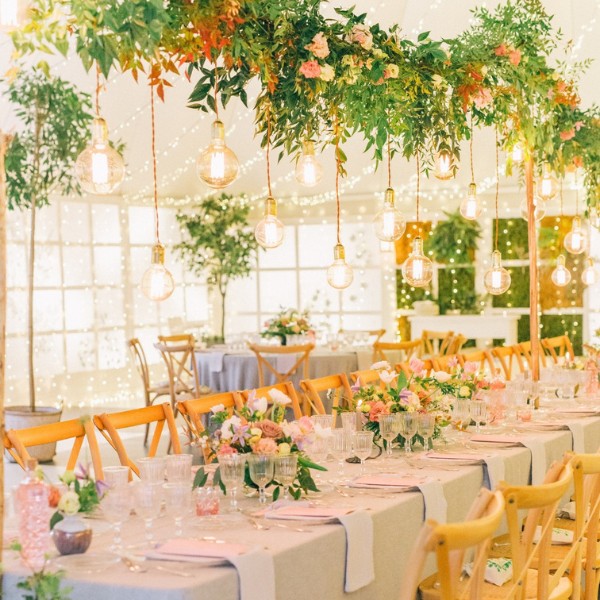 Wedding Planning Hacks: 30 DIY Checklist To Save Money. Money-saving tips! Wedding budget tips! Dream wedding, real savings. Wedding magic on a budget! Clever wedding planning hacks to a budget-friendly and affordable happy ever after! Wedding bells and bargains! Tying the knot without breaking the bank!
Welcome to the ultimate guide on how to plan your dream wedding without breaking the bank! Weddings are lovely and a great way to celebrate your marriage with your loved ones, but it can also be a significant financial undertaking.
Fear not, as we've gathered 30 ingenious wedding planning hacks to help you save money without compromising on the magic of your special day.
From clever venue choices to creative DIY ideas, these money-saving tips will empower you to make the most of your budget while still creating a memorable and personalized wedding experience.
Whether you're dreaming of a grand celebration or an intimate event, these hacks will pave the way for a stunning and cost-effective wedding. So, let's dive in and discover the secrets to having a remarkable wedding day that won't leave you in financial distress!
** SIDE NOTE: Before committing to a DIY project, it's important that you evaluate what's on your plate and estimate how much time it will take you to complete a task.
By the same token, also consider "phantom costs" associated with DIY projects like supplies. packaging, storing, transportation, and most importantly, being open to mistakes and re-doing things, which means you might need to re-purchase things to start over.
This site contains affiliate links. For more info, please see our full disclosure.
Wedding Planning Hacks Checklist | 30 Tips To Save Money
Let's go over these wedding planning hacks to save money on your wedding in detail!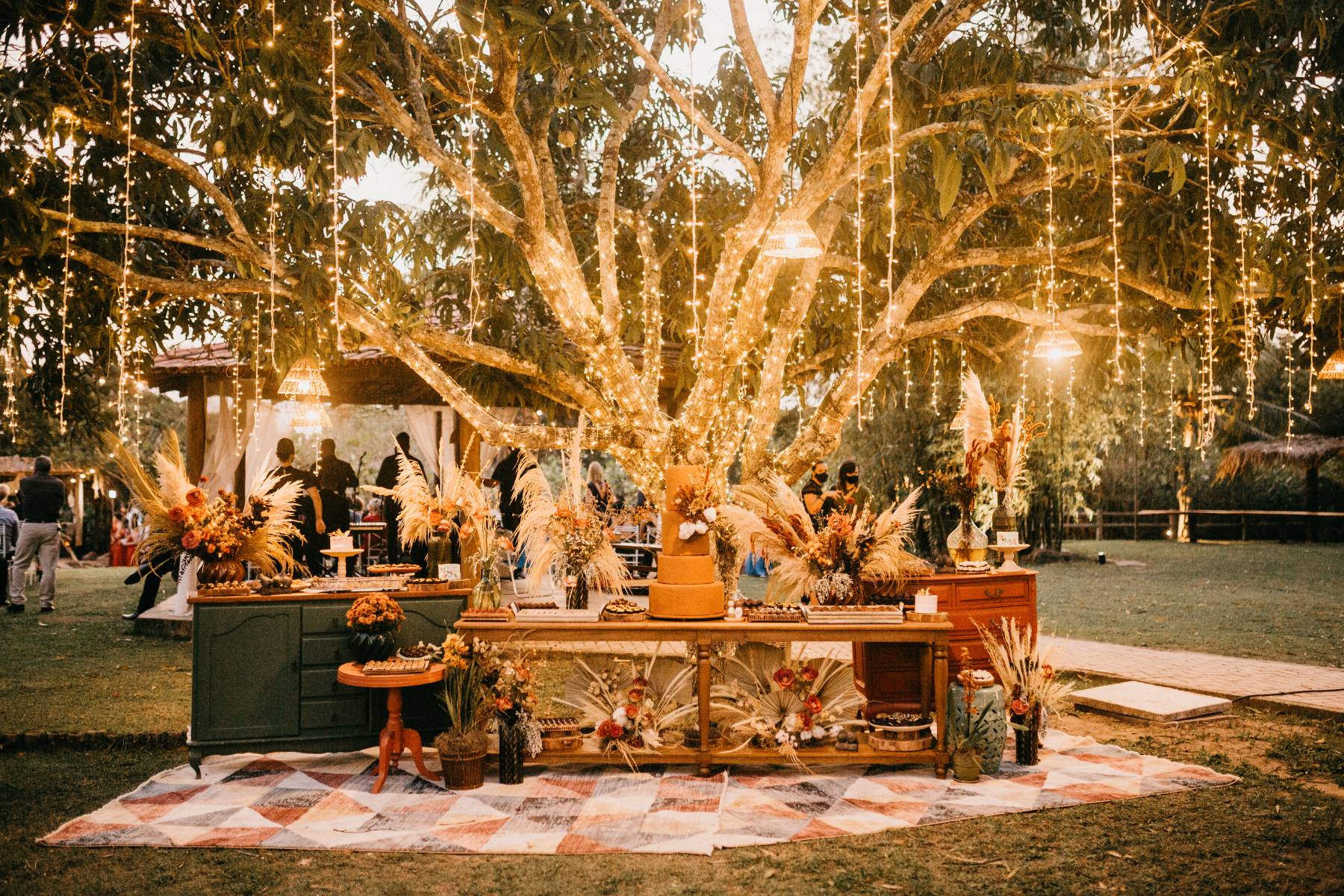 1. "Off-season" is the way to go
When selecting your date (and venue!), consider months like November to March.
These months are the typical wedding off-season. If you have a limited budget, you can save money by hosting your wedding during this time frame. Think about the celebration in January, and you can expect discounts.
If you are unsure about the wedding off-season where you are at, ask the wedding venue for months with special pricing and lower rates.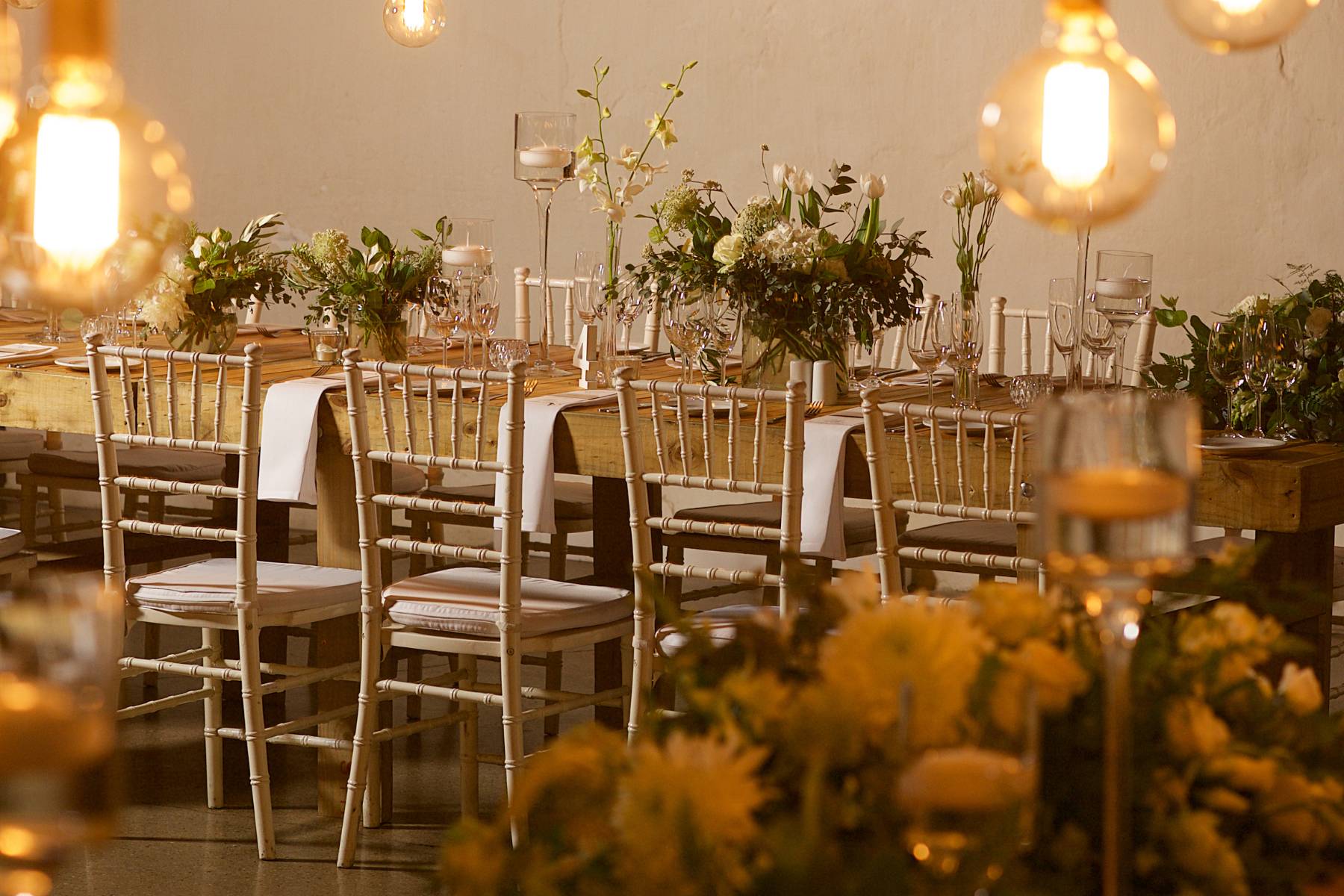 2. Consider a weekday wedding (this poses some challenges, but really one of the best wedding planning hacks!)
As Saturday is the most popular day for a wedding, it is a costly day to get married. You can save money by planning your wedding on Friday (or any weekday!)
A Sunday or a weekday wedding is even better as there will be more savings that you can explore.
There are many ways where you can make this "weekday" wedding feel like a weekend. It does pose some challenges, but with the right venue, design, and team in place, you can execute this and your guests won't even notice the difference.
Read more about Friday and weekday weddings here.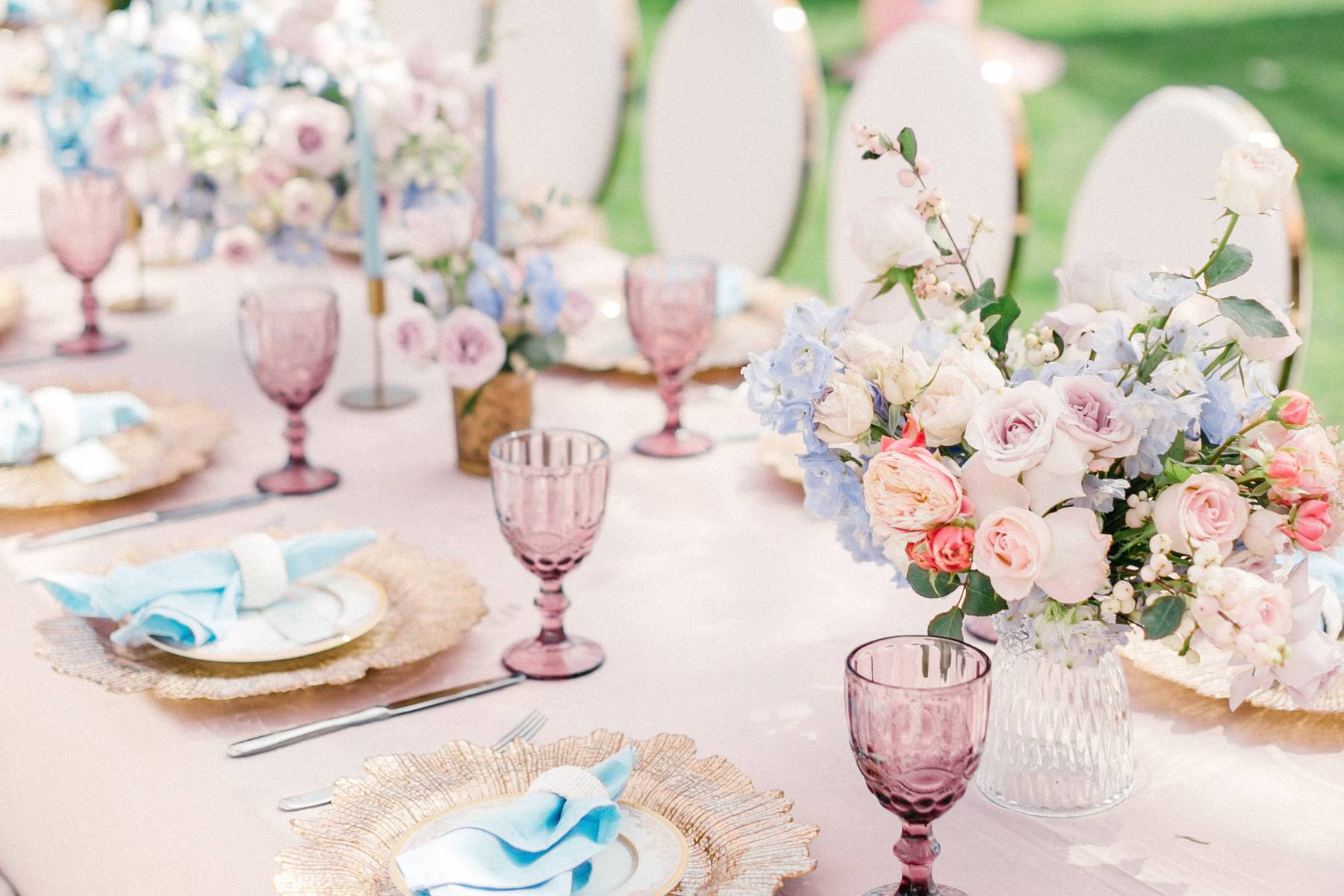 3. "In-season" for flowers and menu choices
Go seasonal and local. You can get the meal and blossoms at the normal price if you buy what is in season. In addition to it, if they are locally grown, there will be no need to ship them from another place.
This way, you not only save your pocket but also lessen your carbon footprint. Win-Win!
Choosing one variety instead of multiple varieties is also a great way to save money! Hydrangeas are one of our favorites that are full and gorgeous, perfect for centerpieces!
If you are planning to DIY your wedding flowers, here are some tips to help you decide!
Also, consider serving "in season" and hearty food menu options!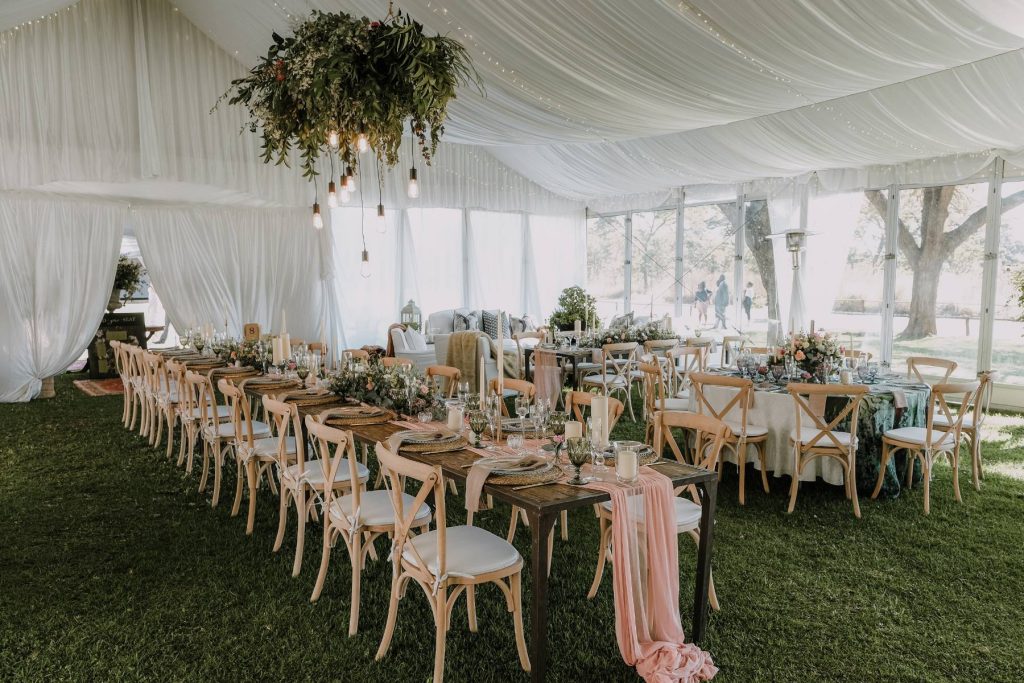 4. Non-traditional venue (you'll be surprised, but this is actually one of the best wedding planning hacks!)
One of our fave wedding planning hacks to save you money is to choose a non-traditional venue.
A restaurant, brewery, vacation house, golf clubs, and estates are some of the options you can consider as a wedding venue. Selecting a place that does not usually cater to weddings can help you save your pocket and give your wedding a unique feel.
Usually, restaurants do not charge a rental fee, and you only pay for the food (which comes with a minimum spend). So select one with beautiful décor, ambiance, or even scenery.
You will be surprised by the savings that come along with it. Make sure the place is equipped enough to handle all the guests. This is perfect for a more intimate, lower guest count.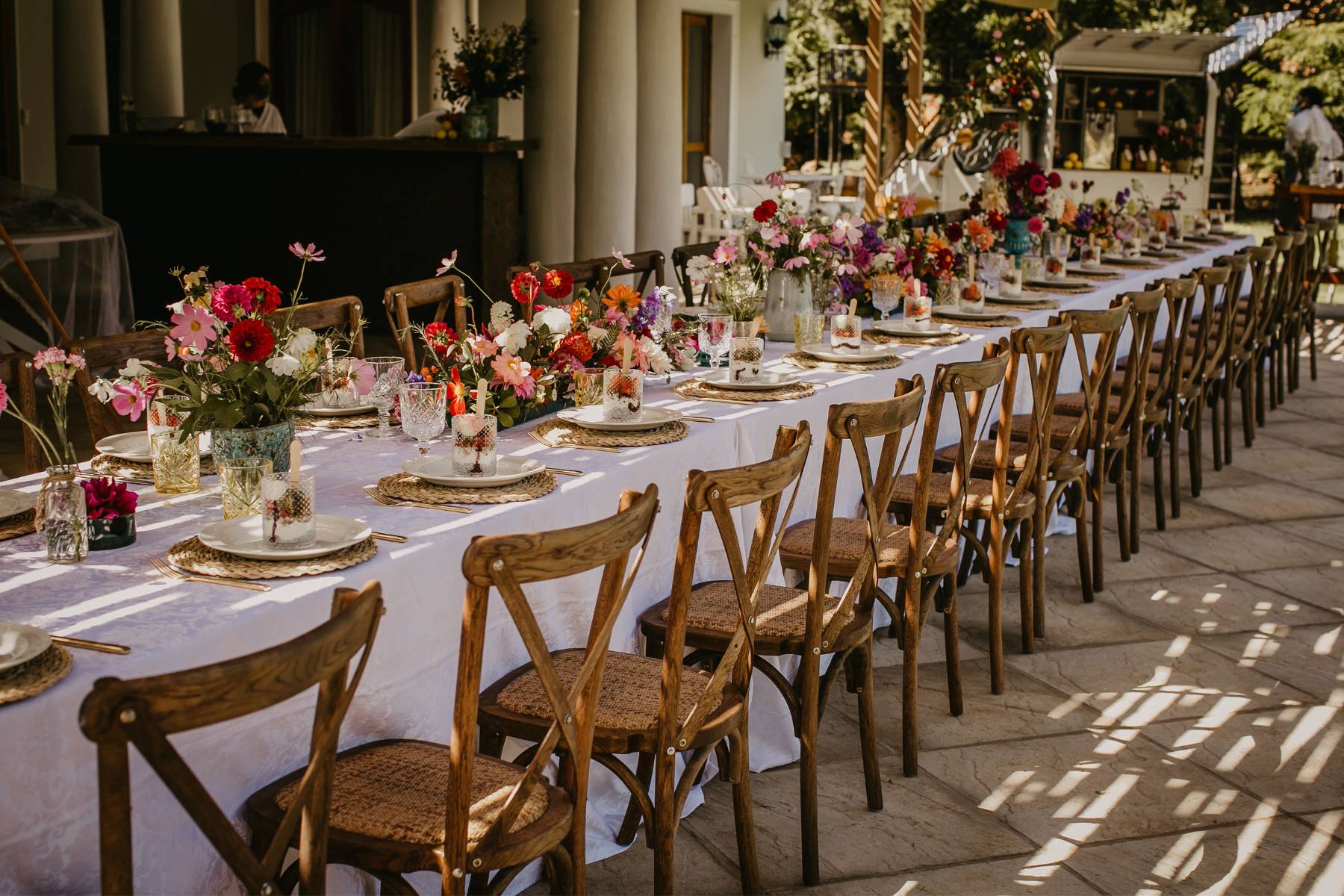 5. Stick to one place
You can save the logistics and extra expenses for transport by holding your ceremony, cocktail hour, and reception in one location – if you can also include your accommodations in one place, you will be saving a lot on transportation.
If you find a wedding venue that also has extra rooms that you can use for your getting ready in the morning of the wedding, the better!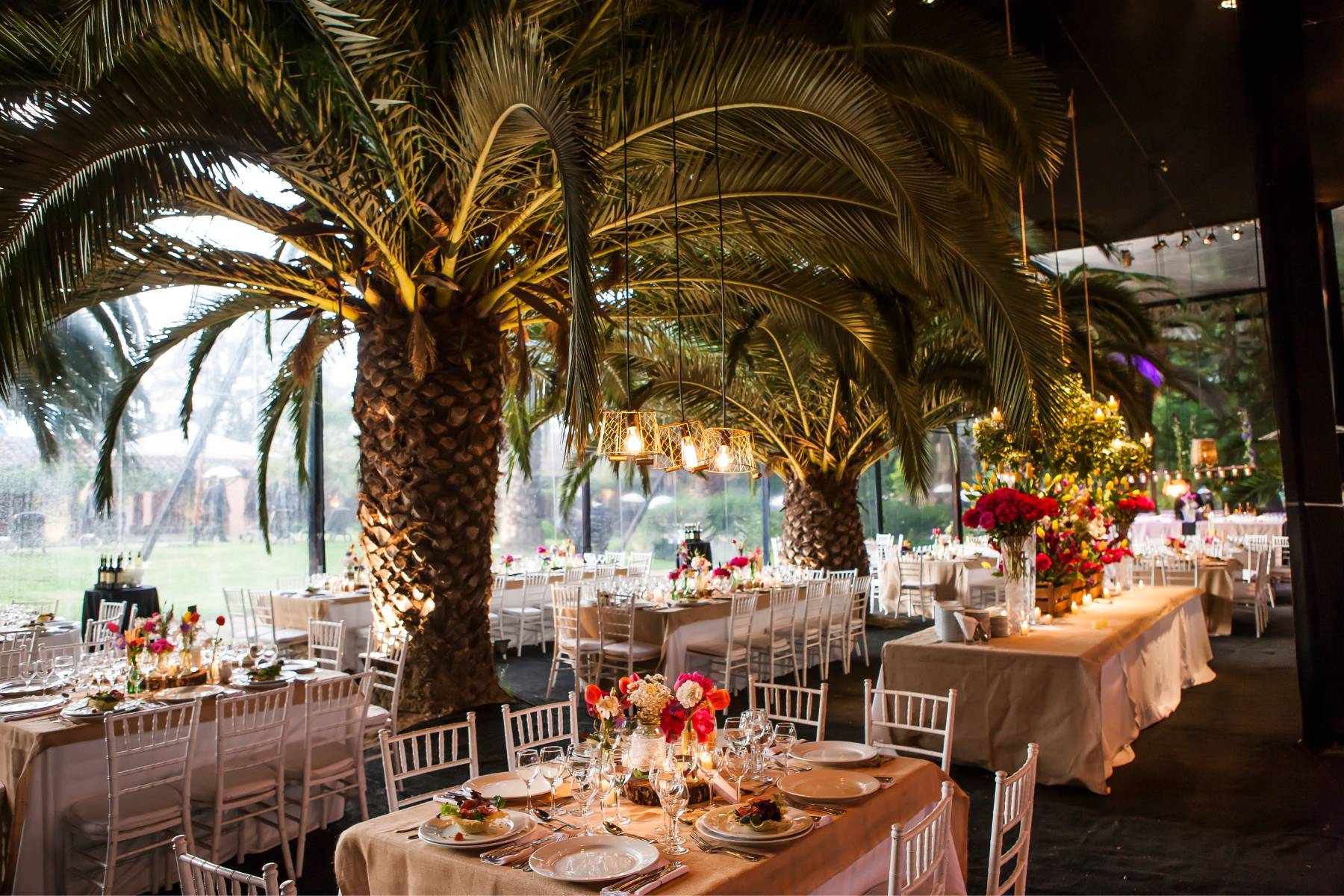 6. Choose an already beautiful venue (one of the most important wedding planning hacks!)
Another major thing to consider when looking for ways to save money is choosing a wedding place that does not need a ton of decoration to save your rentals and decorative expenditures.
Outdoor places with lovely views will make your wedding scenery rich like golf clubs, and won't require many decorations. Also choose a venue with a lot of in-house furniture and areas that you can maximize, like photo sessions and cocktail hour.
You don't need to spend a lot on decorations is a great wedding hack to save you money.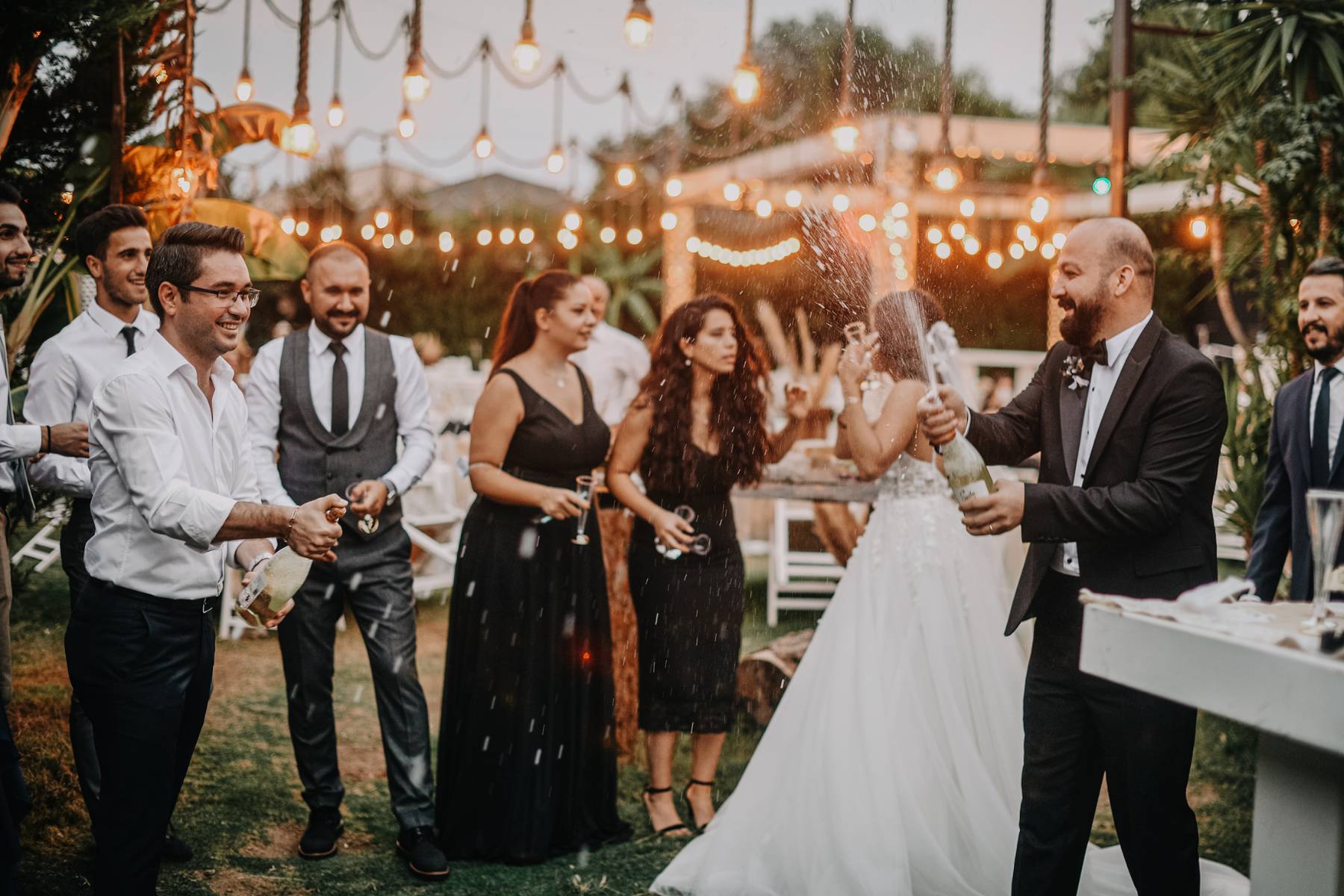 7. Choose your guests wisely
The smaller the list of invitees, the lesser the budget is. Keep your guest list shorter. Invite only close friends and relatives. A small wedding can save you on every item of your event.
Having a small wedding will affect all your costs from wedding stationery to your wedding reception!
Plus, you can fully enjoy the moments with your loved ones you can't in case of a big event.
Yes, to "all-inclusive" packages.
Venues having these packages provide several facilities and services other than renting their event space/s. This might include on-site coordination, meal, liquor, staff, cake, rentals, accommodations, and much more.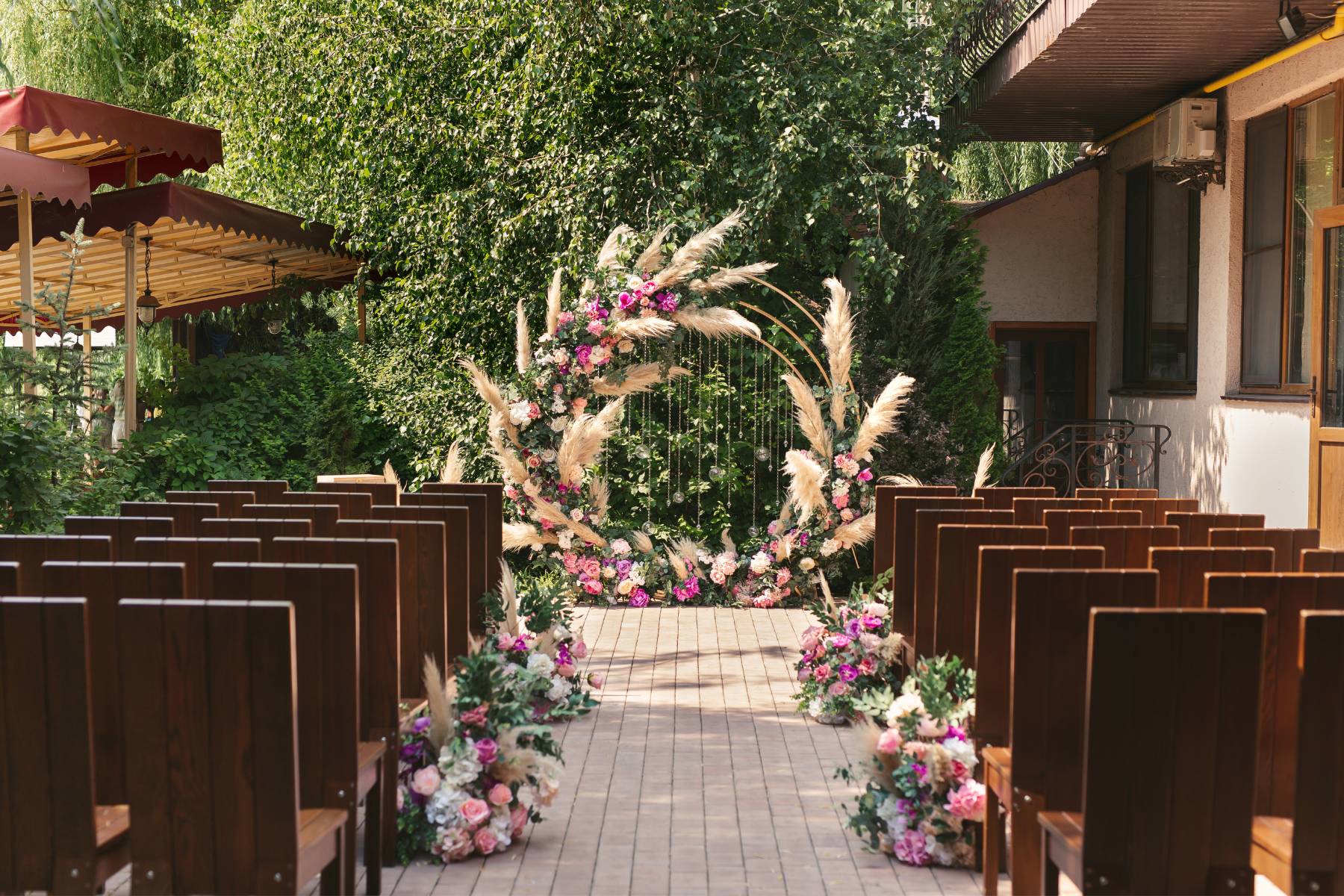 9. Find non-exclusive venues
A venue that doesn't limit you to hiring their preferred vendors only will be a great advantage to you.
In this way, you can hire your own caterers, DJ, a photographer you search for at the lowest cost. Or even execute your DIY projects freely.
PRO TIP: If you plan to DIY a lot, ensure to communicate this with your wedding venue and confirm what is allowed and not allowed. As well areas where you can set up, assemble, and/or store your DIY products.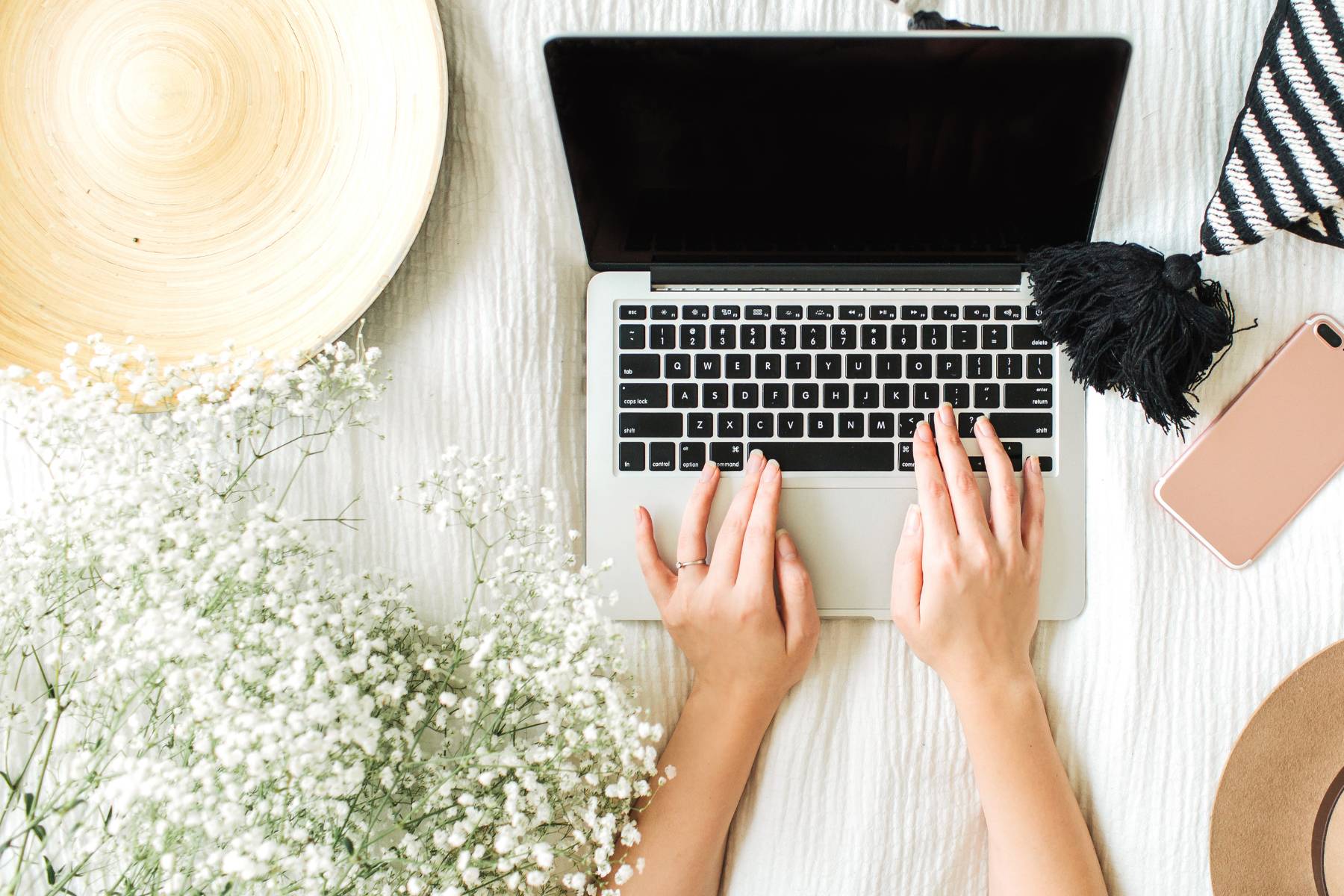 10. Go Paperless
Instead of spending your money on sending invitation cards, you can send electronic invitations for free or use wedding websites to manage your guest list. It will help you save on stationery and postage expenses.
If you want to mail something to your guests, you can still mail them printed save-the-date and reference website you have created. This is not just a wedding hack to save you money but also helps save paper!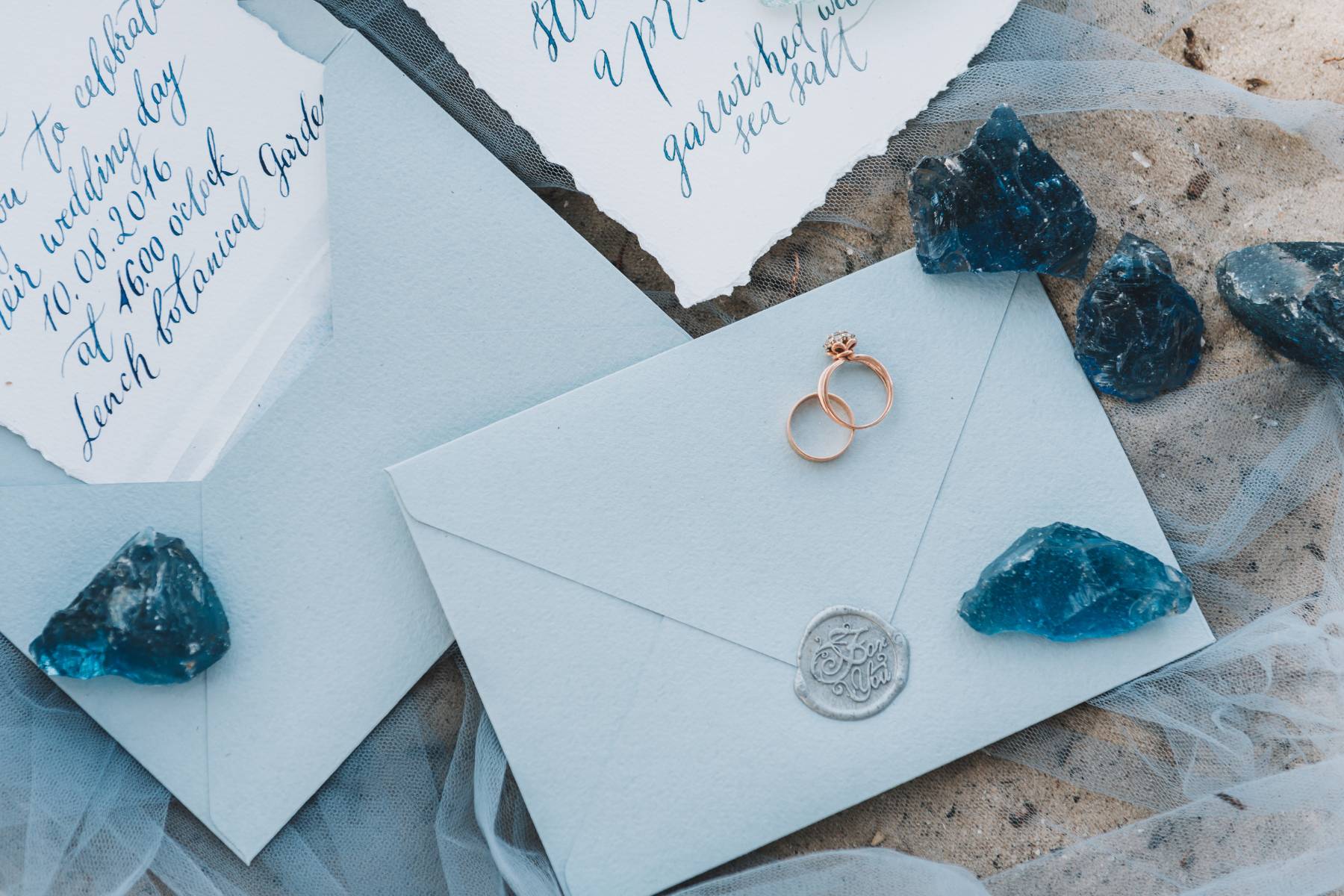 11. Print flat
If you still want to send printed wedding invitations, select flat or digital printing. It is a much more affordable option than letterpress, offset printing approach or thermography.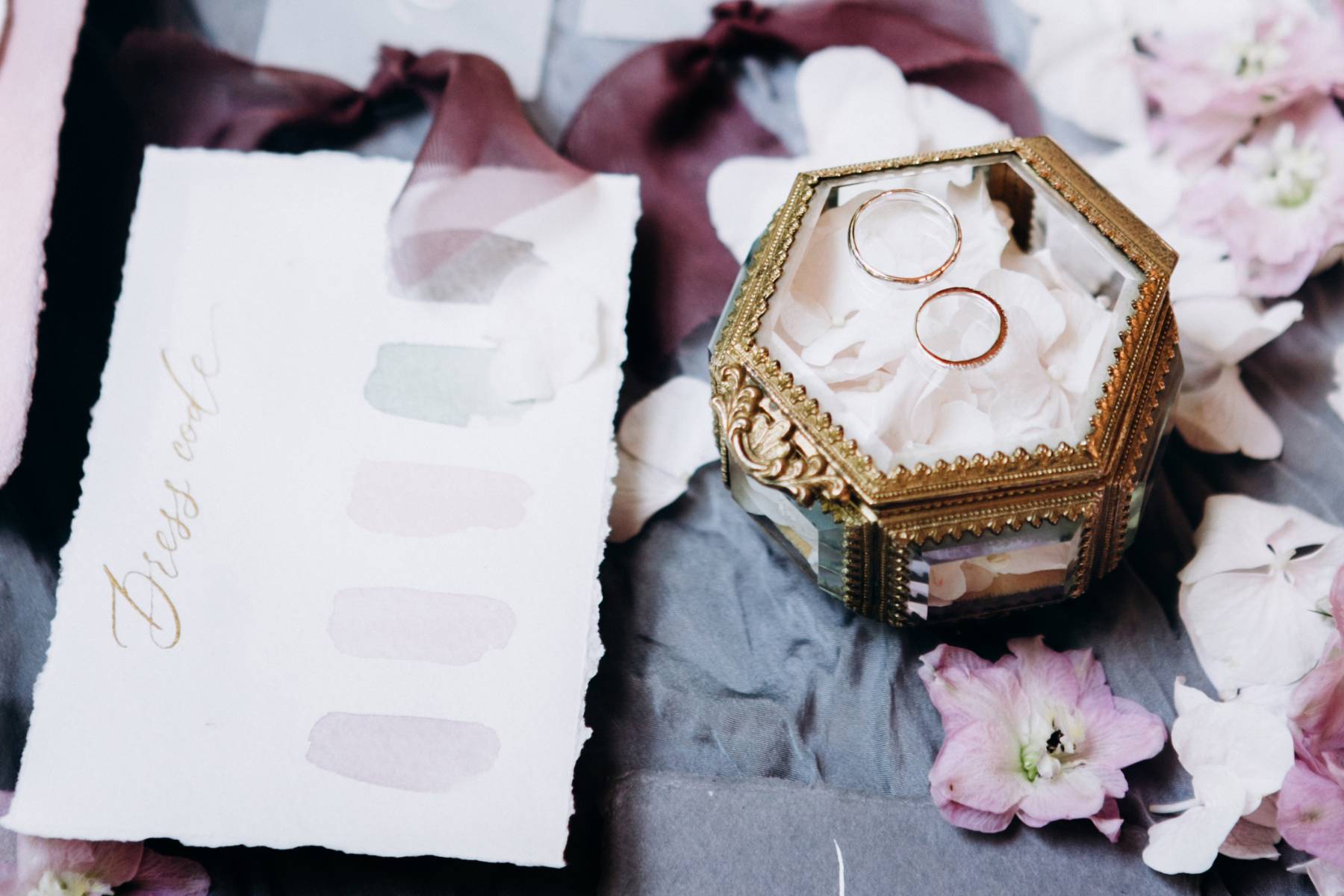 12. Standard Cardstock
Adding to the previous printing point, consider a standard card stock, and try and fit all your wedding invitations details in one card instead of multiple cards in one invitation set.
You can also DIY your wedding invitations and the rest of the stationery and you can save more money!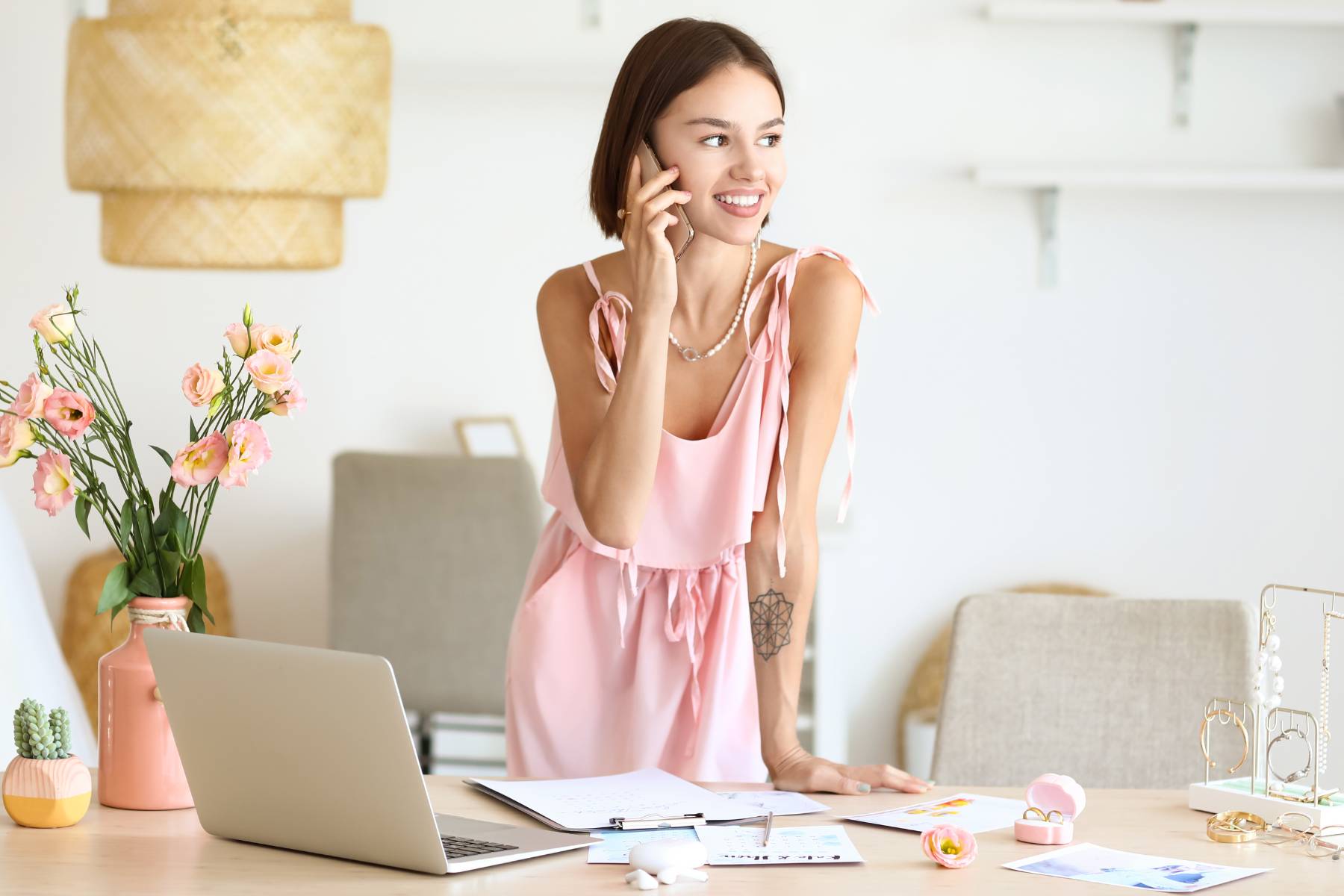 13. Work with a wedding consultant and/or coordinator
You might be considering letting go of a planner to save some money, but if you want to have a champagne-dreams-on-a-beer-budget wedding, then speaking to a consultant and working with a coordinator is your best bet.
A skilled wedding planner will handle all the little jobs.
Also, with their wide vendor network, they can help you to save your expenditures. The most important thing to mention is that the creative input that a consultant/designer can provide will help you develop a more budget-friendly approach to achieving your dream wedding.
Even with your wedding floral designer and decorator, find someone that can help you develop derivatives of your original ideas and vision but will be more fitting with your budget.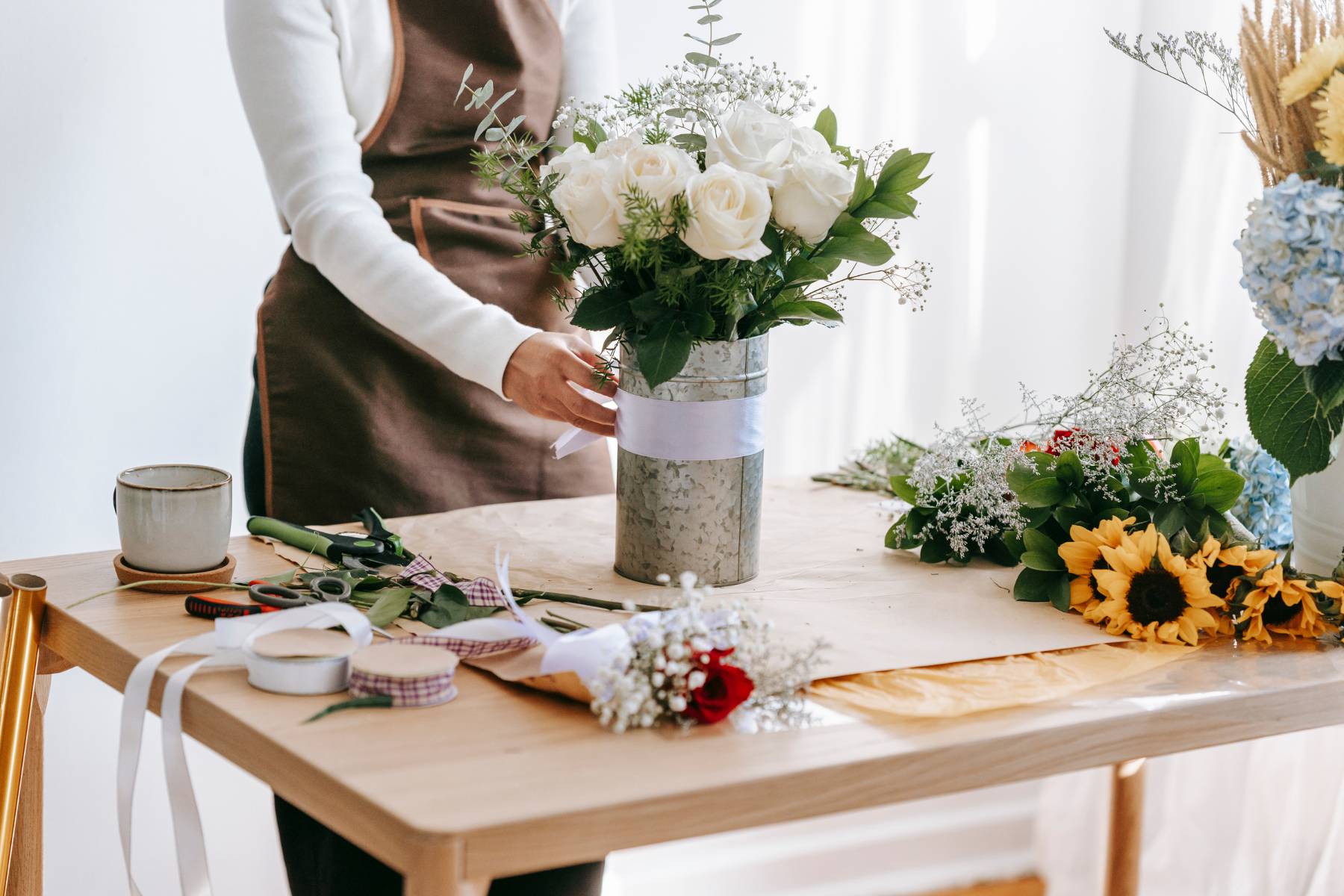 14. DIY wisely
By designing and printing your invitation cards from websites like Minted, purchasing your own wedding cake, or making your décor, you cannot only save money but also amaze your guests by showing them your skills and adding a personal touch that your guests can see and feel everywhere they look at your wedding.
You can even go as far as designing or making your own centerpieces. We rounded up quick and easy dried flower arrangements here that you can use and then re-use at home or give away!
Another really helpful wedding idea is to choose your DIY projects wisely and carefully. Consider the time and effort and possibly stress involved and check if that is worth saving for you.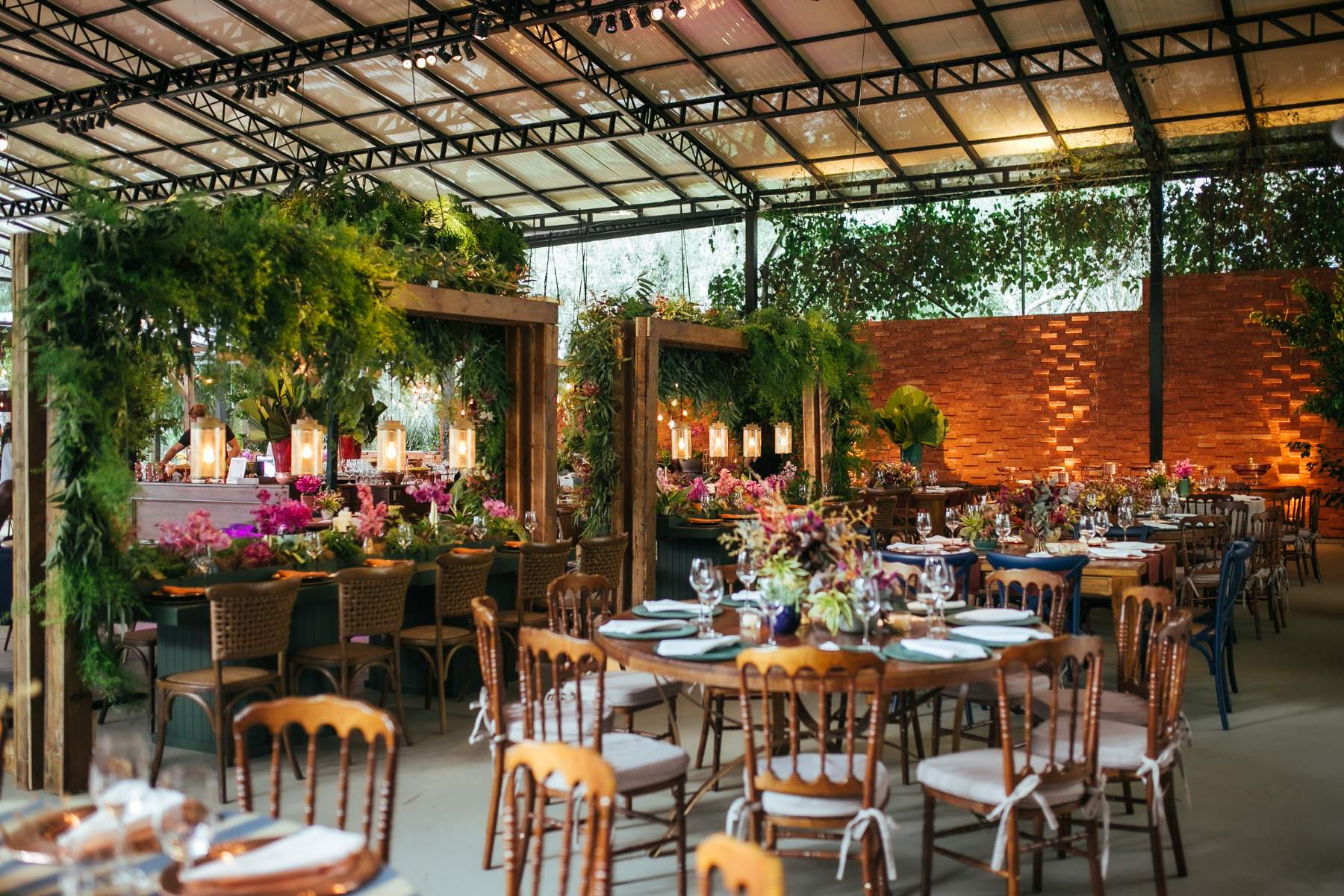 15. Rent and Return (definitely one of the wedding planning hacks that will save you money and help the environment!)
Consider renting your wedding dress! You can also rent bridesmaids' dresses! Also, rent decor for your wedding to save $$ and reduce the number of things that will be thrown away after your wedding!
Websites like Rent The Runway offer amazing designer pieces at great rental prices.
PRO TIP: Did you know you can rent trees and plants from greenhouses? Contact your local greenhouse and check what you can rent for your wedding day! Here are some creative tips to help you out.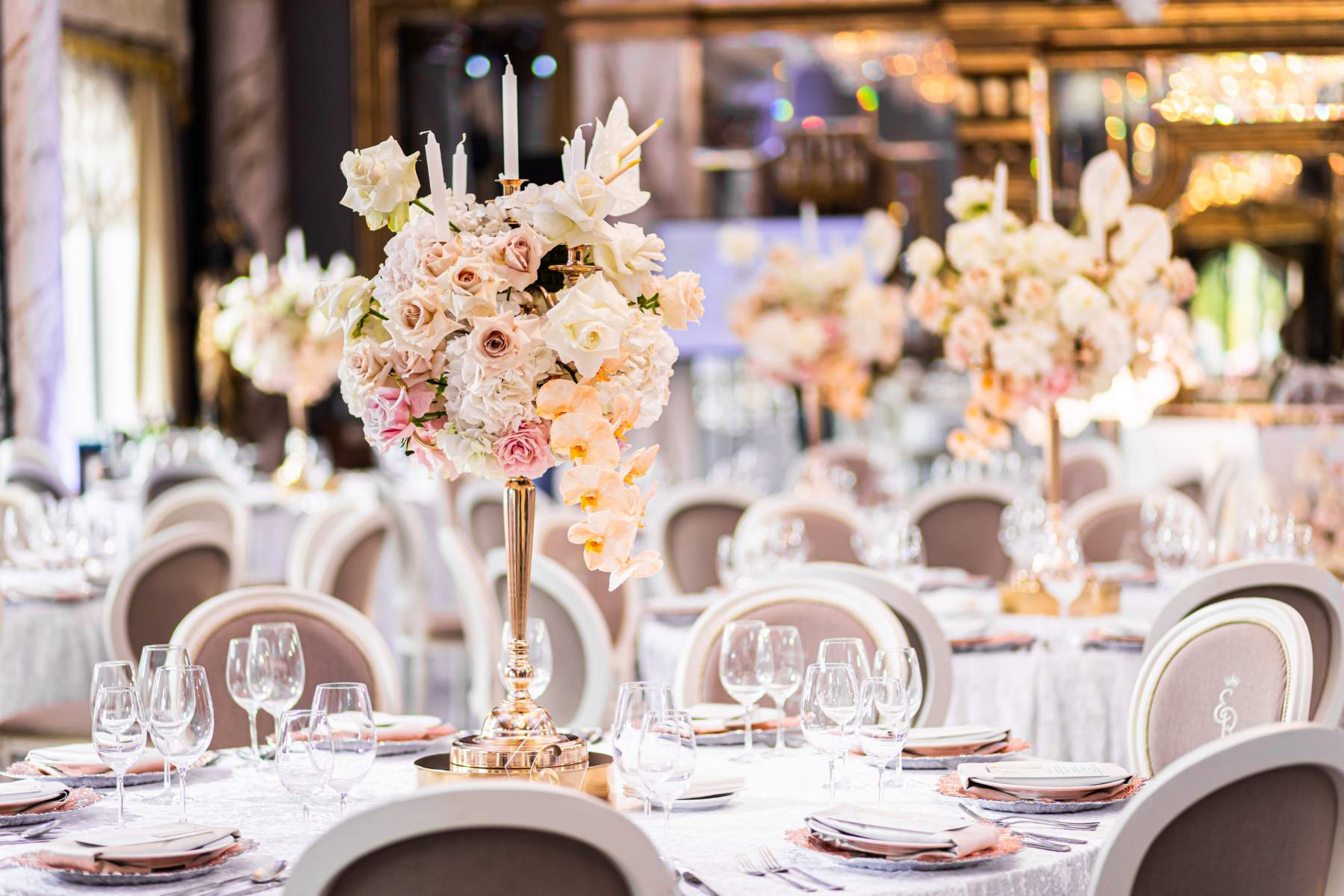 16. Something Borrowed
Another wedding hack to save you money is to check on your newly married friends. If you have newly married friends, they will probably have a mass of previously used décor items, or even a veil or wedding accessories.
They would be happy to lend you or sell you at a low price. You will need something to borrow for your wedding anyway, so try to borrow where you can to keep expenses down.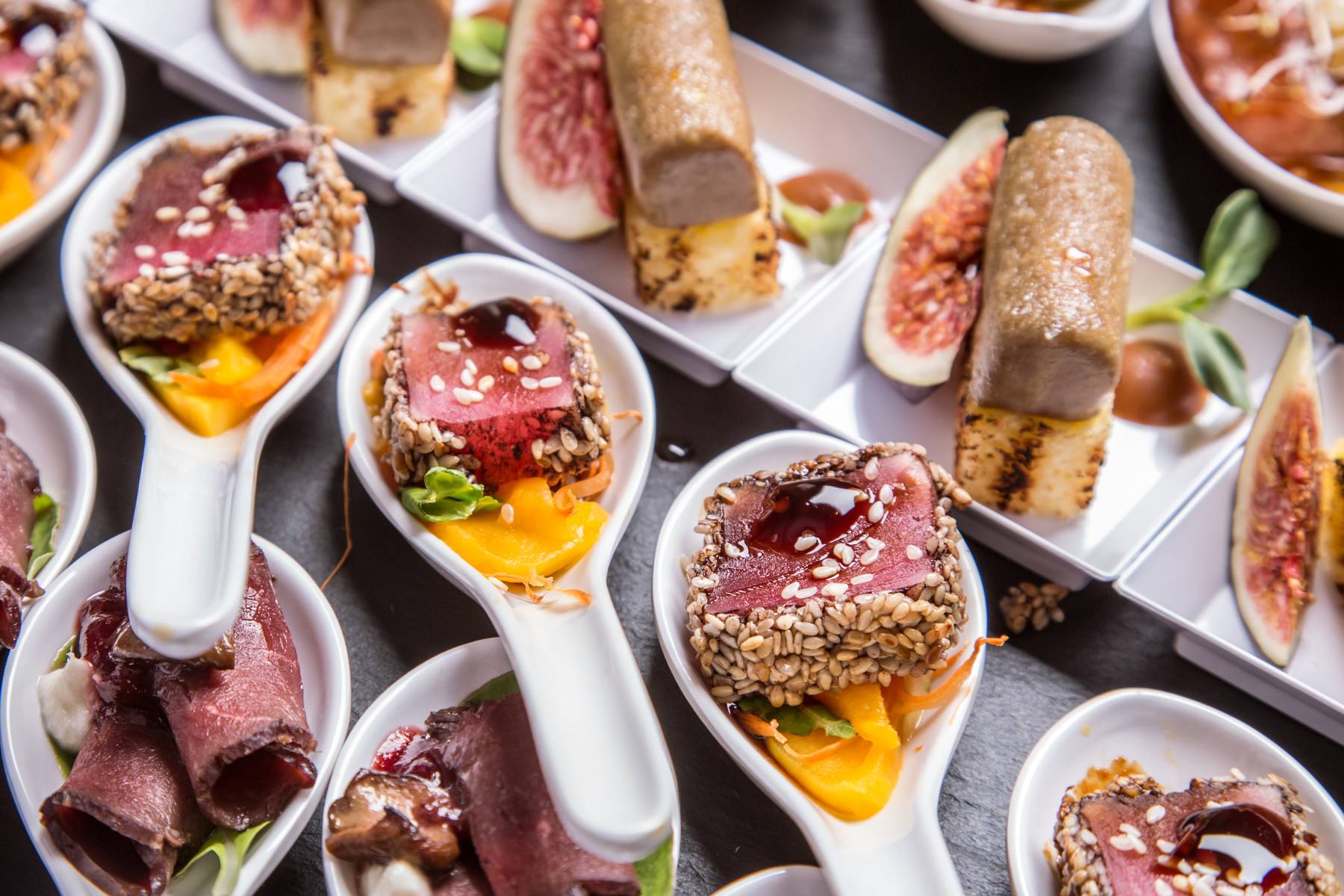 17. Cocktail versus full dinner
A cocktail-style reception is usually lighter on the pocket than a more formal, plated dinner.
It will also save the cost of serving everyone. Just because you are serving cocktail food doesn't necessarily mean that you are starving your guests. If you time your event accordingly and serve heavy appetizers or consider food stations, your guests will still be satisfied and well-fed.
If you would still like plated, you can try elevated buffet and stations or affordable food options like these ones.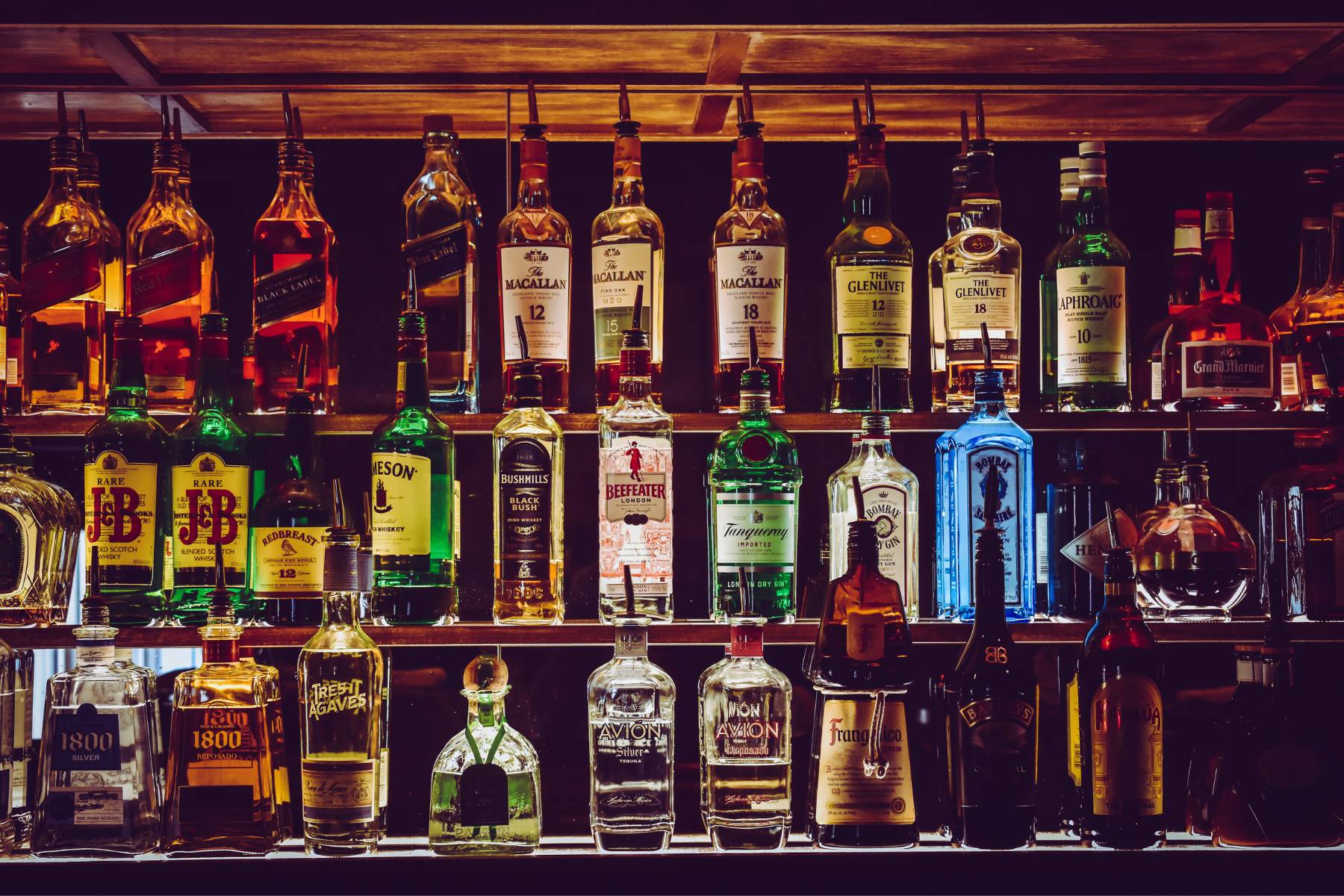 18. Minimalist Bar
Instead of hosting a fully-stocked, top-shelf open bar for your invitees, only go minimal with beer and wine.
It is more budget-friendly. If you'd like to incorporate your own signature drink, that will be great as well!
DIY Sangria Bar is also an affordable option to consider.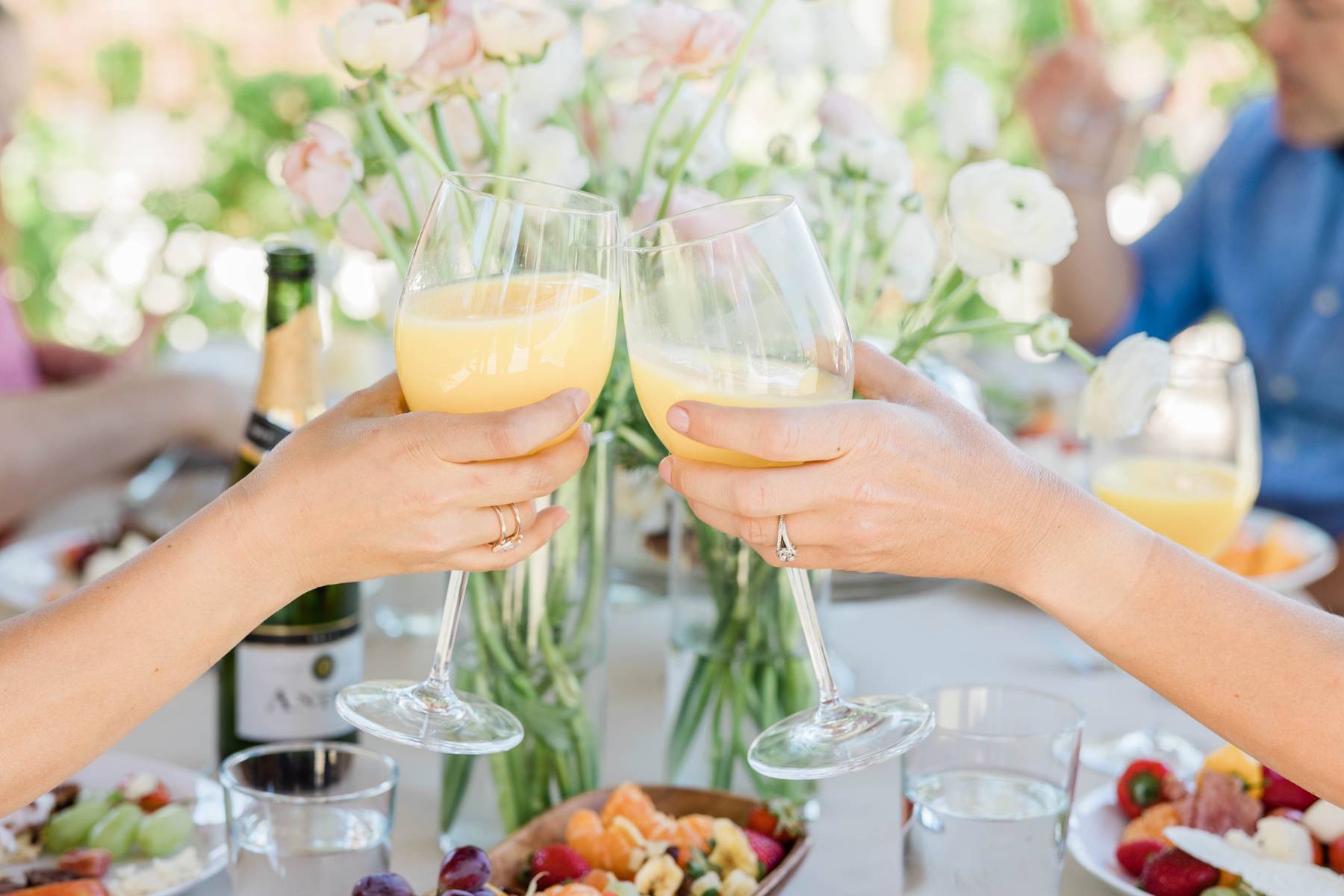 19. Consider a brunch wedding (this is one of our readers' fave wedding planning hacks!)
Who does not like brunch? It will not only save your food cost, but your venue rental for a daytime event will also be less.
Worried you won't get to party during brunch? Well, you actually can. Here are some ways to get your brunch wedding party lit!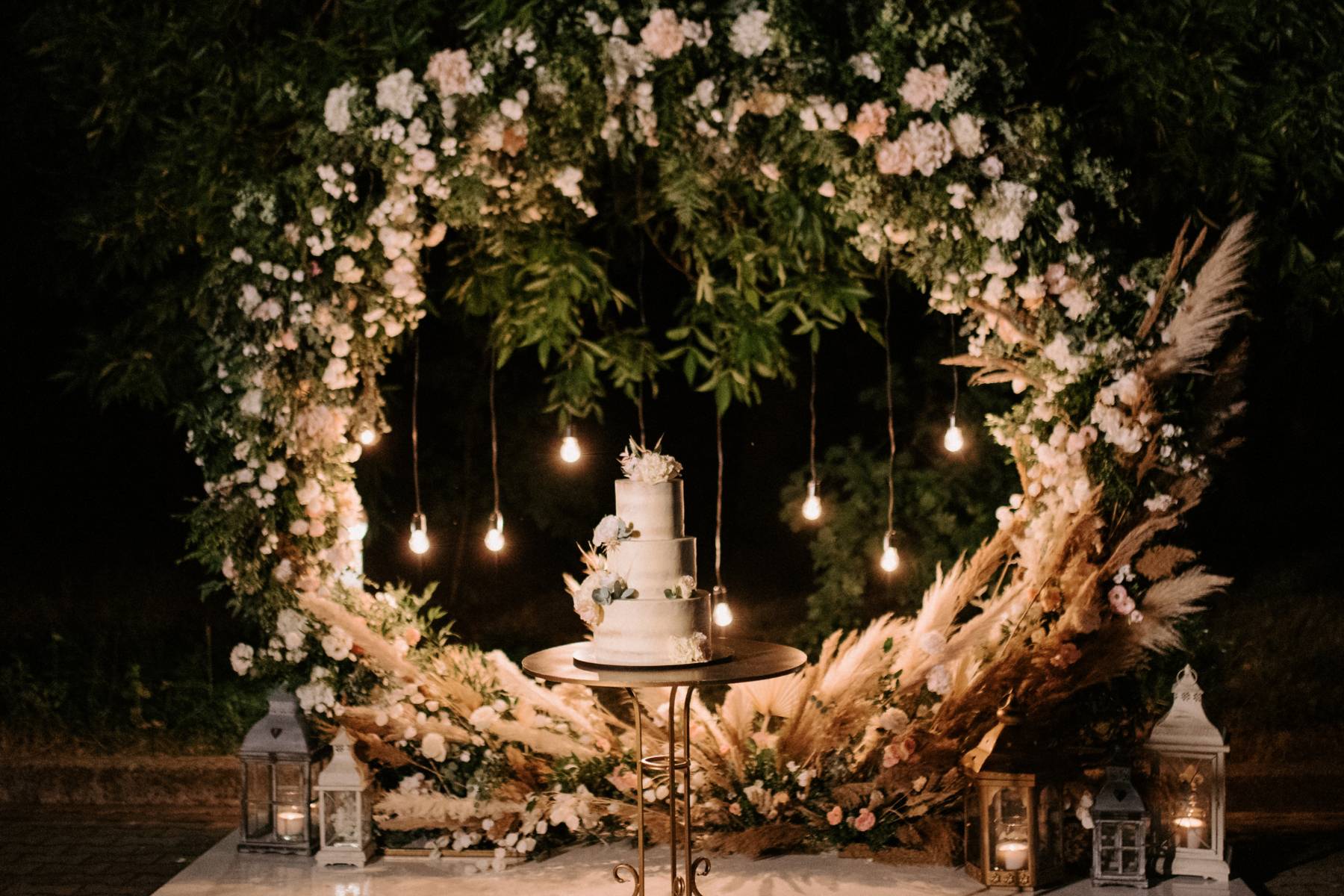 20. Petite Cake (one of the wedding planning hacks you didn't know you needed!)
Consider having a one-tier cake for photos only. Order a plain slab sheet cake from your favorite bakery and get that served instead. Something your guests don't need to see.
This can be done behind the scenes by the kitchen staff! It will surely save you money.
Here are more tips on how you can DIY your wedding cake!
An absolute hack is using Rice Krispies for a display cake. See how to do it here.
Also, consider wedding cake alternatives that will help you keep your wedding budget in check!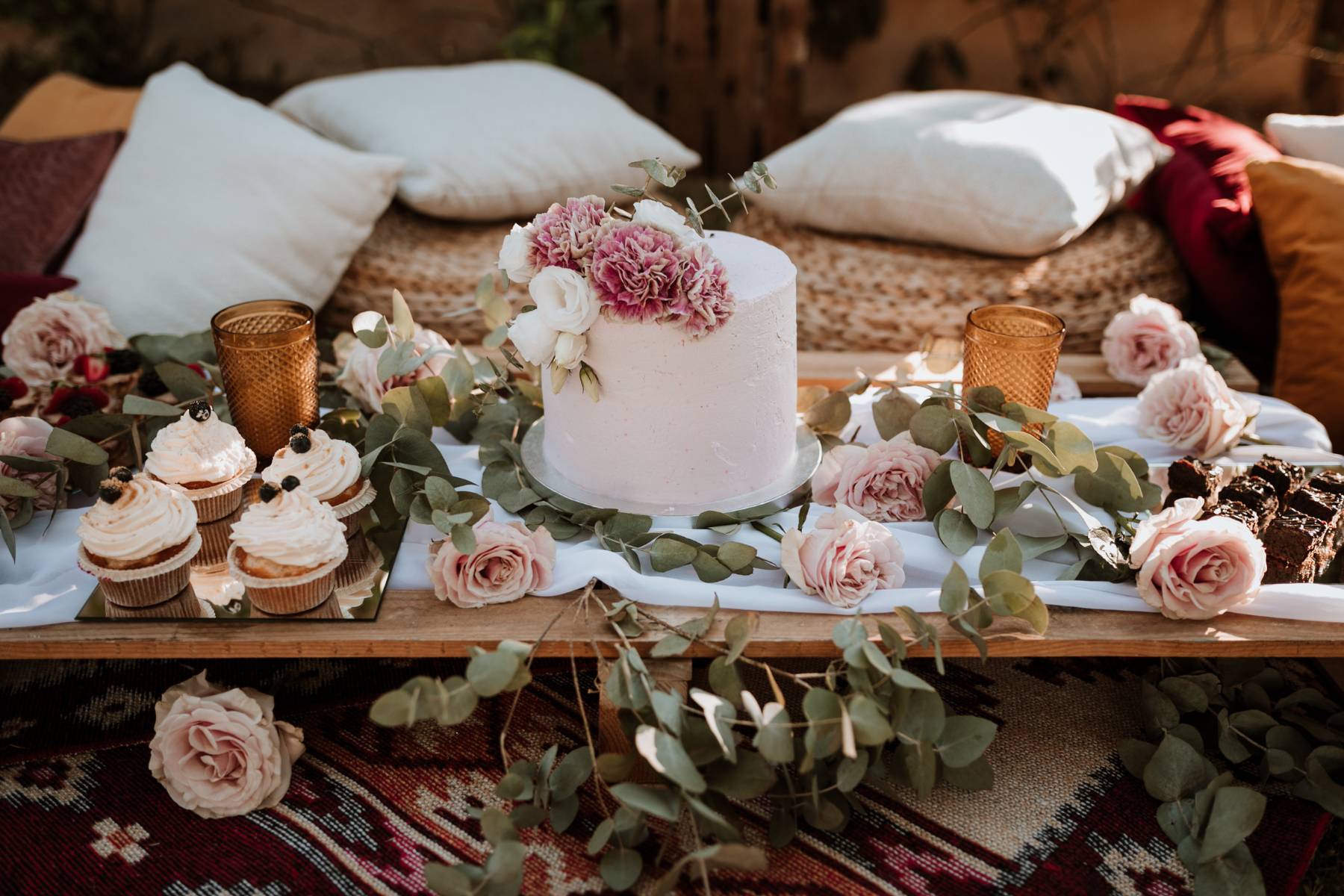 21. Serve Assorted Desserts
To add to the previous point, if you are not all for the slab sheet cake, consider a cute dessert buffet that includes cupcakes, brownies, candies, etc.
Your invitees will surely love the varieties of store-bought (again, don't let your guests know!) desserts instead of relying on the cake only or from the catering/venue. This will provide more variety for your guests and save you more money.
This is also a great wedding cake alternative.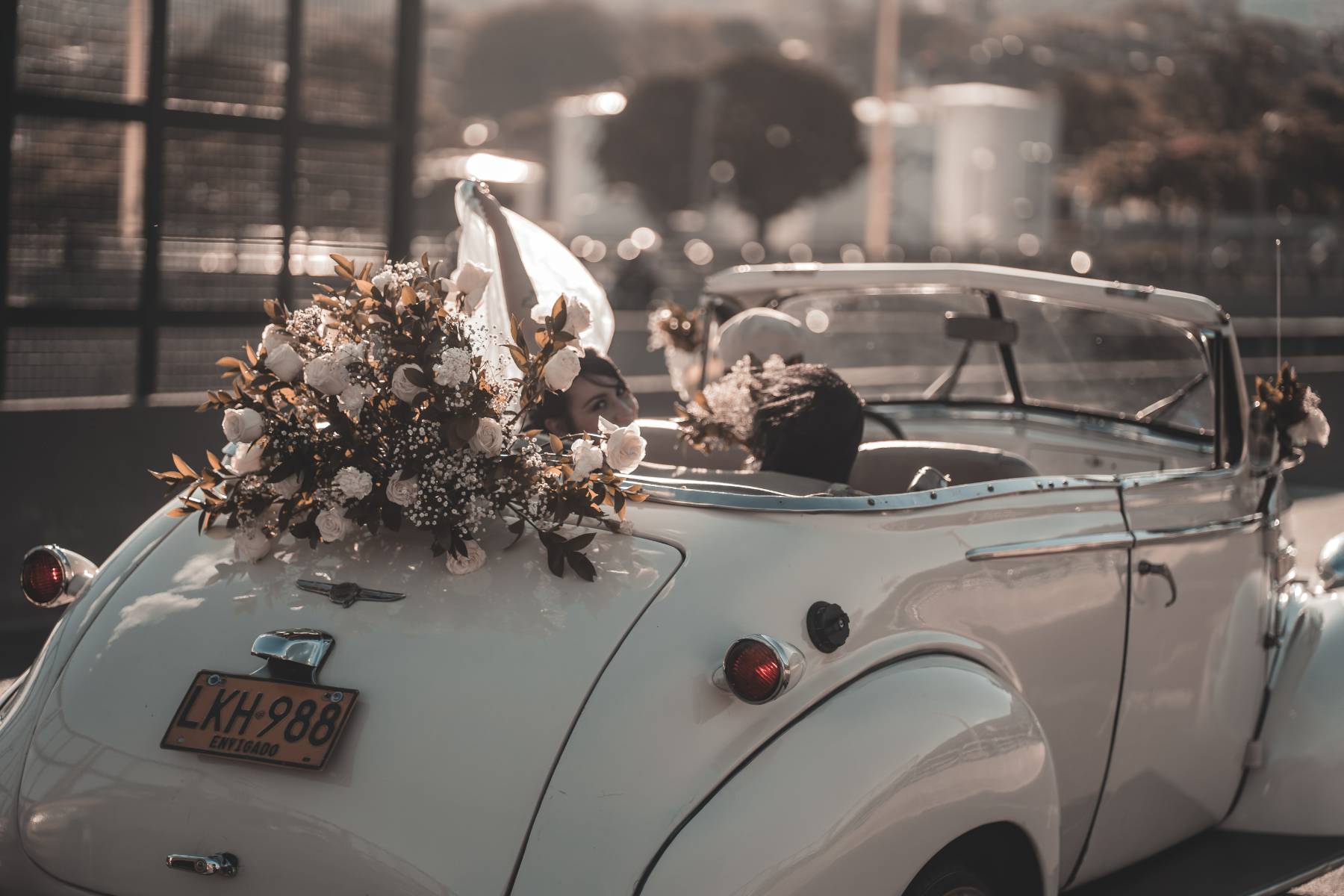 22. Skip the limo
Using a limousine for your wedding transportation can be quite pricey. Instead, have a close friend or family member drive you or consider taking an Uber Premier.
PRO TIP: If you have booked accommodations at a nearby hotel, they can also rent you or they can provide you with their shuttle service with your room block reservations!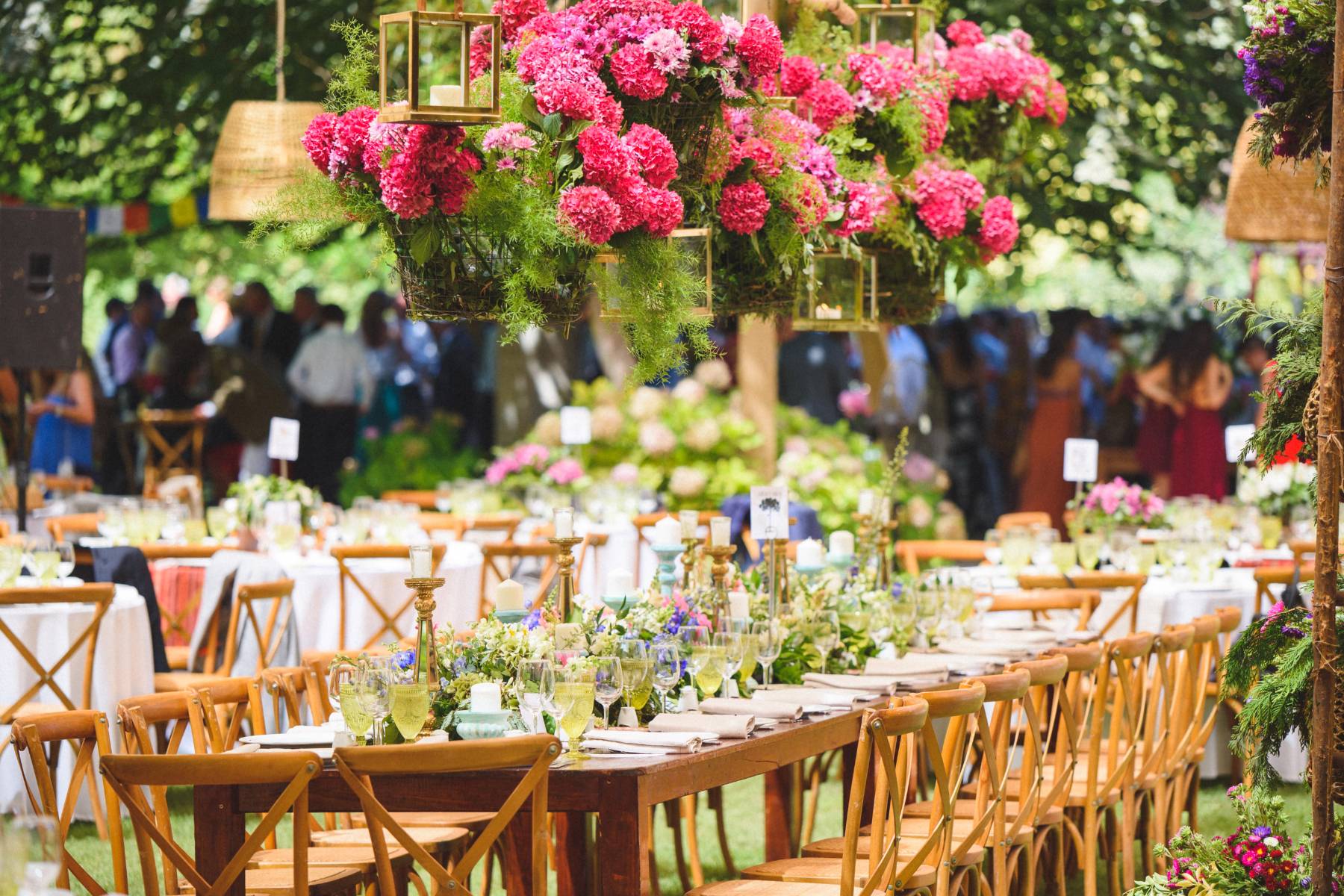 23. Repurpose your flowers
Let your flowers do double duty by utilizing your ceremony decor and flowers at the reception. Aisle decor can be re-used as centerpieces when designed and placed accordingly.
Re-use your ceremony backdrop as a sweetheart table backdrop at the reception; this is where a consultant will help you design products that can easily be transported and moved from ceremony to reception.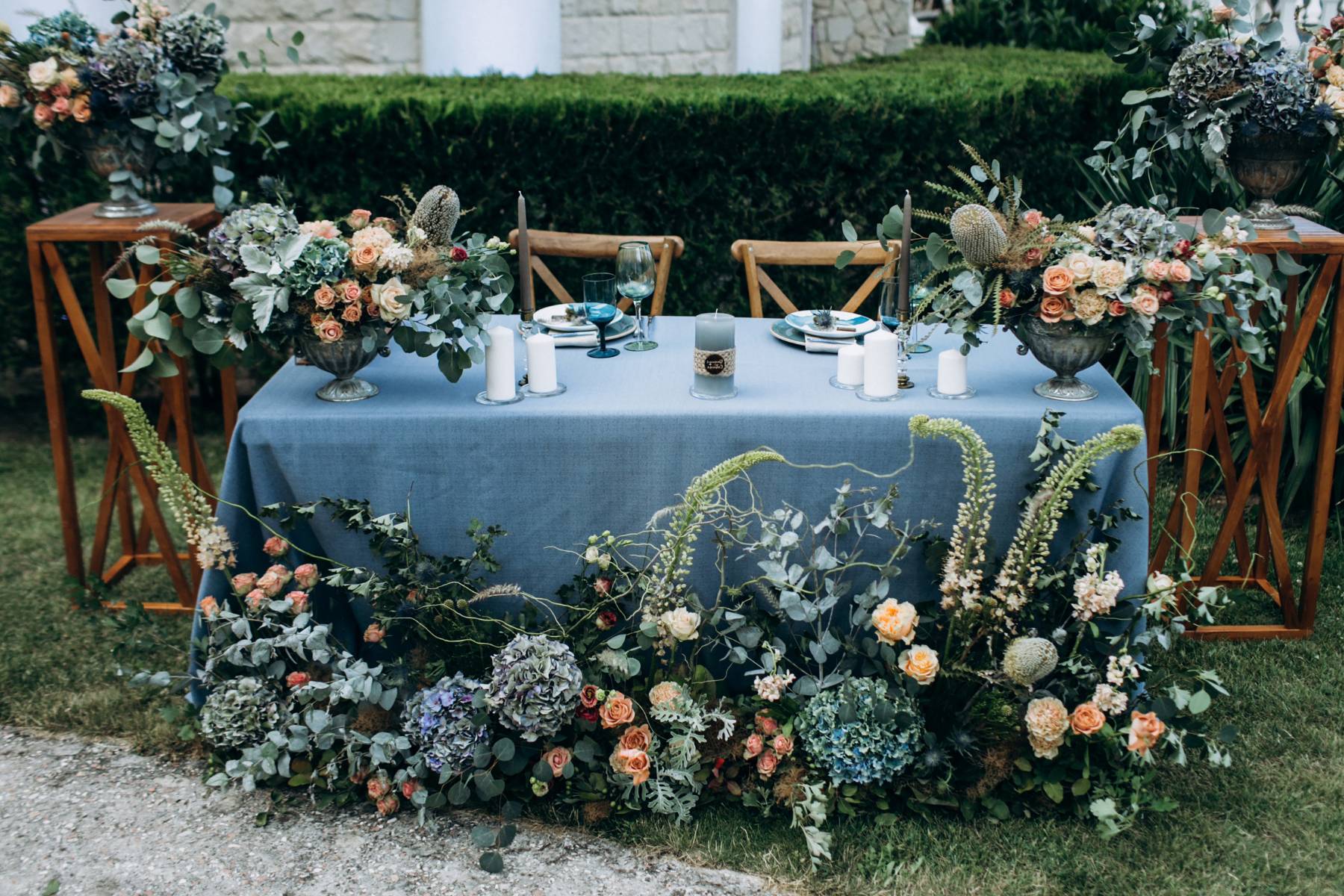 24. Use fresh florals wisely / Consider dried flowers
Fresh flowers may look gorgeous, but they are costly in the pocket. You can make your event beautiful in many other ways.
For centerpieces, you can opt some candles (rent flameless pillar candles!) and dried flowers. It will help you to save money.
Here are other DIY wedding centerpiece ideas that are super easy and affordable to pull off!
If you are still interested in fresh flowers try pre-arranged wedding flowers like those from The Bouqs.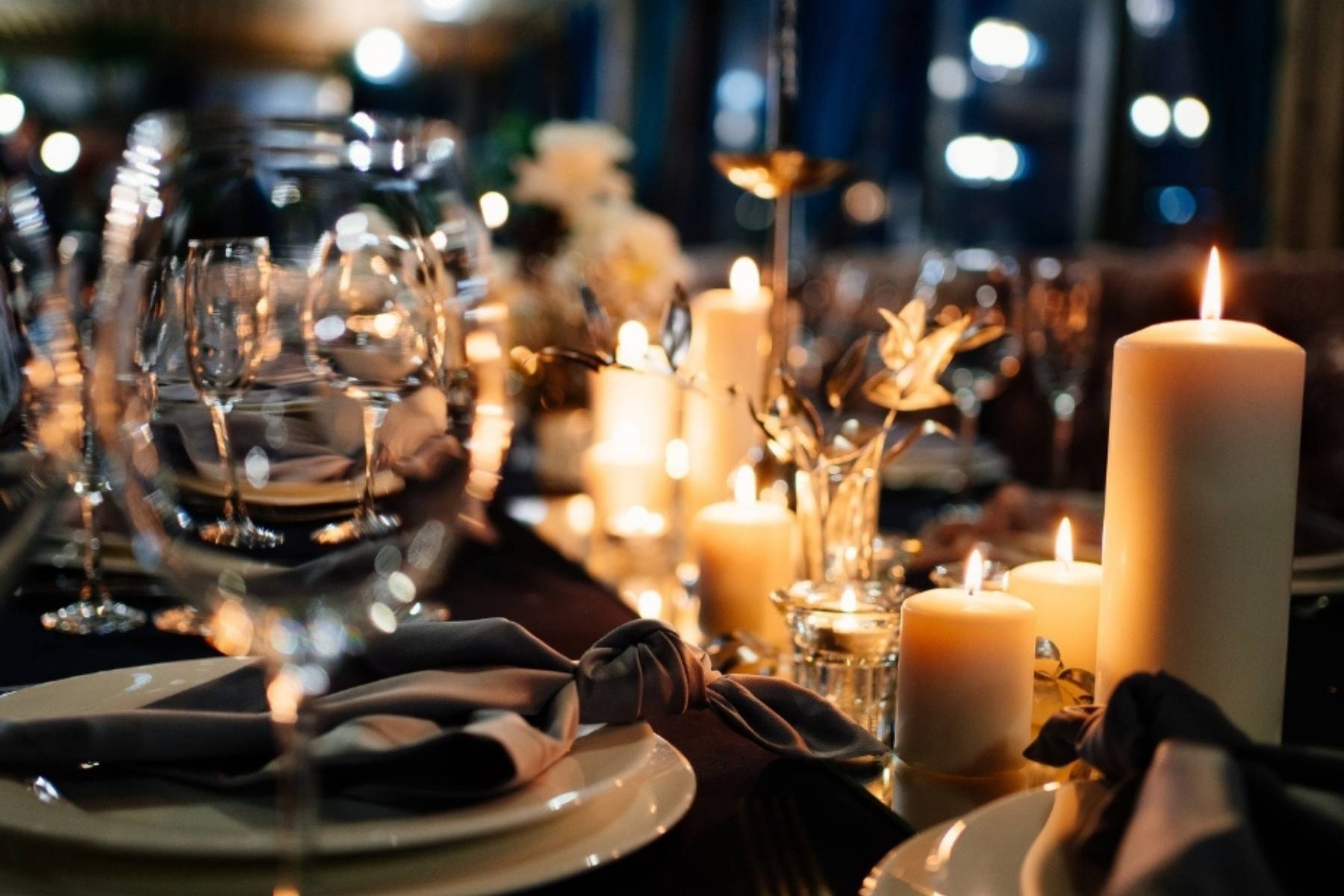 25. Consider non-floral decor
Why not consider large balloon arrangements? An elegantly styled balloon arch would look spectacular as your ceremony backdrop. Move this to the reception as a backdrop for your sweetheart table!
For centerpieces, consider larger single balloons that look like clouds and add rented flameless candles to the tables to add that romantic effect!
Or stick to lots of candles for that dreamy vibe!
How about adding some smaller fruits to the table that can also double as your wedding favor? This is not just one of our fave wedding planning hacks, but also it helps with not having a lot of waste!
Also, if you are printing your menus and place cards, why not use them as part of the tablescape? These stationeries can also double as part of the decor to help you save money and maximize your wedding budget!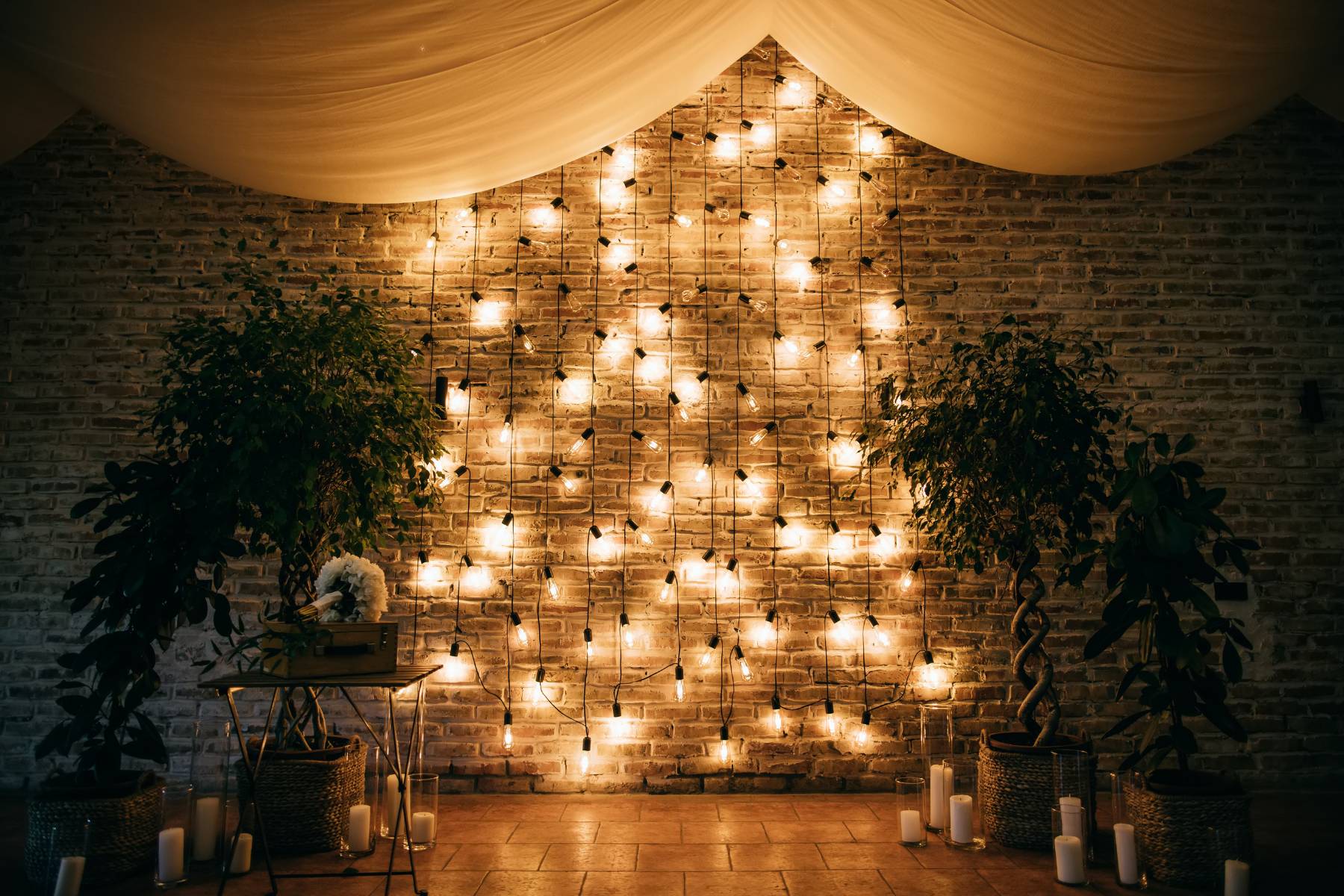 26. Get the same effect using different materials (this is another one of our fave wedding planning hacks!)
There are many creative ways to approach decor design without adding expensive factors. For example, instead of bar lights, little well-placed threads of Christmas lights can create the same effect.
You can hang globe paper lanterns (stylishly) instead of a costly chandelier.
Attaining your desired appearance while keeping your budget in check needs a little imagination! There are many rental options that you can explore to achieve the effect that you'd like without spending more than you plan to.
This is truly one of the most clever wedding planning hacks to save money! Speaking to a wedding consultant/designer will help you look at your design goals and provide you with a budget-friendly alternative without sacrificing your goal altogether.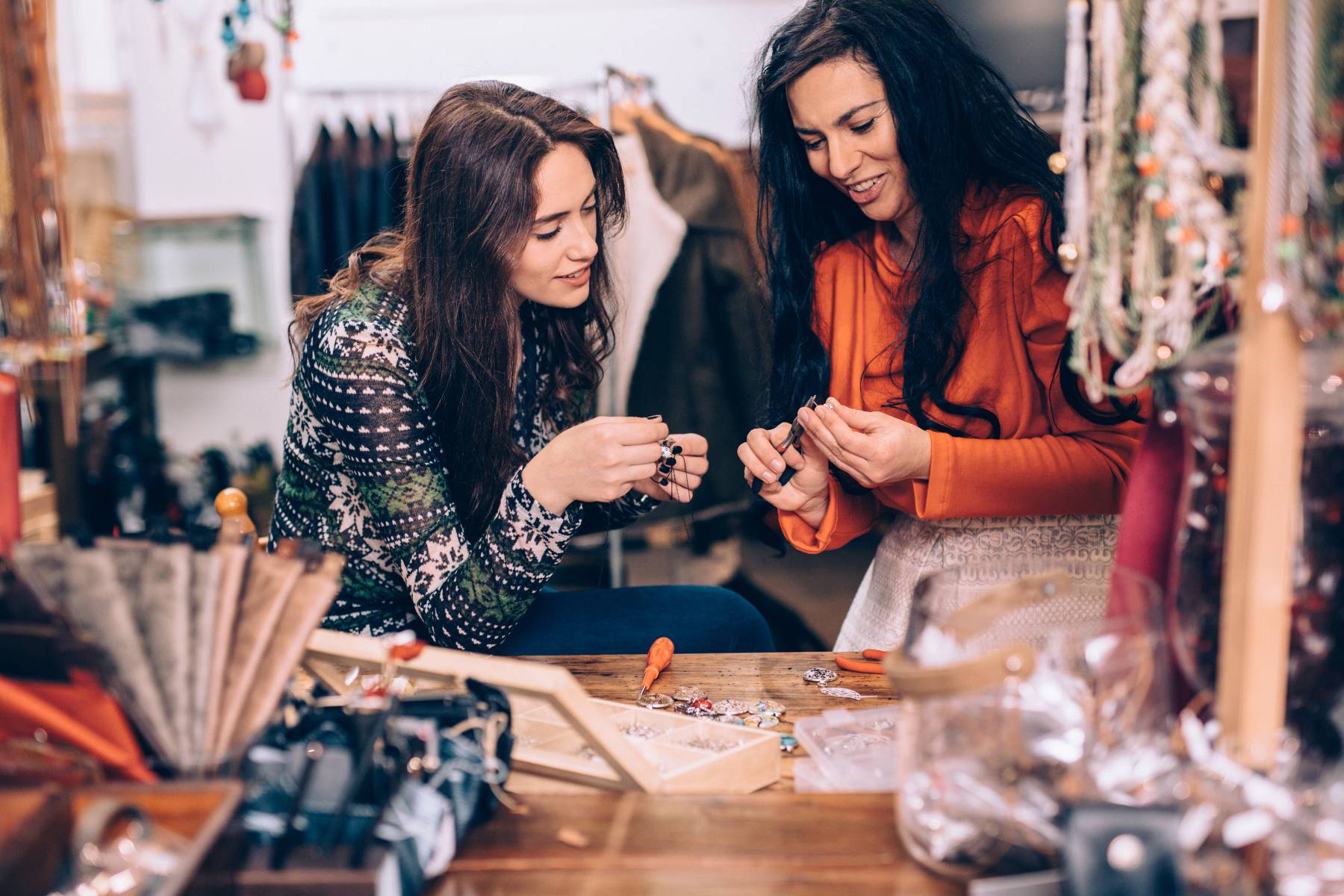 27. Accept help and contribution
Your loved ones must want to help you while planning a wedding. Let them help! If your aunt is good at baking, let them bake a wedding cake for you.
If you have a friend that would like to help you in contacting vendors, accept that help. Set guidelines from the very beginning so that contributors will have a better idea of your vision.
Know that you will have to let go of some control, but if you have set your priorities, you can shift your focus on the things you want to control fully, and it will be easier for you to let go of some of the control on all other things.
If available to you, enlist the help of family and friends to take on some wedding planning tasks instead of hiring professionals.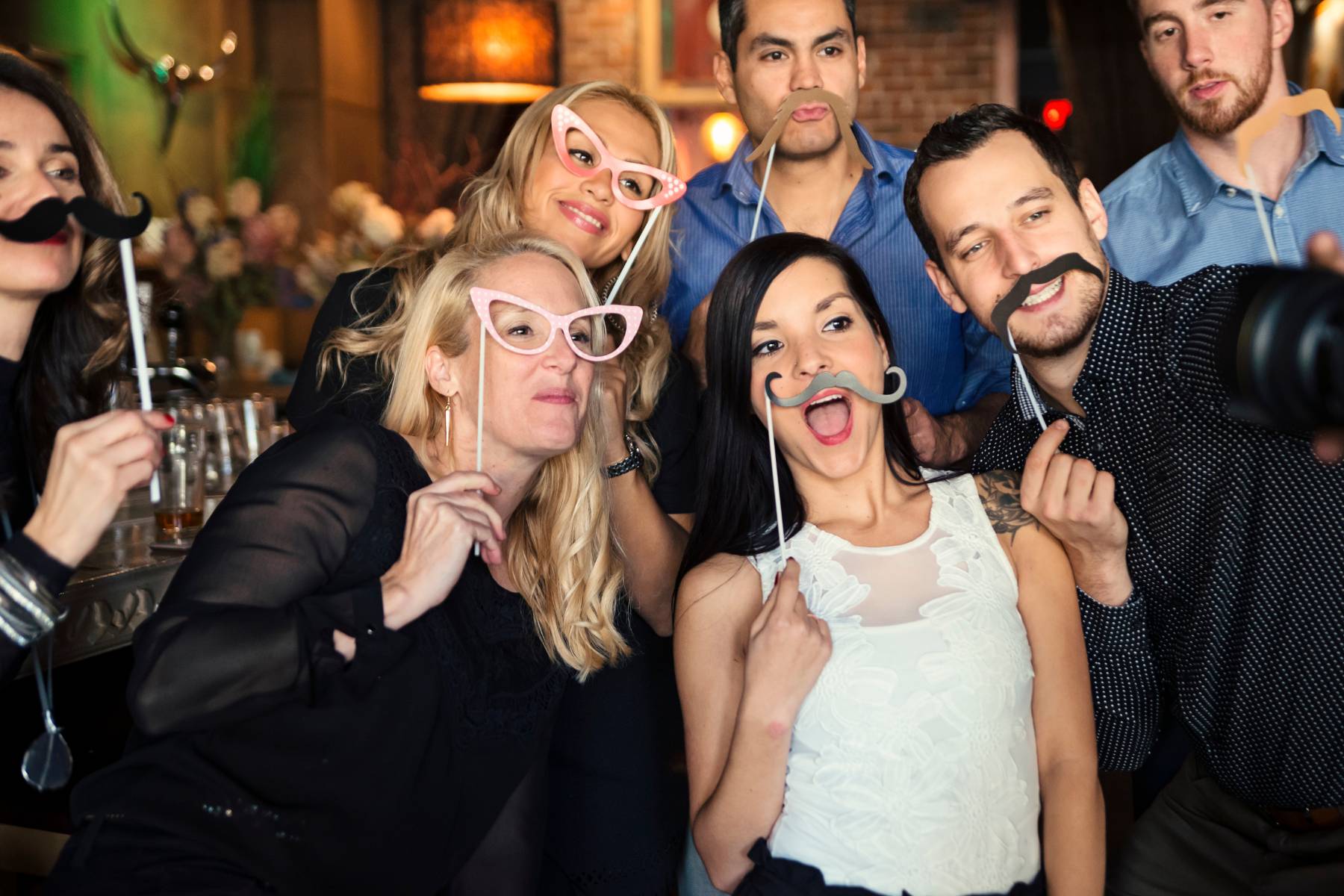 28. DIY your photo booth (one of the wedding planning hacks is easier than you think!)
One of our fave wedding planning hacks is to DIY your photo booth! You can save a huge amount that you will otherwise spend on the photographer with a little creativity.
You can pick a wall and have props or printouts (signs etc.) laid out on a table; set it up with a ring light with a phone holder so your guests can enjoy a great selfie and group photo corner without the extra cost!
DIY Photobooth is usually super fun entertainment for your guests! This is one of the most fun wedding planning hacks to save money!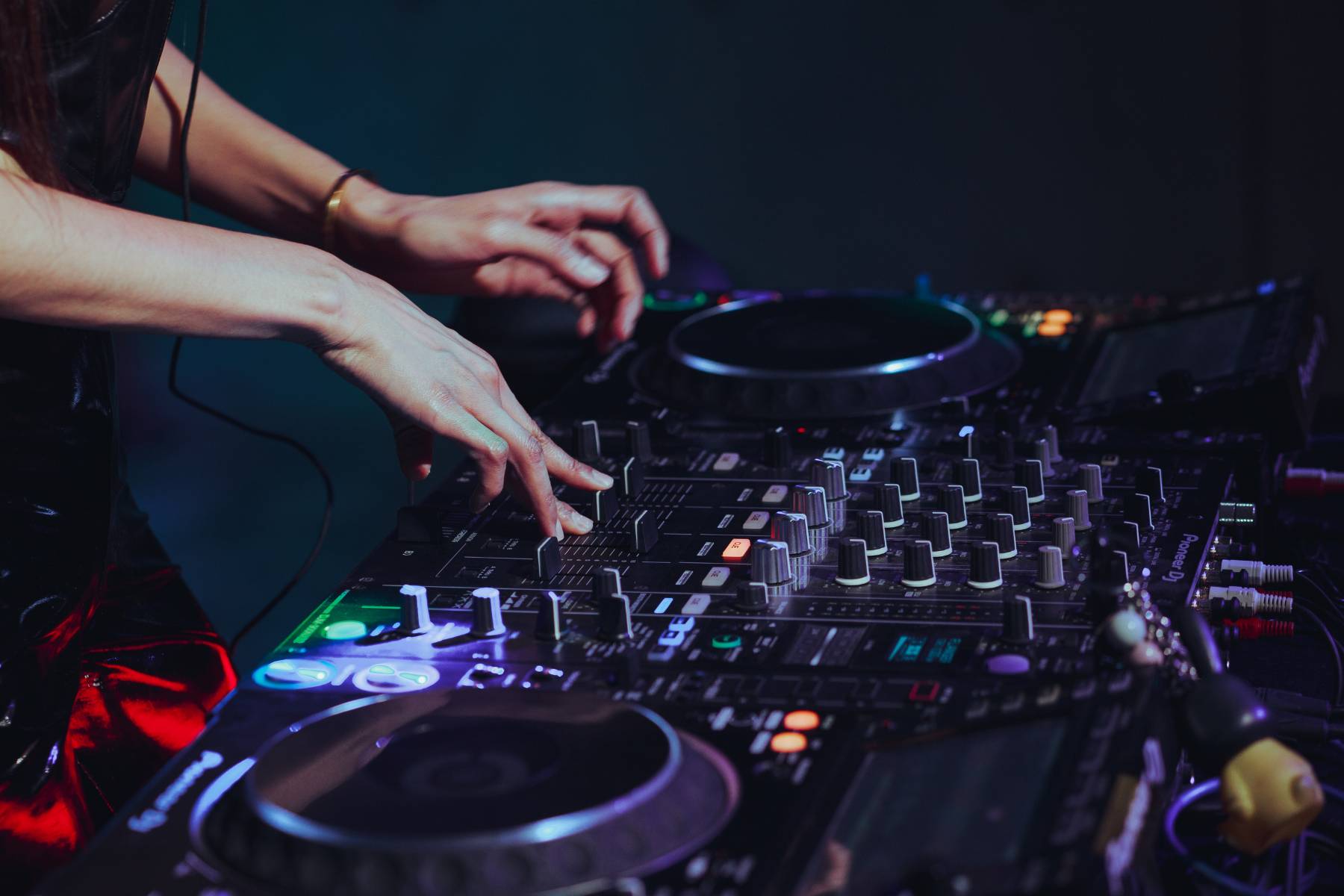 29. Drop it like it's hot
Hiring a wedding DJ can be a little expensive and might be more expensive than one would expect it to be (especially the experienced ones!)
However, if you have an intimate wedding, you might have an easier time running the reception on a playlist you prepared. You can also assign a friend that can help you manage and keep an eye on this.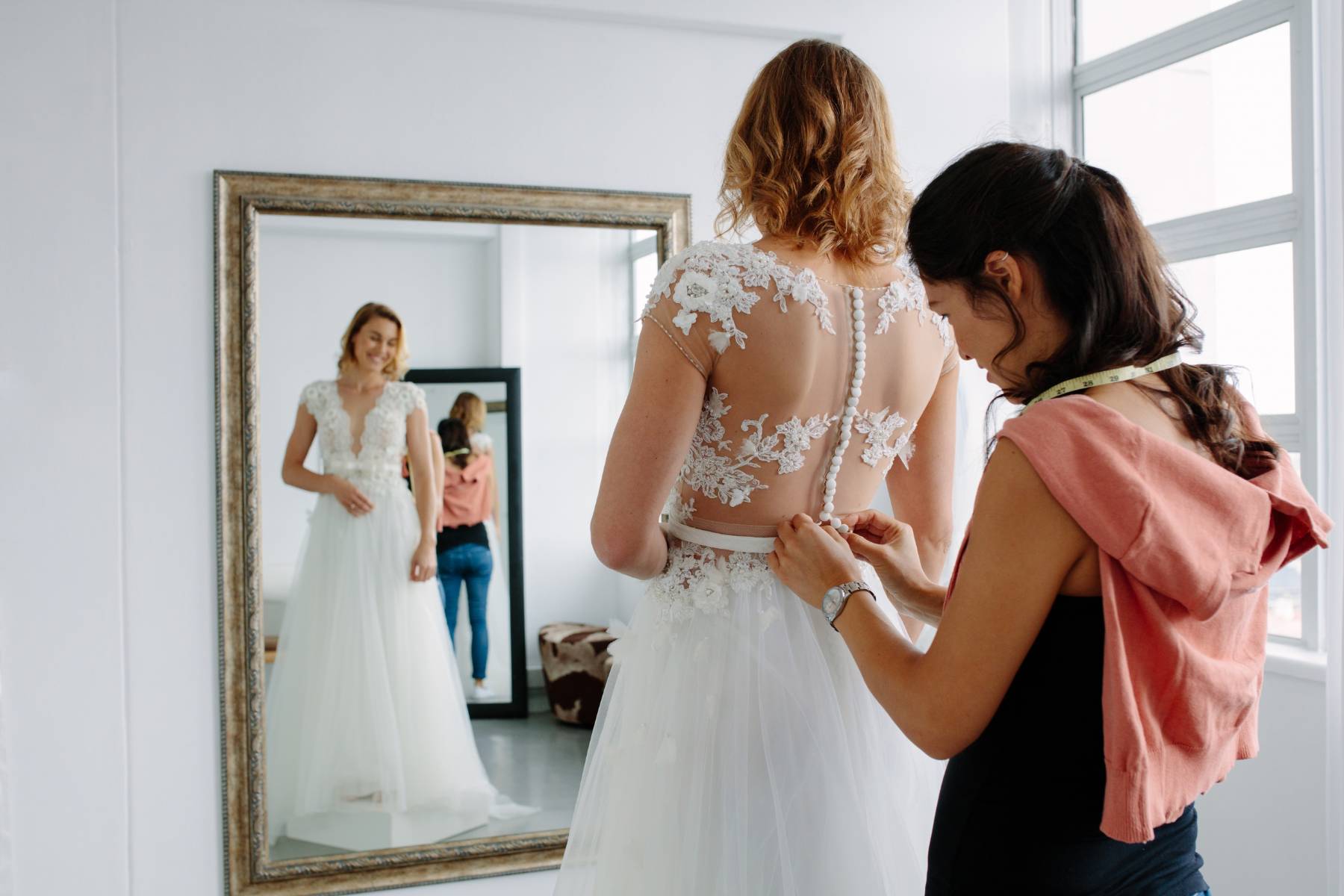 30. Keep an eye out for sales
Sales are the best part of the year for shopping. You can save a huge part of your money by buying bridesmaid's gifts, dresses (anything fashion!), and decoration pieces on seasonal sales, black Friday sales, Christmas sales, etc.
Trunk shows are amazing, and they will help you save money! As long as you do your research ahead of time and try on your "top 5" wedding dresses, your "mission" to find those dresses will be much easier since you don't need a lot of trying on and checking to do! You go in and get to it!
PRO TIP: Try out dresses that you know will go on sale. This way when you are ready to purchase them at the sale price, you already know that it fits you well or which parts you'll need to be taken in.
HERE ARE MORE CREATIVE WAYS TO SAVE MONEY ON YOUR WEDDING!
〰️ Remember that every wedding is unique, and these hacks can be tailored to fit your preferences and style while still saving you money. Happy planning!
Planning a wedding on a budget doesn't mean sacrificing the beauty and joy of your special day. With these 30 wedding planning hacks to save you money, you can create a memorable and enchanting wedding experience without breaking the bank.
By staying resourceful and thinking outside the box (or keeping things aesthetically minimalistic), you can customize your wedding to reflect your unique style and personality while feeling good about your wedding budget and saving money.
This will definitely sound cliché, but remember, it's the love shared between you and your partner, and the presence of cherished family and friends that make your big day truly fun and unforgettable.
There you are! Hoping these tips put some extra money in your pocket! Wedding Planning Hacks To Save Money!