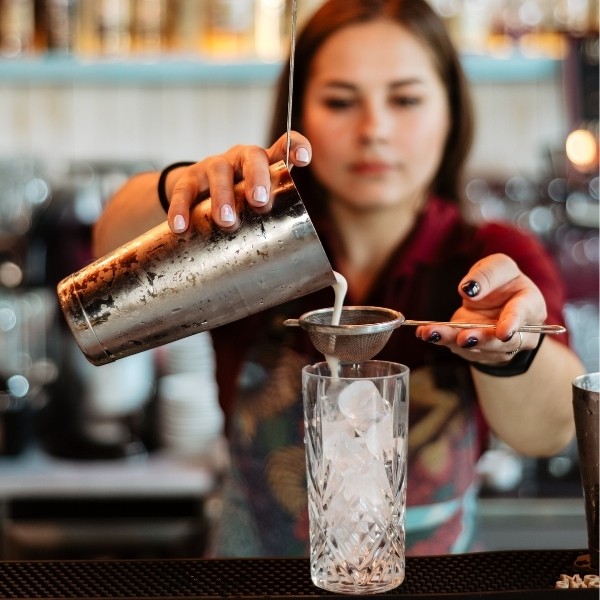 Should your wedding have an open bar? Pop Fizz Clink! Planning a wedding and figuring out if you would want to do an open bar? What are you planning for your wedding bar? Cash bar? Open bar? Ticket bar? Limited bar? Wedding bar service? Wedding full bar? Wedding bar options?
The answer to this will depend on how well you know your guests.
Of course, you also have to consider your budget and how much you are willing to spend.
Oftentimes, we also overlook the venue as part of deciding if you should consider an open bar or not.
Getting married at a hall? Then yes, an open bar might work for you as most halls offer competitive bar pricing – since most of the alcohol and staff are already in the house.
But, if you are getting married at a private venue, whether it be your own house, rented space, or a backyard, you have to consider that the cost will be much higher than that of a hall pricing.
You will need to bring in your own tables, bartender, glasses, alcohol, serving accessories, alcohol permits, and all the essentials for you to be able to serve alcohol.
You can also consider DIY-ing beverage stations like an Easy Sangria DIY Bar.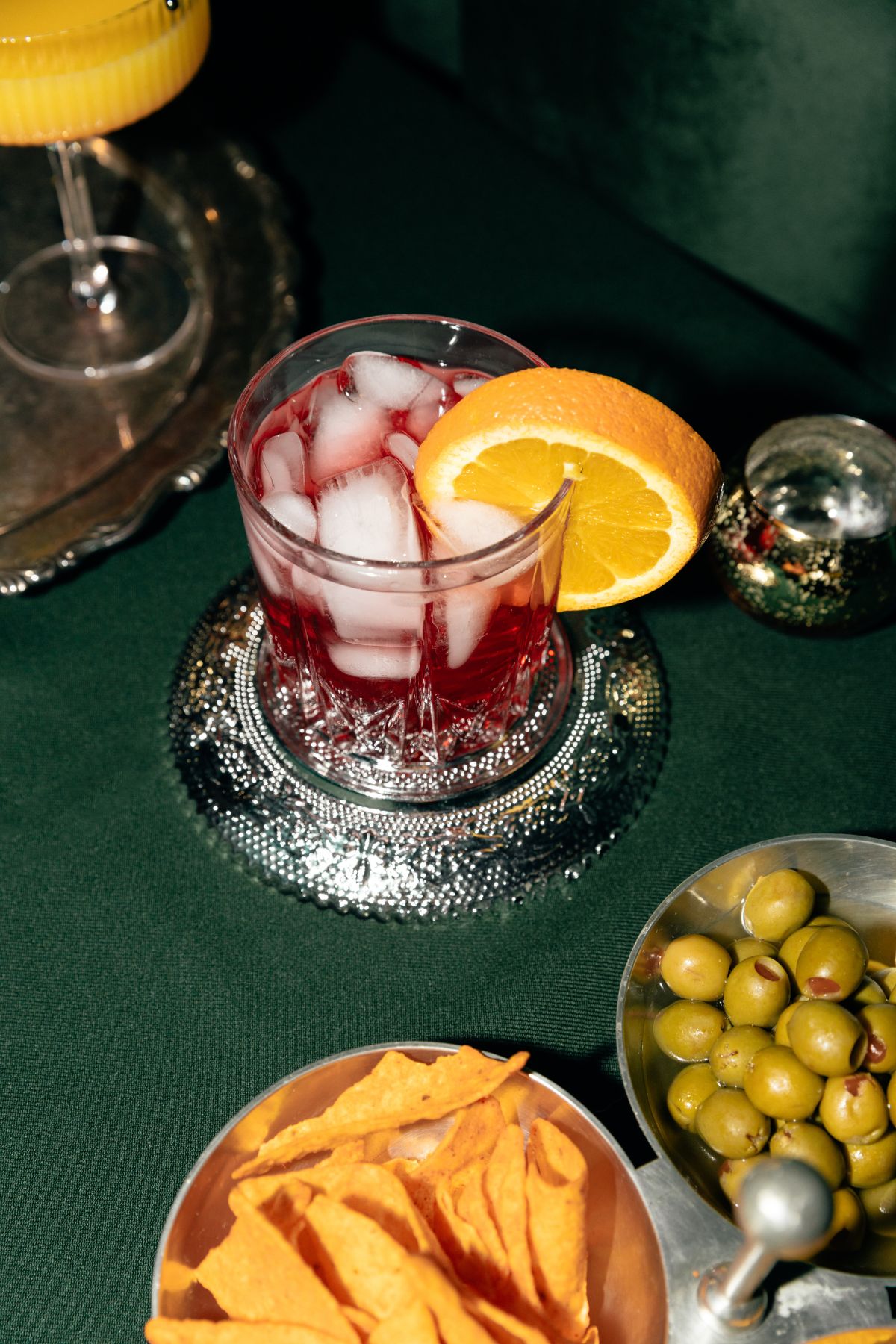 Should your wedding have an open bar?
If your guests (friends and family) are not huge drinkers but would still want to have a somewhat steady flow of drinks, you can opt for a standard bar.
Another option for this is a minimalist bar, where you only serve the basics: wine, signature cocktail, beer, and a few hard options.
Limit 4-5 drink options for a more budget-friendly option.
When most of your guests (60-70%) are non-drinkers, you can also consider a "consumption" basis.
Especially if your guests will only drink one or two glasses, and some might not even drink at all!
Creatively, you can set a 1-hour open bar for your cocktail or mingling part of the night, then move on to the 4-5 limited drink options. This approach will help you manage your budget better.
If you are limiting the bar, you can only "open" it for some number of hours after dinner. Serving welcome "signature drinks" will still give your guests "drinks" without breaking the bank.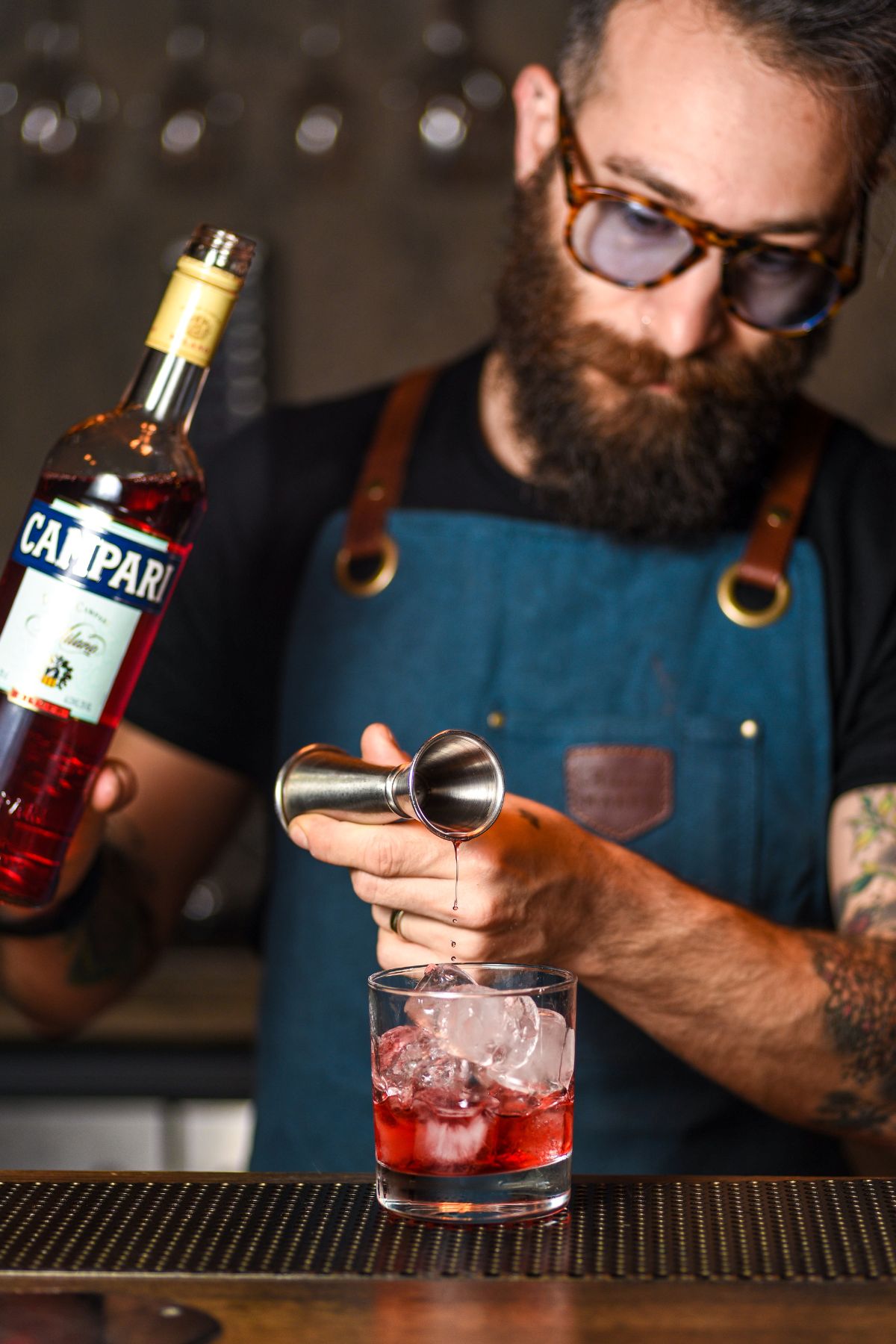 Should we do a cash bar?
The straight answer is a no.
But you can creatively navigate around this by serving 1-2 max drink/s per person (make sure you include this in your invitation so that your guests can prepare better and bring extra cash as needed.)
How you can creatively set up a ticketing system without literally having paper tickets and not making your guests remember to bring them?
You can set up an online event on Eventbrite, and manage your guestlist's drink tickets there!

Add your guests' lists, and your bartender can search their names and check them in as they "redeem" their drinks!
Not only will this be a faster experience, but it will also be a great record for you and your venue to see how many drinks were actually bought and redeemed.
You can bring in your own tablet or even an old phone, as Eventbrite is accessible on almost all smart devices.
Set it up at the bar! Super easy to use, and your bartender/s will most likely thank you that they do not have to deal with tickets and any confusion! As they "redeem" their drinks, you can "check them in" which essentially means that they have already redeemed their drinks.
There you are! Should your wedding have an open bar?