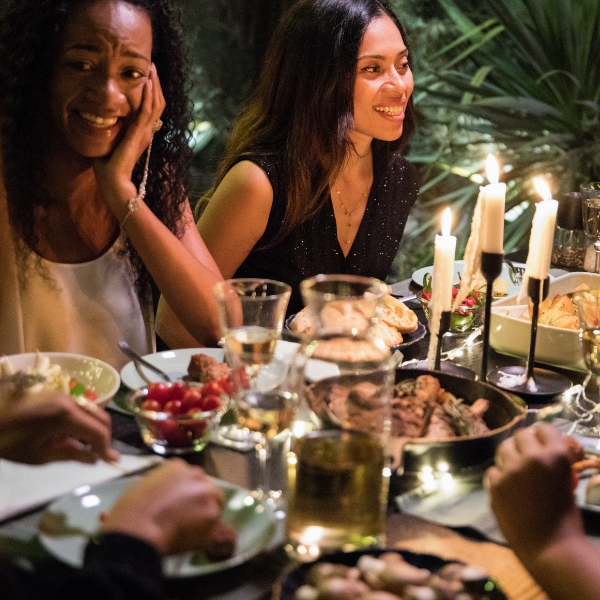 How to entertain wedding guests! Wedding fun times! In this guide, we are sharing ideas on how to entertain wedding guests. This includes wedding activities that are easy to execute. Wedding entertainment ideas, coming right up!
Generally, the bride and groom are the centers of all the attention, and rightly so, the guests who take time out of their routines and emotionally invest in your wedding are equally important for a great event. Your wedding should not just revolve around you; it should also be a day where your guests feel engaged, involved, valued, and entertained.
Keeping your guests engaged can be challenging, but if you have some fun activities and tricks up your sleeves, you don't have to worry about them being bored, and you can enjoy yourself fully, knowing they are also having fun!
Take rounds when talking to everyone (as you do your rounds) and let them chill when they have fun playing games. Challenging guests to a game and offering them a "build your own cocktail" bar will, for sure, keep your guests happy.
From creative activities to thoughtful touches, let's dive into the nuances of keeping your guests engaged, delighted, and thoroughly entertained throughout your celebration.
How to Entertain Wedding Guests
1. Photobooth and props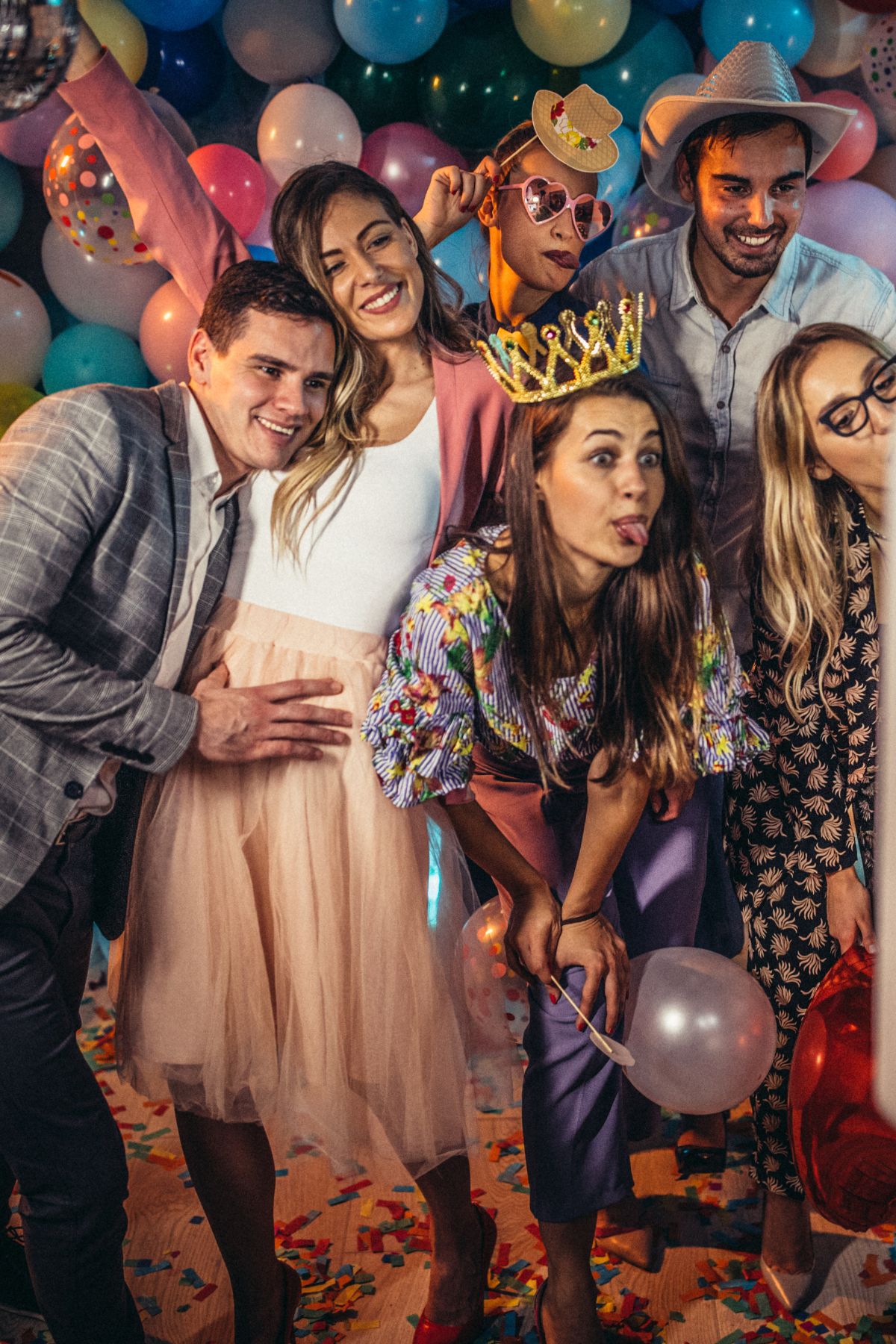 Photo booths and photo props bring a lot of interaction and fun! This booth/s helps you entertain your wedding guests and create an opportunity for your guests to make the most memorable photos where everyone can get together and have fun with poses.
Any event is incomplete until everyone has a perfect snap to post on social media and a cute printout to take home! Try a video booth for extra fun!
PRO TIP: Check on your props and personalize them based on your guests' interests. Avoid using tacky props! Keep it classy and cute!
2. Playing group games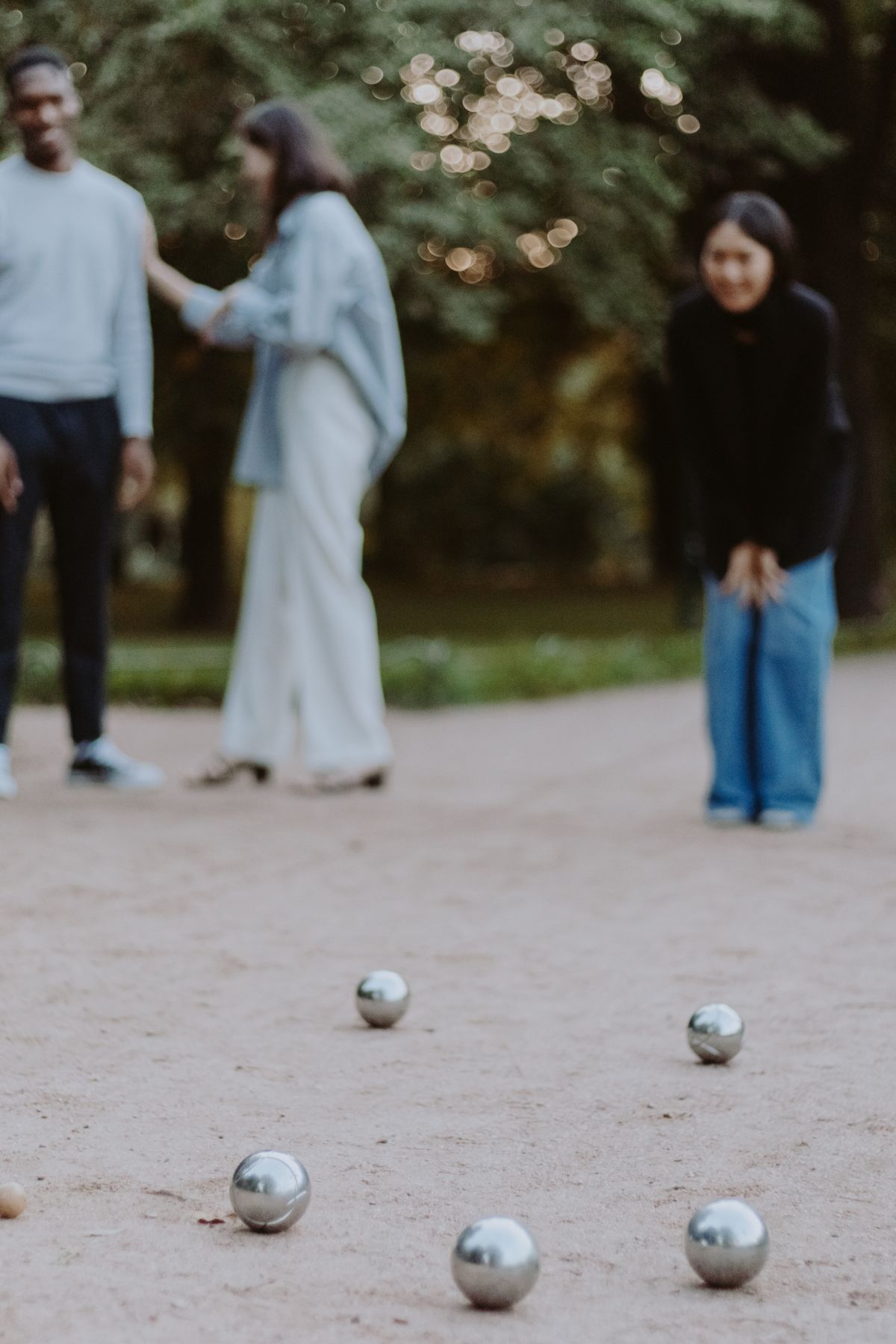 Group games are up for debate when considered one of the ways how to entertain your wedding guests. This requires appropriation.
You can have the most attention-grabbing and fun activities done at your wedding. It cheers up all the guests and eliminates the monotonous environment around you.
There are tons of games that can be played at outdoor weddings, but many can also be played indoors. Such as Giant Jenga, Bocce ball, Giant dice, badminton, and high striker, etc. Here are some of our fave games!
PRO TIP: Be cautious about the games that you organize. Some games might create more division within your guests, depending on what type it is. If you are doing games, make them friendly, funny, and entertaining instead of competitive. This way, those guests that won't join, can still be entertained.
3. Hire entertainers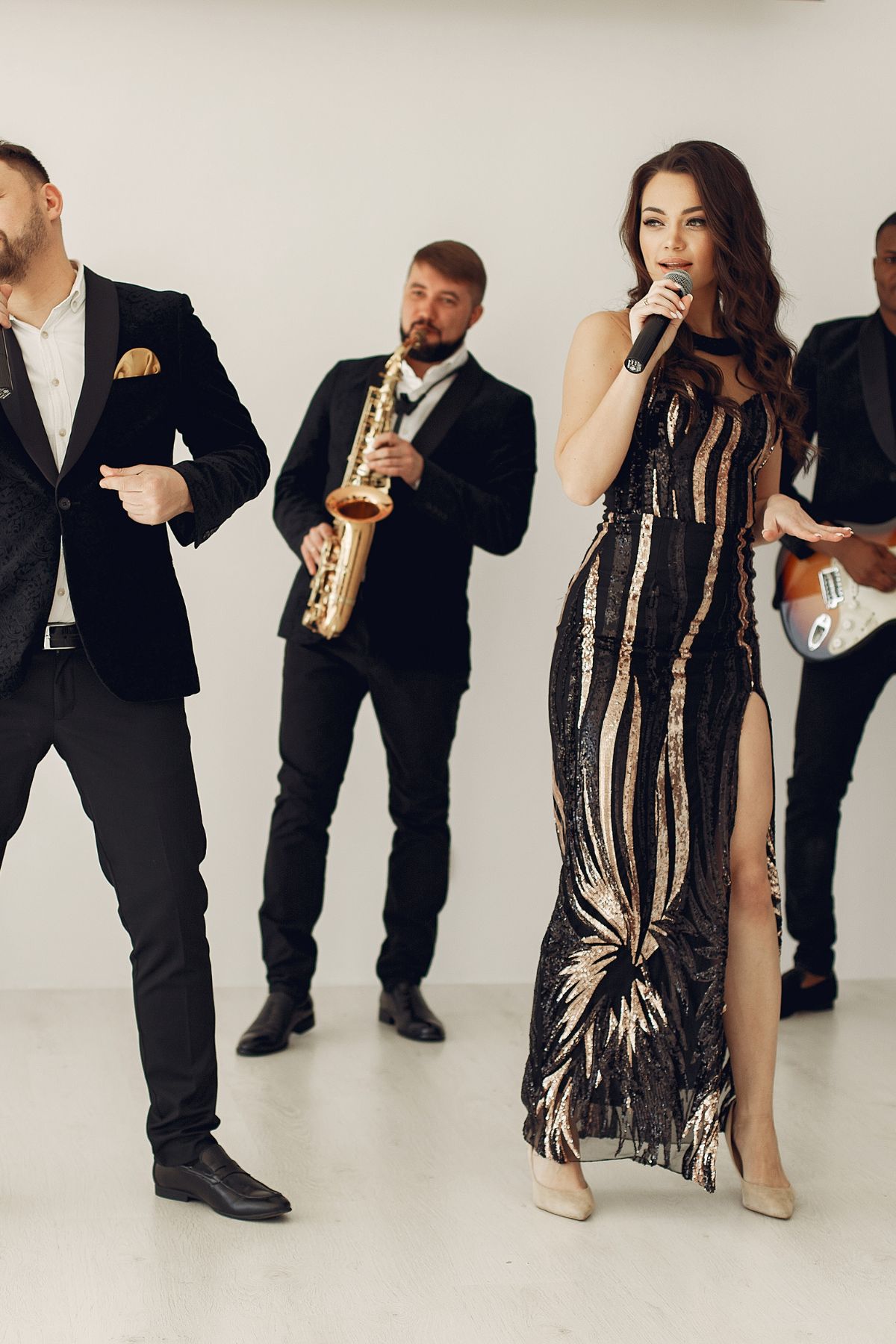 Wedding planning is a long list of to-do, and once the day begins, it starts to smooth out but to make it more fun and epic, you can always hire entertainers who can make everyone laugh out loud, happy, and stress-free.
Hire professionals to perform at your event, other options like having a live band, acrobats, dancers, live event painters, circus acts, wish lanterns, and other entertainers.
4. Wedding Toasts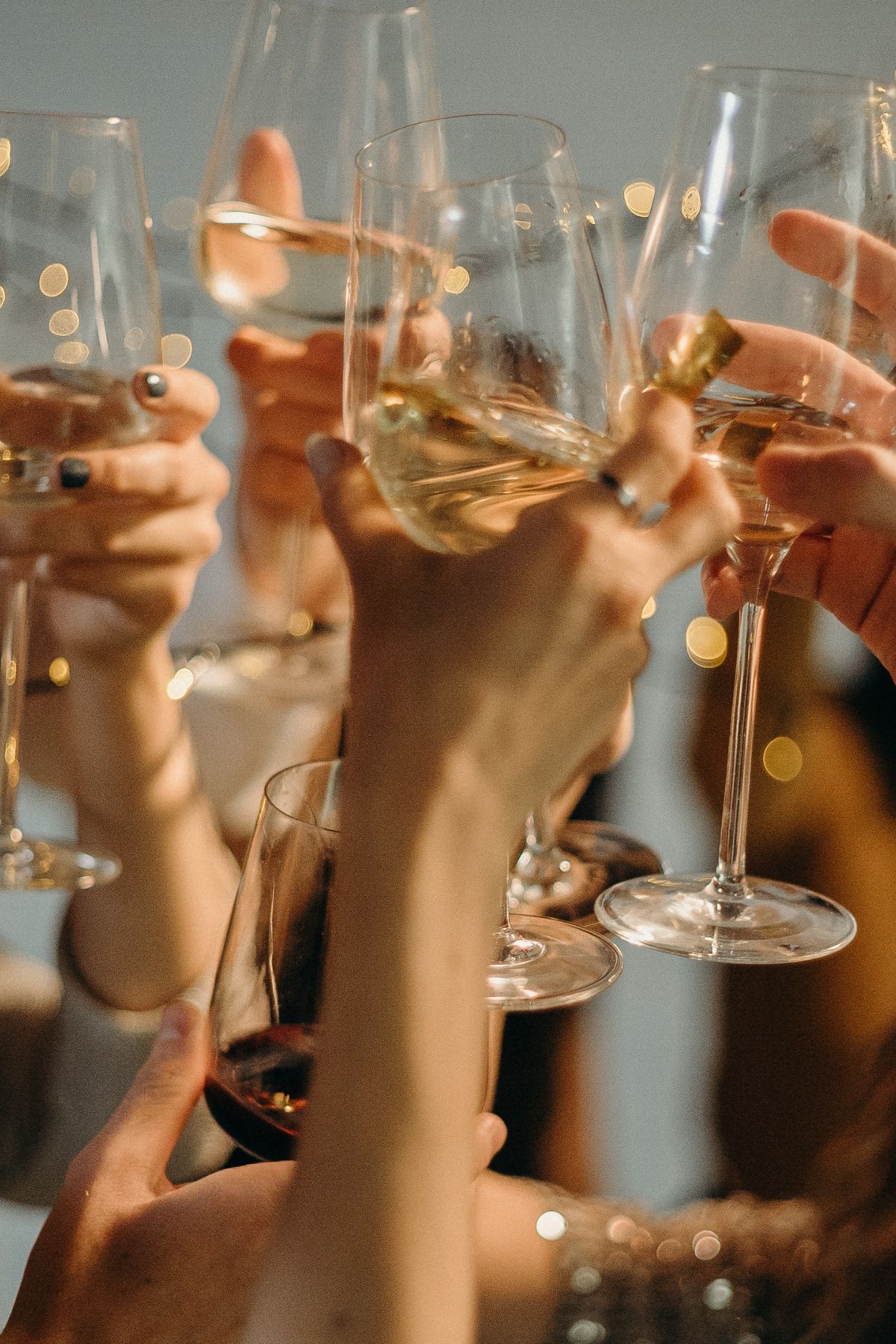 Wedding toasts are one of the most deep-rooted wedding traditions. It is performed by close friends and family to wish the newlywed couple a great and joyful life ahead.
It is not a surprise why we included this as part of our "how to entertain your wedding guests" guide. When you designate the right people to do the wedding toast/s, it can be funny and entertaining. This time can be used to recall all those funny, joyful, and embarrassing moments together.
Guests would want to know personal funny details about you. This will make them feel more connected with you and your partner, as well as with other guests.
PRO TIP: Max toasts to 1-2 minutes! If you want specific people to have a much longer time, you can give 3-5 mins. But anything more than that will do the opposite of entertaining your guests!
PRO TIP #2: In between toasts, you can play videos or photo montages of you and your partner (fam and friends too!) for everyone to watch. Your guests can watch this while they are waiting for their food. These videos are also a great conversation starter for your wedding guests.
5. Entertainment for kids (how to entertain your wedding guests? ensure kids are busy!)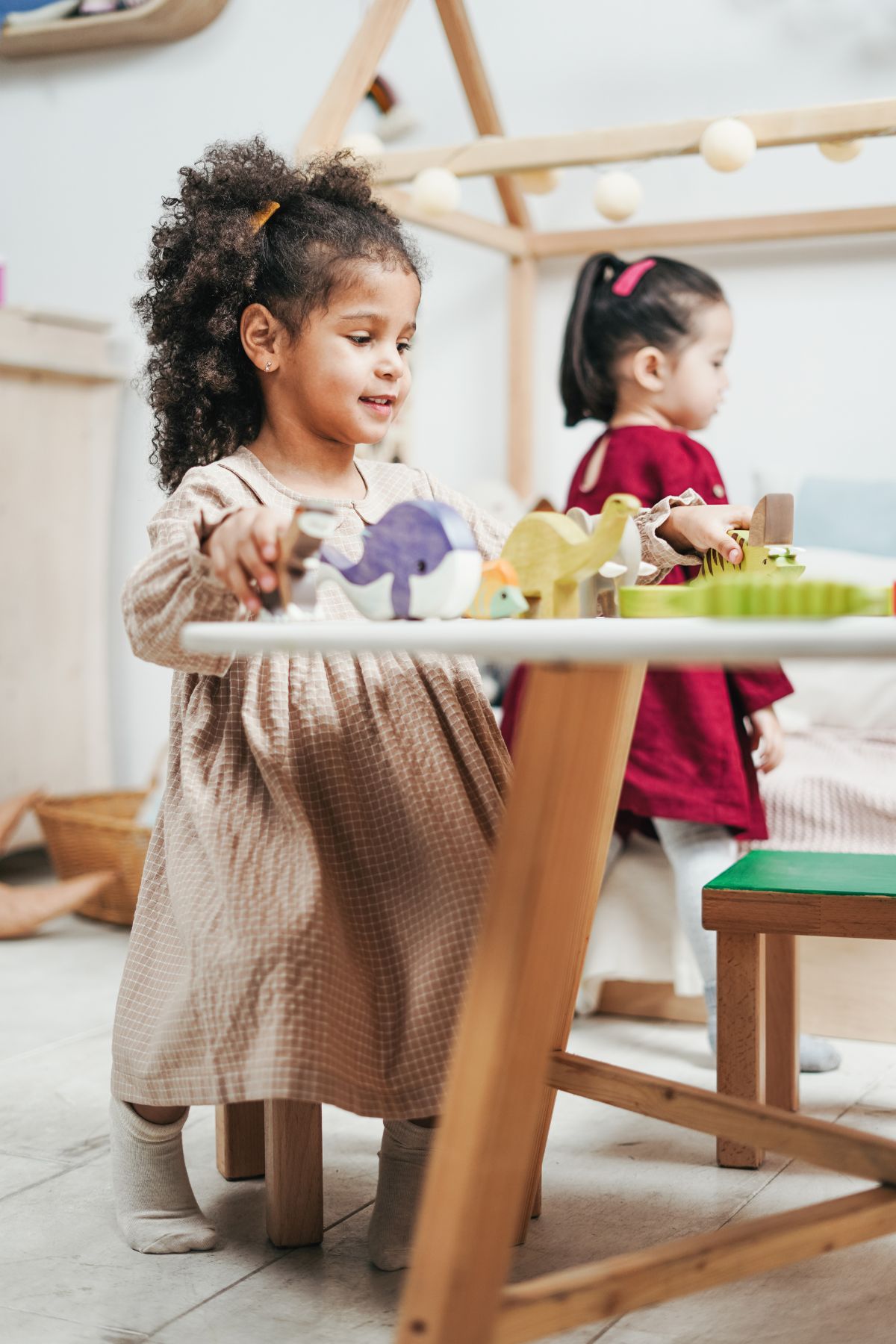 Okay, so when we say "how to entertain your wedding guests," this includes everyone; of all ages. If you were extra nice to have kids at your wedding, this means you have to have another category of entertainment, called the "kids category."
Try to make the children busy with different activities so that you can enjoy the day unconstrained. You can arrange a separate station where you can place colored pencils and coloring books.
You can also have a "charging station" (this can be for both adults and kids!) for kids to be able to charge their tablets and other devices that they brought to stay put and be entertained!
To be extra generous, you can also provide disposable headsets for the kids to watch their devices quietly.
Renting a jumping castle for kids for an outdoor wedding also works well. This might even also work for adults, who would've thought?
6. Cocktail Bar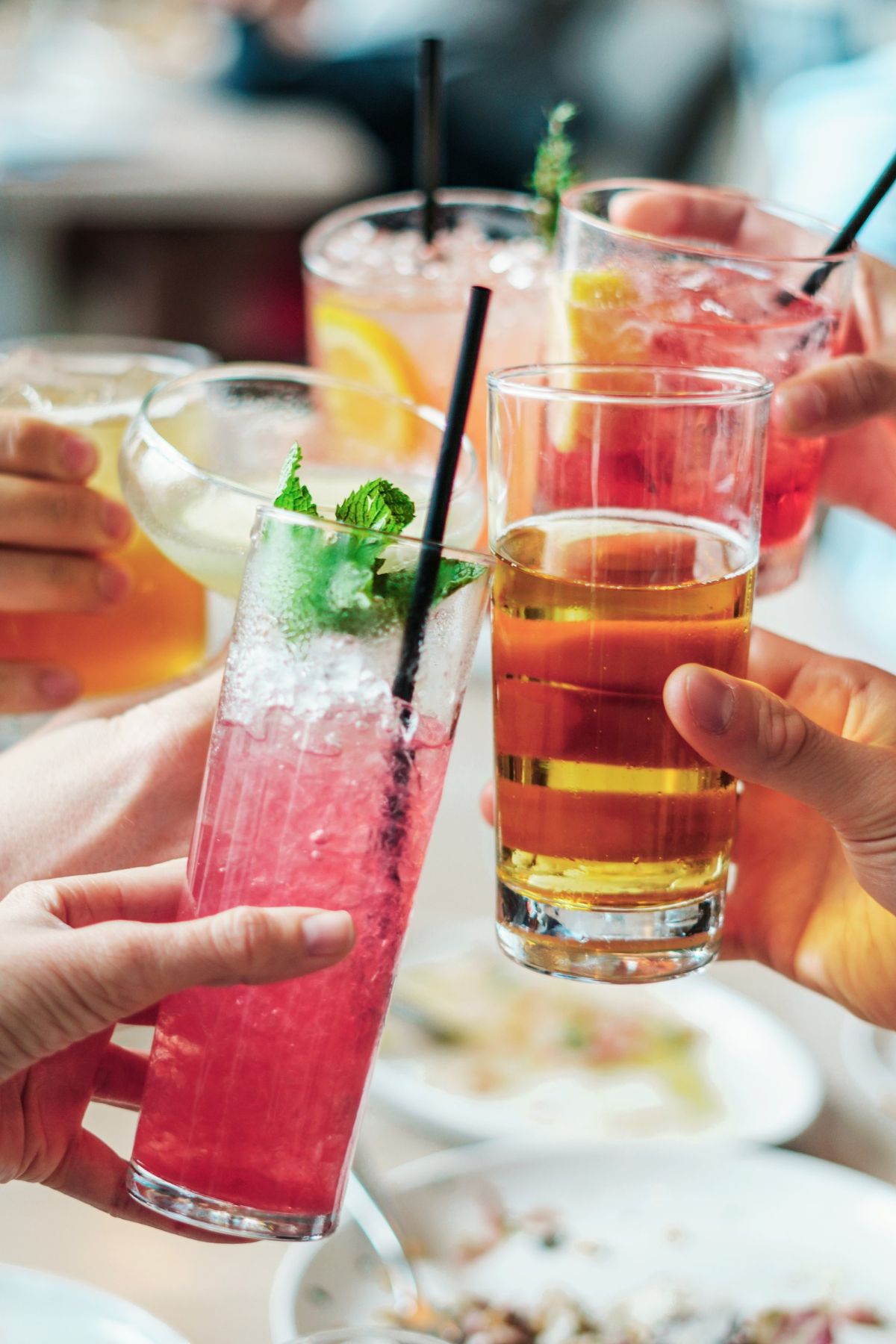 Beers and classic wines are old-school favorites and always good to have, but you can always make things exciting and create extra charm by doing a cocktail sangria bar.
You can make the bar interesting by serving signature cocktails and making the presentation alluring by using dry ice to make dense clouds in and around your cocktails. Hire a bartender specifically for your cocktail bar to ensure it's tailored to your style and personality.
You can entertain your wedding guests with your cocktail bar to allow them specific drink types to customize their drinks themselves. i.e., extra gin/vodka, extra sweet, less ice, etc.
7. Dessert Station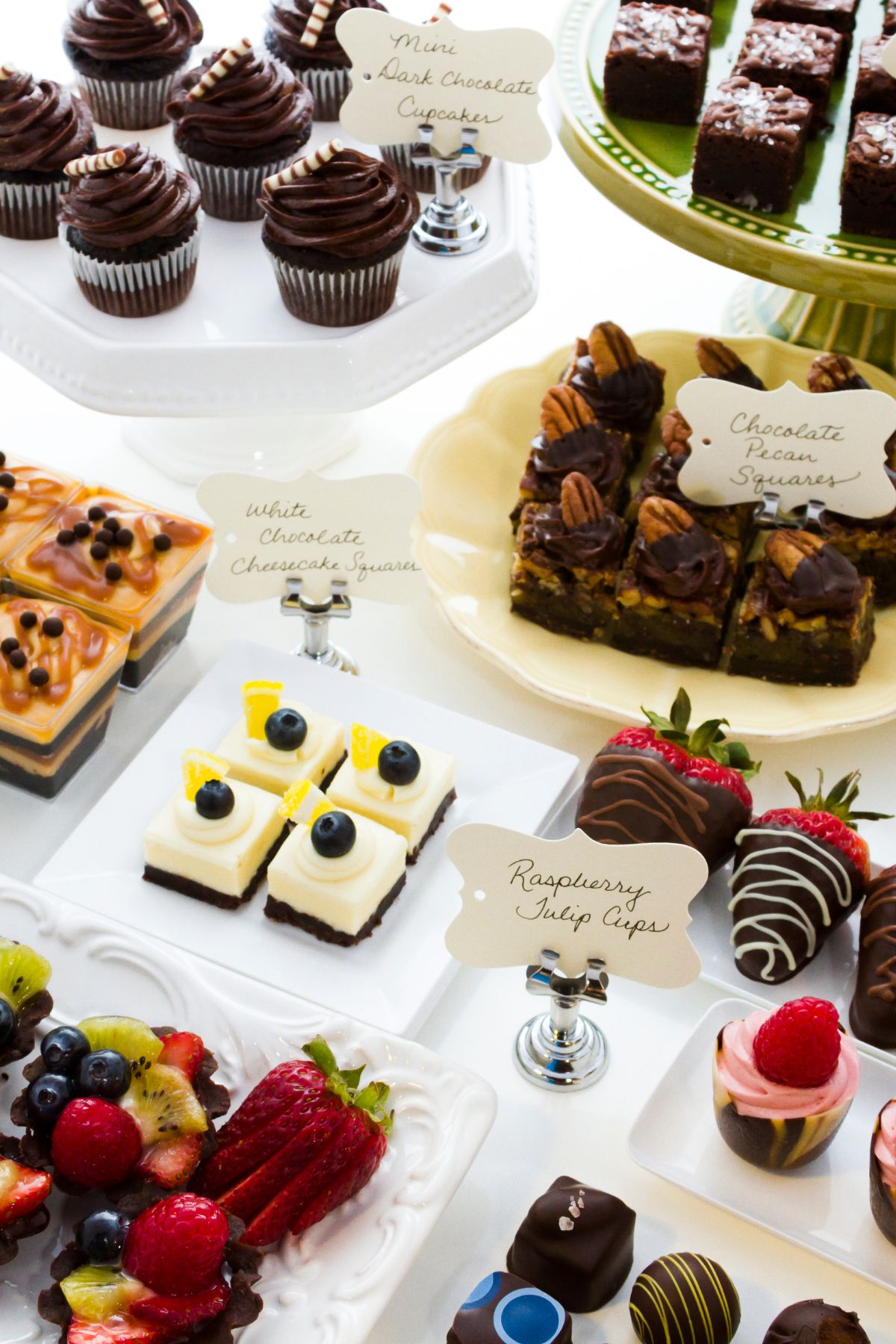 The dessert station is the perfect sweet treat for your guests. Focus on the dessert presentation and try to keep the colors according to the theme. You can also place a chocolate fountain on your dessert table to make it fancy and appealing.
Having a dessert station where guests can also have custom add-ons like extra icing, whipped cream, fruits, etc., keeps them interested; also, they get to have their dessert the way they want it to be!
8. Drop it like it's hot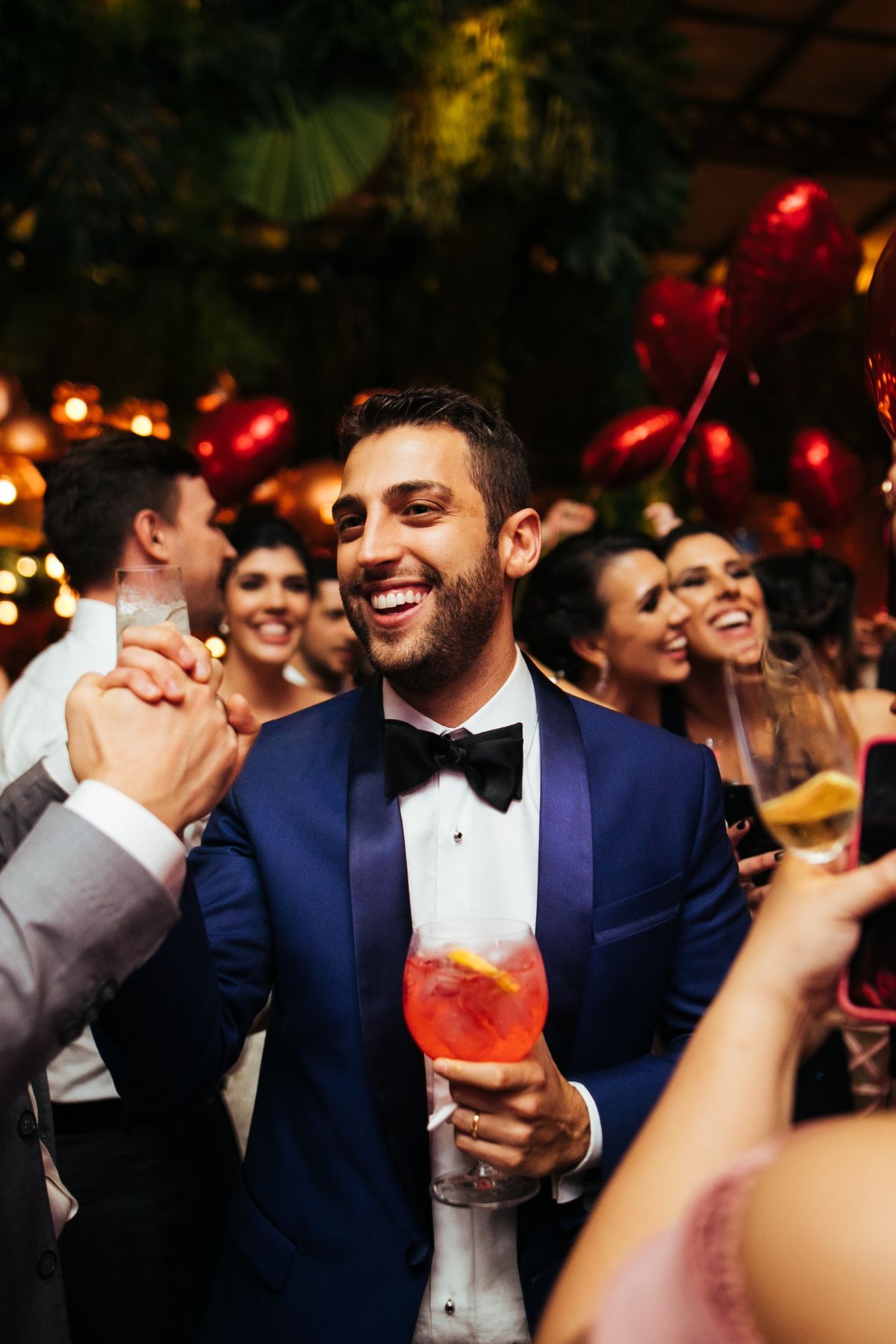 Having a DJ at your help with not only entertainment but transitions (from dinner to dancing). A pro DJ can lift the whole event. They keep changing the tracks according to the vibe, making every moment more intense when it comes to the after-party.
Nothing matches their performance, as they put everyone in a dancing mood, elevating the whole event's enthusiasm.
The best thing about pro DJs is their ability to read the crowd and switch up the beats as needed. You would want to have someone who can read the room and adjust accordingly to keep your wedding guests entertained.
9. Surprise food trucks and stations (one of our fave ways how to entertain wedding guests!)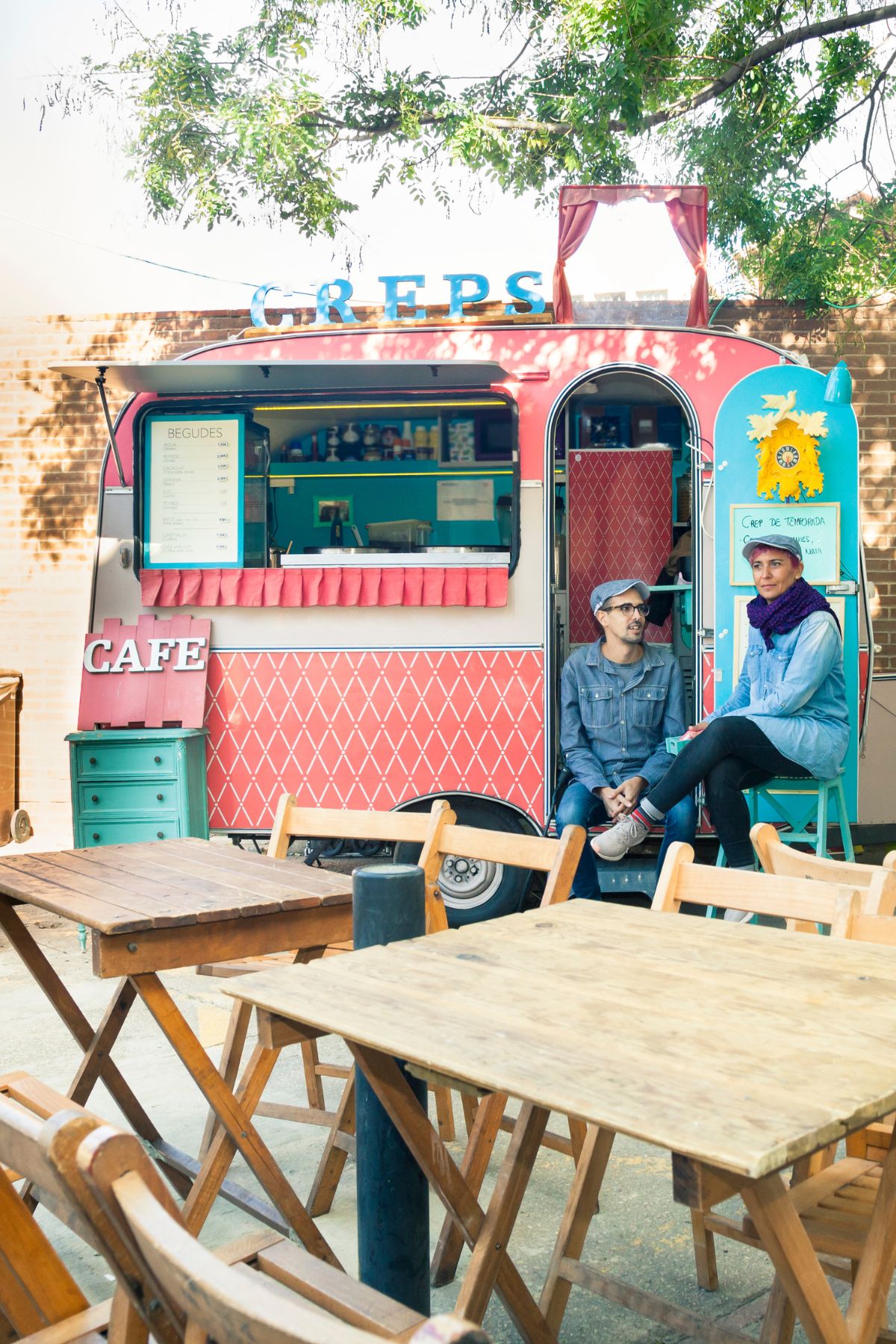 Surprises double up everyone's happiness, so why don't you surprise your guests with a food truck with great food choices? How else can your wedding guests be extra entertained after a long day of festivities than by munching on comfort food?
PRO TIP: Serve something that will remind them of childhood or specific times in all of your lives, i.e., things you ate as kids, things you ate in university, movie night staples, etc.
Late-night snacks like burgers, fries, poutine, tacos, or even pizza! Some of the feel-good comfort foods get everyone giddy and happy!
If you want to make it simpler, a mini cafe truck that serves pastries, hot cocoa, and coffee will be a great way to end the night!
10. Sparkle your way to the end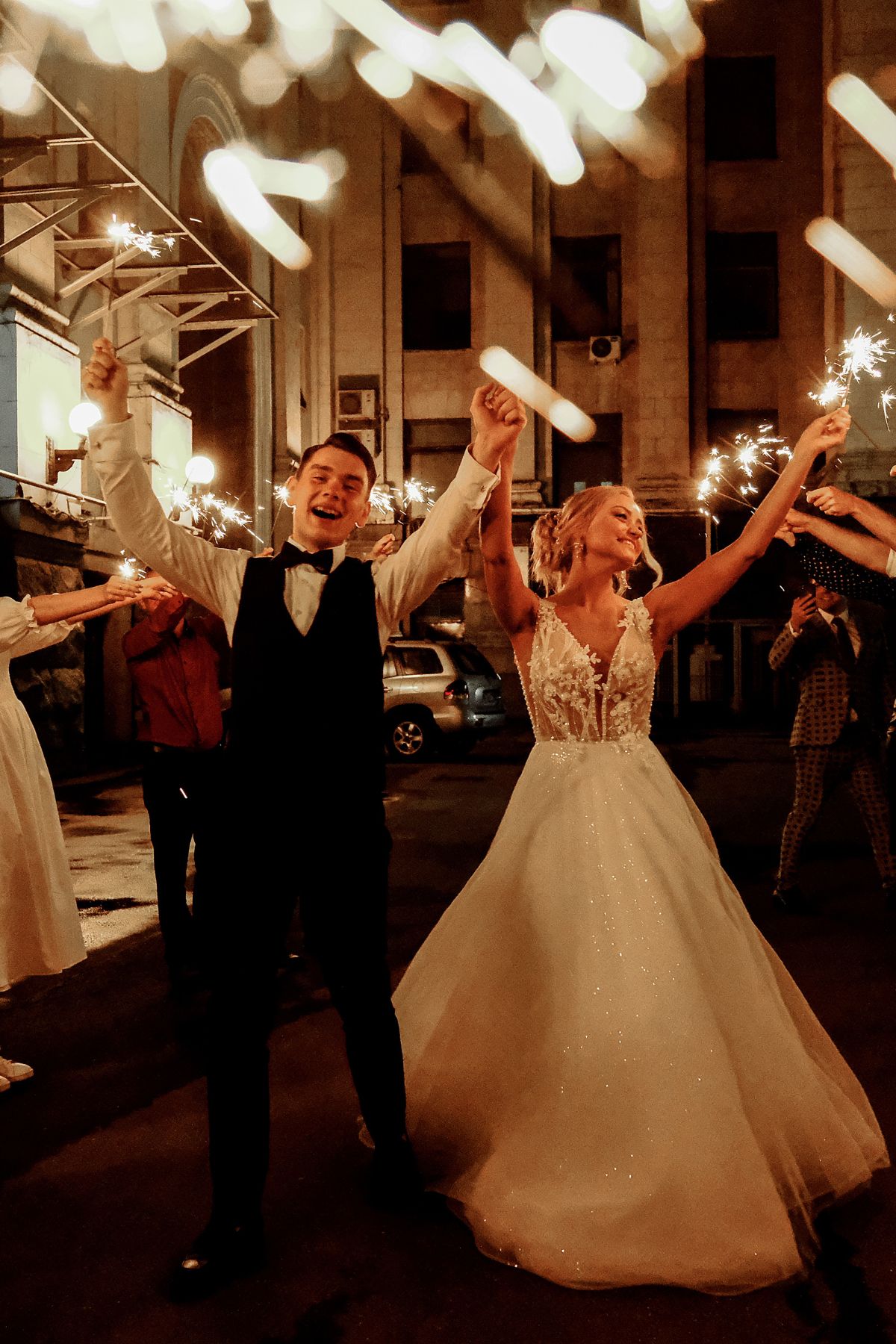 It will help if you end your wedding with something pleasing and heartwarming. For this, you can make everyone light up sky lanterns, to make your night dreamy. You can also arrange fireworks to make it feel dreamy.
Extra cute exit with sparkles and confetti pops!
PRO TIP: Include these sparkles and confetti pops in your guest welcome gift or favor!
Don't forget to give wedding favors at the end of the wedding to wish them all warm goodbyes and, if possible, individually greet, hug, and thank your guests!
There you are lovelies! How to entertain wedding guests!