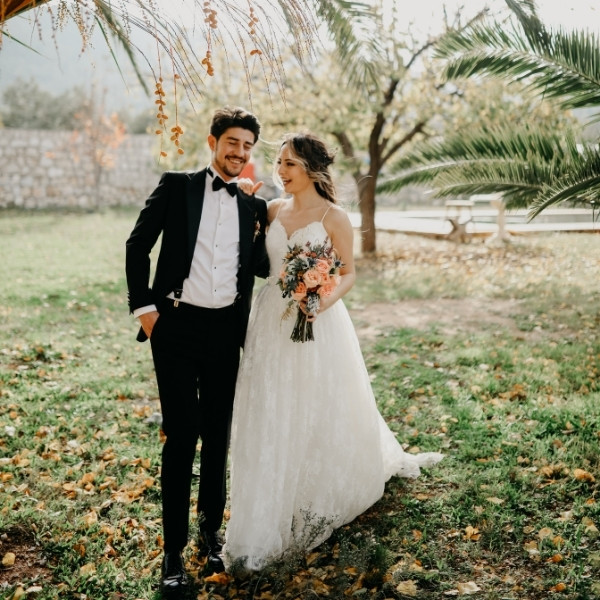 Mistakes Not To Make On Your Wedding. What not to-do! Your wedding day must be free of all the stress! There are some wedding mistakes you may not realize at the time of planning but might pose a challenge on your wedding day. It is a major task to take on all the details for your wedding. We all will forget or miss something!
This is why in this guide, we are sharing the top mistakes not to make at your wedding. There are other aspects of wedding planning that you would want to dive into, but this article is going to talk about the top ones.
It's tempting to believe that you can handle everything on your own while organizing your wedding. That may be true, yet even the most careful individuals make mistakes. We all want our wedding day to be flawless. While we can't eliminate unanticipated mishaps or challenges during the wedding ceremony or wedding reception, we can attempt to reduce the likelihood of anything going wrong by avoiding these typical wedding mistakes.
Mistakes Not To Make On Your Wedding
1. Budget Approach/Strategy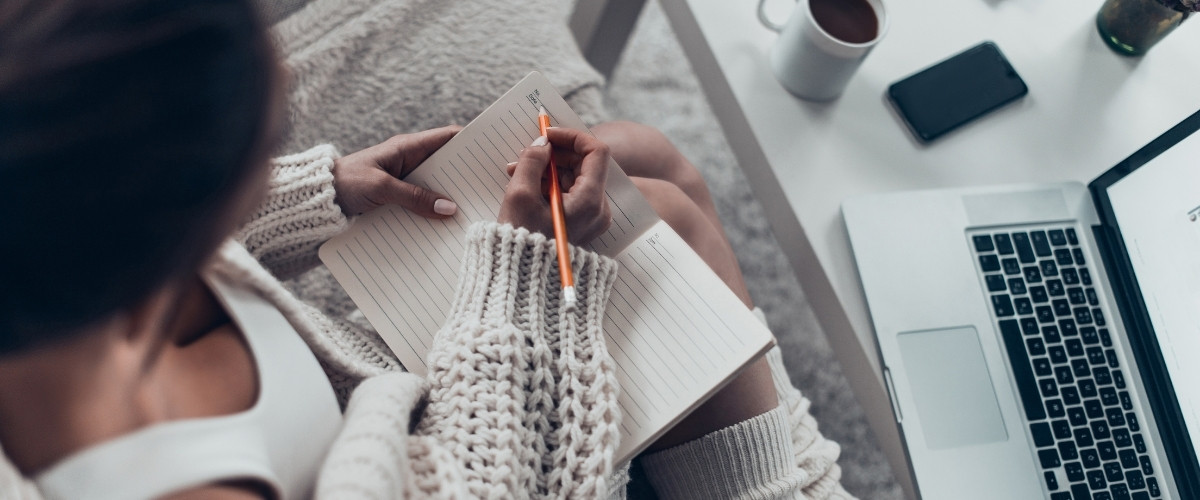 No matter how you look at it, a wedding will cost money. One of the most typical wedding planning issues is failing to create a budget approach and strategy from the start.
This is a tricky part, especially if you have your eyes set on a wedding venue, wedding florist, wedding gown, and basically everything wedding-related. Lots of these things are probably hanging around your Pinterest for a while now.
But not having an idea of what these things cost will be hard to set a budget.
We know most advice out there is to set a budget and stick to it. But it isn't always that easy to give up all these things you were hoping to have on your wedding day.
This is where you have to sit down with your partner and discuss the wedding budget approach/strategy.
Hear us out here.
Ask around for quotes first before finalizing your budget. Gather the "average" amount that you might expect to pay. This way, you are on solid ground, and you now have a lot of information on industry pricing.
From there, figure out if the budget that you set works with the information you have gathered.
At this time, you can decide the strategy you want to use. Are you going to come up with the "extra" money (as needed) to ensure you have those things you want on your wedding day? Or are you going to stick to the wedding budget and cut costs/compromise here and there?
Extra money can come in terms of maybe taking on extra work or contributions from family. This can show up in many different ways. These are things you might want to consider.
Decide with your partner on how you are going to tackle the budget:
What if we go over budget?
Sticking to non-negotiables
Which areas of the wedding can we compromise on?
Is there a way we can increase the budget?
What are we going to do if there are unexpected expenses that come along?
Should we do monetary gifts only to recover funds?
Just discussing these things before going headstrong on your wedding planning journey will help you make informed decisions. Since you and your partner have already discussed these things beforehand, if these things come up again, it won't be a surprise, and it will be a more balanced conversation.
2. Weather Challenges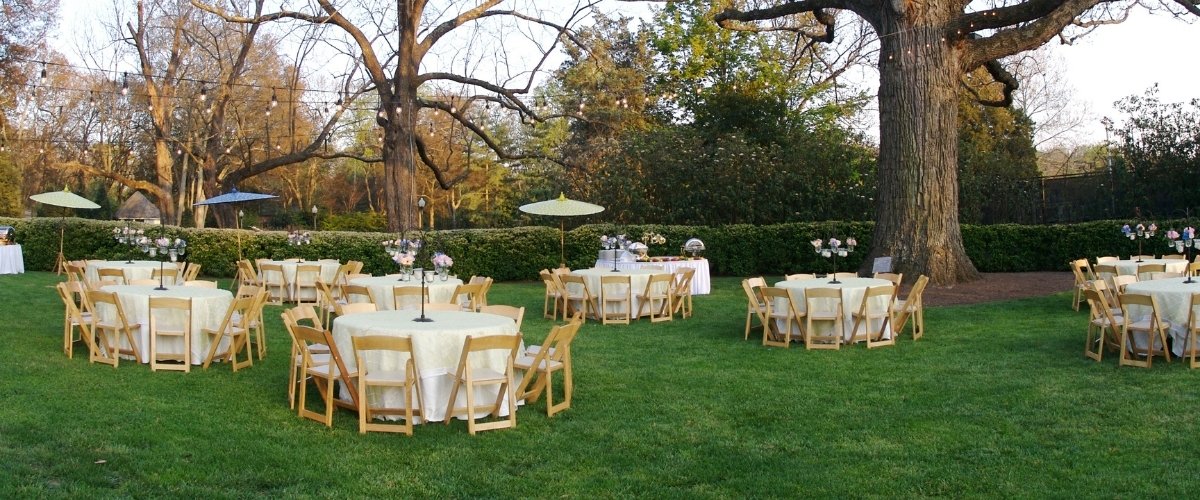 Another common wedding mistake is failing to arrange for inclement weather.
Even if it were to be a summer wedding, it does not mean that it won't pose any challenges. The humidity and how hot it will be are still important to take note of. Will you need fans? Or is there shade where you and your guests can run to if the sun is too high?
In addition, running for cover if in case it rains is also important. Work with your wedding venue to discuss how to approach weather challenges on your wedding day.
It will also help to know "who" will execute the other plan in place in case of weather change. Knowing there is enough staff to handle those plans is important.
This goes with planning a winter wedding as well. Is there a storm door, umbrella basket, coat rack, or an underground/shoveled parking area so you and your guests won't need to worry about slush and slippery wet paths?
You can also add the weather information on your wedding website so that your guests can also prepare. If you are having an outdoor ceremony in the fall, share it on your website that it might be best to bring a sweater to keep warm.
These little notes that you can share with your guests can go a long way to ensure they are comfortable attending your wedding.
3. Lack of Activities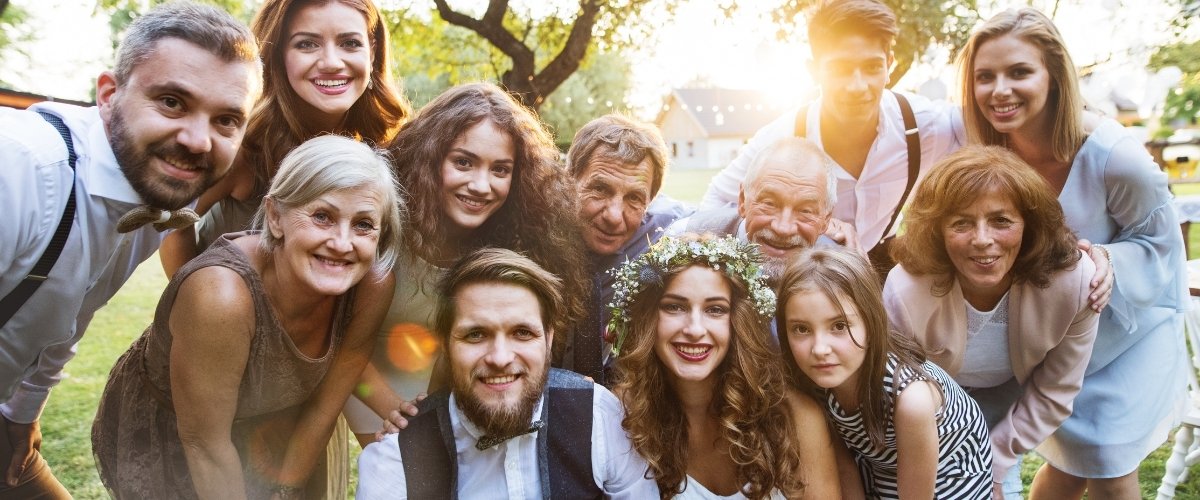 Another one of the mistakes not to make at your wedding is when there is not much to do. On the same token, it can also apply when there is way too much to do that it scatters the guests so much.
Help your guests enjoy your wedding day b providing some activities and entertainment.
Yes, music (band) and your DJ will definitely help set the mood and get the party started.
However, especially during cocktail hour and in-between food serving, give your guests something to look at or to do. Here are a few tips:
Play a video/photo montage where they can watch and eventually see themselves in it. This will make them feel special and included.
A photobooth is always a favorite. If you can set up more than one (depending on your wedding guest count), the better!
Create an "about us" mini booklet or stationery where you share your story so that they can read about it while sitting. This is also a great conversation starter for the table!
You can also play games and have small trinkets/gifts to give out to the winners
The last thing you want is a quiet wedding. Providing an ample amount of wedding activities and entertainment will keep your guests engaged. In addition, this is also a great way to break the ice between your guests and get them acquainted.
When your guests are acquainted, you can assume that the end-of-the-night party will be a blast!

4. Extra Prep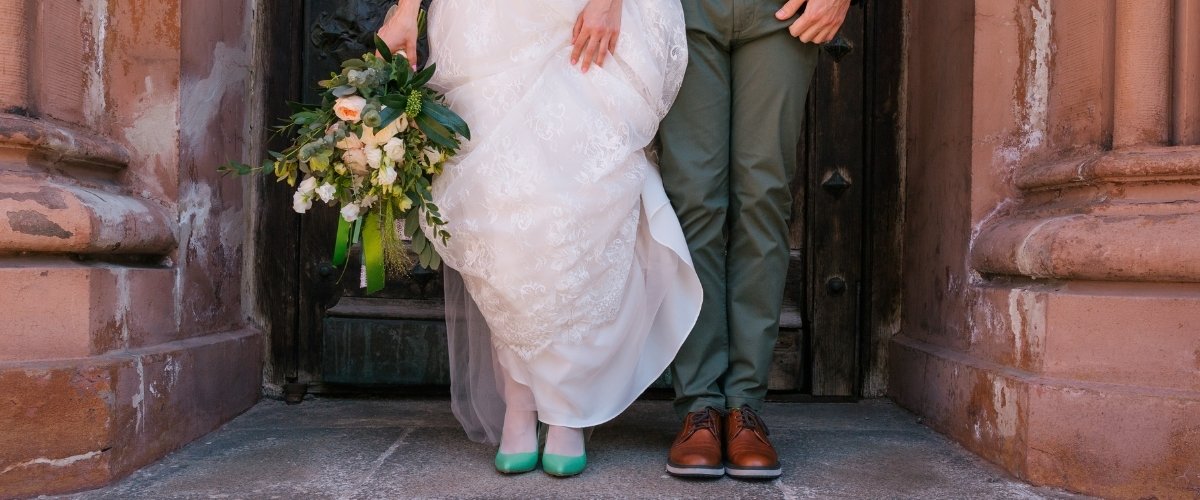 Have extra things packed? Like extra shoes, extra underwear, or basically anything extra. This includes packing your emergency kit – which will help you handle any unexpected wedding challenges.
Outdoor weddings might call for extra umbrellas. Fall weddings might require extra tents set up so guests can run for cover in case it rains.
Getting your make-up done with the rest of the bridal party? Add extra time – just in case.
If you have seen our article on creating a wedding timeline, it will help to have a "padding" or "transition time" to give yourself that "relaxed" state to get from one activity to another. This also applies to your guests. Remember we mentioned having wedding activities and entertainment?
5. Not-so Creative Photographers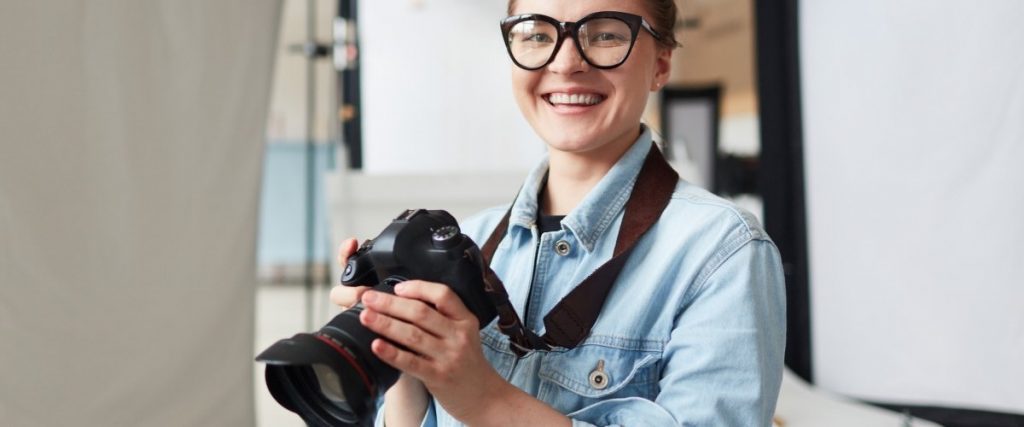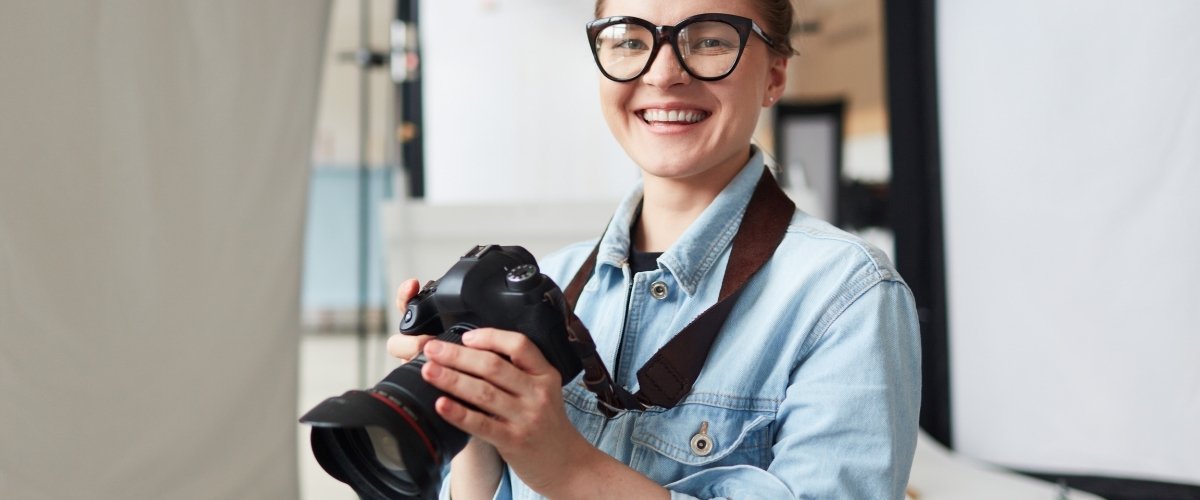 We understand that wedding photographers can get pretty expensive. This might be one of the most expensive wedding services (not just products!)
But there is a reason why wedding photographers are not just a service or a wedding vendors. They are a major investment.
If you read our articles, you know how we always advise investing in a great photographer. No matter how "low budget" you feel like your wedding has to be, an amazing wedding photographer will immortalize your wedding day, and they can make it look like a million dollars!
Because they are not just taking photos but also curating and finding moments to capture, it takes a certain level of expertise and creativity. Not just any person with a camera.
Sure, there are many affordable options, and they might be a great decision because it fits the wedding budget. But your wedding photographer holds the key to the memories that you will commemorate forever. They are documentarians, and also magicians!
Your wedding photographer, preferably, should be your non-negotiable. Don't settle. You will put these photos on the wall and will be admired for generations to come.
Discuss your wedding timeline with your wedding photographer. If you have a "must-have" photos list, ensure to share it with them as well.
6. Not taking a breather (definitely one of the most mistakes not to make on your wedding!)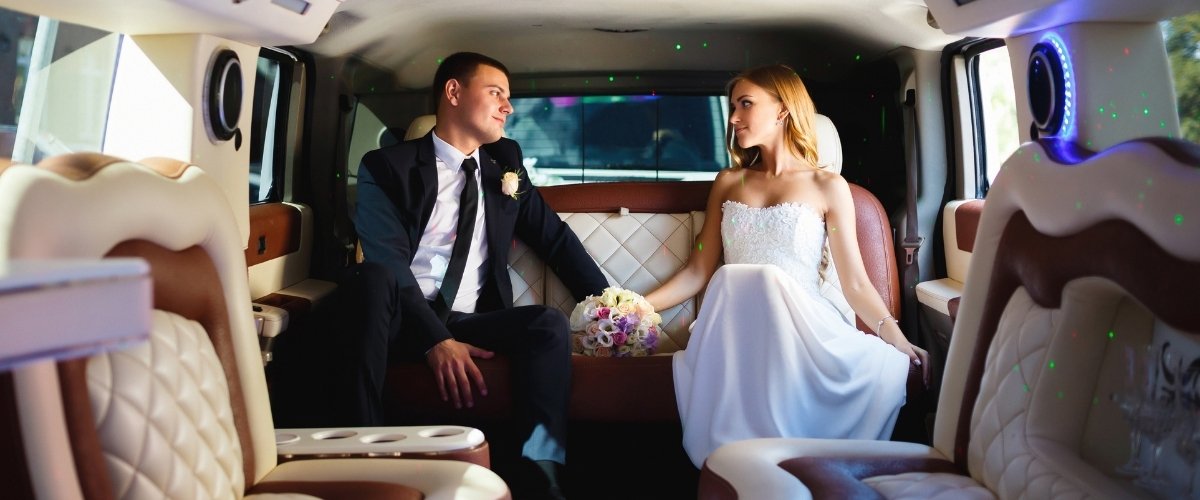 Your wedding ceremony is where the actual union happens. Of course, we love a great party. At the wedding reception, taking a breather in between is important.
After your wedding ceremony, consider adding time to soak in the union. In a quiet private room or even inside the limo, where it's just the two of you enjoying the moment.
You can also add a few minutes where your photographer can capture you and your partner having this "moment."

7. Too Much DIY or Working with Non-Pros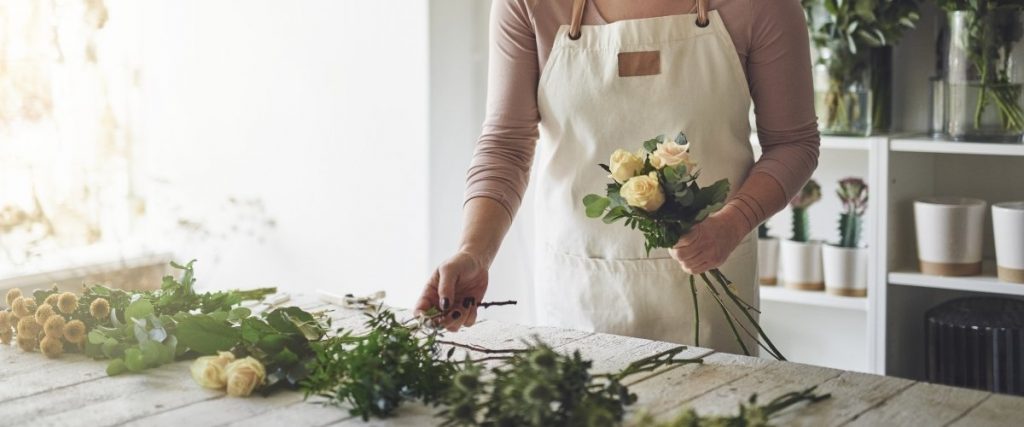 This is probably one of the most serious mistakes not to make at your wedding.
Oh yes. We definitely understand you are tempted to do everything by yourself (DIY). As well as hiring inexpensive wedding vendors.
This sounds like a great idea to save money and help your wedding budget. But don't forget to consider the most important part. of your wedding. -which is you!
Working on many things by yourself and hiring non-professional or inexperienced wedding vendors will cost you stress. They will probably save you money, but they will cost you in terms of worries.
Sure, you can work on a few aspects of your wedding but do not take on a lot to the point that you are "burdened" by it. If it is an enjoyable experience for you, great! But if not, time to get a pro on board.
Your sanity and peace of mind are essential. It is much easier to fully enjoy your day when you have peace of mind as you approach your wedding day!
There you are! Mistakes Not To Make On Your Wedding!