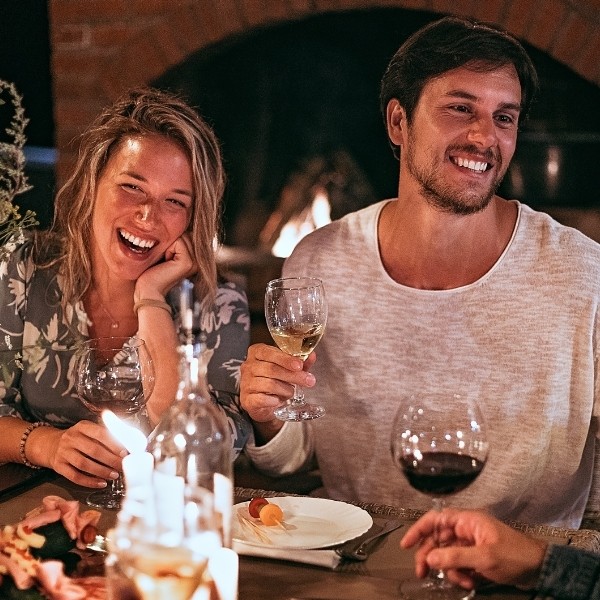 Rehearsal Dinner Activities and Entertainment. Party vibes pre-wedding! What is there to do during a rehearsal dinner, after the actual rehearsal? Looking for rehearsal dinner games? Rehearsal dinner ideas? What to do ideas for the rehearsal dinner? In this guide, we are sharing rehearsal dinner fin ideas to keep your guest entertained!
This site contains affiliate links. For more info, please see our full disclosure.
Now that most of the planning is done for your wedding, time to wind down a little, rehearse important details for your wedding, and spend the last moments of being a 'single' status person with your closest family and friends.
Your wedding rehearsal dinner can be the most exciting and fun part of your wedding if you plan everything well. Make it as fun and spontaneous (but still plan!) as you can!
This is a great time to spend one on one with your closest family and friends. As you can expect, once the wedding starts, it will be hard for you and your partner to get a chance to speak to all the guests!
Organize some fun activities for the guests. After all, these fun moments are going to add to your memories. Also, the rehearsal dinner creates the vibe and mood for the following wedding event. So make sure that you and your guests feel comfortable and enjoy it to the fullest.
If some of you and your partner's families and friends haven't 'officially' met, this is also a good time to introduce them. This introduction will help them feel more at ease and comfortable at the wedding.
Events like this are when buffet-style might help! Letting people casually 'bump' into each other and giving them opportunities to have 'small talks.'
PRO TIP: This is also a good time to get some word in (toasts and speeches!) from families and friends that will most likely not get a chance to speak at your wedding. If you have a few people, you and your partner feel great and would appreciate the time you can tell the 'world' thank you's!
We've rounded up great tips to help you entertain and keep your guests engaged at your rehearsal dinner!
Rehearsal Dinner Activities
Live Music and/or Band (one of our fave rehearsal dinner activities)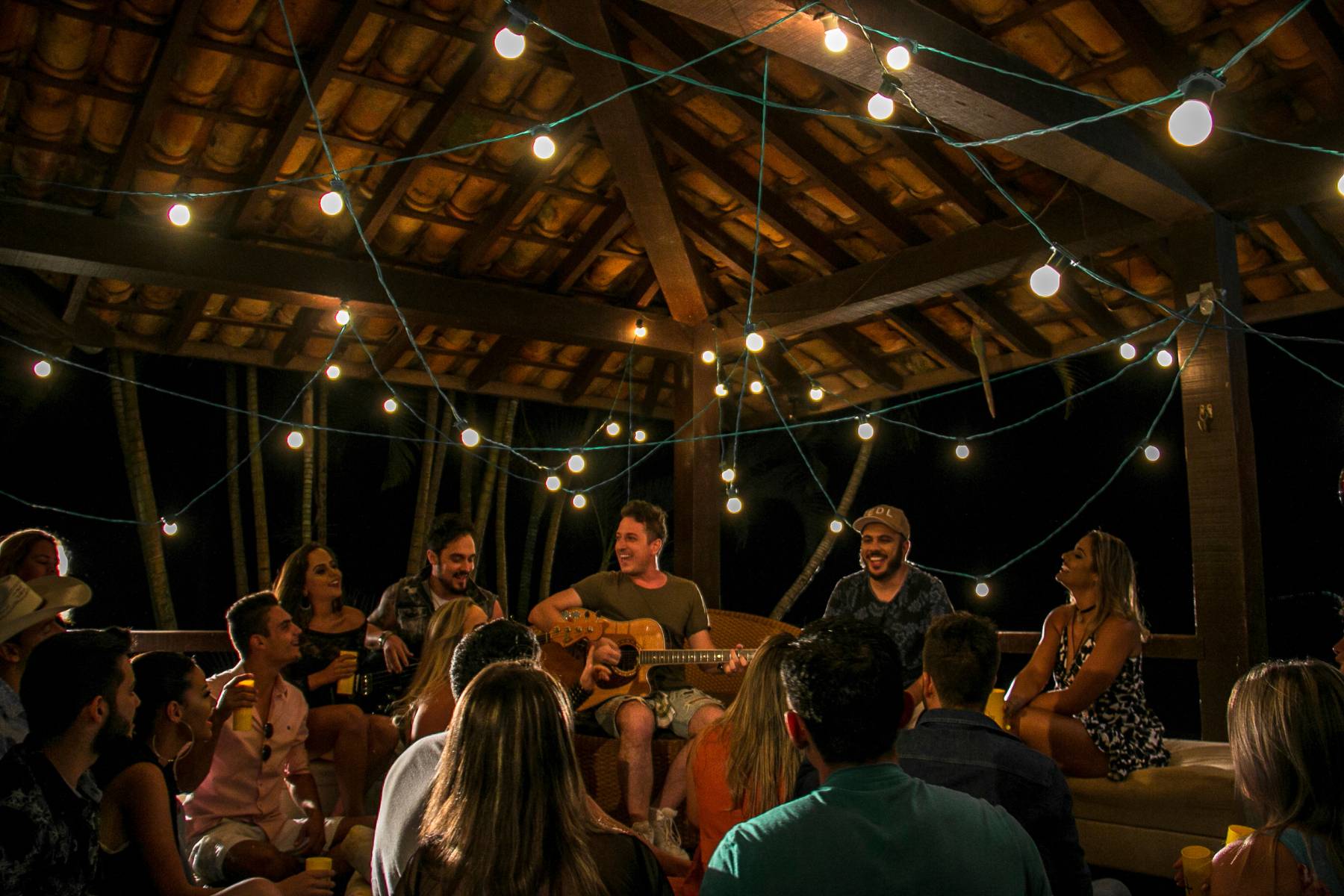 Live music has a great way of connecting with your guests.
If you choose to work with a live entertainer, whether it be an acoustic band, a piano and singer duo, or even a full band, they can create this vibe where it is more than just entertaining your guests and keeping them engaged.
Amazing live performers like Brent Miller (we have worked with him a lot!) can read your crowd fast and even ask them to participate (sing and/or dance!) with them as they play music.
Working with a tight budget? Not to worry. You can hire live music for 1-2 hours only, since most of them charge by the hour, and then have the rest of the music played through a DJ or even plug in your own playlist.
Play funny videos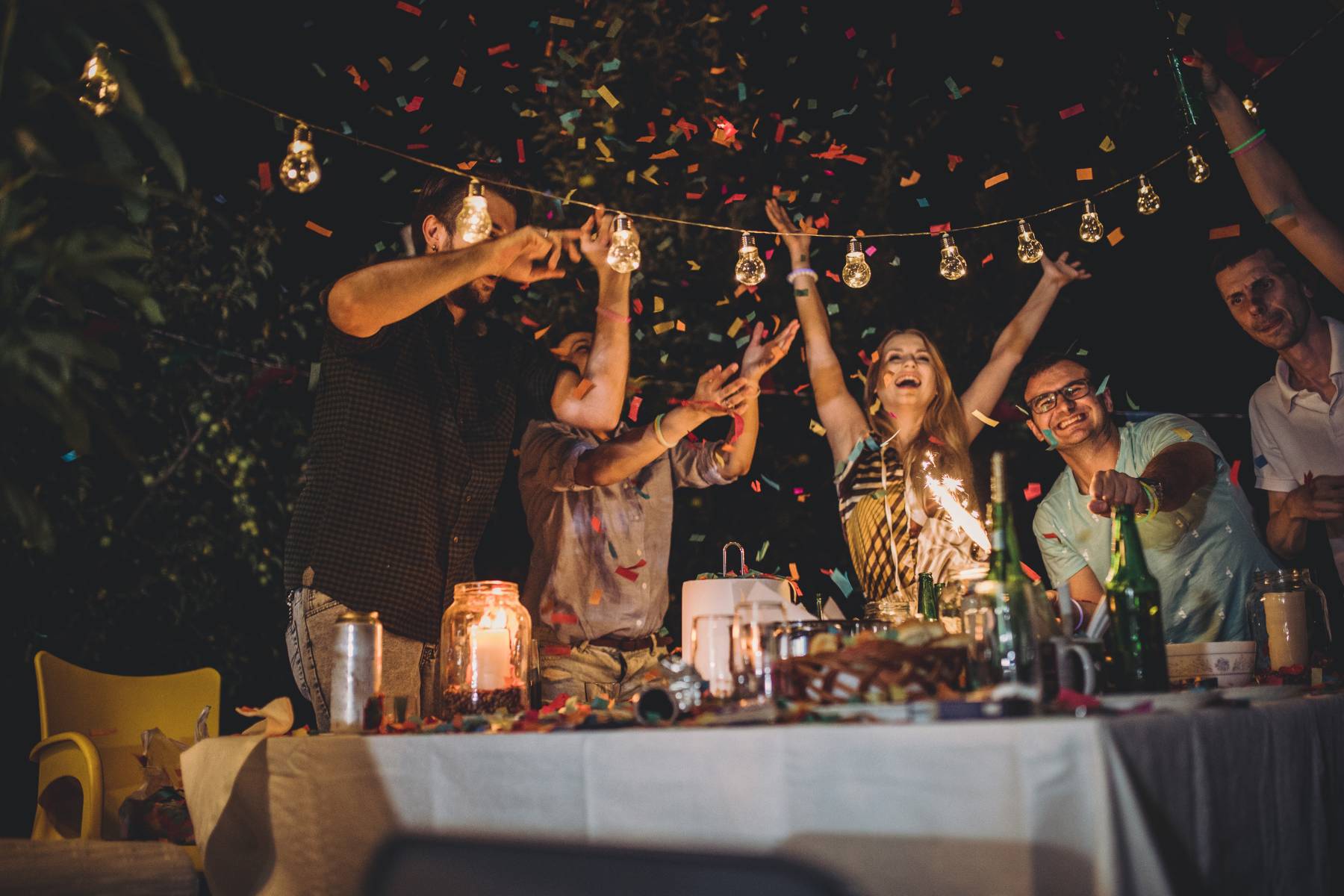 Why not play memorable videos that you have shared with your closest families and friends? As you are playing your videos, you can also say a few more personal words of gratitude (a toast or a short speech) to them!
Plan A Trivia Game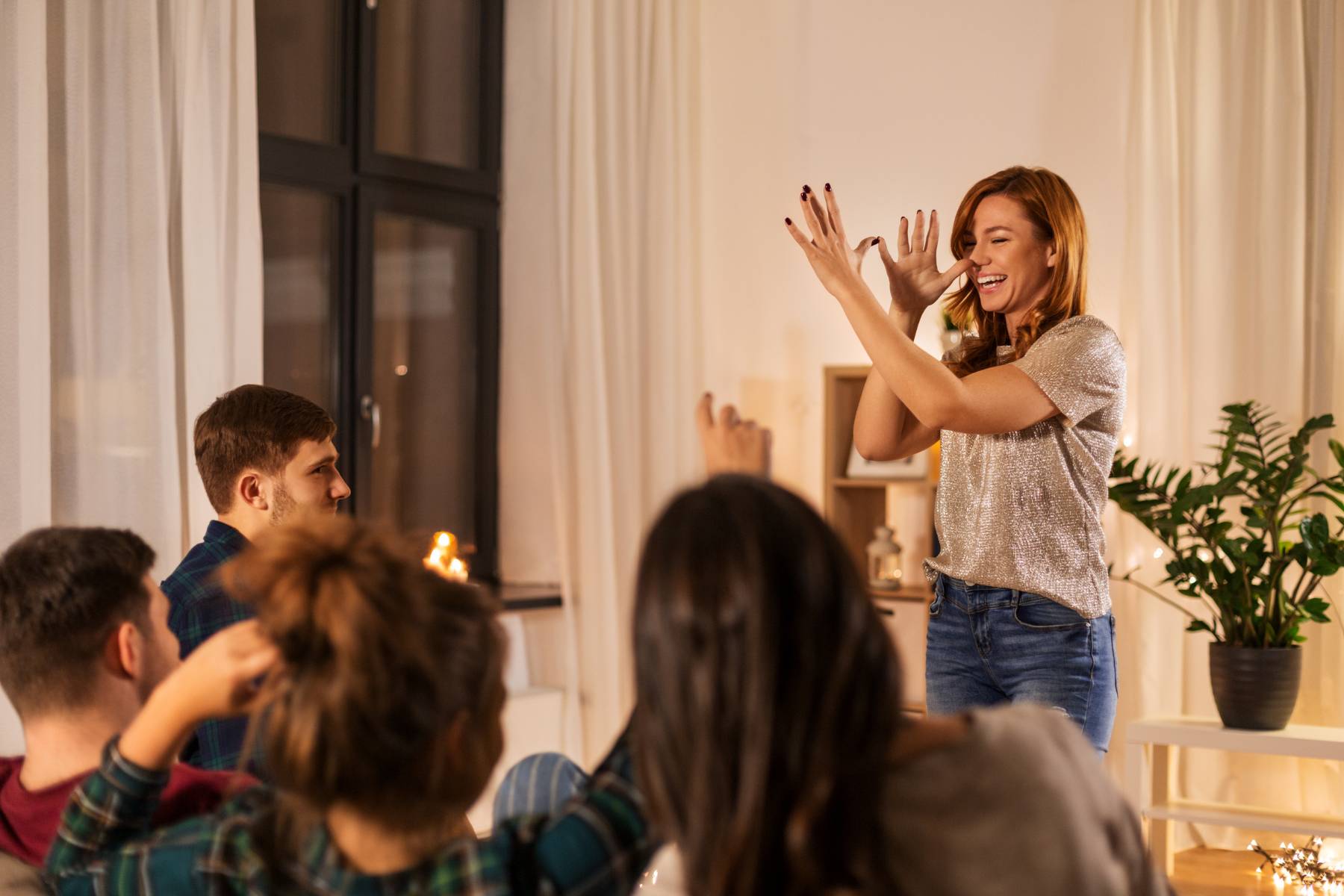 A trivia game is the best way to begin the fun for your rehearsal dinner. You and your partner can plan 10-15 trivia questions about yourselves and ask the guests to guess the correct answers.
The questions might range from 'where were you born' to 'how you both met and fell in love.'
Make teams of your guests, so they interact while playing.
Make sure to mix the guests of the bride's and groom's sides while you team them.
At the end of the game, you can give a prize to the winning team as a token of appreciation.
PRO TIP: You don't have to spend so much on the prizes for your games; you can purchase mini bottles of wine that you and your partner can distribute to the group that won!

Book a restaurant that has in-house activities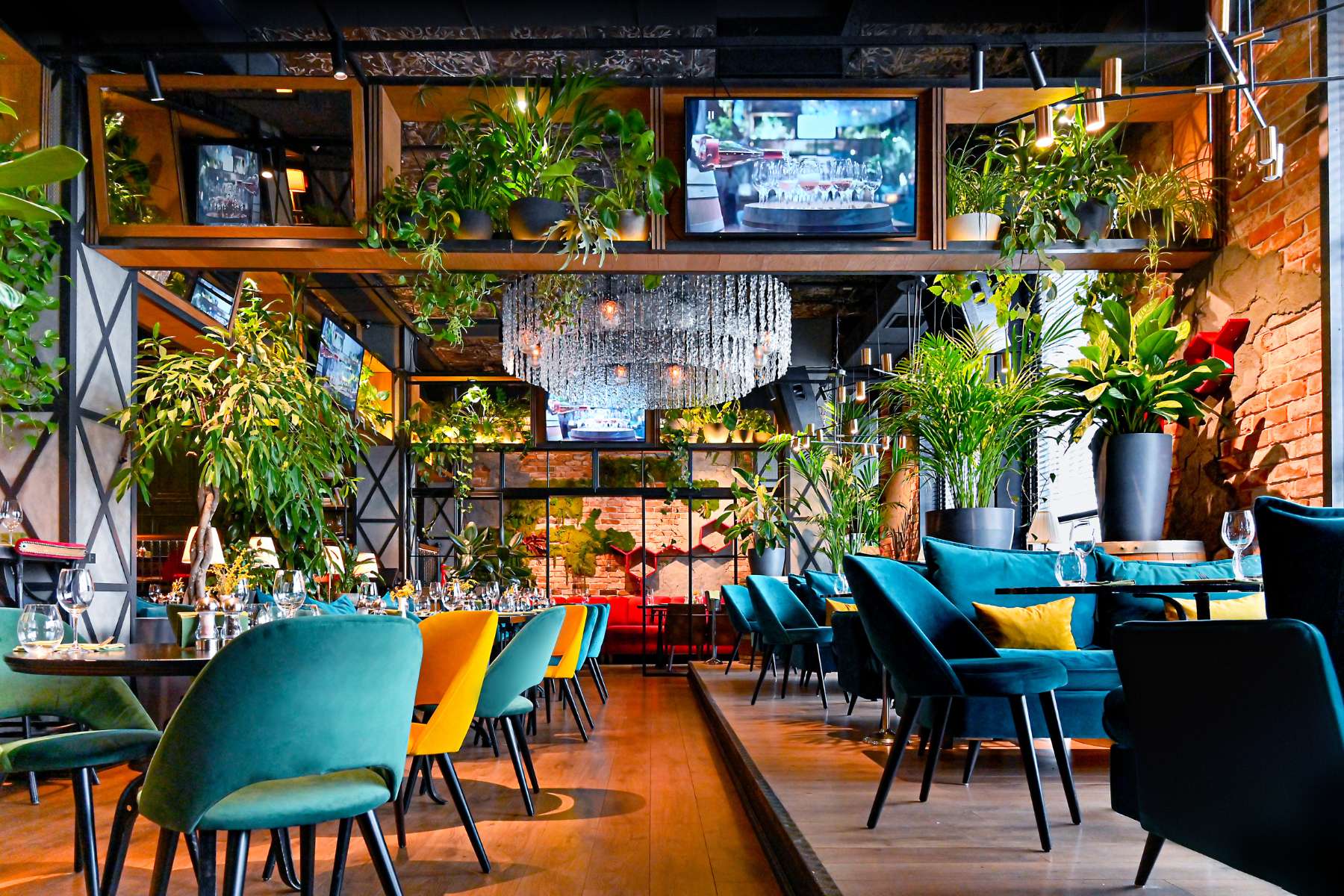 Start with a great restaurant or venue that already has in-house entertainment and activities. Restaurants are great venue ideas for your rehearsal dinner!
Some restaurants might have a pool table, arcade games, and even ping-pong tables that your guests might enjoy! Also, some of them might have in-house entertainers like singers and live bands!
PRO TIP: With all these activities happening, ensure that you have a timeline and a program set out for the night to ensure that your guests don't miss anything special like speeches, toasts, and other presentations.
Having signs printed and placed all over the place will help them track time; also, having an emcee or someone announces the next activity will help with the flow of the night.
Stations / DIY Bar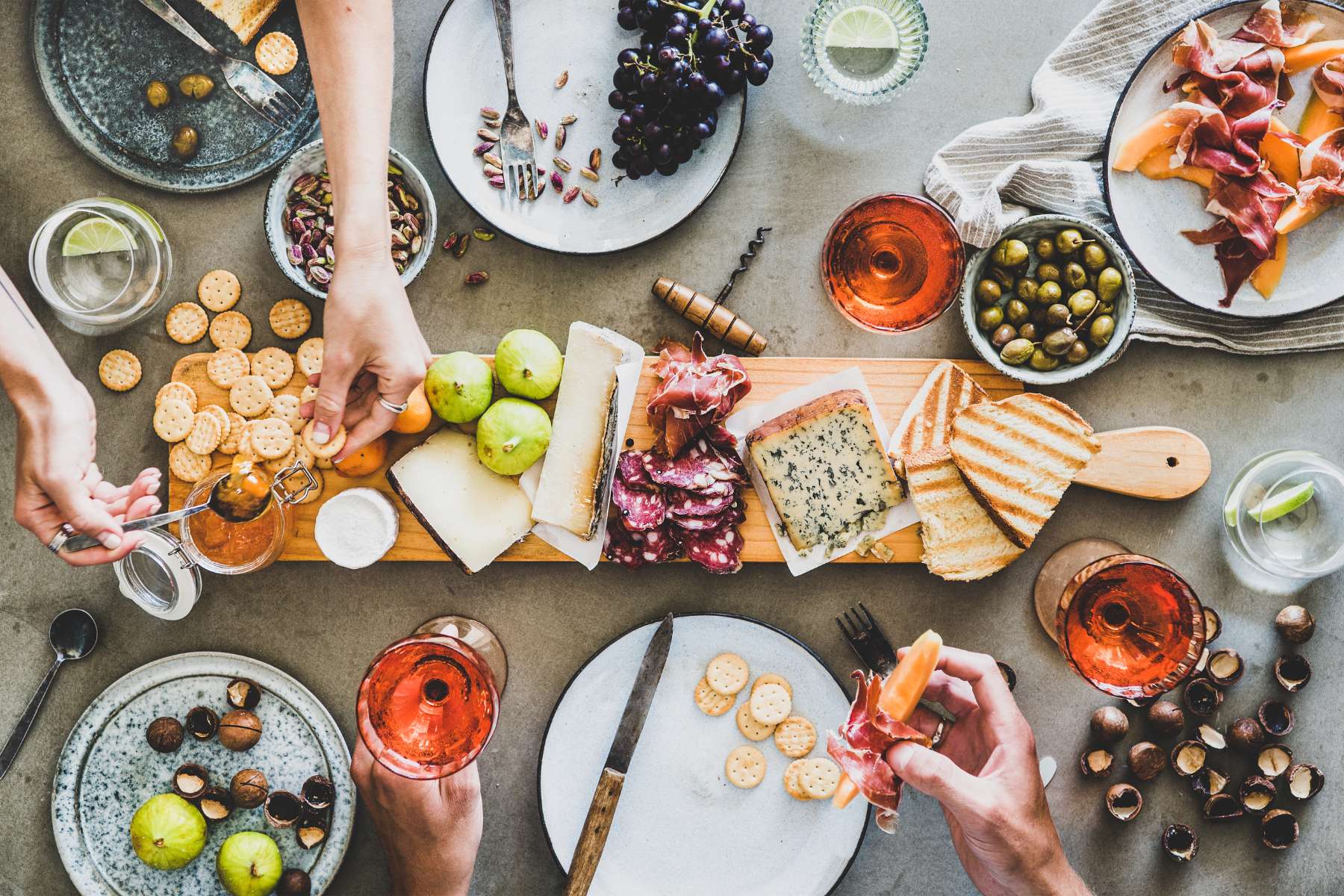 Depending on your venue (studios, party, and function rooms), why not set up stations and a DIY bar? Like a sangria bar, a DIY sandwich station, or something that your guests can have fun with!
PRO TIP: Serve something that will remind them of childhood or specific times in all of your lives, i.e., things you ate as kids, things you ate in university, movie night staples, etc.
PRO TIP #2: If you are using a more private venue, check available food trucks or catering companies that can help you offer the same 'feel' of a food truck to your guests!
Grazing Tables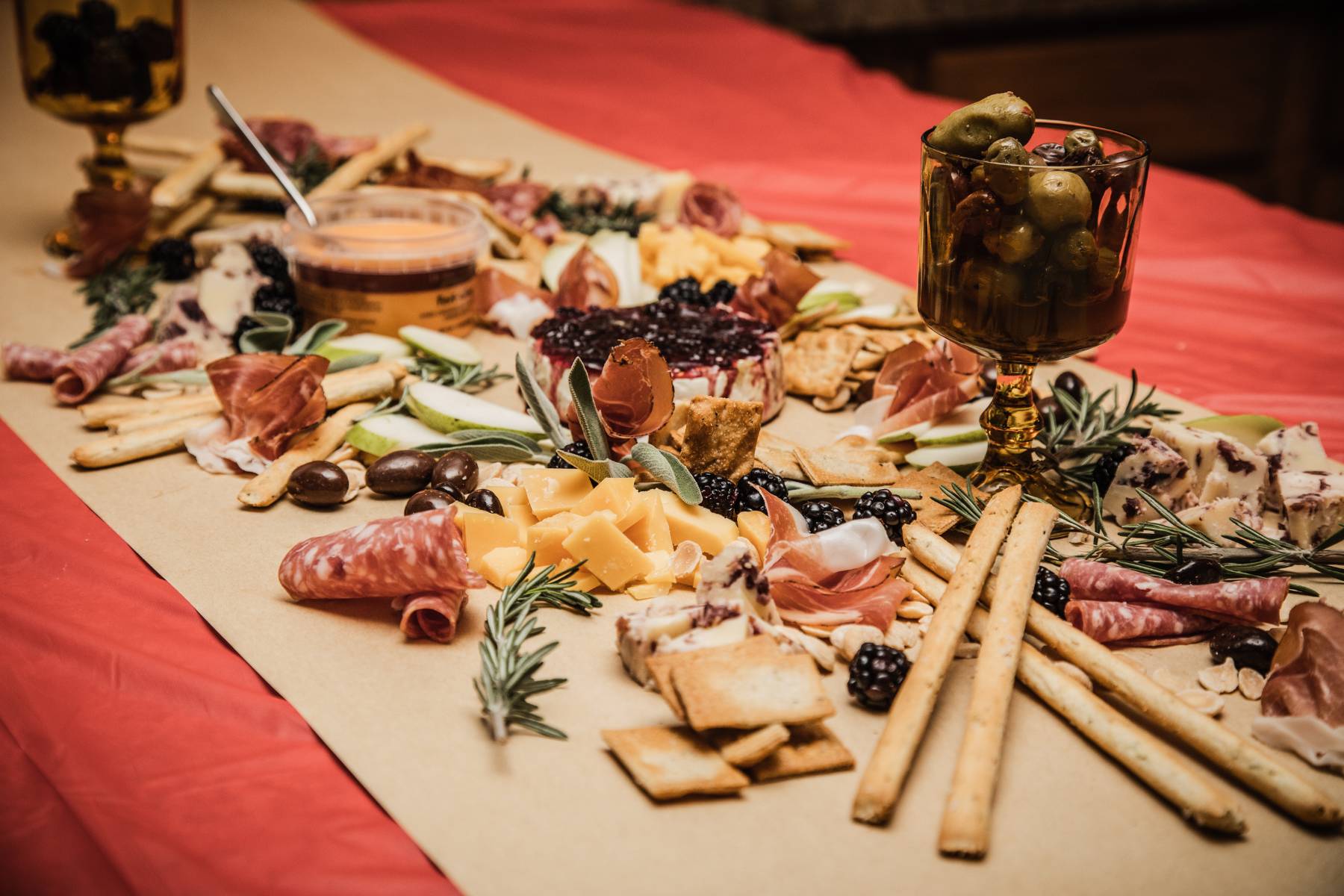 Your guests will have a great time enjoying a grazing table. One of our favorites is from a Toronto local, Olive & Fig. Especially during these times; you can also opt for their individual grazing trays and boxes. Basically, the same food but in individual trays to avoid close contact.
Polaroid / Instax Area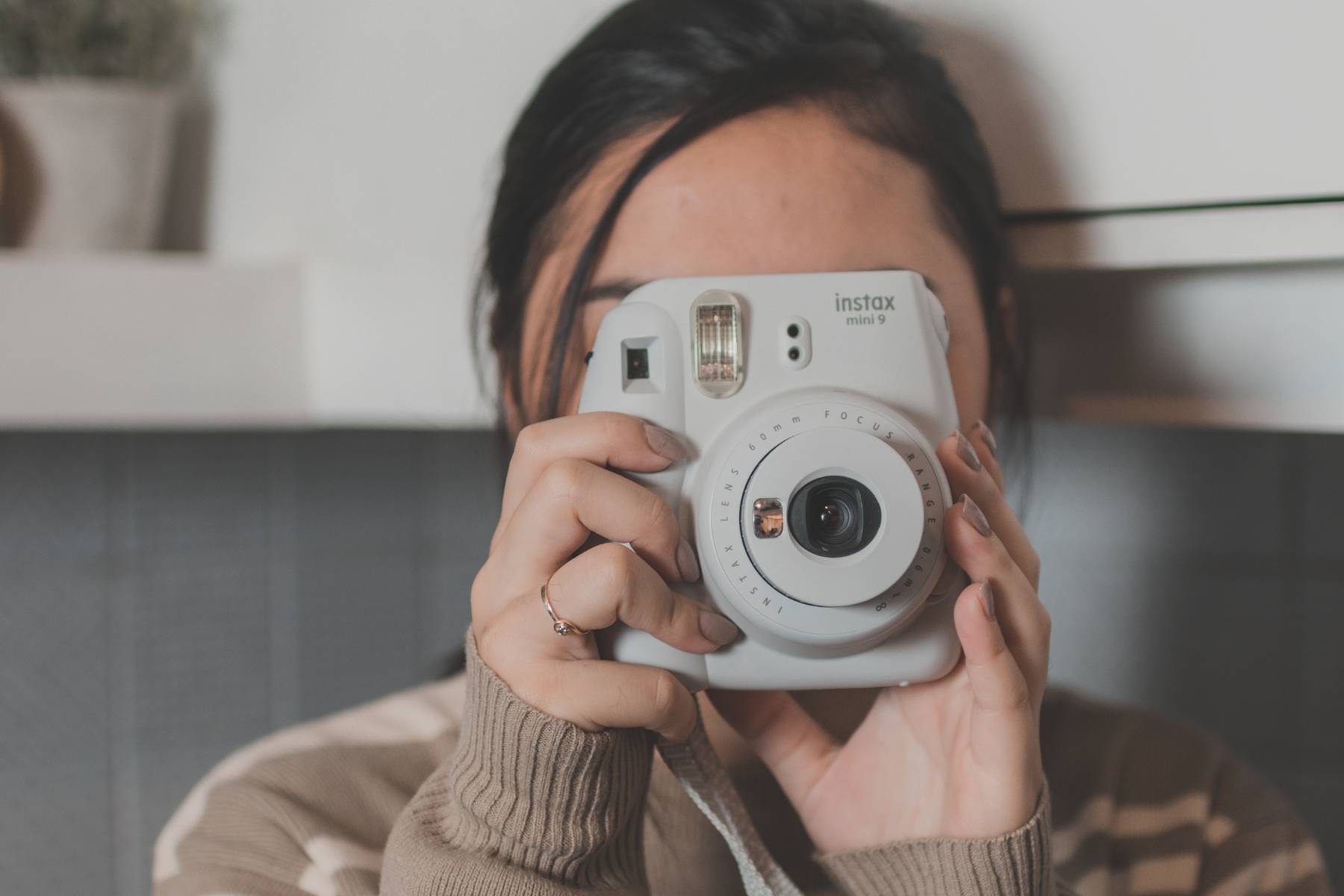 You, your partner, and your guests can use Instax to enjoy themselves and use it as a keepsake for your guest book! How about this idea as a double duty fun!
A DIY photobooth is also a great idea!
〰️ Through heartwarming games and entertaining performances, you've created bridges for deeper connections with your loved ones, creating memories that will be cherished for years to come.
The rehearsal dinner has not only served as a delightful prelude to the main event but also as a testament to the power of togetherness and the importance of celebrating every step of your journey with those who hold a special place in your hearts.
From heartfelt toasts to lively entertainment, the rehearsal dinner has set the stage for a beautiful wedding celebration, where your love story unfolds in the company of those who matter most.
There you are! Rehearsal Dinner Activities and Entertainment!