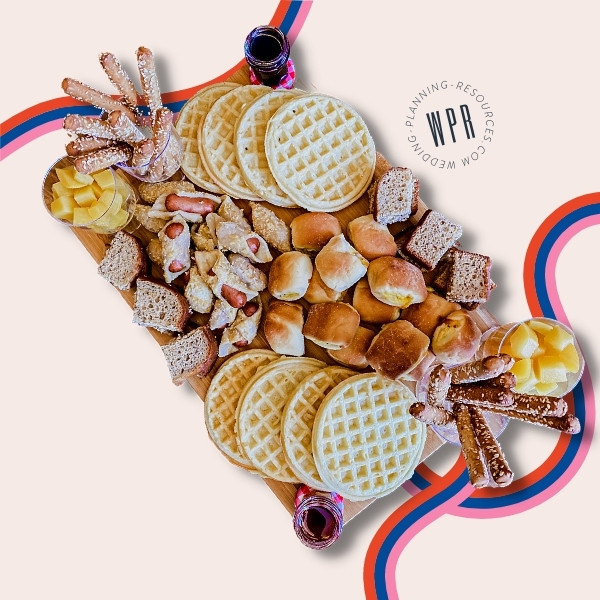 DIY Breakfast Board + Bridal Party Brunch Platter. We're sharing this easy and super quick one-pan, one-hour, breakfast board!
Perhaps you are planning your next bridal party get-together? Maybe brunch after having an eventful bachelorette night? Or really this is just for any celebration! Super easy and affordable! And yes, you read it right earlier, this will be ready in ONE HOUR. Honestly, probably less than that!
Add a sangria bar or a champagne bar, and you just elevated seemingly "ordinary" food choices like pancakes, banana bread, waffles, corn dogs, casserole bites, breadsticks, and fruit cups into a beautiful (Instagram-worthy!) DIY breakfast board!
You can make it more on the savory side, or you can also make it more on the sweet side if you prefer! Adding some decor, like colored fruits, and garnishes like powdered sugar can add some "life" to the board!
Also, you can use this for any event that requires entertainment. This DIY breakfast board will save you time and money!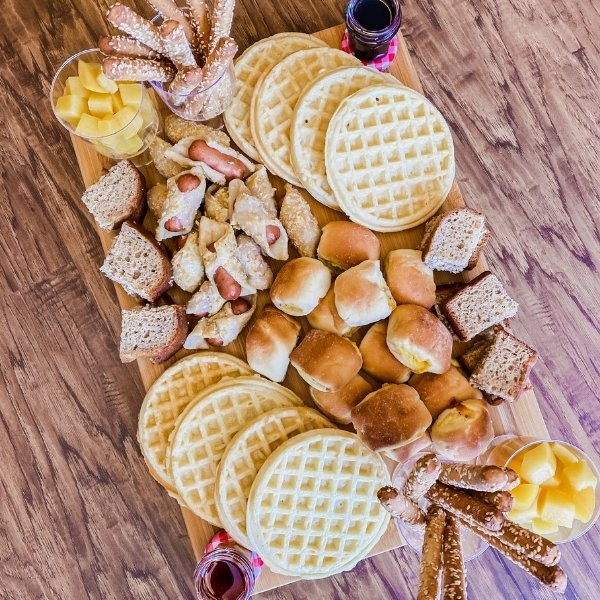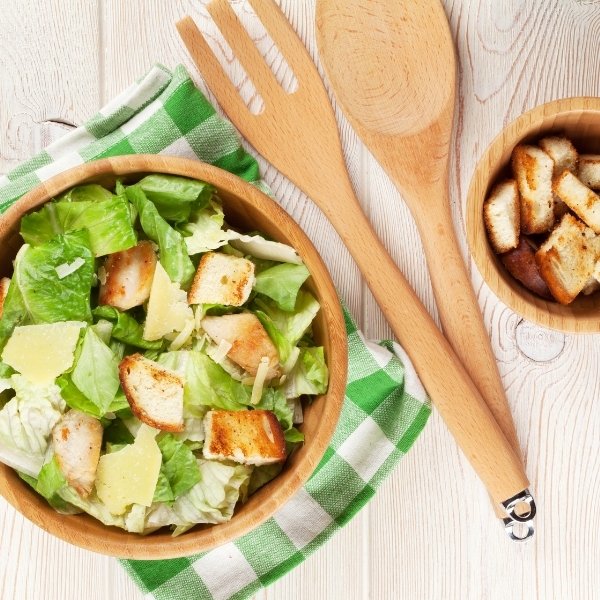 This site contains affiliate links. For more info, please see our full disclosure.

TIPS:
Pick frozen items that are already FULLY COOKED. This way you can either thaw them or put them in the oven. Whichever way you choose, you won't worry about them being raw!
Add some pop of color to your tray using fruits! Add some fresh strawberries or blueberries. Just don't cut them so the juice won't bleed onto the board. Or, you can also put them in a separate cup.
You can also add a bowl of salad greens on the side with dressing choices to add that healthy "bit" to your board!
We've broken it down for you in the video below to show you how to put together the easiest DIY Breakfast Board / Brunch Platter you'll ever make!

Easy right? Here are (similar) products that we used for this DIY Breakfast Board: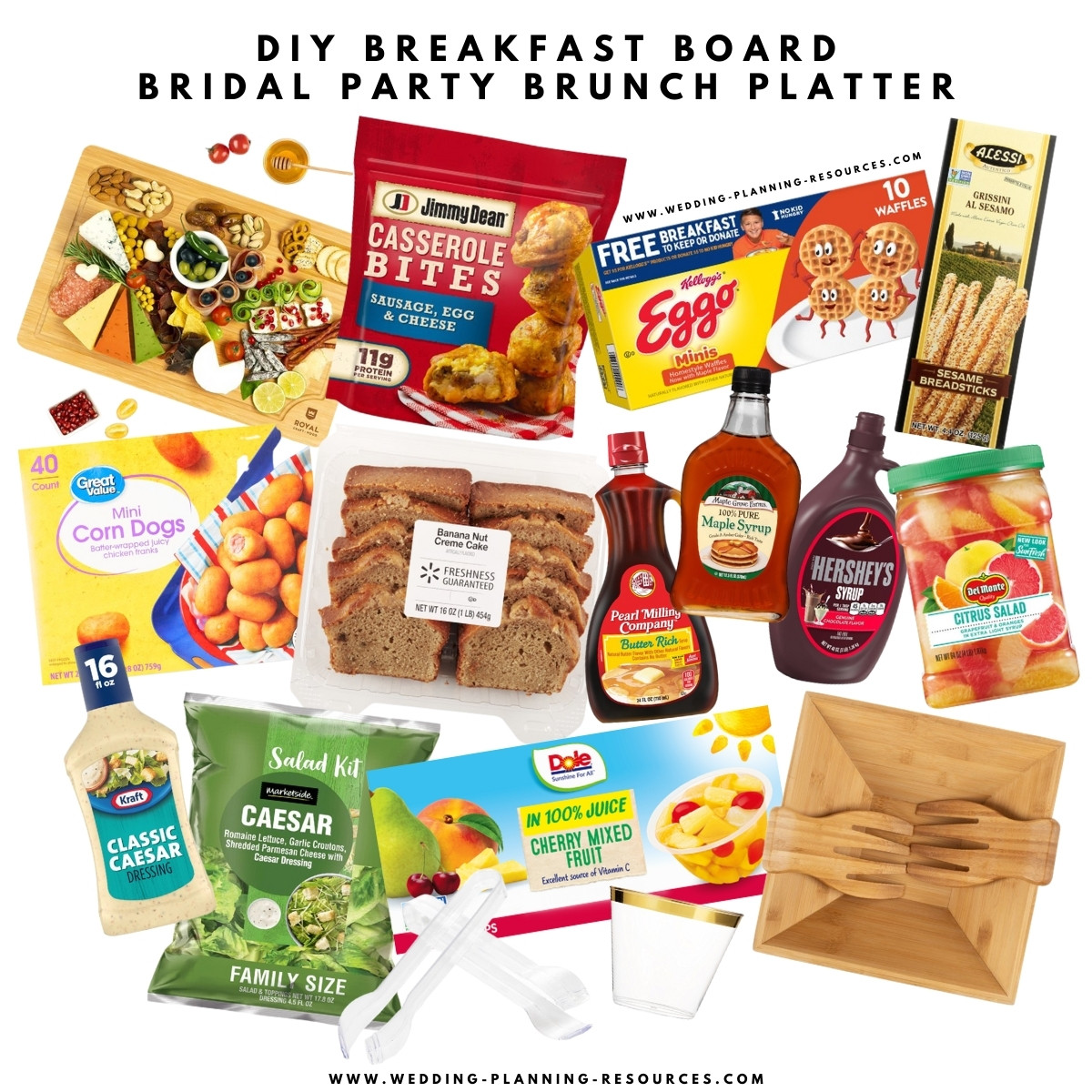 PRODUCT LINKS:
There you are lovelies! The easiest and most affordable DIY Breakfast Board + Bridal Party Brunch Platter!
Let us know what you'd like us to create for you next! xo