ABOUT US
WE CARE.
Peppermint and Co. Ltd. is a boutique-style event planning and design group based in Toronto, specializing in a sophisticated, creative and modern approach when it comes to events; elevating seemingly ordinary ideas to an extraordinary experience.
Committed to providing a highly personalized experience and a greater awareness of details, our team truly cares about you and your event. WE ARE HERE FOR YOU.
We create a plan for you to overcome your worries, reach your goals, execute your vision, check off items on your to-do list and help you in handling the details by working on important steps that will be a great deal of help towards the success of your event.
Featured in notable event blogs and magazines across Canada, as well as in the United States, Peppermint and Co. Ltd. have collaborated with clients to produce events of all sizes.
Elevating events. Enriching Experiences.
ABOUT MARIA CHI
MEET THE FOUNDER
Peppermint & Co. Ltd. was established in 2013 by Maria Chi, which she has now grown into a team of outstanding and seasoned event consultants, planners and designers.
Previously working in hospitality, marketing, sales, events, customer service and engineering, Maria had in-depth experience in finding ways to ensure that departments work together seamlessly, as well as managing and nurturing relationships with clients and partners.
Those years of working in diverse industries have allowed her to establish a profound attention to detail, strong work ethic, commitment to professionalism, empathy and calm demeanor. Her love of music, dance, arts, fashion and modern aesthetics, are some of the tools she uses to creatively design and plan custom experiences and events.
Maria holds a degree in Electrical Engineering and a diploma in Business Administration. To establish her expertise when she ventured into the events industry, she also received training from The Wedding Planners Institute of Canada, Preston Bailey Design Programs and Canadian Institute of Floral Design. She lives in Toronto with her husband and two kids.
Serving Toronto & Area.
We have worked at gorgeous venue like
Graydon Hall Manor, Rosewater, The Fairmont Royal York, The King Edward, The Doctor's House, Arcadian Court, Estates of Sunnybrook, The Great Hall, The Carlu, Whistle Bear Golf Club, Casa Loma, Palais Royale, The Ritz Carlton, The Guild Inn Estate, Malaparte, The Manor, Copper Creek Golf Club, Holt Renfrew, Shangri-La Hotel Toronto and Fermenting Cellar, to name a few.
FEATURED EVENTS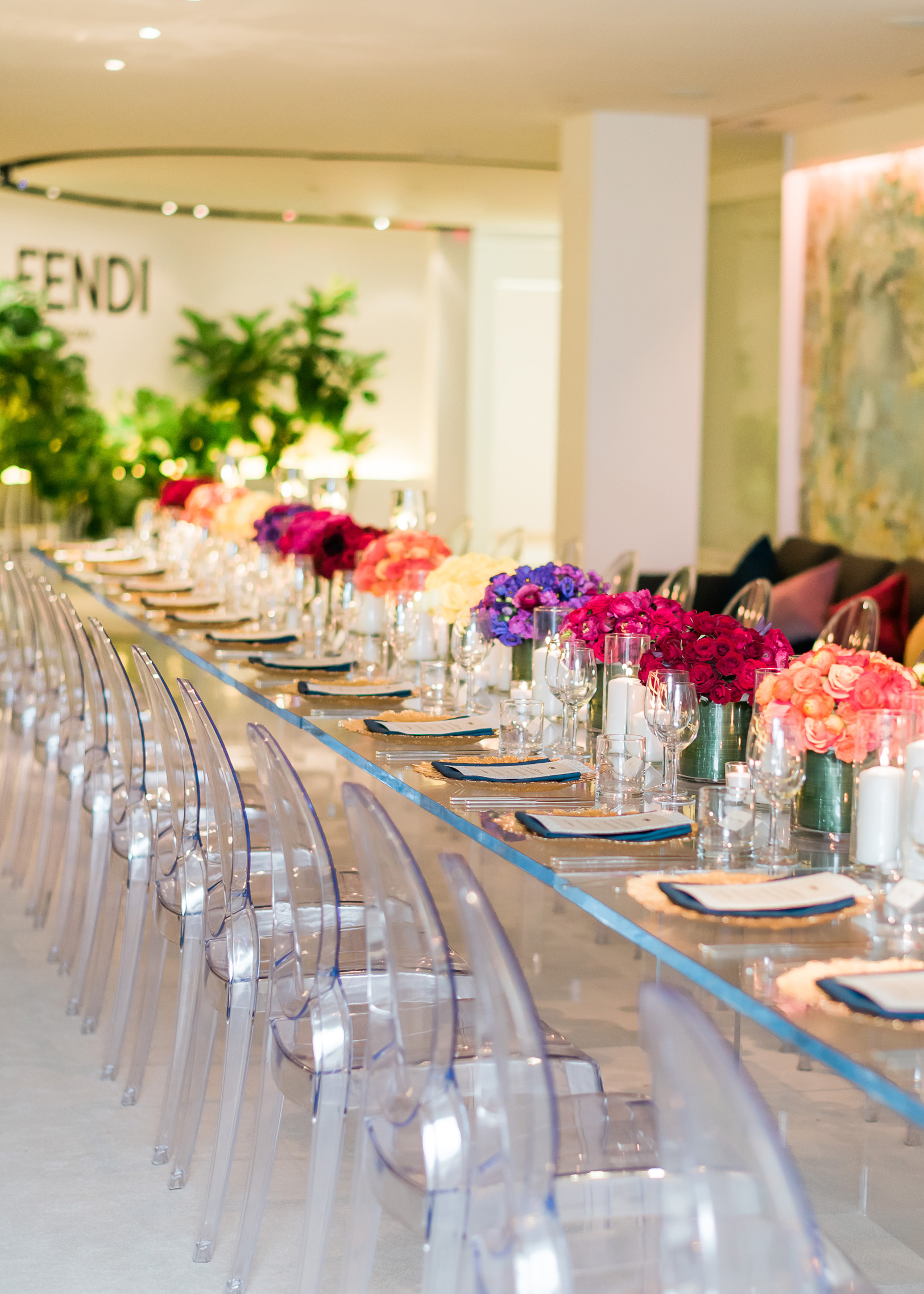 CLIENT EXPERIENCE
"The Peppermint team were EXCEPTIONAL coordinators and their artistry in floral and event design is in a league of its own. They exceeded all of our expectations. Their kindness and ATTENTION TO DETAIL was really appreciated."
Teale M. from The Power of Women Events held at the Copper Creek Golf Club
"I don't know how to thank you for all the flowers and decor. You have been so kind and just plain awesome. YOU ARE THE BEST! By the way, my sweetheart table looked BREATHTAKING!"
Parastoo & Peter's Wedding at The Ritz Carlton Toronto
"Maria and the team are AWESOME. They are very friendly and really pay attention to your needs. They are willing to work with you but very professional. They are good in making sure everything is on point. I really appreciate Maria's DIRECT AND STRAIGHT FORWARD ATTITUDE."
R and R's Wedding at Casa Loma
"We really were grateful for your help at the event and your DILIGENCE to get what needed to be done done! We would LOVE TO WORK WITH YOU again! I would recommend Peppermint for future events!"
Summer V. from TC Media Team for an Elle Canada Event held at the Fermenting Cellar (Distillery District)
"Maria was amazing to deal with – RESPONSIVE, helpful with suggestions and the flowers and décor for our wedding were FABULOUS. I was thrilled with the service and results."
Kelly & Nigel's Wedding at the Fairmont Royal York Toronto
"Thank you so much for everything! Everyone had a wonderful time and were RAVING ABOUT THE DESIGN. It was so lovely meeting you and I hope we can work together soon!"
Maria M. from Fendi New York Events Team held at Holt Renfrew Bloor
"Thank you! The floral design were ABSOLUTELY INCREDIBLE at our Annual Conference & Gala and all the guests loved it. We had several guests ask about the design and we let them know that it was from Peppermint! It was truly a PLEASURE WORKING with you to make this happen!"
Michelle S. from Ted Rogers Management Conference Team held at Arcadian Court
PRESS
CONTACT
Let's explore how we can serve you and assist you in ensuring your event is a success.
Schedule a complimentary discovery call here: calendly.com/peppermint-and-co
Leave us a message here.
647.725.7929 | 21 Kodiak Crescent Suite 200 Toronto | By appointment only