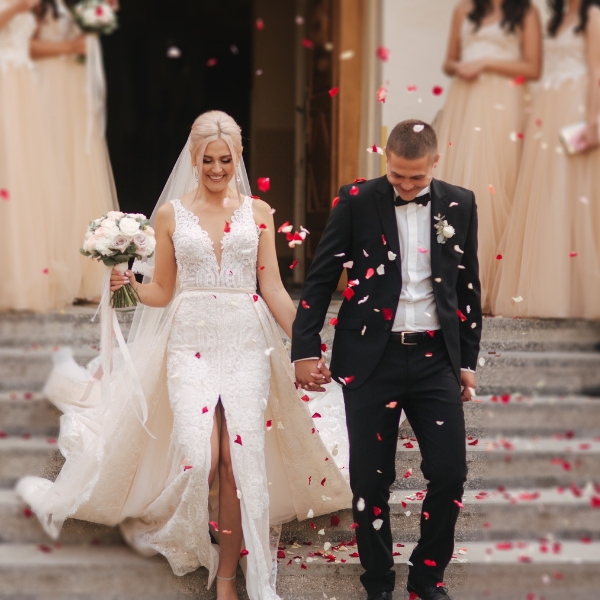 How Can I Personalize My Wedding Ceremony? Crafting unforgettable moments. Your love, your way. Creating lasting memories at your wedding ceremony. Tradition meets personality. Designing ceremony love. Say "I do" your way!
Your wedding day is a beautiful celebration of love, a moment when your hearts unite, and your journey as a couple takes a significant step forward.
While traditional ceremonies hold their own charm, why not create something that's uniquely yours, a reflection of your love story, personalities, and shared experiences?
Your love story is one-of-a-kind, and personalizing your ceremony allows you to share the journey that brought you together. It's a chance to highlight the moments, memories, and experiences that define your relationship.
A personalized ceremony is inherently more meaningful. It goes beyond traditional rituals and adds depth and authenticity to the moment, both for you and your guests.
It also captivates your guests' attention and keeps them engaged. It allows them to feel like active participants in your love story, rather than passive observers.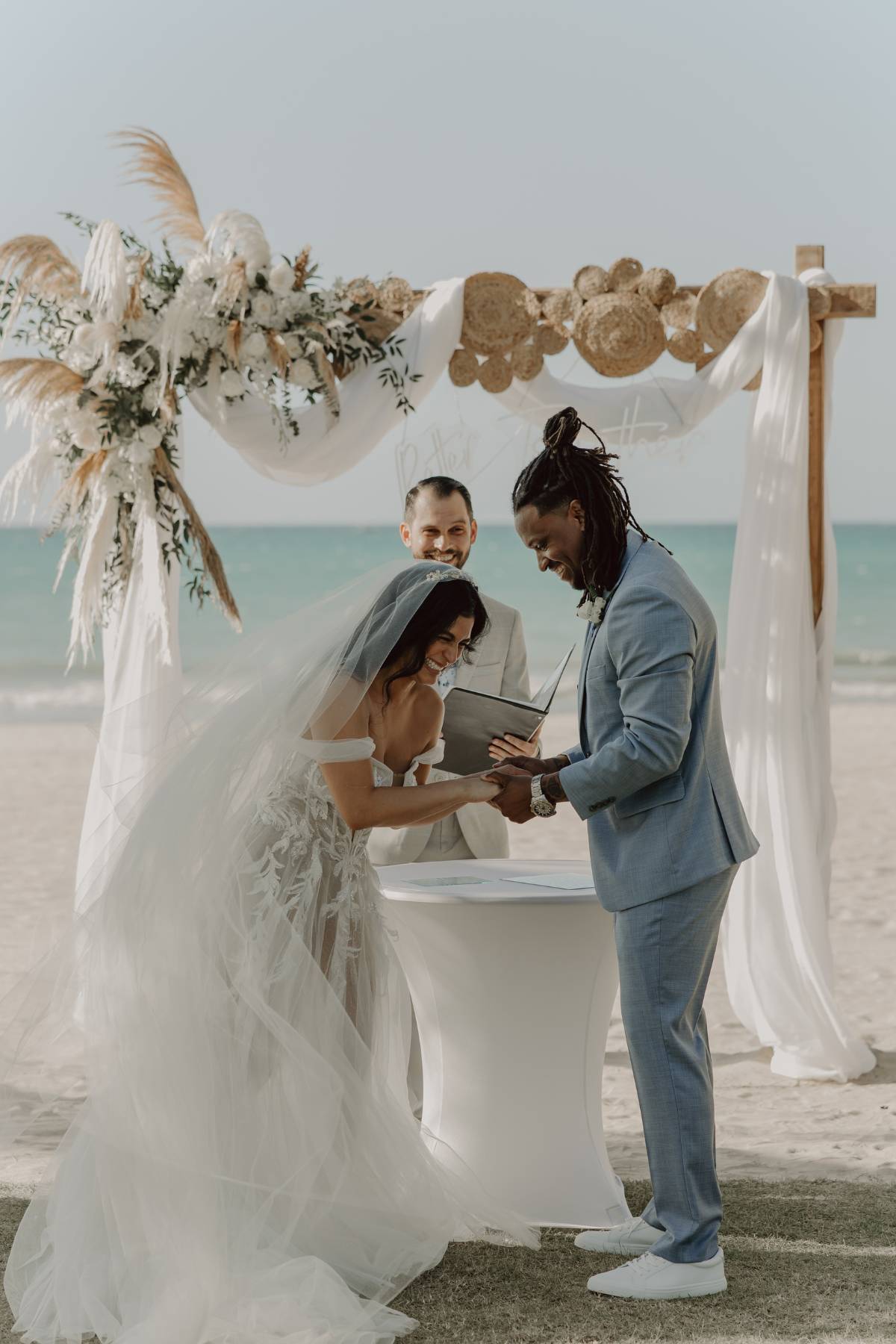 When you infuse your personalities, values, and sentiments into the ceremony, you create a deep emotional connection. This connection not only strengthens your bond but also touches the hearts of everyone present.
Personalization lets you incorporate values and beliefs that are important to you. Whether it's a spiritual belief, a commitment to sustainability, or a dedication to inclusivity, your ceremony can reflect these values.
When you try to personalize your wedding ceremony, it encourages creativity and self-expression. It allows you to think outside the box and come up with unique ideas that make your ceremony stand out.
In essence, personalizing your wedding ceremony is about making the day truly yours. It's about honoring your love story, sharing your values, and creating a moment that's filled with emotion and authenticity.
In this guide, we will explore a world of possibilities, from writing heartfelt vows to incorporating meaningful rituals, to make your wedding ceremony a one-of-a-kind experience.
How Can I Personalize My Wedding Ceremony?
Customized Vows
One of the most powerful ways to personalize your ceremony is by writing your own vows. Share your promises, memories, and dreams with your partner, creating a moment that's authentically yours.
It can be a tear-jerker, a comedic stint, or a mix of both! It's a great way to showcase your love story and personality!
RELATED: HOW TO WRITE WEDDING VOWS
Meaningful Readings
Choose readings or poems that resonate with your relationship. They can be from your favorite books, songs, or even written by a close friend or family member.
Some institutions might not be able to provide you with those options, but you can still work around the list of readings that you can choose from.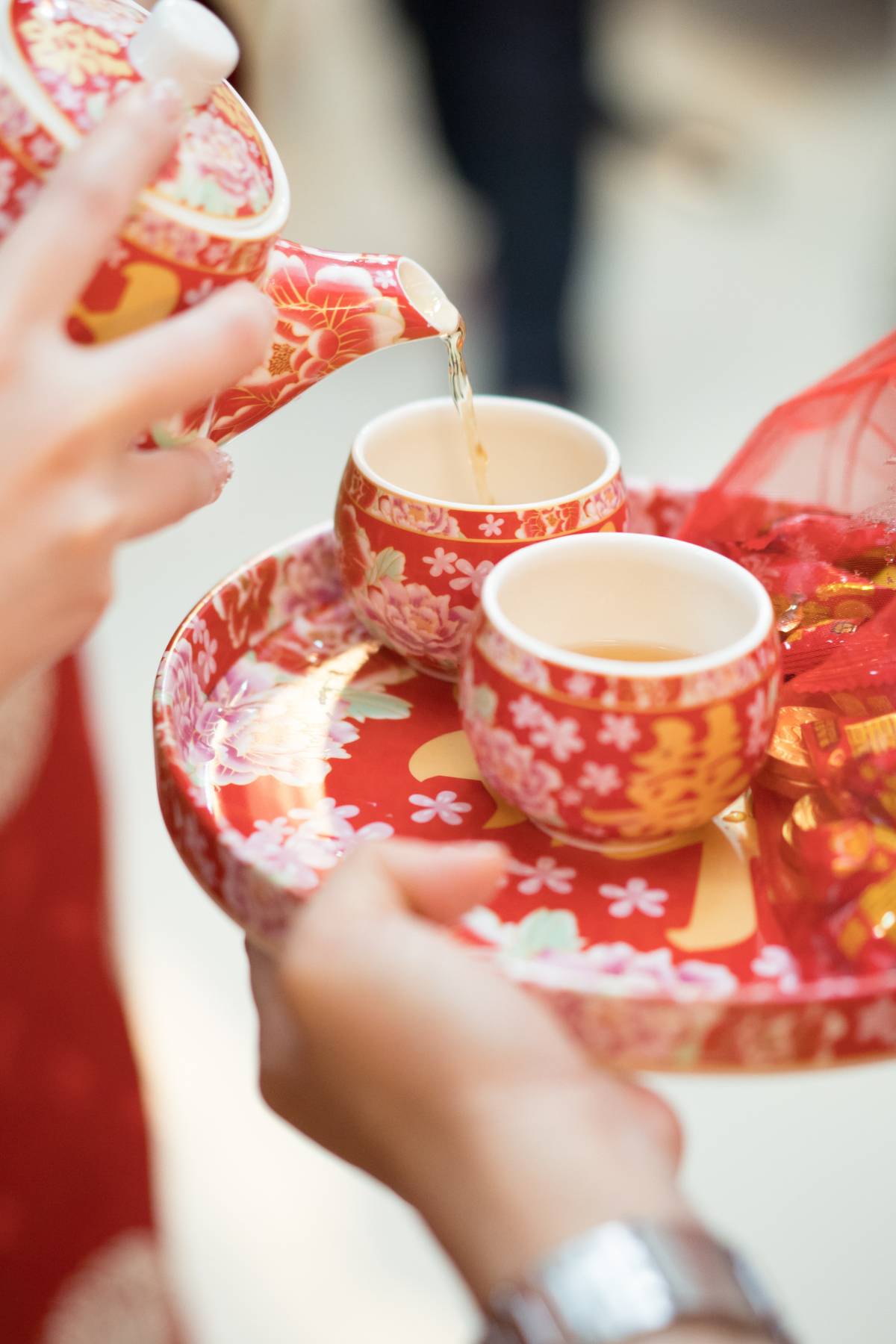 Personalized Music
Select songs that hold special meaning for both of you. Consider live music, like a string quartet or a soloist, to create an intimate atmosphere.
RELATED: BRIDAL PROCESSIONAL SONGS: CLASSIC AND R&B
Unity Ceremonies (important insight to answer your question: "How Can I Personalize My Wedding Ceremony?")
Incorporate unique unity ceremonies, such as a sand or candle ceremony, that symbolize your union. These rituals can be deeply meaningful and visually captivating.
As much as there are many types of unity ceremony styles out there, you can also always create your own!
RELATED: WEDDING UNITY CEREMONY STYLES
Family Involvement
Include family members in your ceremony by having them share blessings, perform rituals, or even officiate if they are ordained.
Perhaps having your parents lead a prayer or a promise of love over you and your partner. Your siblings can also form a circle around you and your partner as the readings are read to show the union of 2 families coming together.
Cultural Touches
Embrace your cultural backgrounds by incorporating traditions, outfits, or rituals that are significant to your heritage.
RELATED: INCORPORATE CULTURAL TRADITIONS INTO YOUR WEDDING: HOW TO
Personalized Decor
Infuse your personality into the ceremony decor with personalized signage, photos, or decor elements that tell your love story.
RELATED: WEDDING ENTRANCE AISLE DECOR DUPES: TOP 5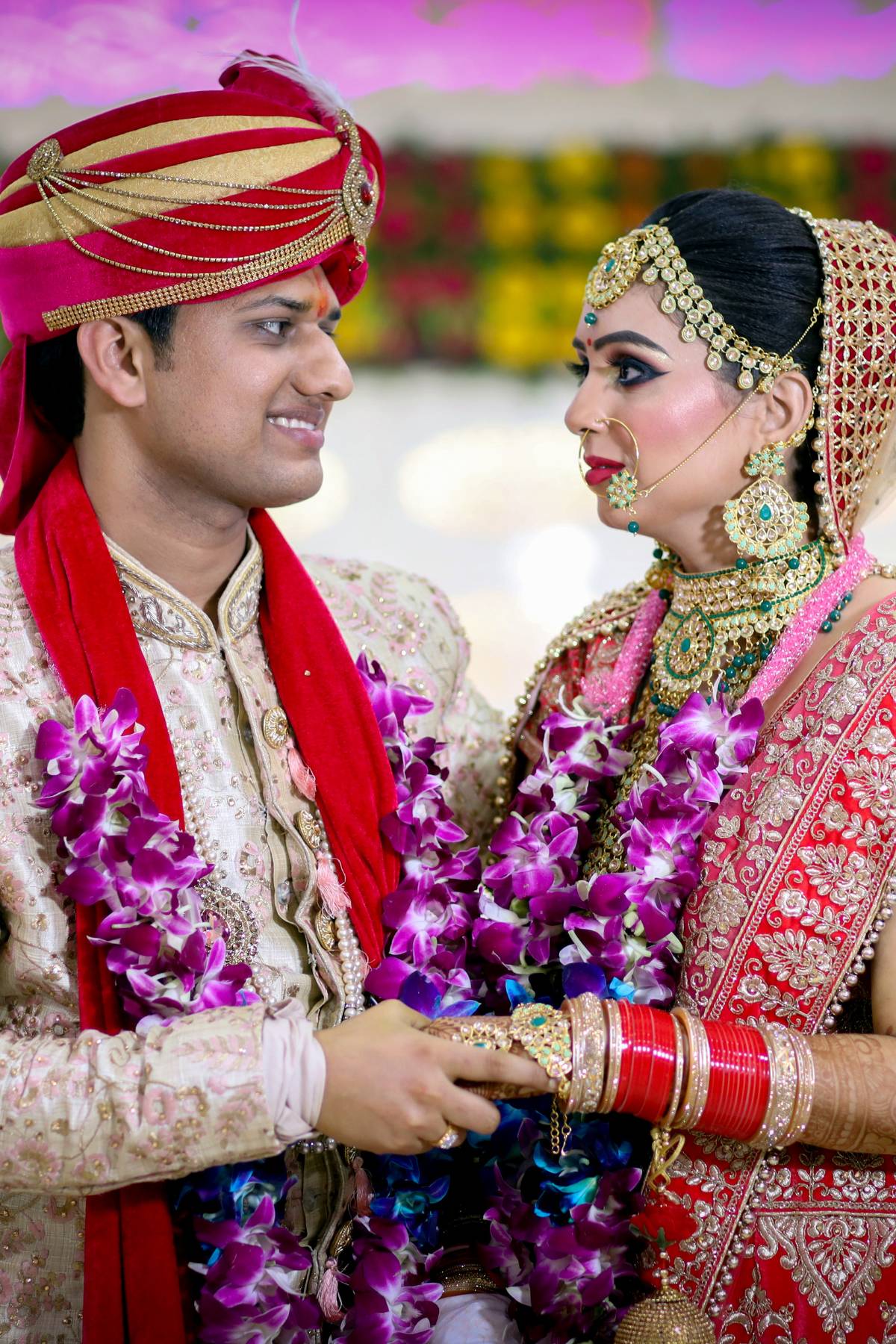 Thoughtful Seating (an important insight on your question "How Can I Personalize My Wedding Ceremony?")
Arrange seating in a way that encourages intimacy, like a circular seating plan, allowing your guests to feel more connected to the ceremony.
RELATED: WEDDING CEREMONY SEATING CONFIGURATION: TOP 10
Wedding Exit
Your exit can be a reflection of your personal style and wedding theme. Whether it's a grand sparkler send-off, a whimsical bubble exit, or a rustic petal toss, it sets the tone for the entire day.
Guests love being part of a personalized exit. It's a fun and interactive way for them to celebrate your marriage and send you off with love and best wishes.
Most importantly, a personalized wedding exit adds an element of joy and celebration to your ceremony. It's a moment filled with happiness, laughter, and well-wishes from everyone present.
RELATED: WEDDING EXIT SEND-OFF IDEAS: CREATIVE AND FUN TOP 13

Personalizing your ceremony doesn't mean forgoing tradition entirely. It's about finding a harmonious blend of both to create a ceremony that's uniquely yours. It's the balance of traditions.
If the thought of speaking or performing in front of your guests makes you nervous, consider practicing your vows or readings in advance and sharing them with your partner privately before the ceremony.
It's okay to worry and be nervous. But this article we wrote will help you manage the jitters.
Plan your personalized elements well in advance to ensure everything runs smoothly on your big day.
Understand the parameters and time constraints you are working with to ensure that these personalizations fit into the schedule or day-of timeline.
〰️ A personalized wedding ceremony is a true reflection of your love and journey together.
By customizing vows, incorporating meaningful elements, and infusing your personalities into every detail, you'll create a ceremony that not only touches your hearts but also those of your loved ones.
You know those types of ceremonies where guests will say "That is so them!" – yeah this vibe!
Embrace the beauty of personalization, and let your wedding ceremony be a beautiful testament to your love story!
There you are lovelies! Our take on your question: How Can I Personalize My Wedding Ceremony?