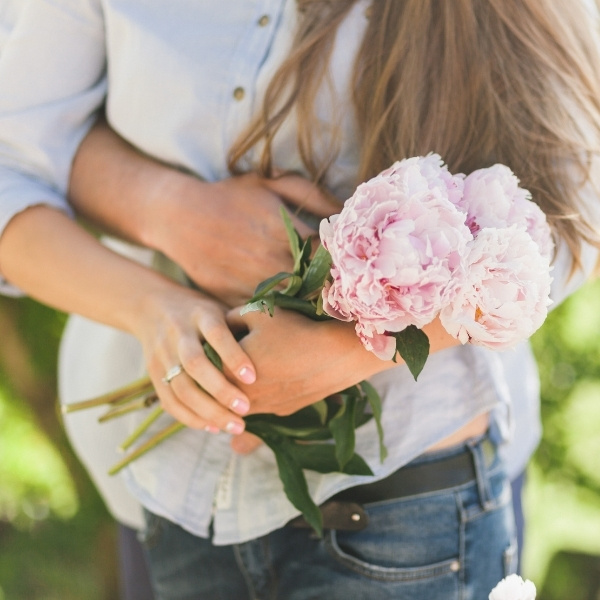 We're getting married! When to send save-the-dates and what to include. Getting married and working on your wedding stationery? Checking your calendar and planning when to send save-the-dates and what to include? In this guide, we are sharing tips on how to handle your save-the-dates!
As you embark on the wedding planning journey, there will be plenty of exciting tasks to realize your dream vision.
Of course, firstly, you will be ecstatic to announce your future marriage, and we can feel how excited you are to share it as soon as you can with your loved ones!
One of the ways that you can do this is by sending save-the-dates. You might have heard about them, and you might have not, but we are here to clear the cloud of confusion and tell you why it is a good idea, when to send them, and what to include.
Before moving on, it will be helpful to start establishing your wedding planning timeline, to-do checklists, and budget.
This site contains affiliate links. For more info, please see our full disclosure.
Let's get on the most common questions around save-the-dates!
1. Is it mandatory to send them?
Almost nothing is mandatory when it comes to tailoring your wedding day (it's your day!), but we can give you several ideas of how you can benefit by sending them:
You've chosen the date and location; why not share it with those you want to invite and announce your celebration early? You know you want to!
After sending save-the-dates, you might get early answers of who will be surely attending, plus you will give them a heads up, and they can plan. Some guests might need notice from work, look for babysitters, etc.
When more people know about it, you will feel more inspired and motivated to plan your wedding day.
PRO TIP: If you are not sending paper products and snail mail, you can set up a website and send the dates and other necessary invitations by collecting your guests' email addresses. You can also track responses and send follow-ups through your website!
Or you can use both print and electronic! Send electronic save-the-dates and mail out invitations after if you'd like!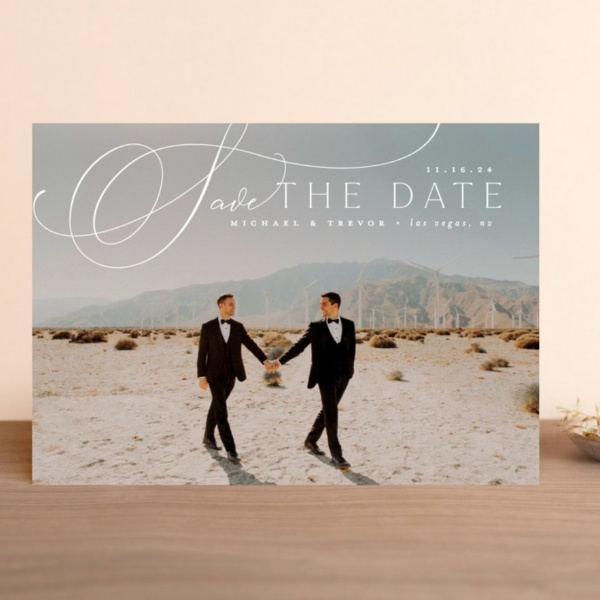 2. When should I send them?
This depends on whether your wedding is local or a destination wedding:
LOCAL WEDDING. The save-the-date etiquette requires sending them 4 to 8 months before your big day for a local ceremony.
For example, if you have guests who will need to travel to your hometown, consider that they have to plan, so 6 to 8 months would be best!
Also, if your wedding date falls on a busy weekend like a holiday, you might want to consider sending the save-the-date sooner.
Another thing that you might want to look at is the weddings happening in your same circle. If you have friends within the same circle that is also getting married in the same month, possibly the same weekend, you might want to ensure you send your save-the-date much sooner.
If your guests will be mostly local, then 4-6 months works best. A word of advice: make sure that your wedding website is up and running by then.
After you've sent them out, anyone who receives them can check your website, submit their email, and they can get updates about your wedding!
DESTINATION WEDDING. Typically, destination weddings require more planning activities for both you and your guests, so giving them a heads up by sending save-the-dates will be ideal for anywhere between 9 to 12 months.
This will give them plenty of time to consider all of their plans and make arrangements. As in the previous case, your wedding website should be prepared by then, at least with all of the essential information, including venue/location, visa/travel requirements, flight options, accommodations, and reservations.
3. What to include
When contemplating saving the date ideas, including what not, keep in mind that they should be mostly short; consider them a sweet announcement and a way to share the joy at the early stage of your planning.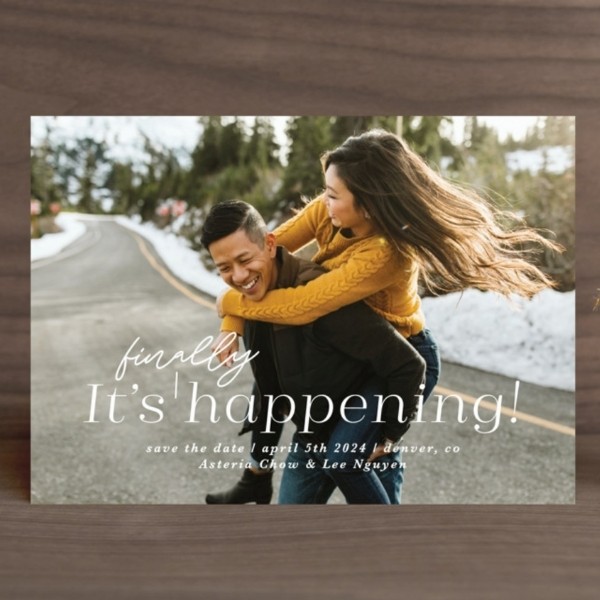 What to include: Your names, the date, the location in terms of which city (country too if it is a destination wedding), and a note to sign up and check your wedding website.
All the other essential details (as you have them) can be added to your website, where your guests can check at their convenience.
4. Who should I send it to?
Make sure that you will be sending save-the-dates only to those you intend to invite.
Engagement announcements, however, can be something you post on your social media or your status for everyone to see, but of course, it is a monumental moment in your life!
But for the save-the-dates, they are to go only to your final guest list.
Now, just between us (we won't tell, we promise!), if you have a 2 part guest list (meaning list A and list B), be careful how you send these save-the-dates to your list A because your list B will surely catch some drift about the gap as to when the A-listers received the save-the-date, versus when they received theirs, which is much later.
Our take on this is, to be honest. Have an honest conversation even before sending your save-the-dates. As soon as you get engaged, you can give people an idea of how tight your guest list can be.
You can also ask questions about their summer (or whichever season you plan on getting married) plans and gauge from there.
You will also most likely know who are the guaranteed guests. Why not consider having a G-List (guaranteed list) and A-list instead of A and B.
Your G-list includes parents, immediate families, bridal parties, closest friends, vendors, and basically everyone you know that will be there 100%.
It is now time to move on to your A-list (first batch and second batch). This list will have your room fillers. Not everyone on your list will show up, and you know that because some of the save-the-dates you will send are most likely just out of courtesy.
For example, your old and current bosses/managers that you really had a good relationship with, you know that they have a 20% chance of attending your wedding, but your save-the-date is a great gesture and a nod to the relationship/s you've had over the years.
Send your first batch of save-the-dates to people who will most likely not speak or at least bump into the second batch. Ensure that there is also not a big gap between sending the two batches!
It might sound a little complicated (a little?!), but you know your guests well, so you will know what to expect, and your guests also know you well, and they will most likely know what to expect from you as well!
There you are! When to send save-the-dates and what to include!