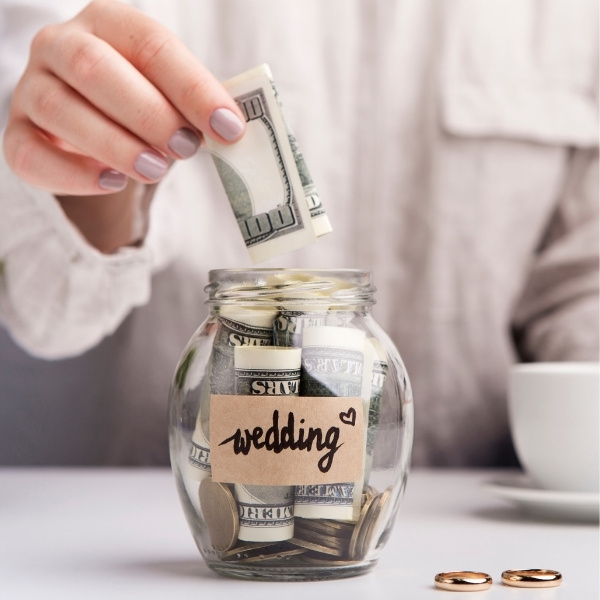 Wedding Budget Breakdown: How To Manage. The Cha-Ching Talk! Guide to Managing your Wedding Budget. Looking for smart ways to approach your wedding budget breakdown? Or maybe tips on how to save money and manage your wedding budget better? How about creating a clear outline of your wedding expenses? Looking for a wedding budget template? Maybe a wedding budget calculator? If so, then you got to the right place!
In this guide, we are sharing creative and smart ways to manage your wedding budget without stressing out!
Organizing your wedding is definitely fun and exciting! However, parts of it will require more work than the others, like managing the budget.
Imagine keeping track of who you have paid, who's due for payment, how much savings you're left with, and how long you can go without surpassing your budget; it can be a little overwhelming, right?
But we got you! We're here to share this guide that will help you manage your wedding budget.
This is not a list where we tell you where you should spend your money or how much percentage should go because we believe your wedding is solely up to your discretion (what is most important to both of you!)
We are here to provide tips on managing your budget and some tips that you might want to consider; the rest of the decision is up to you, as it should be!
Here are the tips for your Wedding Budget Breakdown: How To Manage!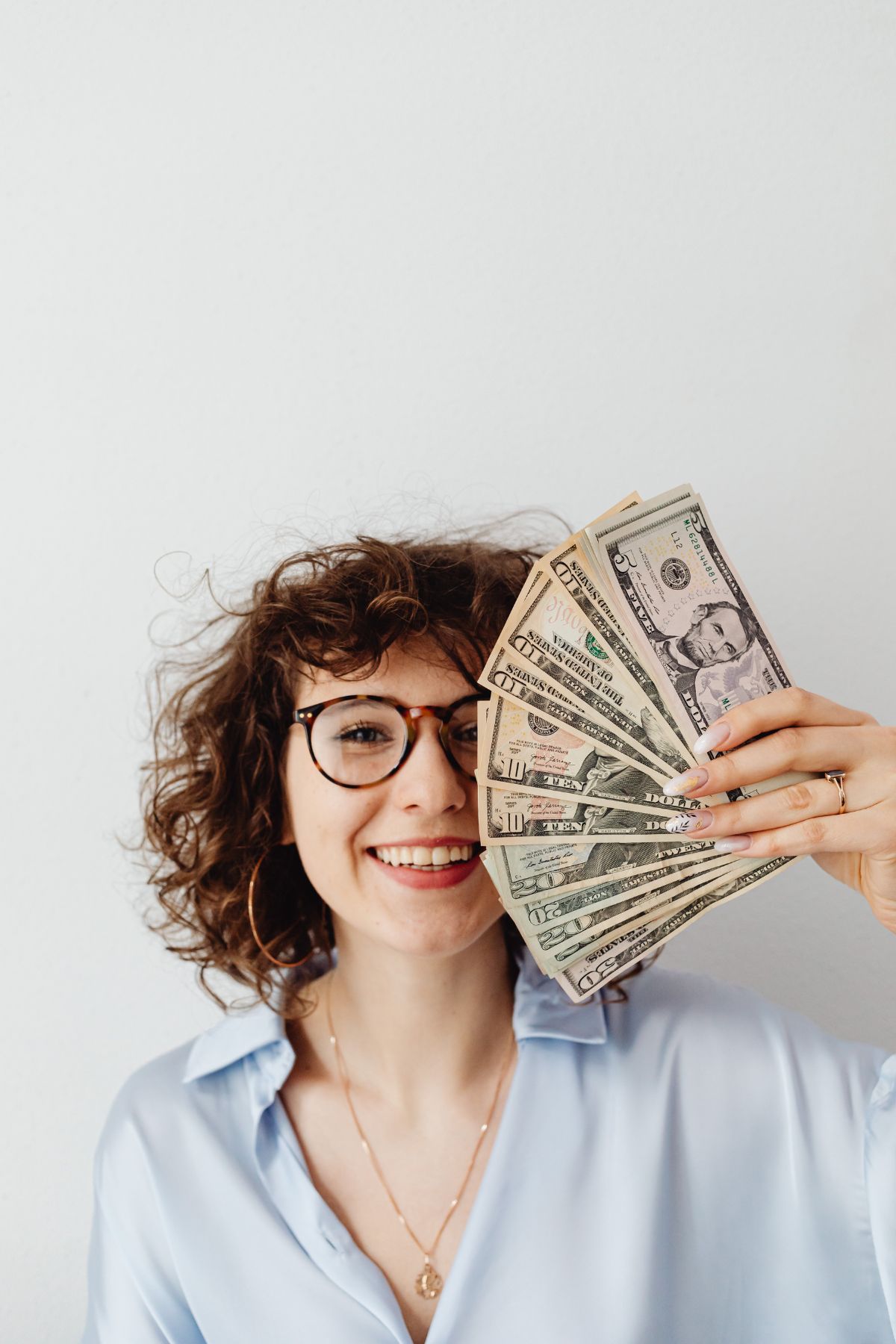 List it up!
Writing down everything you've in your mind for your wedding would give you a clear picture of priority items. (yes, start with your priorities, a.k.a. your non-negotiables!)
That's where most of your budget should be allocated to. This list should incorporate the foundational and significant elements like your wedding dresses, venue, food, etc. After which, you can move on to your negotiable parts like linen choices, chairs, and other items that you can be flexible about.
Enlisting all these things would help you divide them into primary and secondary priorities.
Ensuring that a major portion of your budget is spent on primary priorities will help your budget planning and manage all the other things you want. Still, it is not necessarily a priority (the *good to haves*!)
PRO TIP: This is where working with creative vendors will help! They will help you work around your style and budget.
Being open to hearing other options developed by your vendors that might not be *exactly* what you have in mind, but a variation of it that still matches your style, and of course, works well with your budget!
Set a range
Once you're done preparing your list, set a budget range that you're willing to spend on your wedding.
Set a range that is within a plus and minus 20% only. This means setting a range that is $50k-$80k is not very helpful.
The in-between $30k is a significant amount, and it's a hard range to work with, knowing the boundaries are not clear.
A $50k-$60k range seems more manageable and clear.
In our article HOW TO STICK TO YOUR WEDDING BUDGET, we shared that having a "padding" on your list will be helpful!
Leave some room in your budget for unexpected things. So if, for example, your original meal budget per person is $150, only aim to book 80-90% of that, meaning around $120-135 will be your goal booking.
Suppose you are working with a caterer or a venue; check your options for both pricing. Similar menus, but of course, the more expensive one has more stuff in it. Book the $120-$135 price range. This means you have booked your venue/caterer.
That extra 10-20% is such good padding for you to spend if something unexpected arises. Now towards the end, closer to your wedding, if everything is good and nothing unexpected came along, you have a choice if you'd like to upgrade the menu to $150 per person or if you want to save the money.
Conversely, if you had already set a strict budget for your wedding, then it might seem difficult for you to manage everything. Let's say you had set a wedding budget within the range of $45k-$50k; you have to aim for a $45k max.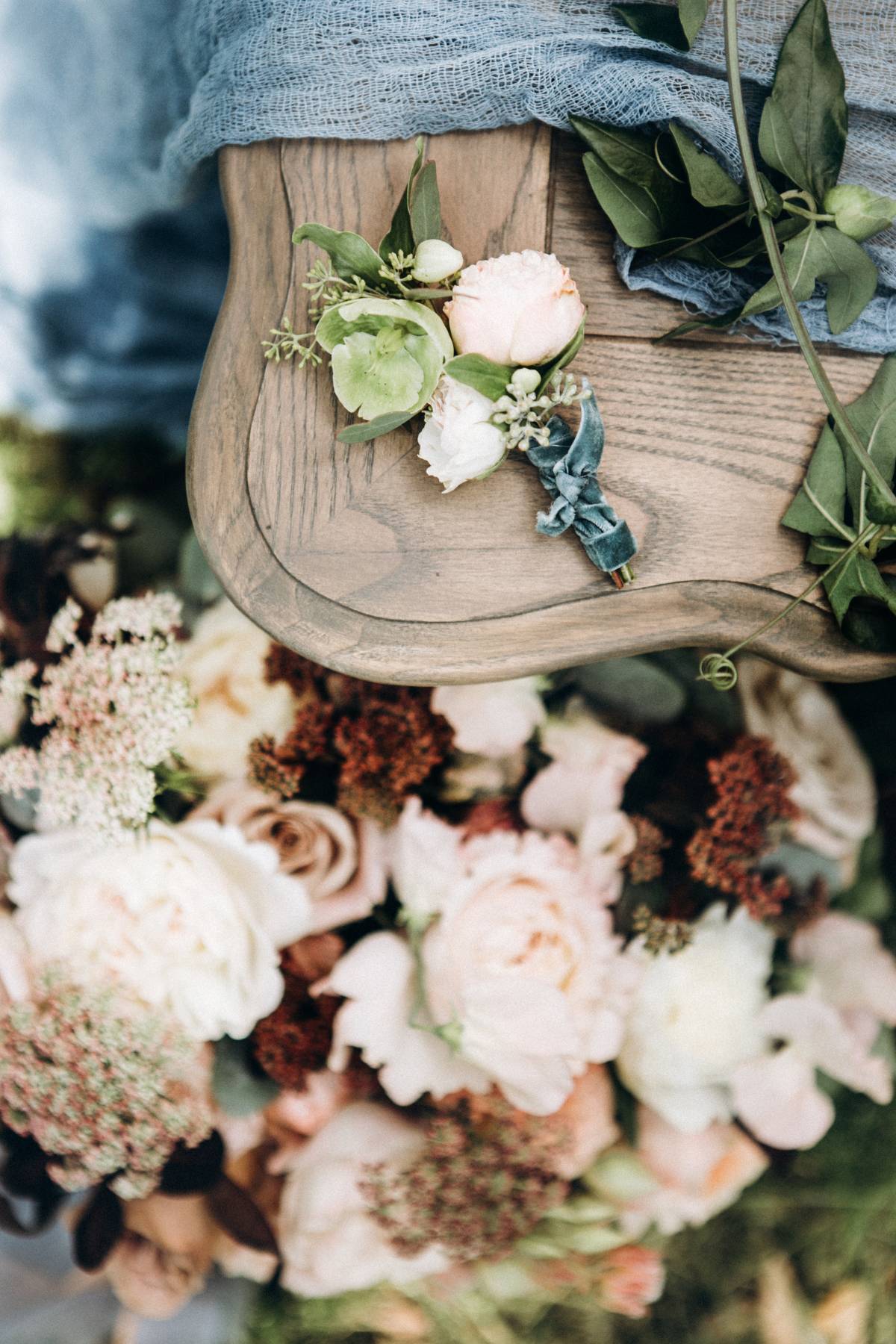 Smart Allocation (this is top advice for Wedding Budget Breakdown: How To Manage)
Based on the list you have created and the range you have set, allocate percentages to your priorities accordingly.
Before moving on with the non-priorities, ask around quotes from vendors with the budget you set for your priorities.
You want to have an idea of what you can get with the amount you have allocated. This will help you understand the pricing better and if you want to adjust further.
Adjustment/s to be made can be either your expectations or your budget altogether.
But remember, at this time, you've only allocated for the priorities so far, meaning the budget for the non-priorities can still be also adjusted.
Present at least 3 options
When asking for quotes, especially for decor, having at least 3 different options will help you understand pricing structures.
Say for centerpieces, ask for quotes for 3 different types. One can be short and minimalist, a rental of some sort, and the third can be a full large arrangement.
When you have pricing on these 3 items, you then understand where you can spend more. For example, the full large arrangements can be for the round tables. You can then mix in long banquet tables to use short minimalist arrangements and small votives/candles.
This is where a creative wedding professional/designer can assist you with. You are not essentially 'losing' everything you wanted, but creatively developing designs where you can get some of it to fit your budget!
Understand the pricing of a professional
Another tip in this guide to managing your wedding budget is understanding the pricing of a wedding professional.
When you ask around for quotes, you might be surprised that there are some gaps in pricing.
While there will be competitive pricing, there will be some gaps that will be evident.
We included this section to ensure that you don't get frustrated and think that other people with much higher pricing are ripping you off (although you still have to watch out for those you can't trust!)
Many factors affect how a wedding professional sets their pricing.
Ask them questions and check their portfolio thoroughly. The more experienced and exposed they are in the industry, the higher the fee is – which is fair; especially, since you are paying for the expertise and the network of other professionals they have already worked with.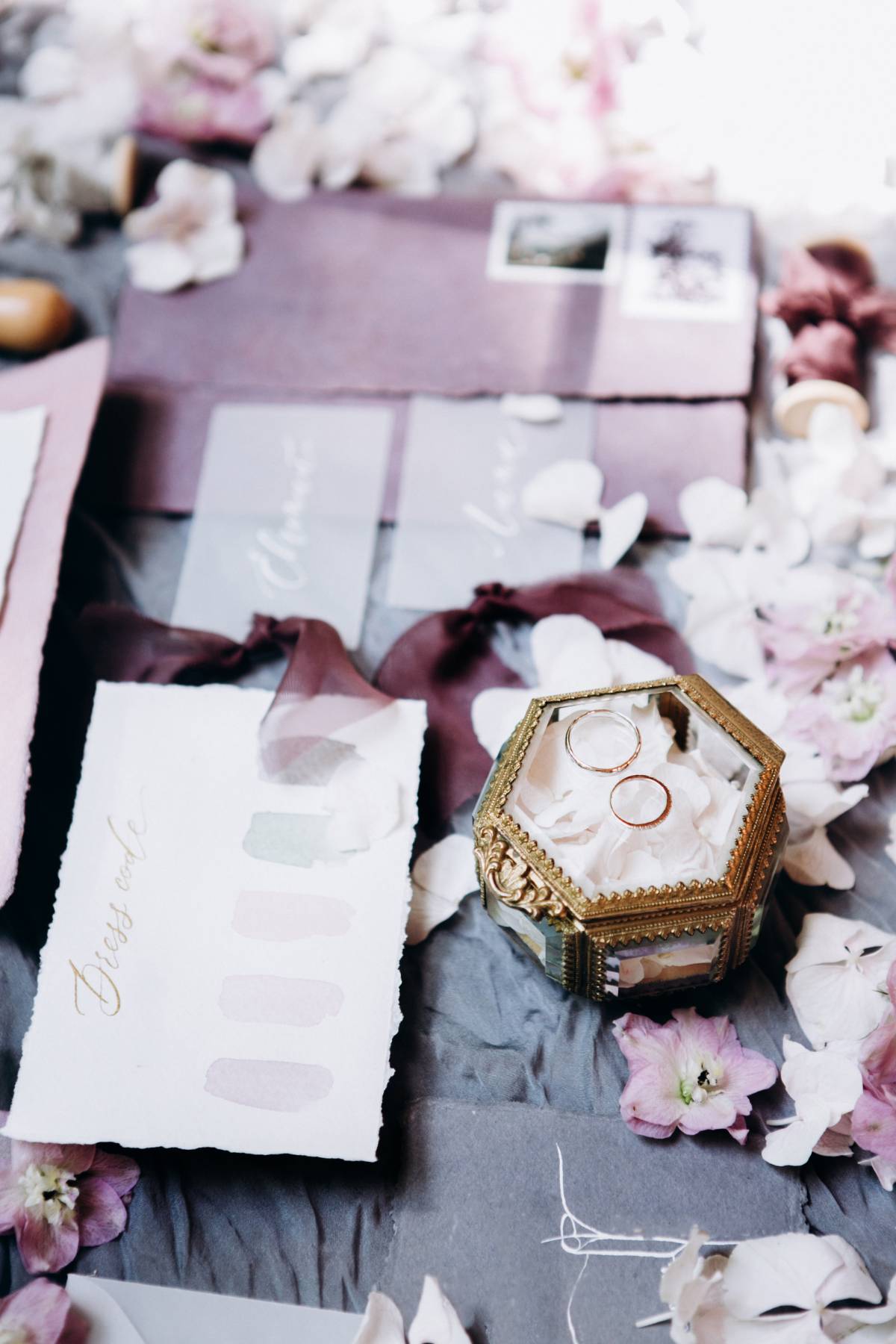 There are amazing wedding professionals that also have great talent that is up and coming. If you are working with a strict budget, consider reaching out to them to check their pricing.
Check your booking deadline/s
As you ask around for quotes from vendors, be sure to check your last day of booking to lock in the price they have quoted.
Remember that there is still a supply and demand law that applies to everything. The moment you do not book at their deadline and someone else swoops in, you might lose your pricing (especially if it fits your needs and budget!)
In the article STEP BY STEP: PLANNING A WEDDING: BREAKING IT DOWN, we shared how you can set a timeline and deadline to ensure you can keep your prices, as well as check off tasks on your to-do list efficiently.
Ask a wedding planner/consultant
If you can, even before starting or writing up anything, consult with a wedding planner and share your plans with them. Discuss the vision you have for your wedding cake, wedding decor, wedding flowers, wedding ceremony, and wedding reception – basically all the wedding-related goals that will cost you.
Based on your information, you can then craft your customized guide to managing your wedding budget. Since every situation is different, crafting your own based on professional advice will be of great benefit.
You don't necessarily need to hire a wedding planner, but you can book a consultation to have someone professional look over your plans and quotes from vendors.
There might be better ideas or approaches that you can consider, and a professional wedding planner/consultant can also give you advice on how to execute your current plans.
Usually, wedding planners/consultants will require a minimum of 2 hours (this is how they can review your plans, research, and plan before your consultation)
The hourly range varies depending on where you are; it can be from $75 an hour to upwards of $250+ an hour.
The number of hours will depend on how much help you will need. Again, ask questions and look through their portfolio/website thoroughly.
Free consultations are also offered and are usually a great way to understand what they can help you with.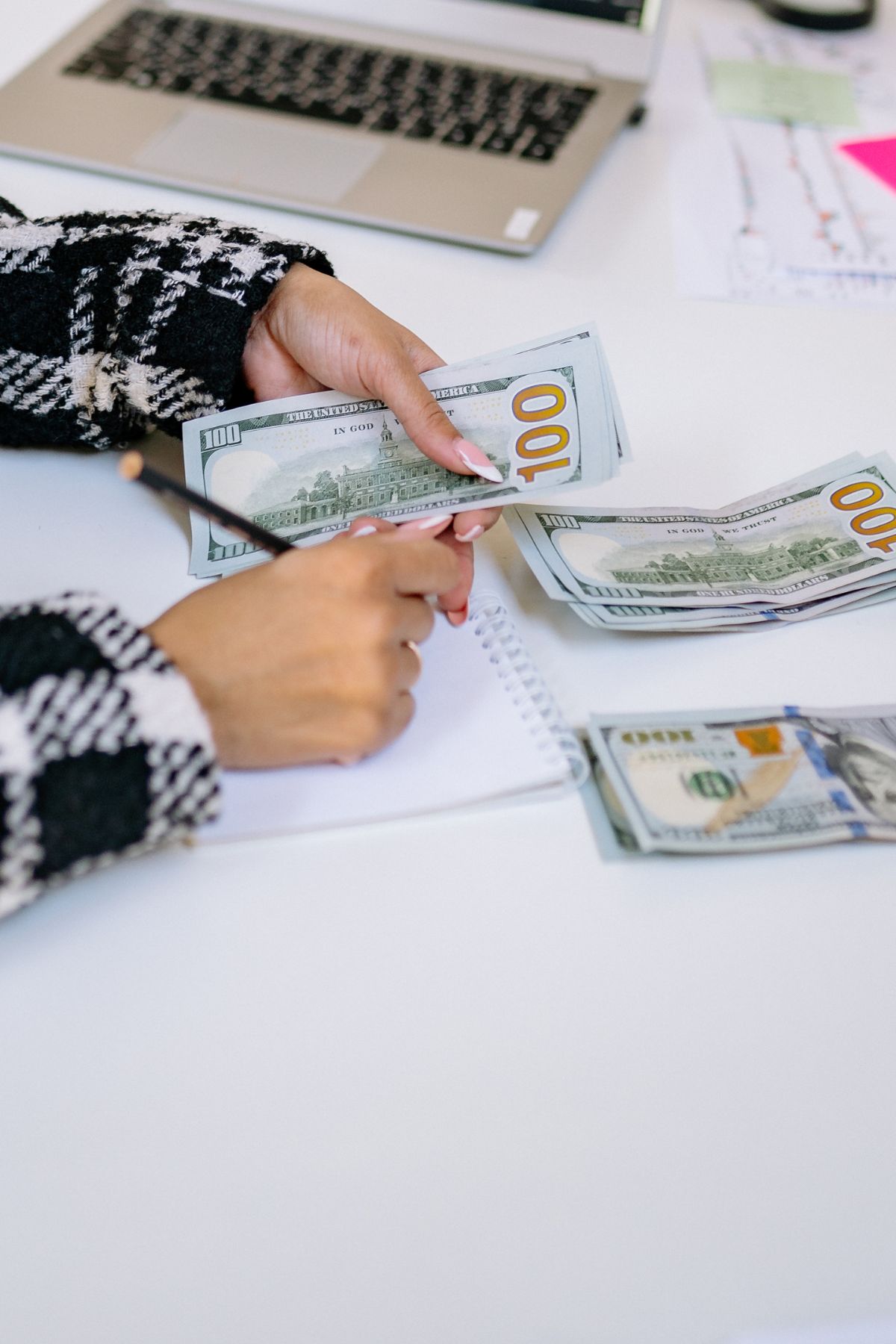 Track it
If you have not downloaded our budget tracking sheet included in our free wedding planning kit, you can do so here:
In this tracking sheet, you can set which vendors are negotiable and also track payments.
Included in your payment tracking is what method of payment you used. You can also use wedding websites like Wedsites to help you track all your wedding plans.
As things start rolling in, keep on updating your sheet for the amount you've already paid. Also, keep track of how much money you're left with. This also helps you share these sheets with your fiancé or parents (whoever is also paying!) to understand the spending status clearly.
There you are! Wedding Budget Breakdown: How To Manage!