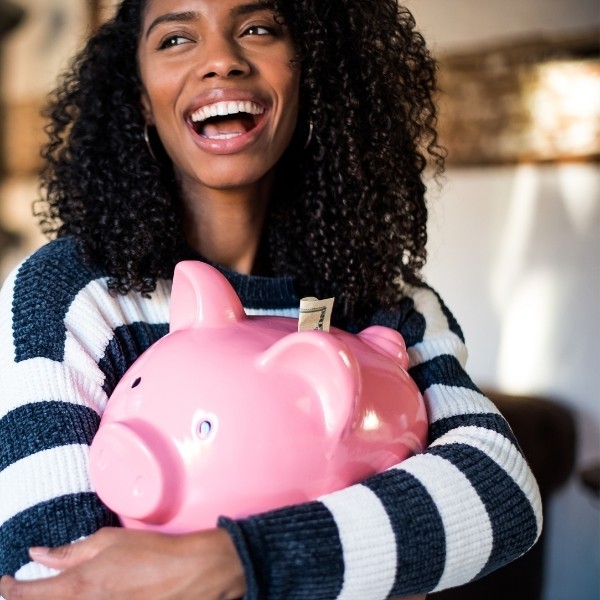 At what cost? How to stick to your wedding budget.
The wedding budget is a tough task to manage. Even if you think you have created the best budget and you'll easily manage to stay within your budget, some miscellaneous expenditures and surprise costs always occur and somehow add up quite quickly!
It often makes you feel overwhelmed and stressed, which is more prevalent when you are a planner, and you wanted so badly to stick to your budget. Here are some awesome hacks by which you can surely be back on track to maintain your wedding budget!
1. Consider both ways
When we say consider both ways, you can set a budget FIRST and then do your research and vendor searching. OR you can also reverse engineer and do your research/vendor searching first and then set your budget to cater to your priorities.
WEDDING HACKS THAT WILL SAVE YOU MONEY: TOP 30
2. Research more
Don't rush and start making a budget without any research on the current rates of vendors, wedding planners, and venues, etc. The charges can and will vary. Comparing how much your friend has spent on a certain vendor does not necessarily mean that you will be spending the same amount on your wedding as well.
BREAKING DOWN THE STEPS IN PLANNING A WEDDING
Consider speaking to a wedding consultant/designer to help you develop a better design or approach that will yield to a very similar vision but in a more budget-conscious way.
3. Stick with a single method of payment
Another tip on how to stick to your wedding budget using a single method of payment will help you see all the expenses and track them. If you choose a credit card, you can see how and plan for how much interest will be added on, on top of your expenses. If you are using a credit card, ensure to add on the interest in your wedding budget, as this interest will quickly accrue, especially if you are planning your wedding for 1-1.5 years.
Wedding Budget Tracking Spreadsheet Download
4. Know when and where the money is coming
This is essential as you need to know the status of the funds. Do you have it all right now? Are you setting it aside as you go?
Knowing the answer to these questions will help you establish a timeline for booking your vendors (if you are setting money aside as you go!). This will also help you not use any other payment method such as a credit card (unless that is your choice of payment!), as that will quickly accrue interest and will be added on as an expense.
5. Add padding
Leave 5-10% of your wedding budget to "extra" or "padding," which you can consider as a source of funds to unexpected circumstances. If there are no unexpected circumstances, then you can keep it back as a saving! Win-win!
6. Always have a back-up option
Leave some room in your budget for unexpected things. So if, for example, if your original meal budget per person is $150, only aim to book 80-90% of that, meaning around $120-135 will be your goal booking.
Suppose you are working with a caterer or a venue; check your options for both pricing. Similar menus, but of course, the more expensive one has more stuff in it. Book the $120-$135 price range. This means you have booked your venue/caterer.
That extra 10-20% is such good padding for you to spend if something unexpected arises. Now towards the end, closer to your wedding, if everything is good and nothing unexpected came along, you have a choice if you'd like to upgrade the menu to $150 per person or if you want to save the money.
GET YOUR FREE WEDDING PLANNING KIT


7. Prioritize, prioritize, and prioritize
Make a checklist to prioritize and cut down the expense from the things that are not important to do. Secure your priorities first; photographer, wedding dress, etc., and then this way, you can play around with what's left on your to-do list.
8. Let it go
Once you have secured/booked something and decided on it, let it go. What happens sometimes research still goes on after something has already been secured/booked. That usually confuses, and it ended up buying or going for something "better" than what you think you've initially found; which is why it is important to let it go and file it away once it has been booked.
9. Track your expenses
Maintain a sheet to be on track. There are wedding websites that will help you track your expenses and see where you are at. It is one of the most important things you can do to stay within your budget. Make a column of the expected cost, actual cost, and the advance payment done for every single purchase.
10. Prefer a monetary gift
This is a touchy subject but also something that you would want to consider. Guests understand that wedding is a significant celebration, and there is either a registry or a monetary gift involved. Instead of doing a registry, you can stick to a monetary gift to help you recover some funds.
This is not to say that you are recovering funds through your guests, which is not the wedding's whole premise. It is still a celebration, but also, the reality is your guests will come bearing gifts – regardless if you choose to do a registry or a monetary.
11. Be fair to yourself
Know that there will be unknowns in your wedding planning journey. This might mean you will have to compromise on some things and that you might spend a little more than expected. But be fair to yourself; things are called unforeseen circumstances before they are "unforeseen."
If you have initially added the 5-10% padding on your wedding budget, that will help you manage these "unforeseen" circumstances better.
Once you have clearly established your pritrotoes, it will be easier to compromise on all the other things.
12. Ask a consultant/designer
You might be considered to let go of a planner to save some money, but if you want to have a champagne-dreams-on-a-beer-budget wedding, then speak to a consultant and work with a coordinator is your best bet.
A wedding planner and consultant have a wide vendor network, they can help you to save your expenditures. The most important thing to mention is that the creative input that a consultant/designer can provide will help you develop a more budget-friendly approach to achieve your dream wedding – helping you stick to your wedding budget.
There you are! How to stick to your wedding budget!