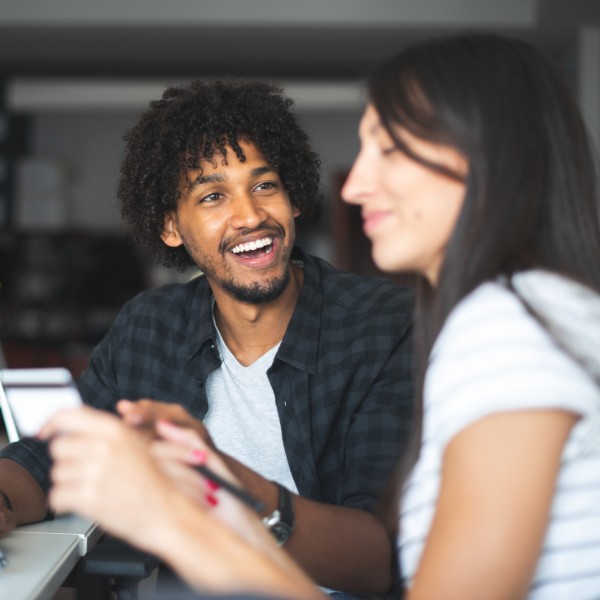 How To Pay For A Wedding. Talk about money! In the middle of budgeting and looking for ways how to pay for your wedding? Wondering how to pay for the wedding using your credit card? Or pay for your wedding using cash? Surely, every newlywed-to-be has different situations and family dynamics and will have different funding options. This is why in this guide, we're sharing tips and ways how to pay for a wedding, so you can find the best option that works for you.
A wedding is a significant investment. Setting a realistic wedding budget can sometimes get tricky. Planning how to pay for your wedding is essentially the first step to take before speaking to wedding vendors and browsing ideas.
Sometimes all we need is creativity and some unpopular ideas to navigate planning how to pay for your wedding. Let's take a look at some of the ways you can pay for your wedding without breaking the bank and causing unnecessary stress.
Also, it is important that you decide on things right after getting engaged to establish a good starting point for your financials.
Payment options
Before we begin looking at the different ways you can pay for your wedding, let's take a look at the two most common payment options: Cash and Credit card.
Cash is the most popular way to pay for a wedding. It's easy and convenient. Plus, you don't have to worry about paying any interest rates. On the other hand, credit cards can be suitable because it's easy to make payments through your credit card online.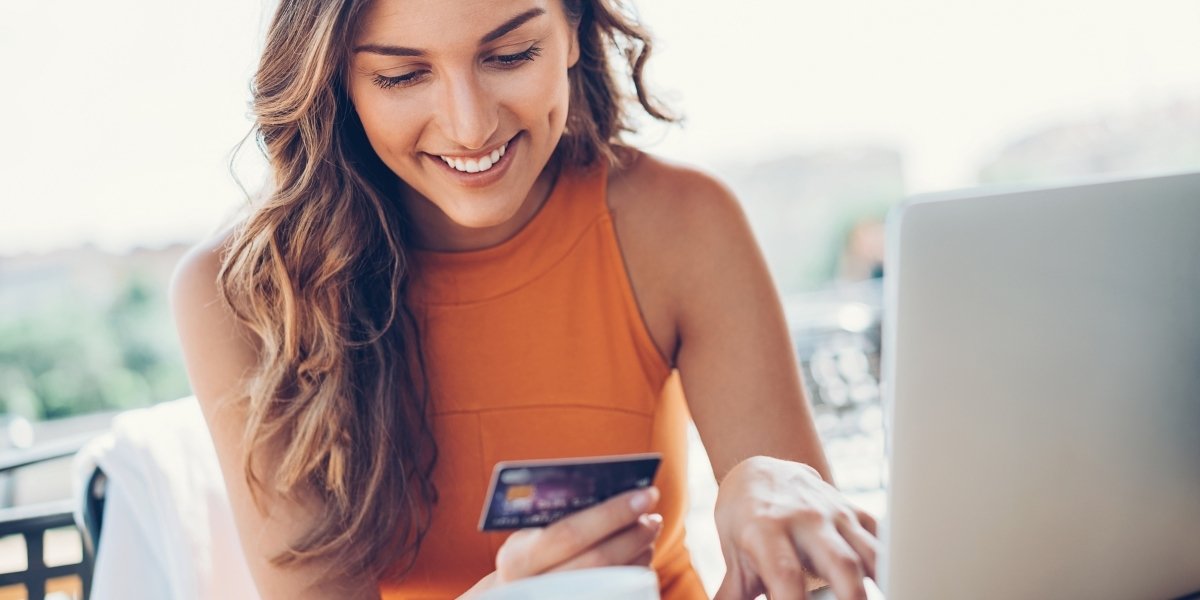 Cash, Credit Cards, and a mix of both
[ PROS AND CONS OF PAYING FOR YOUR WEDDING IN CASH ]
If you choose to pay for the wedding in cash or a money transfer, you will need a fairly large sum upfront. This can be a bit of a challenge if you're just getting started saving for the big day. Plus, it's not always easy for everyone to find that much cash at once.
However, if you pay for your wedding in cash, you don't have to worry about paying interest rates. Also, there will be no need for a credit check, and this might help if you plan on applying for other loans in the future (mortgage, etc.)
What you'd want to consider is that not everything about your wedding is paid in full upfront.
It is usually only a percentage of the total amount. Most likely between 20-30%. Some wedding vendors might even require a flat fee amount for the deposit.
This means the cash upfront that you have to come up with might not be as large as you think it will be. You can contact the wedding vendors you are eyeing and see what their payment terms are.
Check what the initial payment, deposit, or booking fee is. Ask them how long they can 'pencil' in your wedding date so you can have the time to plan the cash to book their services or products.
Plan the dates when you 'finalize' the booking with the wedding vendor. Organize this in your calendar based on when that cash is coming or arriving – or when the cash is ready to be used.
Strategically planning when you will pay off those initial payments, deposits, or booking fees will help your cash flow. From there, you can take the time to come up or save cash so you can pay for the rest of the fees before the wedding.
Speak to your wedding vendors if they can help you develop an installment plan if you are to pay cash or money transfer instead of a credit card.
This process might incur some admin fees since this is not their usual payment process. But if after you did your calculations, it came up to still save you a significant amount of money, then it is worth checking out.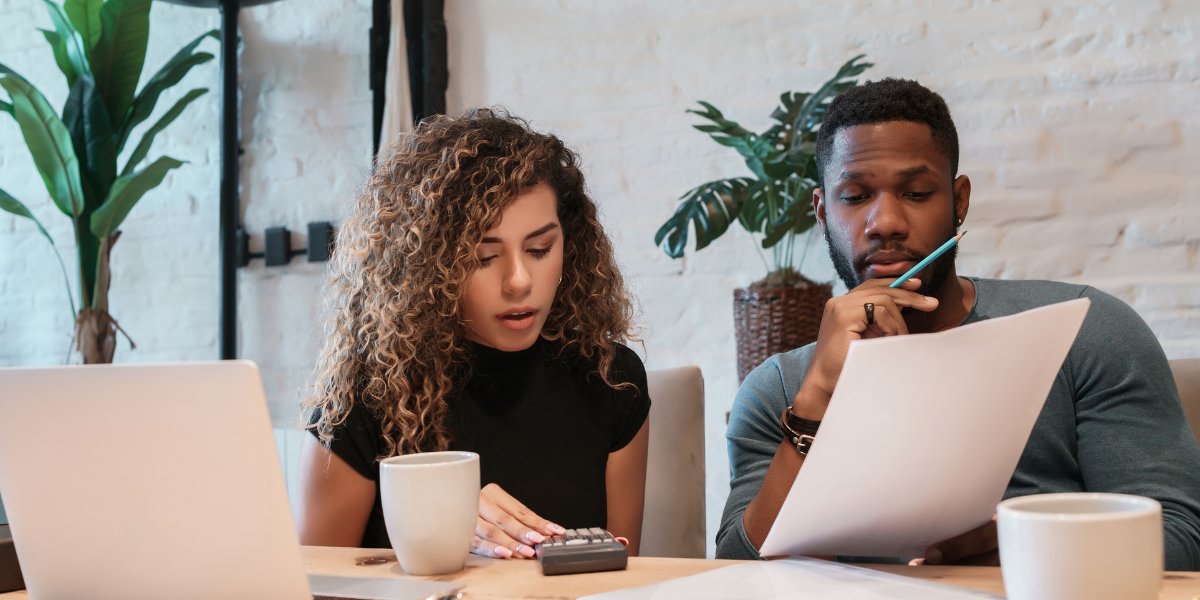 [ PROS AND CONS OF PAYING FOR YOUR WEDDING USING CREDIT CARDS ]
If you choose to pay for your wedding with a credit card, it will be easier to make the payments later on. Also, you can get a 0% APR on your credit card and pay no interest on the wedding loans (wedding debt) for up to 12 months. That's a great strategy if you need time to repay the debt.
Opening up a new credit card (rewards credit card) or a personal loan specifically for your wedding with a good or excellent credit score (on your credit report) to get a low-interest rate.
If you have a low to average credit score, your application for a wedding loan might be a challenge. Even if you get approved, it might be attached to a higher interest rate. Plus, you will be taking on a lot of debt, and you will need to make monthly payments.
If you have an extra credit card that you can dedicate to wedding expenses only, that is also another good option.
Another pro is convenience. Most vendors have automatic payment systems in which they deduct your credit card on your agreed date, and you'll just have to wait for the receipt and the next update.
Especially if you are working full-time during the day, this process will help manage your payments. You can track it better. You can also take up any complaints to your wedding vendor and your credit card company.
Since you are not using cash, the bank can help you protect purchases that come through if there are any problems.
When paying for your wedding using your credit card, try and stick to using one credit card only, preferably the one with the lowest interest rate.

[ MIX CASH & CREDIT CARD ]
This might be unpopular advice, but if you want to maximize your budget, ask your wedding vendors what the best payment method will help you save some money and get more value.
Some vendors might tell you that you won't have to pay processing or admin fees if you pay using cash. This might also be the opposite for other wedding vendors as well.
Every wedding vendor has its own payment system, and if you can find which way you will save more money, the better.
After your wedding, you will most likely receive monetary gifts (if you chose to!). Once you receive these gifts, you can pay back 50-60% of what you initially paid for.
Even if you get 30-40% in monetary gifts, this will still help you pay back the credit card or recover the cash you used to pay for the wedding.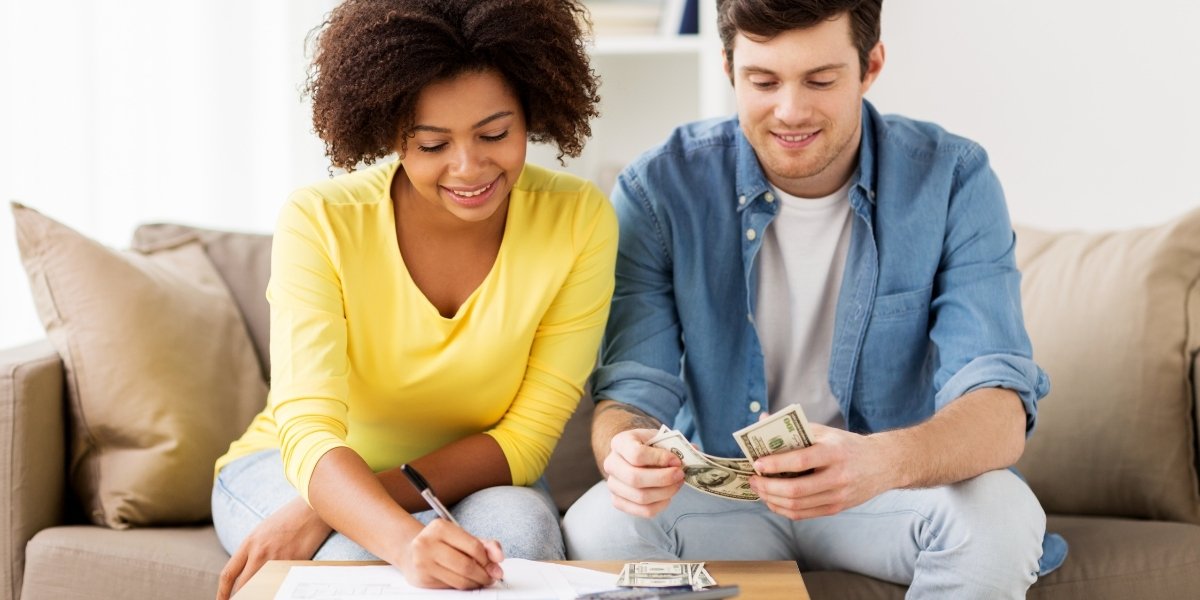 Smart ways to fund the wedding
Like what we always say here, only you know your situation best, we are only laying out ideas that you can use. Or perhaps get creative and inspired to make your own strategy. Money, especially wedding money can get tricky at times, but you can do it lovely. You will find your own way and enjoy your wedding!
Here are some ways how to pay for a wedding:
1. Wedding loans. You can use this loan to pay for your wedding. You need to make monthly payments with interest. You'll need a high credit score to get a reasonable interest rate. Or you can also use your line of credit if you have it available.
2. Credit cards: This is another way you can borrow money to pay for the wedding. You'll need to make monthly payments with interest. But you have to remember that this is very expensive and the interest rates are high.
3. Ask friends and family: You can ask family and friends to loan you money for the wedding without charging interest. You can also ask if they would like to contribute in other ways, such as helping with the catering or decorating.
These contributions might not be monetary, but maybe they can drive you to the hotel, or they can help transport guests. If this is the help they offer, you can save money on transportation. Meaning you won't have to book a limo or a car service anymore.
Even on some DIY projects that you might have decided to take on, ask your bridal party and family for help.
Also, ask your friends and family if there are extra side hustles that you love to do. It can be something like bartending or helping out at other people's businesses.
This does not mean you have to take on a new job completely, but if you can find something that helps bring extra income that you actually like doing anyways, that can possibly be helpful.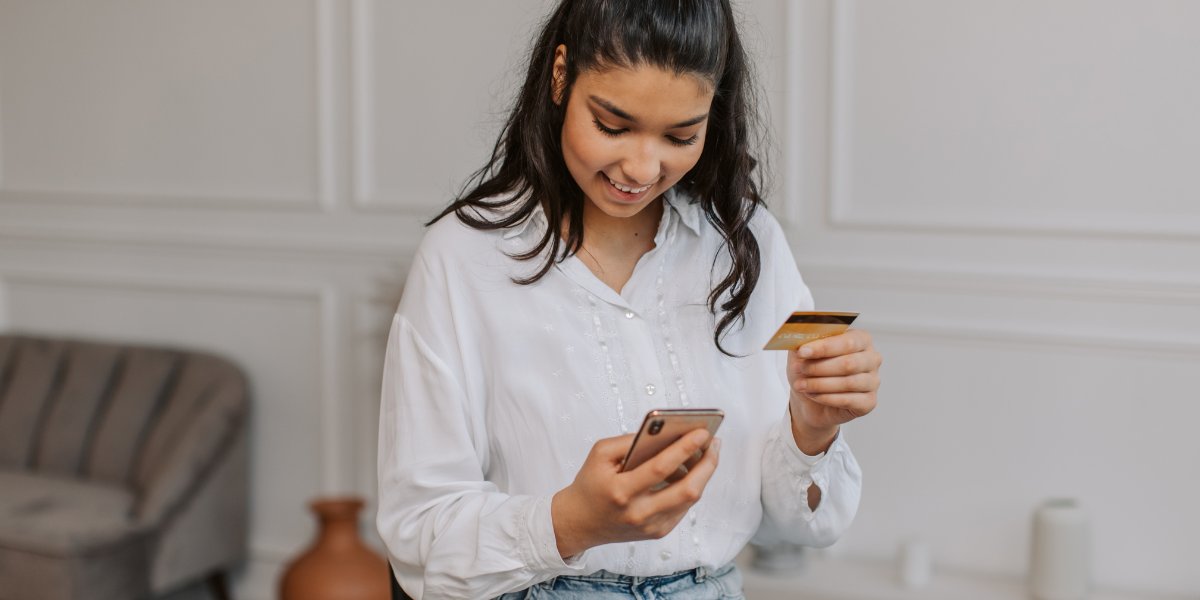 Smart tips on how to incur less wedding debt (important on how to pay for your wedding!)
Here are some tips to help you manage your wedding debt:
1. Create a budget and stick to it: This is the first step when planning a wedding. Consider what your non-negotiables are and work from there.
Stick to the budget you set for your non-negotiables, and for the rest, be flexible and open to alternatives.
2. Start saving early: Decide on your financial situation and methods of payment for your wedding right after getting engaged.
As soon as you get engaged, start saving for the wedding day. Make sure you have enough cash to pay for your venue, catering, dress, and all other costs. Also, don't forget about the honeymoon!
3. Shop around for prices: It's always a good idea to shop around and see what each company or service provider is charging for the same (or similar) products or services.
Wait on deals and discounts like trunk shows and season sales to help you save money!
You can even ask friends and family members to share their experiences with particular companies.
Renting instead of buying can also be a good source of savings!
4. Negotiate prices: If you're dealing with multiple vendors, you can try negotiating prices. You'll be surprised at how much money you could save when you lower the cost (within reason).
However, remember that when you negotiate prices with your wedding vendors, there will be some changes and adjustments to your original designs. Also, the lesser the price, you can expect lesser maintenance and customer service. This is something you'd want to consider before negotiating.
5. DIY when possible. This part has to be taken cautiously. Although DIY weddings are popular, it definitely does not mean easy. As a matter of fact, it can get time-consuming and labor-intensive.
But an alternative is a mix of ready-to-edit materials and ready to DIY decors and easy-to-assemble wedding flowers that you can still save money on, but not start from scratch completely.
Semi-done DIY projects and resources are great to help you save money without using up all your time and effort!
6. Track. There are wedding websites that help you look at a clear breakdown of your current spending.
It is essential to know that when negotiating when you haggle too much, even if it seems like the price got lower, the wedding vendor will still make some changes that might not be that obvious to you and might lower the quality a little bit. Find the vendor with the best value and not just the lowest price.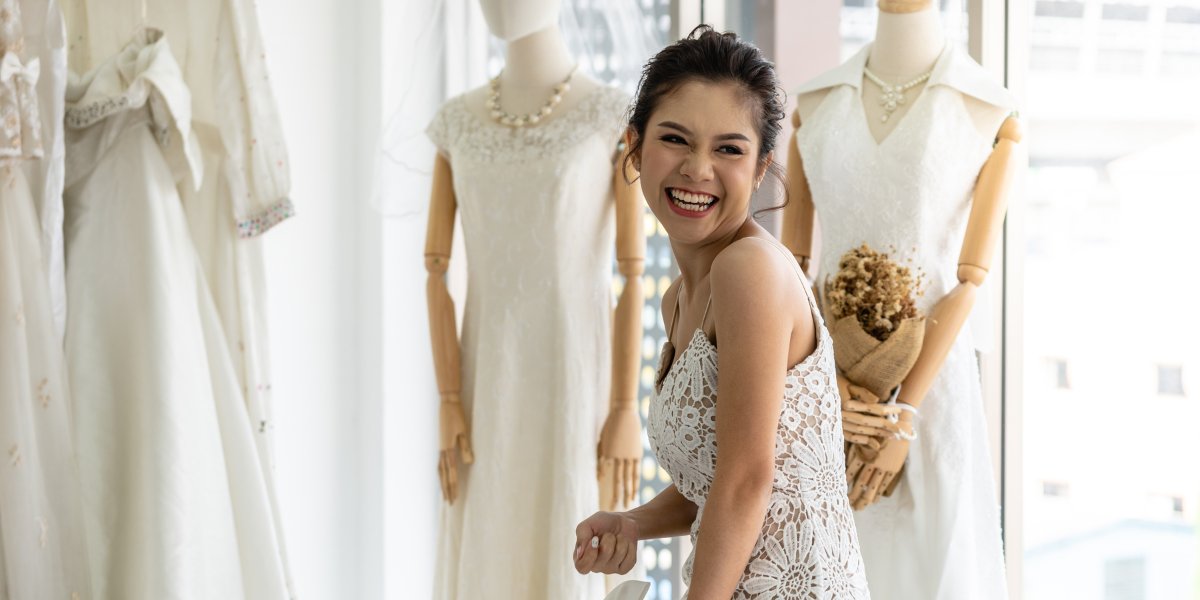 You can manage it
There isn't a right or wrong way how to pay for your wedding. You choose what is suitable for you and your circumstance. If you'd like to consider a long engagement to come up with the cash first, you can do that as well. Perhaps consider an intimate wedding to save you more money.
You and your partner are the only ones who know what will work for you best. Of course, money matters. But it is also essential to consider the stress that a decision might bring.
If you choose to pay cash, that might require you to budget a lot and cause stress. Or if you select a credit card, that might incur interest but will also give you some time in between to rest and take it easy.
These are all suggestions that you can consider. At the end of the day, your wedding, your rules! The most important this is you are comfortable and happy!
Don't let other people or even the internet (yes, that includes us!) tell you what to do! Use advice and tips that only applies to your situation!
There you are lovelies! How To Pay For A Wedding!