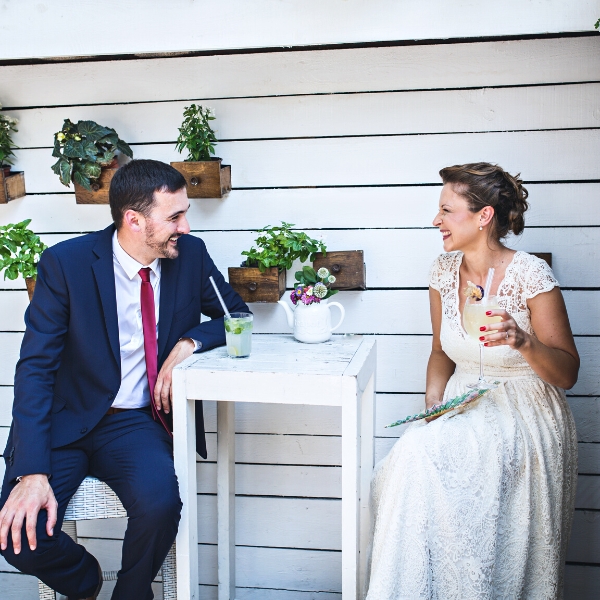 Casual Wedding Tips: Cost-Effective + Beautiful. Casual wedding ideas! Do you want a backyard BBQ-style wedding, a beach wedding, or a hotel wedding? Saying 'I Do' in style casually. Love, weddings, and savings! Casual, comfortable, and cost-effective wedding. Small budget, big love! The art of casual wedding elegance! Chic and affordable.
Weddings are all about love, laughter, and the journey of a lifetime together. But let's face it – they can also be about stress, spreadsheets, and spiraling costs.
If you're about to get married, you've probably felt the financial weight of a traditional wedding. But fear not, for there's a charming, budget-friendly alternative that's been steadily gaining popularity in recent years – the casual wedding.
Casual low-key weddings can be very beautiful and cost-effective. Also, just because it says *casual* does not necessarily mean that there is no formality whatsoever around it. It can mean that it has a more laid-back vibe and is not *strictly* formal.
Chill, warm, and relaxed is the most common description that comes to mind when looking for casual wedding tips.
You have the creative freedom to design a wedding that reflects your unique love story. Casual weddings often feel more personal and less cookie-cutter.
Most casual weddings aren't just about saving money; they're about creating a day that truly reflects your love story.
We're no strangers to the wedding world. With over a decade of experience as a wedding event planner and designer, we've seen a lot – we mean, A LOT.
If you're looking for casual wedding tips, we're sharing the basics in this post. Tips that you can use to get that *laid-back* vibe and let you and your guest let your hair down (literally and figuratively!)
This site contains affiliate links. For more info, please see our full disclosure.
Casual Wedding Tips: Cost-Effective + Beautiful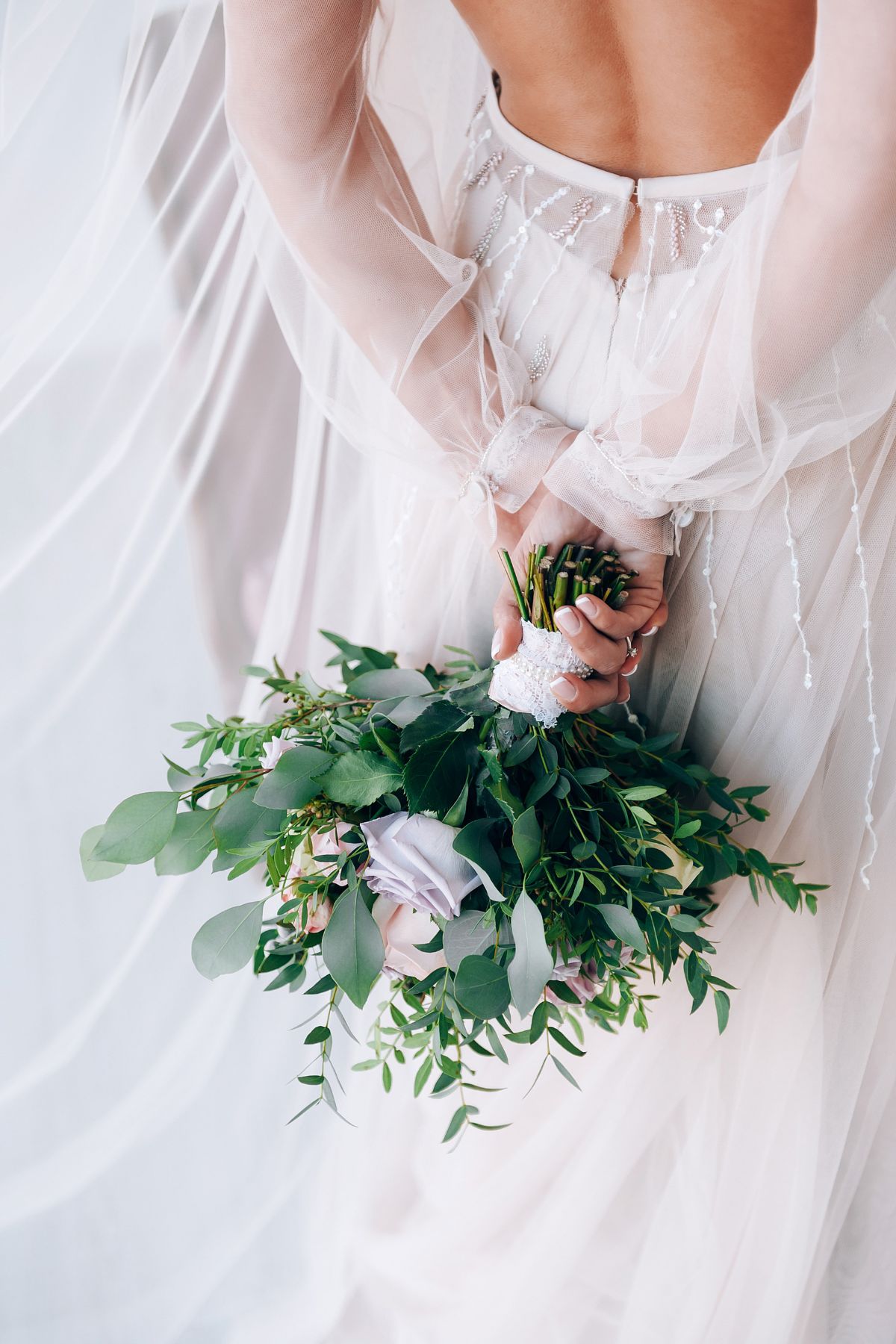 Some couples can save thousands of dollars and are budget-friendly by not having a professional full wedding planner, but they still get the same quality of service as those who hire professionals. This is because they will have family and friends helping them with the planning process.
If need be, they still work with a wedding day-of wedding coordinator to help them execute everything that they planned for.
Casual weddings provide an opportunity for guests to feel relaxed and comfortable throughout the entire event, which makes it an enjoyable experience for everyone involved.
The best part about this type of wedding is that it gives you plenty of time to focus on what really matters: spending time with your loved ones who are helping you coordinate your big day!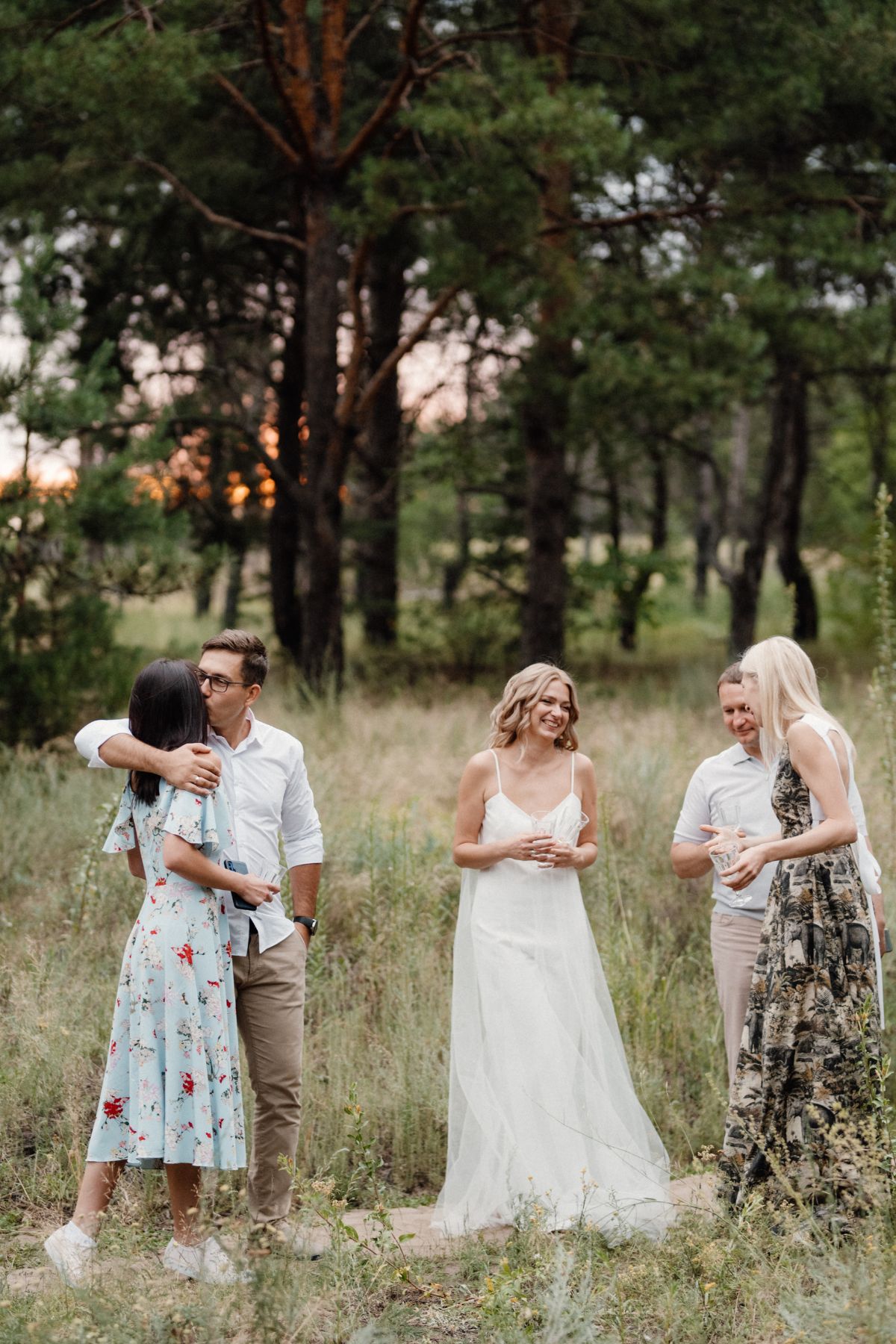 Dressy Casual Dress Code
When it comes to your wedding, there are a few details you want to consider. One of the most important things is your dress code.
When deciding on an informal dress code, remember that it doesn't mean anything goes! It's the Goldilocks of dress codes – not too formal, not too laid-back, but just right.
The best way to achieve this is with a clear direction on what the dress code is on your invitations.
Tops: A dressy casual top might be a well-fitted blouse, a tasteful knit sweater, or a collared shirt. It's about choosing pieces that show you've put thought into your appearance.
Bottoms: Opt for slacks, well-tailored jeans, or a stylish skirt. The key is to avoid ultra-casual options like ripped jeans or shorts.
Footwear: Shoes are where you can express your style. Consider classic loafers, ankle boots, or stylish sneakers. Heels are a great option for women but should be comfortable and not too high.
Accessories: Elevate your look with accessories like belts, scarves, or tasteful jewelry. It's these details that can take your outfit from casual to dressy.
Colors and Patterns: Stick to neutral or muted colors for a more sophisticated look. Subtle patterns like pinstripes or small checks can add a touch of elegance.
You want to look well-groomed without appearing like you're trying too hard. The trick is to choose clothing that you feel comfortable in and that suits the occasion.
Dressy casual can mean a mix of formal and informal outfits. This is not a formal black tie event, but one where you still should *respect* the event (wedding), but not to the extent of the fashion vibe for when you are attending the Oscars.
If you have a wedding website, you can even offer outfit suggestions and what isn't allowed.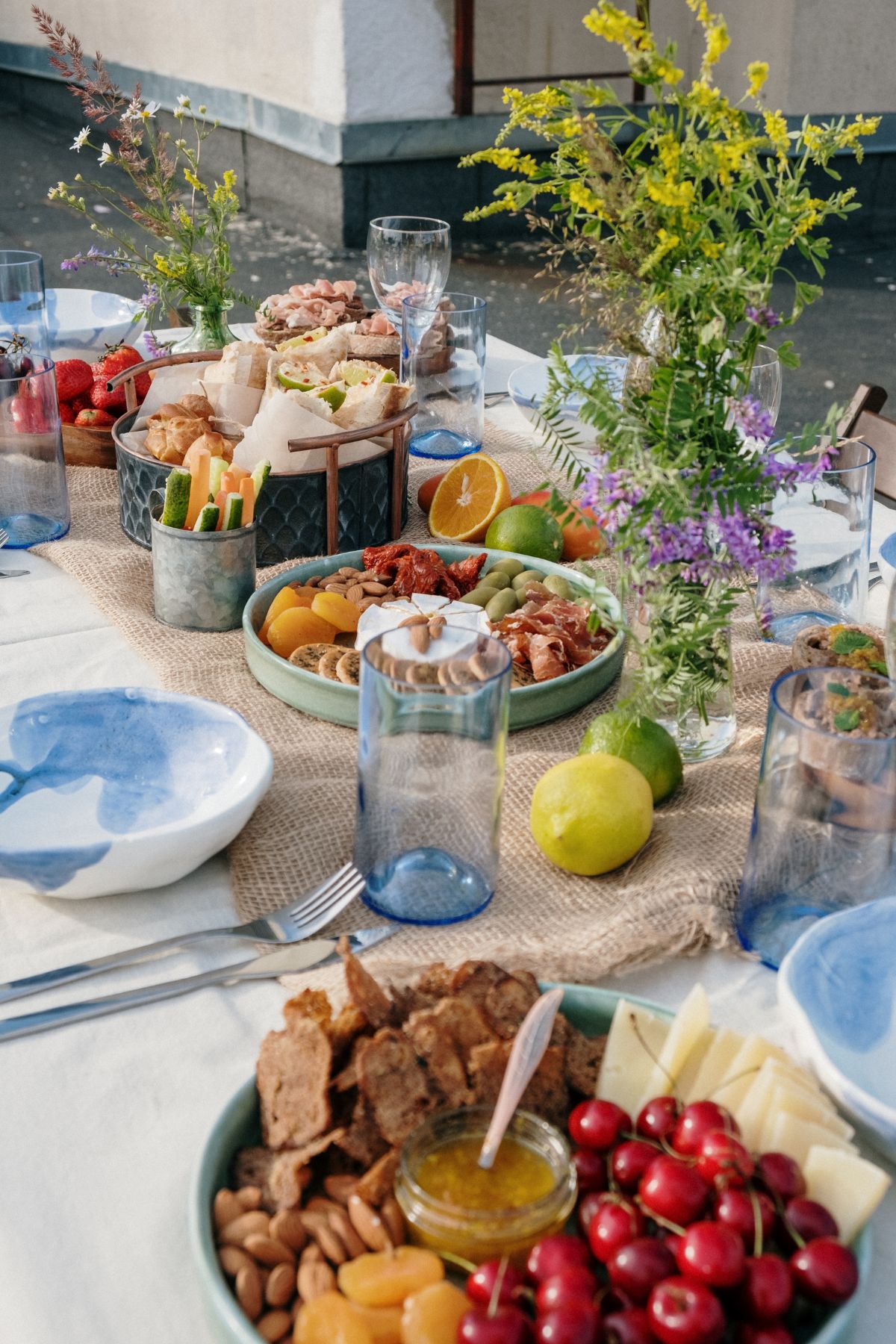 Brunch Wedding
A brunch wedding is an exciting choice for couples who want to infuse their special day with casual charm. It's all about enjoying a relaxed morning with your loved ones while basking in the joy of your celebration
Casual Elegance: Brunch weddings strike a balance between casual and elegant. Imagine a morning filled with love, laughter, and sunlight – it's a recipe for a truly heartwarming celebration.
Budget-Friendly: Planning a brunch wedding can be more budget-friendly than evening affairs. Brunch menus are often less expensive, and you can save on décor as the beautiful morning light does much of the work.
Unique Menu Options: Brunch menus offer a delightful array of options. From omelet stations to mimosas, waffles, and pastries, your guests will be treated to a diverse and satisfying culinary experience.
Relaxed Dress Code: Brunch weddings are typically less formal, allowing both the couple and guests to wear lighter, more casual attire. Think sundresses, linen suits, and comfortable shoes.
If you want to serve alcohol, check local regulations and be sensitive to the fact that some guests might prefer coffee over cocktails in the morning. Mimosas are always a great choice!
If you have been here for some time, you know how we love brunch weddings! If you are worried about the *party* after, we got you. In this article, we are sharing how you can still party hard at your brunch wedding without the bright sunlight killing your vibe!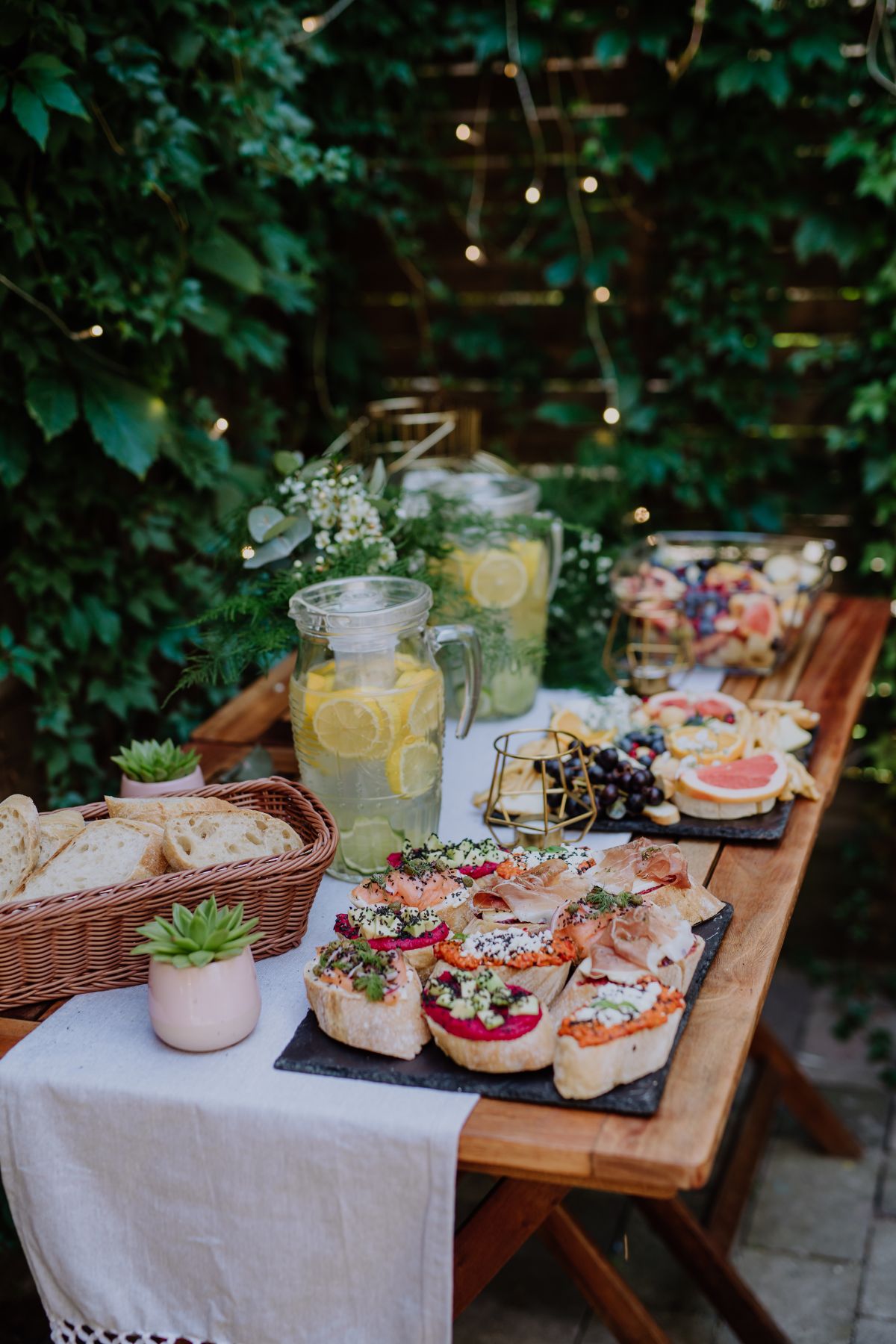 Backyard Weddings
A backyard wedding is an awesome way to set the tone for a casual day to celebrate your love. Because you're having it in your backyard, or a friend's (family's), it means you can save money on things like flowers and decorations.
It's about embracing the charm of your own space, inviting your closest friends and family, and creating a day that's uniquely yours. If you love the idea of a cozy and personalized wedding that reflects your style and story, consider the magic of a backyard wedding.
It's where casual charm meets intimate elegance, creating memories that will warm your heart for years to come.
Intimate Setting: Backyard weddings offer a cozy and intimate atmosphere. It's a space that's familiar to you, adding a personal touch to your special day.
Budget-Friendly: Hosting your wedding in a backyard can often be more cost-effective than renting a traditional venue. You'll save on rental fees, and you can get creative with DIY décor.
Unique and Customizable: Your backyard is a blank canvas, allowing you to create a wedding that's uniquely you. You can choose your own color schemes, set up a dance floor, or even have a bonfire as the night winds down.
Casual Dress Code: Backyard weddings are typically less formal, which means you and your guests can wear comfortable, stylish attire. Think flowy dresses and relaxed suits.
Also, note that depending on the space that you are working with, this might mean that you will most likely have a limited number of guests as opposed to holding your wedding at a wedding venue.
If you want to go all out with your backyard wedding, you can bring in professionals who specialize in creating beautiful settings that feel intimate and natural.
They can create beautiful flower arrangements using local plants from your garden or the surrounding area (which will save money) and coordinate tableware and linens so that everything looks cohesive.
Rentals will also save you money if you choose to rent plants as decor and candelabras with candles (also the flameless ones!) for centerpieces. These designs are not just cost-effective but also eco-friendly as you will not create as much garbage and you are recycling products.
If your costs are adding up quickly for the floorings and rentals, you might want to consider renting a smaller room at an intimate venue with a backyard vibe to hold your wedding if it's almost the same cost.
Another way to limit your guest number and make it a casual wedding is to rent out a restaurant with a patio or outdoor seating area.
Ordering pre-arranged wedding flowers can also be considered cost-effective. You can certainly also choose to DIY your centerpieces if you have the time (bandwidth) and the help around you.
If you are considering a backyard wedding, don't forget to read this post to ensure you have a better idea of how to manage the challenges that come with it.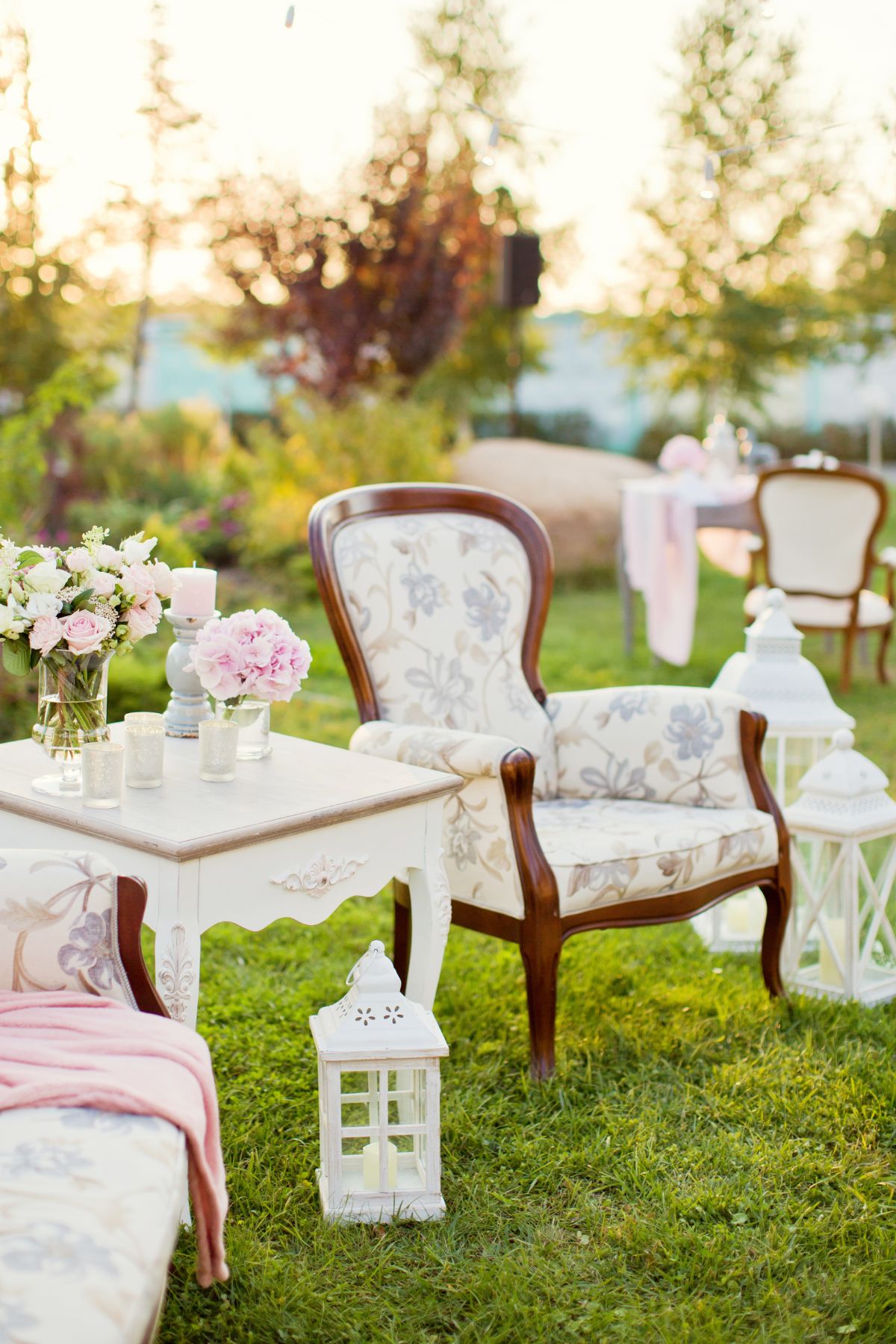 Lounge Area (this is one of the casual wedding tips favorites!)
Casual weddings are all about celebrating love in a relaxed and comfortable setting. To add a touch of charm and coziness to your special day, consider creating a lounge area.
Having a chill lounge area where guests can hang out is a great way to add some *casual* vibe. This lounge area can have pillows, cushions, and comfort things that your guests can literally relax – perhaps during cocktail hour or after dinner.
This space allows your guests to unwind, mingle, and enjoy the festivities in a more laid-back atmosphere. In this guide, we'll explore how to set up a lounge area at your casual wedding, making it a memorable and welcoming addition to your celebration.
You can also set up your DIY wedding bar here like a Sangria Bar where people can help themselves.
A grazing table is another way to help with this *laid-back* vibe where it is not only delicious but visually appealing as well.
Handing out snacks or having them set out on the table instead of passing appetizers is a great option as well.
Find a wedding venue that can accommodate this for you!
Comfortable Seating: Choose a variety of seating options like plush sofas, armchairs, and bean bags. Mix and match to create an inviting and eclectic look.
Cozy Accents: Add throw pillows, blankets, and rugs to make the lounge area feel warm and inviting. Opt for soft, neutral colors or colors that complement your wedding theme.
Decor Elements: Incorporate decorative elements like side tables, coffee tables, and potted plants. Candles or string lights can provide soft, ambient lighting.
Personal Touches: Include elements that reflect your personalities or love story, such as framed photos, a guest book, or a unique backdrop.
If your wedding is outdoors, ensure the lounge area has some shade. This is particularly important for warm, sunny days.
Place the lounge area near the main wedding festivities, so guests can easily transition between relaxation and celebration.
Set up a DIY photobooth with props, backdrops, and a camera or smartphone for guests to take fun pictures.
Another one of the casual wedding tips when it comes to lounge areas is to ensure your lounge area doesn't overcrowd your wedding space. Balance the seating and walkways to avoid congestion.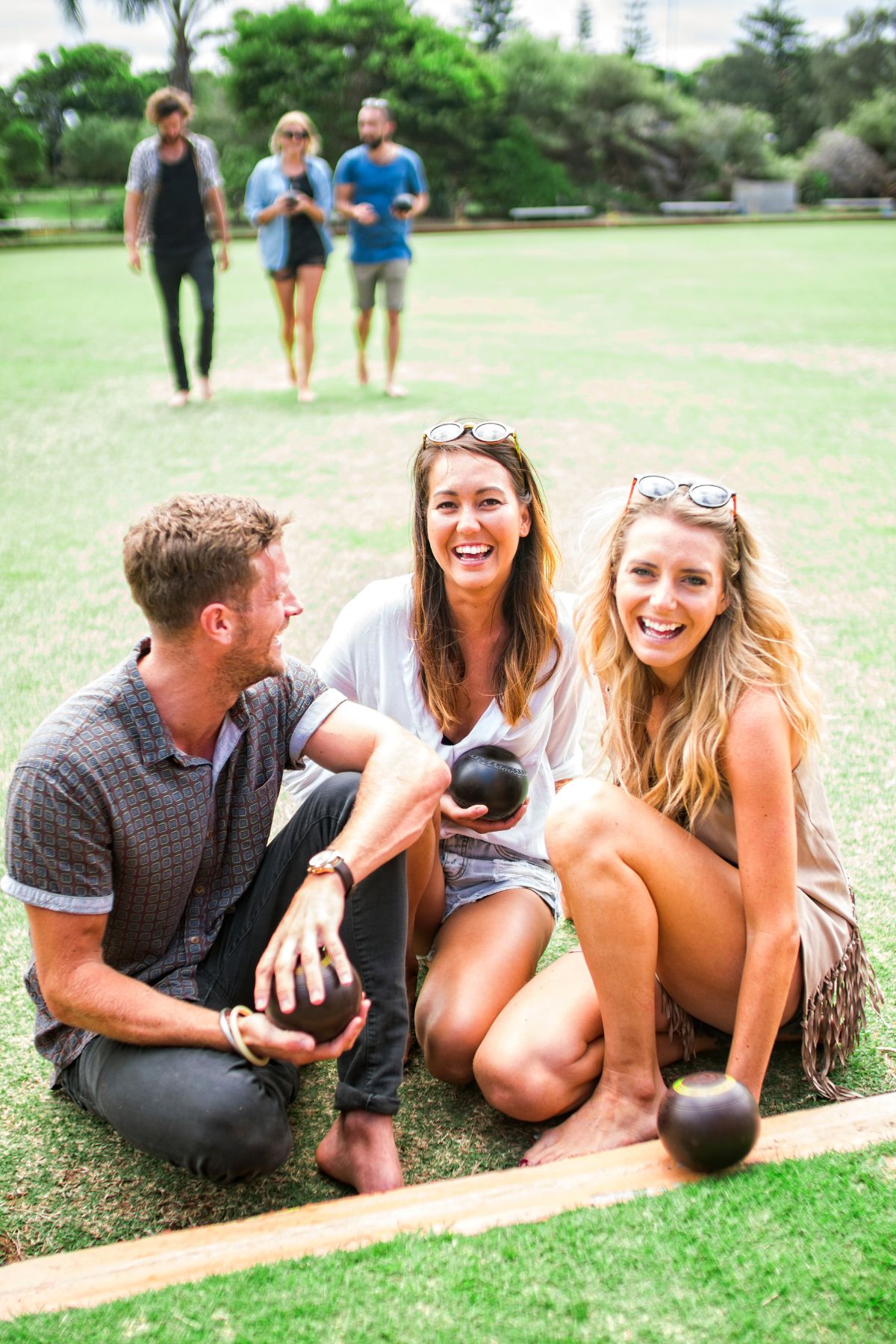 Have Games at the Reception
A wedding reception is not just about dining and dancing. To infuse your casual wedding with more fun and memorable moments, consider adding games to the mix. Games can be a great way to keep your guests entertained and create a relaxed atmosphere.
Maybe it's corn hole, ring toss, or mini-golf; adding a fun activity to your wedding reception is a great way to ensure your guests will have as much fun at your wedding as you are.
Create a list of fun photo opportunities for your guests to find and capture during the reception – like a scavenger hunt!
You can also consider creating custom trivia or bingo cards related to your love story for a personalized touch.
If you don't want to dedicate a whole area of your venue for games, consider activities on the dancefloor.
While not a game, live music can keep the energy up and guests dancing throughout the evening.
Time the games well to avoid interrupting key moments like toasts and dancing.
Be cautious about the games that you organize. Some games might create more division among your guests, depending on what type it is
If you are doing games, make them friendly, funny, and entertaining instead of competitive. This way, those guests that won't join, can still be entertained.
Remember to consider the space, schedule, and weather contingencies while planning. With the right games in place, your wedding reception will be an enjoyable and memorable celebration for everyone.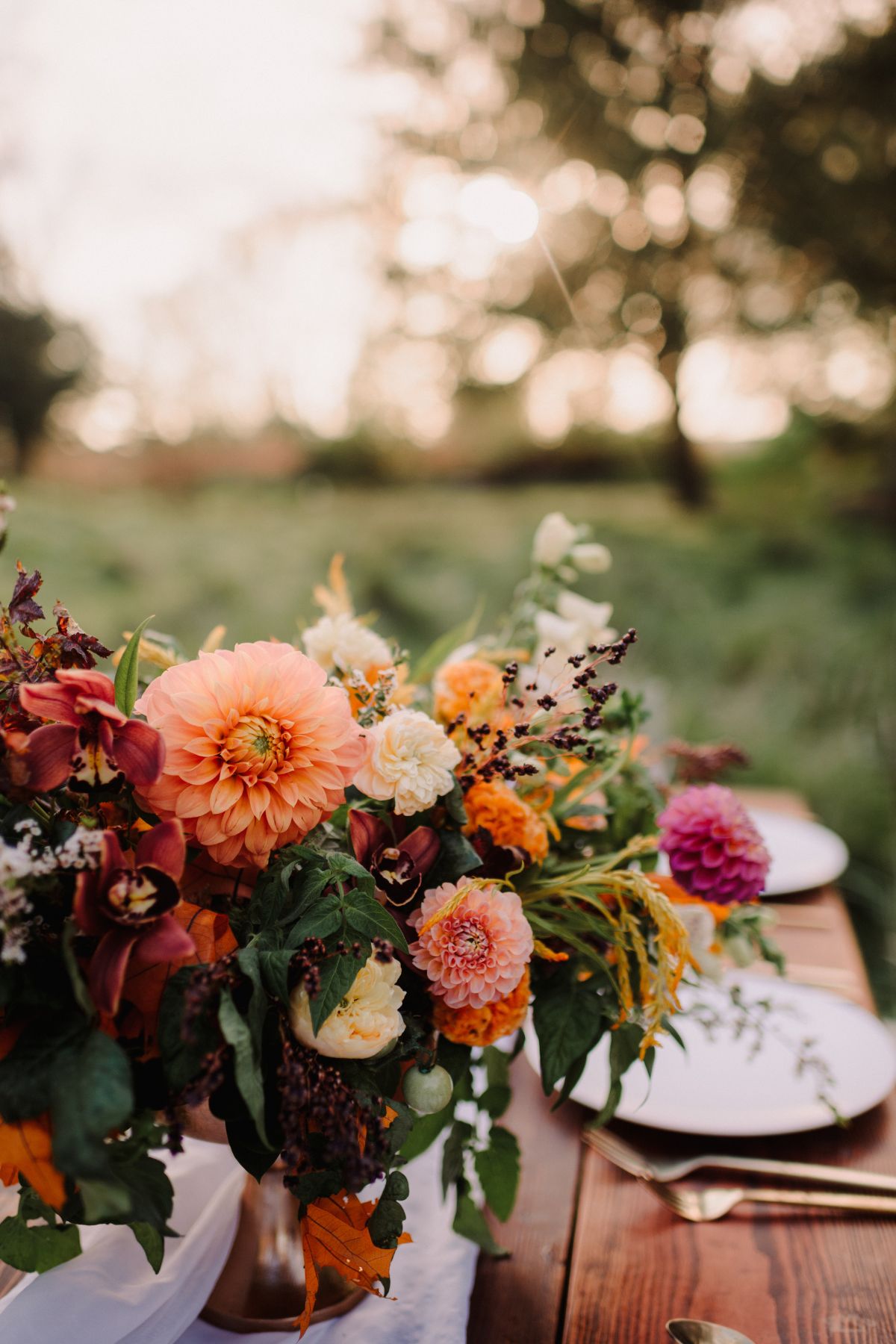 Minimalist Decor
The beauty of a casual wedding lies in its simplicity and unpretentious charm. Minimalist decor can enhance this aesthetic, creating an atmosphere that's both elegant and relaxed.
Light and simple wedding centerpieces (DIY centerpieces), as well as tableware, will help set the *casual* vibe. Wedding decor is a great area to consider to help you save money!
The utensils can often tell if it is a formal wedding or not. Having minimal (basic) utensils shows less formality and gives off a *laid-back* feel.
If you have mementos from your relationship (like photos), these would be more than welcome as decorations at your wedding. Another simple way to decorate is by using framed photos (funny and memorable!) around each table setting. Adding votive candles will help elevate the look!
There is no need for matchy-matchy decor. You can be as mismatched and creative as possible!
By choosing a simple color palette, minimal floral arrangements, clean table settings, and soft lighting, you can create an atmosphere that's both elegant and relaxed.
Have fun with signs and add puns your guests can laugh about! What a fun way to start the wedding!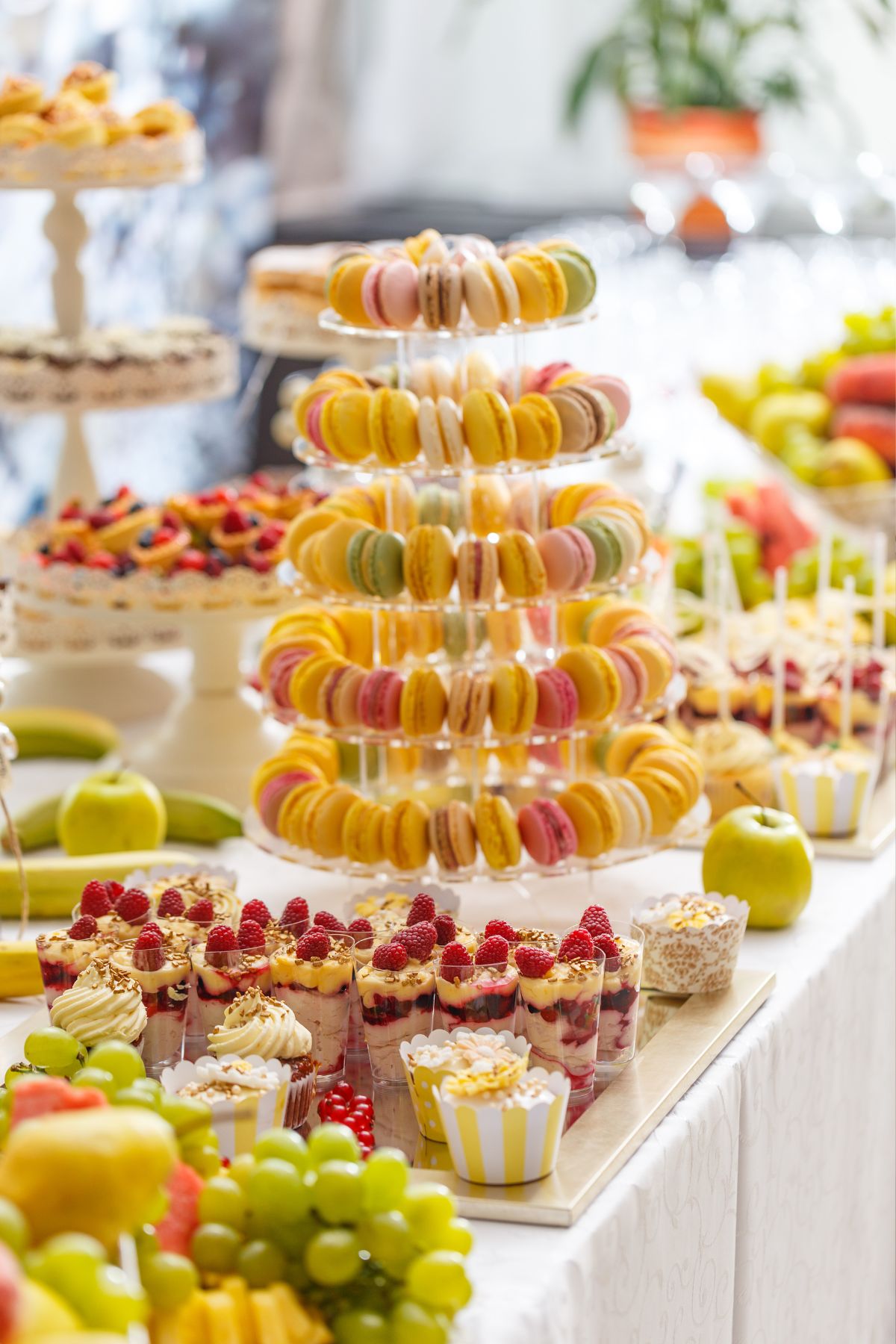 DIY Cake and Dessert Table
Another one of the easiest casual wedding tips is to put up a DIY cake and dessert table. It is a fantastic way to infuse your casual wedding with a personal touch. It's a chance to showcase your favorite sweet treats and celebrate your love in a fun and unique way.
Why not mix up your dessert table with different types of sweets? Opting to do a display DIY cake or a one-tier-only cake is not only cost-effective but also super fun!
Determine your budget for the dessert table. DIY can be cost-effective, but expenses can add up.
Begin by deciding which desserts you'd like to feature. Popular options include a wedding cake, cupcakes, cookies, brownies, and a variety of candies.
Bake or buy a small wedding cake for ceremonial cutting. You can even decorate it yourself with simple, elegant designs.
Homemade cookies and brownies can add a touch of nostalgia to your dessert table.
Invest in a beautiful cake stand to showcase your wedding cake. Create simple labels for each dessert item to inform guests about their choices.
Fresh flowers or greenery can be used as table decorations to add a touch of natural beauty.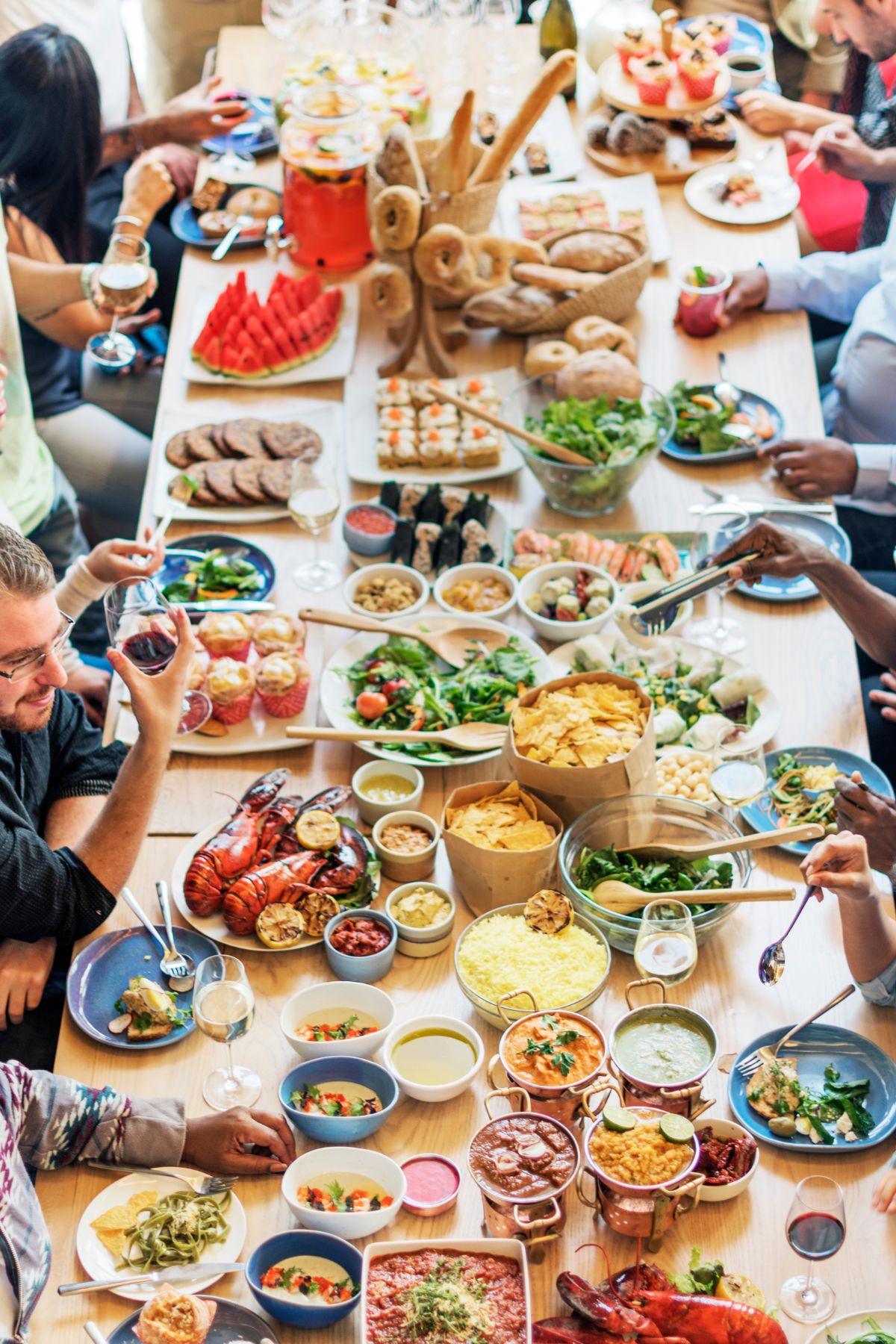 Buffet or Family Style
We have shared how you can elevate a buffet-style dinner in this article. Same with the family-style wedding dinner here. Buffet and family style make the dinner ambiance casual. To add to that, you will also pocket a lot of savings if you opt to do it this way.
Choosing between a buffet and family-style dining for your casual wedding can set the tone for the entire event. Both options offer a relaxed and communal dining experience that matches the informality of your celebration.
After all, comfort food is best served either buffet or family style! If you are going for a casual vibe, comfort food is a clear path toward it!
Buffet Dining:
Variety: A buffet allows you to offer a wide variety of dishes, catering to different tastes and dietary preferences.
Informal Atmosphere: Guests can serve themselves, promoting a laid-back and social vibe.
Cost-Effective: Buffets are often more budget-friendly, as they require fewer servers.
Family-Style Dining:
Shared Experience: Family-style dining encourages interaction as guests pass dishes and share food.
Elegant Presentation: It offers an elegant and communal presentation of your meal.
Guest Involvement: It can make guests feel more involved in the dining experience.
Ensure that the buffet line flows smoothly and that there are enough serving utensils for family-style dining. One of the casual wedding tips when it comes to buffets and family style is to keep hot foods hot and cold foods cold to maintain food safety standards.
There are so many great ways to make your casual wedding day special and truly about you and your wedding! We hope that this article gave you some ideas on how to make your big day memorable and fun for everyone involved.
There you are lovelies! Casual Wedding Tips: Cost-Effective + Beautiful!