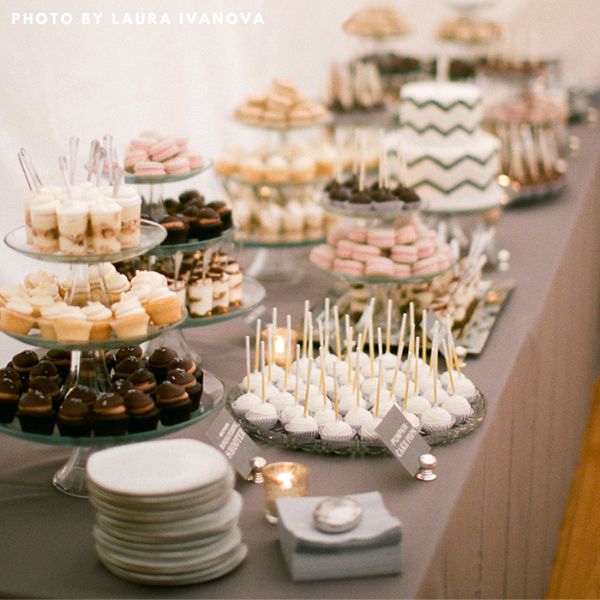 Wedding Cake Alternatives. Cupcakes? Cake Pops? Cookie tower? Donut tower?
If you're looking for an alternative to a traditional wedding cake, there are a few great options you may want to consider. Cupcakes are a popular option as they can be customized to fit any theme, and they can be easily portioned for guests.
Another great option is a tiered cheese wheel cake, which is a great way to combine a cheese course with the traditional wedding cake look. If you're looking for something a bit more unique, you could also consider a multi-layered donut or macaron tower.
There are a lot of options to consider as wedding cake alternatives. But we think we should start the planning on this with the question "what is the intention behind looking for a wedding cake alternative?"
Hear us out here. Knowing what this search is for, will help narrow down your options and find the best route for your wedding cake alternative search.


If you are looking for wedding cake alternatives to save money, here are a few options:
cupcake/mini cupcake tower
donut tower
donut hole tower
brownie tower
cookie tower
cotton candy bites
mini popcorn
fruits (chocolate covered)
---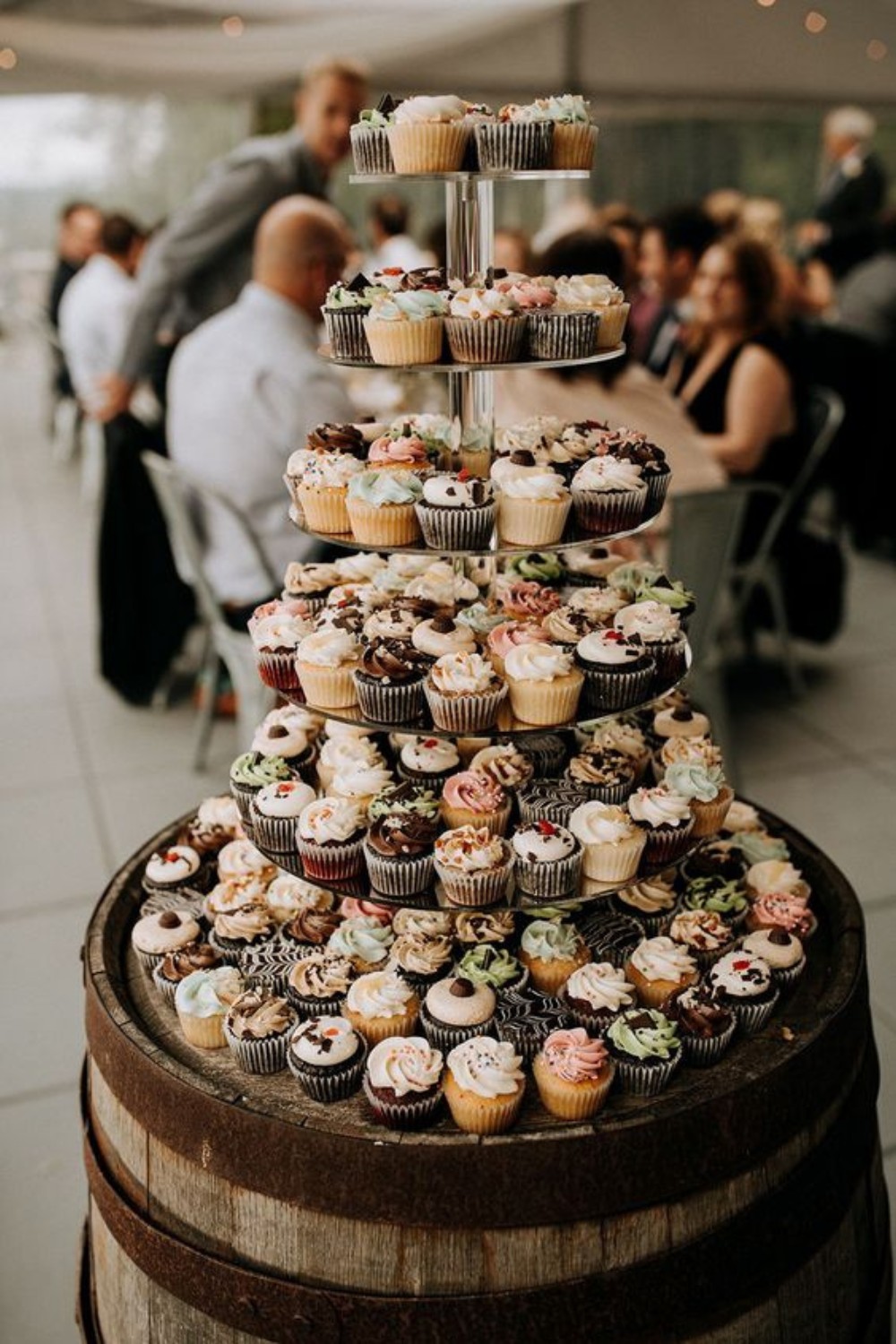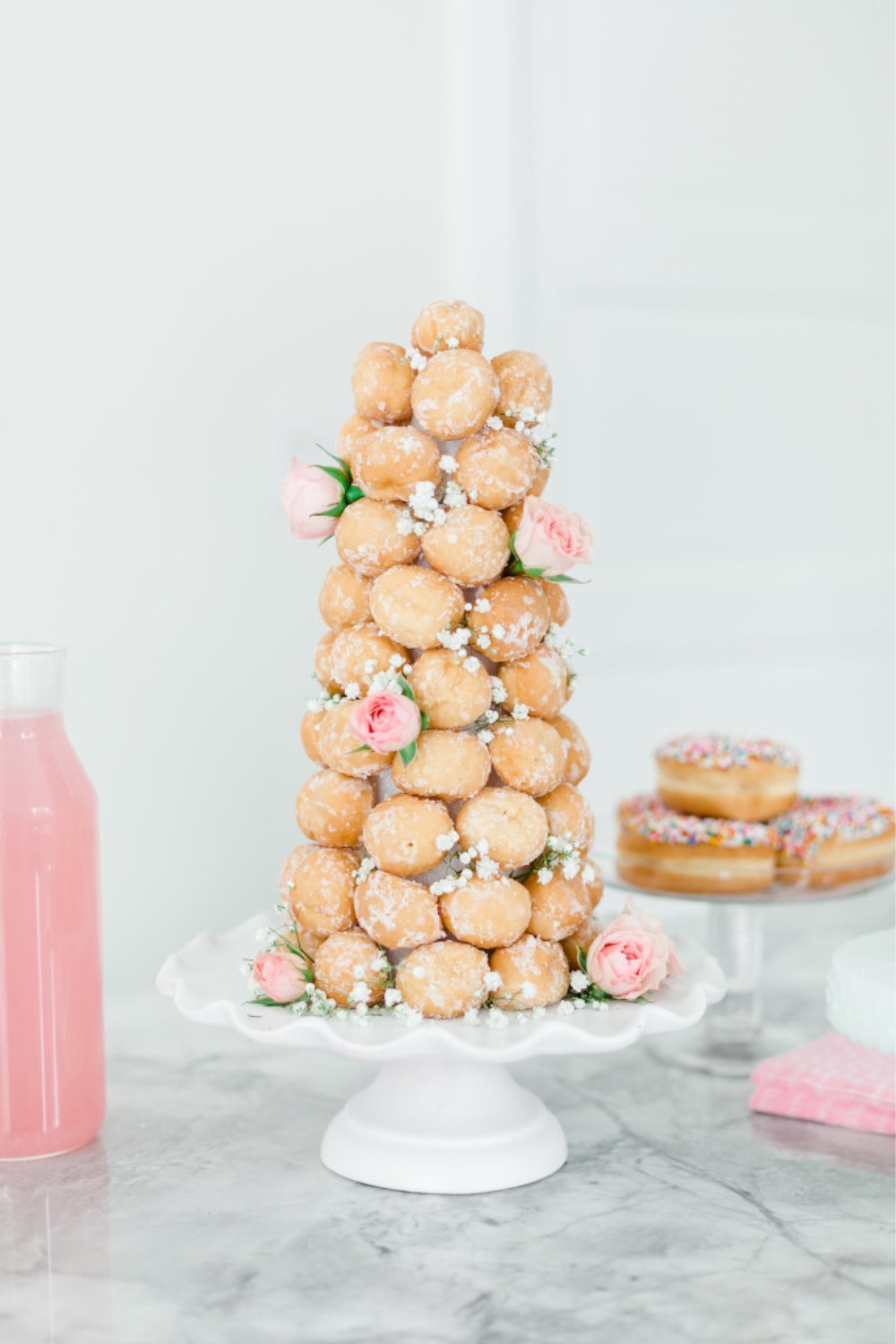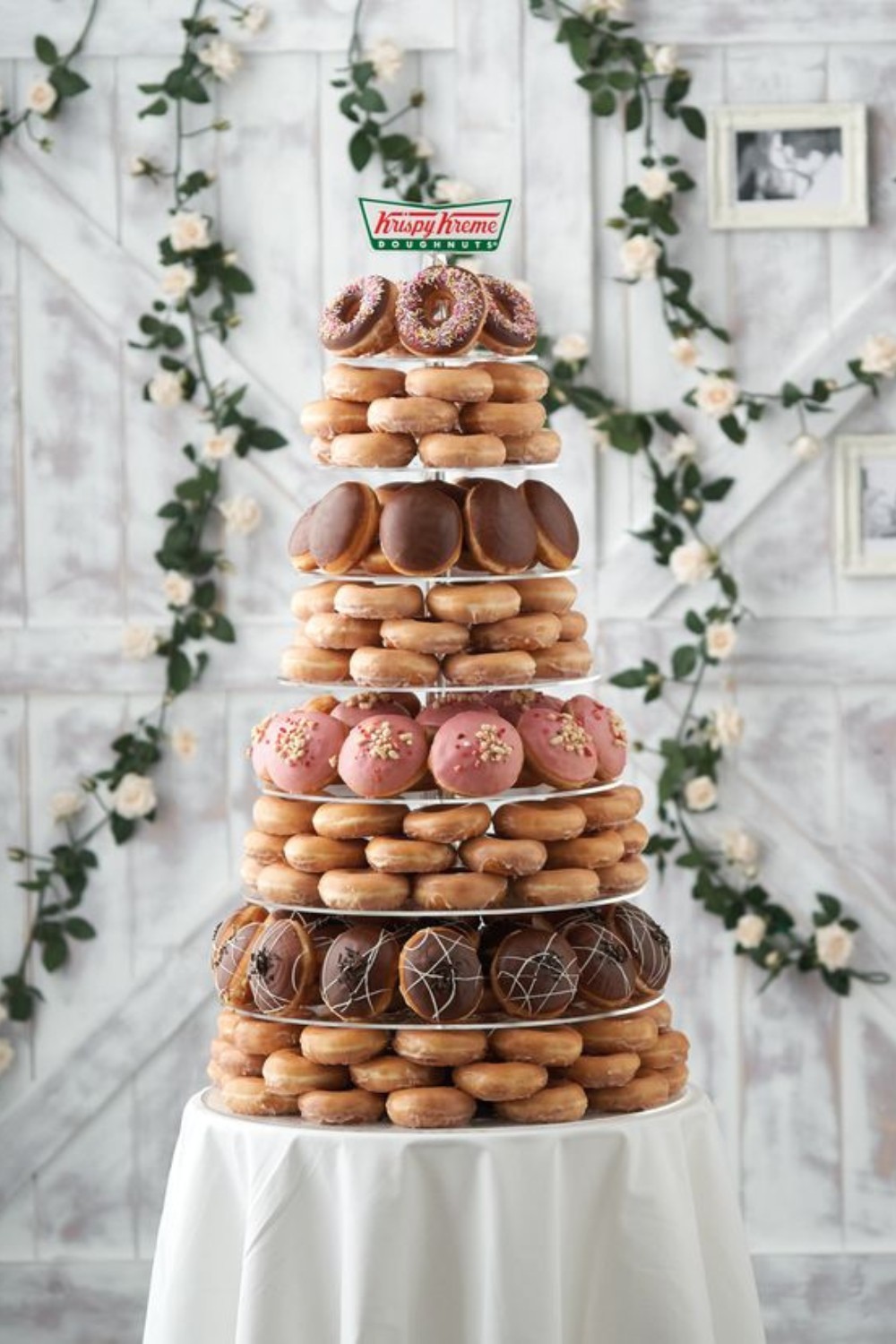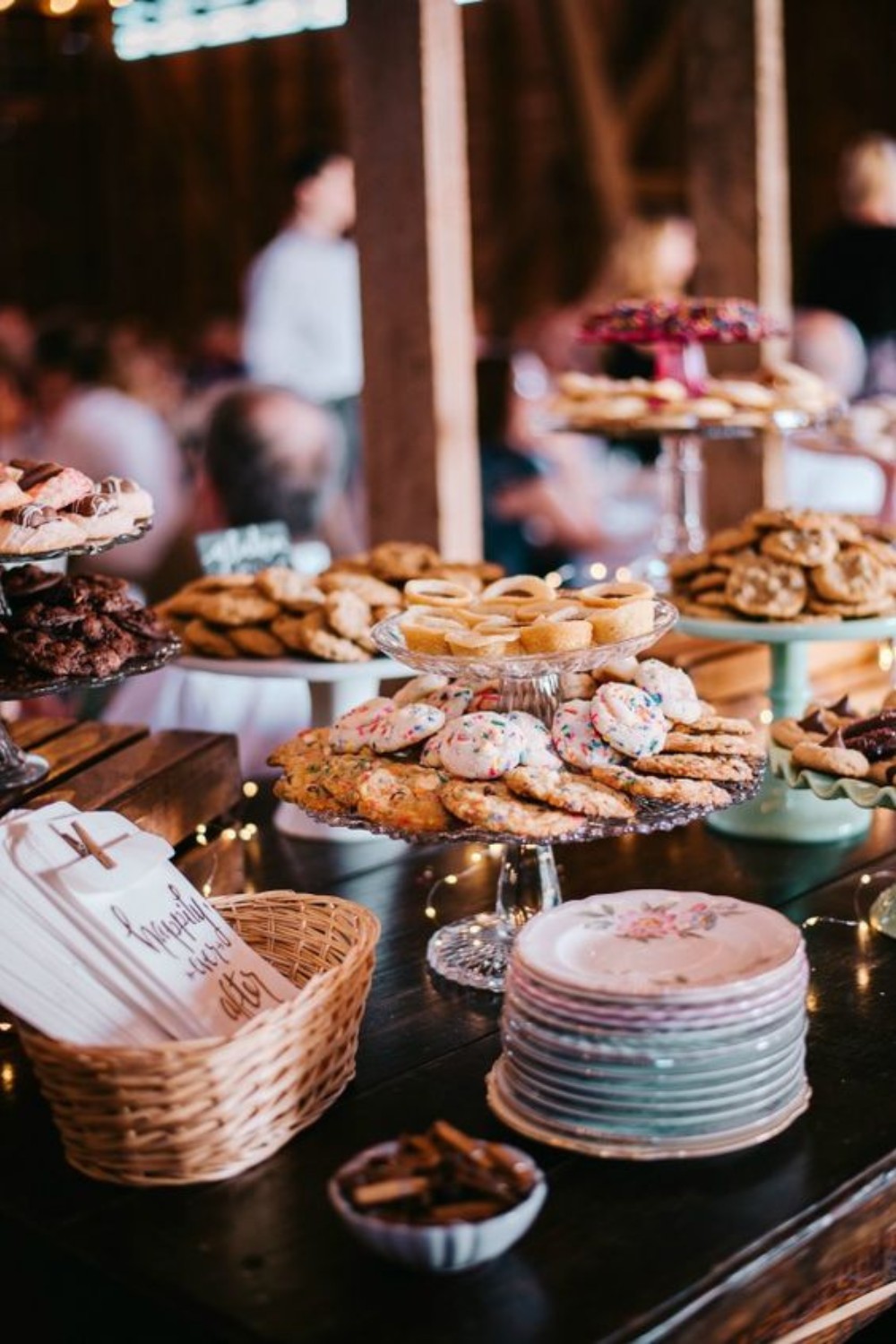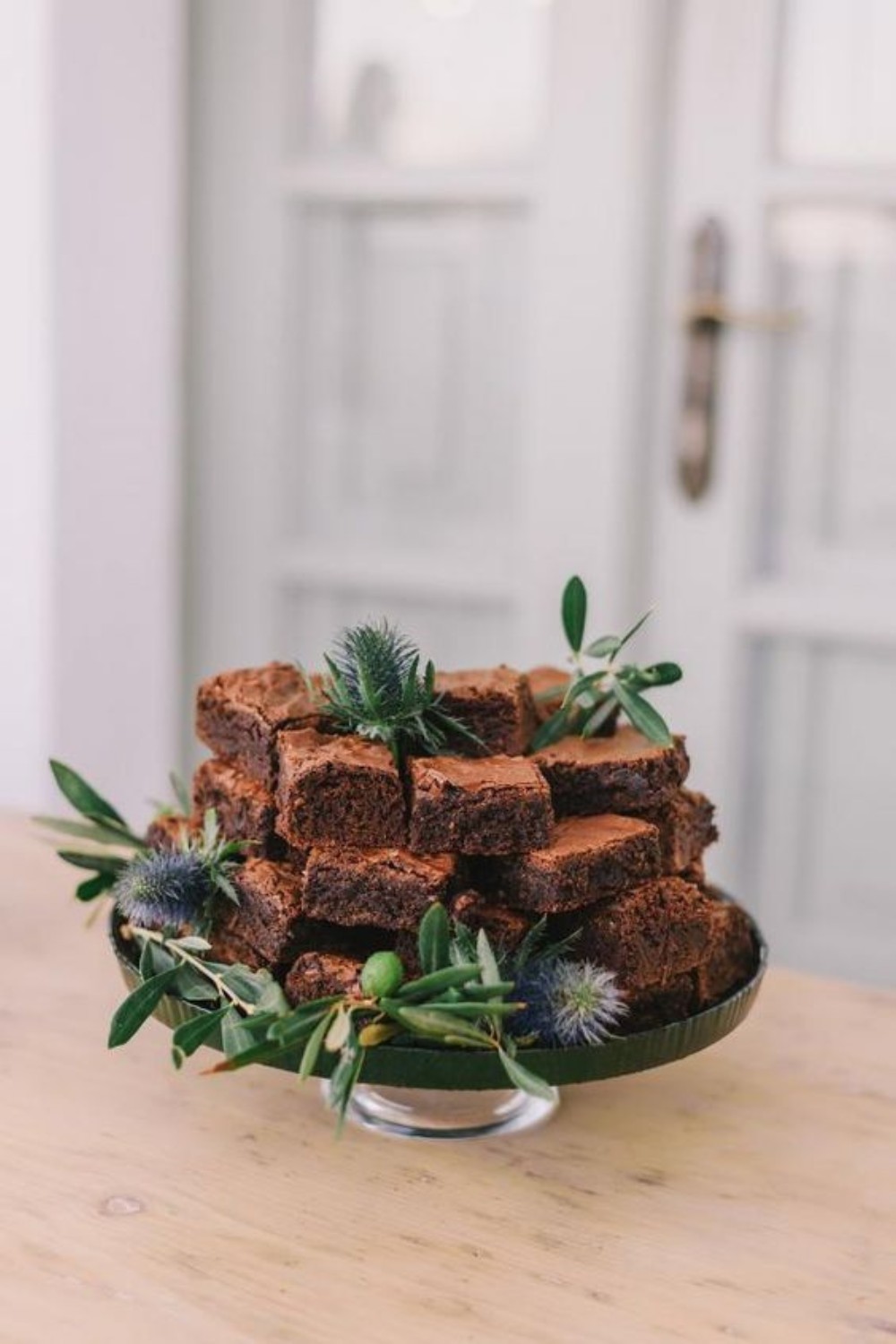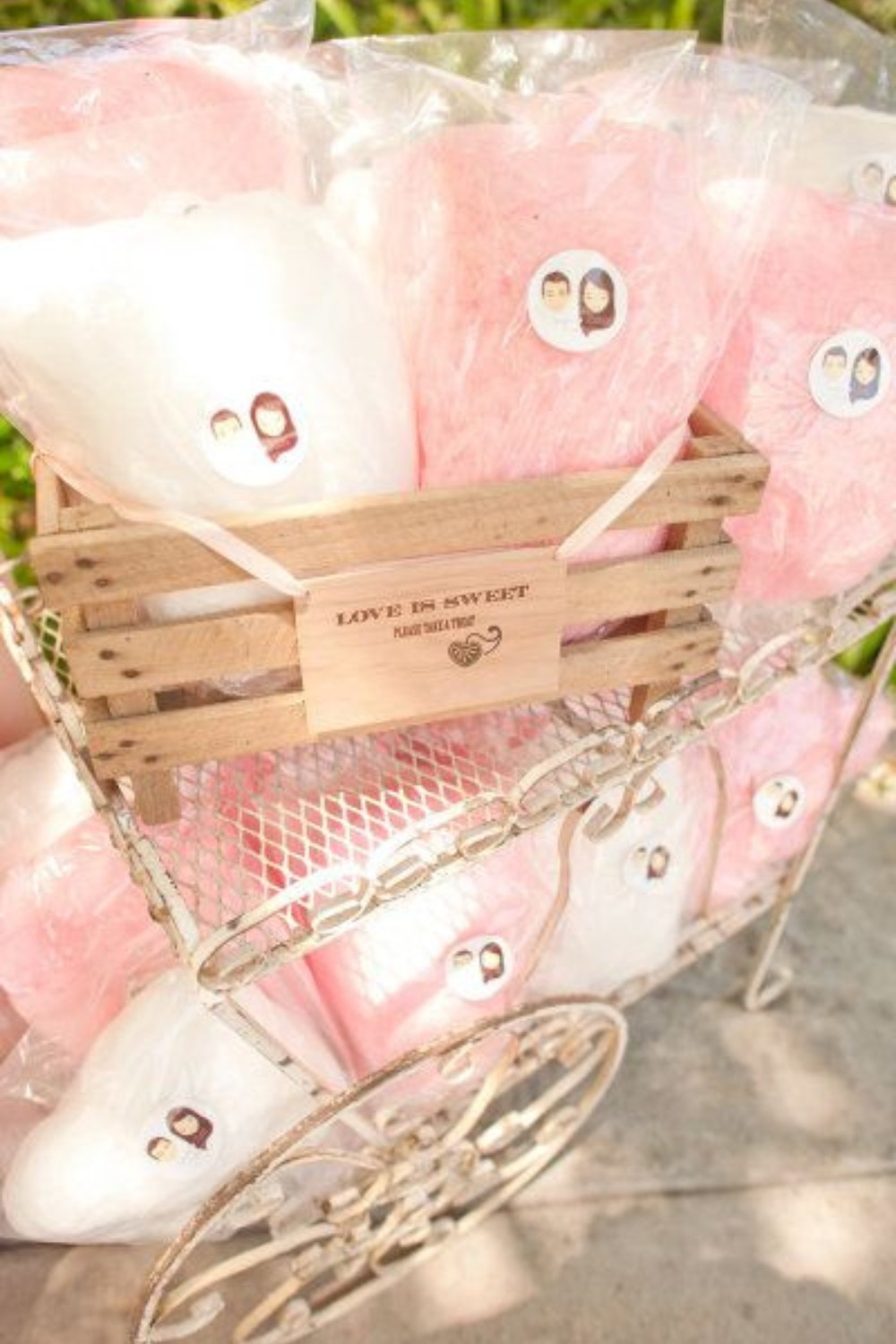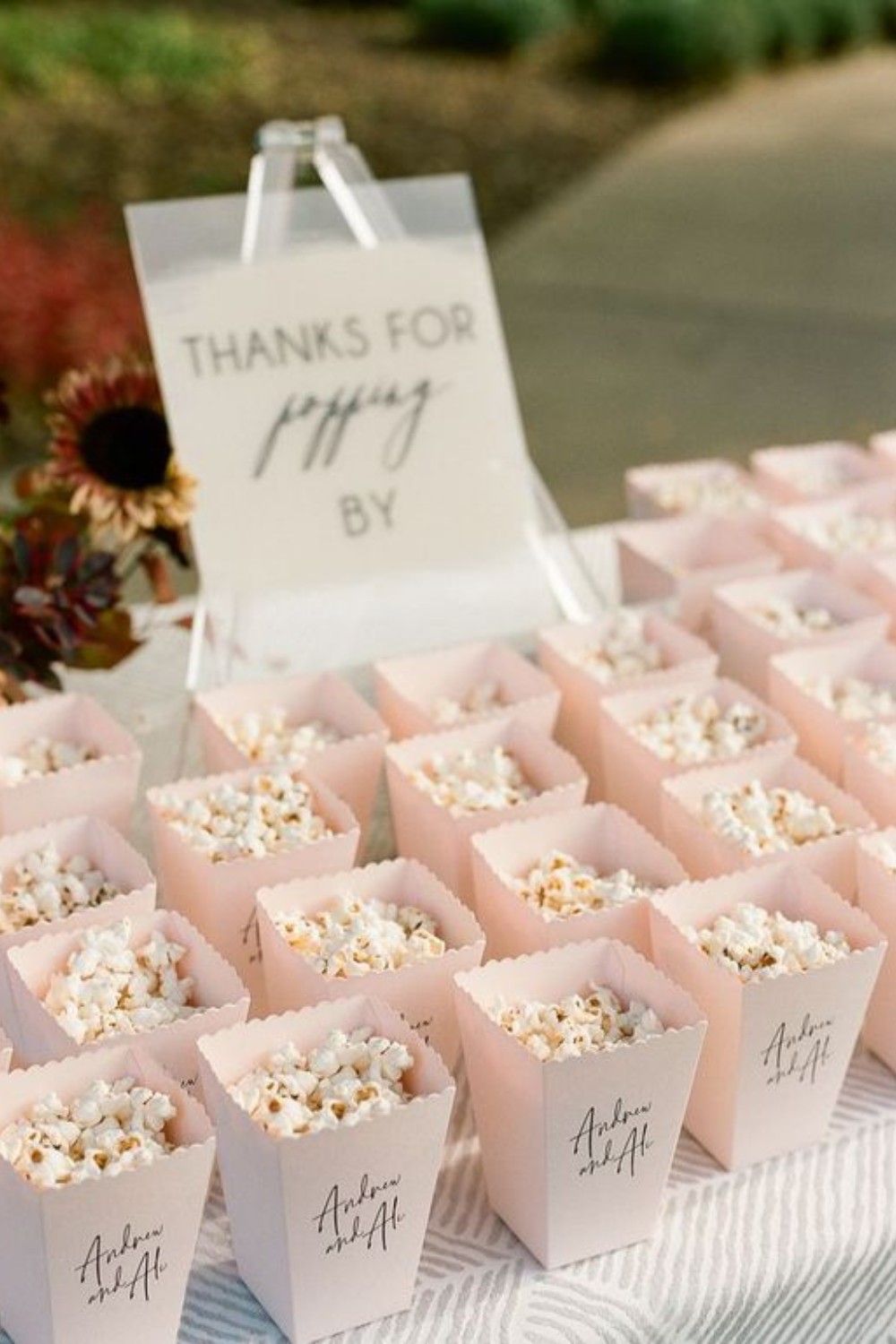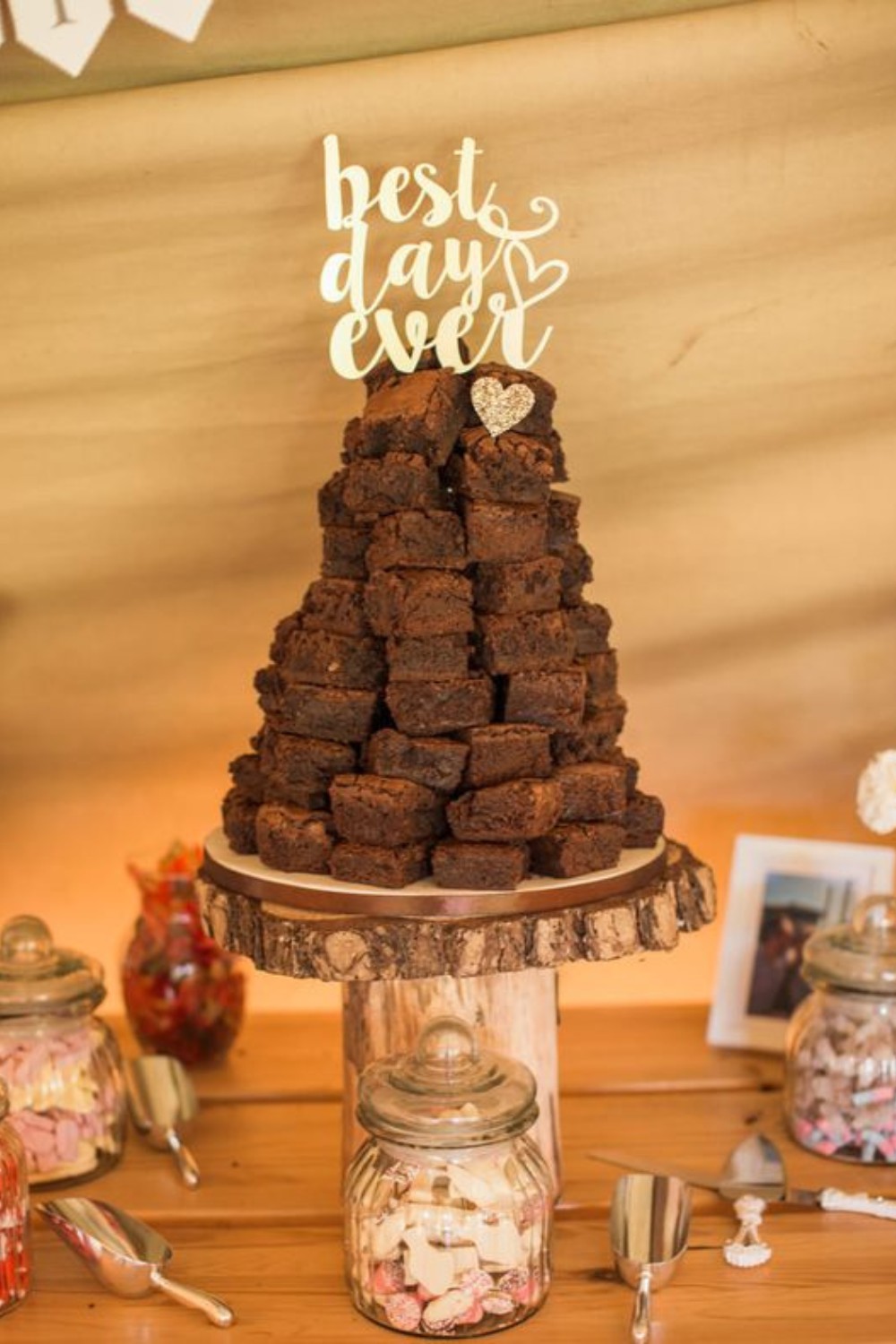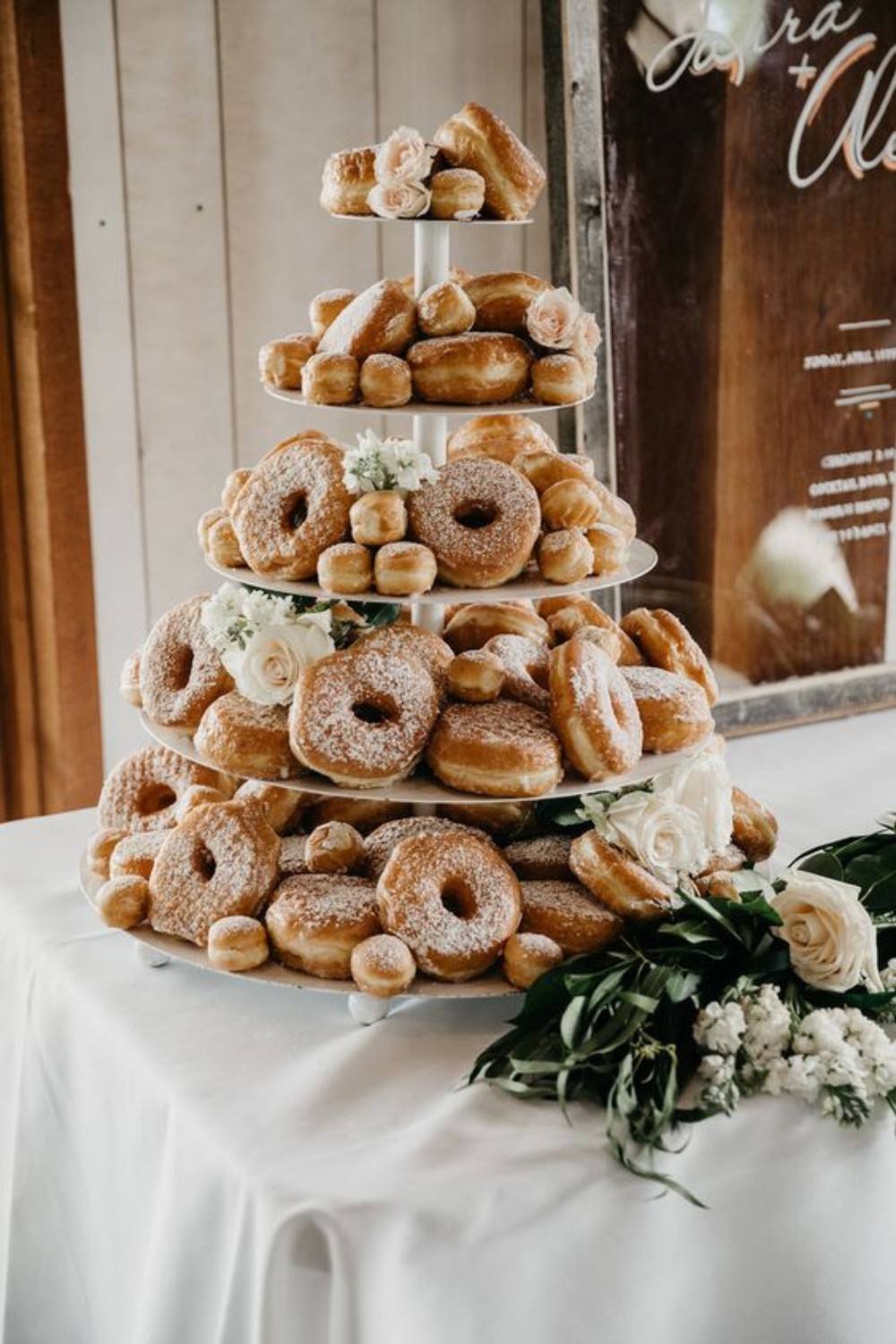 ---
---
If your goal is to serve something different other than a cake (meaning, the cost isn't the reason!) then here are some options:
macaron tower
dessert table (mix of pastries and sweets)
mini cheesecake cups
cream puff tower
bite-size pie tower
croquembouche
large cupcake tower
mini dessert cups (station)
cake pops
cheese wheel cake (actual cheese varieties stacked to resemble a cake!)
meringue bites
---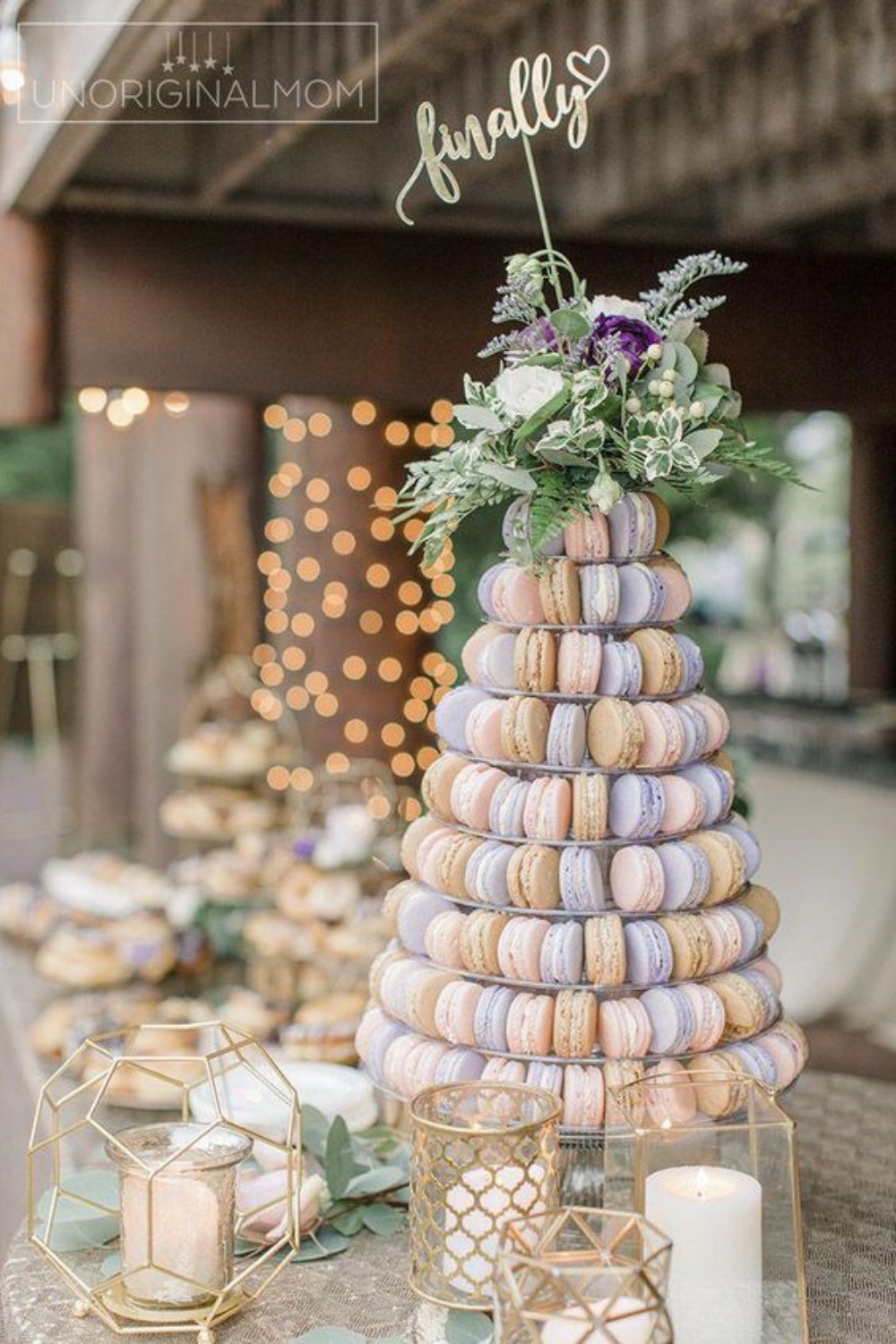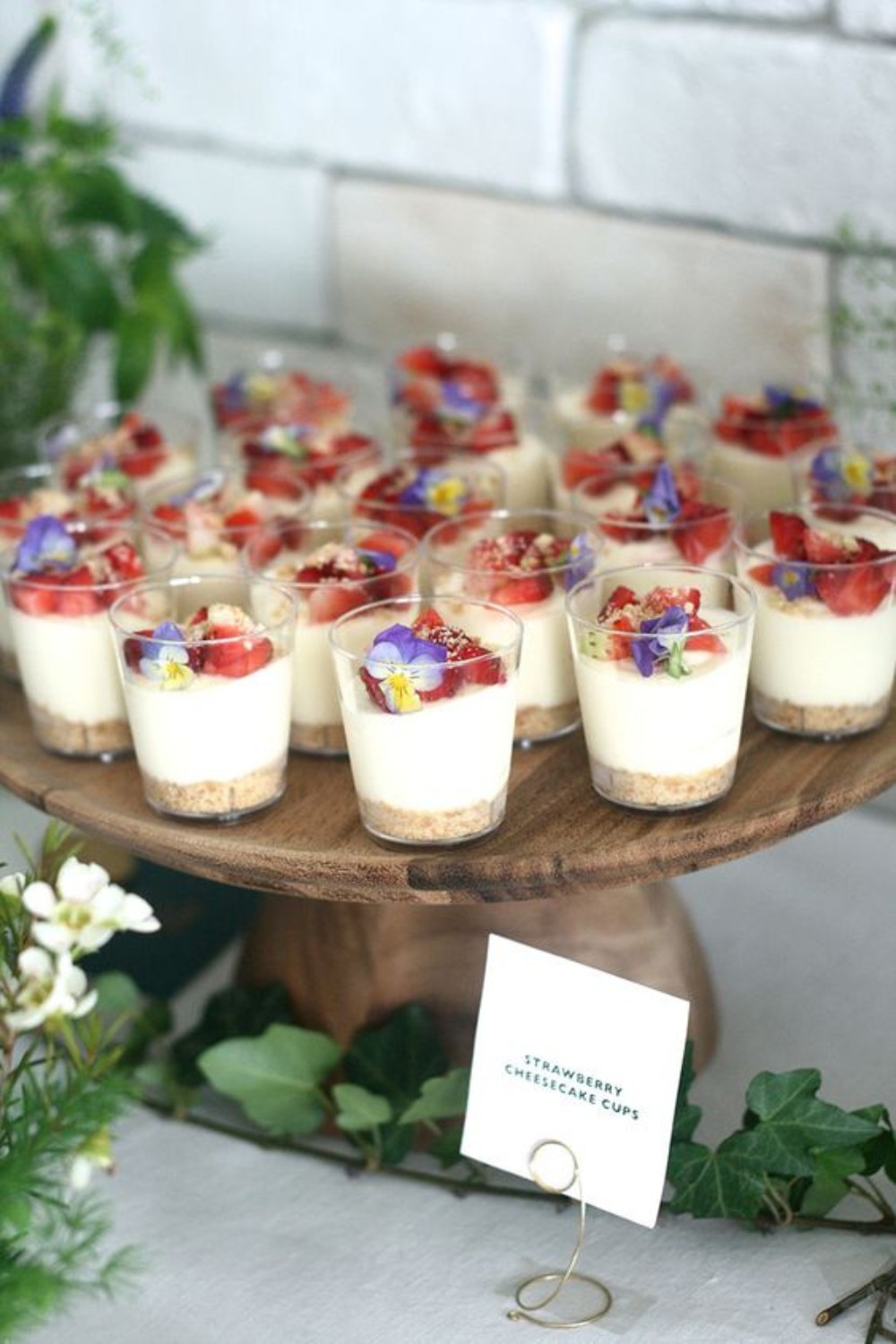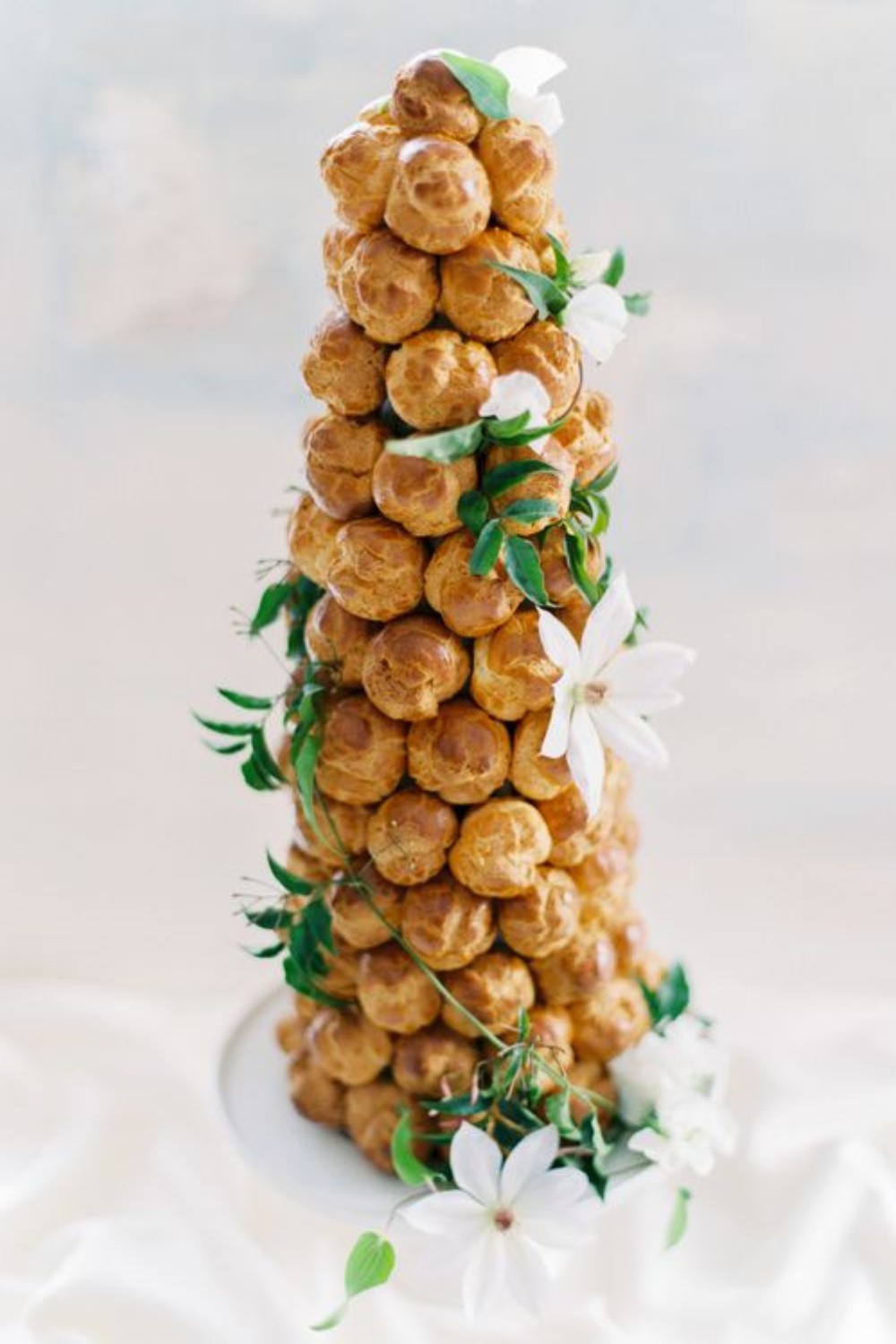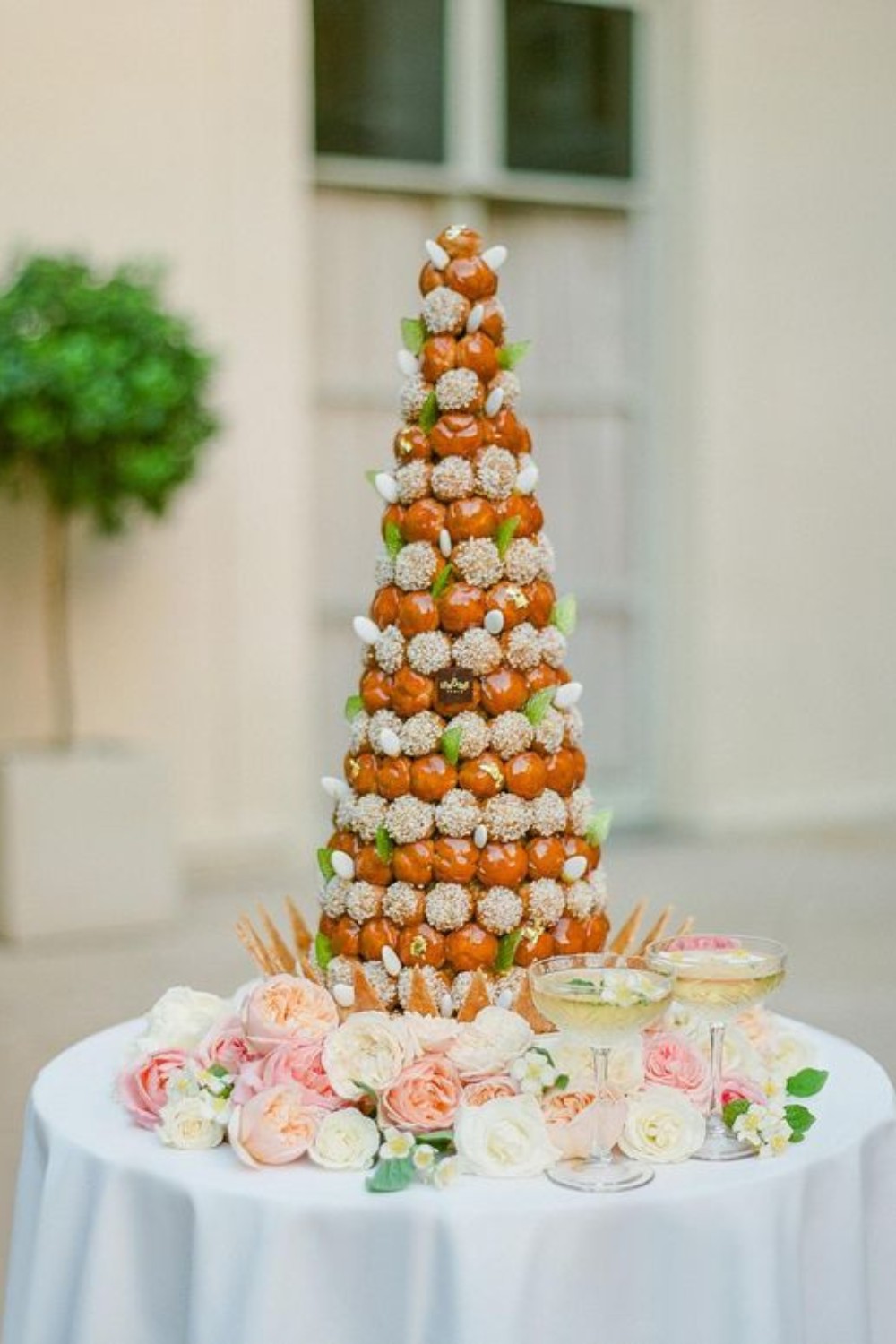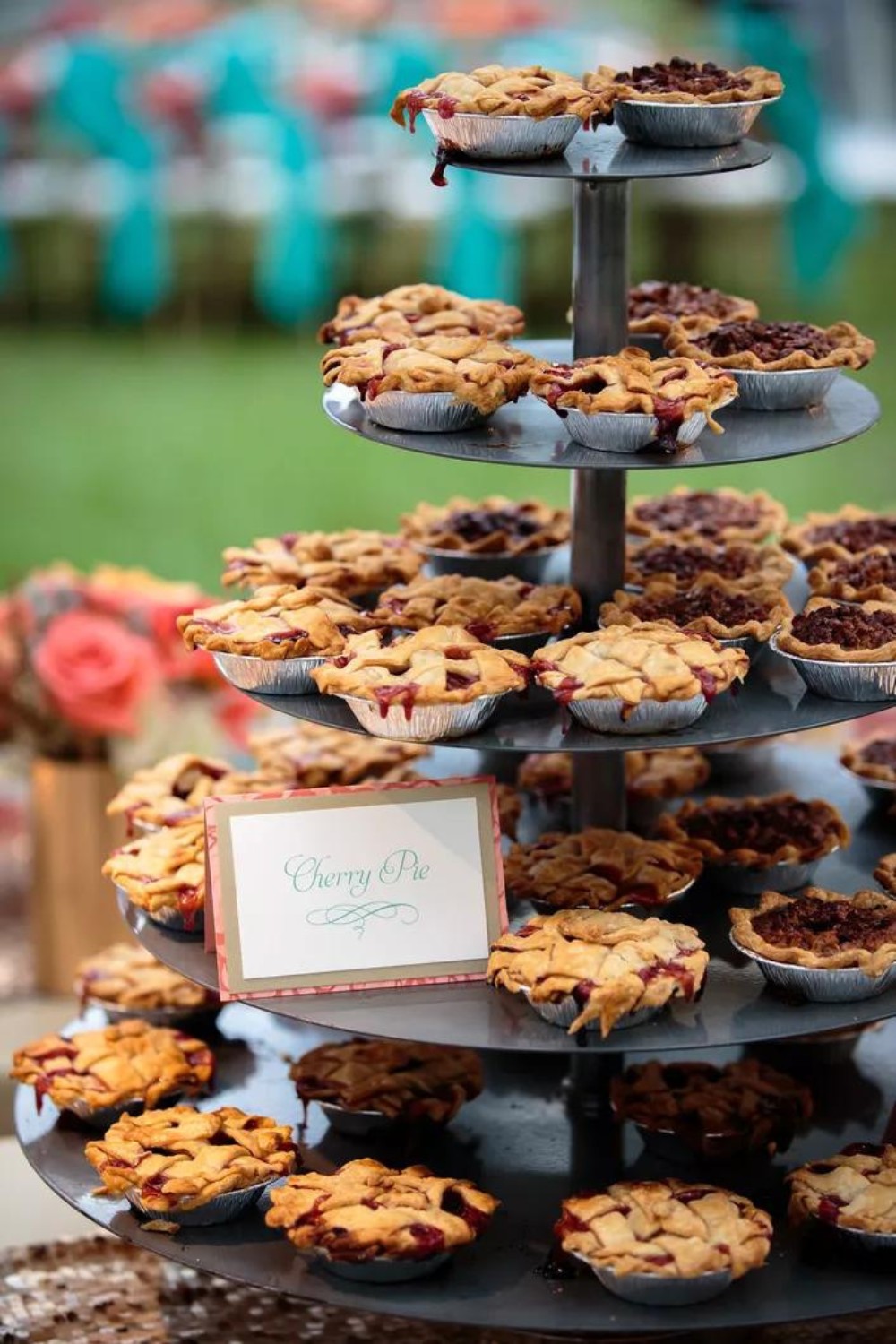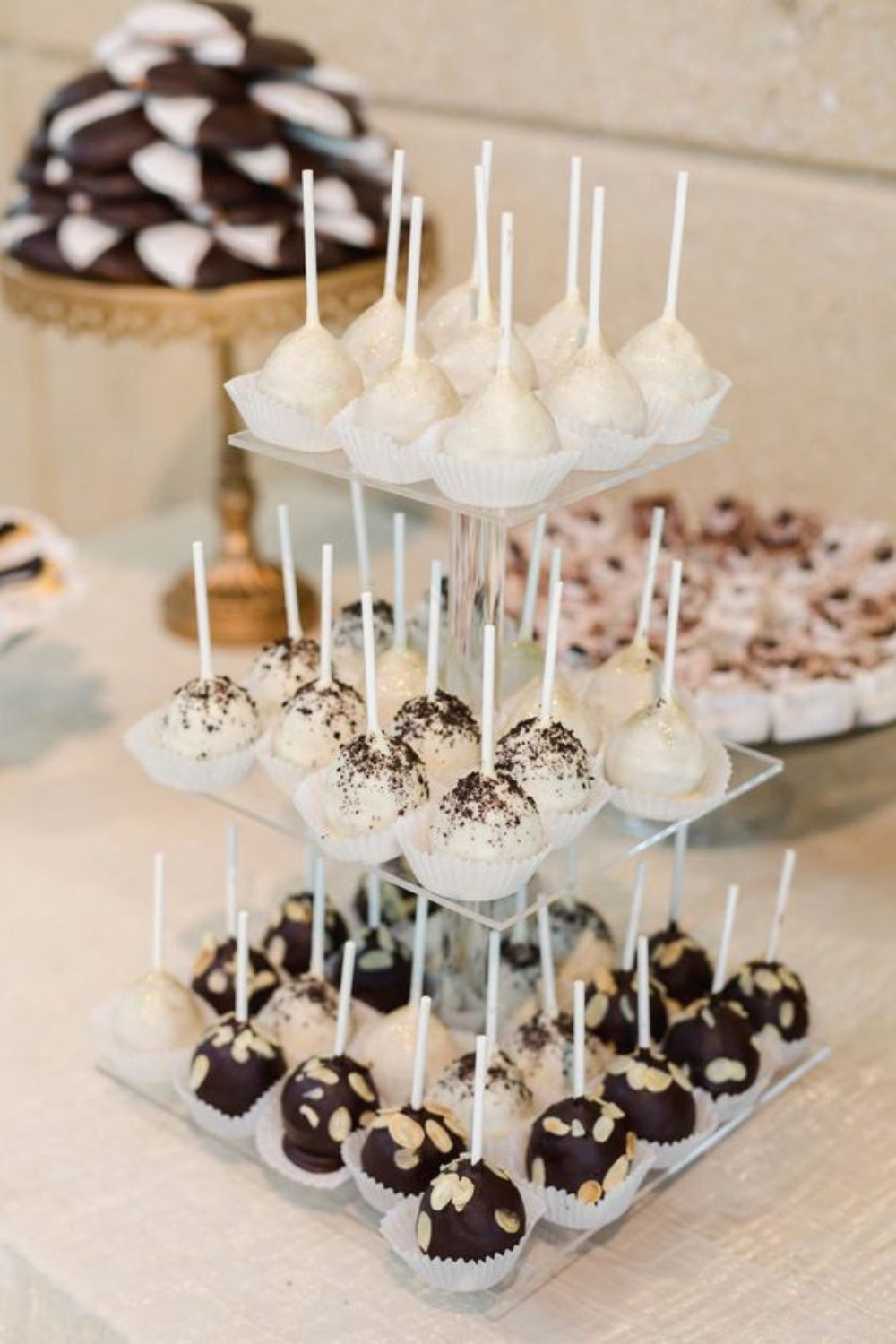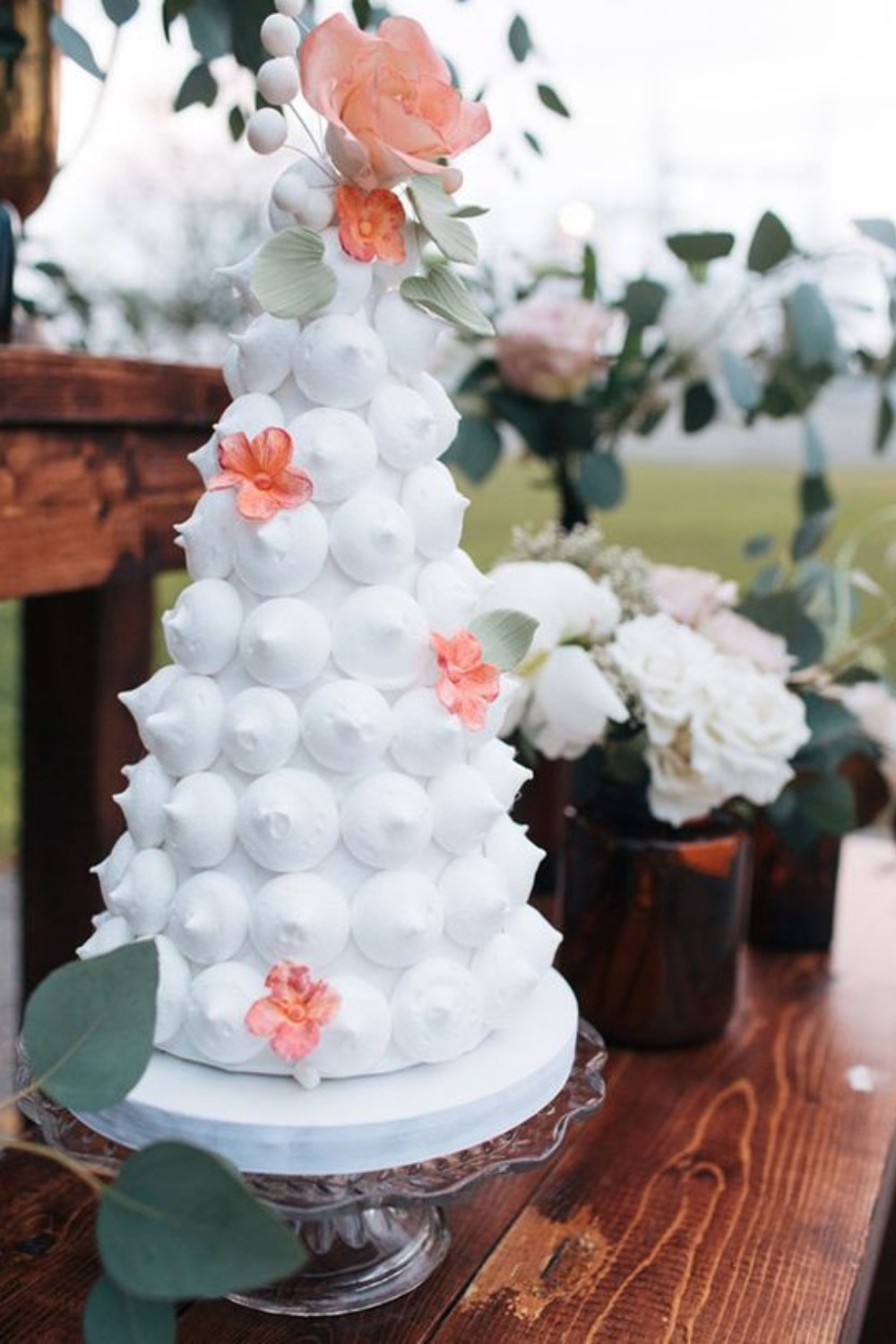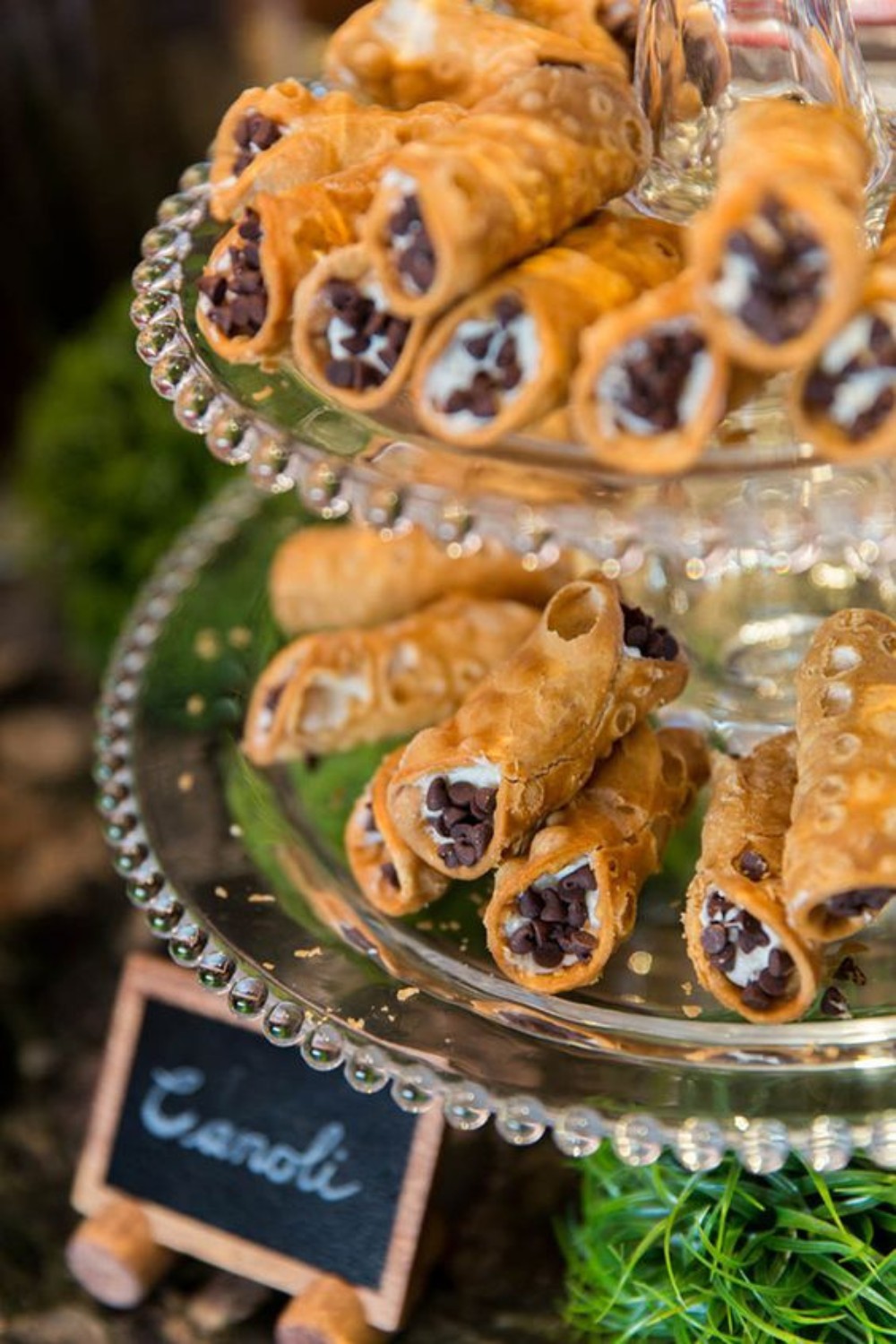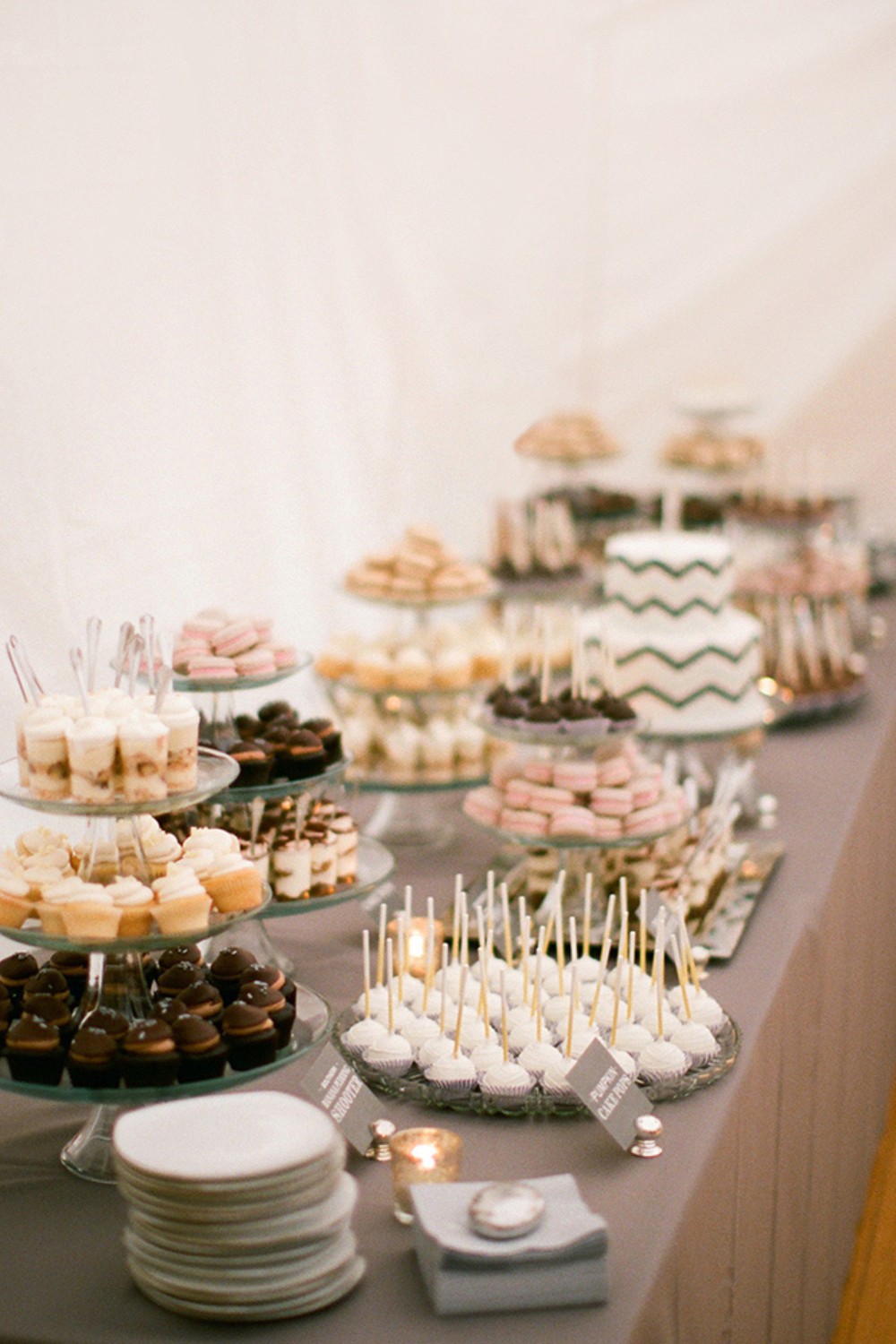 Knowing your intention as to why you are looking for a wedding cake alternative will help you determine what is right for you.
PRO TIP: You can essentially choose any mini or regular-size dessert you prefer and either set them up as a dessert table or place them on a "tower" or a "3-tiered serving stand."
PRO TIP #2: If you still want to keep a wedding cake but want to save money, you can still purchase a cake/s can put them on a stand, and add a custom cake topper.
PRO TIP #3: Feeling creative? Check out this rice krispies display cake that you can easily put together.
You can also always set up a "display cake" and then purchase a slab cake. Have the kitchen serve the slab cake slices behind the scenes as dessert. This idea will help a lot with keeping everything within budget.
For the other choices we have presented here, like the macaron tower, this will inevitably end up costing the same, if not more than that of a wedding cake.
Consider the number of cake serving per person. If you want to serve a slice of cake per guest, will that make more sense to you in terms of the budget instead of 2-3 macarons per person?
Also, how can you "police" it so that every person only takes max 3 macarons? What happens if someone takes 5? Will there be enough or extra to go around?
These are some things you can consider when choosing the best wedding cake alternatives that fit your circumstance better.
There you are lovelies! Our insight on Wedding Cake Alternatives!