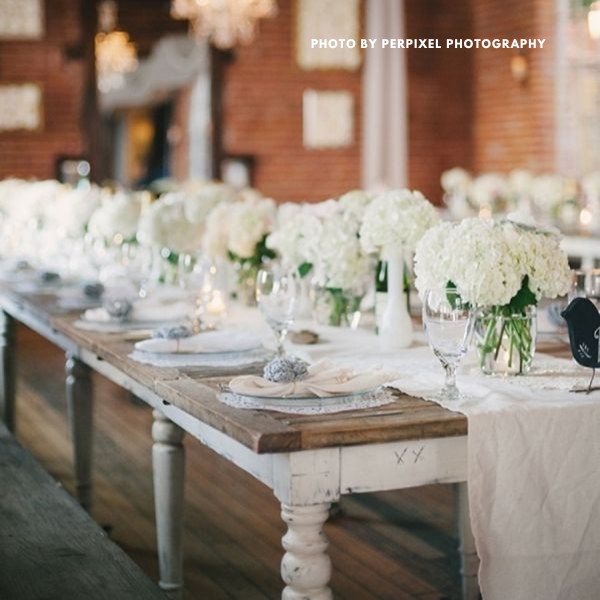 Hydrangea Wedding Centerpiece Ideas! It's so fluffy! Hydrangeas do not only bring beauty but also volume! This is why it is an affordable option if you are looking for a centerpiece that has volume but does not break the bank!
As much as it is pretty on its own, they also make a great design combination together with roses, garden roses, peonies, lisianthus, daisies, tulips, stock, greeneries, orchids, and basically any flower you love!
Dress up your tablescape with lots of candles! From tapered, pillar, and votives! Most hydrangeas come in white and blue, but they also come in antique colors- even pink and purple! They can also be dyed or sprayed to the shade you like!
You can dress up or dress down your arrangements depending on how you style them! That's how versatile these flowers are, perfect not just for weddings, but also for any event!
Hydrangeas are usually seen at weddings as fillers, but they can surely also be the start and the focal point of the wedding centerpiece or wedding decor!
The best thing about hydrangeas is that they are affordable and cost-effective! Perfect if you would want to stay within (or under) your budget, but achieve volume and style!
Budget-friendly and beautiful! Cheap and yet elegantly stylish!
This site contains affiliate links. For more info, please see our full disclosure. This post has Amazon links, and as an Amazon Associate, Wedding Planning Resources earn from qualifying purchases.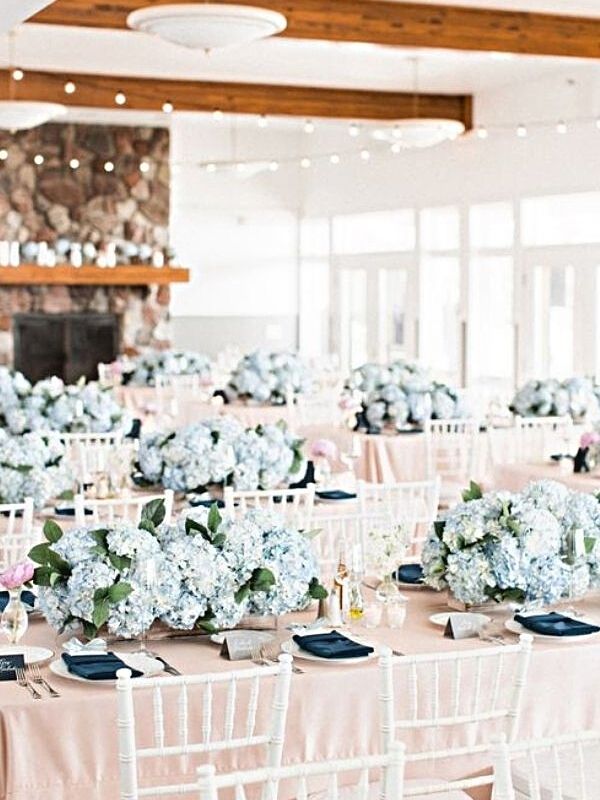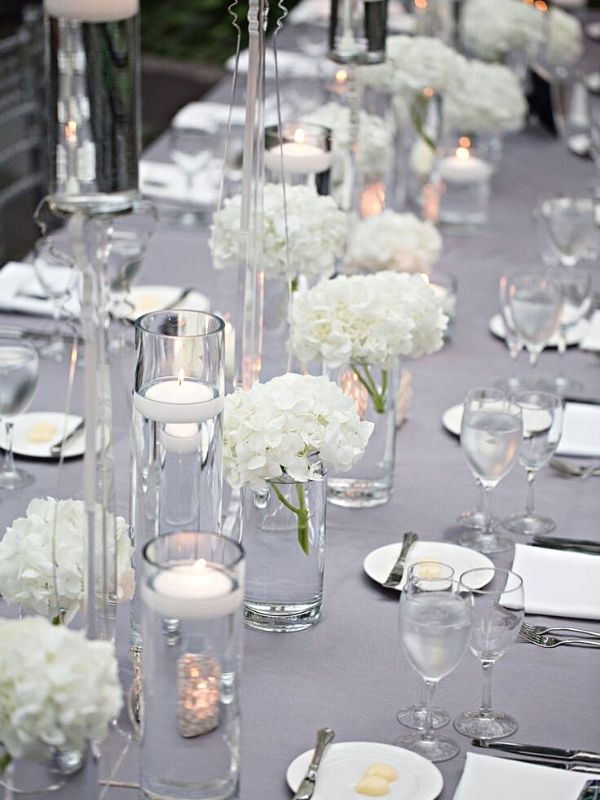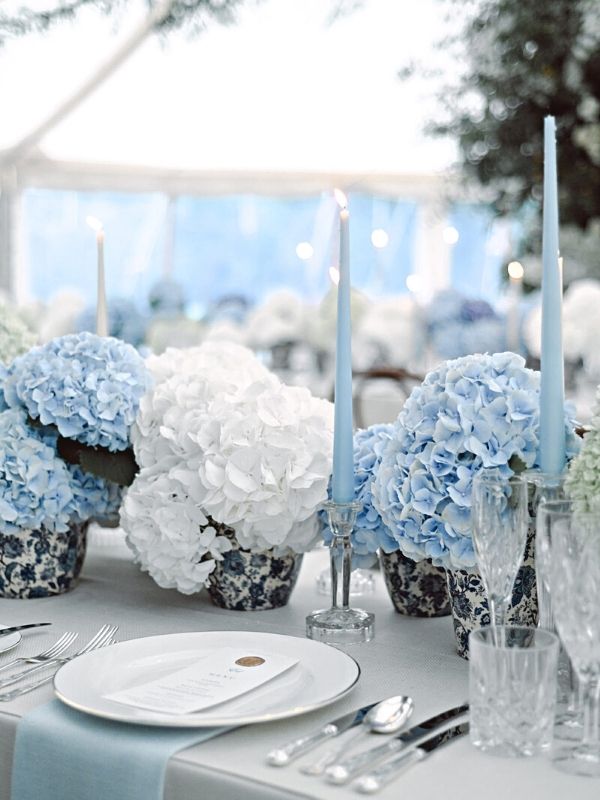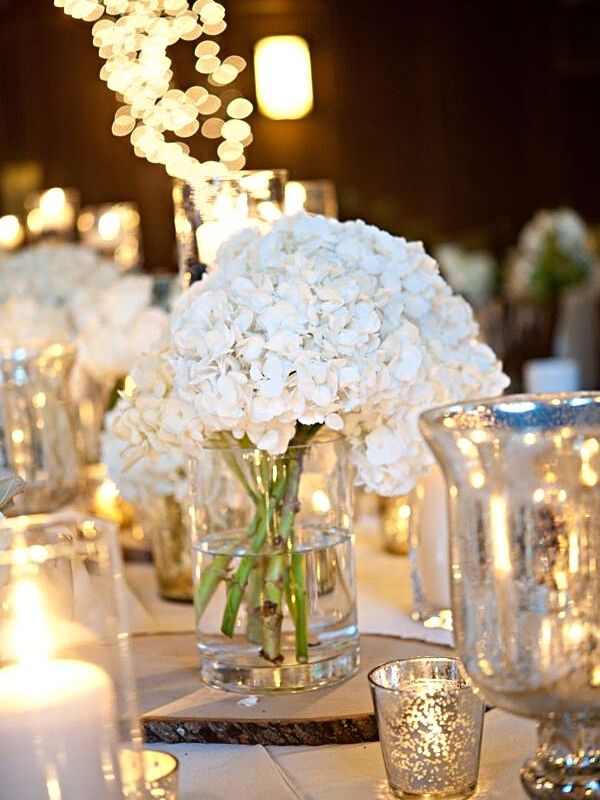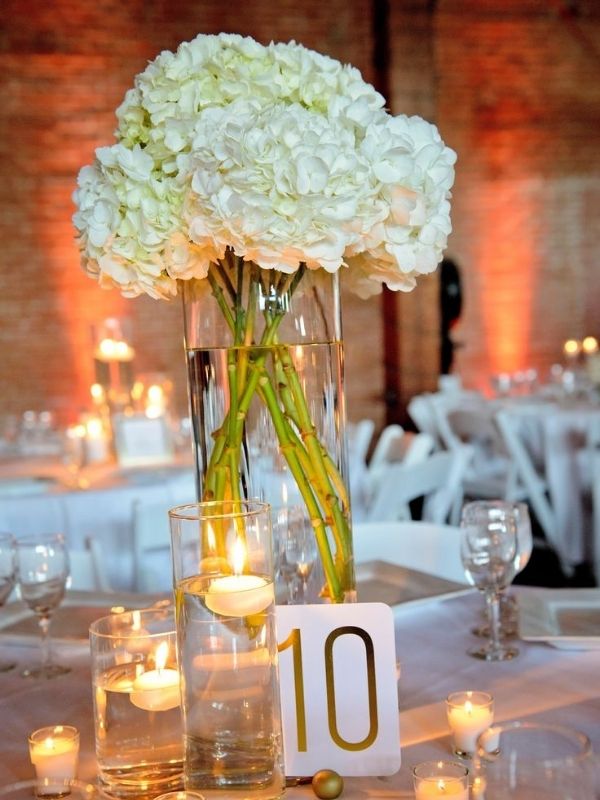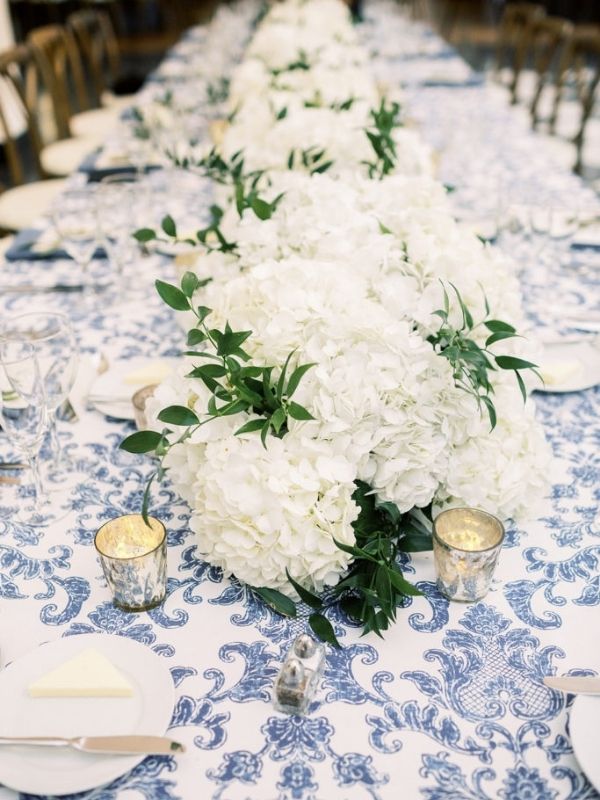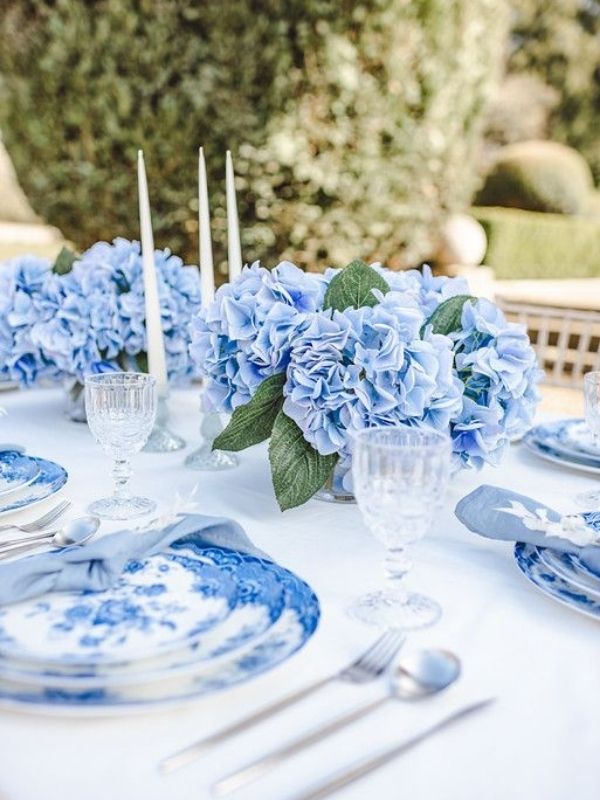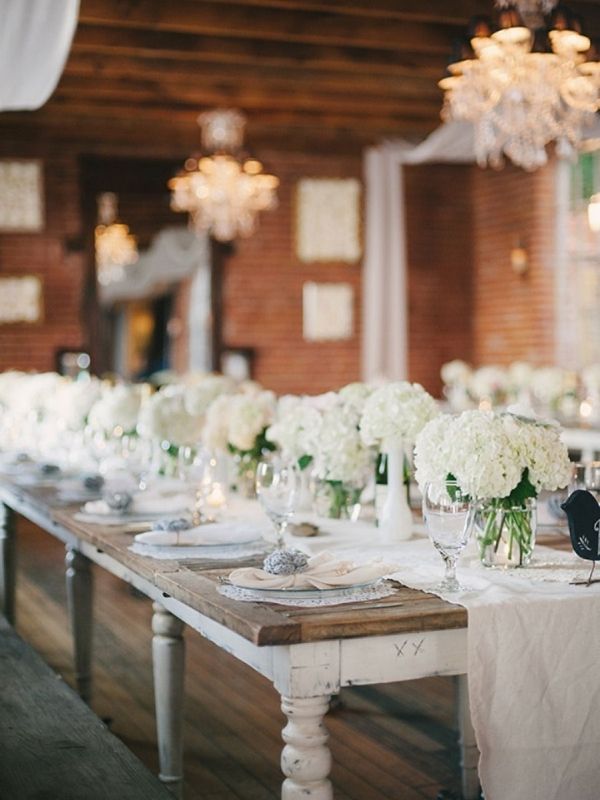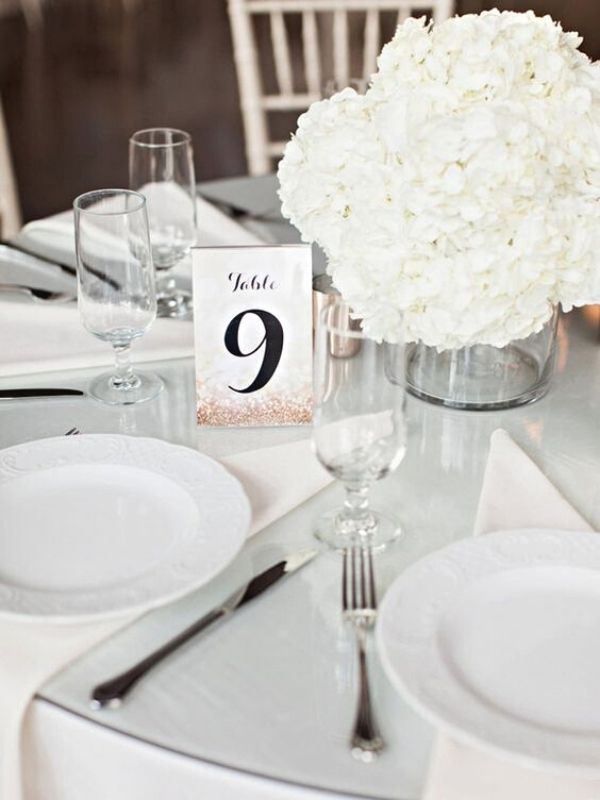 DIY using these products:
PRO TIP: Add water to the vase even if you are using silk flowers, this can help give that a "real" flower vibe, making the flower look less fake!
PRO TIP #2: Schedule your wedding reception dinner a little later in the evening when it is already dark so you can get the full effect of the candles! It will be romantic and dreamy amongst the hydrangeas!
PRO TIP #3: Remove the greenery so it won't overpower the bloom! Also, silk flowers have a plastic shine to them, which is not a good look.
PRO TIP #4: If you would like to save more money, choose narrower rectangular tables so you won't need to fill them up with a lot of flowers!
PRO TIP #5: For artificial hydrangeas that do not have very good-looking (low-quality) stems, use a colored vase to cover them up!
Hydrangea Centerpiece Ideas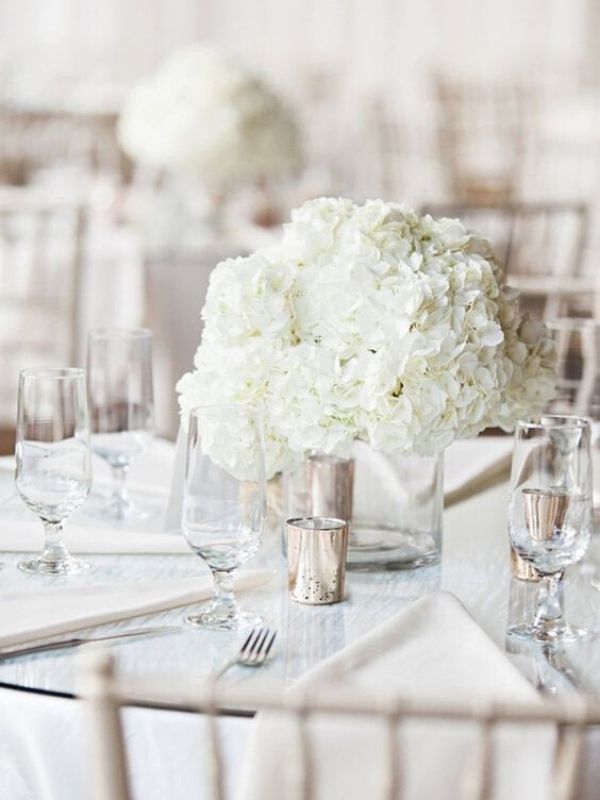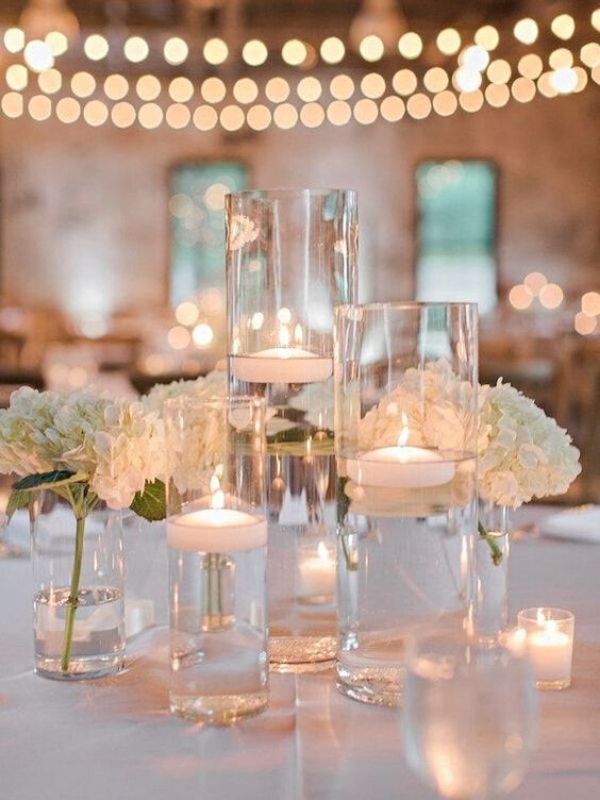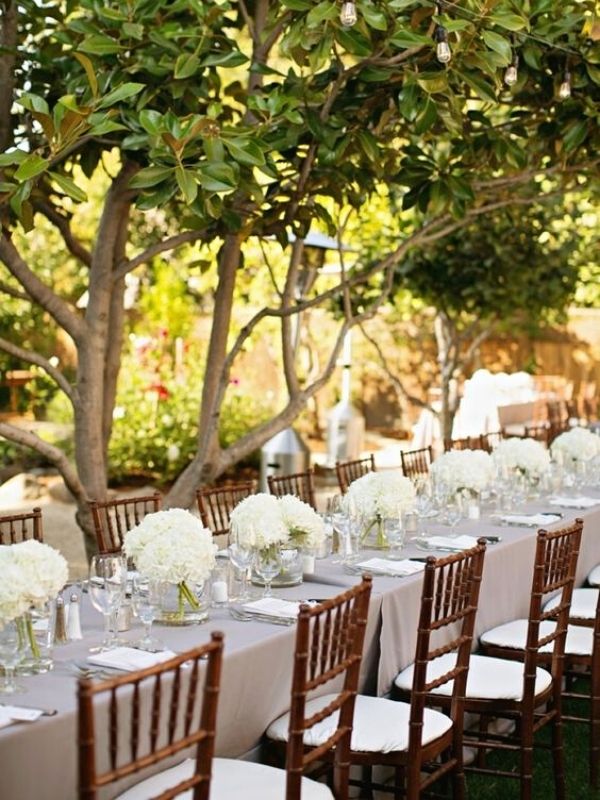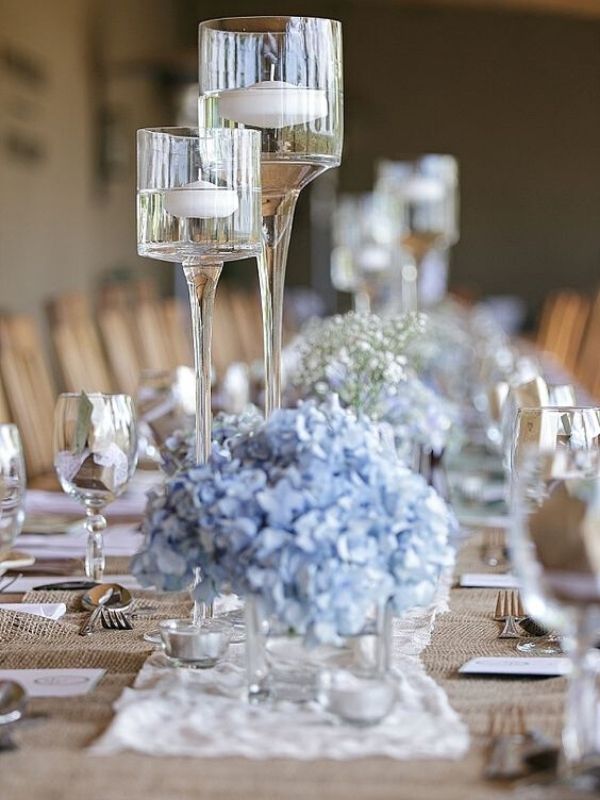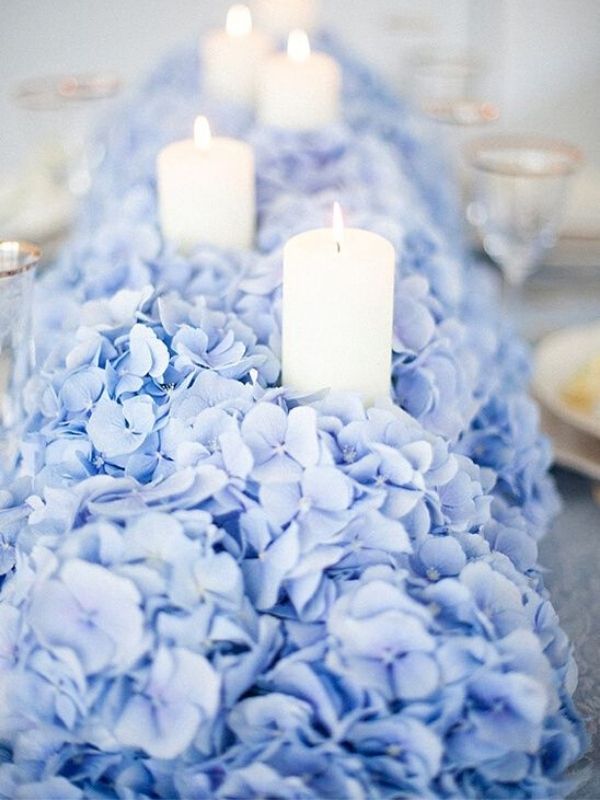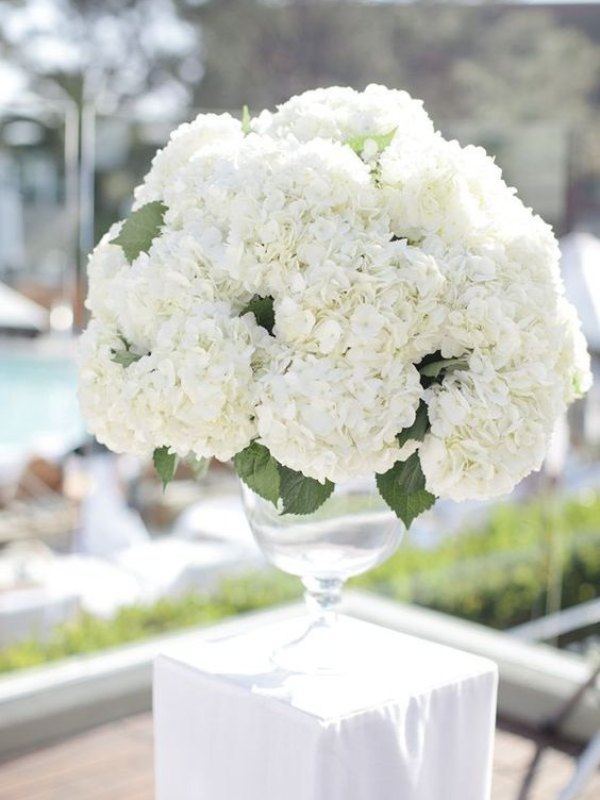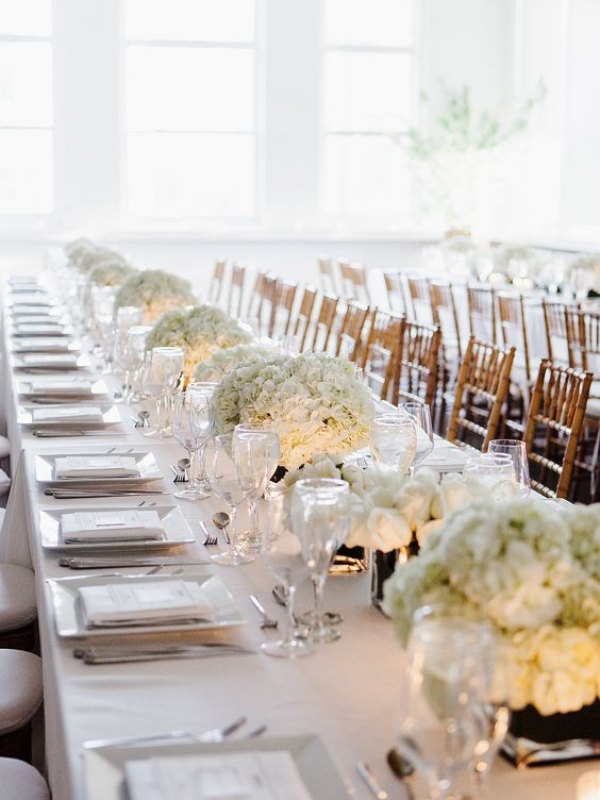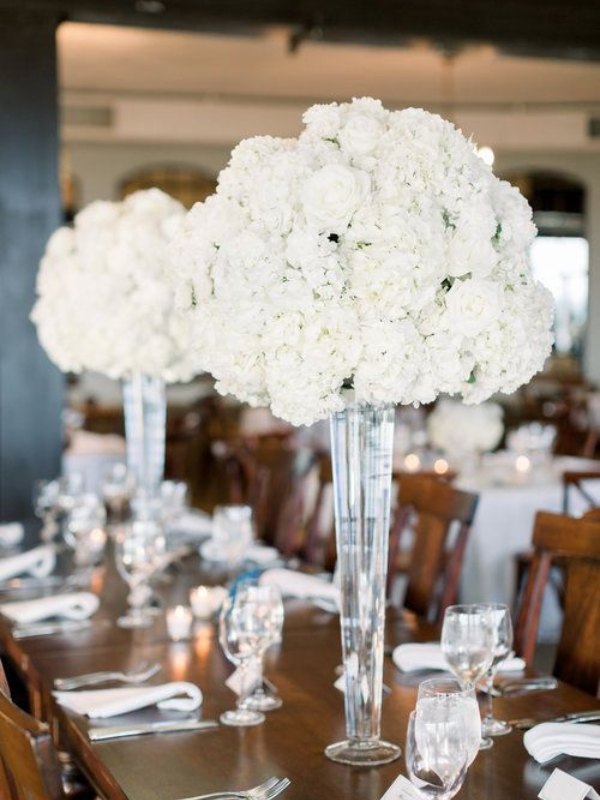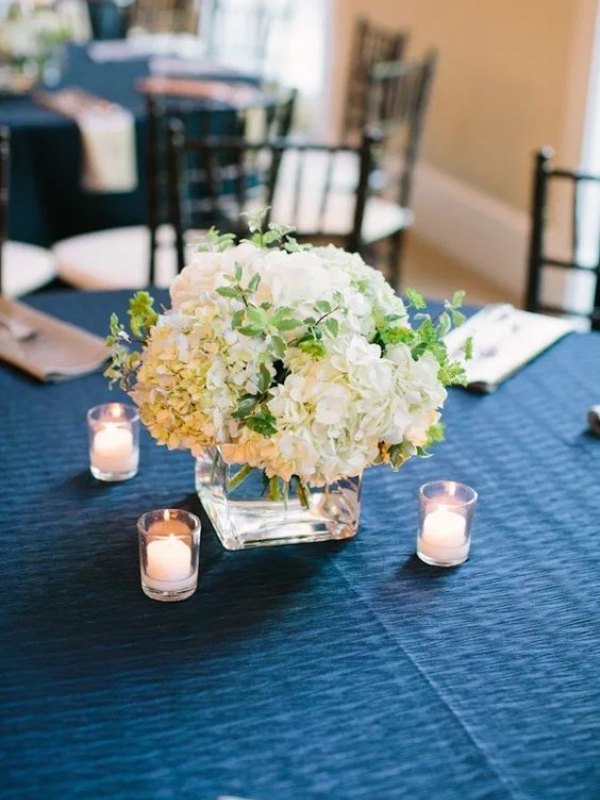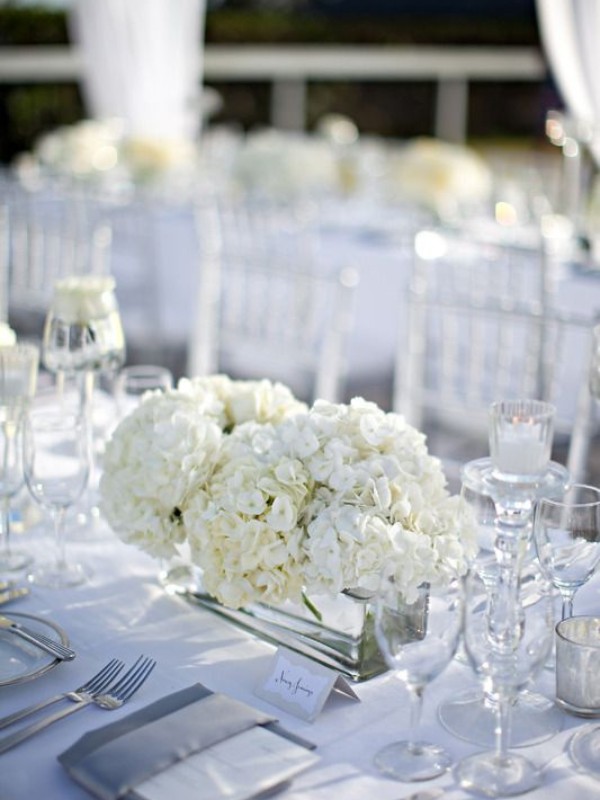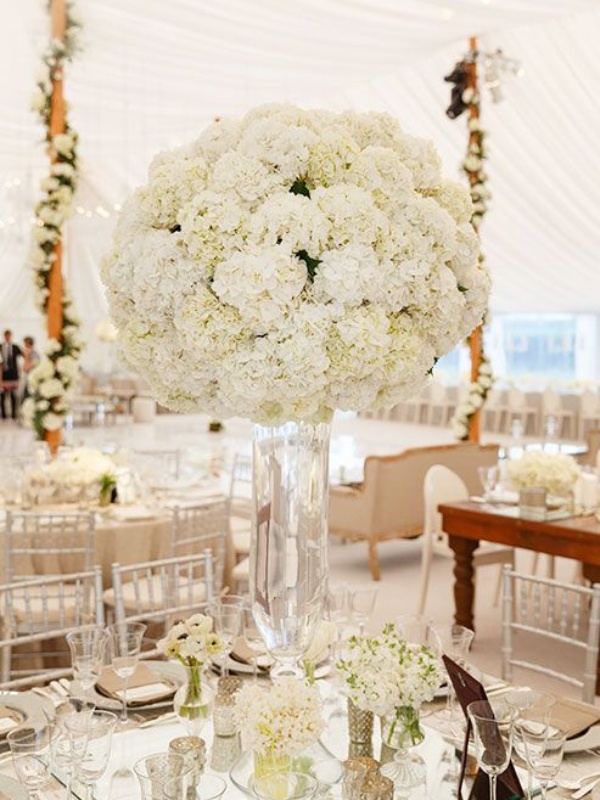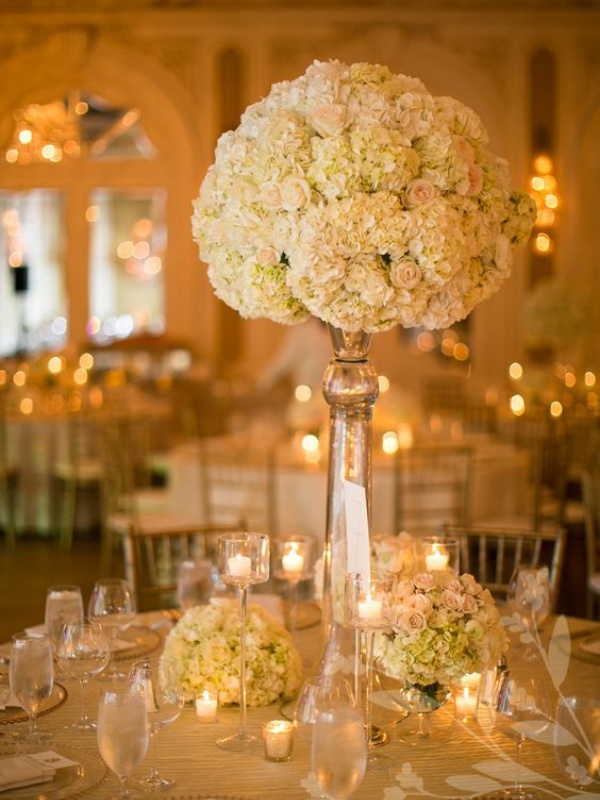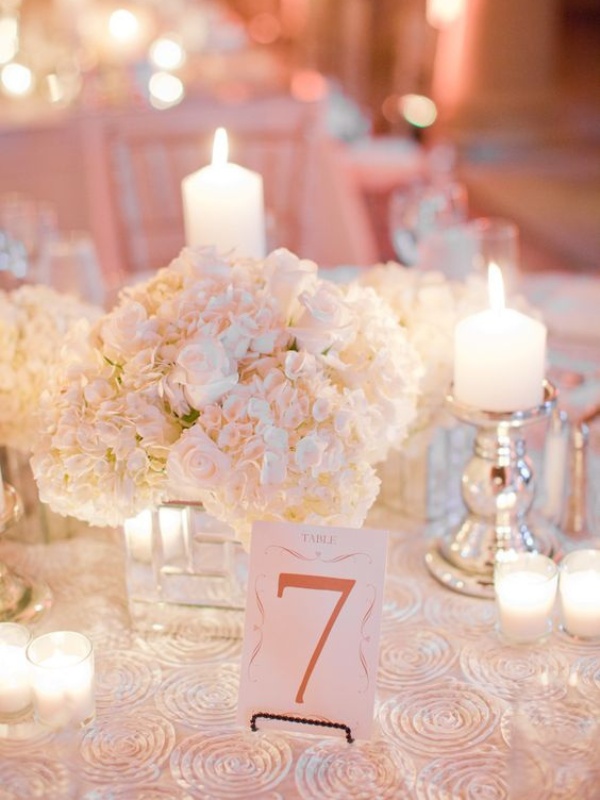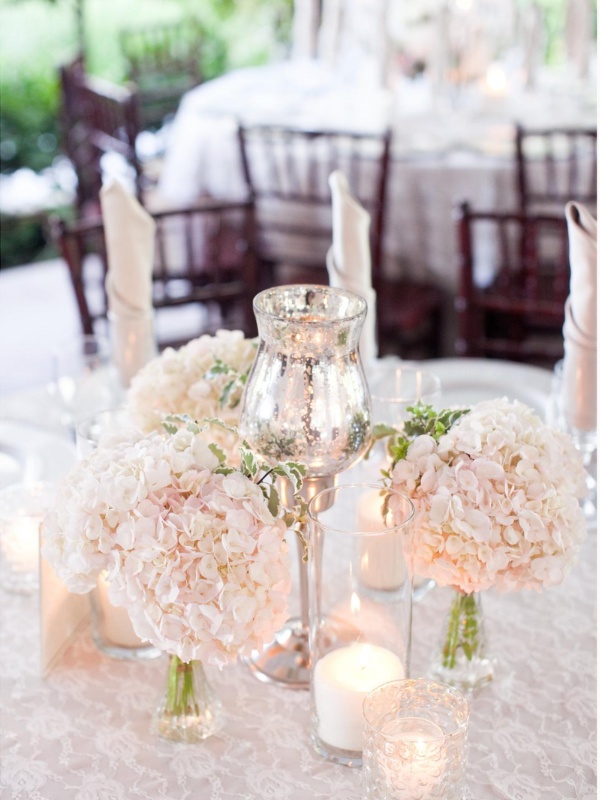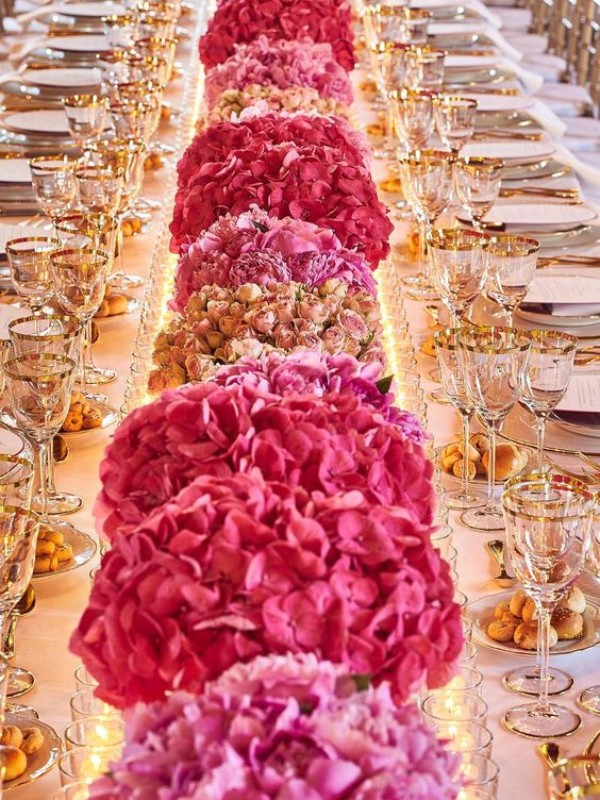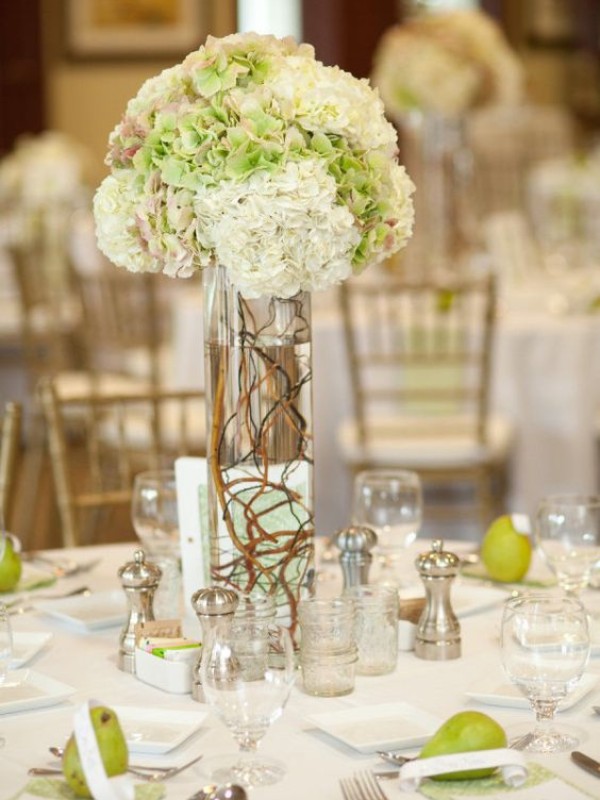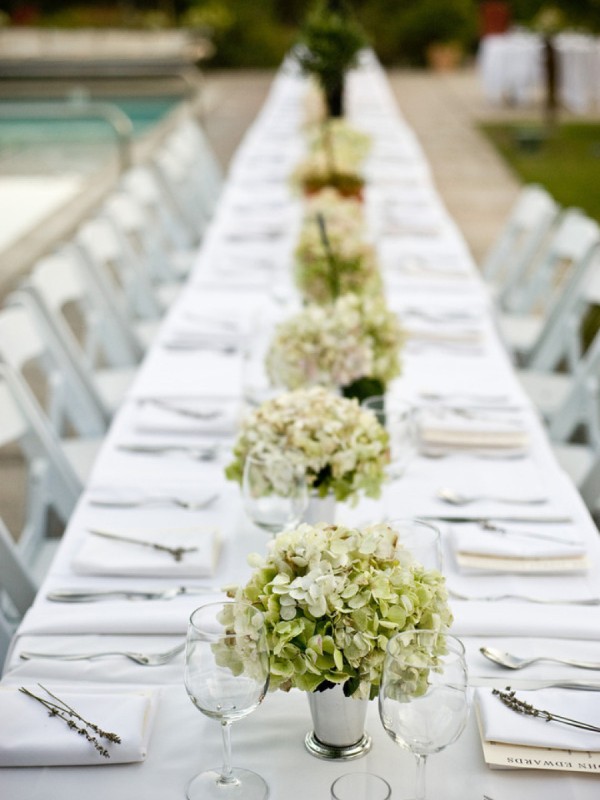 There you are lovelies! Hydrangea Wedding Centerpiece Ideas!
** This post has Amazon links, and as an Amazon Associate, Wedding Planning Resources earn from qualifying purchases.