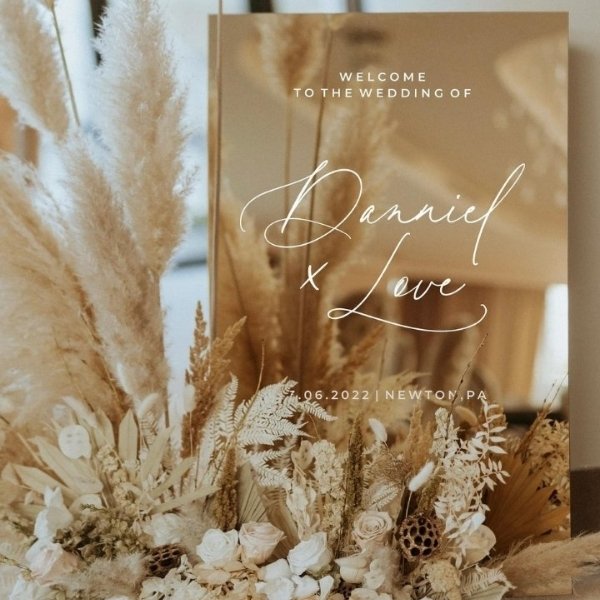 Gold and White Wedding Decor Inspiration. This is probably one of the most classic, regal, timeless, and elegant wedding themes. Why? Because it will always be in fashion. 30 years from now, when you look at your wedding photos, it will feel like the time didn't pass at all. That's the vibe that this gold and white wedding decor theme gives.
This site contains affiliate links. For more info, please see our full disclosure. This post has Amazon links and as an Amazon Associate, Wedding Planning Resources earn from qualifying purchases.
From the classic white flowers like roses, peonies, hydrangeas, lisianthus, orchids, calla lilies, tulips, stock, dahlias, gardenias, ranunculus, and garden roses, you will all find them in this gold and white wedding decor inspiration spread.
Of course, you can also substitute expensive flowers for more afffordable ones, yet still, achieve the look that you are going for.
You'll also find classic ways to incorporate gold tones without looking too tacky or overpowering. You will find gold items like chargers, candle holders, vases, flower vases, table numbers, tree branches painted gold, candelabras, linens, sequins, chairs, and other smaller tablescape details.
Adding some greenery will give it an "earthy" feel and cut through the lightness of the white and gold, adding more depth and contrast.
Use lighter greeneries like ruscus and eucalyptus that are more lighter and subtle to avoid cutting through the lightness so much.
You don't have to necessarily use a lot of gold details. You can add them sparingly. Amongst, the white flowers, the gold details will not go unnoticed.
When adding elements like the chairs and table linens, ensure that they are all the same shade of gold to avoid clashing and having too many shades of gold that will eventually look too yellow and tacky.
When it comes to mixing and using products with gold tones, it will help a lot if you do a mock-up so you can see them set up altogether. Both during the day (light) and at night, when candles are lit up on the table.
This also goes for other elements that are "white" – white still comes in different shades and there will be slight differences. It might not be too obvious, but when you put an off-white napkin on top of a "white/ivory-ish" linen, you will definitely see the difference.
Play around with different products from your wedding rental vendors and see what combination works best for you, as well as the ambiance of your venue.
Consider the gold details (if any) around your venue as well. Designing the tablescape and flowers to complement the venue's existing design will create a more cohesive look!


QUICK TIP: When using faux/silk flower arrangements, remove and hide the greenery and stems as much as you can. It is usually the green of the leaves and stems that make it tacky and look really fake. Consider using colored vases to hide the stems! You can also reflex the rose to make it look a little more "realistic."
There you are lovelies! Gold and White Wedding Decor Inspiration!
** This post has Amazon links and as an Amazon Associate, Wedding Planning Resources earn from qualifying purchases.