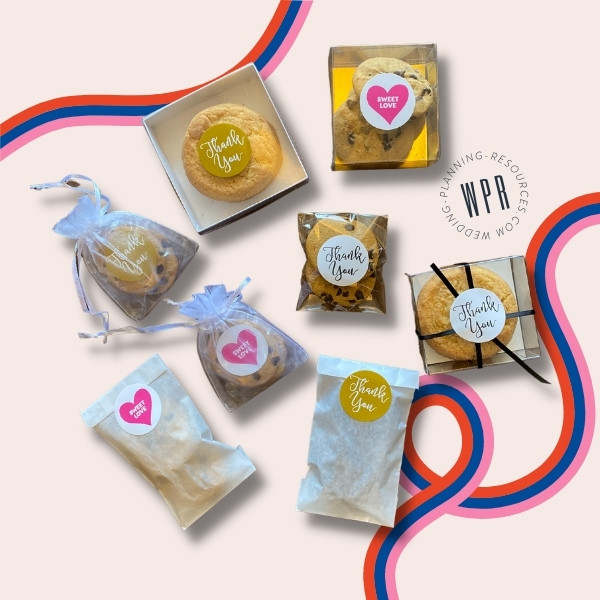 DIY Cookie Wedding Favor. Looking for easy and affordable edible DIY wedding favor ideas? DIY wedding favors? Cookie wedding favors? Why not try grocery cookies? Cheap and affordable sugar cookies! Do you think it won't work and will look cheap or tacky? Well, not really.
We've purchased cookies from the grocery store and packaging from Creative Bag and played mix and match! Also played around and served up different combinations so you can pick which one works for you best!
This site contains affiliate links. For more info, please see our full disclosure.
You'll find wedding ideas that you can easily customize! You can also order personalized wedding stickers.
From elegant cookie boxes for wedding favors to cute cookie bags, this DIY cookie wedding favor idea is quick to pull off, yet still looks elegant and classy! We're elevating a somewhat simple "grocery cookie" into a beautiful wedding cookie favor!
Whether you are using this for your wedding or your bridal shower, or even your engagement party, this grocery cookie DIY wedding favor idea will surely be super easy to do! Not to mention how affordable it will be! Because really, who does not want to have a cookie?
Also, you can use this guide for any event! Great ideas for elevating seemingly simple ideas!
Watch our video below on how we put together ideas for wedding cookie favor!

Here are the EXACT products that we used: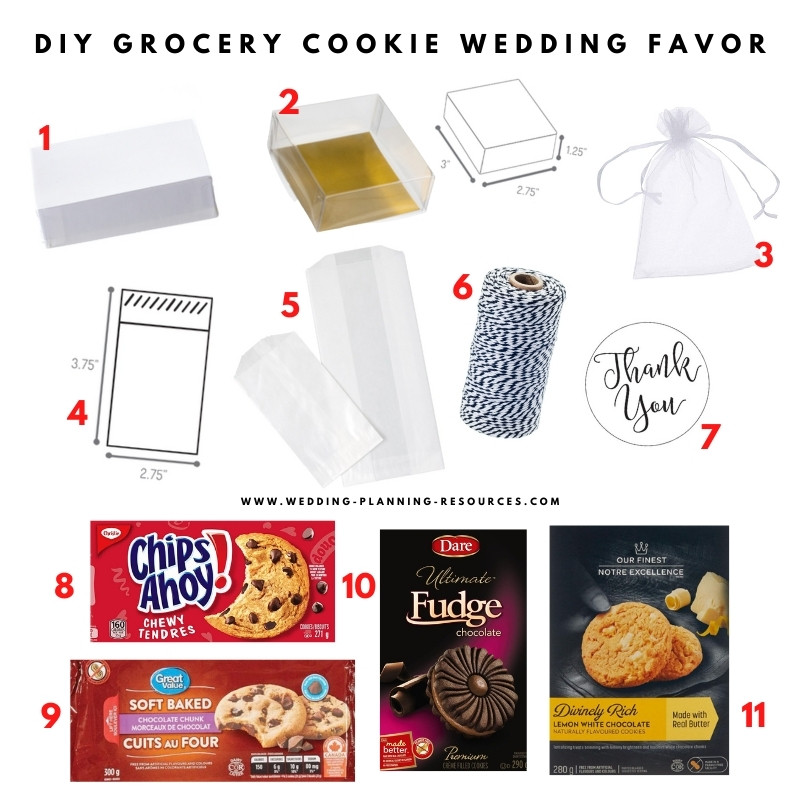 Like what we've mentioned in the video, here are a few things you want to consider for your DIY wedding cookie favor
Choose a soft-baked or "chewy" version of your favorite cookie so there won't be a lot of crumbs on the packaging.
Store the packaged cookies in a cool place to avoid the chocolate chunks smudging the packaging.
If you are using boxes, use thin ribbons so they won't cover the whole box, especially if the box you are using has a clear lid.
Handle with *extra* care when packaging, transporting, and setting up to ensure the cookies won't break!
There you are lovelies! Enjoy your super easy and affordable DIY Cookie Wedding Favor!