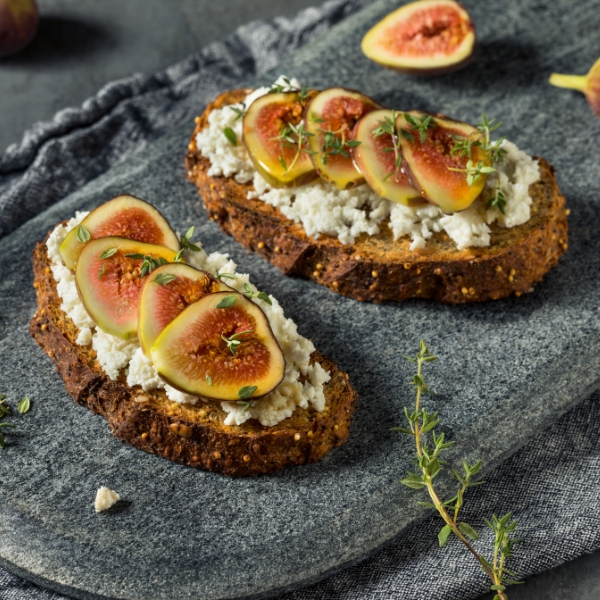 Easy Breakfast Toasts For Your Next Brunch Event. Discover the ultimate breakfast toast ideas and recipes that your guests will enjoy. Effortless breakfast ideas for your next brunch. Elevate your brunch game.
Brunch typically takes place between late morning and early afternoon, providing a more relaxed timeframe for everyone to enjoy. It's a perfect option for those who prefer a more leisurely gathering.
Brunch menus can include a wide variety of foods, from breakfast classics like eggs and bacon to lunch items like toast, sandwiches, and salads.
Toast can be a versatile canvas for a wide range of toppings, spreads, and flavors. This allows you to offer a diverse selection that caters to different tastes and dietary preferences.
They are also relatively easy to prepare and don't require complex cooking techniques. This makes it convenient for hosting a larger group of people without overwhelming the kitchen.
It's a finger food that doesn't require utensils, allowing for a more casual and comfortable dining experience.
Can we also talk about the aesthetics? Toasts can be visually appealing with colorful and artfully arranged toppings. They can enhance the overall presentation of your brunch spread and make it look more appetizing.
Toasts can be prepared and served quickly, ensuring that your guests don't have to wait too long for their food.
The crispy texture of toasted bread provides a satisfying contrast to other softer and creamy brunch items, creating a more interesting dining experience.
Setting up a toast bar with various spreads and toppings encourages interaction among guests as they assemble their toasts according to their preferences.
Let's also not forget how cost-effective toasts are. Serving toast can be budget-friendly, especially when you consider the variety of toppings and spreads that can be used to create delicious combinations.

AVOCADO SMASH TOAST: Mashed avocado spread on whole-grain toast, topped with sliced radishes, a sprinkle of red pepper flakes, and a drizzle of olive oil. Don't forget to add lemon drops to your avocado spread to avoid it from browning.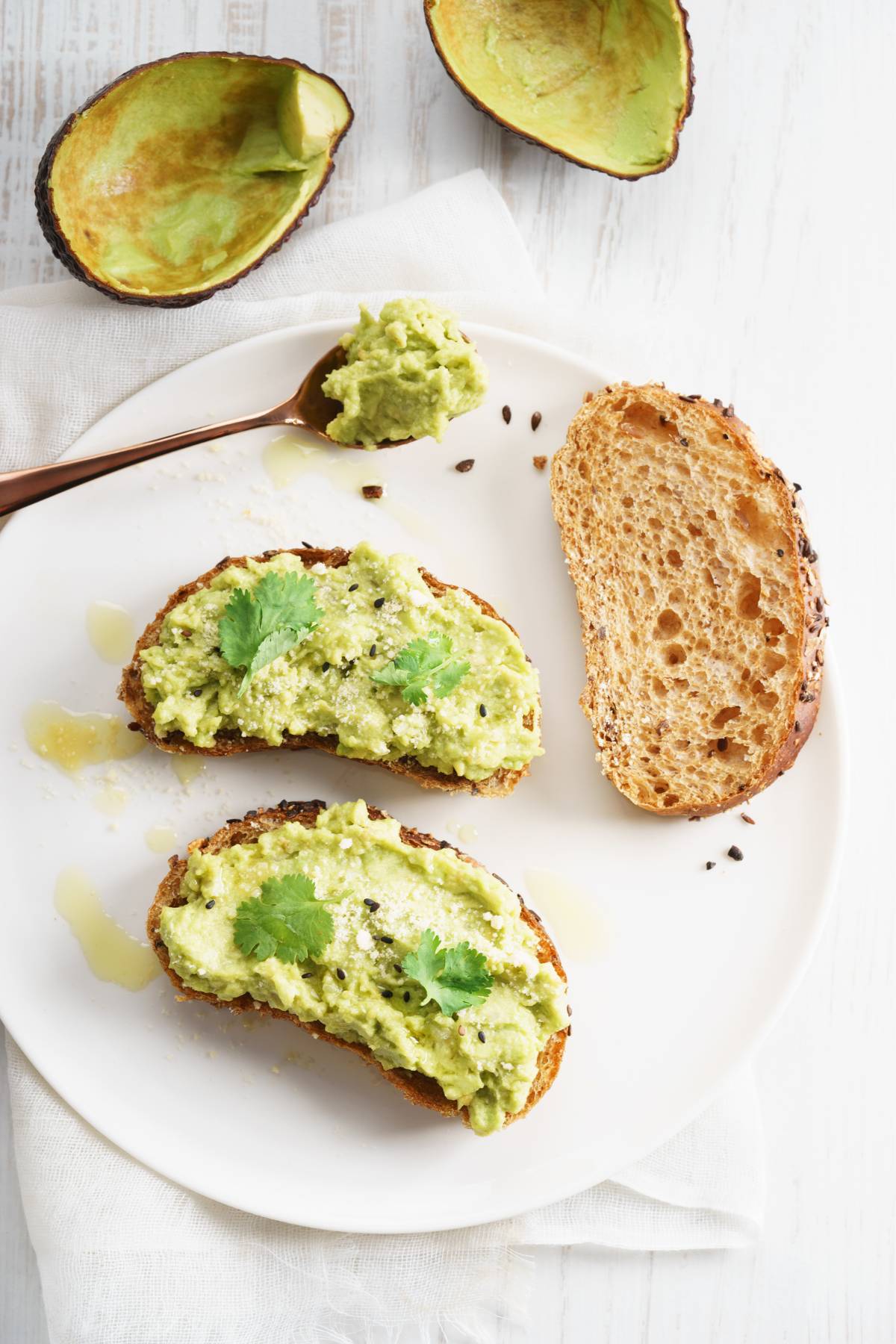 SMOKED SALMON AND CREAM CHEESE: Cream cheese spread on toasted baguette slices, topped with smoked salmon, capers, red onion, and fresh dill. Take a moment to revel in the sheer pleasure of every bite!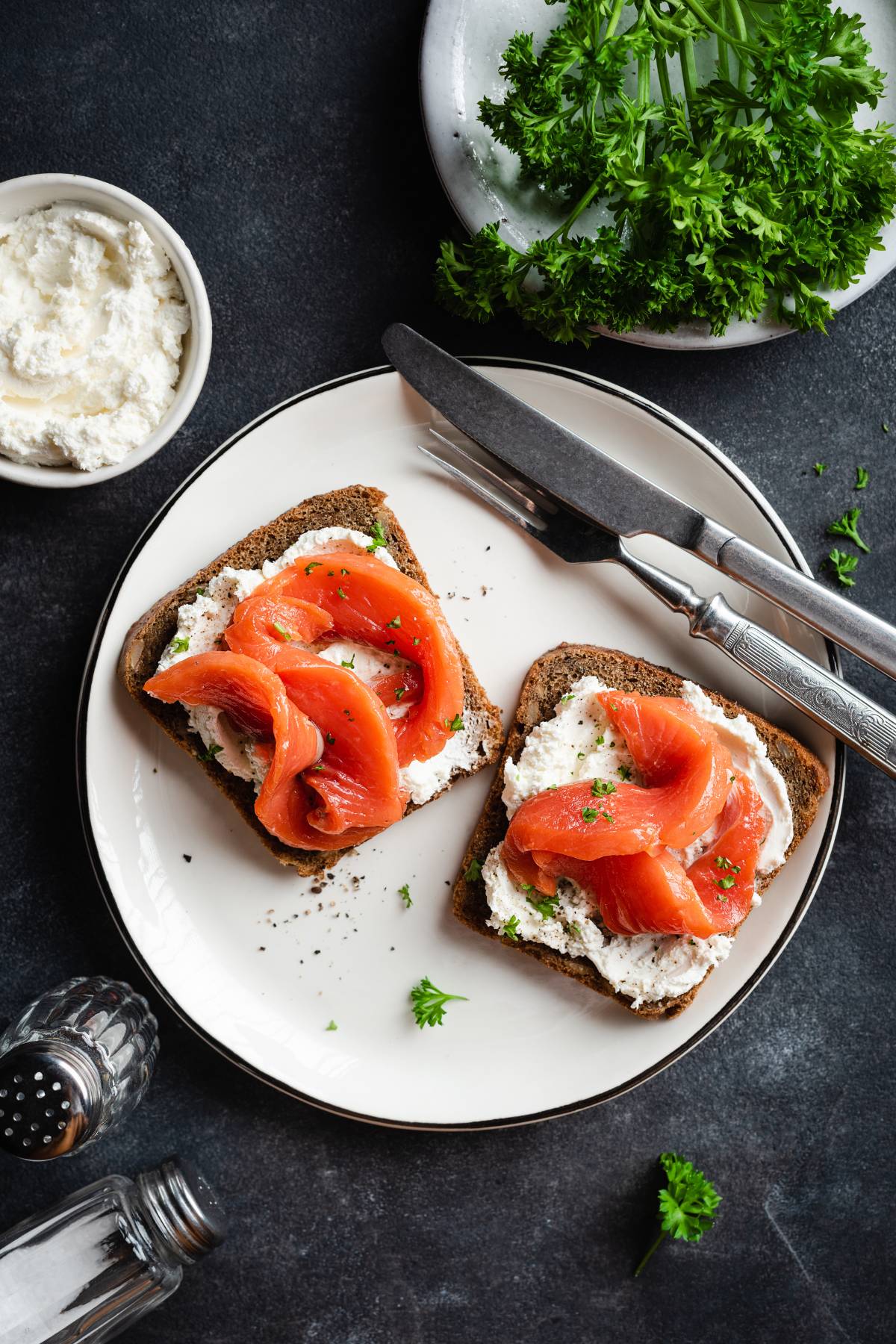 NUT BUTTER BANANA TOAST: Nut butter (such as almond or peanut) spread on whole wheat toast, topped with banana slices, chia seeds, and a drizzle of honey.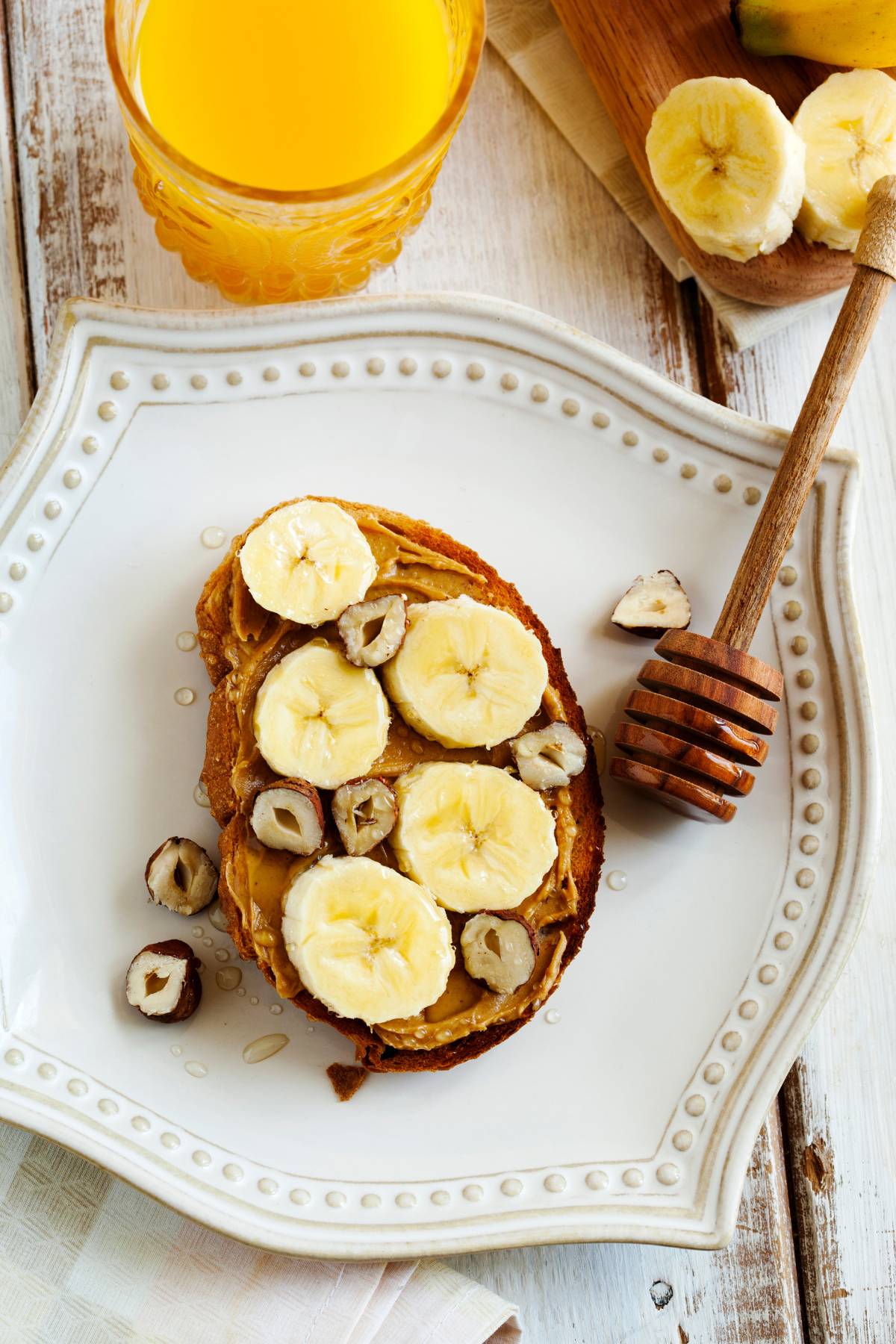 RICOTTA AND BERRY MEDLEY: Creamy ricotta cheese spread on toasted sourdough, topped with a variety of fresh berries, a drizzle of balsamic glaze, and chopped mint. A masterpiece of flavors that will dance on your taste buds and leave you craving just one more bite.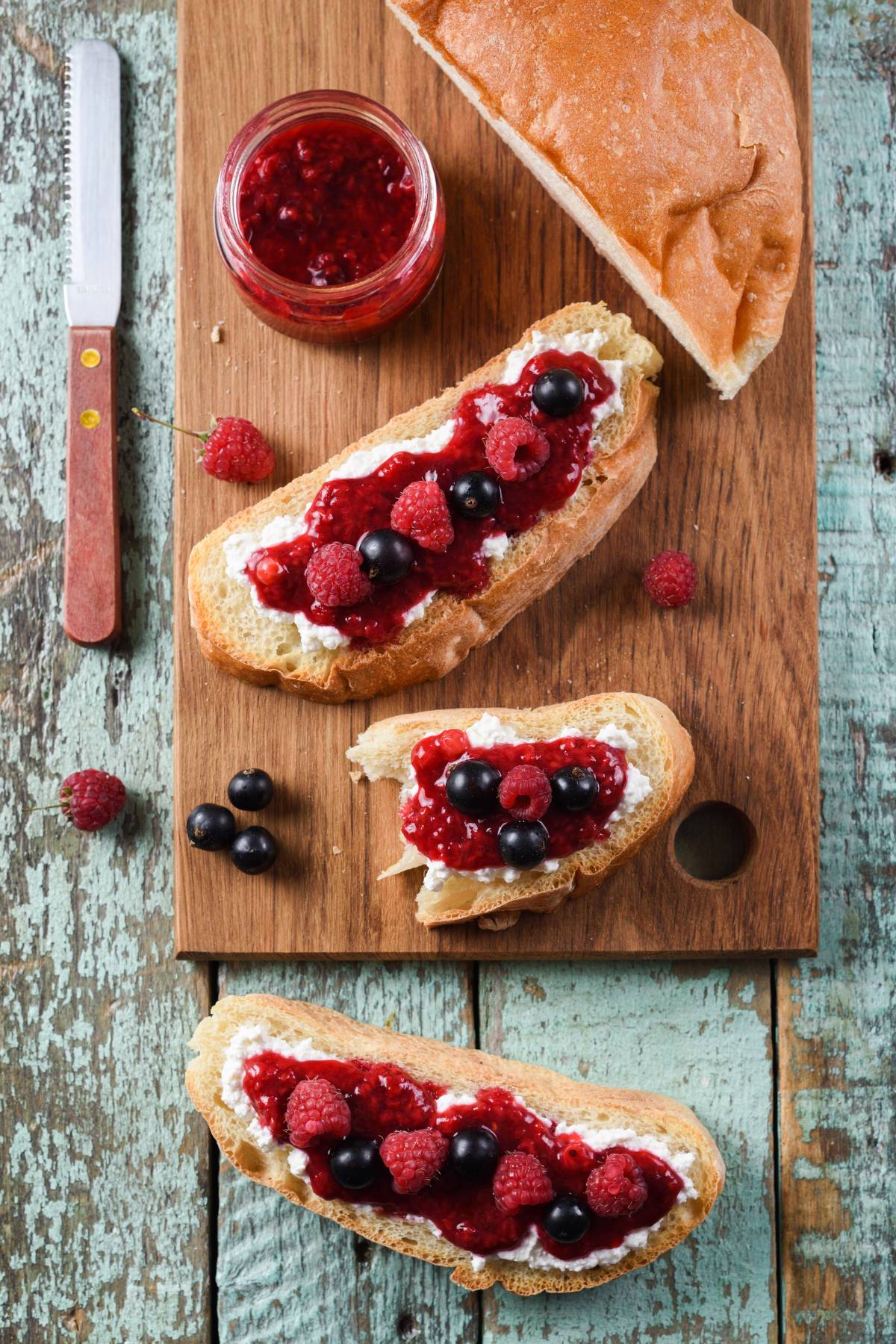 MUSHROOM AND THYME TOAST: Sautéed mushrooms with garlic and thyme piled on toasted rye bread, finished with a sprinkle of Parmesan cheese.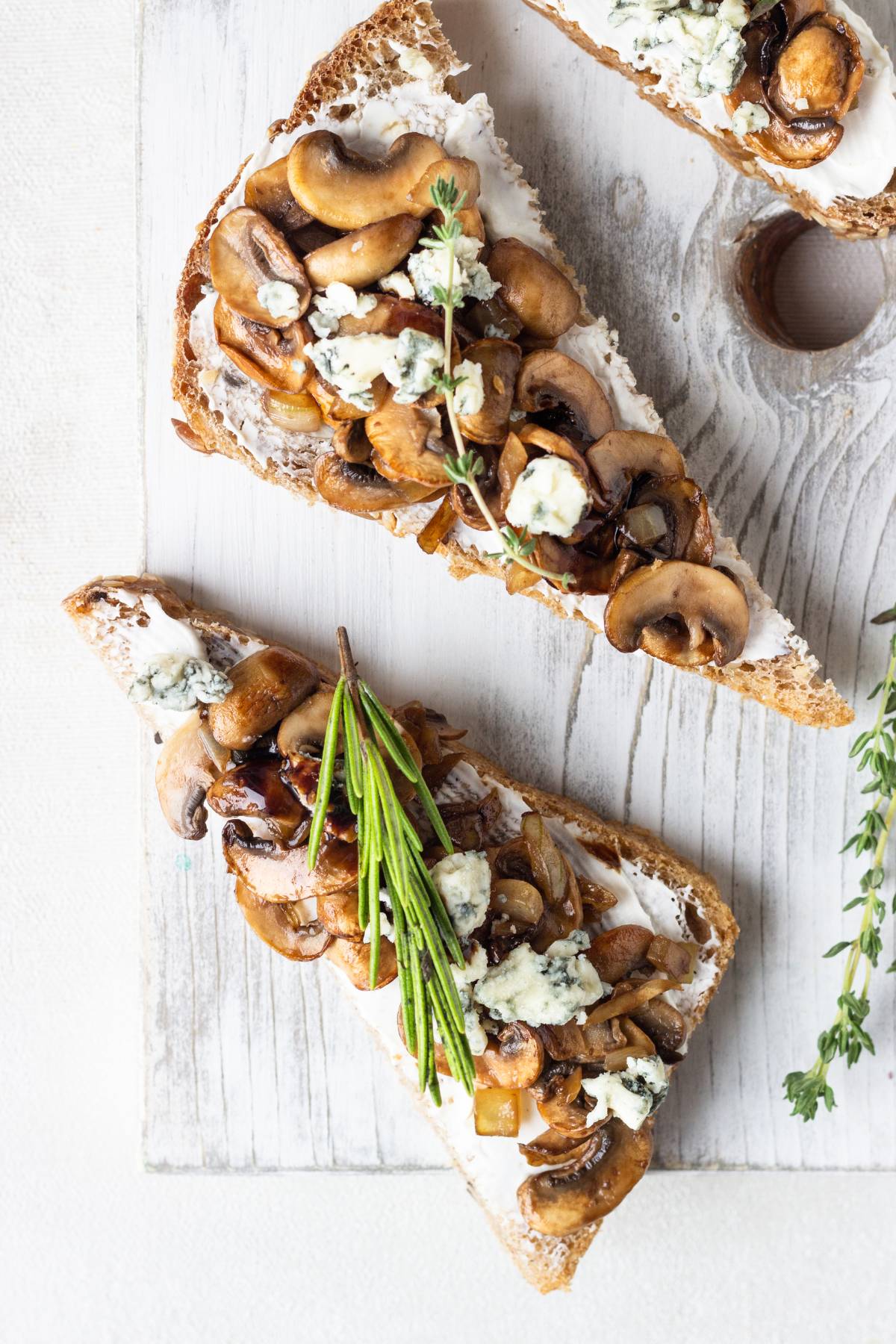 SPINACH AND FETA EGG TOAST: Sautéed spinach and crumbled feta cheese piled on whole-grain toast, topped with a fried or poached egg.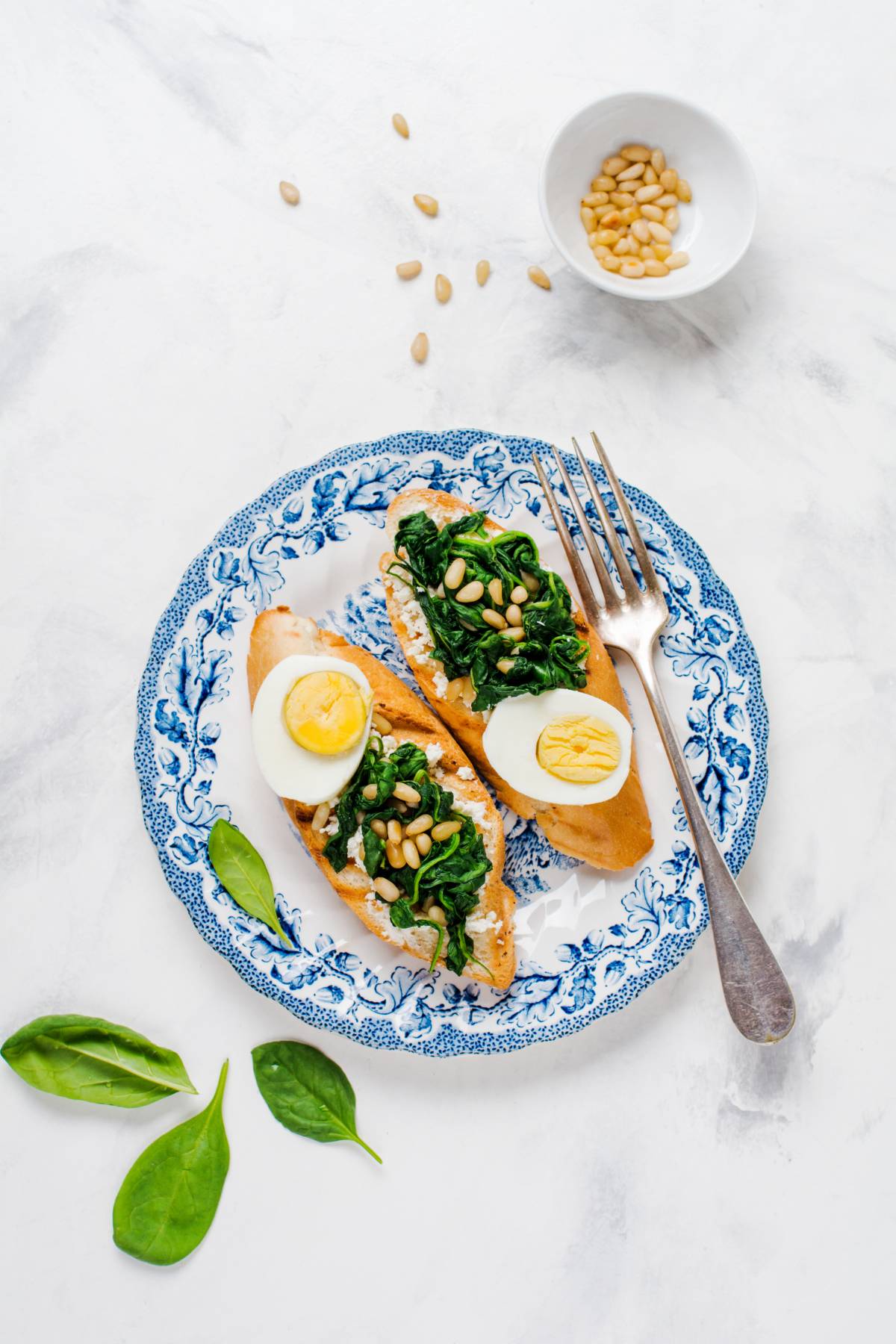 NUTELLA BANANA TOAST: Nutella spread on toasted brioche, topped with sliced bananas, chopped hazelnuts, and a dusting of powdered sugar. Give in to temptation, because this dish isn't just about eating – it's about relishing life's most delectable yet comforting foods! (one of our readers' fave easy breakfast toasts!)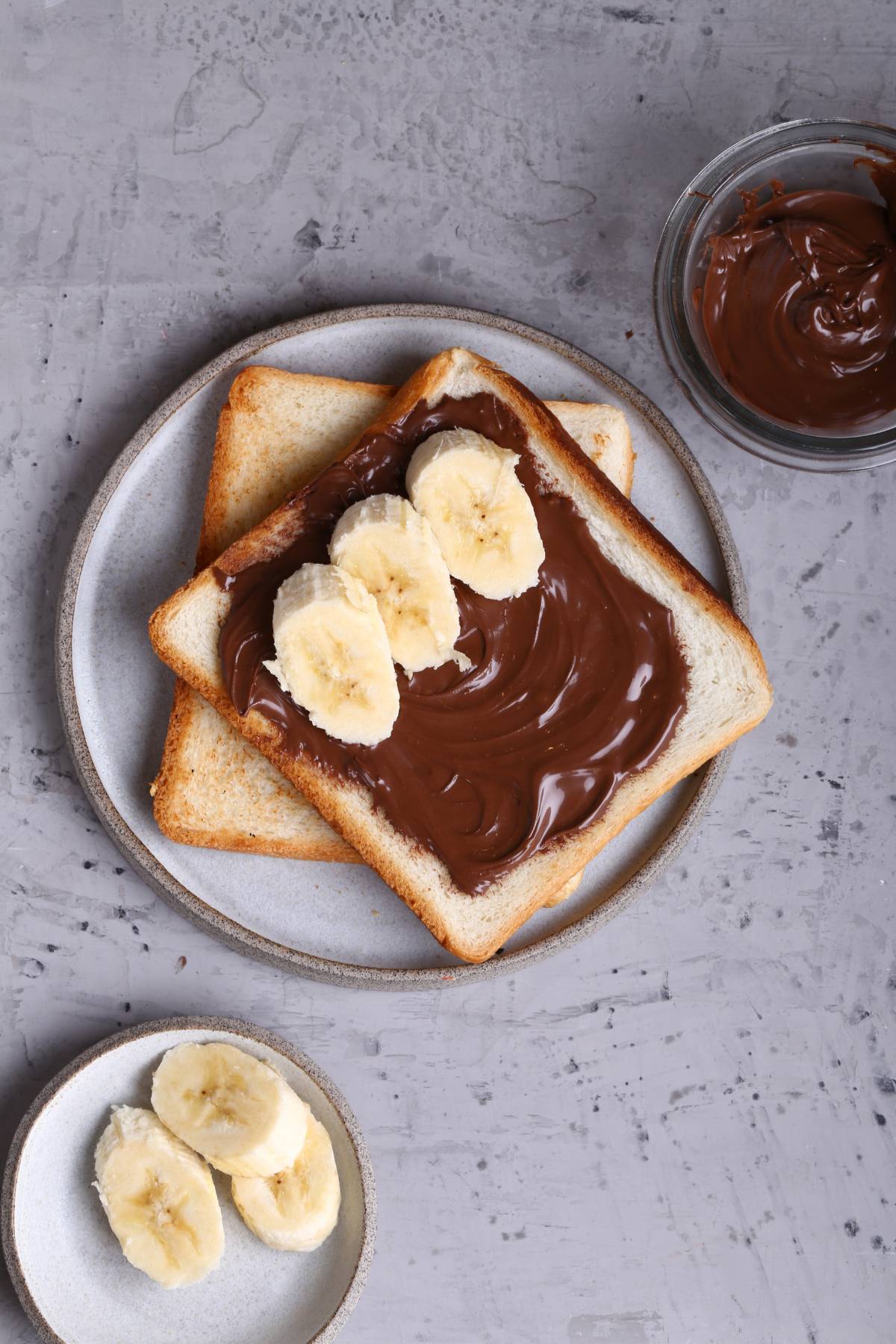 COTTAGE CHEESE AND TOMATO: Cottage cheese spread on toasted whole-grain bread, topped with sliced tomatoes, fresh basil, and a drizzle of balsamic glaze.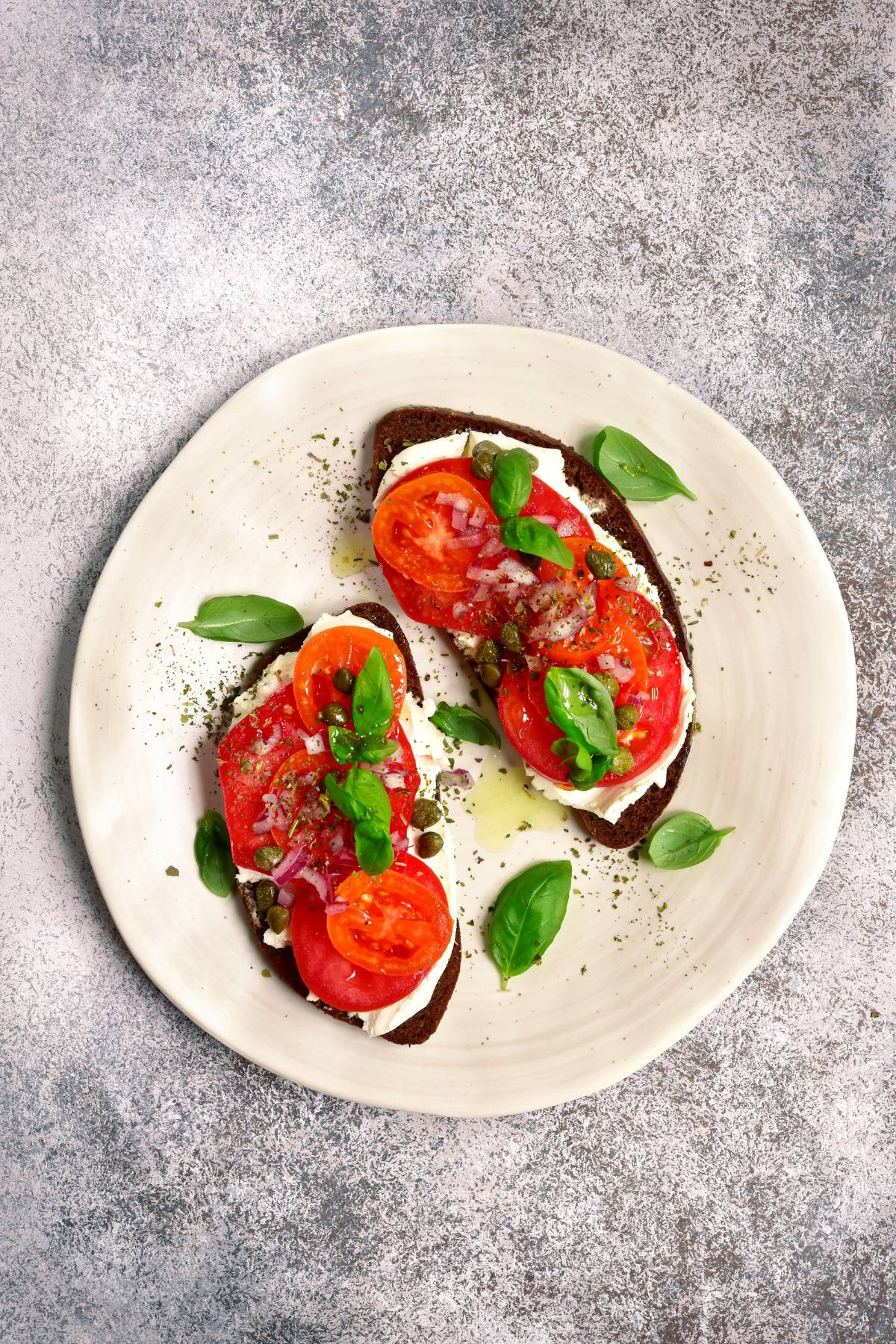 PEACHES AND CREAM TOAST: Whipped cream cheese spread on toasted French bread, topped with sliced peaches, a sprinkle of cinnamon, and a drizzle of maple syrup. Treat yourself to a slice of a heavenly dessert on a slice of toast!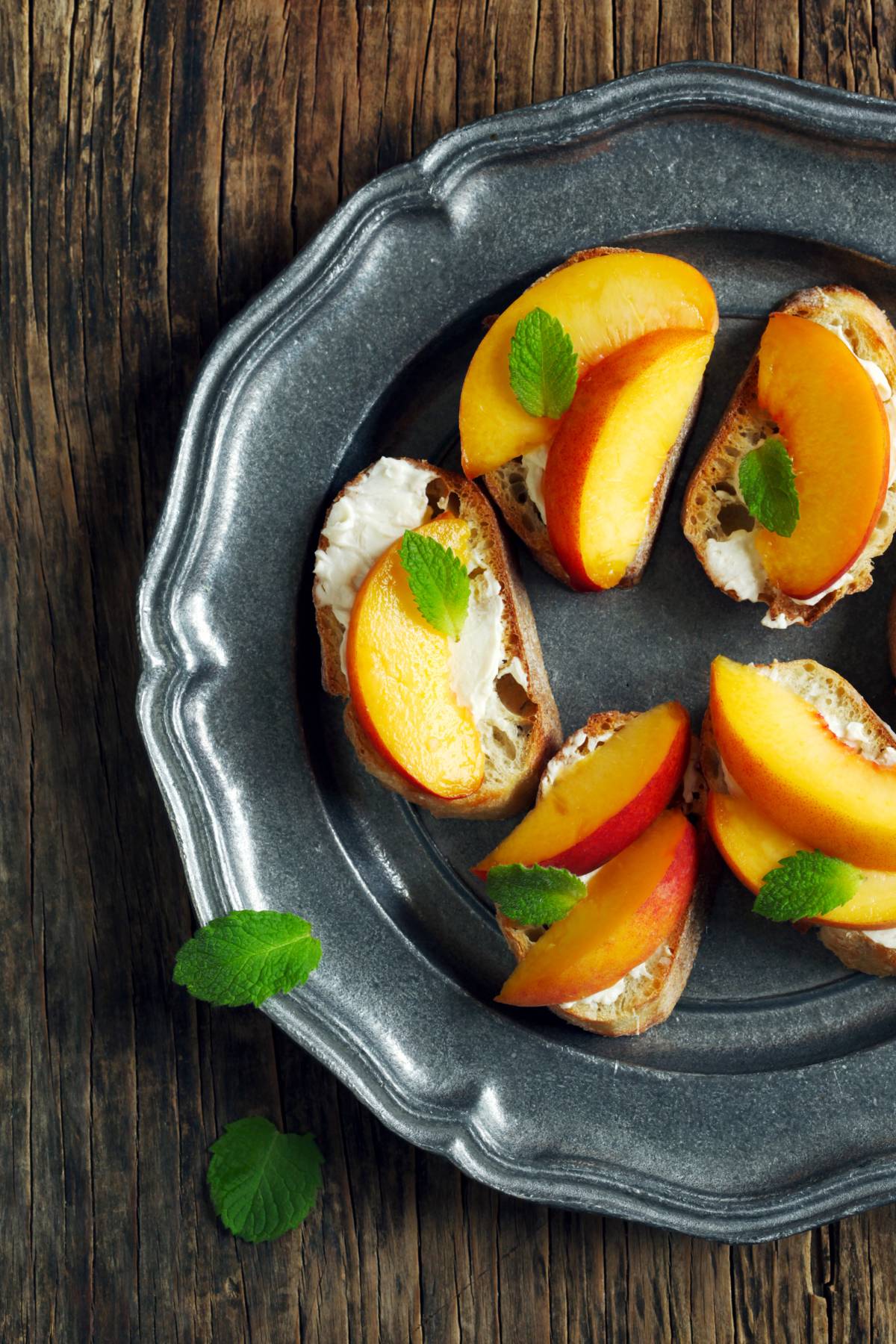 HUMMUS AND VEGGIE DELIGHT: Hummus spread on toasted pita bread, topped with a colorful assortment of sliced cucumbers, bell peppers, cherry tomatoes, and a sprinkle of za'atar.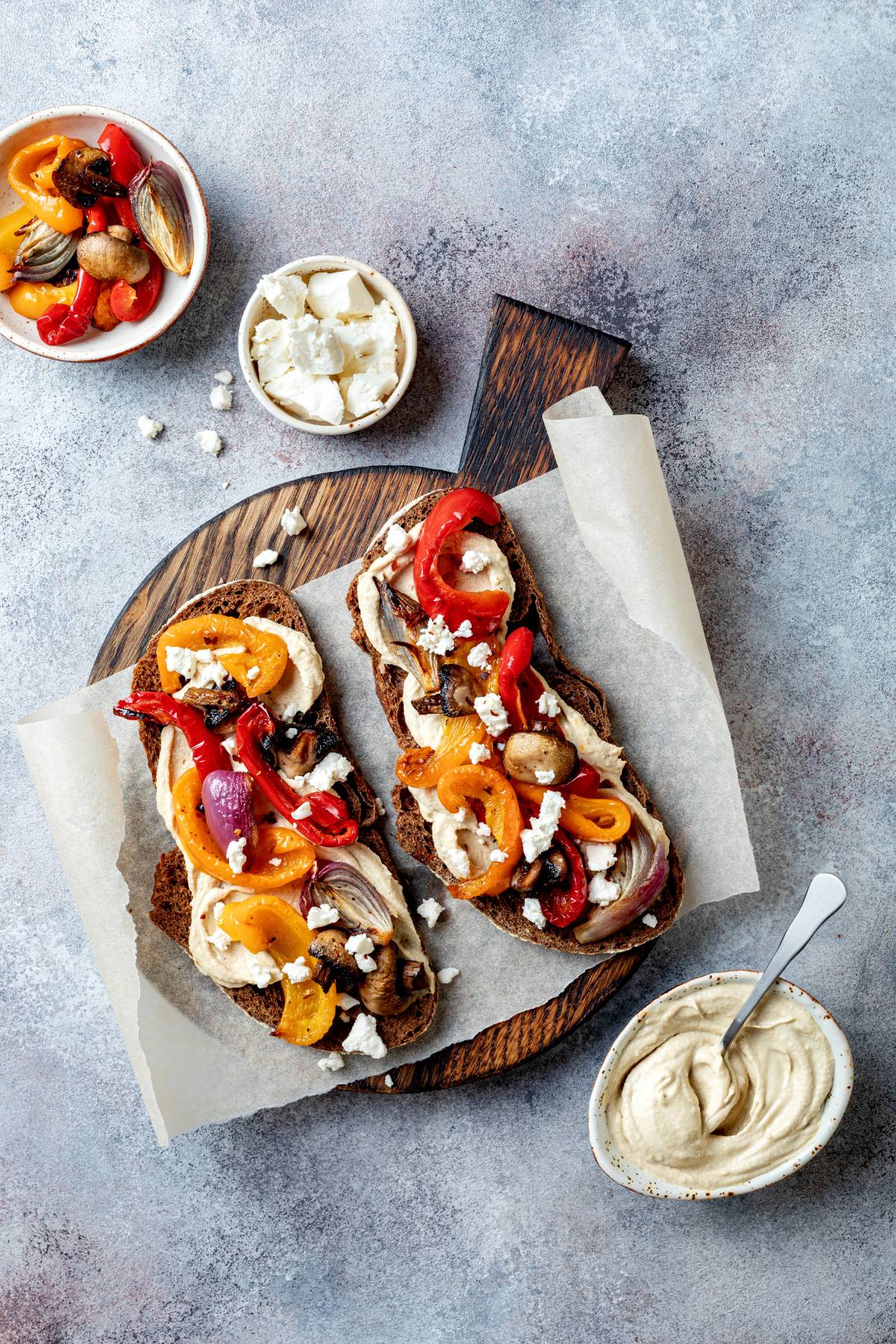 BRIE AND APPLE TOAST: Thin slices of brie cheese on toasted baguette, topped with thinly sliced apples, chopped walnuts, and a drizzle of honey.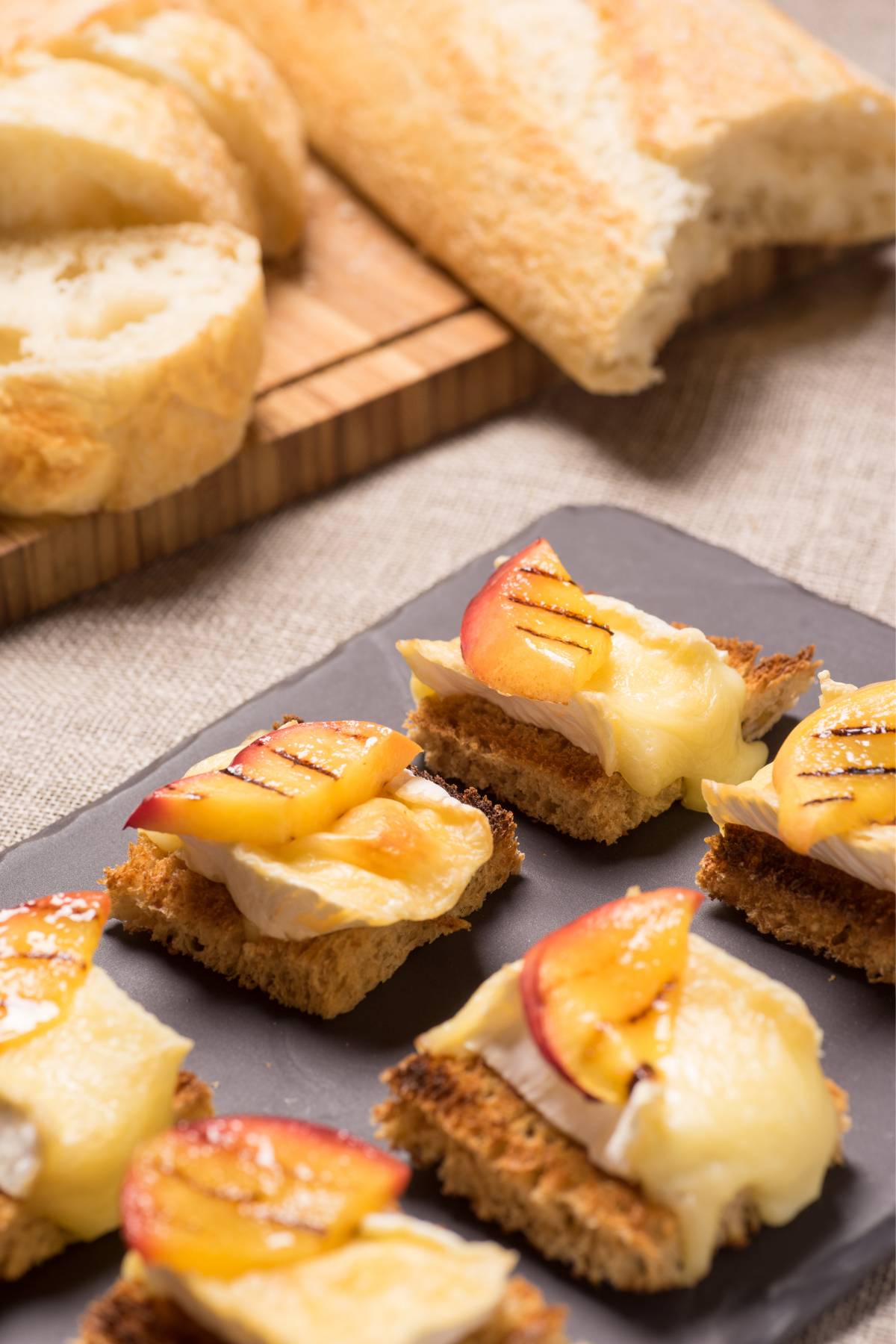 PESTO AND PROSCIUTTO: Pesto spread on a toasted ciabatta, topped with thinly sliced prosciutto, arugula, shaved Parmesan, and a squeeze of lemon. Savor this creation and let its intricate layers of taste captivate you in a dance of yummy-ness!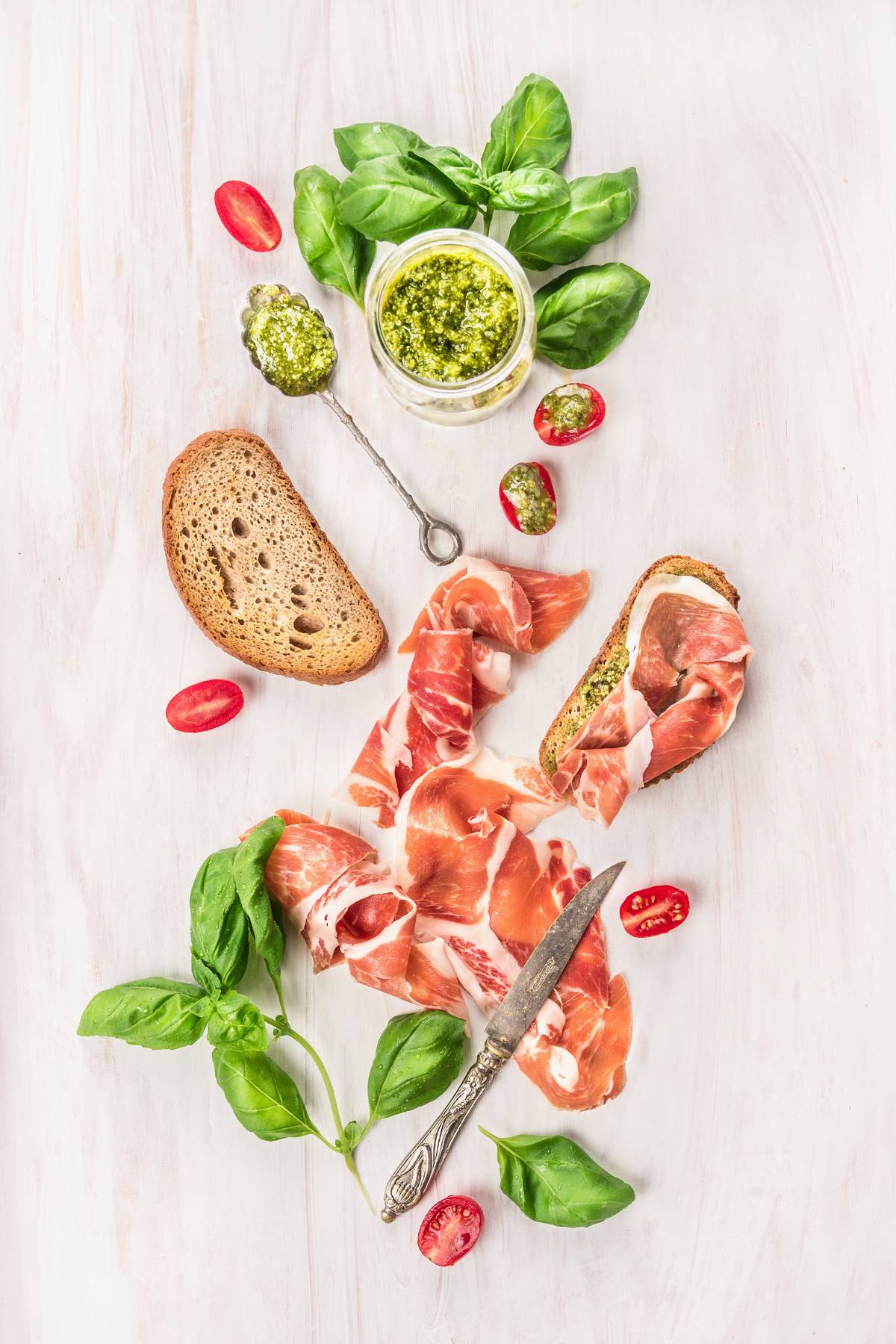 There you are lovelies! Easy Breakfast Toasts For Your Next Brunch Event!