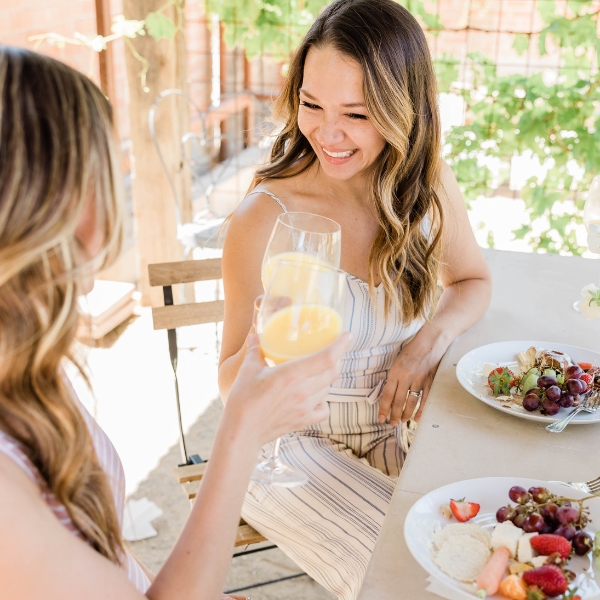 How to plan a BRIDAL SHOWER (budget-friendly!) Bridal shower planning? Crafting a budget-friendly bridal shower. The art of planning a chic budget bridal shower. Steps for your affordable and beautiful bridal shower bash.
This site contains affiliate links. For more info, please see our full disclosure.
The ultimate bridal shower is the last event the bride is going to have as a single woman. All friends and family from the bride and groom's side unite to make the bride feel special and shower her with gifts and blessings.
The bridal party will usually be the first group of people to assist you – or most likely throw this shower for you.
Organizing the event, deciding the theme, venue, and food, and managing the whole event is fun and stressful. Planning everything and getting prepared beforehand can make the event very smooth, heartfelt, jovial, and fun.
If you are a bride or a friend/relative of the bride (maid of honor + bridesmaids) who will be planning this bridal shower, here are a few tips on how to plan a bridal shower to make sure that the whole event falls within the budget without losing any of its charm and appeal.
In this guide, we'll embark on a journey together, exploring savvy strategies to curate an unforgettable bridal shower that reflects the bride's personality and your dedication to making her day extra special. From thrifty decorations to pocket-friendly menu options, we'll delve into the art of celebrating love without breaking the bank.
(for this article, we will be speaking to the maid of honor/bridal party who will be planning the bridal shower)
How to Plan a BRIDAL SHOWER (Budget-Friendly)
1. Figure out who the lead planner is
Before getting started, you have to assign a lead planner. Not always the easiest, but if you are the maid of honor and are heading the whole event, you have to make it known nicely and assemble the bridal party. It's just easier to know who is leading.
If you are leading the bridal shower planning, it will be great to share an idea sheet or board with everyone participating, this way; they know what's going on and what's needed.
If possible, also send them a breakdown of the budget to know where the $$$ went. The transparency and openness help the bridal shower planning vibe much smoother and easier.
This is also a great time to start your bridal shower guest list with the bride-to-be (newlywed-to-be). Who do you want to invite?
〰️ THE BRIDAL PARTY TALK: Always start by letting everyone included in the planning and people that will be pitching in that you are leading the planning of this event and would love to hear everyone's input.
2. Decide on a budget (important to figure out asap as you write down how to plan a bridal shower)
Budget is the most important constraint for any event. Knowing and putting the cap on it beforehand is crucial for all the event's plans and priority order. It will help greatly in spending the time, money, and effort on the most important things for the bride.
Every setup and situation is different. There is no one approach when it comes to how to plan a bridal shower, especially the "budget talk." Communication in the nicest way possible is necessary to make decisions that everyone will be happy about.
〰️ THE BRIDAL PARTY TALK: Consider discussing with the bride how many people are coming, and to help come up with budget ranges, ask the bride what she has envisioned and other preferences that she has. After all, this event is for the bride.
If you are having other people from the bridal party chip in, be sure to have a conversation with all of them, or also, you can also narrow down the top 3 budget ranges, with corresponding idea/s and theme/s.
This way, it will be easier for your party to understand where the money is going and what the division of labor and money will look like. This way, there are no other surprises or added costs along the way that the rest of the party might not be prepared for.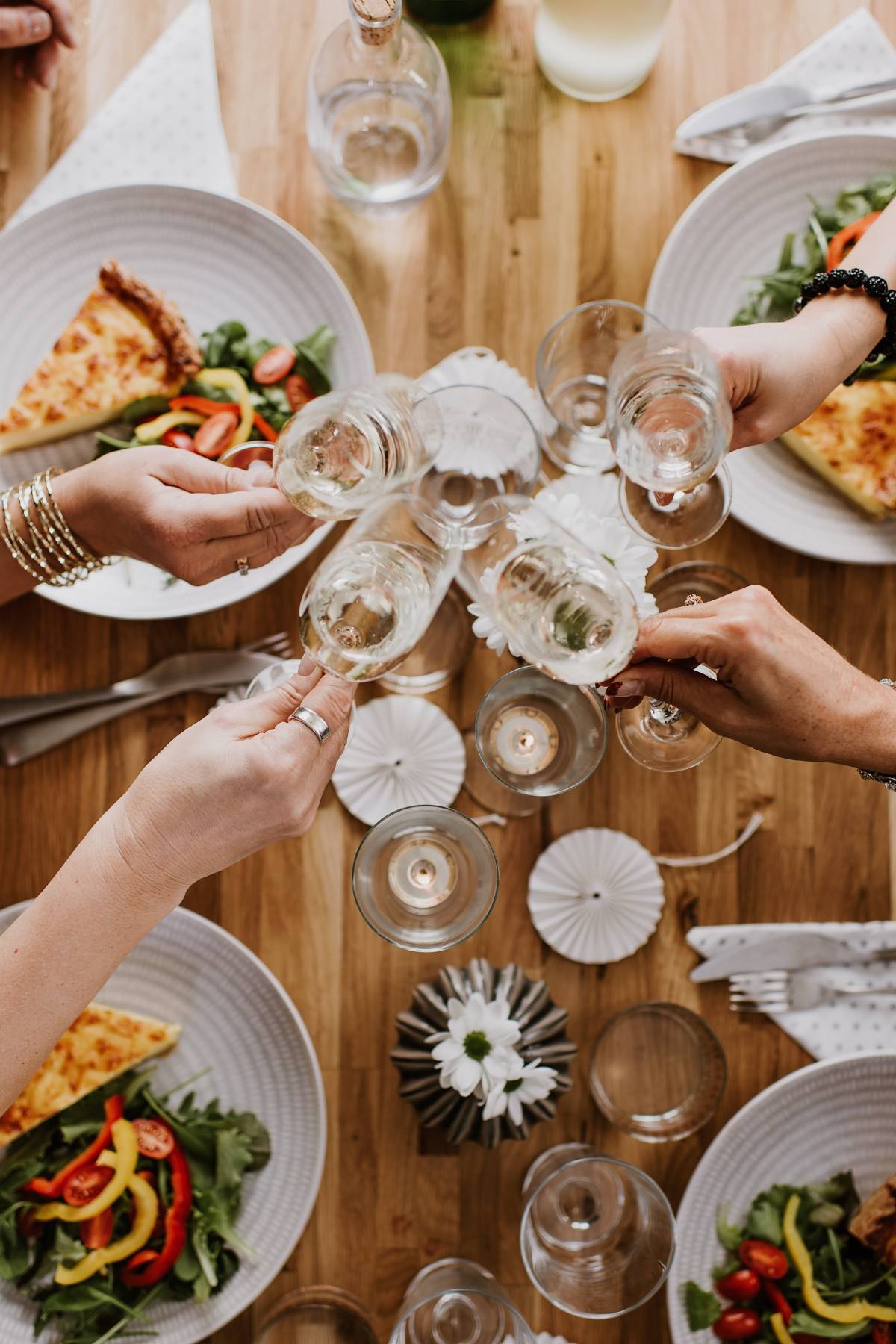 3. Make a checklist (How to Plan a BRIDAL SHOWER? get the list started asap!)
Don't forget to make a bridal shower plan. If you want to make sure that you don't miss out on anything, you must prepare a checklist and write down the summary of whatever needs to be done before/after the event. Bridal Shower planning has many moving parts, especially if there are many people involved in the execution.
To avoid confusion, create a checklist that everyone can follow. The typical checklist may include Activities, Food Options, Event Decor contacts, Timeline, a Responsibility List (especially for DIY tasks), etc.
〰️ THE BRIDAL PARTY TALK: As mentioned earlier, go over the bridal shower plans with the rest of the bridal party, start with a list of what to do and go over it with the bridal party, and ask if there are people in the bridal party that would like to volunteer for specific tasks.
This way, there is better accountability, as opposed to just assigning. The rest of the tasks that no one volunteered for can be discussed, and if no one wants to volunteer for them, it can be added as a "to hire/buy" in the budget list.
4. Decide on the location
The location helps to decide the theme and logistics for the day. When you plan a bridal shower, it is tempting to host it in someone's backyard or house, especially if it is spacious and gorgeous. Still, before you decide on that, you will have to consider the work needed and the rental products required to make this happen.
You might want to consider renting out a restaurant for brunch (which is an affordable option! you got the venue and catering in one place!) This is honestly a super easy option on how you can plan the bridal shower! You can bring in cute balloons as decor and add a few dried flowers as centerpieces.
Restaurants also usually have an existing sound system that you can plug into for your own music! They also have a great, yummy, and affordable brunch/lunch group menu!
If you plan to have some light dancing and bridal shower games during the event, ensure that you dedicate a space for it. Something to consider when looking for a venue!
〰️ THE BRIDAL PARTY TALK: If you are tight on the budget and only expecting a few people, you can consider party rooms at condos. If you have a few people in the bridal party who own condos, you can consider renting the party room.
This saves a lot of $$$. But remember that when you rent blank spaces, there are many setups and rentals needed to make it event-ready! Just be prepared for the work to be done before and after.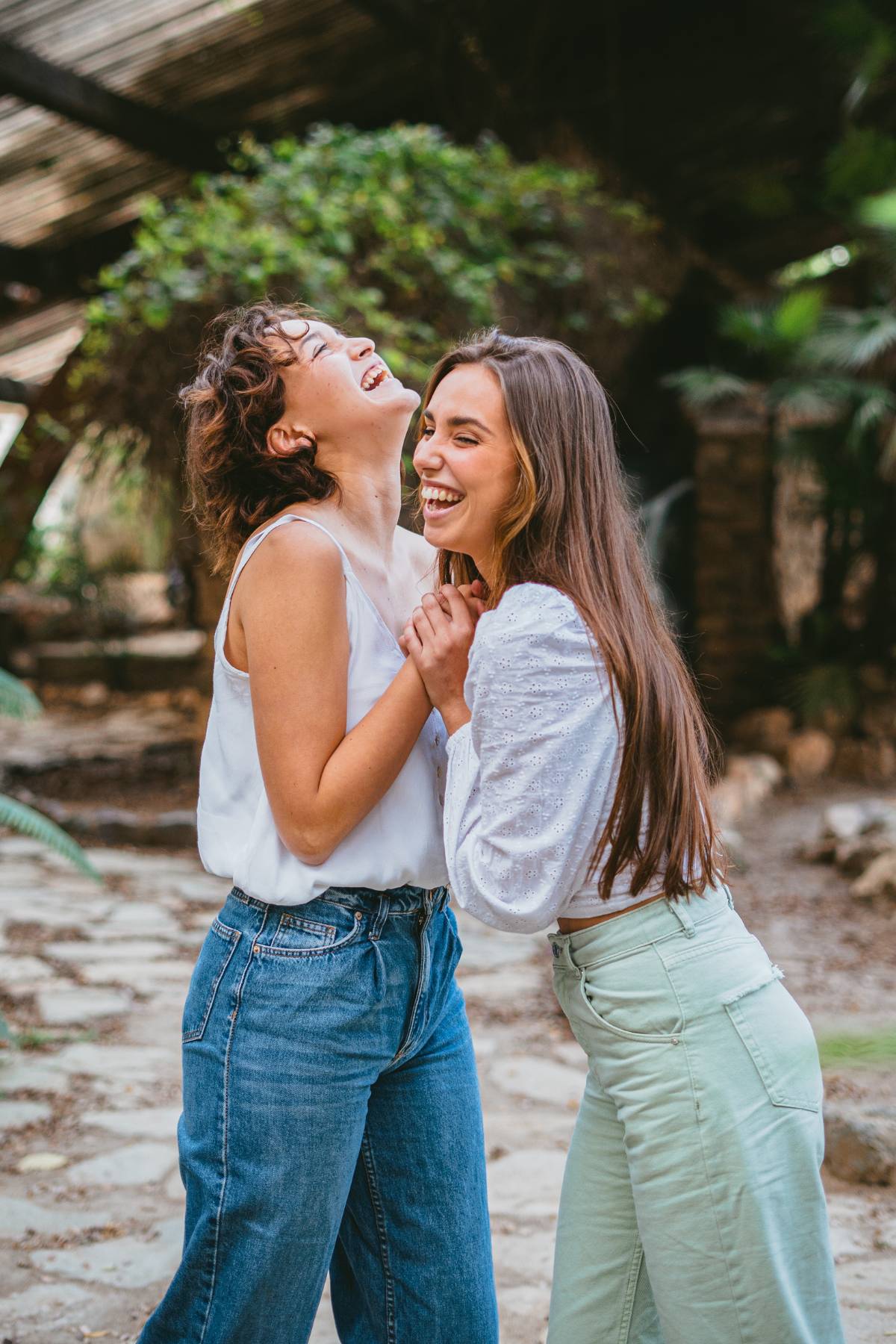 5. Send out invitations
Now planning a bridal shower calls for attendees, of course. Before making a guest list, ask the bride who she would like to invite as most of the guests are also invited to the wedding. Bridal showers are usually only a very close-circle event. Set RSVP dates slightly earlier than usual; this can help you plan as you also don't want to have empty seats.
Send out bridal shower invitations much sooner if you are having it during the busy season or long weekend.
Tracking RSVPs and following up is quite a task, have a conversation with the bride if this is something that she would need help with or take over completely.
There are some touchy relationships, and having a clear conversation with the bride will avoid any issues.
Another conversation to have with the bride is about her gift preference. If there is a registry, this should be included in the invitation. If it is cash/monetary gifts only, you can also discuss if that's something that the bride would want to mention in the invitation.
Consider digital invitations for easier and faster RSVP tracking.
〰️ THE BRIDAL PARTY TALK: Communicate clearly when the event will conclude. This can be included in the invitation, you can say from "11 am-3 pm".
Setting this time limit is very important if you have a rented space/restaurant; this way, you know how much food and type you are serving and not over the booked time frame. I would even go as far as putting a program on the table to follow activities and know when to leave.
When planning the bridal shower, decide the time frame with the rest of the bridal party, as you will have to consider the DIY part of the event that will need to be set up in the morning and cleaned out at the end of the event.
6. Decide on the theme
This is one of the fun parts of planning a bridal shower! Selecting a theme is a symbolic gesture of unison for your bridal party. You can have a generic theme and add details that resemble the bride's relationship with each of the peeps in the bridal party.
〰️ THE BRIDAL PARTY TALK: If there are many ideas thrown around, you can draw or vote to be fair for everyone. When deciding on the theme, make sure to be conscious of the budget. Some themes might require more budget than others.
7. DIY Decor
Now, this depends on how much time you have to DIY. You can pre-order balloon sets from Party City and pick up the morning of. There are cute and tasteful affordable balloon options that you can use as decor.
As you plan the bridal shower, the DIY part is essential to be discussed and logistically scheduled; this will avoid many phone calls, miscommunications, and constant check-ins before and on the day of.
There are also dried flower options which are also easy and affordable! Easy-to-execute DIY centerpieces are always a great idea!
〰️ THE BRIDAL PARTY TALK: As mentioned earlier, when you have tasks like this, it is always best to ask for volunteers first, instead of just assigning them.
This way, accountability is much better, and whoever is assigned will be more than happy to do it! Don't forget about the "task sheet" so there will be no confusion about who's doing what! Also, this makes it easier for everyone to remember what they are supposed to do.
RELATED: CHEAP DIY WEDDING CENTERPIECE: EASY IDEAS
8. Sweets
Desserts like cupcakes, pies, custard, and cakes are bridal shower favorites. You can easily get these from your local bakery or even pre-order from grocery stores.
Getting sweets ready-made and putting together a dessert spread/buffet table will be a great addition to a bridal shower. Also great as bridal shower favors!
We would usually suggest having someone in your group who loves to bake can pitch in, but it is a major task, not to mention the logistics and help needed to be transported.
〰️ THE BRIDAL PARTY TALK: You can have everyone in the bridal party bring in their own "sweets/dessert" contribution or call it out from other contributors (relatives) if they are interested in pitching in; the more variety, the better.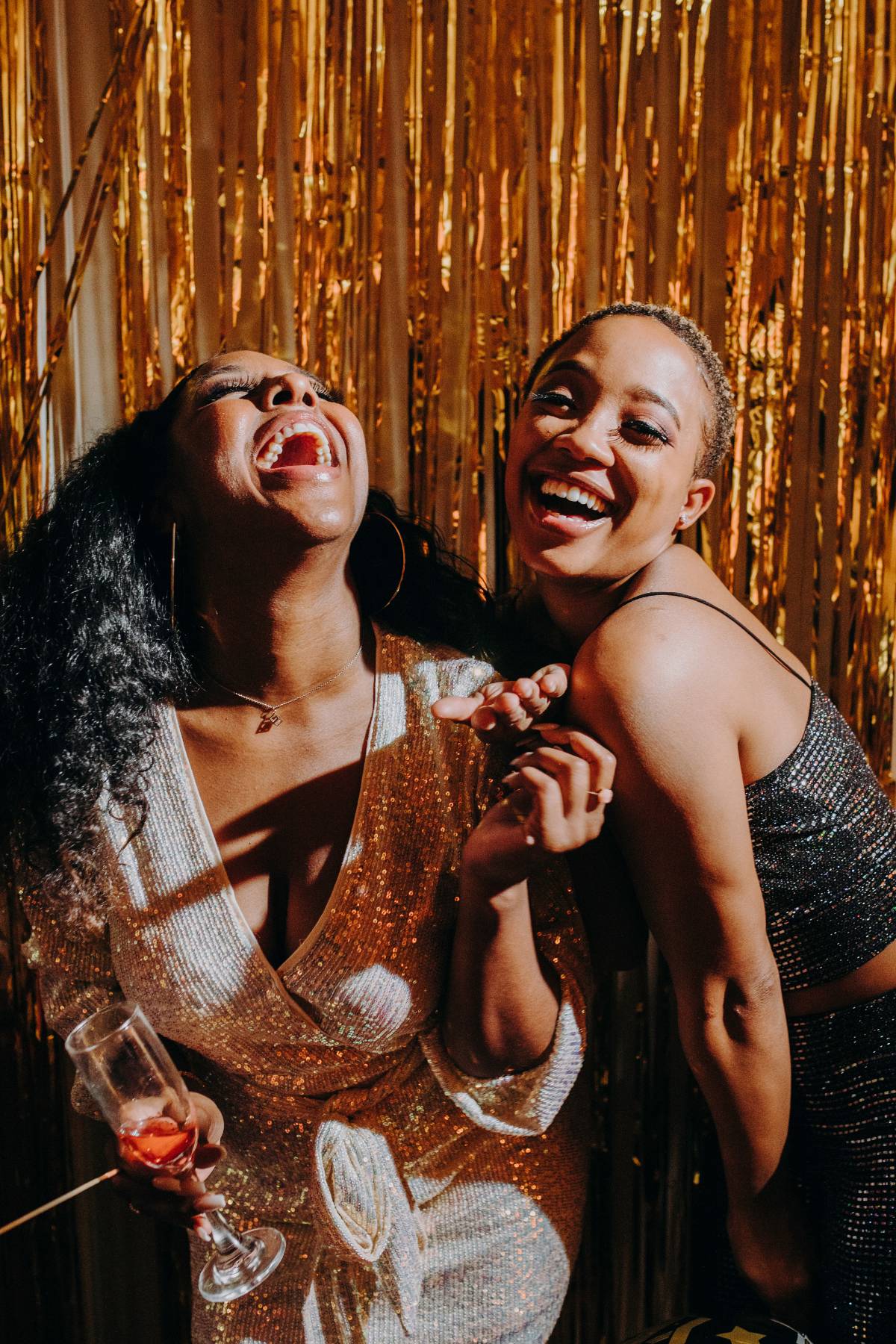 9. The menu and the bar
Another fun part of planning a bridal shower is deciding on the menu and the drinks! This is something you can DIY, especially if you are doing a brunch. There are easy and affordable options, depending on your budget and venue.
Depending on the number of people, DIY-ing food is a big task. There are other options and affordable caterers that can fit your budget.
As suggested earlier, there are restaurants with decent pricing per plate for brunch/lunch group menu – that will leave you and the rest of the bridal party STRESS-FREE and actually enjoy and mingle with the guests!
〰️ THE BRIDAL PARTY TALK: If you are serving alcohol at a rented place (party rooms etc.), remember to have a conversation with your bridal party. This will mean that you might need an extra budget to secure permits and probably hire servers/bartenders and even security.
If you opt out of hiring an event planner or coordinator but need a server, set-up help, and/or bartender, staffing companies can hire help directly and not worry about other things that needs to be executed on the day of the event.
10. Entertainment, fun, and games (our fave tip on how to plan a bridal shower!)
To make the party interesting and more fun, you should engage everyone with some interesting games. Here are a few fave games that we adore!
For entertainment, you can plug into the existing sound system in your choice of venue. Or you can also bring your home speaker (or if you can borrow from someone, that will also work!).
You can pool the girls' favorite songs or songs with meaning to them and the bride and create a playlist! You can play it while everyone is dining!
〰️ THE BRIDAL PARTY TALK: It will be great to assign a host and a "DJ" (if you are DIYing music and plugging it into a sound system). Assigning these tasks ahead of time saves a lot of finger-pointing and volunteer asking at the event itself.
11. Consider hiring a pro photographer
Even if you are DIYing an event, we always suggest hiring a professional photographer. Any professional photographer will make any event look like a million dollars and will leave you with amazing memories through phenomenal photos.
Don't underestimate how a great photographer can help preserve memories of your wedding events! This is definitely worth investing in!
12. Gifts and treats
For a take-home favor/gift/treat, you could use treats like donuts or freshly baked brownies; or sweets straight from the dessert bar. Just add cute bags in each place setting with a note about how they can take home their fave dessert from the dessert bar!
〰️ THE BRIDAL PARTY TALK: If you'd like an extra "product" or a "gift" as a guest favor, this will again add to the budget, be sure to communicate this with your bridal party.
As mentioned in the beginning, every situation is different. Pick up tips that apply to you and your situation! It is your bridal shower; celebrate it how you would like it to be! We are here to cheer you on!
RELATED: EASY DIY CHOCOLATE WEDDING FAVOR: LINDT
There you are lovelies! Top tips on how to plan a bridal shower (budget-friendly).