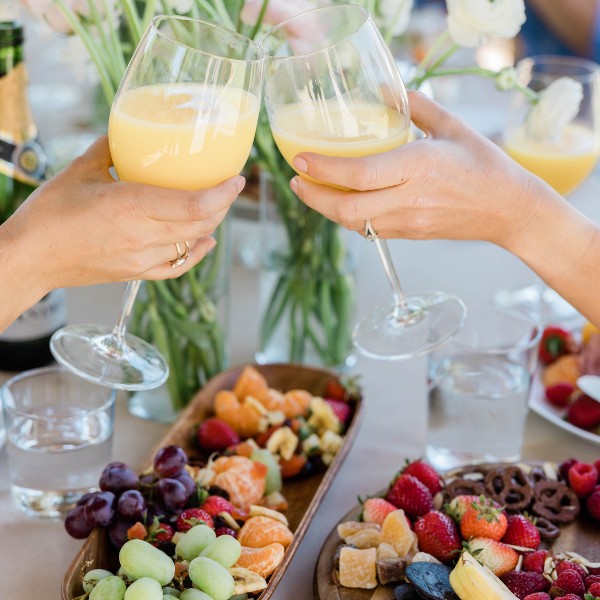 DIY brunch wedding tips! Waffles+I Do's Love! Looking for brunch wedding ideas? Mid-morning wedding ceremony? Brunch reception plans? We got you! We love brunch weddings as much as you do! This is great if you are planning an intimate backyard wedding or just about any event or celebration! Yummy and budget-friendly (save money!)
This site contains affiliate links. For more info, please see our full disclosure. This post has Amazon links and as an Amazon Associate, Wedding Planning Resources earns from qualifying purchases.
Can I say that we absolutely LOVE brunch weddings? Yes, evening weddings are lovely—saying I dos with the sunset as the backdrop and dancing the night away under the stars… BUT there's something extra special with morning/brunch weddings.
From the décor, food ideas, and activities, the possibilities are endless! Brunch weddings are also more low cost—more reasons to love it! When done right, brunch weddings can be both classy and a major party!
It's good to note that (DIY) brunch weddings have an early start. This means all your prep (including hair and make-up) will start early. We're talking around 4 am!
Let's say your ceremony is scheduled at 10-10:30 a.m., then your brunch/lunch reception starts at 11 or 11:30 a.m. This means that for a 4-5 hour reception, you will be done at 3 or 4 pm, which is still a great day!
If you're planning a DIY brunch wedding or an event/celebration, we got TOP 10 great ideas and sources that will help you execute!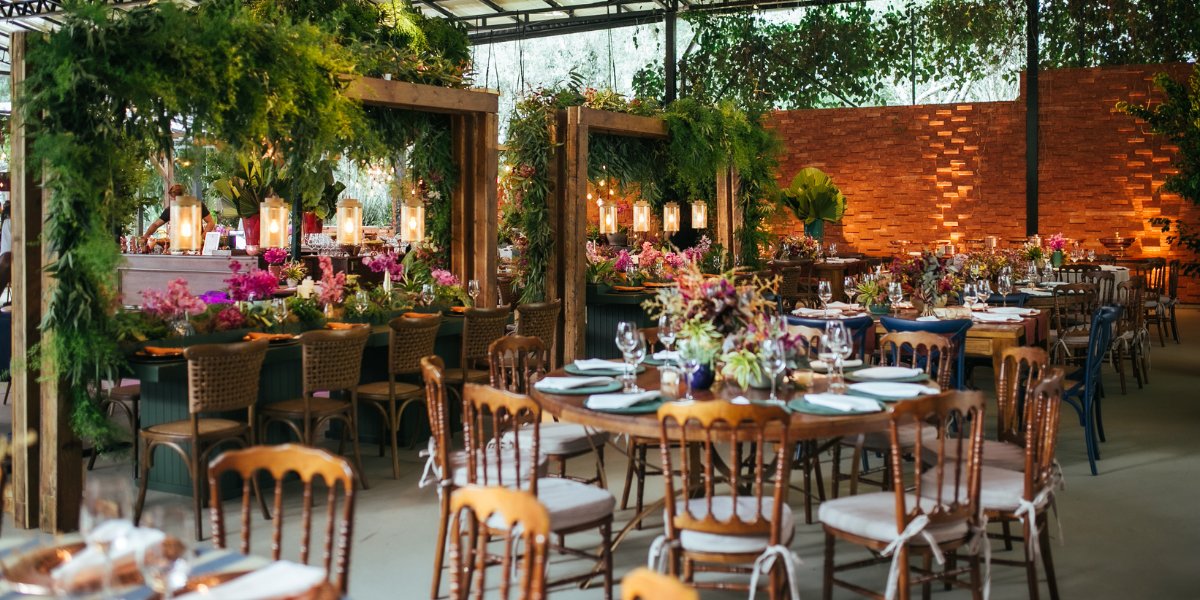 DIY Brunch Wedding Tips: How to (budget-friendly)
1. Venue
Here's a great trick to hosting a both classy and party DIY brunch wedding; choose or rent a venue that has heavy curtains. When you have heavy curtains, you get to transition from a bright brunch to a somewhat dim environment which sets the mood for dancing.
If you are hosting in your home, you can rent out heavy curtains or pipe/drapes to cover your windows when "it's time" to help with the "transition" and dimming to get onto the "party/dancing."
You don't necessarily have to get a custom dance floor laid out. You can create a space in the middle of the tables and assign it as a dance floor. You can do this without any signs to assign your bridal party to start dancing in the said area and invite guests to join in.
2. Timing
Now timing the "brunch" should typically be between 11 am – 3/4 pm. 11 is a great time to start, as it means your guests already have breakfast.
So if you choose this time, it means that it is more on the lunch side than the breakfast side, meaning you might want to choose a heavier main as your food choice.
If you choose a timing frame of 10 am, you can opt to serve lighter breakfast options. DIY brunch wedding is something that you can control and definitely decide for your own event!
For this post, we are assuming that you chose the 11 am – 3/4 pm timeframe.
Consider a venue where you can have a separate (or even outdoor) space to hold your ceremony so you can save money on travel. This will also help you make the most rental of your venue.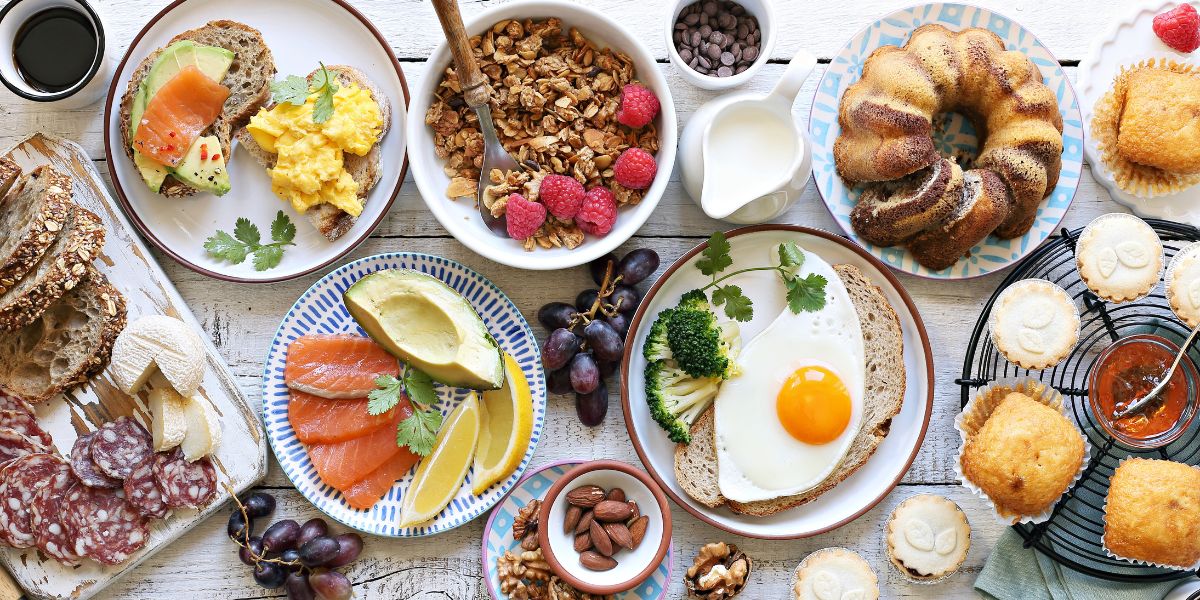 3. Prepping and Serving (one of the most important DIY Brunch Wedding Tips)
Generally, brunch is great served buffet-style, but doing it in individual "food boxes" or serving plates will be great! Also, consider elevating the presentation to create a unique experience for your guests.
Since this is a mostly DIY brunch wedding/event, depending on the number of guests you are having, in terms of food handling and serving, you can hire a kitchen staff and a few servers for the day of the event to specifically handle your food and prep them for you.
There are classy premium plastic dinnerware and flatware that you can use! Here are our top choices:
SIDE TIP: Ensure that the shade of gold for this dinnerware is all matching (beware of too yellow shiny, to avoid being tacky! a matte finish is a great option!)
Now let's start designing the tablescape for your DIY brunch wedding. Start the table setting with the doilies as the "plate chargers" on the table and then place the napkin and utensils on them.
Use the smaller plate for the appetizer and dessert. Of course, for the bigger plate, you can use it to serve the main.
The cup can also be on the table with water and ice, which is always great when guests sit down.
If you'd also like, instead of serving mimosa (to save $$ on hiring a server), you can also have them placed on the table already.
SIDE TIP: Don't forget to check the necessary permits for your event, especially serving alcohol!
4. Food Options
Just because you are DIY-ing this brunch wedding does not mean you have to sacrifice so much on the food!
Here are some great ideas you can prepare (or have someone prepare, see serving suggestion above!) the morning of! And yes, most of them are frozen (appetizers), and we get it; it is a little tricky. But by using these options, we can save tons of $$$ and make it budget-friendly.
If you execute this right, no ONE will even know that you served frozen food, well, unless you tell them, of course! Just make sure to throw the boxes in places guests won't see!
We're all about options where we don't sacrifice everything! We will need to sacrifice some things; that's the whole point of not splurging. But what we can help you with is still serving and entertaining your guests in a classy way, working around tips and tricks to elevate the idea.
When you opt to rent a venue, consider renting a venue with a kitchen, so you can use the oven to prep and bake these frozen food options—also, extra space to assemble everything for your DIY brunch wedding.
Okay, so we got that frozen thought out of the way; let's get to these frozen brunch food options!
Serve quiche as an appetizer! Light and easy to start with!
We're doing chicken and waffles with maple syrup and a side of coleslaw salad for the main. You can drizzle the maple syrup on top of the chicken and waffles, or you can serve it on the side.
The coleslaw salad will be best served in a separate plate/mini bowl. This, for sure, will fill up your guests! No hungry tummies at your event!
End with a sweet note with yummy cheesecakes! (Thaw this in the morning, and they should be ready to serve by dessert time!)
You can also consider a stylish and yummy (also easy!) sandwich station.
SIDE NOTE: If you think that frozen food is so tacky altogether, you can compare these costs (include 1 kitchen staff and 1-2 servers, which will be approximately $15-$18 an hour depending on where you are, in your calculations; also note that these staff usually requires a minimum of 4 hours) to a caterer and see if that's something that you would like to invest in. Definitely up to you!
SERVING TIP: Use tiered serving trays to elevate the look of your brunch food.
5. Mimosas (or sangrias!) (one of our fave DIY Brunch Wedding Tips: How to (budget-friendly)
Well, let's discuss the most important thing about a (DIY) brunch wedding/event, MIMOSAS! Lol. We love mimosas! And what is a brunch without it? Right?
This can be easy to make and serve! Here is one of our fave recipes!
Considering a sangria for the wine drinkers? Here's a DIY Sangria Bar idea!
You can also add a hot chocolate or coffee dispenser to get that "breakfast" vibe!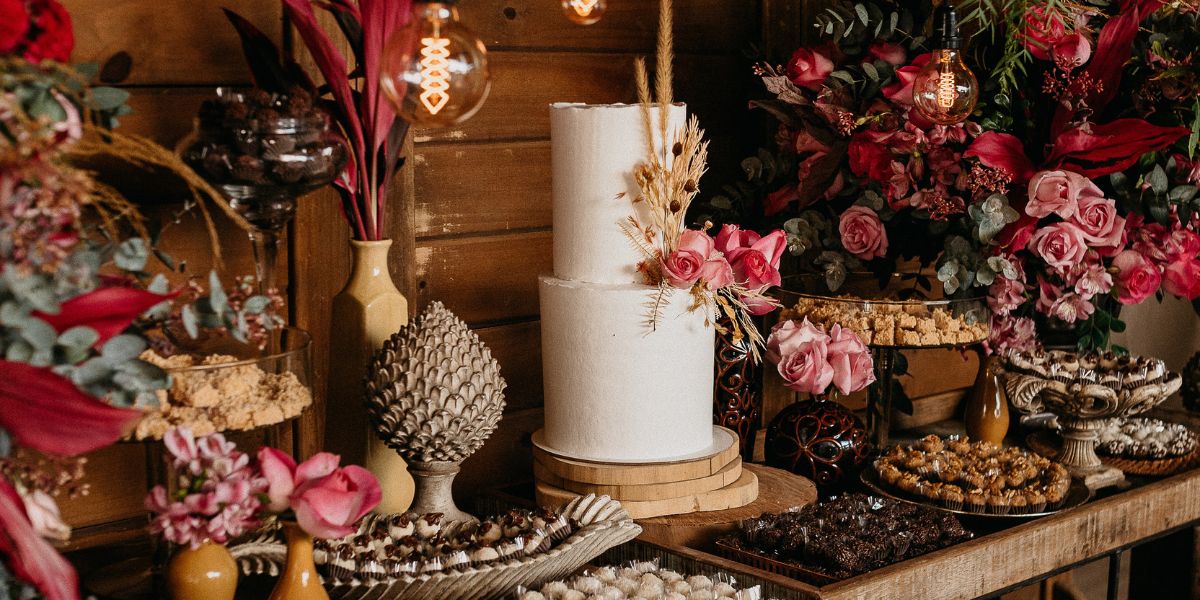 6. Entertainment
Just because you're doing a DIY brunch wedding doesn't mean you don't need entertainment. As a matter of fact, it is the opposite. We are in the middle of the day, and people are not usually in the mood for a wedding or any partying for that matter.
It is necessary to set the mood with entertainment. Now we understand that hiring a DJ might not be in your budget if you are saving money. But we highly suggest considering hiring a musician for 4-5 hours to really get your guests entertained.
To really pull a DIY on entertainment, you are probably considering plugging your iPod into a sound system. This is a fair consideration to really save money.
How you can navigate around your iPod idea is to plan your songs accordingly. To create your wedding/event timeline first, you can plan your song choices accordingly once you have done that.
If you are doing a cocktail or meet/greet for an hour, you can create a playlist during that time frame; it can be coffee house music or jazz (whatever you choose it to be!). Now moving to welcome speeches, you can find low soundtracks (or edit a track and lower its sound for output).
Moving to the dining, you might want to consider a more upbeat soundtrack and not too loud, but something more conversational. (if you are doing parent dances, you can also add that to your playlist)
To transition to a party, you might want to make an announcement and start playing party tunes.
The goal of your playlist is to edit the soundtracks. You can download the mp3 version of the audio from YouTube or other streaming services and edit the full audio. Cut accordingly to fit your timeline and lower the audio output as needed.
You can even go as far as pre-recording announcements like "Welcome to our wedding.." or "Please be seated, lunch will be served in the next 5 minutes.." When you set the tracks and continuous play right, you won't need to touch the volume or control this thing for the rest of the event!
SIDE TIP: When you make your announcements, ensure to do it in the future tense. "Please be seated. Lunch will be served in the next X minutes…" This way, you can cover any delays and give your guests time to comply.
This requires quite a lot of work, but this is also a true DIY brunch wedding move if you are up for it, and will save you tons of $$$! This will help set the mood and keep your guests in the loop of what is up next and entertained.
SIDE TIP: Always try your playlist pre-wedding at your venue to ensure your masterpiece will hold up!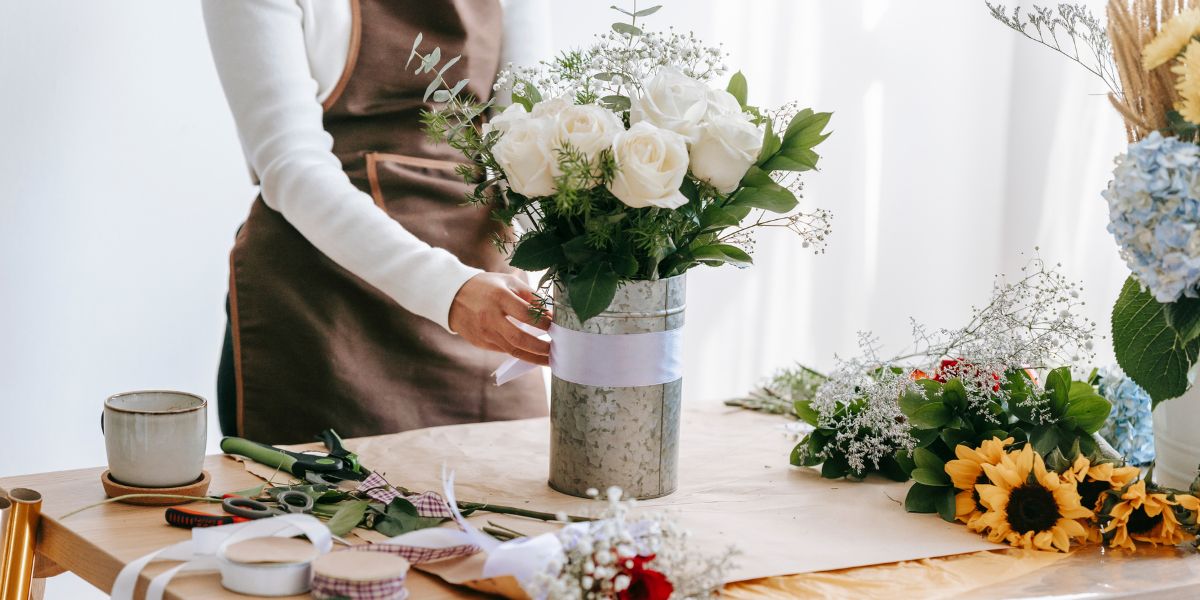 7. Decor Tips for your DIY Brunch Wedding
Since this is mostly a DIY event, you want to create something super easy, and with little to no maintenance, and for those reasons, dried flowers will be your best bet. Here's a resource to create your dried flowers decor:

As part of your decor, consider printing wedding stationery designs that will double as decor as well. Examples can be menus on the plate, signs on the bar, and programs, and if you want to, you can also make place cards.
These additions will make the wedding feel more complete and organized. Also, a beautiful table setting (not bare!) is something your guests will also enjoy!
8. Pro Photos
Even if you are DIY-ing an event, we always suggest hiring a professional photographer.
Any professional photographer will make any event look like a million dollars and leave you with amazing memories through phenomenal photos.
Don't underestimate how a great photographer can help preserve memories of your wedding! This is definitely worth investing in!
9. Guests' gifts / Favors
What better way to end the event than with a sweet bag of candy? We got this yummy and, oh, super cute candy bag that you and your guests will love!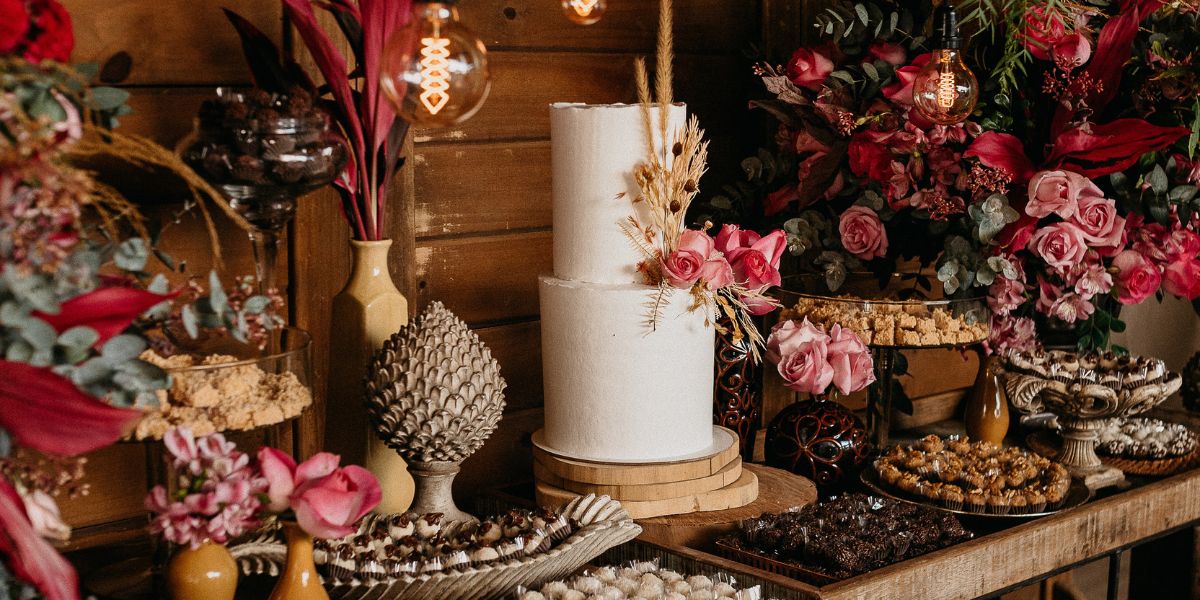 10. Wedding Cake
Of course, we need to include a wedding cake in our plan! You can save a ton on your wedding cake!
If you have a full meal planned to be served with your guests and it already includes dessert, you really don't need to get a huge cake (unless, of course, you really want to!).
To save some $$$, you can actually get a regular round vanilla cake and ask for extra flower stems from your florist (or you can buy them off the grocery the day before! you can even use artificial flowers!) and stick them right in the side of the cake!
If you opt to buy a cake on your own, like something from Costco or your favorite bakery, ask your venue if you can drop it off 2 days before and if they can store it in their kitchen fridge. This helps a lot, and it's another thing that's off your list!
You can also rent a really nice cake stand to elevate the look of the cake! It's great for photos! You have photos cutting the cake without breaking the bank!
There you have it! The main aspects of your DIY wedding! We made it super easy to follow. Make no mistake; this is a DIY wedding guide, so that means there will still be a lot of work needed!
The entertainment part will need some practice, but you will definitely pull it off if you are a DIY warrior! We believe in you!

Before committing to a DIY project, it's important that you evaluate what's on your plate and estimate how much time it will take you to complete a task.
By the same token, also consider "phantom costs" associated with DIY projects like supplies. packaging, storing, transportation, and most importantly, being open to mistakes and re-doing things, which means you might need to re-purchase things to start over.
When you plan to DIY your food, include storing, prepping, cooking, serving platters, serving utensils, set-up, utensils and flatware, food circulation, bussing, and cleaning (garbage) into your plan and costs as these can easily add up.
There you have it! DIY Brunch Wedding Tips: How to (budget-friendly)!
** This post has Amazon links and as an Amazon Associate, Wedding Planning Resources earns from qualifying purchases.