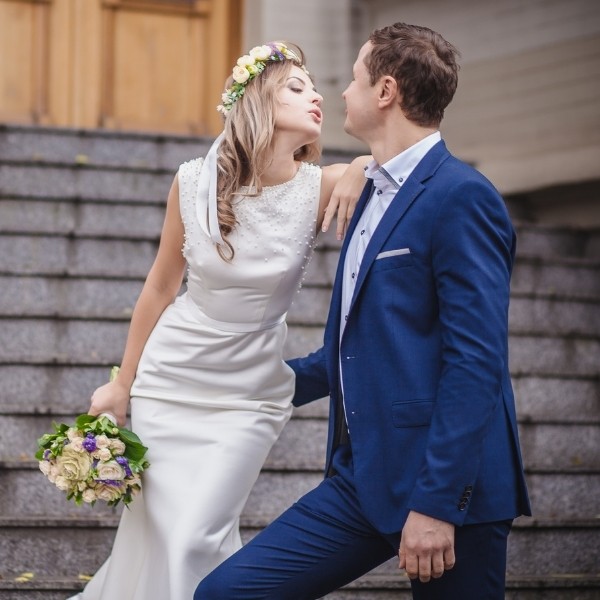 A friendly reminder! Last-minute wedding details that are always forgotten! Planning a wedding and wondering what else you're forgetting? In this guide, we're sharing things that you might forget during your wedding planning as well, as on the actual wedding day!
So many little details and moving parts on your wedding day! It's pretty easy to get overwhelmed!
Not to worry! We've rounded up a quick and easy list that you can literally copy and paste so you can keep handy on your phone!
This list is something you check 24-48 hours before your wedding. Definitely the top 10 last-minute wedding details worth remembering!
1. Cash & Credit Card
Having extra cash in your mini purse "just in case" is always helpful. You'll never know when you'll need to tip vendors, or there is a surprise transaction, however big or small, having cash, and a credit card is a "safety net."
Keep a cute mini, slim cardholder with you to hold your cash and credit card!
PRO TIP: You can purchase a reloadable credit card, where you can load $100-200. This way, you won't need to carry your "real" credit card and risk losing it or being compromised.
When you purchase a reloadable credit card, you can always use it after!

2. Emergency Kit
There is a "full" version of this kit, and also, there is a "mini" version. Your bridal party or coordinator will usually carry the "full kit," but having a "mini" one with you, whether it be where you are sitting at the reception, will be helpful so you can have access to it right away!
WHAT TO PUT IN A WEDDING EMERGENCY KIT
This mostly includes pain relievers and antihistamines. The top 2 things that you need the moment you need them!
3. Save vendor contacts
If you are working with a coordinator, they should have all these in their contact list. Your vendors will also be only calling your coordinator on your wedding day! The weight is off your shoulder if you are working with a coordinator!
But if you are not working with a coordinator, ensure to save the contact details for your vendors on your phone.
If you are working with a photographer, and there is some travel needed for your photos or in-between activities (ceremony & reception), having their phone number on speed dial will be helpful, just in case!
If you can find contacts faster, the lesser you feel frazzled and stressed!
If you have a person in your bridal party that will be managing your calls on that day, speed dials with clear contact names and details will make it easier for them to know who's calling and who to call, just in case.
WHAT TO DO THE MORNING OF YOUR WEDDING DAY
4. Gift "safe"
Receiving monetary gifts on your wedding day? Pack a "gift safe"! You can't miss this last-minute wedding detail!
This does not need to be a literal "safe" but a container or bag where you will put all the envelopes.
You can also assign the care of this to someone. But having a designated "safe" for the monetary gifts will make it easier for you to look for and guard it if need be.
5. Make "just in case" notes for your point person
You probably know what can "possibly" go wrong. Whether these notes are for your point person or wedding coordinator, or even the venue, this will come in handy.
It will save you from receiving questions and inquiries on the day of your wedding!
For example, you know who will most likely drink too much. Have a "just in case" plan for that and relay it to your point person.
For example, you know someone might need extra help about something, especially about accessibility, to communicate this to your venue and point person.
Another great example is "just in case" you have kids at your wedding, and they start throwing a fit, have a chat with your venue coordinator, and find a "space" where the parents and this kid can go and calm down without disrupting the wedding.
HOW TO MAKE A DAY-OF WEDDING TIMELINE
6. Back-up shoes
Whether it be your dancing shoes or just your "comfy flats," always have something handy!
One of my faves is the foldable ones from Tieks!

7. Back-up Outfits
Worst case, you get a spill that won't come off or something rip; you might want to pack in extra outfits.
This includes your undergarment and a backup dress.
A backup dress doesn't have to be extravagant, but something good enough to wear at your wedding and can be "re-used" in the future or at other events.
This backup dress can also be your "morning after the wedding" dress!
8. Set up "out of office" and "away" autoresponders
If you have a point person for your wedding, this is a good time to set up your "away" autoresponders to direct all inquiries to them.
If you haven't, don't forget to also set up your work email with "out of office." The sooner you set this up (2-3 days before!), the easier it is for you to detach from other things and focus on enjoying your wedding!

9. Have a rehearsal dinner
Especially if you have a big immediate family, having a rehearsal dinner will help you closely interact with everyone and thank them for being part of your life and wedding journey.
PRO TIP: If you would like them to say a toast or a few things, rehearsal dinner can facilitate this better as everyone in the family can actually relate to the stories and jokes.
Inside jokes and family stories tend to be personal, and when done in a bigger setting with other guests, it might be hard for everyone to relate.
Get some speeches in at your rehearsal dinner and still have them make quick toasts on the wedding day!
10. Do a "final" pow-wow with your point person
Have a final chat with your point person or wedding coordinator.
From here on, they should have enough information to make decisions and provide directions/guidance/instructions to vendors, guests, and family/relatives.
Once you have "passed the baton" to your point person or wedding coordinator, you also might want to consider "letting go" and start enjoying your wedding day!
WHY YOU SHOULD HIRE A WEDDING PLANNER OR CONSULTANT

PRO TIP: You can also do a "gratitude journaling session" to get in all that good vibes through and start feeling extra inspired!
There you are! Last-minute details that tend to be forgotten!