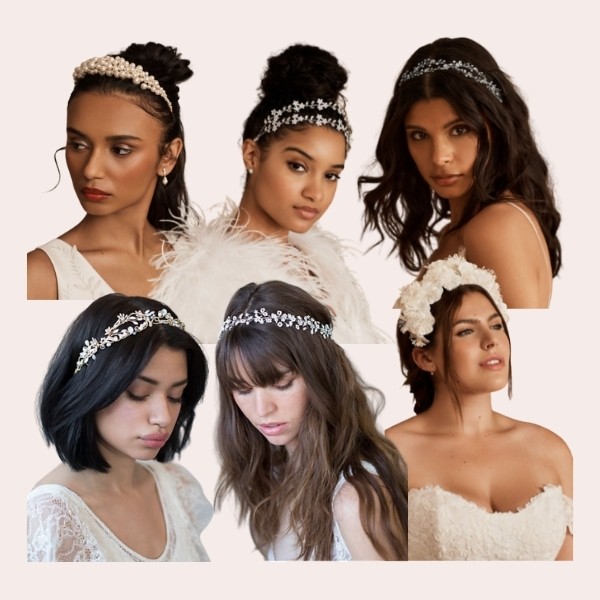 You GLOW always! Bridal Headbands Under $300 You'll Love!
Even if you are not "into" them, you can still use them for your photoshoot and then switch over to a much funkier style for your wedding reception! Have fun with them!
We are sharing our top 8 gorgeous bridal headbands that will make you feel glowing all day! It's your wedding, why not have a great statement (bridal headband) piece? You totally deserve it!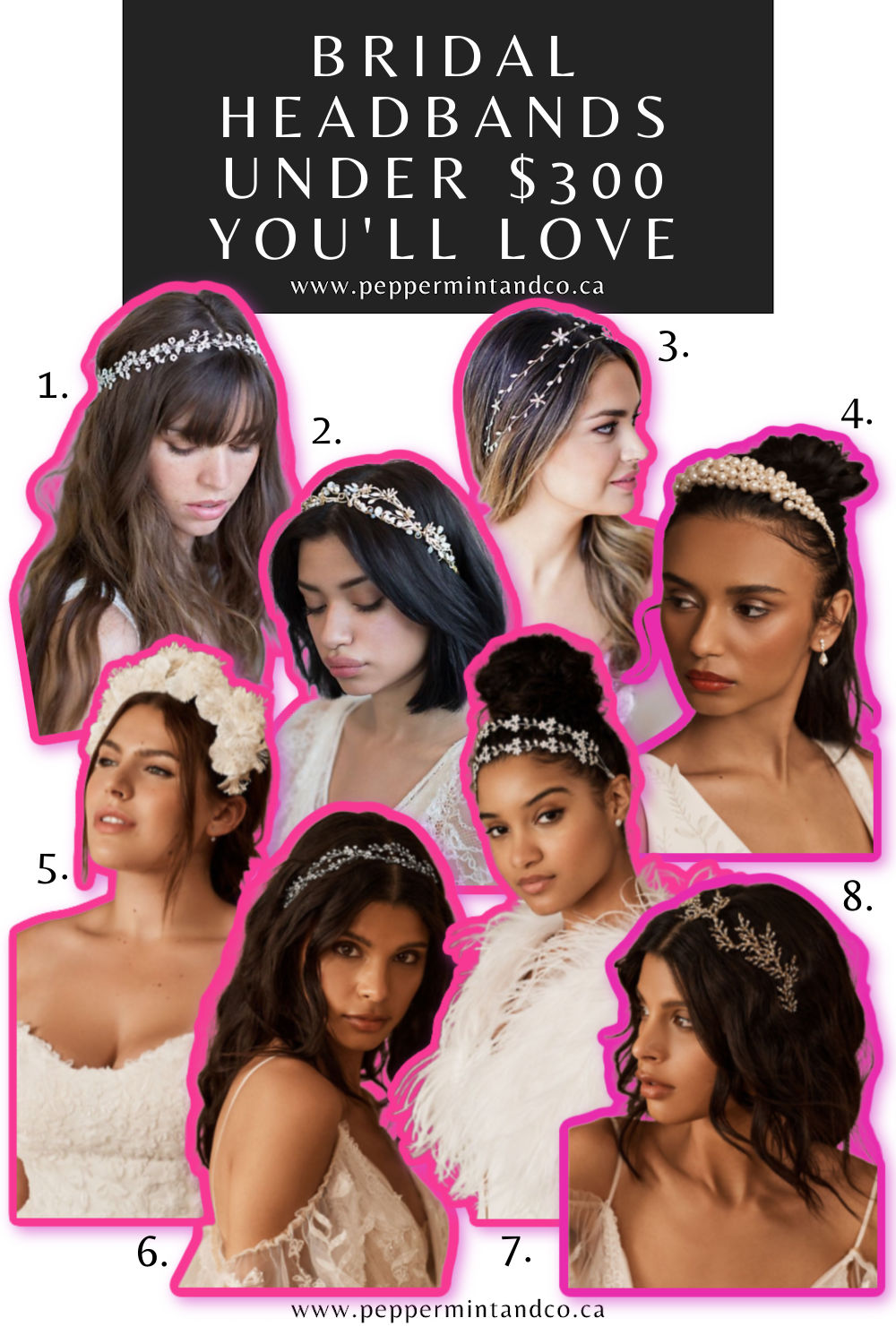 Love the list!
This site contains affiliate links. For more info, please see our full disclosure. In addition, product descriptions are sourced from the manufacturer/brand/seller's shop as linked accordingly.
(1) Delicate Beaded Flower and Crystal Hair Vine | Crafted of rhodium-plated brass and Swarovski crystals, this dramatic flower crown is truly a stunner.
(2) Mermaid's Blushing Tiara | This ocean-inspired tiara glows with hand-wired sea flower charms, Swarovski crystals, and freshwater pearls. Finished with a metallic ribbon so you can customize the fit.
(3) Rhinestone and Crystal 14k Gold Double Halo | Rhinestone blossoms and crystal leaves sprout atop this ethereal 14k gold plated double halo.
(4) Twigs & Honey Varna Headband | The ultimate bridal statement piece! This headband is piled high with radiant Swarovski pearls.
MUST-HAVE SHAPEWEAR FOR YOUR WEDDING
(5) Rita Von Beth Floral Headband | Bring a touch of bohemian glam to your look with this floral headband.
(6) Twigs & Honey Rothe Halo | This delicate halo sparkles with Swarovski crystals for the ultimate mix of boho style and glamour.
(7) Ivers Headband | Delicate vines twist and turn for a romantic detail, adding a double dose of florals to your look. Wear as a headband or halo thanks to the addition of metallic ties.
(8) Twigs & Honey Sage Halo | Tie this effortlessly ethereal halo into your tresses for a boho-chic vibe.
Check out more beautiful headbands over at David's Bridal and BHLDN (our top fave wedding fashion destinations!)
There you are! Bridal Headbands Under $300 You'll Love!