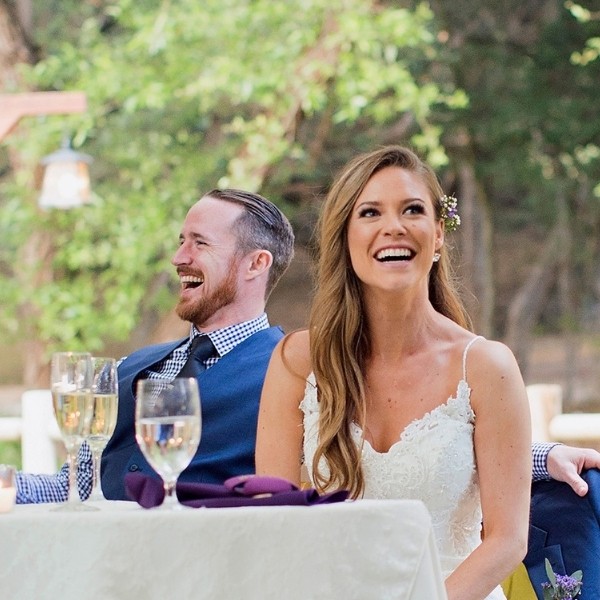 How to Write a Wedding Toast Speech: for the Newlyweds! Cheers! Wondering what's the easiest way to write a wedding toast or a wedding speech? Tips on how to write a wedding toast for your best friend? In this guide, we are simplifying the ways to write a wedding toast or speech!
THE FLOW:
ETIQUETTE AND TIPS
This site contains affiliate links. For more info, please see our full disclosure.
If you will become the person of honor at your best friend's wedding and are currently thinking about how to write a wedding toast for the newlyweds, you have landed at the right place.
The sentiments associated with writing wedding toasts can be both humbling, tear-jerking, and exciting.
We will help you compose the perfect wedding toast for the newlyweds that will be quite memorable and filled with equal parts of heartfelt humor.
We got tips to get you covered, from the epic wedding speech to the time required and speaking etiquette in front of the whole crowd!
Thousands of wedding speech ideas are available on the internet, but you want yours to be unique and light-hearted and leave an ever-lasting impression, right?
We got you!
How to Write a Wedding Toast Speech: for the Newlyweds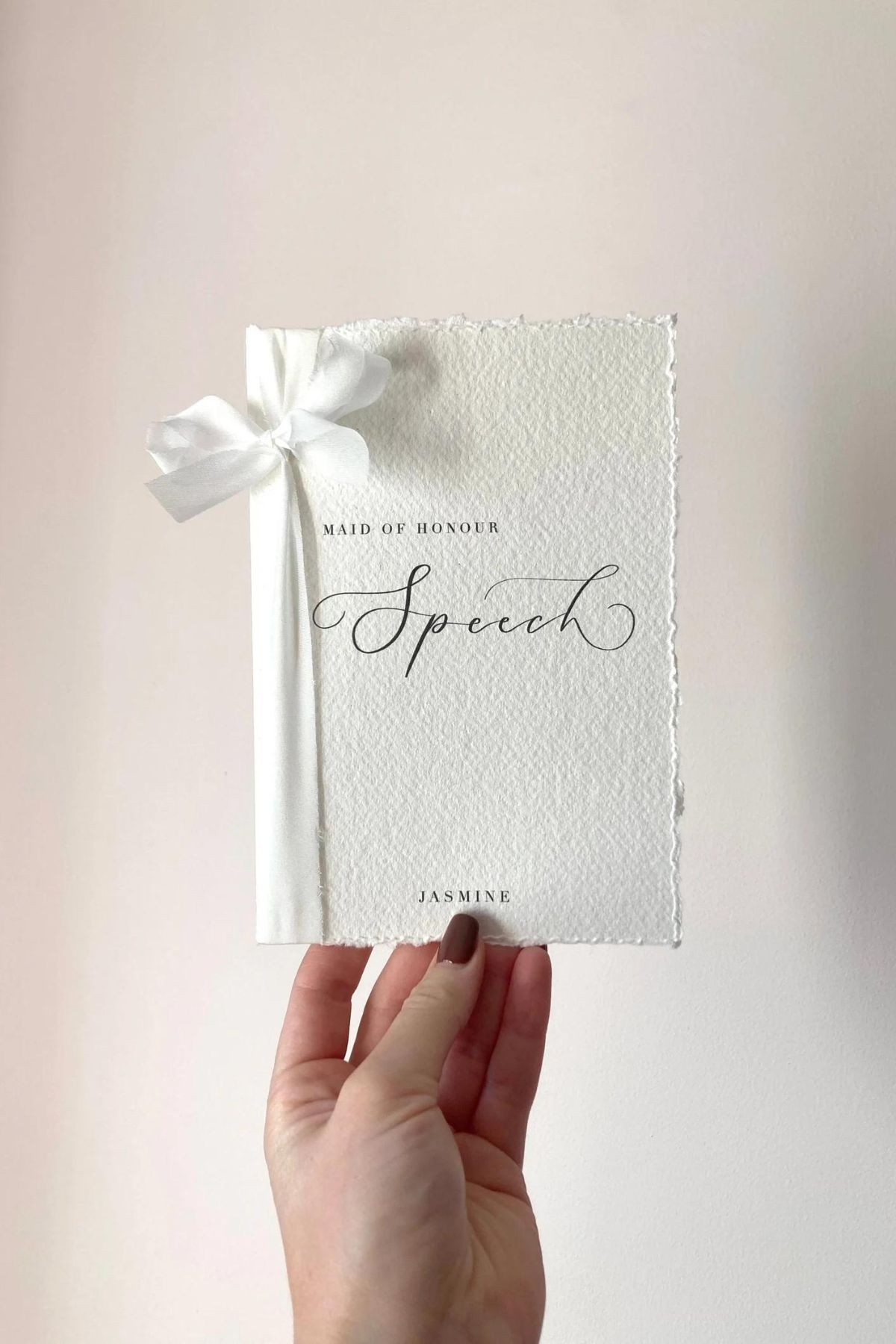 ** THE FLOW
Start by congratulating the couple
Your bestie is finally getting married now. All the air is filled with love and happiness. Begin your wedding toast by congratulating the couple and blessing them to start their new life.
Express what it feels like to see them getting married to the love of their lives.
Introduce yourself
The best way to create your wedding speech memorial for newlyweds is to share how you met them. The people sitting in the crowd don't know that one of them is your childhood friend. Introduce yourself, share the bond and engage the crowd.
Relive the first time you met them "together"
Please share with the crowd how you first saw them together or how you were introduced. To make it more exciting, share what your best friend said about the partner, and when they discovered that, they have decided that they have found THEE ONE.
Share funny stories (this is one of our fave tips on how to write a wedding toast!)
How to write a wedding toast that has humor too? It is quite simple; just customize your speech by including funny anecdotes but remember not to include any embarrassing stories.
Also, please take care not to mention any stories of ex-partners that may make the newlyweds feel uncomfortable. Your humor will hit the target audience if it is playful and involves gentle teasing.

Go over their amazing qualities
Don't forget to include the qualities! Associate a story that will prove the amazing quality you want to share. If you want to share how they are "loyal," share a specific story where their loyalty stood out and how appreciative you are of them.
Don't forget to compliment the other partner and include how they are perfect for each other!
Share your hopes for the future of the wonderful couple
End your wedding speech with optimistic and/or romantic quotes—a truly heartwarming takeaway.
Hopes, encouragement, and advice sound great, but you can take it to another level and add how you will always do your best to support them and be there for them.
** ETIQUETTE AND TIPS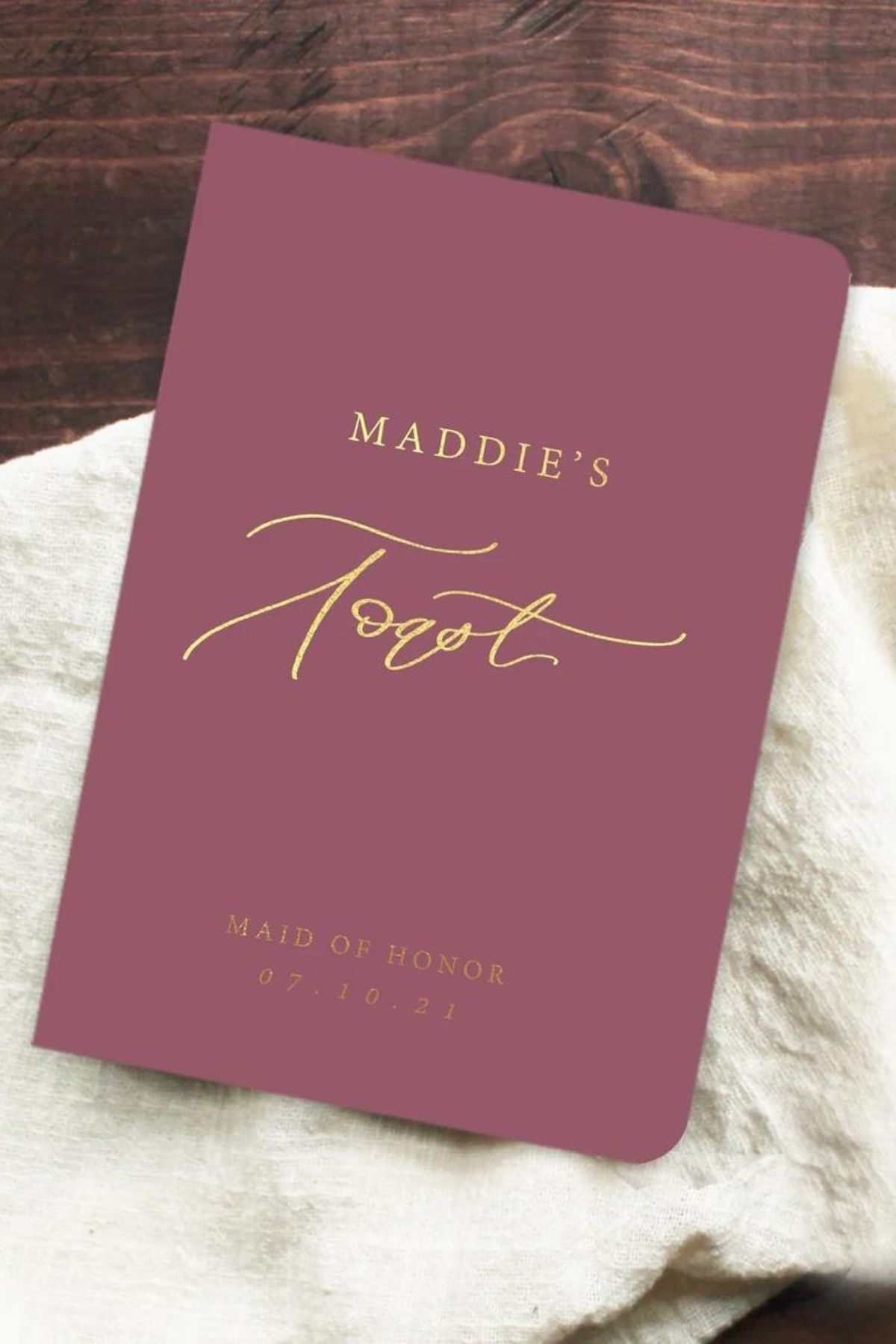 Time limit (very important when figuring out how to write a wedding toast)
The ideal time for a wedding speech is between 3 to 5 minutes. Try to keep it meaningful and sentimental but not too long, not just for the audience but also for you and the next speaker.
Keeping the audience engaged and almost prepping them for the next speaker will help keep the energy up!
For toasts, you can keep it up to 3 minutes max.
Pronounce the words clearly
If you are someone who speaks with great speed, try to slow down so that others can hear you properly.
Although it is popular and easy to read on your phone, if you are comfortable with the transition, then go for it.
However, if you feel like you get a little too excited and have a tendency to read fast, handwriting and using actual index cards, switching the cards over is actually a "pause" that you do, even if you don't plan to, you get to do it because you have to switch cards.
You can also adjust the writing and add spacing accordingly to help you slow down if you feel like you are reading too fast, to the point that the audience is having a hard time following, or even maybe you miss putting more emphasis on your punch line.
Consider index cards or even typing it and printing it out so you can space and adjust the font size accordingly.
Privacy
Be conscious of the stories and details that you will share. Of course, this goes without saying that our goal is general public knowledge, and non-offensive humor will be the best choice of humor.
Allot some time for editing
When you sit down to write, many wedding speech ideas and incidents will pop up in your mind. Don't worry; write them down, but don't forget to edit them later. The best way to do this is by considering only the important events and eliminating the extra.
Start by drafting something so you can start with a generic framework. As you start writing, memories and thoughts will start to show up, and you will find yourself writing more.
All the thoughts and memories do not come all at the same time. Allow yourself time to go back to the draft and edit it.

Practice, and practice!
Writing a wedding toast or speech for the newlyweds isn't just about the "writing" because you will have to eventually get up in front of the guests and read it and address the newlyweds. Try and record your speech and get a feel for how it flows and then edit accordingly.
Hearing your voice and how you talk also helps you feel more "comfortable" with your voice and speech since you have heard it quite many times already.
It's natural to feel slightly overwhelmed in front of a large crowd. The only way to overcome this anxious feeling is to practice the wedding speech regularly before the arrival of the final day – you will be amazed by the confidence and the clarity of your words! (Don't forget to time it and edit, cut, or add accordingly!)
Along with that, it will also give you an idea about the total time consumed by your speech.
After reading the above tips and tricks, we hope you will set up the foundation in your mind for writing a wedding toast.
Ending the speech is just as important as starting it, so our final tip is: after you are done with the wedding speech, ask the audience to raise the glass and toast to the wonderful couple. (Asking for audience participation is always a great way to engage the crowd!)
Voila, you are done! Don't forget to pat yourself on the back; you did it!
There you are! How to Write a Wedding Toast or Speech for the Newlyweds!