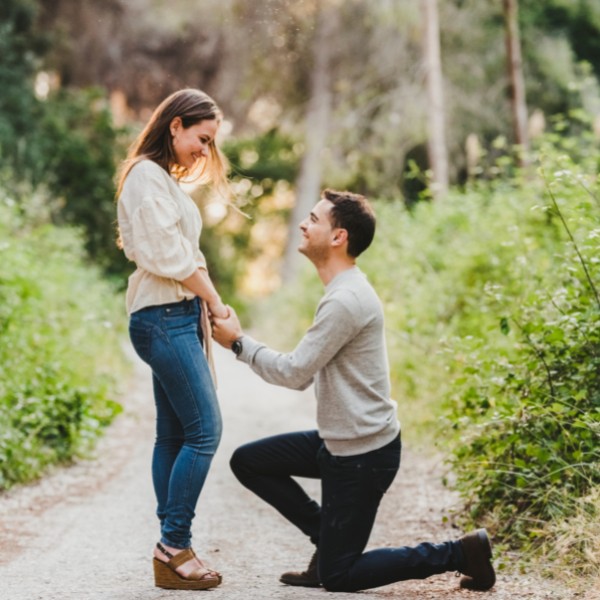 What To Do After Getting Engaged. Yay! Congratulations! Woot! You are officially a fiancée. Now it's time to get started on your wedding planning journey! Oh yeah, you are now going to be married soon!
This site contains affiliate links. For more info, please see our full disclosure.
Okay well, first of all, congrats! Omg. Cheers to you! It's really happening! Woot! How exciting!
Whether you got engaged- public or private, announcing you are engaged, whether on your social media or through your website, and sharing it with your family and friends is your first step!
Of course, this will also depend on the level of privacy you'd like to have. If you want to keep your engagement private for a while until you are ready to announce it, that's precisely what you should do.
Remember, people around you will share your joy and excitement once you announce. By the same token, if you announce, suggestions and comments might start coming your way. So this is something that you would want to ponder.
Celebrate with your family, friends, and loved ones as you wish! There is no such thing as too much celebrating! It can be the simplest at-home dinner or get-together or it can also be a lavish engagement party! Whichever way you wanted to move forward, you should totally do it!
Now that you're engaged, are there specific things you have to decide on? The answer is it depends on how flexible and open you are.
If you have your wedding set to be the middle of spring and summer, then that venue needs to be looked at asap, or you might risk not getting that wedding date. Middle of spring and summer weddings is such a busy time for venues, and availability can be challenging.
On the other hand, if you are pretty flexible and open, you might not need to decide on things right away. However, whether you are flexible or not, there are still some conversations and decisions that you would have to discuss with your fiancée.
The question is, how and where do you begin? How can you fast-track your wedding planning stress-free?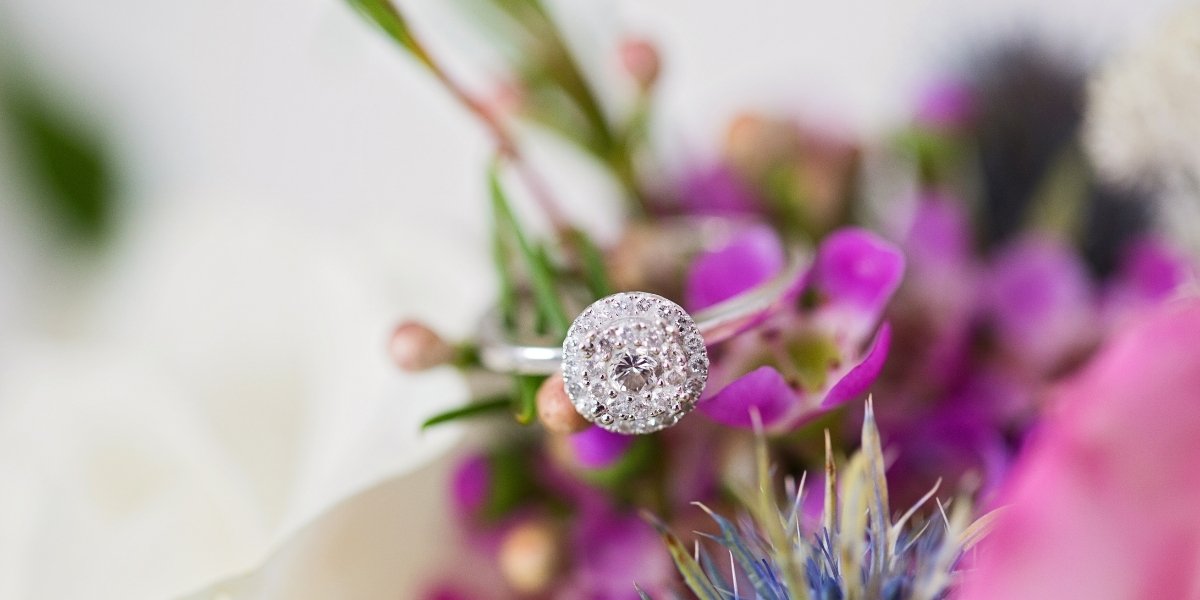 Here are what to do after getting engaged:
Financial assessment
Moving forward with wedding planning requires a joint decision on funding the wedding.
Are you planning a joint bank account to pay for the wedding together? Or are there specific aspects that you will pay for individually? How are you going to pay for your wedding?
Do you prefer using cash or a credit card or a mix of both to pay for the wedding?
At this time, you can speak to your financial consultant to see if you have other options or ask for suggestions to help you develop a financial plan.
Securing a new credit card dedicated to only wedding expenses can also help you separate your personal expenses and monitor your wedding budget closer.
The sooner this conversation happens, the easier it is for both of you to decide. This is not just for the wedding, but going over the financial aspects for both of you will help with the wedding and your marriage altogether.
You and your partner can also discuss who will be managing the money, not just for the wedding but also throughout the marriage.
Discuss a budget
Based on what you come up with from the financial assessment, now it's time to set a budget for the wedding – definitely one of the most important decisions to make right after getting engaged.
Talk about what budget is most comfortable for both of you. If you have read our article on managing your wedding budget, try asking wedding vendors around your area what your wedding can "possibly" cost you based on the "generic" vision you have for your wedding.
This way, you can understand how much something will cost especially if you have no idea about wedding costs in your area.
The major thing that will affect your wedding budget is deciding how many wedding guests you'd want to have. Did you want to include an engagement party in your budget?
Set your financial goals and wedding date
We put financial goals and the wedding date together so that you and your partner know when it is comfortable to have your wedding based on your financial assessment and personal situation.
Or if you want to purchase a house together first and then plan the wedding. This conversation is essential to ensure that you both are on the same page regarding the investment and timing of life's significant events and decisions.
You can adjust your wedding timeline to fit your financial situation and goals. And this is why it is important to have this conversation first with your partner before setting your date and booking anything.
Decide on bridal party members
This is an important discussion because your bridal party (wedding party) will help you closely during the wedding planning journey. They can be a good source of good vibes and assistance as you handle wedding planning tasks. Pick them wisely.
More importantly, if you don't want to have a bridal party, that's also great! Ensure that you share this with your partner right from the very beginning.
Start browsing

(

one of the most important decisions to make right after getting engaged)
Based on your wedding budget and wedding date and the information you gathered by speaking to other wedding vendors, you now have tools to search your style, go into more design details and find the ones that match your style, vision, and budget.

Asking around for quotes based on your generic vision will give you more perspective if your budget can support what you have in mind. Based on that, you can adjust accordingly.
You can either adjust your budget or adjust your designs.
Adjusting does not mean you have to give up your vision. But this can mean that other design approaches might be needed to cater to your budget.
For example, if you initially wanted all large tall centerpieces, but it will put you over budget, you can opt for a mix of tall and low centerpieces, which can help bring down the cost without cutting out your entire vision.
This is also a good time for you to decide on your non-negotiables. Is it food? Wedding dress? Photographer? Whichever it is that has more importance to you and your partner can stay the same amount in your budget, and other rest, you will find that you are more easily able to adjust or change completely.
Moving forward with a more realistic expectation of what your budget can support will help manage, if not keep away completely any wedding stress.
Speak to a wedding consultant
You now have your vision, style, and budget, but if for some reason you are still not able to connect all the dots clearly, speaking to a wedding consultant or a wedding planner can help put things in perspective for you.
The sooner you speak to a wedding planner, the easier it is for you to move on with less wedding stress throughout the wedding planning. Think about this wedding consultation as a confidence boost to help you carry out wedding tasks.
A wedding consultant is a great sounding board to give you "insider" facts and help you come up with ideas that will help you move forward much easier during your wedding planning journey.
Having a wedding professional to speak to can help you deal with being overwhelmed.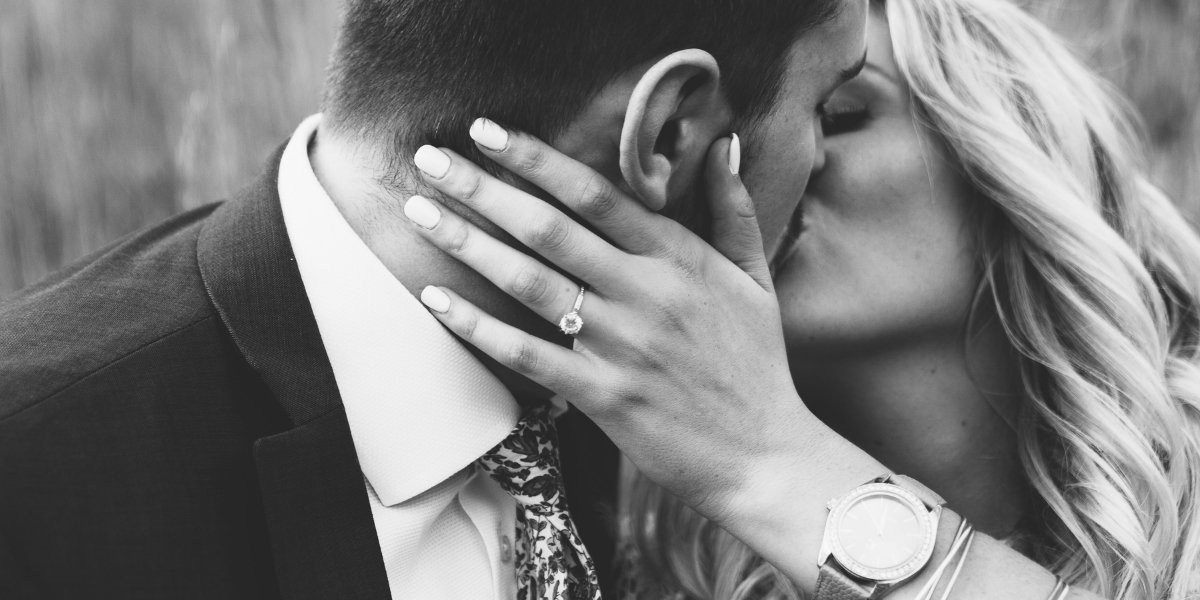 Set up an organization system with your fiancée
Create a system on how and when you and your fiancée will plan the wedding or carry out wedding tasks. When a clear schedule is set, you tend to avoid overwhelm and stress.
This organization system should also include your criteria before deciding which wedding vendor to book. If you love two vendors equally, how will you decide which one to go with?
When you feel too emotional about a decision you are about to make, referring to a system or a checklist can help set things straight. Being relaxed and level-headed while making big decisions is possible if you have suitable systems in place.
Discuss possible conflicts

(one of the most important decisions to make right after getting engaged)
Of course, we don't want to start a life journey talking about conflicts. However, the reality is, that there might be some conflicts in terms of demands, family dynamics, vision, etc.

This is why discussing where you and your partner can have more strong feelings is one of the decisions to make right after being engaged.
Start with the most obvious ones and carve up a good discussion on how to tackle them. The sooner things are brought up, the less defensive both parties will get. Early on in the wedding planning, the "stress" and the "demands" are not that evident yet, so calmness and openness are still prevalent, which is the best time to discuss differences.
At this time, since you have been in a relationship for a while, you both might have hints already about these things. Now is the time to get go deep in talking about them.
Start diving into wedding planning
When both of you are ready, you can now start reaching out to wedding vendors, not just to inquire but to book their services and get into your wedding details.
Start it off by securing your wedding venue. Then moving forward with other vendors like wedding photographers and videographers, wedding caterers, wedding DJs or musicians, and wedding decorators.
If you and your partner have already created a wedding timeline, moving forward with the rest of the wedding planning will be more manageable.
There you are lovelies! What To Do After Getting Engaged!