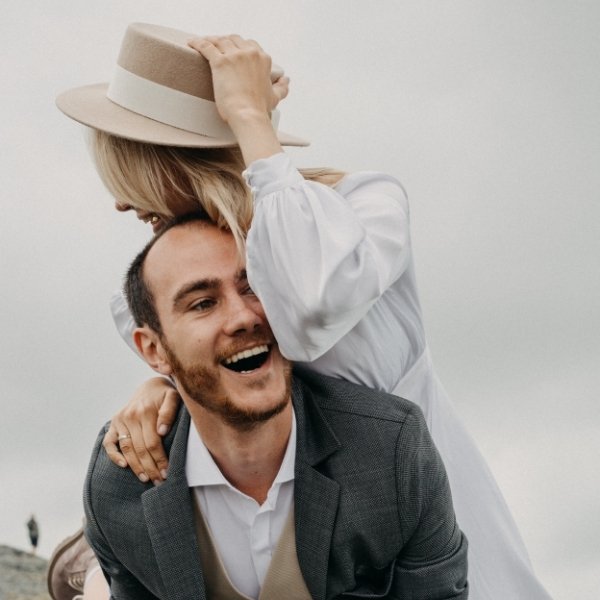 Wedding Stress: How To Handle. Take it easy! Looking for ways to beat wedding planning stress? How do you deal with wedding stress? Going through some anxiety about your wedding? Are you already stressed over your wedding? In this guide, we share tips on avoiding, reducing, and managing wedding planning stress.
Please note that it is essential to contact a mental health professional to help manage your stress and anxiety.
With many things to think about, it is only natural that you will get into some level of stress.
You may feel pressure about anything related to the wedding, from booking to shopping to dealing with personal relationships and figuring out all the little details. No matter how much you organize, the wedding planning journey can take a toll on you, especially if you are also working full time.
This site contains affiliate links. For more info please see our full disclosure.
Better Help and Talk Space are great places to start where you can speak to a mental health professional sooner than later, especially when you are feeling overwhelmed.
In this article, we share 11 Tips on how to handle wedding stress so that you, your partner, your family, and your friends can enjoy this fantastic time in your life!
1. Take care of yourself
Taking care of yourself should be your first preference. Take a deep breath, and keep all the matters aside.
This is all easy to say but pretty hard to do. Your wedding is a significant investment, and of course, we all want it to be beautiful. With a to-do sheet always filled up, we forget to take care of ourselves.
Schedule taking care of yourself into your to-do list and calendar. Set your alarm and give yourself and your partner the maximum hours you work on your wedding planning per day.
As well as schedule "no wedding planning days" to give yourself a real break!
You can enjoy watching TV with a mug of coffee to relax your mind and body. Use technology and apps to help you set time limits and avoid overwhelm and wedding planning stress.

2. Be friendly to your budget
Of course, sometimes money gets in the way, and we might want more things than what the budget allows us to do.
But be friendly to your budget. Set your non-negotiables accordingly and stick to them. This way, you can be more flexible and almost open to other options for the rest of the wedding category.
Setting a "strict" side and a "negotiable" side as you work through your wedding needs will help you not feel so restricted. Knowing when to tighten and when to loosen up will help you how to handle wedding stress.
Keep 10-15% of your wedding budget aside for assorted reasons and requirements that may pop out at the nick of time. Consider using a budget calculator to track your finances.
Knowing where the money is going and what is paid for helps manage your stress.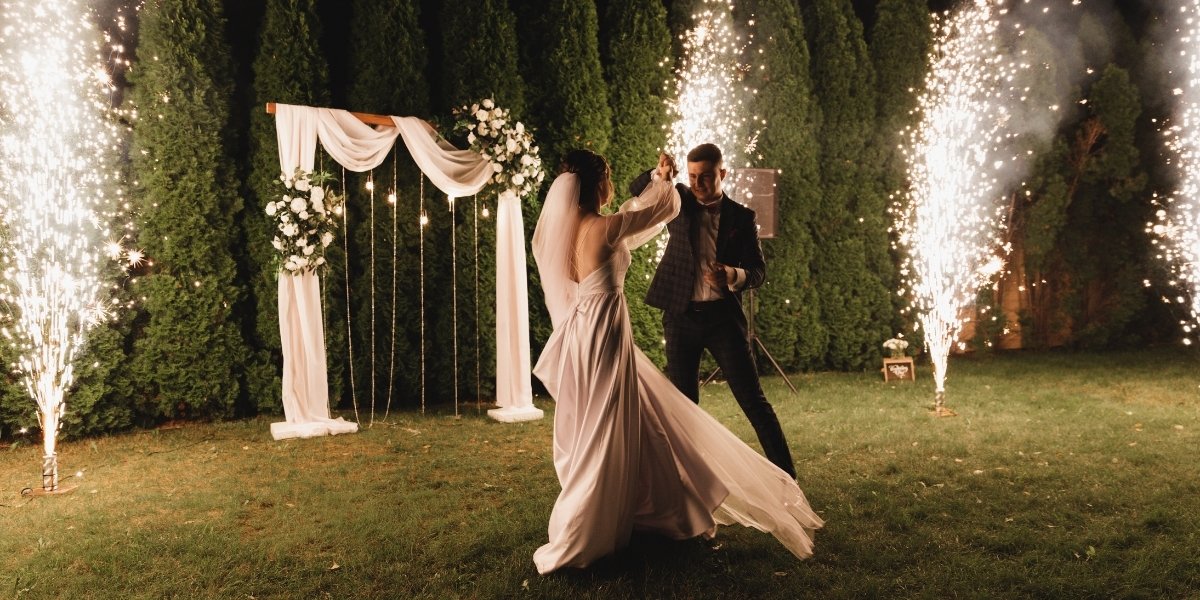 RELATED: HOW TO NOT STRESS ABOUT YOUR WEDDING
3. Prioritize & Organize (important tips on how to handle wedding planning stress)
As mentioned earlier, discuss your non-negotiables early on in the wedding planning. Sit down with your partner and figure out what is the best approach when it comes to making hard decisions.
Having a plan in place for making decisions and the criteria will help set a guideline to move forward with less stress and overwhelm.
Start with setting up a wedding website where you can track your progress and get notifications for tasks pending.
4. Speak To A Wedding Consultant + Work With Pros
On the onset of feeling overwhelmed, speak to a wedding planner. You can start with a consultation to get a feel of where you are and which aspects of the wedding you need help with.
It might be that you are ok managing aspects of the wedding like picking the wedding venue and the dinner choices. But other elements like decor, stationery, and further details might not be something that you are "excited" about.
Sure, you can try and do them, but eventually, if you feel that you are not having any luck, it might be time to bring in a pro.
When you work with wedding professionals, they help you navigate the complicated parts of wedding planning, making it more digestible for you.
In addition, working pros can handle any unexpected snags that might come up, which will help you avoid stress and trust that the professionals can handle it.

5. Love & Respect Your Wedding Journey
It's hard not to want what other people have. But also, we don't want to say not to look at other people's weddings and compare. We are all human, and it does happen.
We scroll on social media, see someone's wedding, and now we also "somewhat" want something like that. But for whatever reason, it might not work for you. But then you still wish for it somehow. We all go through this phase.
Avoiding comparison requires a lot of effort. Instead of forcing ourselves to avoid comparison, we always say that to give compliments.
Compliment that wedding and be generous with praises. This releases all this "comparison" feeling and replaces it with admiration.
You can then tell yourself: "That wedding is beautiful, and my wedding will be beautiful too!"
Then you can add, "I'll plan a beautiful wedding that is best for me, my partner, and our circumstance."
This will take a lot of practice. But you will have a lot of chances to practice because weddings will all over be social media. You search "wedding decor" once, and you will see "wedding decor" pop up every time you go online!
Replacing comparison with admiration and gratitude will help you feel joy. It will also let you also admire and appreciate your journey.
A key on how to handle wedding stress.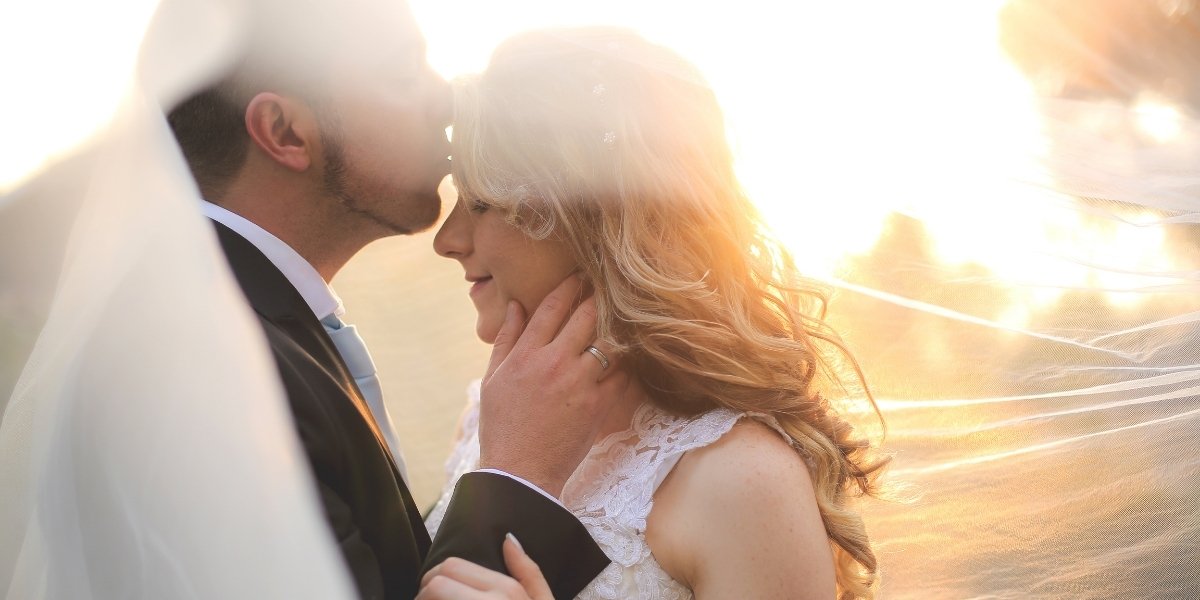 6. Compassion & Communication
Everyone in the family and your circle of friends is excited about your wedding. So excited, they might weigh in with their own opinions and insights.
As exciting as it sounds, it does also make you feel overwhelmed. You love them all, and you want them to feel heard without losing yourself. But the reality is, you already have a lot on your plate as it is.
You can respond and say, "Thank you. That's a great idea. I'll run it by my wedding planner and see if that's something we can consider."
If you are also entangled in some family conflict or complicated family dynamics, this article discusses strategies to navigate.
RELATED: EASY WEDDING PLANNING TIPS
7. Meditate or Laugh
Lots of apps you can try to help you slow down and calm down.
If you are not into the woo-woo or the meditation vibes, you can sit down and listen to soothing sounds and stare outdoors.
Set up a warm bath with your favorite aroma, light up candles, play soothing music, soak it in, and relax.
Laugh out loud by watching a funny (hilarious!) movie or comedy special! Just the action of laughing will help you relax and be in a better mood.

8. Follow Through
When you are also working full time and have other things on your plate, it might be unavoidable that some of the items on your to-do list might be rescheduled more than once.
Organizing and scheduling your wedding tasks, depending on how you handle pressure, is the best way to do it. Remember those times when you felt overwhelmed and stressed?
What was it that triggered that moment? Was it the back-to-back phone calls? Was it driving around?
Whichever it was, try and avoid it this time. Of course, it is normal to reschedule and listen to your body and mind when you need a break. You can give yourself time to recover.
If you feel you need more help, then you should consider sharing responsibilities with those who are willing to help.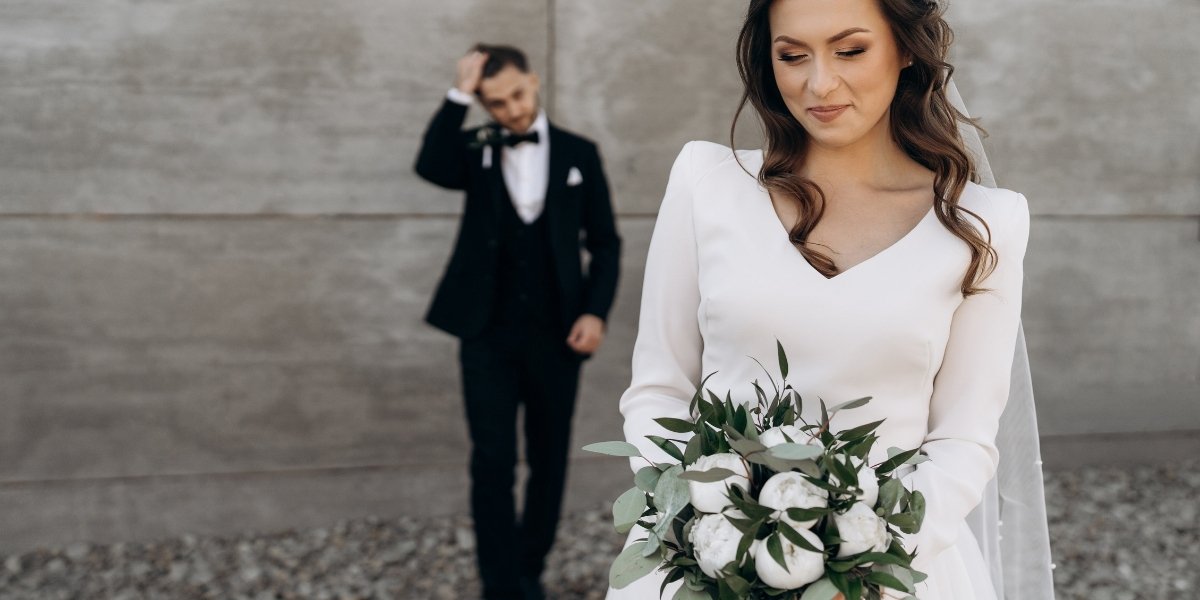 9. Share Responsibilities With Those Who Are Willing
Whether it is your partner, wedding planner, bridal party, family, or relatives, check in with them and see if they have free time to help you out with something.
This is a great opportunity to be surrounded by people who can help you how to handle wedding stress.
Lean on a "willing" and "reliable" support system, such as your closest friends and family.
When you delegate, be specific. Not too detailed, but clear enough so that the person trying to help you will understand what you are looking to achieve and achieve it as close to your original goal as possible.
Avoid stress by outlining what you need and not a different version.
This is not to say that you shouldn't be flexible. But when you delegate, especially if it is free (you did not hire a person or paid anything), you have to expect somewhat that there will be a 20-30% chance that it will miss the mark you set.
Now, if they did it 100% according to what you wanted, then fabulous! But for the most part, if they are not a professional, there will be misses.
DIY projects might not also be a good choice if you know you will be busy. DIY projects always require more time than expected.
Not only that- if you are trying something for the first time, it will most likely not work out. That means you'll have to keep trying until you get it the way you want it.
That requires a lot of your time, effort, and money since you are repurchasing supplies. If you can avoid DIY projects, or at least minimize them, the better it is for you.
Gauge how much free time you have and see if you want to spend those extra time working on DIY projects. If you can order wedding things like wedding stationery, wedding flowers, and wedding dresses online, the sooner you can decide and move on to the next steps in your wedding planning.
10. Have Enough Sleep
Less sleep causes restlessness and anxiety affecting your mood and temperament. Try to have slept for 6 to 8 hours. It will help to cope with all the issues, and decision-making will be easy.
Again, there are a lot of apps that will help you achieve the sleep you need. Put triggers around you to help you transition from your busy day to snooze time.
There are diffusers, essential oils, and night lights that can set the mood and ensure you get a good night's sleep.

11. Keep Things Separate
Create a wedding email address and keep it detached from your working hours or personal life. You can CC your personal email for appointments and consultations so you can be reminded of it.
However, there is no need to go into your email all the time to check.
When you are convenient or feel free, or when it is time on your schedule to check wedding emails, then you can open it.
Sending you good vibes!
You are doing great, lovely! Your wedding will be beautiful! Regardless of what will or will not happen, as long as you get married and get to spend the rest of your life together, and also party the night away, it will be beautiful!
There you are lovely! How To Handle Wedding Stress!