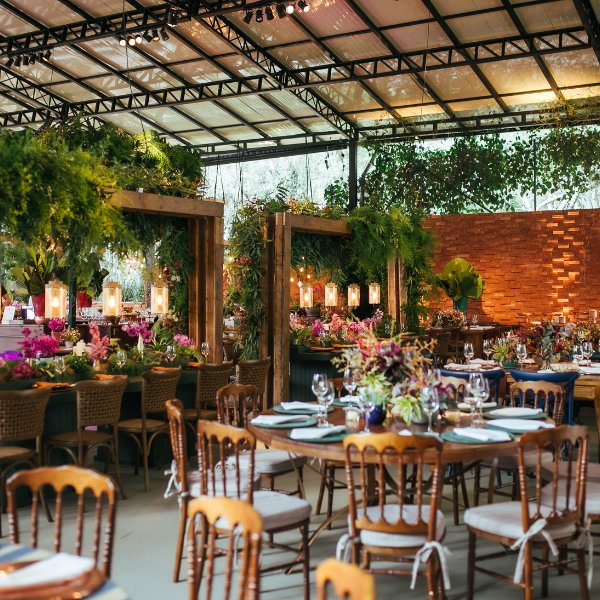 How to Choose a Wedding Venue! Where to "I-do"? Looking for the perfect space to match your vision, guest list, and budget? We got you! In this article, we are going over tips to help you find the perfect venue!
This site contains affiliate links. For more info, please see our full disclosure.
Selecting your wedding venue is a major task in your wedding planning journey as this is where most of the rest of the details and activities of the wedding will happen.
There are so many scenarios where some of us have had a dream wedding venue decided long before we have decided and settled on a spouse (WE SEE YOU! WE GET YOU!)
The ideal wedding venue depends on many factors that might reinforce your dream venue or rule it out completely.
Your final decision depends on the wedding budget, the number of guests, the circumstances surrounding your wedding, and even the season (yes! even season!).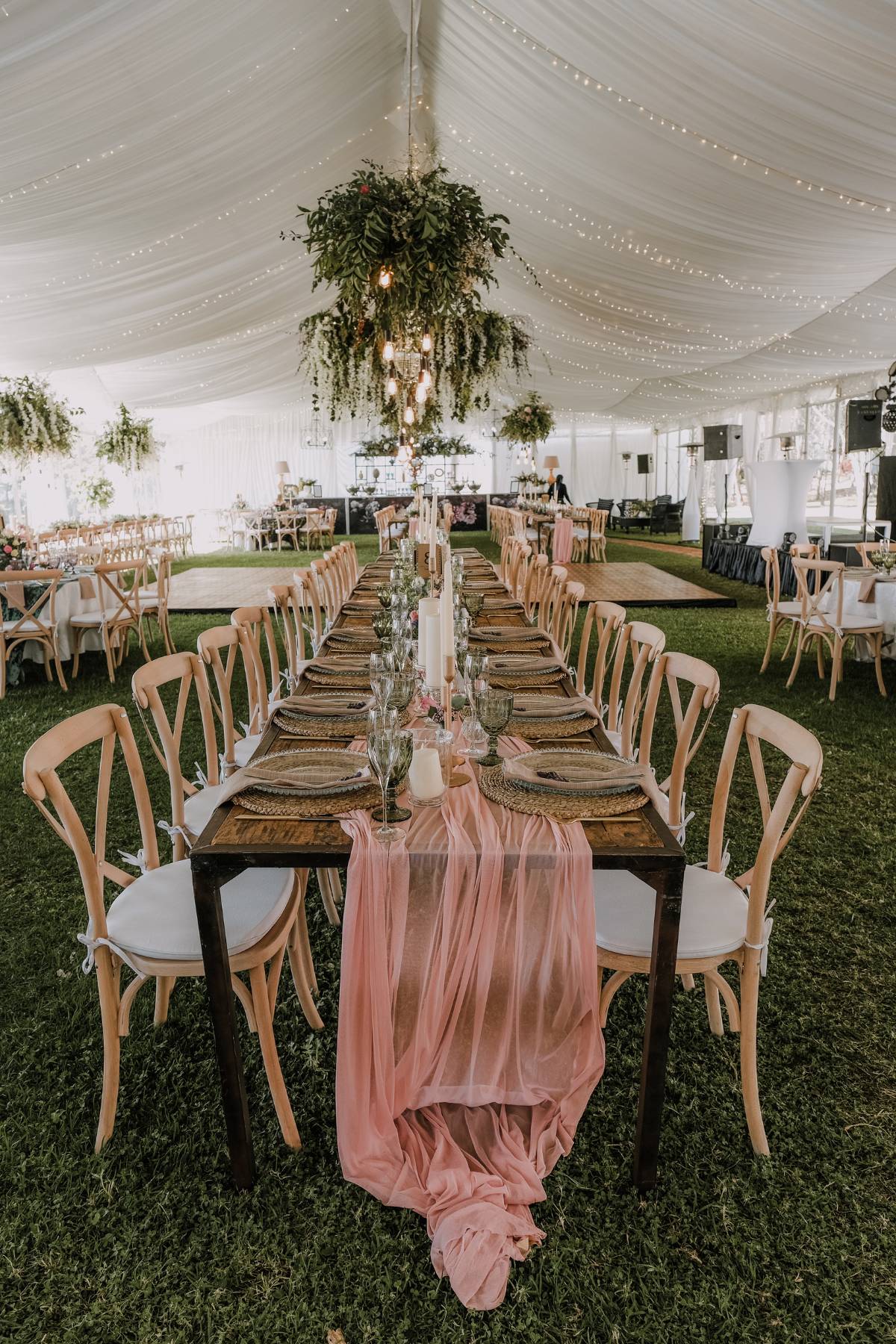 How to Choose a Wedding Venue
1. Choose a venue that has the flexibility to execute your vision
Truth. You probably already have a vision in your mind of what your wedding will look like. Depending on budget, circumstances, situations, and limitations, it might not be the EXACT SAME EVERYTHING you have in mind.
BUT, when you look for a venue that will be more fitting with your budget, look for something that is creatively flexible in executing your vision within your personal guidelines and budget.
Check online virtual tours and start doing site visits early on so you can "feel" the vibe of your potential wedding venue.
PRO TIP 1: Hire a wedding designer consultant. You don't have to hire a full-out wedding planner if you don't want to. But having a wedding creative professional look at your space and giving you design options on the closest way to pull off your vision will be a big advantage.
PRO TIP 2: This could be tip # 1, but we wanted to mention that having a professional helps you out matters.
Being open to suggestions and another possible approach in terms of designs is necessary. If you are limited with a budget and other personal circumstances, there will be compromises required from the get-go.
A pro wedding consultant will provide you will multiple design options that will fit your budget. So you won't be stuck with just one idea or a lot of ideas found on Pinterest (nothing wrong with this, by the way!).
When you have more custom design options based on your probable venue and vision, you will be arriving at a better decision.
PRO TIP 3: You can plan an outdoor as well as an indoor wedding. Your wedding venue can be your backyard, warehouse, art gallery, well-designed restaurant space, park with cherry blossom, or farmhouse with a pool, or really anything you can think of!
We once turned a basement conference area into a romantic winter wonderland wedding – on a budget! Work with a wedding designer consultant to help you out!
2. Consider the season
Before deciding on the venue, you must consider the time of the year you are celebrating your big day. Don't forget to check the weather update, especially when you are planning an outdoor wedding.
Even if it's the perfect weather for the celebration, consider the backup plans so that the weather doesn't spoil your big day.
You should choose the coziest wedding venue if it's a winter wedding. You should also arrange heaters, and wedding favors such as blankets, hot chocolate, etc.
PRO TIP #1: Generally, summer is the busiest time of the year for weddings. Now, this is different in every location, and also trends. BUT, for the most part, it is the summer. Now when booking your venue, consider asking how many weddings are happening at the same time.
Ask how far apart the rooms are. If many weddings are happening simultaneously and the rooms are close to each other, the music/noise might go through the walls and affect the wedding's vibe.
PRO TIP #2: If you are in-between seasons (spring and fall!), and the weather might be uncertain, consider a venue with its own indoor area, so you can easily move from outdoor to indoor with no problem!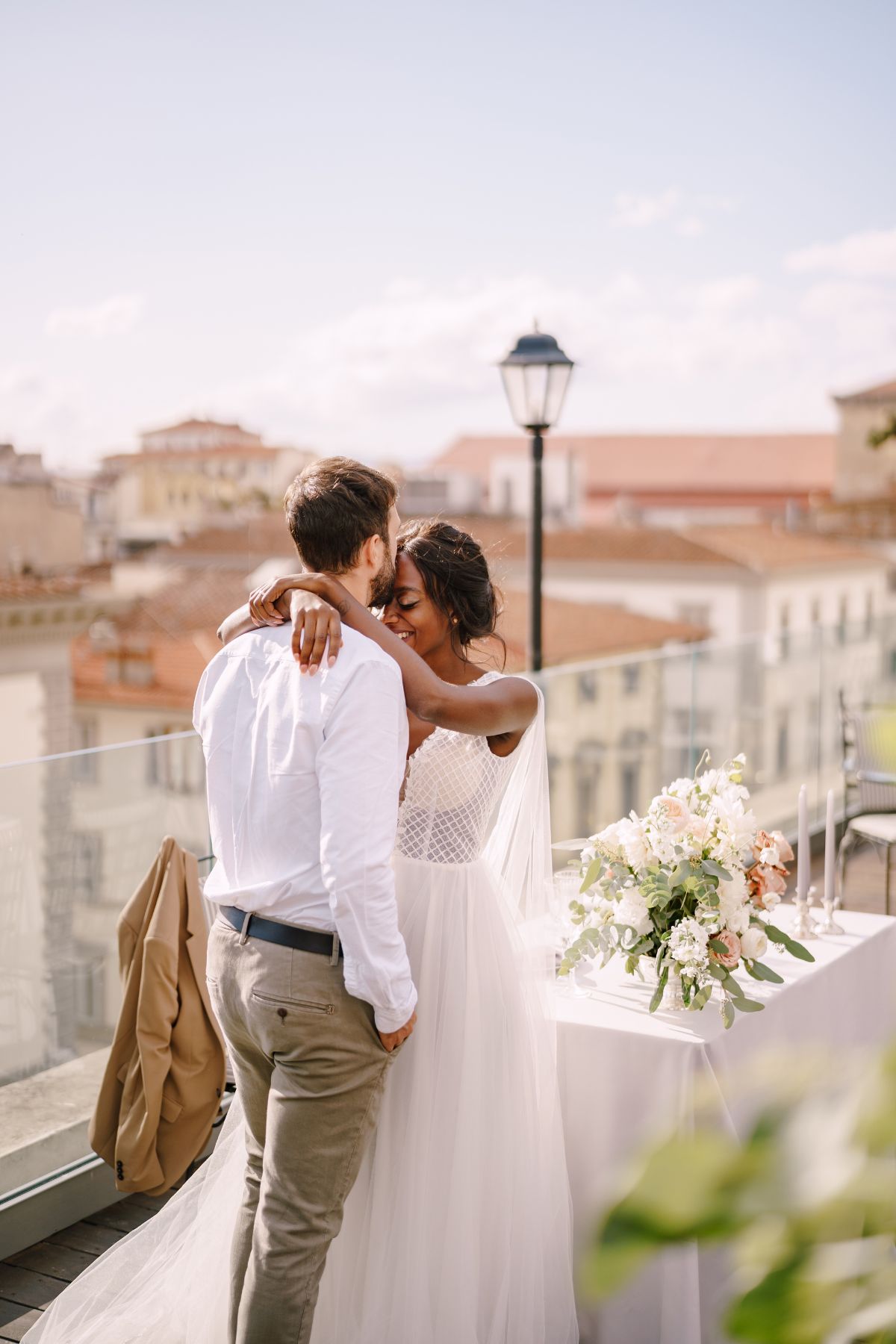 3. Do your research (lots of research!)
This is the one thing that you can not skip! Don't ever forget to take help from the internet. As you know, it's one of the best places where information can be just a click away.
Check websites like EventSource (Canada) and WeddingWire (U.S.) for sample packages and pricing ranges.
The safety of the venue is, of course, a top priority. Permits are up to date; there are emergency exits etc.
NOTE: Although some venues provide a 360 degrees virtual tour (which is great!), always remember that the "feel" is still important!
The virtual tour gives you an idea of what everything looks like, but walking in and the feeling of being there is important. What I'm basically saying is that you have to walk through on-site.
Once you figure out your radius (location), search within that area, and look for pictures of old events that have happened to give you a better idea of the possibilities. Online reviews are also beneficial.
PRO TIP #1: Negative reviews can be a major turn-off. But you have to read through it and see how the venue responded. If the review said it was too hot, ask how they made the AC better when you reach out to the venue.
Good businesses learn from their clients. Their ethics will also be shown in how they respond to these negative comments.
PRO TIP #2: If a negative review you read about a venue is your deal-breaker, don't consider it. Know what you are willing to work around and what your major deal breaker is.
PRO TIP #3: Check tagged photos on social media. There are real-time guest photos on social media that might help you see other things in the venue like the parking lot, bathroom, lobby, etc. Things that you would like to see a sneak peek at before you book an in-person visit.
PRO TIP #4: Create your own wedding email. Create an email account specifically for your wedding – "the.wedding.joe.and.jane@gmail.com" (this is just an example). This will help you put everything together in one place. Also, manage the calendar for bookings and deadlines.
When you book appts on your wedding email calendar, invite your personal email so you can also see them on your personal calendar! Having a separate personal/work and wedding email will make you more focused and organized!
4. Speak to a wedding pro
Even if you are not planning on hiring a full wedding planner, speak to a wedding consultant to organize your thoughts and plans. It might not be easy figuring out how to choose a wedding venue, and in most cases, pro advice will give you a solid foundation in moving forward.
The best example of this is understanding the logistics needed for a venue.
If you have DIY aspects of your wedding, having a wedding pro go with you to the venue site visit will help you look at things you won't normally see/notice, like the kitchen being too close to the tables. Because do you like your guests to hear the kitchen prepping? Probably not.
This can also help you with the execution moving forward. Speaking to a pro puts many things in perspective and gives you pro insights to help you move forward with your planning, ensuring you got the process working for you!
Later on, as you start putting things together and think you will need more help, you can consider hiring a day-of coordinator.
5. What is included
Confirm all the items that are provided by the venue. Make a checklist of all the questions to be asked from the venue before booking a site visit.
If you can do both the ceremony and the reception in one place, that will save you money and time – which is also money.
Confirm rental times as well. If you need extra time to set up and clean up, check how much extra it will be if you need early and late access.
Let your venue coordinator know about your DIY projects and make sure they approve of them. DIY products where you need to leave some products the night before and might need access to their garbage/recycling.
A venue that can also provide catering, decor, a music system, etc., might be advantageous to you, especially if you are working within a limited budget.
Know what your non-negotiables are, not just on choosing a wedding venue but also on every aspect of the wedding in general.
Once you know this, you can focus on those vendors and hire specifically for them, for example; a photographer, decor, and even a day-of coordinator.
Other things are not a top priority like if you want generic linen or chair type and the venue has it, you can have those included and have the venue price it out.
Make sure to have a checklist to know in advance what you are getting for your money and how much it is worth.
Your wedding venue should also have a sufficient parking area so that your guests don't have to park their cars in a distant place and walk to the venue. (more about accessibility below)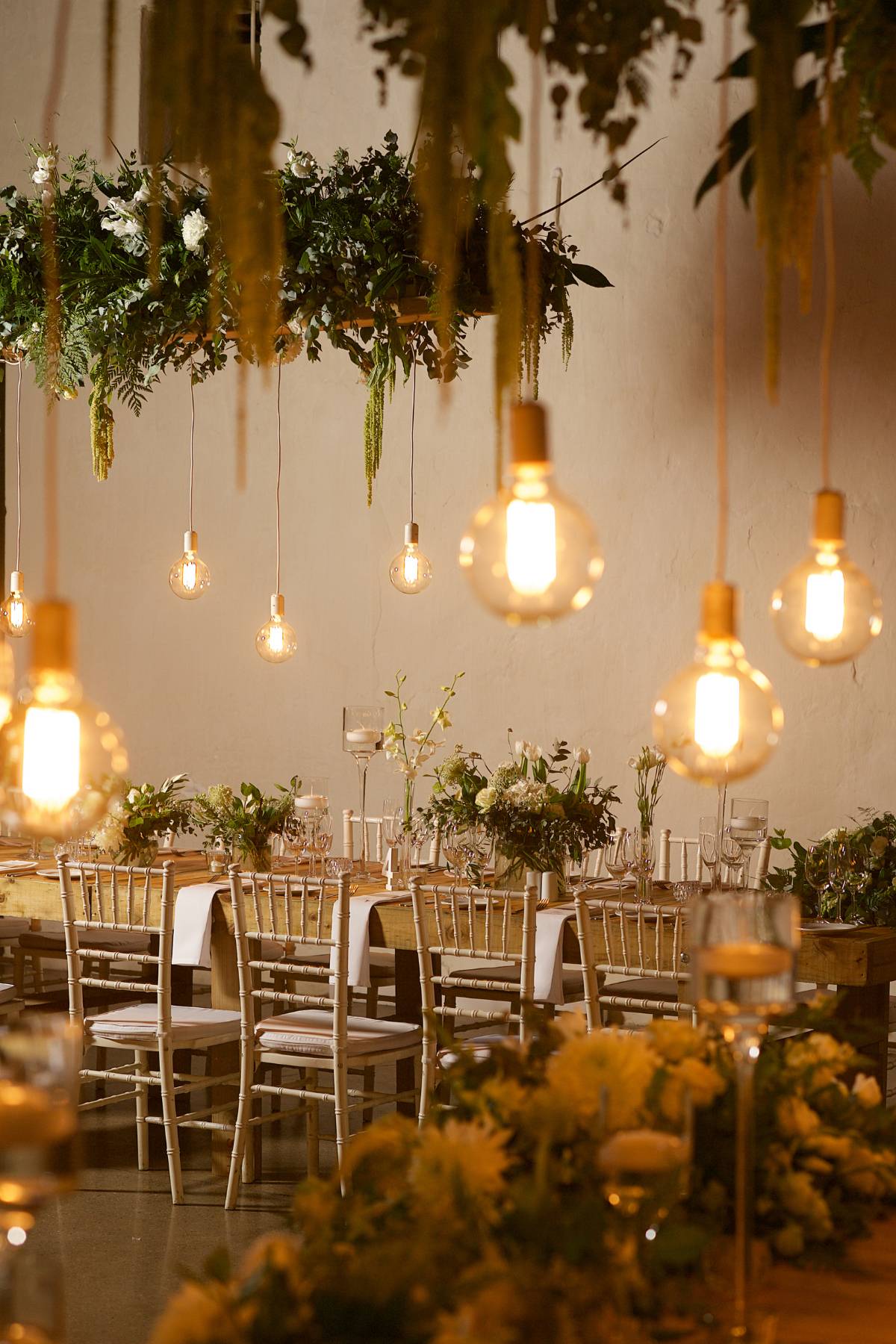 6. Consider Accommodations
Another tip on how to choose a wedding venue is to consider accommodations. If it works for you, a hotel as a venue can be a good idea. Since it has ceremony/reception halls, photo area/s, and great rooms that you can utilize.
If you are not doing it at a hotel, venues usually have preferred accommodations that might also extend some discount to you. Ask about this.
Nearby hotels can help you transport your guests with their shuttle service from the venue to the hotel or vice versa.
7. Accessibility
Always book a venue that is easily accessible for you and your guests. Evaluate your guest needs: are there lots of elderly? Is it winter when they need extra space and time to take off their jackets and change boots if needed?
MAJOR THINGS TO CONSIDER on choosing a wedding venue: Parking, Ramps, Number of stalls in the washroom, elevator, change rooms, coat room/rack, etc.
There are valet companies that might help you depending on your venue for parking if you are strapped for parking. But for the most part, your guests can also Uber or carpool if you choose a venue in good proximity to the general area where most of your guests reside.
8. Do a soft hold
If you think that a venue is on your top 3 list, ask if you can do a soft hold on your wedding date. "Some" venues can do a soft hold of a week on your date.
That means they will be taking other interested couples for that date but won't be booking them until they confirm with you. This depends on the venue and on how popular/busy they are.
Every venue has a different process, and you have to discuss with them what your options are. This is the tricky part of choosing your wedding venue, especially if you have more than 2 favorites!
If you are really interested but not 100% final, discuss with them your uncertainties.
In addition, check in with your wedding consultant and go over your concerns to help you navigate around them and decide.
Take note that are some top-rated venues that get booked 1-1.5 years in advance. You can book around the venue's availability if you really fell in love with it! Give yourself 2-3 days to sleep on it to decide. But don't wait too long. You need a venue for your wedding!
There you have it! Top tips on how to choose your wedding venue!