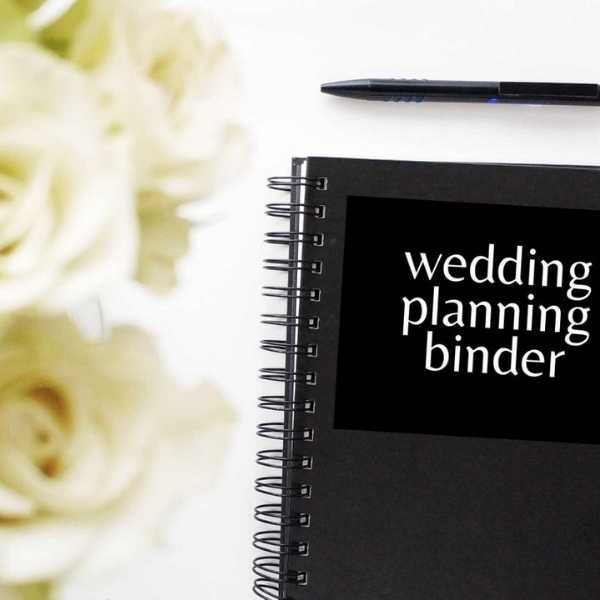 DIY Wedding Planning Guide + Checklist. Do It Yourself! Looking to DIY your wedding? Here is a DIY Wedding Planning Guide and Checklist to help you out! From the wedding budget, ceremony, and reception to escort cards, and place cards, we've packed this DIY planner with lots of goodies to help you out!
This site contains affiliate links. For more info, please see our full disclosure. This post has Amazon links and as an Amazon Associate, Wedding Planning Resources earn from qualifying purchases.
A DIY (do-it-yourself) wedding is a great option for crafty brides, who have the time to work on almost every aspect of their wedding, are budget-conscious, and overall DIY enthusiasts! If you are any of these, we've rounded up helpful wedding resources for you!
DIY Wedding Planning Guide + Checklist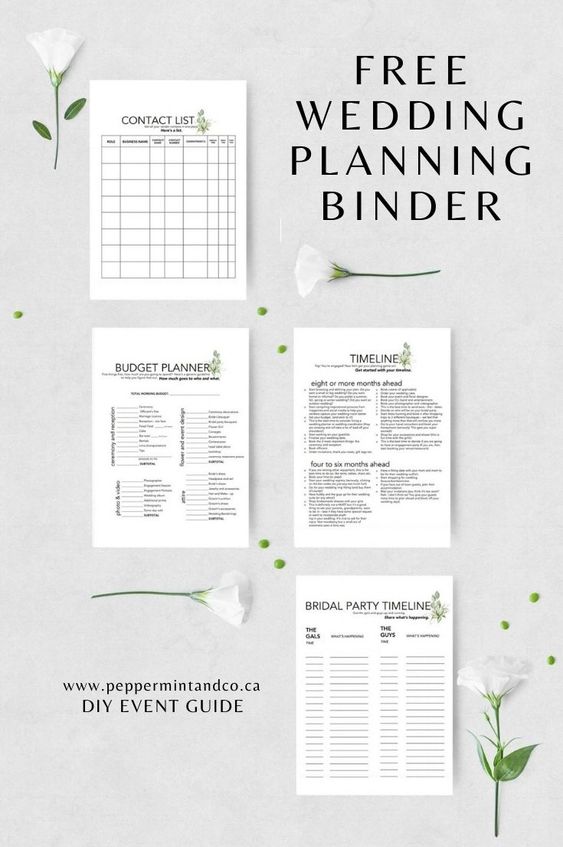 In this wedding planning binder, you will find:
Detailed Checklist, Guide, and Timeline
This will help you keep track of where you are at in your DIY wedding planning journey and all the other tasks needed to be done!
Budget Planner Sheets
To help you allocate and assign a budget for your wedding needs. For a more detailed spreadsheet with payment and debt tracking, we've created a comprehensive breakdown here.
Wedding Vendor List
This checklist will help you set schedules for the vendors you need to book (within your timeline!).
Guest list and seating plan worksheet
where you can track your seating plan and move people around if need be!
PRO TIP: Use a binder with sheet protectors and insert this worksheet. Use dry-erase markers when you are still in the early days of planning. As you solidify your plans, you can use a permanent marker or a pen to write on the actual sheet.
Bridal party timeline
Get organized and have your bridal party follow through the day with this bridal party timeline. Assign duties as necessary, and most importantly, set timings!
PRO TIP: Clearly state the time frame. For example, instead of saying 11 am, we suggest writing "11-11:15 am (15 minutes)" This provides a CLEAR timeframe to follow.
Day-of wedding timeline
Similar to the Bridal Party Timeline, this will help your day have a better flow. Share this day-of-wedding timeline with your vendors and everyone involved in your wedding so that everyone will be on the same page. Mainly, this will also help to have people go to you for tons of questions!
Attachments and Contracts
Have a place where you can keep all your contracts and any other necessary details!
PRO TIP: Have a backup of these files by emailing them to yourself with the subject line "WEDDING CONTRACTS." Keep them all in one place as you receive them from your vendor; this way, you do not search for individual emails! Having them in one place/email will make reviewing them much easier!
Vendor Contact Sheet
Get all your contacts in one place. Vendor info with payment status (if you have to pay them something on the day of, this sheet will be convenient!)
Day-of Timeline
Pre-Ceremony, Ceremony, After-Ceremony, Set-up Summary, Reception, Post Reception (to take home/pack, return, etc.)
So you got everything planned and booked! Yay! Cheers to you! Now it's time to execute! These Day-of timeline sheets are in EDITABLE PDF format, so you can update/change things as they change.
PRO TIP: We specifically made this day-of timeline to be BINDER FRIENDLY! Meaning the binder clip won't cover it! So you can easily see the whole sheet every single time! No more hidden details!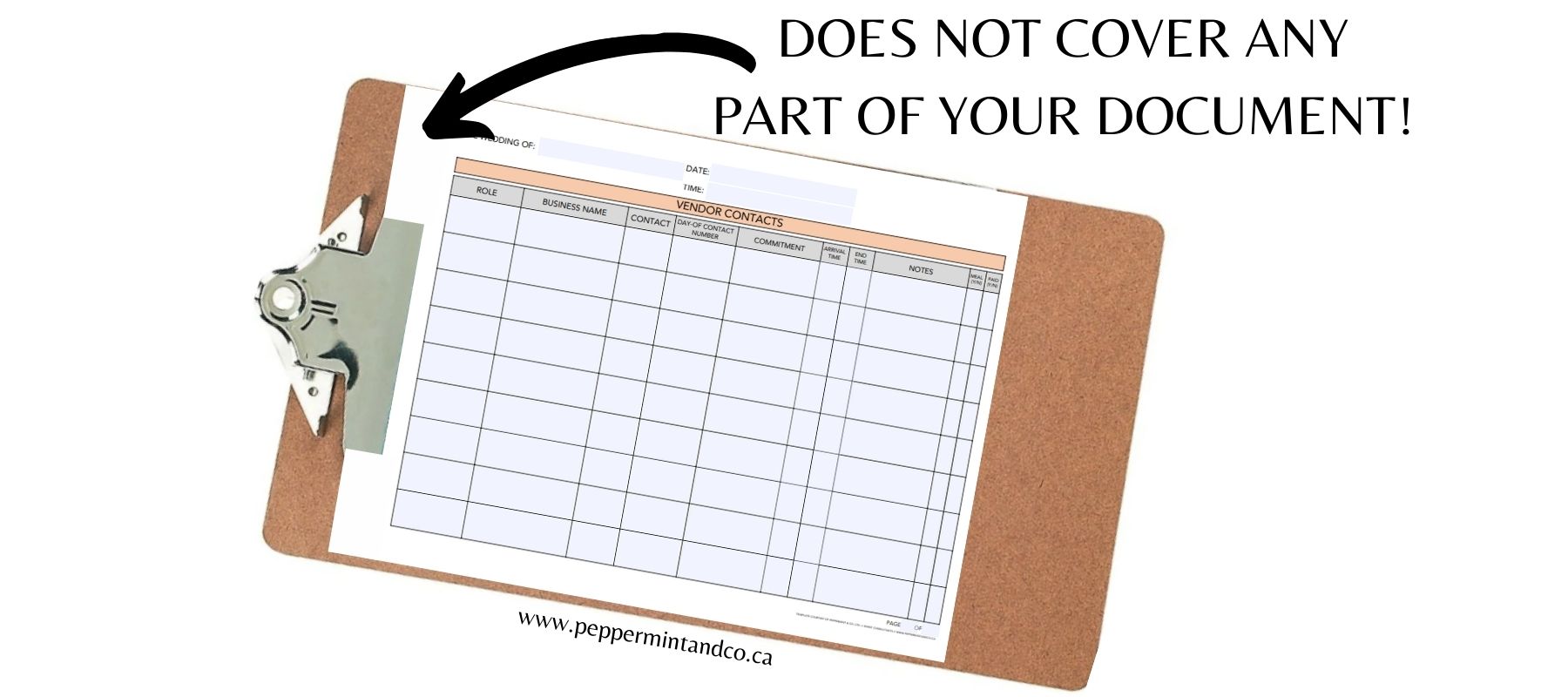 ---
---
Did this DIY Wedding Planning guide + checklist help you? You can also always consider speaking to a wedding consultant to go over your plans or have any questions you have answered!
There you are! DIY Wedding Planning Guide + Checklist! Enjoy Lovelies! xo
**This post has Amazon links and as an Amazon Associate, Wedding Planning Resources earn from qualifying purchases.