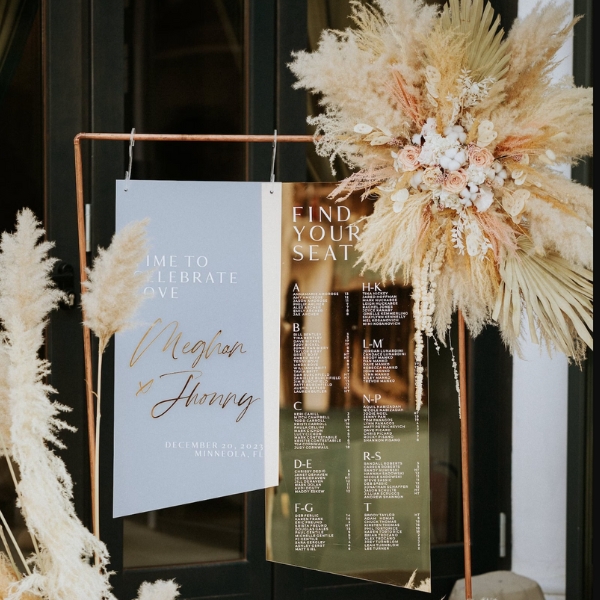 Wedding Seating Plan: How To Create? Creating your seating chart. Wedding table arrangements. Gathering wedding guests' information. The ultimate guide to perfect seating for the wedding reception. Plan your wedding seating chart. Wedding seating etiquette. Organize your wedding seating with these tips.
Mastering the art of wedding seating: a step-by-step guide. Expert tips for designing your wedding seating plan. A guide to creating a cohesive wedding seating plan. How to craft a perfect wedding seating chart.
This site contains affiliate links. For more info, please see our full disclosure.
Yay! You are so close to the wedding day now! Time to plan the wedding seating arrangements! Feeling Excited? Anxious? You're probably waiting for some RSVPs from your guest list to arrive even though you've set the date sooner than it's supposed to be. Lol.
We get you. And it can get pretty annoying. But with all our crazy days and busy lifestyles, things are bound to happen!
Now, are you ready to ask the dreaded question: Shouldn't guests sit wherever they want?
Short Answer (and most likely!): NO (not a good idea unless you're doing a cocktail style wedding reception!)
BUT WHY NOT? You ask. Mainly because you want all the seats accounted for, this will help your caterer place the right food where it should be.
This will also help you group your guests that are supposed to be together. This will also allow you to separate people who are not supposed to be seated together in the same token.
Fair right? It's your wedding, after all. The crowd and guest control will help your day flow better.
OKAY, but you might be asking, "DO I EVEN NEED A WEDDING SEATING CHART?" or "Why can't I just use place cards?"
Having a wedding seating chart will help your wedding reception get more organized. It is also a great way to utilize the space that you are working with.
Your guests will feel more comfortable – especially if you have carefully seated them to enjoy the night.
The caterer will have a much easier time serving the food accordingly (especially for dietary restrictions!) which in turn, makes your guests happier and fed faster.
By strategically placing guests, you can manage relationships and avoid potential conflicts or awkward situations. It allows you to group guests who get along well or share common interests, fostering a positive atmosphere.
While a seating chart requires some time and effort to plan, it offers numerous benefits and contributes to a well-organized and enjoyable wedding reception.
From organizing seating arrangements to balancing dynamics and considering guest preferences, we'll dive into the step-by-step process of creating a seating chart that reflects your love story and makes your guests feel cherished and welcomed.
We've rounded top tips to help you navigate around seating your wedding guests!
Wedding Seating Plan: How To Create
1. Check on the floor plan
Assuming you already gathered all your RSVPs and guests' information like any dietary restrictions, getting the detailed floor plan from the wedding venue with all details like venue dimensions, restroom location, and proposed layout of arrangement would be a good starting point for planning the seating and table assignment.
Your venue will also usually provide you with table placement so you can work around it.
Think of putting the kids beside the doors so when they cry, the parents can take them out of the hall as needed – easier and faster. If there are elderly, you can seat them beside the door or/and washroom as well.
Just knowing where things are will help you navigate around seating better.
In addition, seating the "party people" among your wedding guests closer to the dance floor might work to your advantage.
This also goes with determining if you'd like to do a sweetheart table or a head table with your bridal party, family, and parents.
2. Consider table shapes
Table shapes can change the whole layout of the room. They should be considered when working on your venue floor plan and table wedding seating plan. It can also creatively open up the room if you need more space. You can do this by doing long banquet gallery tables for the younger group and having the elderly and kids at a round table.
Play around wedding seating ceremony configuration, as well as wedding reception seating configuration to see what works for you best, as well as what will maximize your venue floor plan the most.
Speak to a wedding designer consultant about your needs, and they will be able to provide you with design and layout options on how you can maximize your space and work around your preferences/needs.
There are no right or wrong options in the shape selection of tables, and all have their own advantages. Work with a designer and unlock layout potentials that you would've otherwise not considered.
3. Calculate how many tables
The starting point of making a wedding seating plan is to calculate the number of confirmed guests depending on the guests.
The total number of tables that can be fitted in and how many people can be seated comfortably on each table you are selecting.
There are different types of table sizes and shapes. Again, work with a wedding designer to give you advice on what's best.
For example, a chair that needs a high chair might also need a space for a stroller. They can't be seated beside each other too close as they need the space to pick up and put the kid in the high chair.
Another example is that there might be accommodations needed for some guests, and they will need extra space to travel from the door to their seat, which means they have to have a clear path so that guests won't have to stand up and move each time to give way.
These things will play a major part in calculating how many tables you'll need.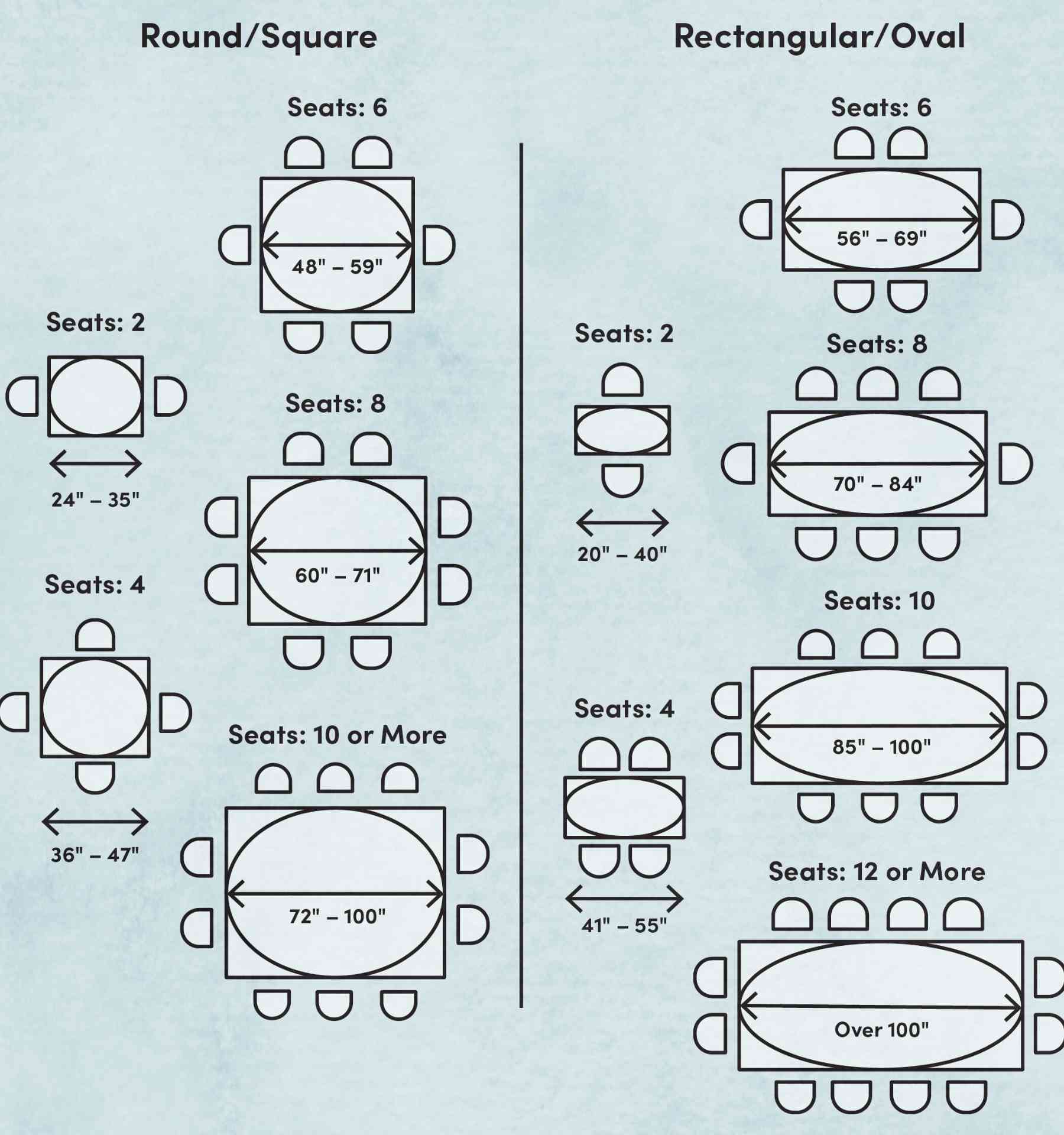 4. Strategically place friends and guests
Let's be honest. As much as a wedding is a sentimental event, it is also a big day to party with friends and family. Table assignments help to ensure your guests enjoy!
Decide on your priorities for seating. For example, you might want to prioritize placing close family and friends near the head table or ensure that guests with special needs have easy access to facilities.
When you have happy guests, your wedding will be more fun as they will be more pumped to party!
Strategically seating them to hype the party while also not making other guests feel out of place will be a great way to get everyone to start the party.
This is also a time to discuss where parents sit at the wedding reception.
Seating the best party peeps beside the dance floor will make it easier for them to jump on and get other guests energized and influenced to get up and dance!
You can group your guests so they feel connected. You can group high school friends, college friends, work friends, and the like. This will make them feel comfortable and not out of place.
When they are around people they know, they will more likely loosen up and have a blast at your wedding. Again, we need happy and fun people at your wedding. It's a big party, after all!
If possible, introduce a mix of personalities at each table, combining different groups to encourage mingling and conversation. Consider seating guests with common interests or those who may enjoy each other's company.
QUICK TIP: Avoid clustering specific groups or creating imbalances that may make guests feel left out. Aim for a balanced distribution of guests across the tables, considering factors such as age, interests, and relationships.
5. Create a "per-table" breakdown
We've created THE ULTIMATE WEDDING SEATING SPREADSHEET BELOW for you to help you how to make a wedding seating plan! Complete with their choice of meal!
Now you get a summary of each table, so it will be easier for you to move people around if need be!
To add to that, we also included a drop-down of menu choice + doneness and adult/kids. This way, once you share this accordingly, you, your venue coordinator, and your caterer can clearly follow through and set up accordingly.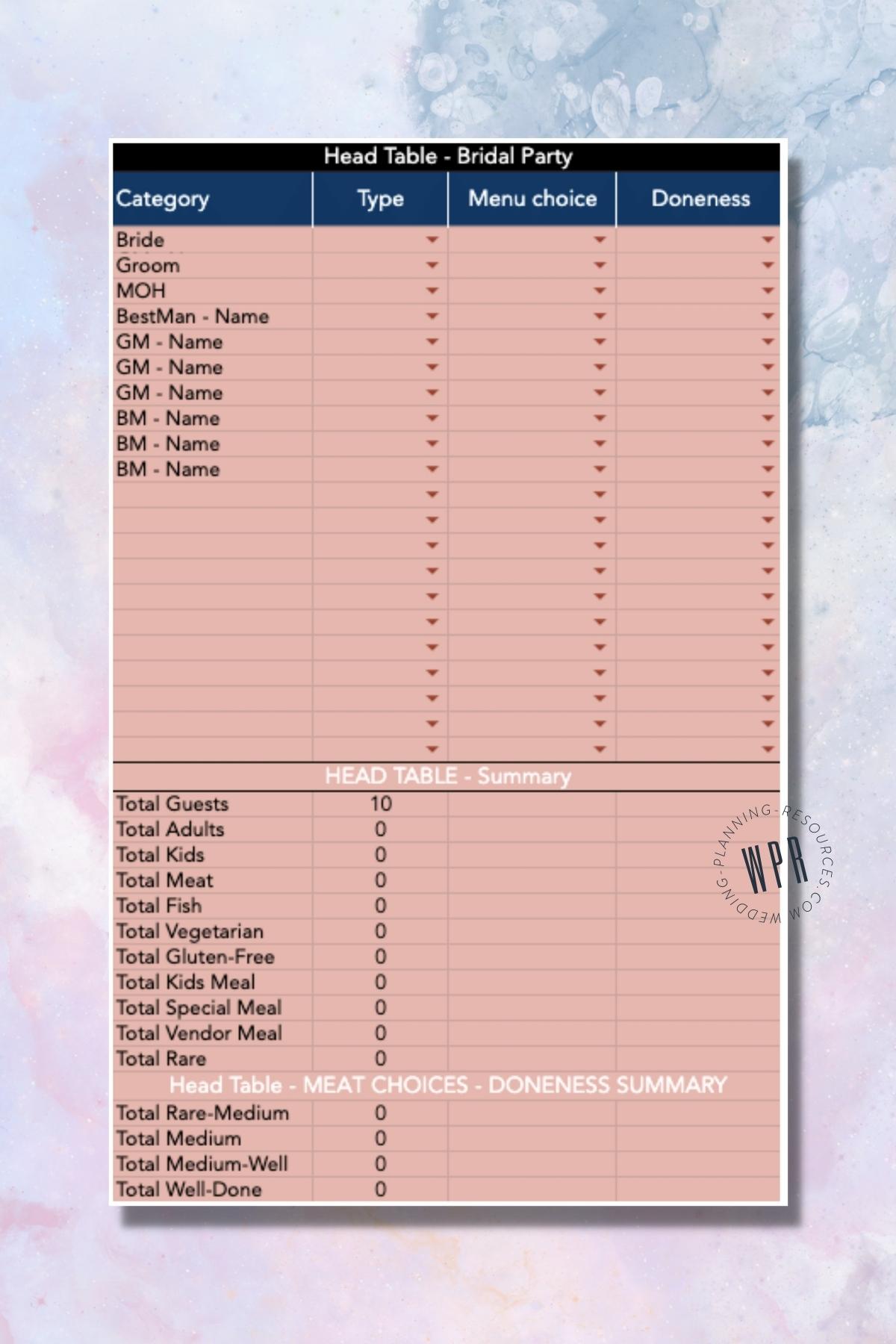 For you, you can see exactly how many dietary restrictions are needed per table, and it might help you with grouping people together.
6. Consider a sweetheart table
We love a good long head table. But there is also something about a sweetheart table that makes all your guests admire the newlywed. Not to mention that this also give your photographer a lot of angles to capture the two of you at your wedding!
You can still assign a bridal party table where they can all be seated together. Seat them close to you as they will be your DIRECT HYPE AND PARTY PEOPLE!
7. Think about the kids (important when planning your wedding seating plan!)
If you have OKd having kids at your wedding (that's really nice and brave of you!), you will have to give them extra consideration when figuring out how to make a wedding seating chart.
You have the option to seat them at a different table. But you have to think about the age group.
NOT ALL KIDS ARE THE SAME AGE. Seating a 5-year-old beside a 10-year-old does not *usually* work. They both have different ways to enjoy themselves and also they have different interests/activities.
The best thing is to speak to the parent; they will know what their kid will be comfortable in. If the kid/s prefer to sit beside their parent, you can have extra activities ready for them (based on their age) on the table, like coloring or activity books that are age-appropriate.
Most parents that go to events with their kids are pretty much prepared. They probably have tons of activities packed and have already downloaded lots of kids' shows on their tablets.
What you can offer, however, are kids' meals; nuggets, cheeseburgers, fries, etc. These things are nice to add on and will keep them fed through the night. The parents do not need to worry about cutting the steak into small pieces for the kids to eat! Lol.
8. No singles tables
Depending on your group of friends, this might not always be a great idea. This can get awkward real quick. If you want to really pair up people, let your friend/s know about it and have them introduce them accordingly.
That is a much better way to break the ice than actually having a singles table. Unless you really want a 'The Bachelor/Bachelorette' vibe on that table. Lol.
9. Make a large seating chart
Making a seating chart is essential to make the whole event. There are websites like All Seated and apps like Table Planner, and for spreadsheet enthusiasts, download our spreadsheet above!
These simple drag-and-drop / detailed spreadsheet tools make life much easier for you to play around with seating arrangements – and of course, to finalize them.
You can only assign tables to guests, and they can choose their seats if that's the vibe you are going for. But again, when making a seating chart for your wedding it is important to consider the guests before making this decision
PROS AND CONS: When everyone knows each other at that table, it might be okay without assigned seating or place cards, but if you're mixing groups, it might be better to have assigned seating so they can skip the awkwardness of asking if someone is sitting on that spot because there are no place cards.
The easier the guests find their names, the happier and more excited they get!
You can DIY this large seating chart! We made one here!
10. Alphabetize (how to make a wedding seating plan)
We always suggest to our clients how to make a wedding seating assignment and chart is to alphabetize. While it is great to have cute place/name cards, depending on your number of guests and age group, having a large seating chart for display in alphabetical order will help.
You can still have cute small favors and use them as place/name cards, but having a BIG reference that is EASILY VISIBLE will better move the crowd along.
Remember that the flow is important, and you don't want to have a large lineup of the crowd trying to wait while others look from their names on the place/name card table.
You can also add escort cards as your guests walk in to help them out!
11. Map it out
It will be a great addition to the alphabetized seating chart to have a table guide similar to the one below.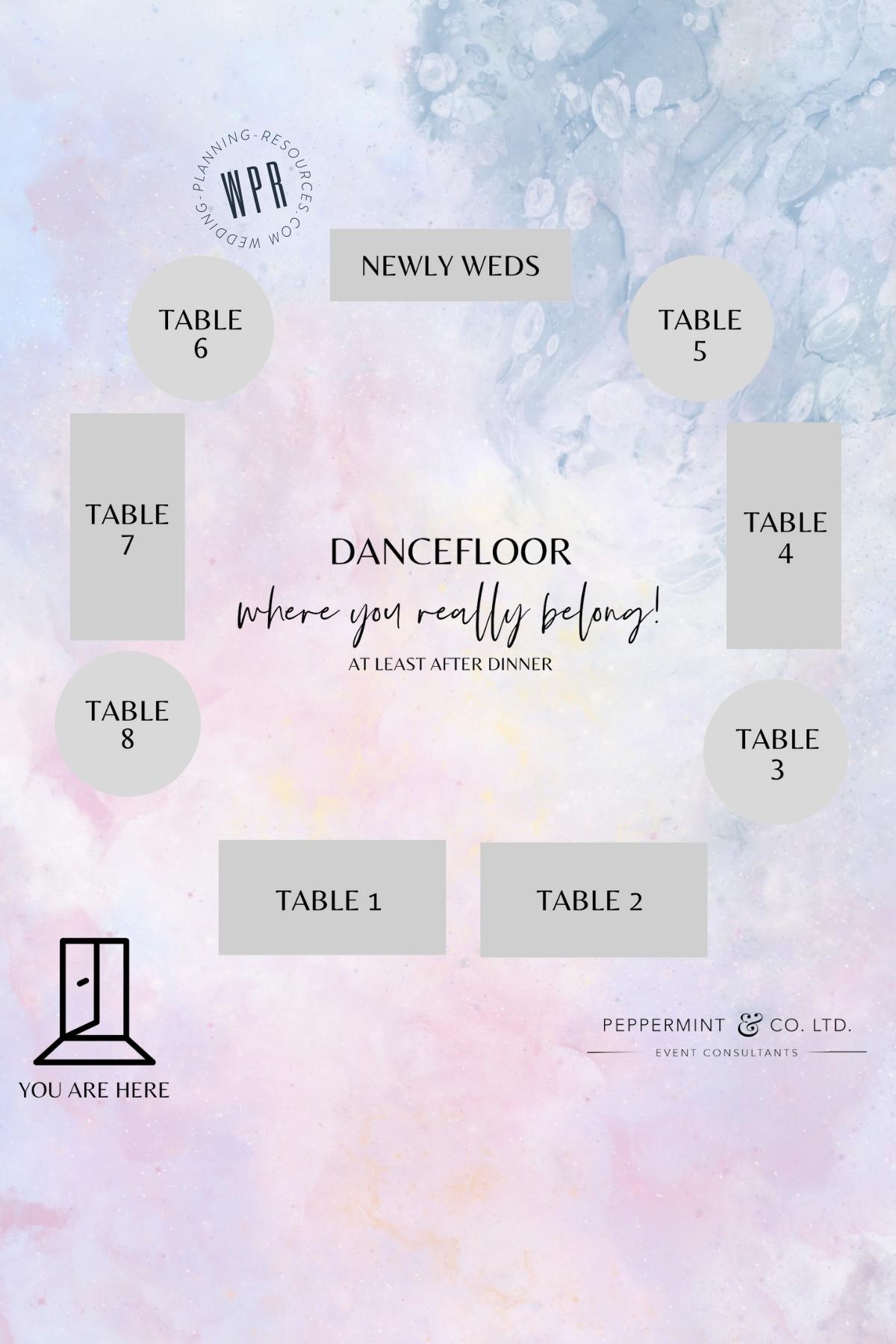 This will be most helpful if you have more than 10 tables. This way, when your guests walk into the room, they know exactly where they are headed. Again, getting that flow going and the crowd controlled.
You can have this printed together with the alphabetized seating chart and put it on an easel, or if you printed it on your own, you could place it framed on top of a high top!
If you are printing smaller versions, print 2 of each and put 2 high tops (cruisers) on each side of the door to avoid crowding.
12. Consider special seating needs
Take note of any special seating needs, such as elderly guests or individuals with disabilities. Ensure they are seated comfortably and in accessible areas.
13. Place cards (make it easier for everyone looking at the wedding seating plan!)
Assign each guest to a specific seat. Can they switch around once they get to the table? They might, if they know each other.
But for special dietary needs, these specific seats will help your caterer know exactly where to place the appropriate meal.
〰️ As you reach the final stages of wedding planning, the art of making a wedding seating chart becomes an essential piece of the puzzle that ensures your big day unfolds seamlessly.
This guide can help you explore the intricacies of creating a well-balanced and thoughtful seating arrangement, one that not only accommodates your guests but also fosters connections and celebrates your love story.
There you are! Top tips on how to make a wedding seating plan!