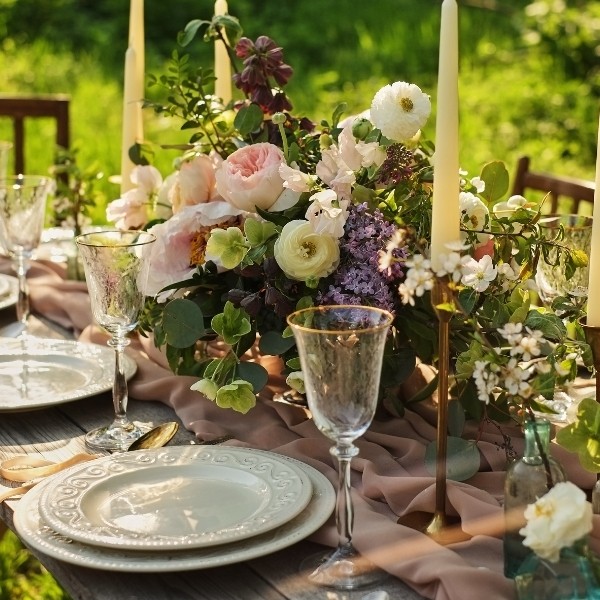 Wedding Reception Checklist. Amazing dinner coming up! It's almost time! Almost the end of the wedding planning journey! Your wedding day is almost here! Menu planning. Guest seating arrangements. Bar selection. Entertainment and music. Decor and ambiance. Reception logistics.
Now it's time to finalize small wedding details! This is why we are sharing this wedding reception checklist to help ensure that your wedding reception flows smoothly and so that you can have fun without worries on your wedding day!
Have you planned most of your wedding and checked off most of the tasks on your list?
Let's go over the details of your wedding reception! It can be challenging at times, especially if you have many moving parts and activities planned for the reception.
This post assumes that you have already: picked and booked the date and venue for your ceremony and reception; (including the set-up, general food idea, number of people, etc.)
If you have not had a chance to finalize most of the details just yet, this article will be able to get you a head start!
So you don't miss any last-minute details, here's a wedding reception checklist to go over 1-2 months before the wedding to help you out!
Wedding Reception Checklist
1. Review your current floor plan
Check in with your venue and go over the most up-to-date floor plan. This should be top on your wedding reception checklist.
Floor plans tend to change from the initial booking period, most likely 6-8 months before. As you receive RSVPs and declines, your floor plan and table setting will most likely change.
This is the time to consider moving things around to accommodate changes, whether design, additional activity, or guest count. Finalizing your wedding seating plan/wedding seating chart will be best done during this time.
Looking at other configurations that will maximize your current floor area so it won't look empty or too tight will help you.
2. What else can you maximize
Say that you have received more RSVPs than expected at this time, or you have some last-minute requests that you have to accommodate.
How will that affect your current plan? Or your current budget?
Are there modifications or adjustments that you can do to creatively navigate it and accept the changes without going over budget?
Note that 1-2 months before the wedding, most wedding vendors can only handle a certain amount of changes. Mostly because within the 30-60 day mark, all the products are already secured.
Some situations and requests can easily be accommodated, but nothing is guaranteed.
This is why reviewing what you have right now and discussing further with your decorator, rental companies, venue, and or caterer as soon as possible, or even as soon as those changes become known to you.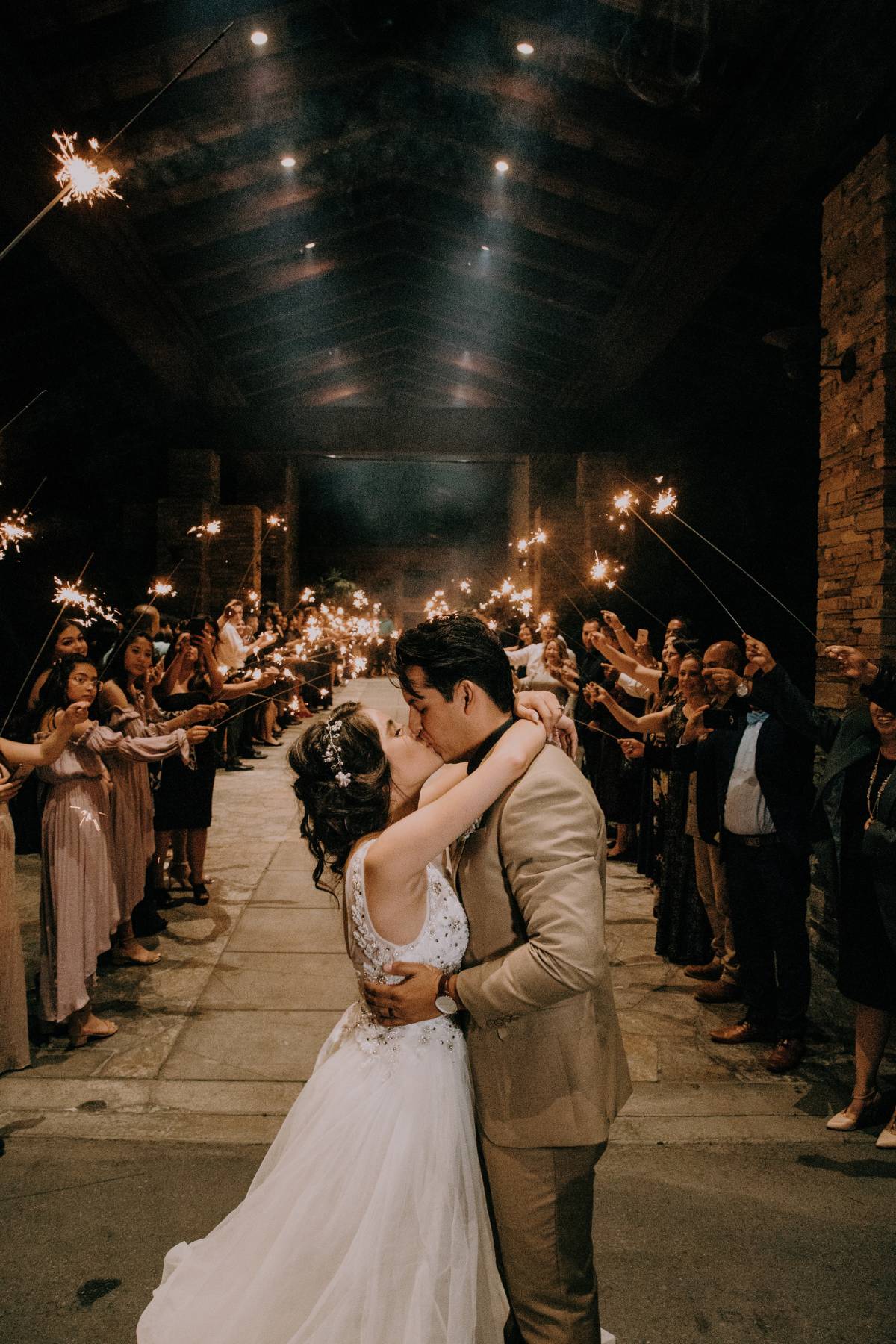 3. Remind your guests
If you have built a wedding website (which is always helpful!), you can set up to send emails and notifications to advise and "remind" them of any updates like parking details.
Getting married during the winter and it happens to be snowing on that day per forecast? Send updates and let them know where they can park and other information that will help them.
This may seem "unnecessary," but what this does is it is a proactive way of answering your guests' questions because we know there will be a few (or many!) that will call or text you to ask about these things in detail anyways.
When you have a website, even if they call or text, you can direct them there. You can save yourself a lot of time explaining and repeating the same information again and again.
4. Discuss your DIY projects
This is probably one of the most important things on this wedding reception checklist. Do you have DIY projects that you have been working on that need to be set up on your wedding day? Ensure to advise your wedding venue, wedding decorator, wedding florist, and caterer about this.
Especially if you are adding some products to the dinner tables, share them with your vendors to ensure that everything works together.
Open-flame candles might not be allowed at some venues. Another great example is that if you are making a family-style dinner and adding some centerpieces that you have made (DIY), that might need to be discussed with your catering company to ensure they have enough space to place the serving plates table.
Sharing with them the dimensions and size of the "things" or "decor" that you have DIY'ed will give them an idea if it will work well with the current set-up, and if it doesn't, you (as well as them!) will have some time to figure it out. Instead of just totally moving stuff out of the way on the wedding day!
If you also have some DIY stuff that should be transported from the wedding ceremony to the reception, it will be best to note it here and add it to your wedding timeline so that all vendors, as well as your wedding party, know what needs to be done.
This is also a great time to make a list of things needed for your wedding. From what to bring to who is bringing what. Just a great reminder for everyone who is involved.
Here is an article to help you plan your DIY wedding easier and efficiently!
5. Double check your timeline (such an important part of your wedding reception checklist!)
The details that will have to go into your wedding timeline are quite a lot! Double-checking and finalizing it with your vendors will help you better understand their roles and responsibilities.
Share your timeline with your venue FIRST before sharing it with the rest of the vendors. Since the venue will have a better idea of when loading starts, and what other activities are happening on the same day.
The elevator capacity and all other major details that the venue will have to take care of first (chairs and tables!) before any other vendor can set up. Have the venue approve your timeline first to make it easier for everyone.
In addition, it will make the set-up and execution go on smoother!
6. Set clear boundaries
This part is more of an internal reminder to "hand over" the rest of the responsibilities to your vendors. We absolutely agree that details are essential. Especially in terms of flowers, decor, and stationery. Maybe even fashion and food. Totally understandable.
But to help manage all the logistics, there should be some boundaries to the details.
For example, if you have decided on the centerpieces and went over the details with the florist regarding the design and flowers, especially after you've approved a mock-up, you have to hand it over.
If saying 'let go' makes you feel uneasy because it seems like you are 'losing something,' use 'hand it over.'
Using 'handing it over' instead of 'letting go' is a more 'it's still my wedding' phrase to use.
You're not 'letting go' of anything because, at this time, you have already decided and established the details. So handing it over means someone else will execute it for you.
These simple shifts in terms of the words we use will help our minds process our actions and help manage stress.
Choose the vendors (wedding cake designer, wedding florist, wedding decorator, even your DJ!) you work with wisely. Your wedding vendors are supposed to help you not 'overthink' your wedding.
The last thing you want to do is to babysit your wedding vendors, which is why it is important that early on in your wedding planning journey to vet your vendors. If possible, speak to a wedding consultant to help you better in terms of what to expect and how to manage.
This also goes to the tasks you have delegated to your wedding party, and know that there might be a 10% chance that it might not be "exactly" the way you wanted it to be. But it will still be beautifully done out of love.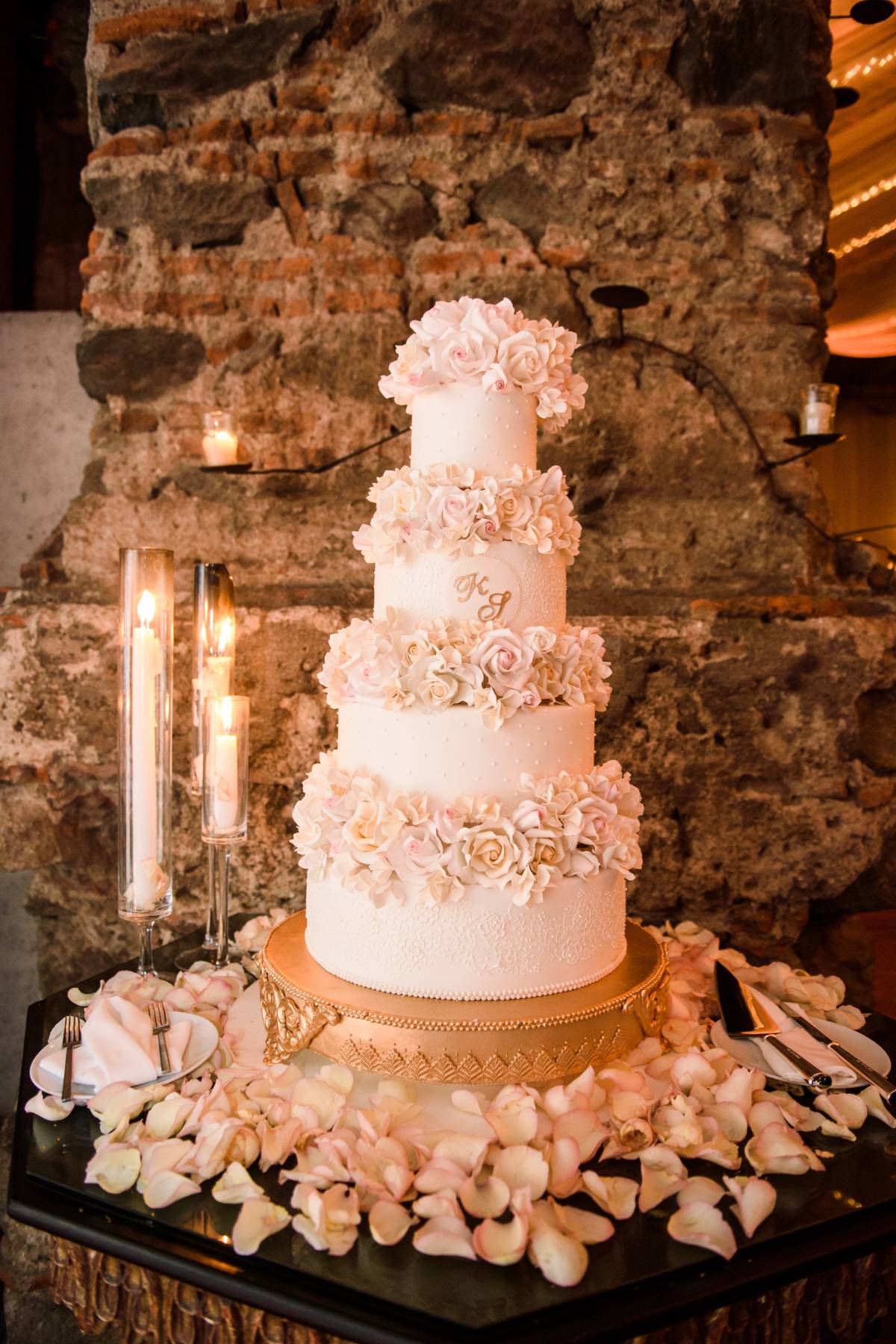 7. Assign a point person
If you have already assigned a "point person," whether it is your maid of honor, bridesmaid, or even a family member (or someone from your wedding party), go over the "possible challenges" with them and how they can make executive decisions about them.
On the wedding day, the "point person" should have enough information to make decisions. Provide directions/guidance/instructions to vendors, guests, and family/relatives.
Your point person will most likely be responsible for your emergency kit, backup dress/shoes, and all other last-minute details.
Once you have "passed the baton" to your point person or wedding coordinator, you also might want to consider "letting go" and start enjoying your wedding day!
HERE IS A QUICK LIST OF THE MOST COMMON RECEPTION ITEMS:
Seating arrangements (table assignments and place cards)
Table settings and design (linens, centerpieces, menus, plates, flatware, and glasses)
Decor. Where are they supposed to go? Create a checklist of each product and note where they have to be placed)
Lighting. Check in with the wedding venue or your wedding DJ (whoever is taking care of the lighting!) to see if everything is in order
Sound system. If your wedding DJ is a pro, this is something that you don't have to worry about.
Cake. This is usually delivered on the morning of the wedding. Check in with the venue to ensure that it will be set up accordingly.
Entertainment. If you have hired entertainers, remind the venue to let them know where they can stay to dress up and prepare – or even wait.
Emergency kit. Prepare an emergency kit with items such as safety pins, stain remover, and other essentials.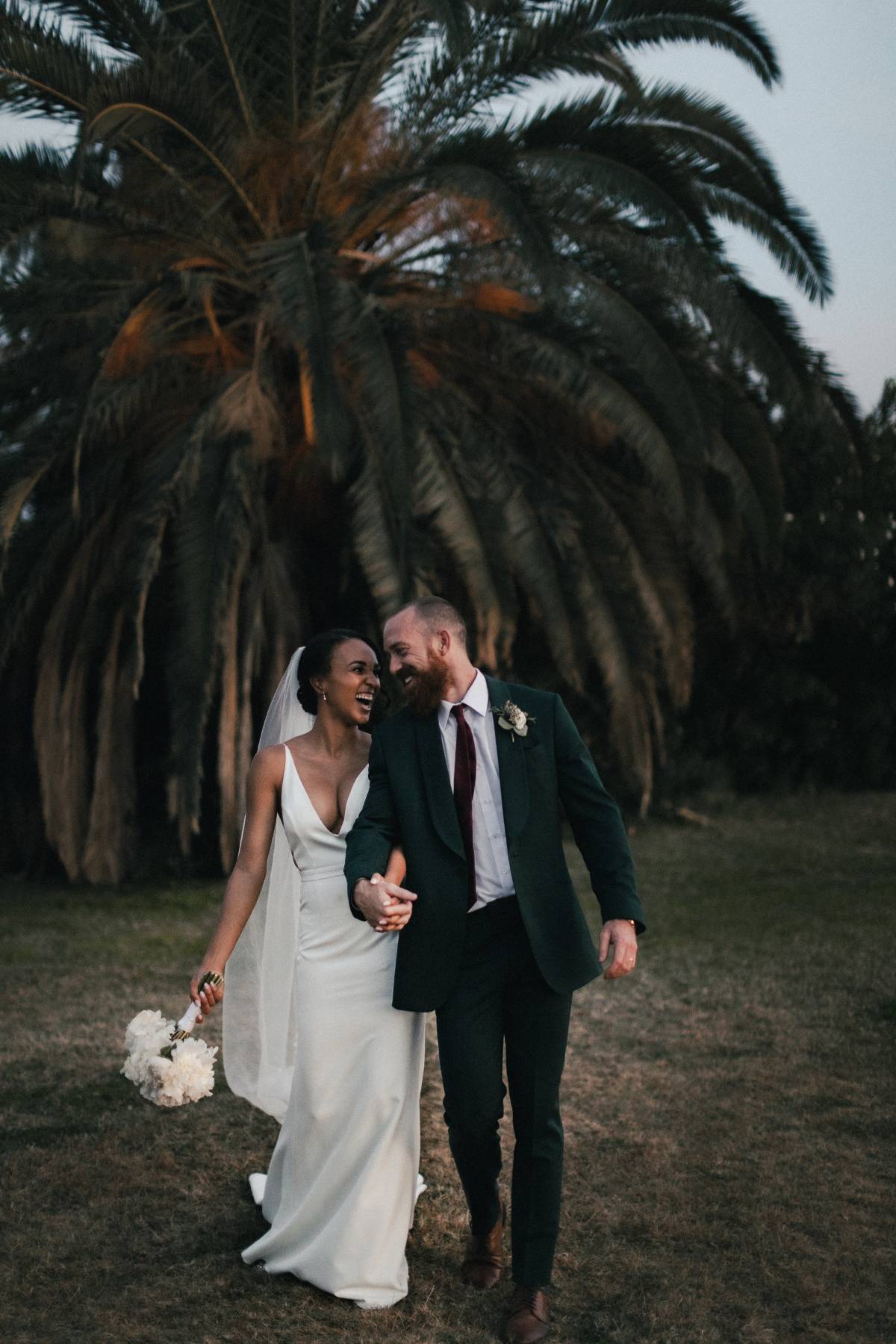 8. Set up a "to take home" list
Another important point in this wedding reception checklist is to have a "to take home" list. This will be very helpful to ensure that you don't leave anything behind. Especially after a long day and night of celebration, you might be too tired to remember everything.
Whether it be taking home some rentals like shoes, specific accessories, money boxes, or any other products and things you have brought in for your wedding if you need to take them home with you or return them after your wedding, add them to this list.
This is why we added a "to take home" sheet on our wedding day-of coordination sheets that you can download for free!
9. Gift "safe" (add this to your wedding reception checklist asap!)
Receiving monetary gifts on your wedding day? Pack a "gift safe"! You can't miss this last-minute wedding detail!
This does not need to be a literal "safe" but a container or bag where you will put all the envelopes.
You can also assign the "guarding" of this to someone.
But having a designated "safe" for the monetary gifts will make it easier for you to look for and guard it if need be.
Assuming you have planned a rehearsal dinner, you can discuss this matter with the people involved more in detail during that time.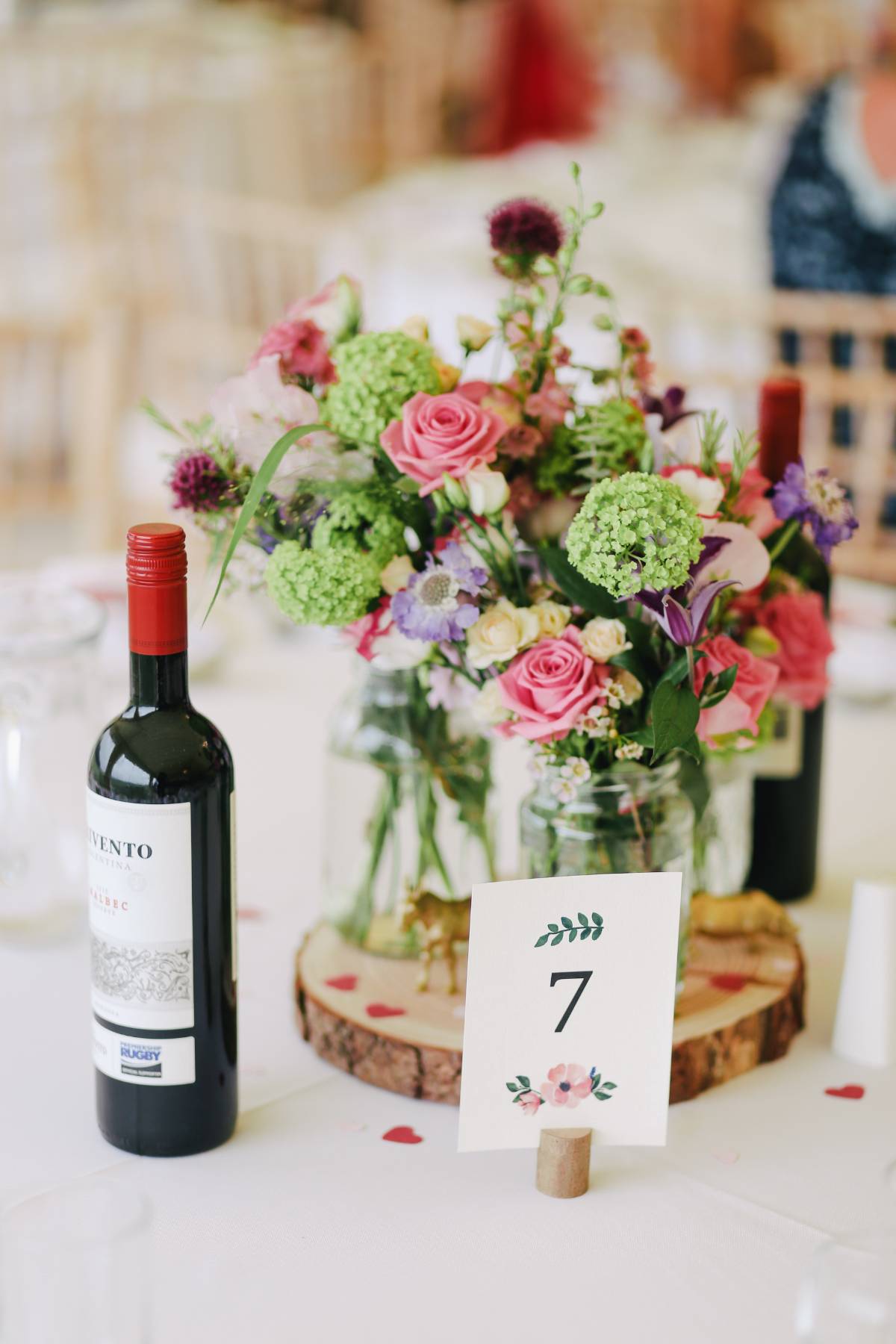 10. Coordinate vendors
Once your venue approves your final timeline, you can then share it and discuss it with your vendors, as necessary.
Choosing the right wedding vendors from the beginning of your wedding planning will make this list easy to check off!
However, if you are working on many DIY projects, more coordination, organization, and execution help might be needed.
It will also help a lot to speak to a consultant to have a professional go over your plans. Have them look at those wedding plans with fresh and experienced eyes.
Experienced wedding consultants will provide you with not just valuable but creative takes. As well as approaches to things that will make your plan more efficient!
HAVE FUN on your wedding day! Celebrate and dance (no stress!) Enjoy your hard work and your special day!
There you are! Wedding Reception Checklist!