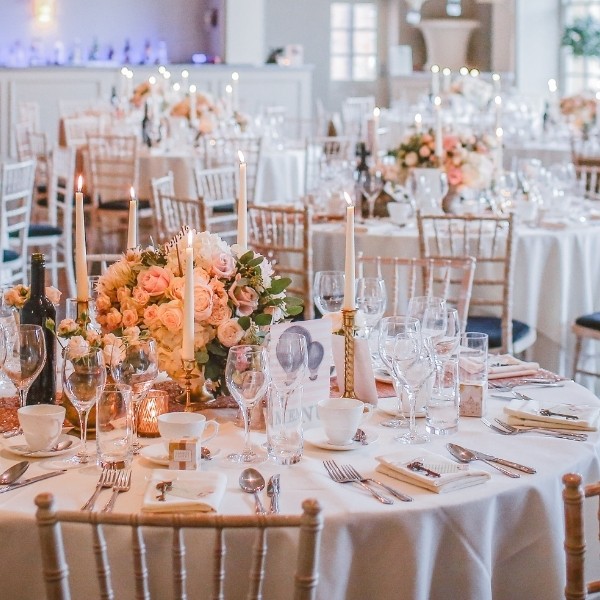 How to Plan a Wedding Reception. Celebrate the night! Planning a wedding reception? In this guide, we will go over wedding reception ideas that will help you in your wedding planning. You can use this as a handy wedding reception planning checklist! We've also included what to consider on your wedding reception timeline.
We love the vows and the pronunciation at the ceremony, but oh my, do we also love to party at the reception and celebrate the night away!
It does take some significant effort to plan a wedding reception, and there can be many moving parts and decisions to make, but it will be worth it!
Also, we are here for you! We've prepared this guide for you to help you out with this planning process.
This guide assumes that you have already:
Picked a date
Booked and planned the wedding ceremony
Confirmed and booked the venue (including the set-up, general food idea, number of people, etc.)
The budget is already set
If you have not had a chance to get started on the above, this article will be able to get you a head start!
Now let's get on our tips on how to plan a wedding reception:

Reception set-up
You have probably decided on the type of reception you will have if you have already booked the venue. But you will still need to finalize set-up, details, and timings. Now you have most of the RSVPs from your guest list; you can start planning the wedding reception set-up.
TYPE: Do you prefer a longer cocktail hour? Maybe cater to your guests coming from work, or maybe if your venue is far out of the city.
This extra cocktail hour will give your guests some padding due to possible traffic challenges?
If you are doing a buffet, how long will it take for everyone to get a chance to line up
Is there a process of lining up and calling up tables to get their food? Without traffic jams/bumping into each other?
For sit-down dinner, when is the food going to come out from the kitchen? Does those time work seamlessly with your wedding day-of timeline? I.e., if there is a speech about to go on at 8:00 pm, ensure that dessert will be served after the speech is done, or vice versa, schedule the speech after dessert is served.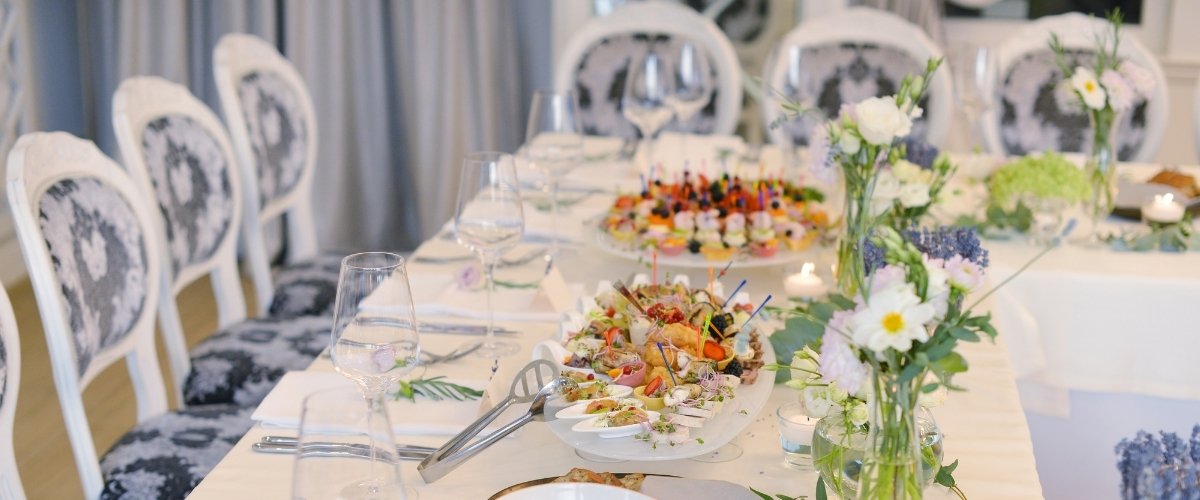 FLOOR PLAN: This includes a detailed floor plan, including where your vendors will be placed, like your DJ, your dessert station, your photo booth, and other activities that will need designated space.
As well as how big the dance floor will be? If you plan on doing some bubbles or dry ice, will the dance floor not be slippery after?
FOOD RESTRICTIONS: This is very important. If your guests have food restrictions, communicate this very well with your venue.
You can even go as far as creating markers where they are sitting to ensure the servers know exactly where to place them.
BAR: Will there be times that you would like to be closed? For example, during the first dance, or when it's time for parents' speeches, advise your venue of this so they can manage the bar based on your preference and timeline.
VENUE COORDINATOR: Understand exactly what your venue coordinator's responsibilities are, as well as how much they help you with specific needs or do you need a wedding coordinator (always a good idea!) to help you execute other things.
SEATING AND STAGES: If you have specific table needs that need to be raised or other special needs like accommodations, speak to your venue about options.
Go over your seating plan closely with the venue. i.e., If someone at a table needs special accommodation, ensure that there is enough space to go around at everybody's convenience.
Share what you have come up with with your wedding vendors, especially your wedding florist, and decorator, so that they know if there are any adjustments to make on their end.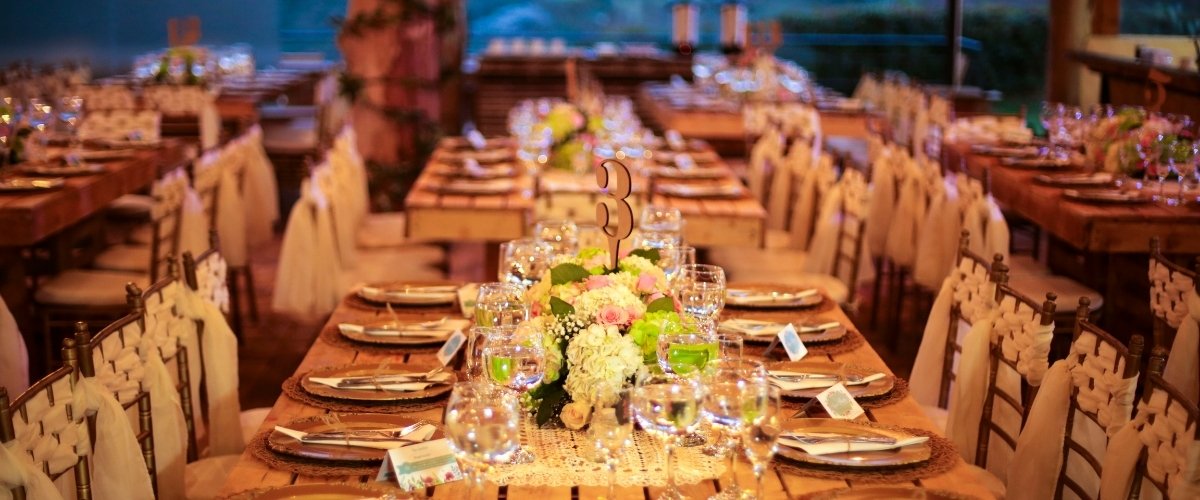 Guest Arrivals & Exits
How and where are you welcoming your guests? Is there a coat check area?
Do they head straight to a "cocktail area"? Or do you let them access the main dining room and seat themselves already?
These things need to be considered and planned for to avoid any challenges with the guest flow.
If you have directions for parking and coat check, you can add that note on your wedding website so that your guests are updated. To help with privacy, you can also send them email updates. But for the most part, access to parking and coat check will be also available on the wedding venue's website.
Activities
We have mentioned earlier that you have to coordinate your activities with the venue, especially the kitchen.
When you create your wedding day-of timeline, be cautious about allowing transitions.
For example, how long will it take to finish up the serving of the appetizer? When you have an activity after, you know there won't be servers walking around as something else is going on for your guests to pay attention to.
At this time, any other small wedding details you have can be communicated with your wedding party and family.
Familiarize with the vendors
Speak to your vendors, especially the DJ, performers, entertainers, and decorator/florist, about your wedding set-up.
Should you decide to go for an extra formal tablescape (meaning you will have more utensils on the table!), ensure to let your decorator/florist know.
They will let you know based on the table size and the number of people sitting if your desired centerpiece will actually work well.
It will be challenging to have big arrangements on a long rectangular narrow table. If your florist knows about this, they can either suggest for the round arrangements to be smaller but more or suggest a longer narrow arrangement to fit the table.
Regarding your DJ (especially the ones that bring their own speakers!), show them where you plan to place them. They will let you know if they are too close to some tables.
The last thing you want is for those people seated close to the DJ table to be blasted with music right in their ears.
Communication with your vendors is essential, especially if you are DIY-ing a big part of your wedding.
You can even go as far as sharing the timeline of where their services will be present. This will give them a better understanding of their role, and more importantly, they can provide you with insight and advice that can be valuable.
Wedding Receptions can have a lot of moving parts, and every wedding is different. These points are a good foundation for adding your own wedding needs, activities, and preferences.
There you are! How to Plan a Wedding Reception!