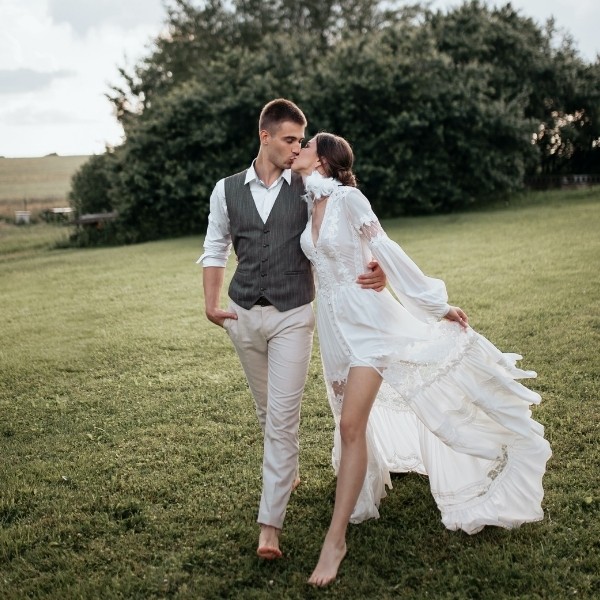 Do I Need A Wedding Planner? Is The Question. The wedding planning process can be a long and complicated journey. This journey can also be fun and exciting for a DIY newlywed-to-be! But at any point in the wedding planning have you ever considered seeking assistance or guidance from a professional wedding planner?
It is a given that wedding planners and consultants help soon-to-be-newly-weds plan their big (if not the most special!) day of their lives! Hiring a wedding planner will definitely come at a cost, but if you need professional assistance, then it will be definitely worth the investment!
The training, experience, organization/essential/people skills, and creative talents that wedding planners and consultants have will help you create and design the wedding of your dreams and execute it seamlessly.
Let's go over the demands of a wedding.
These are generally the main things that soon-to-be-newly-weds have to tackle. Depending on the size of your wedding, these demands may and will vary.
Going over the "general demands" of a wedding will help you evaluate how you can fit it into your current schedule and/or workload.
Generally, a wedding planning process looks like this:
Planning
Organizing
Execution
Understanding what you can and can't handle will help you decide if you do need a wedding planner or if you need to speak to a wedding consultant.
Even in the beginning, speaking to a wedding consultant will help you compose your thoughts and gather essential information (and tools, if applicable) to help you start your wedding planning.
** PRO TIP: A wedding company or event consulting firm will usually have a wedding planner that offers planning, coordination, and consultation.
Find someone you can start to work with as a consultant first, and if/when you decide to move forward with full planning or coordination, you will still be working with the same person.
Wedding planners/consultants are not always just one individual. They are often a team of experts; planners, designers, creatives, and logistical analysts.
Do I Need A Wedding Planner? Is The Question.
1. Researching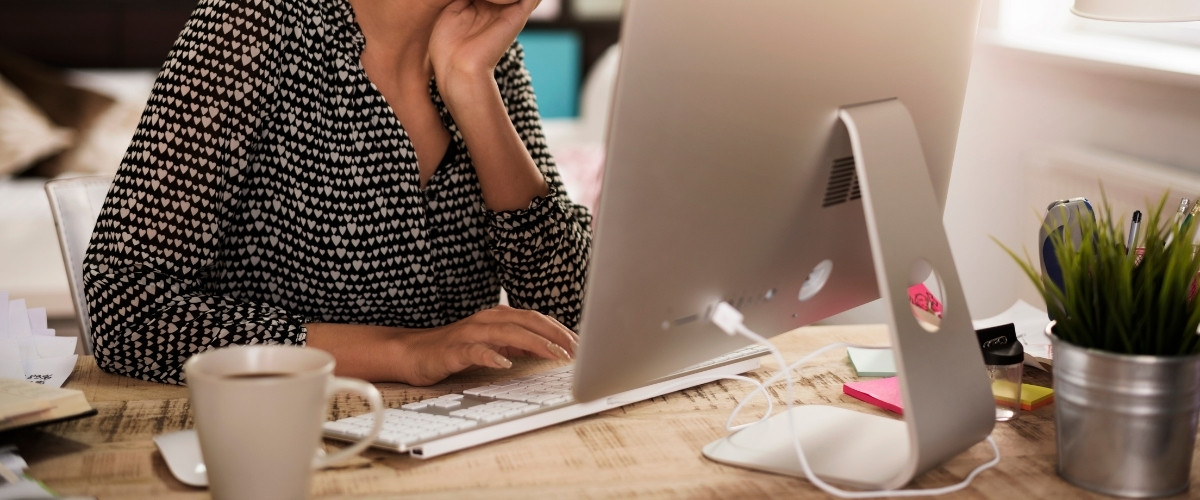 This involves spending hours upon hours finding your style, setting goals and priorities, finding how much something will cost, finding the vendors needed, looking for a venue that's best for you, and many more.
Understanding, as well as researching, might also include in-person meetings. After those meetings, you will need to go over what they have presented, the answers they gave to your questions, etc.
Now that you've narrowed down your choices and found the right vendors, you will still need to detail how they will execute your wedding.
** WHY YOU SHOULD HIRE A WEDDING PLANNER OR CONSULTANT **
A professional can help you narrow down the research and present you with the best options to match your needs.
Professionals will have connections and access to a roster of other professionals that they can filter through to connect you easily to the ones that are the best match to your vision and budget.
Essentially, saving you time and effort.
Selecting vendors is somewhat a creative skill on its own. Just because a vendor is a great match for you doesn't necessarily mean that they will work great alongside other vendors.
Wedding planners and coordinators who have worked with all these vendors will lead them accordingly and put together a group of vendors that will execute your wedding seamlessly.
Working with a professional in doing "risk management" or going over what can threaten the wedding or what can go wrong will provide you with more peace of mind.
For example, what can be done if someone becomes drunk or rains, but the backup room is not ready yet? What will happen with the pew decor if it becomes extremely windy at your outdoor ceremony?
2. Budget Allocation (development and management)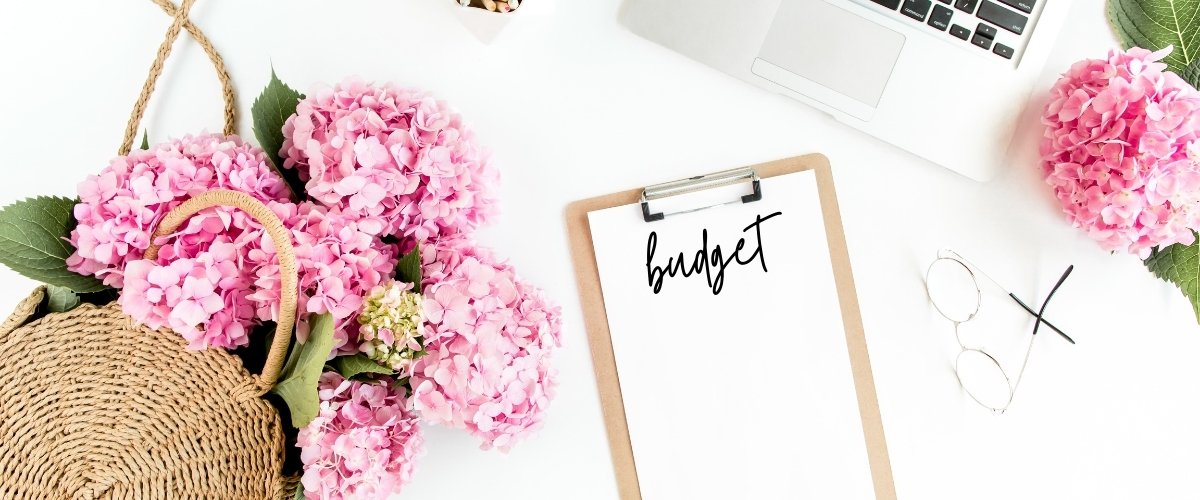 This includes understanding how much something will cost and if it indeed matches the wedding budget you have set for that specific category.
Does your vision match your budget? Is there a "realistic" budget that will make more sense to what you want to have at your wedding?
Which part of your budget is fixed (non-negotiable priorities), and which ones are you flexible about? What creative ideas are there to save money?
** WHY YOU SHOULD HIRE A WEDDING PLANNER OR CONSULTANT **
A wedding planner and consultant will help you understand how much something will be and break down the possible reasons it costs that much.
This will then help you understand the budget needed, and what/which part of a specific category you can play around with to meet your budget.
For example, if you want to limit per plate to $130 but are set to having a filet mignon as your main, how will you navigate it?
A seasoned wedding planner/consultant will help you creatively speak to your caterer/chef/venue on how you can achieve this.
This can maybe be by choosing a different appetizer/and or dessert or maybe choosing a smaller portion than usual.
Professionals will also understand the vendor pricing framework. They will match you with the vendors that will meet your non-negotiables but are flexible enough to navigate around your variables.
If you've selected the right wedding vendors from the research initially, working around the budget should be more manageable.
Professionals can look at a vendor proposal and help you understand what it entails, as well as how you can make it more budget-friendly (or where to cut as necessary).
3. Design & Concept (and working around the budget)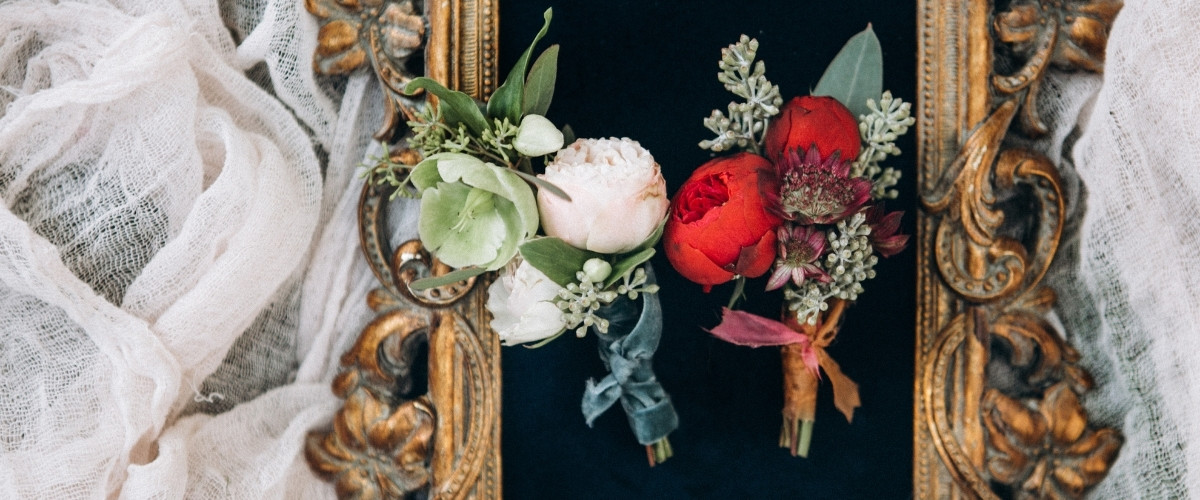 At this time, you have most likely created a mood/inspiration board already.
You have most likely gathered a lot of photos that depict your vision and dream wedding!
If you have done some vendor reach out, you have probably received multiple pricing and proposals within the same range; some are too expensive or unbelievably cheap.
Choosing the cheapest option is not always helpful, although it sounds like it is.
** WHY YOU SHOULD HIRE A WEDDING PLANNER OR CONSULTANT **
When you receive proposals with different pricing, a professional wedding planner and consultant will advise you accordingly.
They can explain and go over the pros and cons of a proposal you receive. They can also advise you which vendor is a great match for you.
As much as the talent, experience, portfolio, and pricing matter, there are things like responsiveness, experience, and attitude that a planner/consultant that has worked with this vendor before will be able to share with you.
Creatively, planners and designers can also help you develop similar designs that will still be close to your vision as possible but within your budget.
Again, if you have chosen the right vendors, which is the fundamental part of a stress-free wedding planning experience, these vendors will be able to work with you; your vision, budget, and needs in a very efficient and "positive vibes" way.
Refining your design and budget plans will be a major thing that your planner/consultant will help you with.
4. Scheduling (if you are asking "do I need a wedding planner?", this is where they can really help you out!)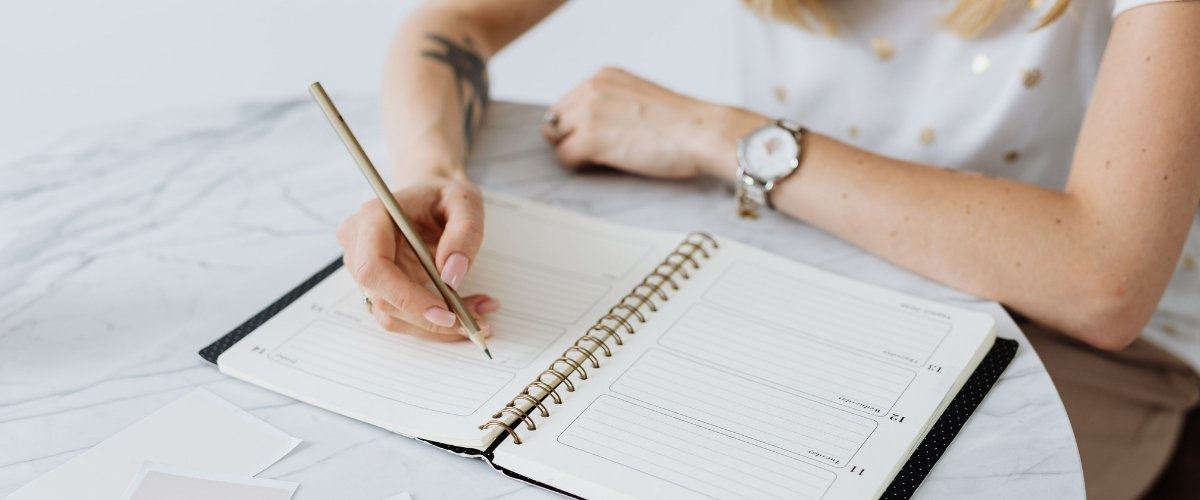 Creating a timeline can feel pretty generic, using standard timings and templates.
Speaking to vendors and asking them how long their service will take is also pretty generic and straightforward.
** WHY YOU SHOULD HIRE A WEDDING PLANNER OR CONSULTANT **
Some things are not always obvious when it comes to creating a detailed timeline.
A great example is adding some padding when it comes to loading and set-up. Depending on the venue of your wedding, the loading and setting up might look different than others.
An experienced wedding planner and consultant, especially if they have worked at your venue before, will know how to handle loading and setup better. Also, they will be able to manage the vendors on the day of your wedding better.
If you are getting married on a rooftop location, the loading dock might be limited to a small loading dock elevator and loading window time.
This means that you will have to manage who will load in first and load in last.
This will depend on how long it will take them to set up and what is needed to be laid out first.
5. Vendor Management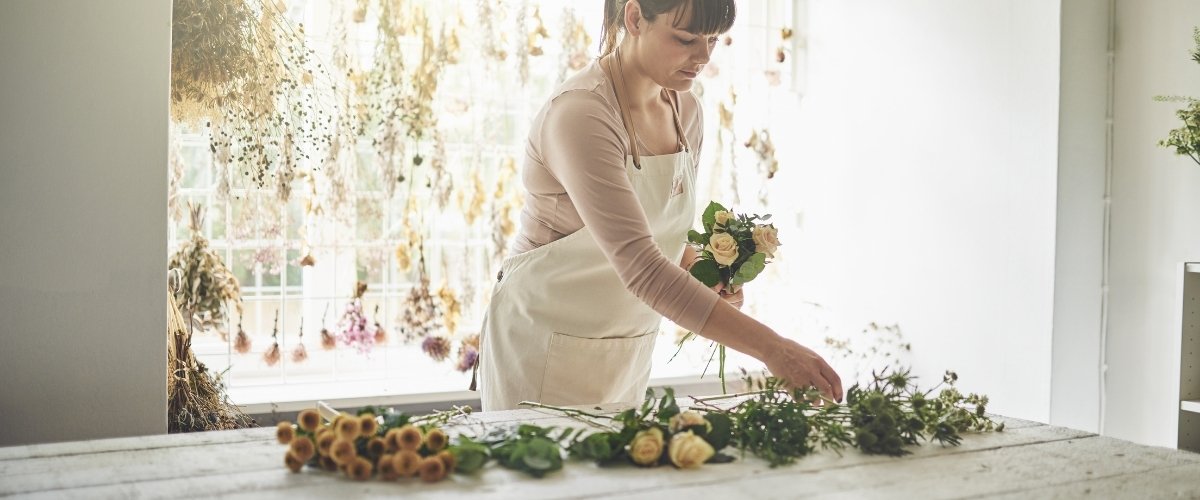 Speaking to vendors and providing them with your timeline is, again, straightforward.
If they have some questions, they will ask you, and you can confirm with them. The same goes as if you have any questions, you will then ask them.
** WHY YOU SHOULD HIRE A WEDDING PLANNER OR CONSULTANT **
Asking the right questions is essential.
Asking your wedding florist when they will deliver the bouquets is great, but this should be based on the question that you ask your photographer as to when they will start shooting at your "getting ready location," as well as do you want a bridal party/family shoots at home; in which case you would want to have all the bridal party and family flowers on hand at that time.
Asking your wedding decorator what time they will pick up is great. But this should also be based on what time your venue closes to avoid any overtime fees.
The interconnection of each vendor's details/service is what a wedding planner or consultant can help you navigate around, and of course, manage.
6. To-Do / Calendar Management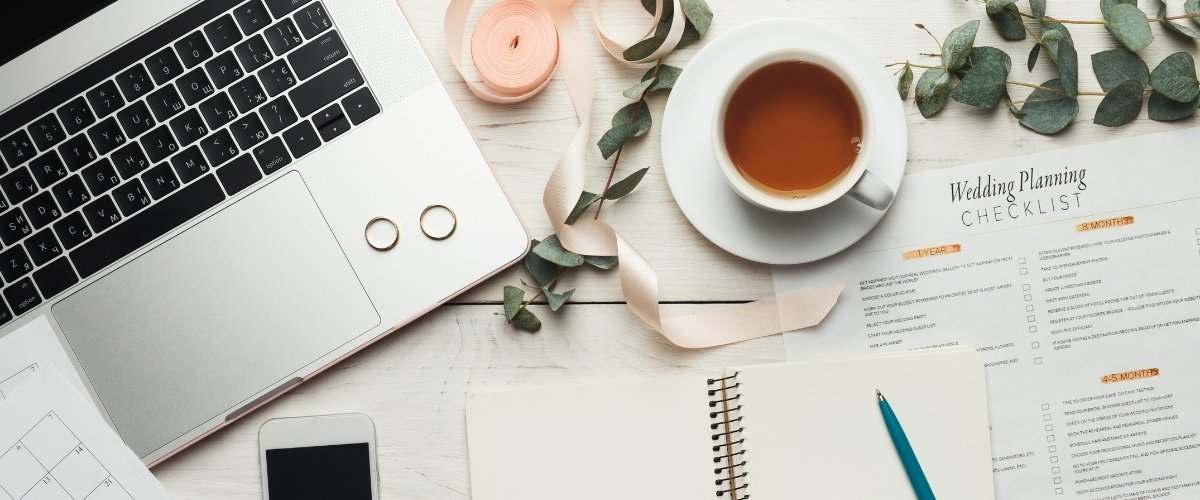 Going over your planning binder and tackling what else is needed to be done. Or adding reminders on your calendar on what else is needed to be booked/finalized. Sure, wedding websites can help, but you might need to spend extra hours on some wedding aspects.
** WHY YOU SHOULD HIRE A WEDDING PLANNER OR CONSULTANT **
Your planner/coordinator will act as a liaison, vendor logistics planning, timeline distribution, etc.
Professional wedding planners and coordinators do not necessarily distribute the same timeline to each vendor. They customize the timeline for each vendor to avoid any overwhelm.
Your DJ won't necessarily need to know about your make-up timeline unless, of course, they are playing at your "getting ready" venue.
But if not, they help vendors avoid confusion and be more efficient by customizing timelines based on the service they will provide.
With any follow-ups and missing details, as your planner/consultant prepares the logistics and timeline.
As well as go through the details and what is missing with a fine-tooth comb.
7. Directing (vendors, bridal party, families, etc.)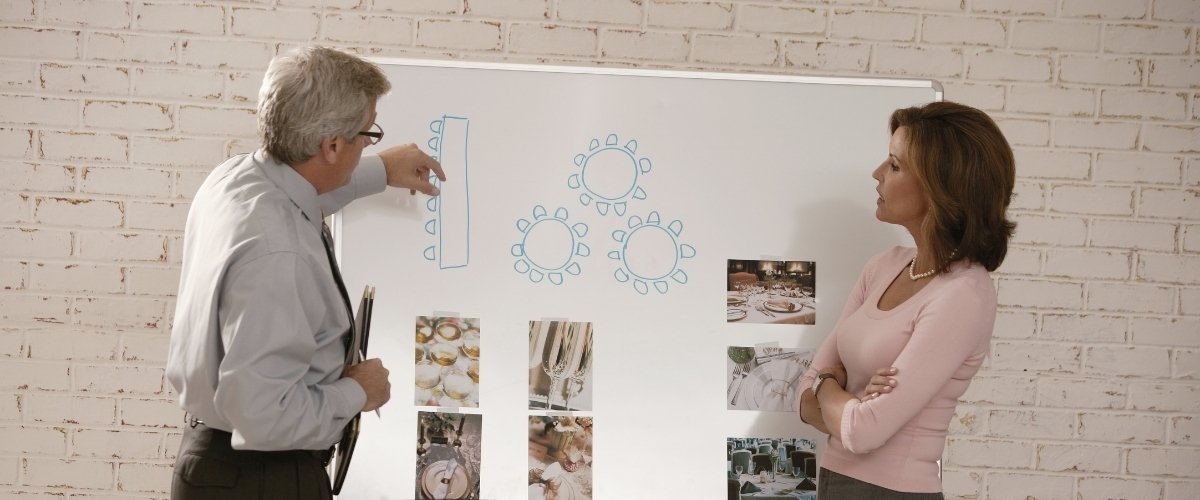 Of course, you can advise your vendors, bridal party, and families with what is happening, and even go further as go over the timeline with them to ensure that nothing is missed and that everything will go accordingly to schedule.
** WHY YOU SHOULD HIRE A WEDDING PLANNER OR CONSULTANT **
On the day of your wedding, there will be a lot of moving parts. Your vendors, bridal party, and families will most likely have questions and clarifications on what to do next, where to go, or how to do something.
Your planner/coordinator will be able to direct everyone seamlessly and inconspicuously.
At this point, your planner/coordinator knows your wedding inside out (as you have shared and disclosed accordingly) and will be able to manage and troubleshoot whatever may come up accordingly.
8. Tracking of progress / Follow-ups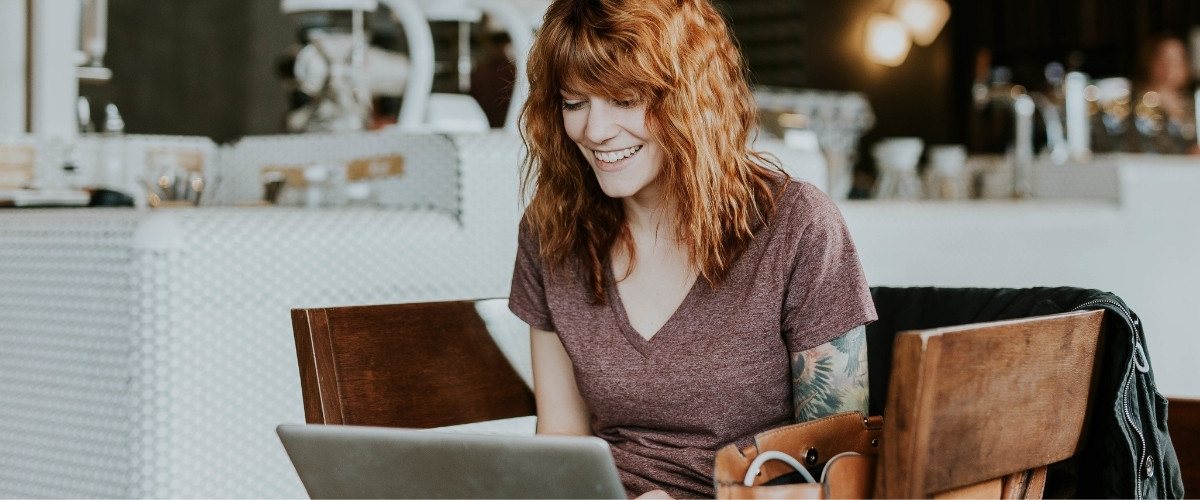 The timeline is great, and everything is set for the wedding! But if it rains or if something unexpected happens, what can be done? What options do we have if something unexpected or a challenge comes about?
** WHY YOU SHOULD HIRE A WEDDING PLANNER OR CONSULTANT **
Your planner/coordinator will be able to handle anything unexpected and work around any challenge.
Of course, there is no guarantee of a perfect wedding. But planners/consultants can provide you with the best approach and solutions to any challenge.
Professionals will ensure that your timeline is followed and have incredible organizational, delegation, and leadership. Skills to help manage vendors and the planning team.
As mentioned earlier, planners/consultants are not always just one individual. They are often a team of experts; planners, designers, creatives, and logistical analysts.
Having experts and professionals by your side as you navigate your wedding planning. Specifically with creative input, time, efforts, stress, management, and budget.
If you are not interested in working with a planner, speak to a consultant. Wedding consultants will help you get a professional perspective without paying the full planning fee.
There you are! Do I Need A Wedding Planner? Is The Question.