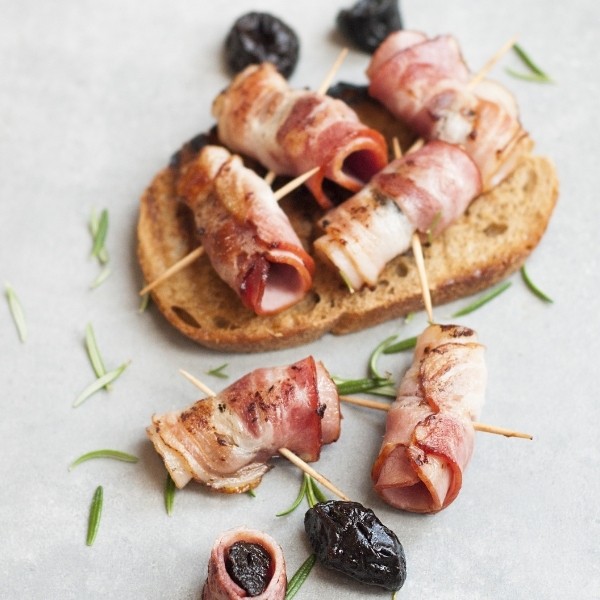 Cocktail Wedding Reception: How To. Time for cocktails! Planning on a cocktail-style wedding reception and looking for ideas? Maybe looking for food station ideas? Cocktail wedding set-up and guests' entertainment? We're sharing traditional and non-traditional approaches and ideas on how to plan a cocktail wedding reception!
Here are the top tips for you to plan a successful cocktail wedding that will help you rock your wedding day!
Let's go over cocktail wedding reception ideas in detail!
This site contains affiliate links. For more info, please see our full disclosure.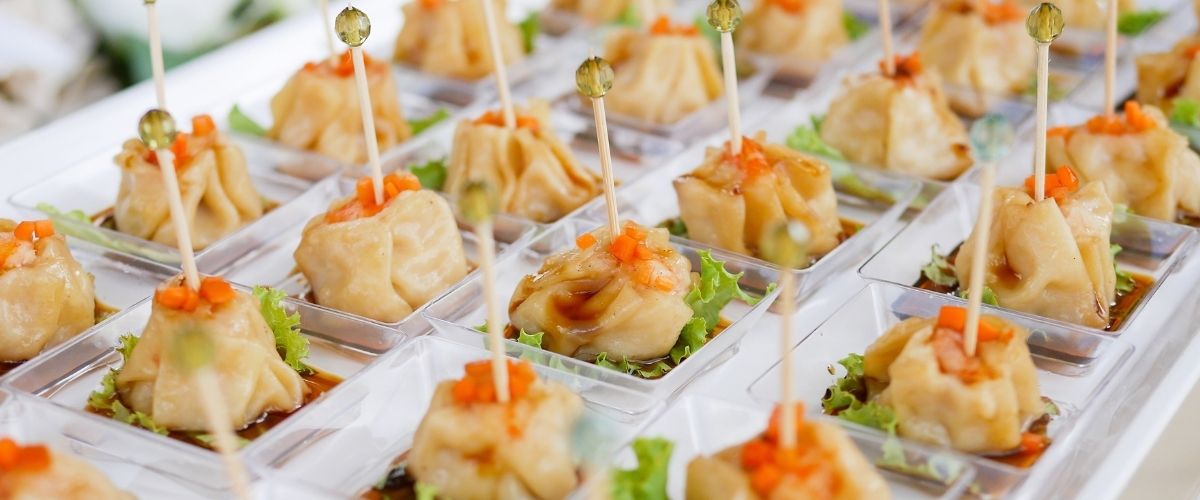 Cocktail Wedding Reception: How To
1. The Cocktail Vibe
It's a more laid-back, intimate- "take it easy" type of vibe. You can still make it absolutely formal or casual; this is still all up to you.
Cocktail weddings (especially if you prefer a weekday (Friday) night wedding!) tend to be shorter in length, which is how you will most likely pocket some savings.
PRO TIP: Consider adding to your invitation that you have a cocktail reception and advise them of the preferred dress code.
Design your cocktail wedding AS IF it is a sit-down wedding. Incorporate your theme and creatively set up areas for your guests to enjoy the experience. Of course, you can always speak to a consultant/designer to help you develop great designs and creative options.
2. The Space (cocktail wedding reception)
It is necessary to figure out how to work the space or wedding venue, or even the restaurant you have decided on. Or, if you are yet to find a venue, get a feel of how you would like the reception flow. Then, we would usually suggest starting a very rough draft of the floor plan based on the space you will be working with. This way, you can plan and design accordingly.
If you add lounge furniture, it will most likely take more space than a regular table, same as delivering them (does your venue have a loading dock or access?); this matters as you will also have to consider the delivery and set-up and pick-up fees involved.
If you plan to have a dancefloor, you would want to determine how much space you have – because you also don't want to make the space look empty.

PRO-TIP: You can also use the "dance floor" area as the ceremony space so that all your guests can comfortably join the ceremony – since the seating will be already around the "area."
3. The Set-Up
Of course, cocktail/high-top tables are essential. But since the whole wedding will be cocktail-style, providing your guests' options and great comfort is key! Give them a chance to walk around and choose where to sit and where to hang.
Mix cocktail/high-top tables with bar stools with cushion, comfortable lounge seating with tables. We would usually suggest adding a few regular tables if you expect some elderly guests, or even use it as a "grandparents" and "kids" table.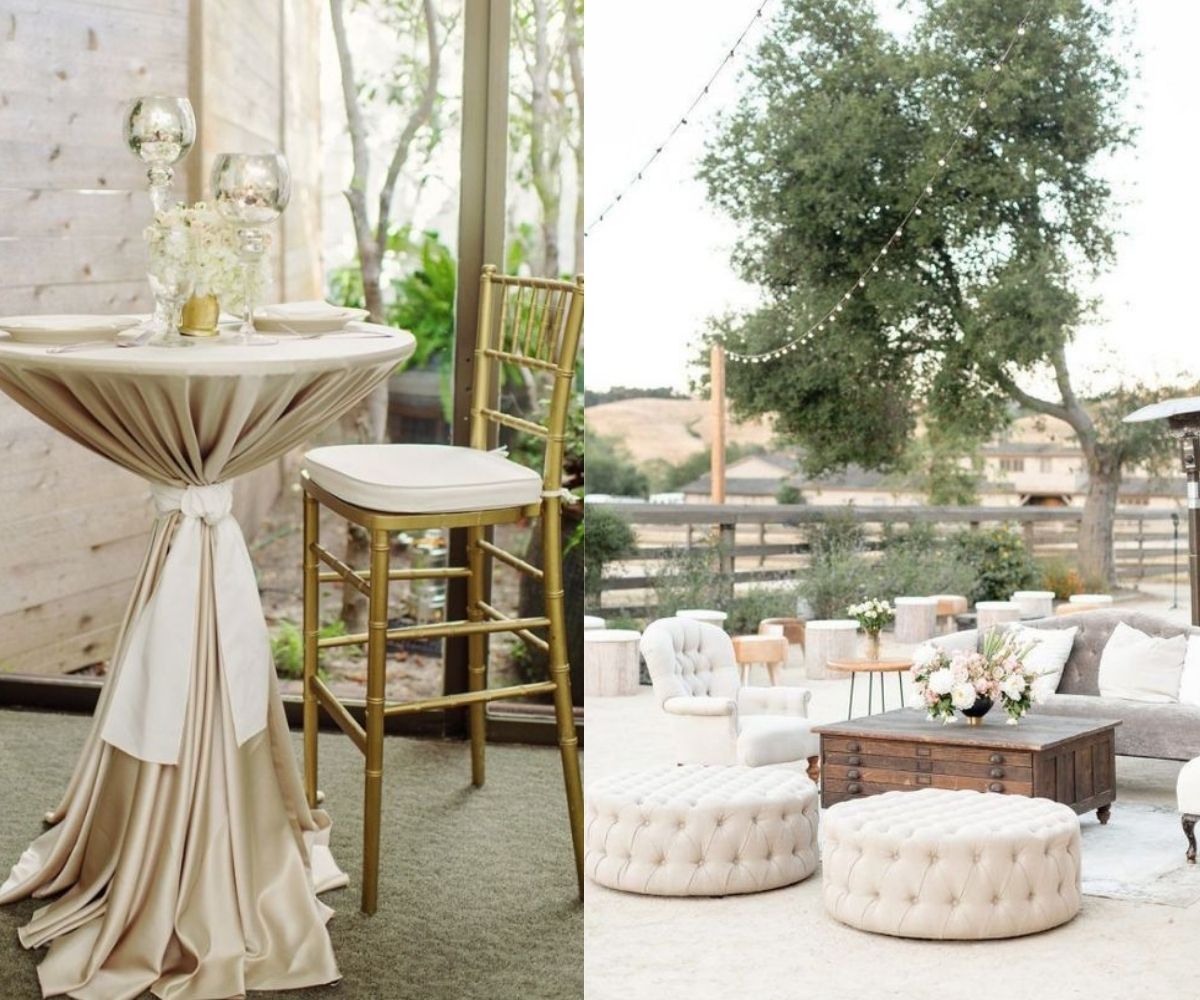 Don't forget to add accent decor for your seating areas. Decor and flowers do not have to be elaborate, but having them is great to set the wedding's vibe.
4. The Seating (super important to remember when figuring out your Cocktail Wedding Reception: How To)
Add an extra 10-20% of the seating area for your cocktail-style wedding reception. Remember, guests will be grouping themselves, which you have no control over since there will be no assigned seating. Having extra space/s or area/s where they can hang will help with crowd control.
If you'd like to have specific seating areas for immediate family and your wedding party, you can label an "area" so that they can be reserved for specific guests.
---
---
5. The Bar
Consider setting up 2-3 bars (opt for a minimalist bar or even a DIY bar!). Since there is no assigned seating, some guests might hang around the bar half the time.
If you opt to have a custom signature cocktail, ensure that it is quick and easy to make. Choosing to do a minimalist bar (wine, beer, and a few liquor/custom cocktails) will shorten prep time and, as a result, avoid line-ups.
Another thing you can consider is having beer/wine pack buckets around the lounge area. This way, they can reach for their drink easier, without standing or lining up.
6. The Food
Ideally, we would suggest treating your cocktail wedding as if it is a sit-down wedding, only this time you're standing up and eating bite-size meals repeatedly.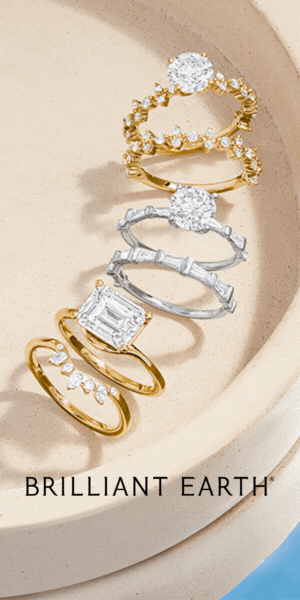 Set the mood with light appetizers: bread bites, mini salad cups, mini soup cups, Caprese skewers, and the like. (See how they are literally appetizers but in bite-size form?)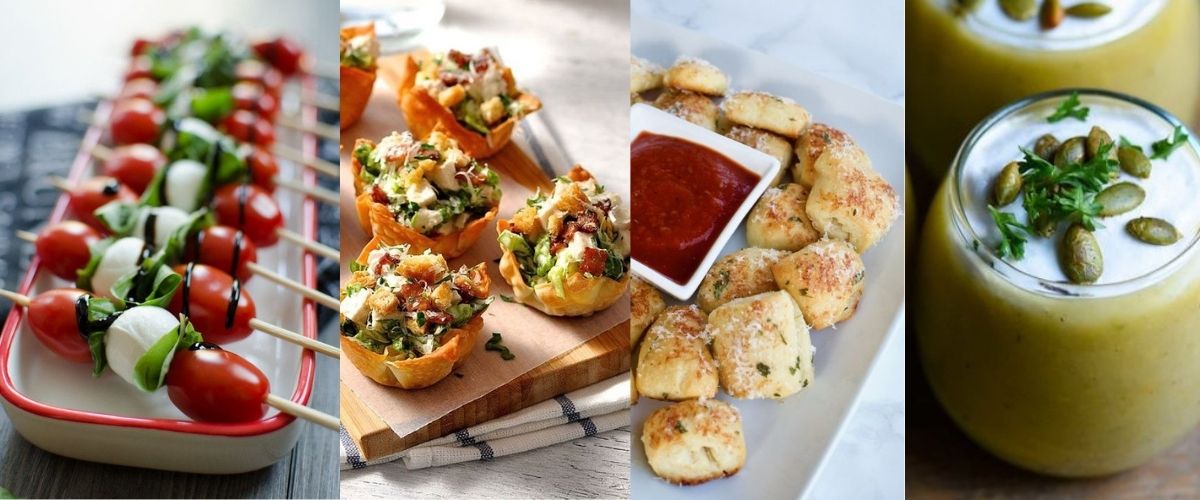 Then go into the mains: pulled pork sliders, mini burgers, falafel balls, chicken and waffles, meatball skewers, mini pizza, mashed potato balls, sushi/poke bites, and the like. (See how these are all heavy hitters? No hungry stomachs in your cocktail wedding for sure!)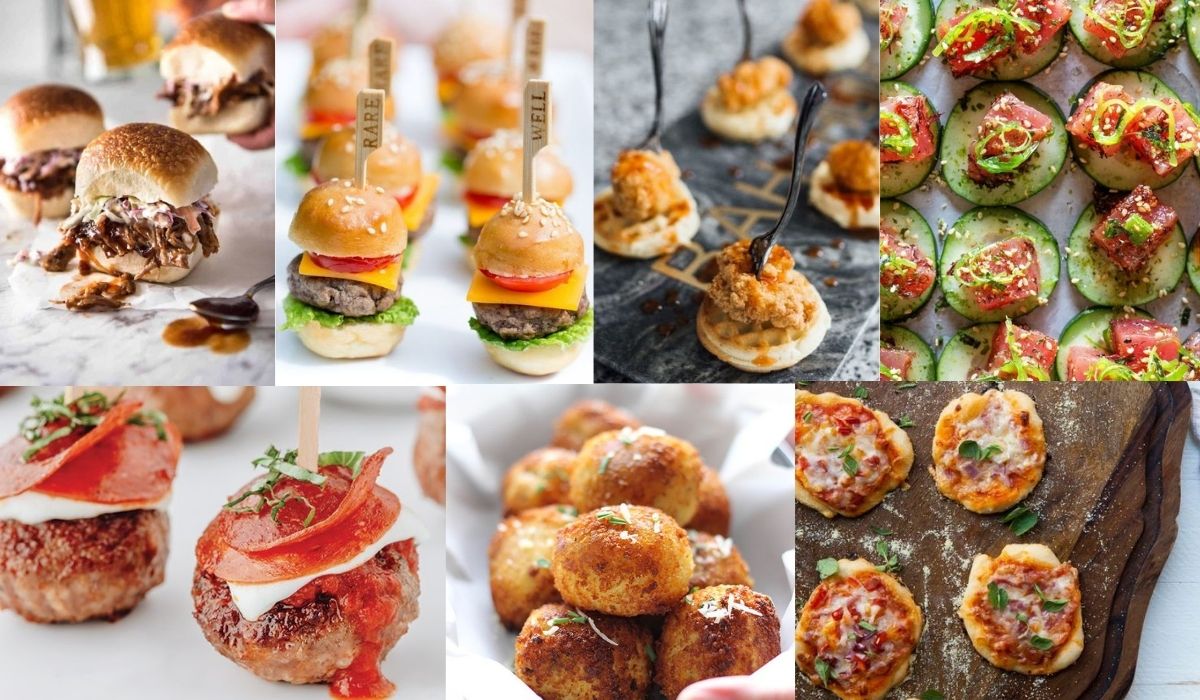 PRO TIP: Presentation and serving are how you can elevate even the most common comfort food. The serving, presentation, and overall ambiance you set/design will decide the wedding's vibe.
In addition, setting up food stations, if it is within the budget, will definitely work in a cocktail-style wedding reception!
You can even DIY this part for desserts and buy assorted desserts like brownie bites, cake bites, gourmet cookies, ice cream bars, doughnuts, mini cupcakes, and the like. You can serve them as passed, or you can also set them up as stations.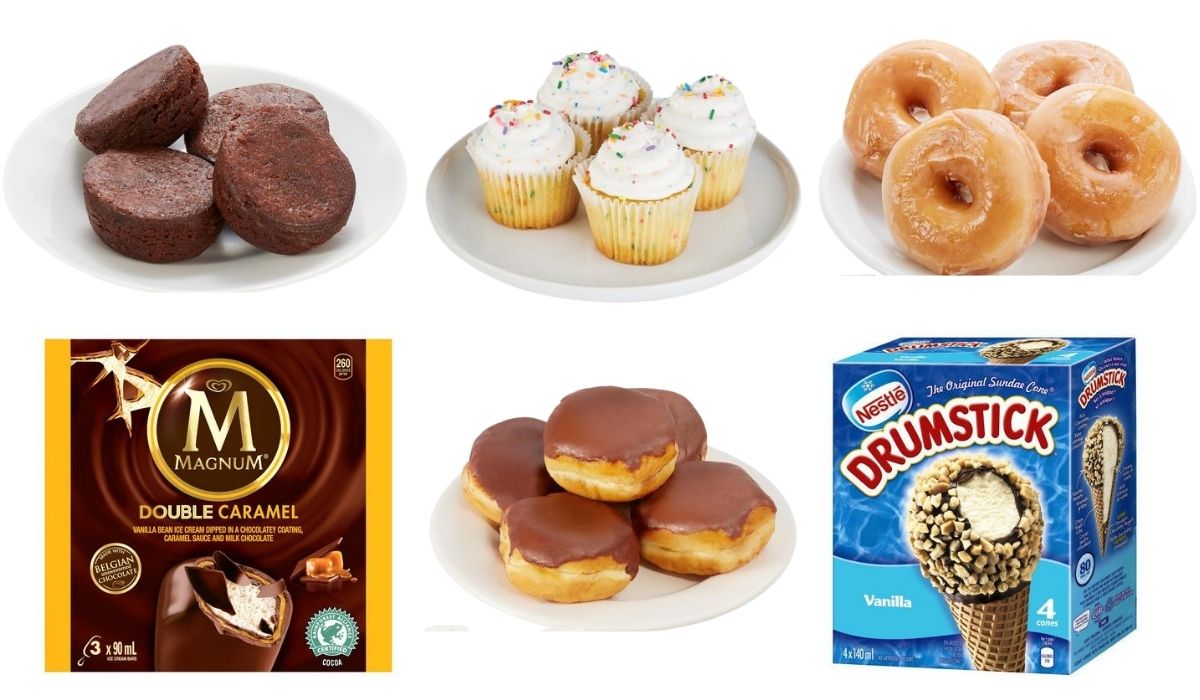 PRO TIP: When doing stations, consider multiple stations to avoid line-ups and big crowds.
If you are a DIY at heart, you can try elevated sandwich cocktail stations.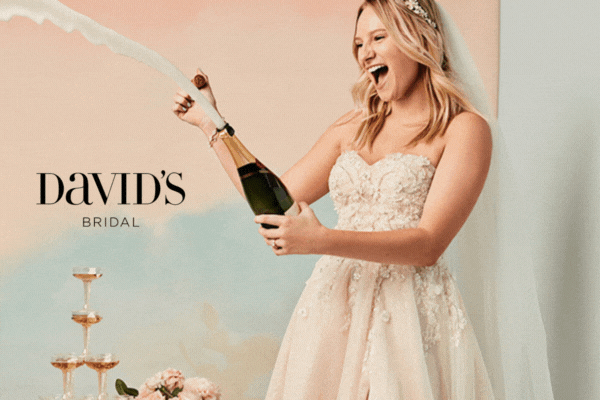 Remember these top 3 things to consider when selecting your food:
Choose food selections that are not messy! Meaning no drips, no liquid, and not a lot of wiping needed!
If you are making it bigger bites than usual, ensure that you wrap it with a dinner paper napkin, so your guests won't need to ask for a tissue (cocktail tissue tends to be small and not durable enough!)
Have lots of tables around so that they can put down their "left-overs" or garbage.
7. The Staff
Ensuring that you have extra bussers to manage a cocktail wedding reception is essential. A passed appetizer has such a quick turnaround, meaning guests will be leaving empty plates and glasses on tables quite often. The last thing you want to see at your cocktail wedding is a pile of dishes on a table – that no one has picked up yet!
Hire extra bussers/staff to pick up the dishes and ensure that the beer/wine pack buckets are filled up all the time.
There are staffing companies where you can hire help, servers, bartenders, bussers, etc., directly from them and not worry about other things needed to be executed on the day of the event.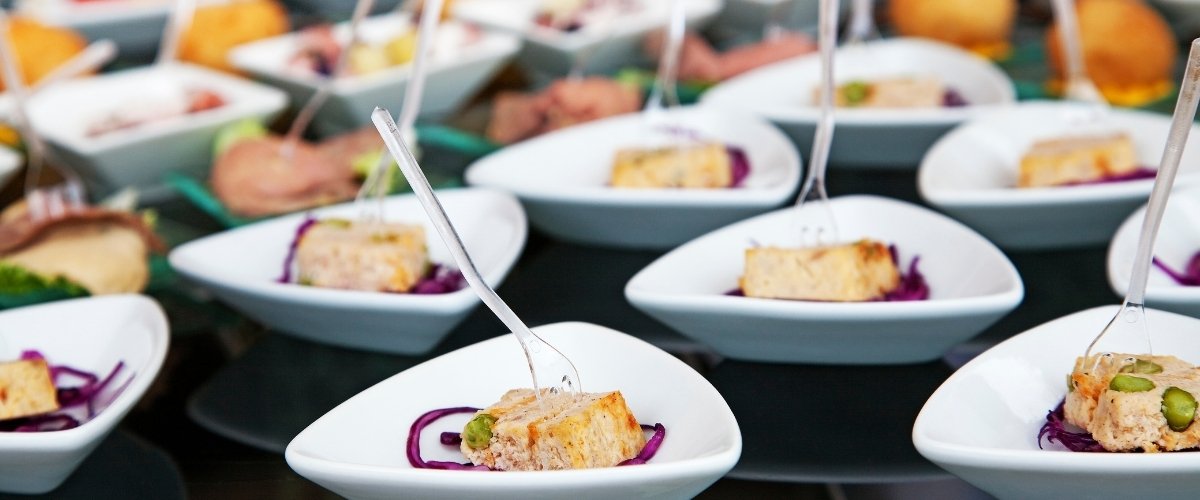 8. The Timeline
The great thing about cocktail weddings is that you can have food, drinks, and dancing simultaneously. So you can cut to a 4-5 hour reception, instead of a full night.
Including this timeline in your invitation or on your website will help your guests plan better. Also, mentioning that it is a cocktail wedding will set better expectations. i.e., they might want to have a light meal before going to your wedding, or they might "pre-drink" somewhere before heading to your wedding.
Providing your guests with what they will be expecting will help them plan their day better and be more involved and present when they get to your wedding.
It will also be great to serve "very light" appetizers before the end of the night. Or you can also send them home with "goody" bags with treats or "to-go" appetizers.
9. The Entertainment / Activities
DJ and/or live entertainment is definitely essential at a cocktail wedding reception. Expect a cocktail wedding to be a little bit more "chat heavy" than a sit-down wedding.
A sit-down wedding will be a little more controlled, where there will be a little less talking while people are eating, or at least it will not be at all loud.
A cocktail wedding can be different since there is no set "meal time." It will be mingling, dancing, laughing, and all the simultaneous fun going on most of the time.
Setting a "time" for when the food will be served at a cocktail wedding reception will help guests not "miss out" on the food. Also, let them know when it's time to do the dancing – especially if you have a designated dancefloor. Remember, lots of guests are *scattered* and might not be aware of activities and what's going on. Keep them in the loop by making announcements.
As mentioned earlier, even if cocktail weddings have a more laid-back vibe, they still provide guidelines for everyone to see, like when the appetizers/food will be served and what types are there.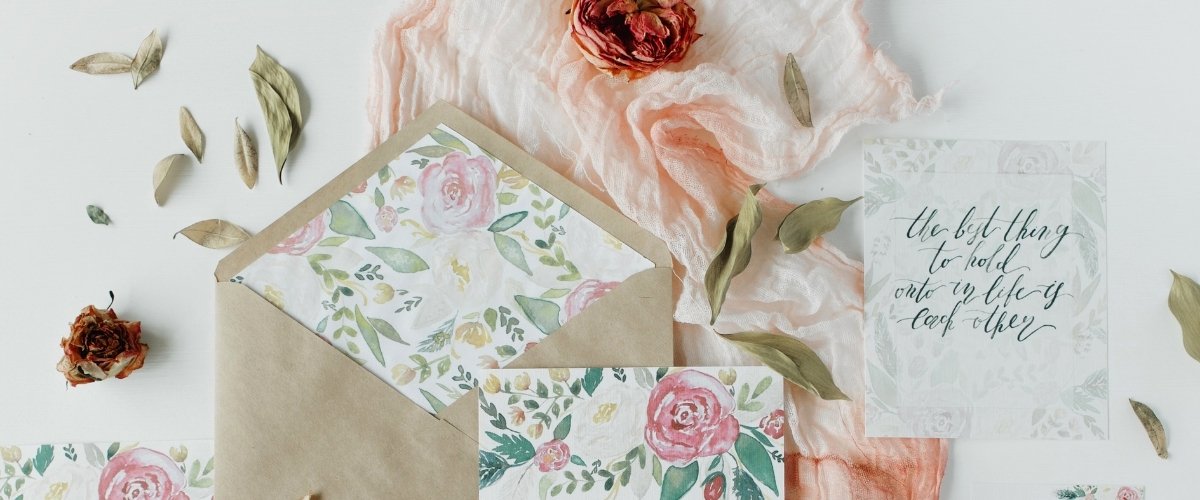 10. The Signage (important for a Cocktail Wedding Reception: How To!)
Another tip for your cocktail wedding reception is if you have a performer coming for 1 hour, add that into your signage and show the performance time.
If there will be a slideshow playing at a specific time, add that to your signage as well. Basically, add details to your timeline (print large signs!), so your guests won't miss anything.
Or essentially, adding a quick and easy breakdown of activities and timeline on your signs will help your guests know what's up.
If you have designated an area for other activities like a photo booth, cigar bar, or any other activity, ensure to add it to your signage so that people know what's around; remember this is a cocktail vibe, so people will be most likely walking around or standing, so it will be hard to see what's going on past people standing.
It will help the food have "ingredient cards" included in the serving tray; this way, certain guests with dietary restrictions, will know better what's in the food; it is usually easier than always asking the server.
11. The Emcee / DJ
You might want to consider having an emcee that feels the vibe of the wedding. Especially for a cocktail wedding reception.
For example, in the beginning, there might be some people that are not acquainted and might not be comfortable mingling; if you have an emcee or a wedding DJ that can feel the vibe of the room, they can make announcements or tricks or even random games that will help everyone get comfortable and get a fun vibe going.
Your emcee/DJ can also help with announcing activities during your cocktail wedding reception so that your guests are aware and won't miss out on anything!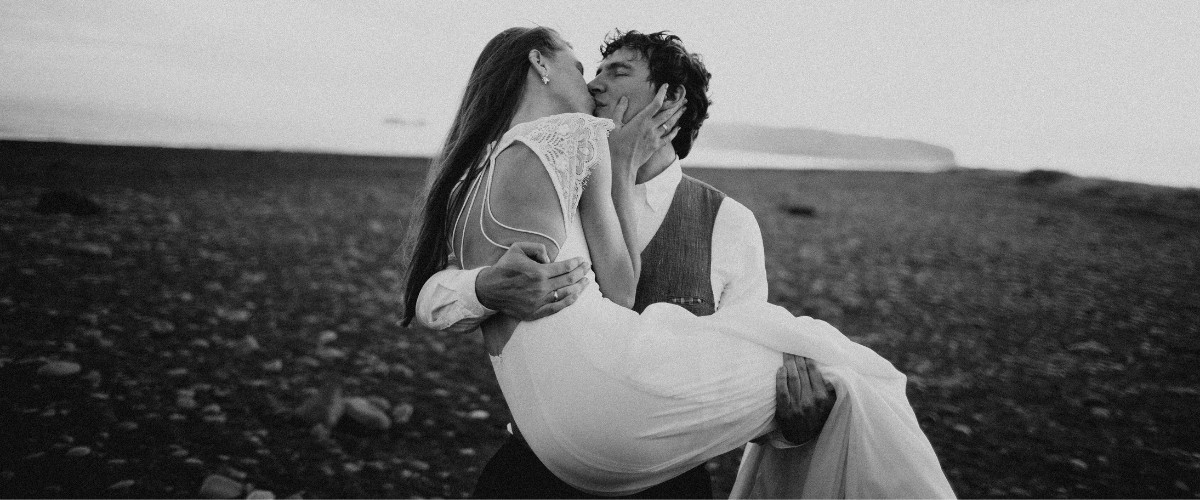 12. The Send-off
Doing a fun "send-off" will not only make an exit and the "end" of the wedding a little easier but also will create a more connected vibe from your guests. It's an actual "coming together" of all your valued guests to send you off into married life.
Also, this is a great way to let your guests know they must leave. Especially if you only have your venue for a specific number of hours.
There you are! Cocktail Wedding Reception: How To!