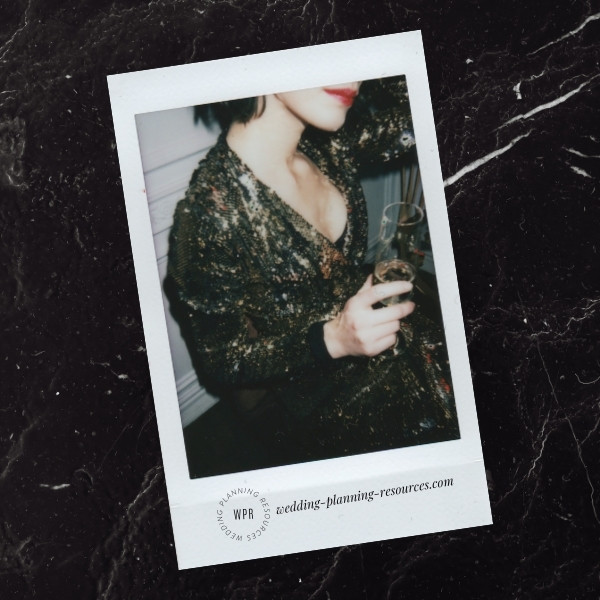 DIY Wedding Photobooth: Cheap & Easy Ideas. Super fun memories! Planning to DIY your wedding photo booth? Looking for ideas for a DIY wedding photo booth backdrop? What do you need for a DIY wedding photo booth? Looking for tips on how to set up an easy DIY wedding photo booth that your guests will absolutely love?
In this guide, we are sharing super easy and fun DIY wedding photo booth ideas!
This site contains affiliate links. For more info, please see our full disclosure. This post has Amazon links and as an Amazon Associate, Wedding Planning Resources earns from qualifying purchases.
What better way to add that extra fun experience for your guests than to set up a photo booth? Just because you wanted to DIY your wedding photo booth props, does not mean it has to look cheap! Make your own wedding photo booth in style!
Photo booths can add up in price, and if this is not included in your budget initially but want to incorporate it, we have easy and budget-friendly DIY tips for you!
And no, we are not aiming for the tacky photo booth. This is more of a classy, creative, and modern "PHOTO OP (opportunities)" for your guests to enjoy.
A space where they can have fun and take pictures! We've put together DIY photo booth ideas for your wedding!
Before we get on the ideas, let us share tips on how to create your own DIY wedding photobooth:
Select a location. Find a space that's easily accessible and has plenty of natural light. Or if it is during nighttime, find a spot where you can set up the camera, lighting, and tripod without causing hazards.
Provide props. Fun props don't mean you'll just have to put some random stuff on the table. Set up in style using these ideas.
Signage. Create signs that explain how to use the photo booth. As well as instructions on which button to push or how long to wait. Most especially, let them know how they can get a copy for themselves.
Printing option. This might not be accessible for a solely DIY wedding photobooth, but if you can assign someone to help, a printer set-up or cameras that can do printing like the Fujifilm Instax, is a great idea as well. Consider, however, that every person in that group photo would want a copy of that photo- meaning multiple printing might be required.
Let's go over these easy PHOTO OP (opportunity) SPACE + DIY Wedding Photobooth ideas!
The essentials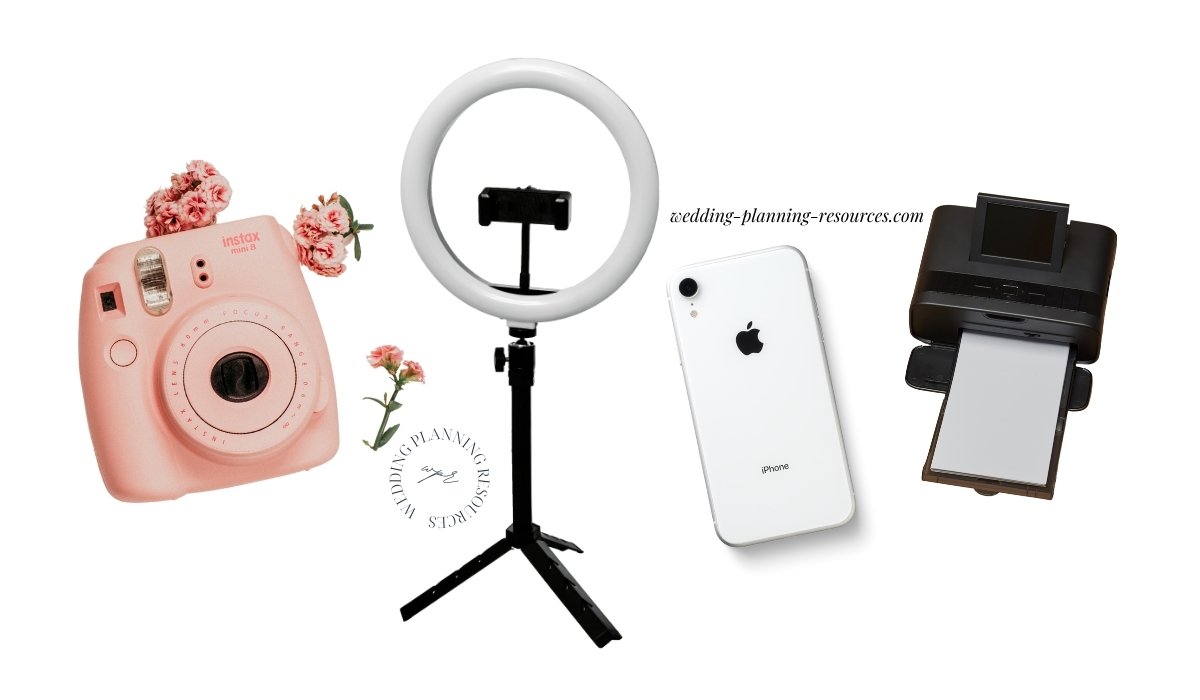 We are going to assume that this is a straight-up DIY setup. This means, there will most likely be no person who will be there to guide your guests. This means no one will take their pictures but themselves.
Provide them essentials like a tripod with lighting so your guests can prop their phone and set it up there. Another crowd favorite is the Instax cameras which guests always have fun with!
WHAT TO CONSIDER: Lighting is essential to achieve good pictures! Consider investing in an excellent and durable tripod with lighting!
Check the height of the couch that you are going to place in the photo space. This will help you purchase the correct height of the tripod.
If you are providing a tripod with lighting (with a remote Bluetooth shutter!), consider adding chairs or couches to your photo booth so your guests can adjust to the tripod's height. In addition, it will make them feel extra comfortable as they pose for the picture.
Simple and classic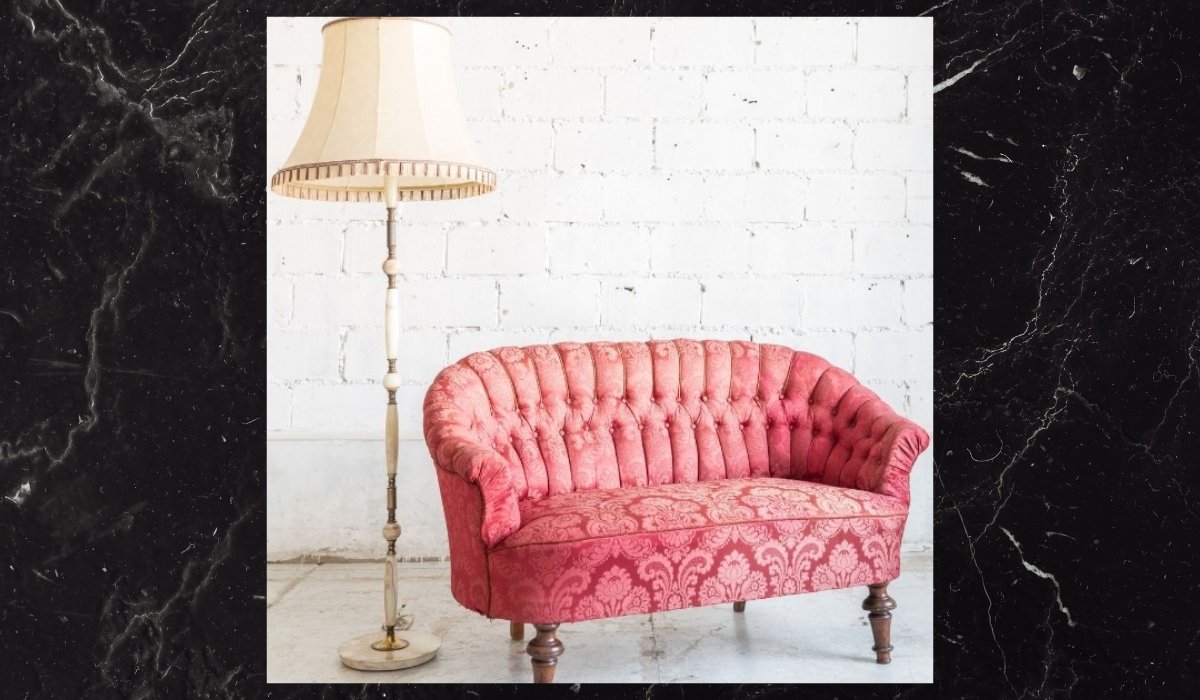 Simple photo booth for the wedding! Let's start with the most classic and simple setup that you can create. Almost at no cost!
Definitely better than a wedding photo booth rental! A super easy and affordable DIY Wedding Photobooth idea!
If your venue has couches lying around that you can use and props like lamps or house plants, "create" an area and use them as the photo space.
You can personalize it by adding your wedding sign (on a stand) or also adding some floral arrangements around the couch. But really, this is the simplest and also the most cost-effective way of setting up a photo space!
Balloons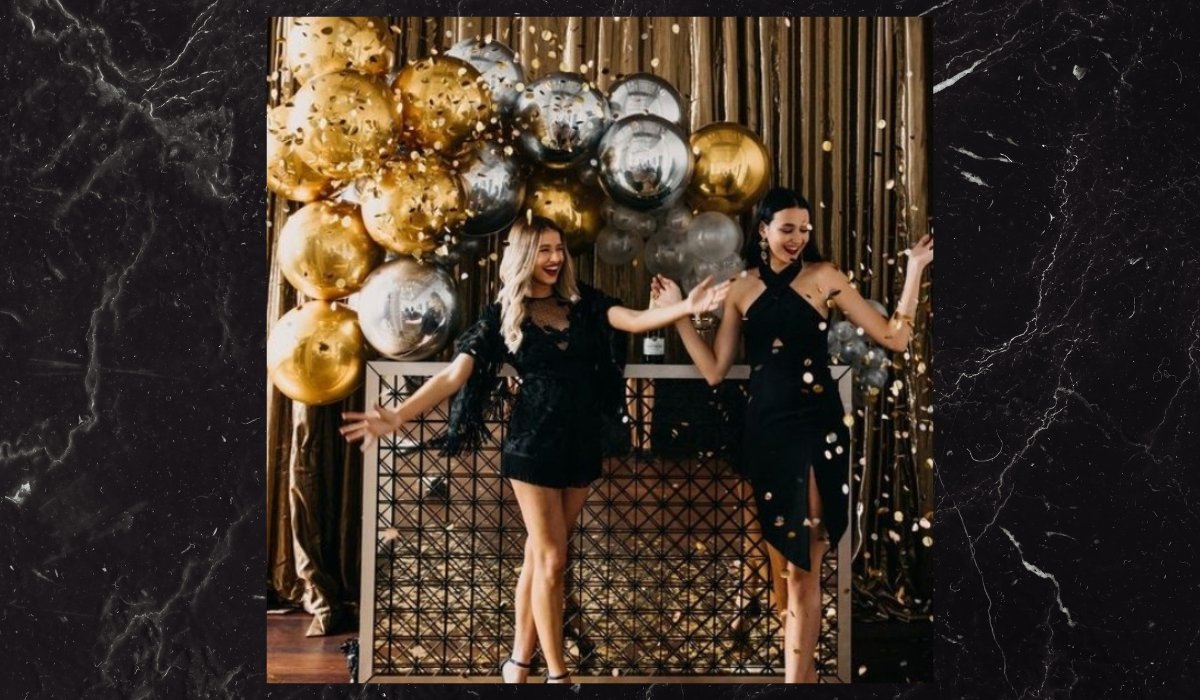 Another super fun DIY wedding photo booth idea is free-standing balloons! You don't even have to purchase a full backdrop or setup.
Purchase individual ones with weights with uneven heights, and your guests can play with them and use them as "props" for the photos.
Try your local Michael's Store, and they might even deliver these babies, and it will be super cute, easy, and affordable!
WHAT TO CONSIDER: It might be tempting to purchase large balloons.
However, if they use their phones or Instax to take photos, you might want to consider using standard balloon sizes more manageable. In addition, regular-sized balloons can fit in the photo better.
Coat Rack String Lights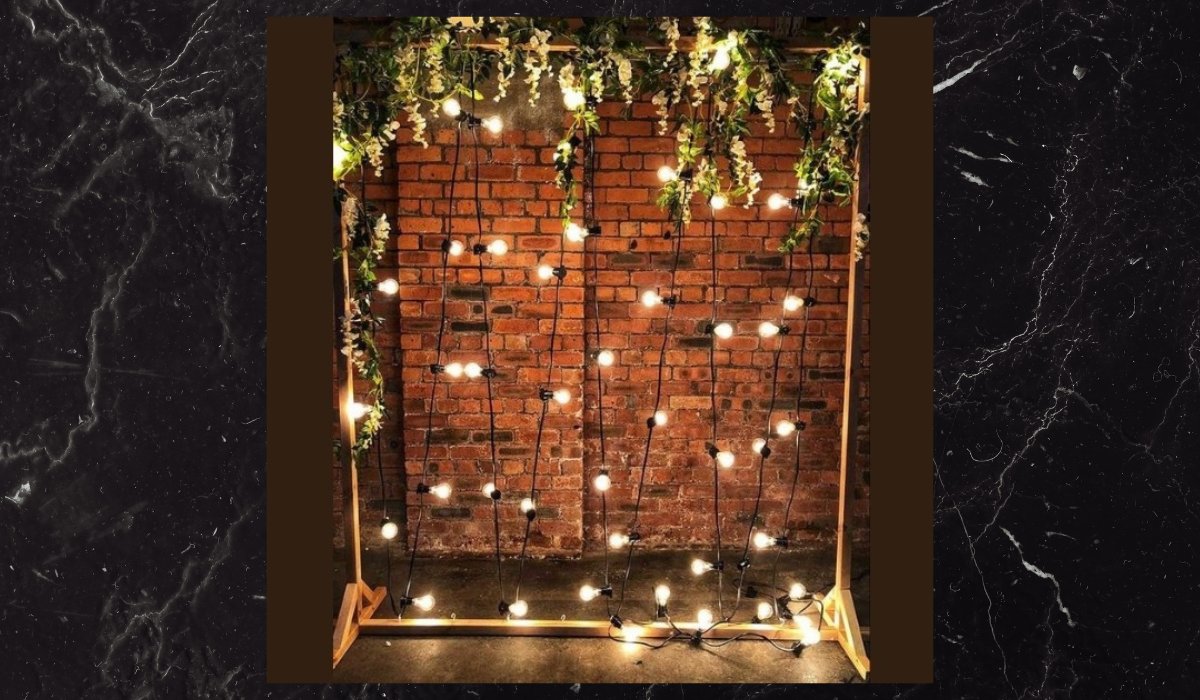 Oh yeah. You heard us! Hack your way to set up a full-on backdrop with an already-ready coat rack at your venue! This is probably the easiest hack to set up a backdrop without actually renting a full backdrop. Let us explain.
The coat rack will be the "backdrop" to hold the string lights. So you literally have to randomly hang string lights – just random, making it flowy and stylish.
Use 2 houseplants or flower arrangements to cover the "wheel" part of the coat rack! NO ONE WILL KNOW. Especially if you cover it nicely!
Feeling creative? You can also add greeneries to it! You can buy them from Ikea or your local craft store!
WHAT TO CONSIDER: Push the coat rack with the string lights further to get that "lit background" effect.
Also, ensure that there is not a lot of overhead lighting (other than the lighting of the tripod) in the area you will set this up. This will maximize the effect of the string lights background!
Please note that coat racks are much shorter than a backdrop. You can expect a coat rack to be about 5′-6′ only. So adding a loveseat or a couch will help so that your guests won't have to stand and "cover" the backdrop.
House Plants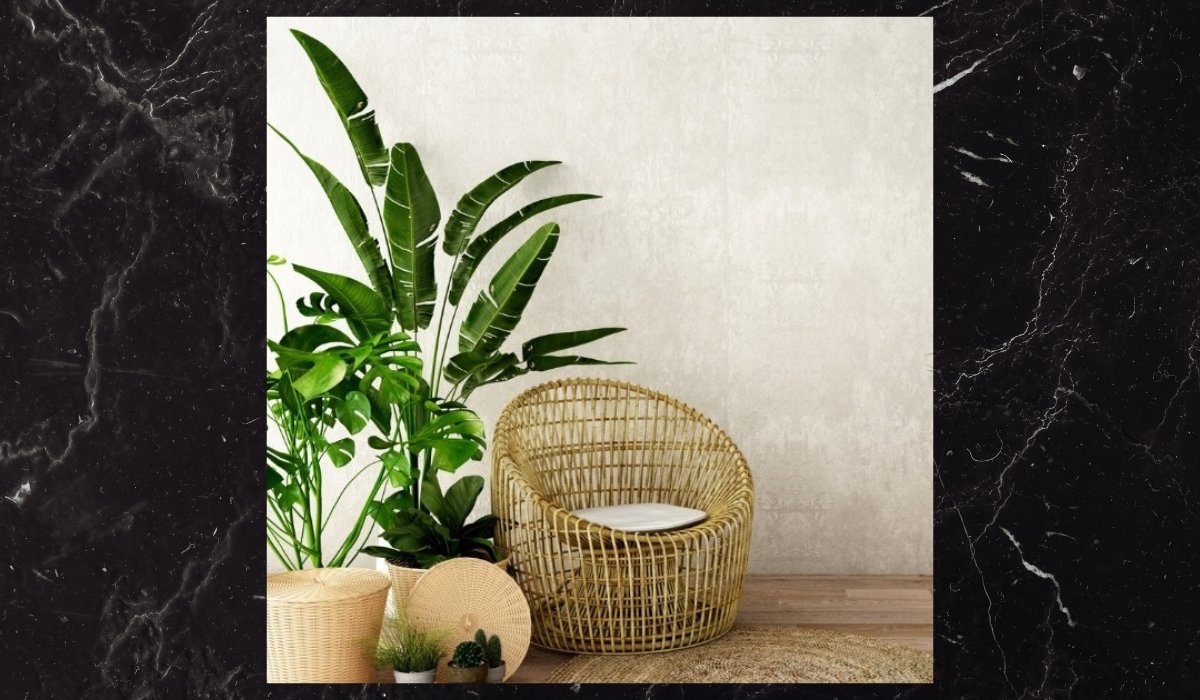 Yep. House freaking plants! They are lovely and gorgeous!
Whether you have them at home and want to bring them over to your venue, or you can also rent them from your local greenhouse! Add a loveseat or a small couch, and voila! You have a gorgeous area ready for photos!
Pampas Grass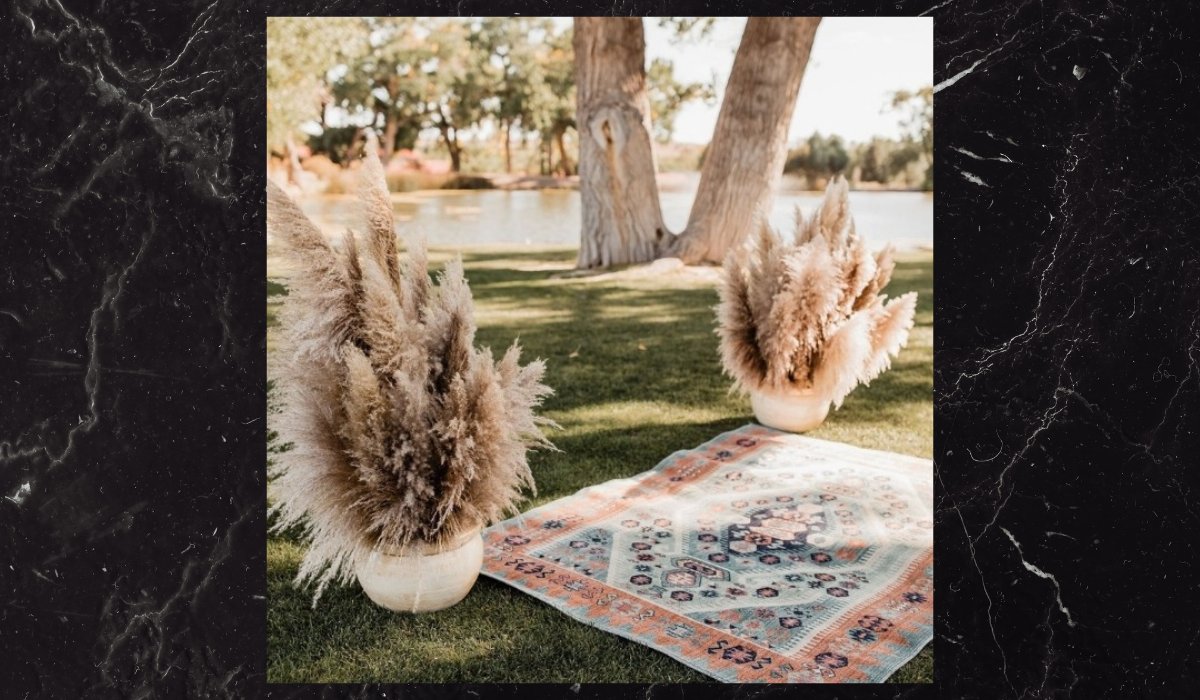 Super super easy! Get a large vase/vessel, put these luscious pampas grass inside, and set them! If you want to be extra creative, add different vase sizes and vary the heights to create movement and dimension!
In addition, you can add other dried flowers and greeneries like italian ruscus and palm leaves. So fun and quick!
SIDE NOTE:
Notice we didn't add a flower wall? Because that requires a lot of work! If you have the time and would like to spend the effort in doing it, absolutely go for it! But the ideas we've listed here are straight-up easy and super manageable!
REMEMBER: Plan ahead and test everything out ahead of time to ensure a smooth and fun experience on the wedding day!
There you are! Our Top 5 Easy DIY Wedding Photobooth Ideas: Cheap & Affordable!
** This post has Amazon links and as an Amazon Associate, Wedding Planning Resources earn from qualifying purchases.