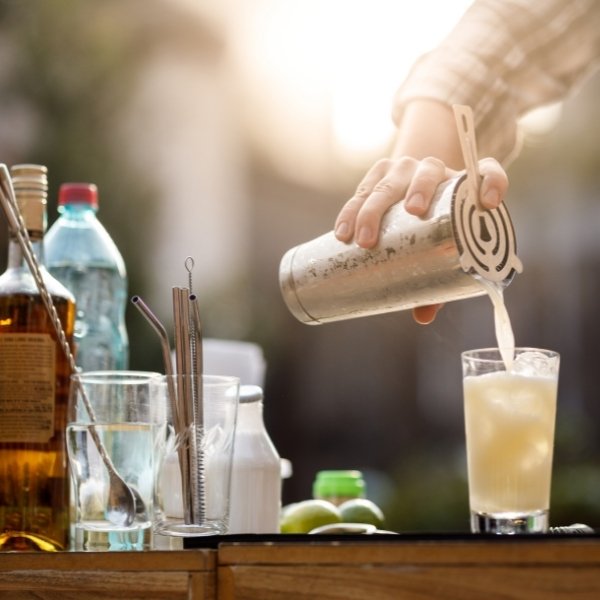 DIY Wedding Bar: Money Saver? Well, essentially YES. But, and this is a BIG but.. mostly, it is a NO.
Hear us out here.
Yes, you can make and set all the necessary things by yourself for the wedding bar. You can save money when you buy drinks from a direct seller or even from your local liquor store. (check your local alcohol regulations first and make sure to comply!)
This site contains affiliate links. For more info, please see our full disclosure.
You can check wine prices here (Total Wine) and add service, corkage, and other fees that are included for you to be able to set up your own wedding bar.
Of course, there are savings when it comes to buying alcohol in bulk. Not only that- you can also select the types of alcohol you want to serve. You can easily limit the types and stick to a minimal bar: wine, beer, and one hard liquor.
When you DIY your wedding bar then try to serve a signature drink BEFORE you actually open the bar. This part will help you save money. You can lay out your signature drink as a "welcome drink" and set them up on a separate table. This will limit alcohol served per person (2-3, or even just one glass if you prefer!)
If you want to serve up something pre-mixed (so it's easier to serve!) you can create easy DIY cocktails beforehand and serve them up in a beverage dispenser.
Now as you open the "bar" maybe after the guests walk into the dinner reception area. Then, you can shut it down during dinner. Open it up again as you also open up the dancefloor.
PRO TIP: Create a bar menu printout that can be clearly seen and read as the guests approach the bar. If you decide on a minimalist bar, this should be a "ready" decision for them to make. What this "easy" decision does is- it does not create a lineup or too much crowding around the bar area.
---
---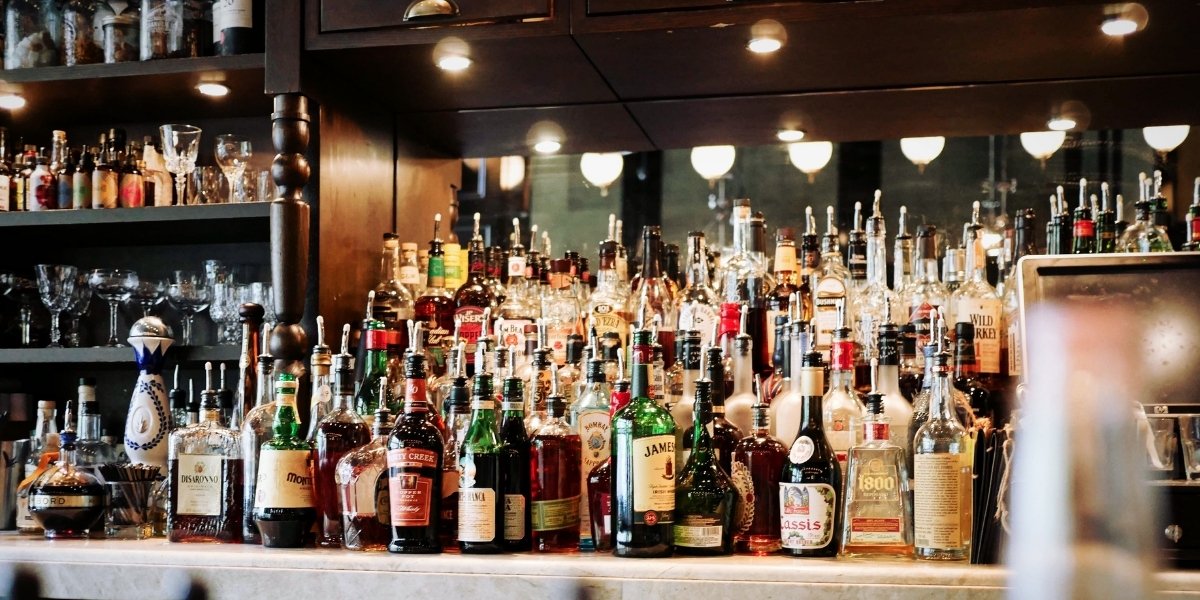 Let's talk about WHO will manage the bar. Depending on where you are located, for the most part, not anyone can serve alcohol- especially for weddings and events. You can hire a bartender for 4-6 hours (or however long you have the bar open for!) to handle the bar and ensure that every pour is the correct amount. There are companies like StaffShop that lets you hire bartenders for your wedding!
When a "professional" or let's just say a "trained" bartender serves the drinks because they know how to pour, your drinks supply will most likely last better or will be according to the actual number of guests that you accounted them for.
For extra "fun", you can also set up a sangria bar where people can help themselves.
Saving money in terms of liquor is definitely true in this DIY wedding bar case. As you know the markup for liquor sales is quite high.
But let's not also forget about the "set-up". This means you will be supplying the cups, ice, buckets, straw, tissue, cooler, and basically all the things you'll need to complete the set-up.
Sure you'll find liquor and those goods on a budget, but really, if you or you have people that can help you store these supplies before the wedding and set them up at the wedding, then yes, absolutely, you will save some money.
BUT, if you don't have help or don't have enough time or space to store everything and ALSO set them up at the wedding, this might not be a great choice for you.
To save money on your wedding bar, you can still opt for a minimalist bar. Having the venue or an actual bar service handle this part for you will save you a lot of time and effort!
The answer to a lot of wedding questions is really UP TO YOU. What does your situation tell you? What can you handle in terms of time and effort? Are there other aspects of the wedding you can save on so you won't have to worry about the bar setup?
There you are lovelies! Our insight on the question: DIY Wedding Bar: Money Saver?