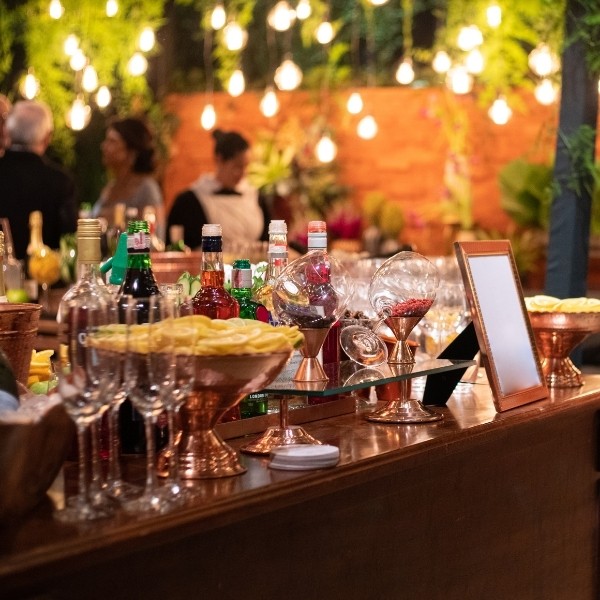 Is a wedding signature drink necessary? Cheers to that! And approximately how much of the budget should go to it? How to serve a signature drink at a wedding? Or maybe wondering how much a signature drink for your wedding will cost additional? Planning on serving a wedding signature drink during cocktail hour? Or maybe add it to your wedding open bar? Or perhaps, consider only serving this as part of your minimalist wedding bar. In this guide, we are sharing ideas on how you can pull off your wedding signature drink plans!
It is so much fun and memorable to have a wedding signature drink. It's the ultimate welcome drink!
To answer the question, this can be an "extra money" idea.
We will provide a breakdown of pricing at the end of this guide! You might be surprised that this might only cost you $1k extra!
If you have extra money after booking all your priorities, you can definitely use it towards a signature drink. Unless, of course, this is part of your priorities, then you definitely can go for it. But if this is not originally included in your "priority list" and budget, you can use the "extra money" for this!
Here are hacks to help you with the cost of your signature drink:
This site contains affiliate links. For more info, please see our full disclosure.
Is a wedding signature drink necessary?
Only serve this as a welcome drink (not part of the open bar)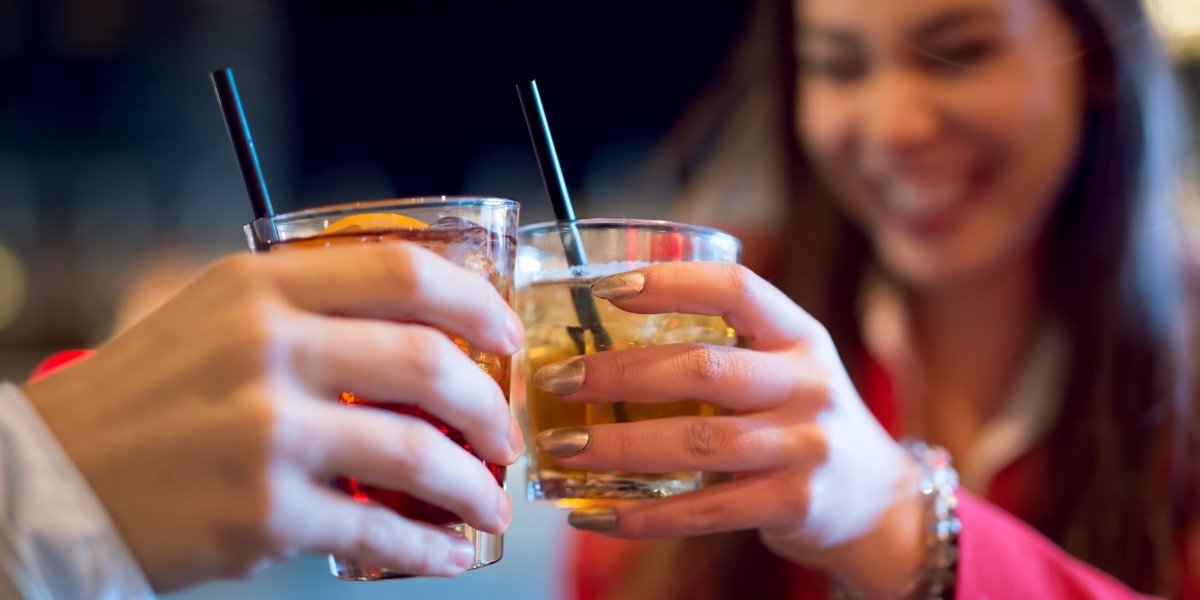 You don't need to add your signature drink to your open bar if you are concerned about the costs adding up.
Only introduce and serve your wedding signature drink during cocktail hour!
If your venue allows BYOB for the cocktail hour, purchase ready-to-drink cocktails from your local liquor store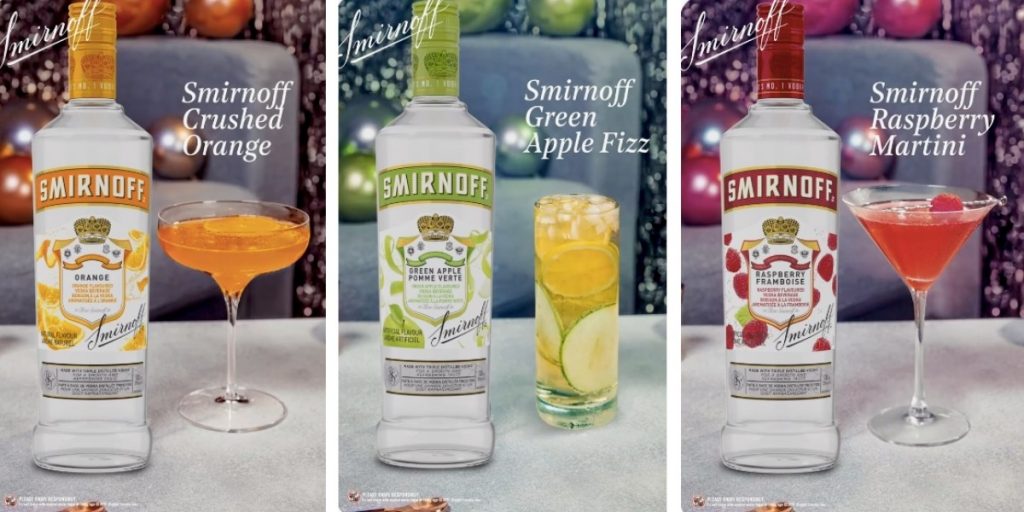 These are a few of our fave pre-mixed flavored drinks from Smirnoff that you can use as your "signature drink." You can order them online or pick them up locally.
We love the Crushed Orange and Green Apple! They are perfect for summer and spring weddings! However, for a darker, more acquired taste, the Raspberry Martini mix is acceptable.
Do a taste test before purchasing bulk!
** PRO TIP: Do not show the bottle on the table! Ensure that you pour it in a different jug, bottle, or dispenser when serving. (read more below for creative tips!)
Consider a DIY dispenser (important tip if you ask "is a wedding signature drink necessary?")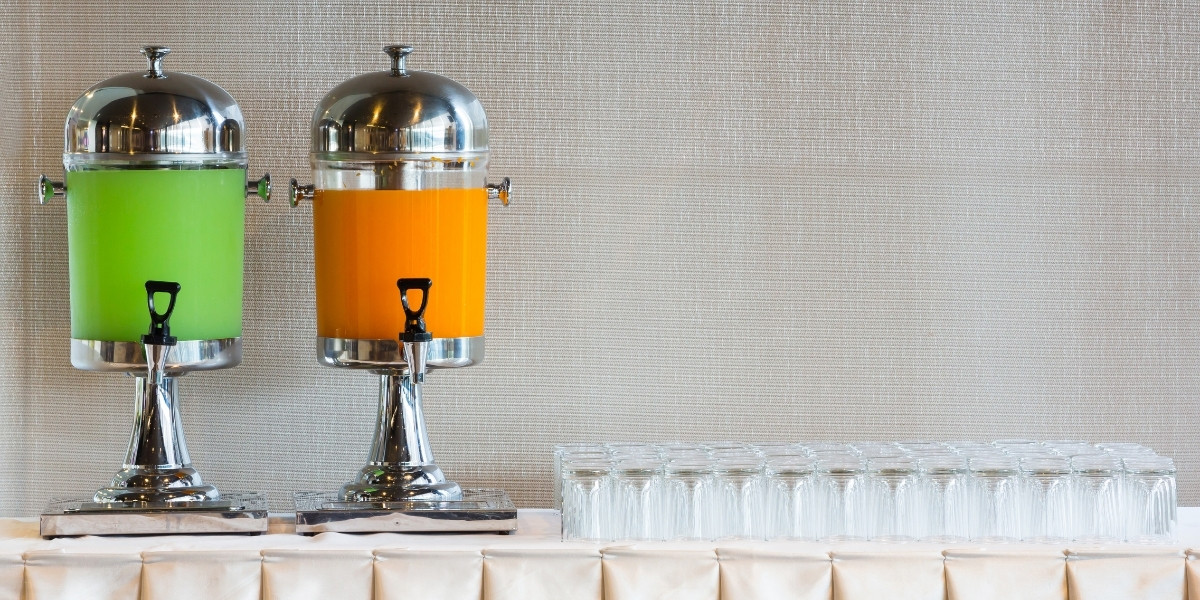 Remember when we mentioned earlier hiding the "premixed flavored" drinks?
This is how you can do it. You can pour them into these dispensers, and NO ONE WILL KNOW! Unless, of course, you tell them, but why would you? It's your signature (secret) drink!
You can purchase drink dispensers and a disposable (but beautiful!) cocktail or drink glasses to use. We have choices for you here:

** PRO TIP: Do not add ice to the dispenser! Have a separate container for the ice to avoid watering down the drink. Or, if you can, consider using frozen fruits if you would like to mix them in the drink dispenser.
Pre-pour and set up a station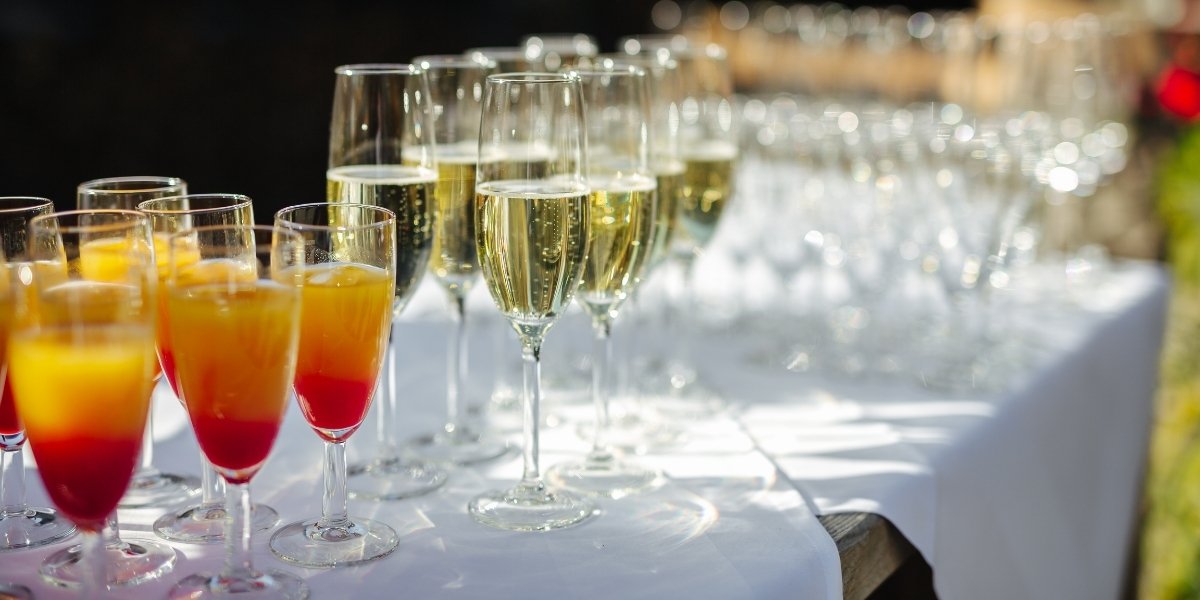 Easily set up a station and pre-pour the drinks. This will work if your guest count is less than 100 as it is not a lot to layout on the table or your chosen station. But if you have more than 100 guests, you might consider hiring a server to help with crowd control.
Hire a server to "provide" one drink per person only – as they walk in the door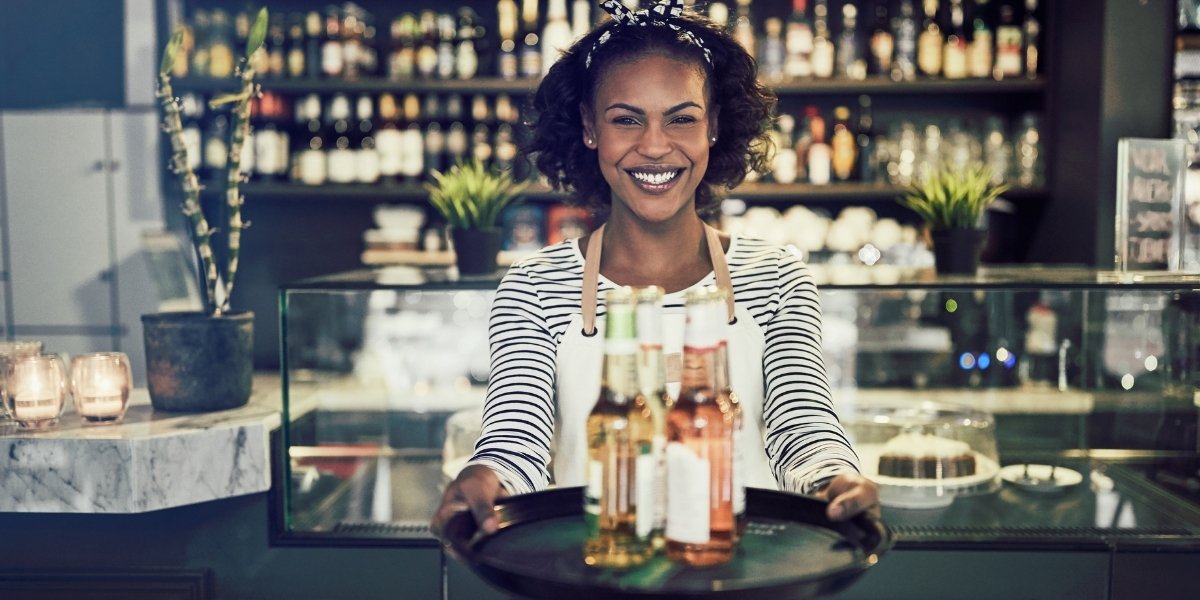 When you have a server "serving" the welcome signature cocktail drink/s, there is a lesser chance that guests will "over pour," unless, of course, you've calculated for 2-3 drinks per person.
This really depends on how much you've budgeted for; drinks, rental, and server included.
Ask your venue if you can pay overtime for one of their servers to help you out with "serving" your signature drink.
You can have a "welcome signature drink station," so the server won't have to walk around. You can set up this station close to the doors where your guests will walk in.
Name it cleverly and use funny words to really resonate and create a memory with your guests (conversation starters)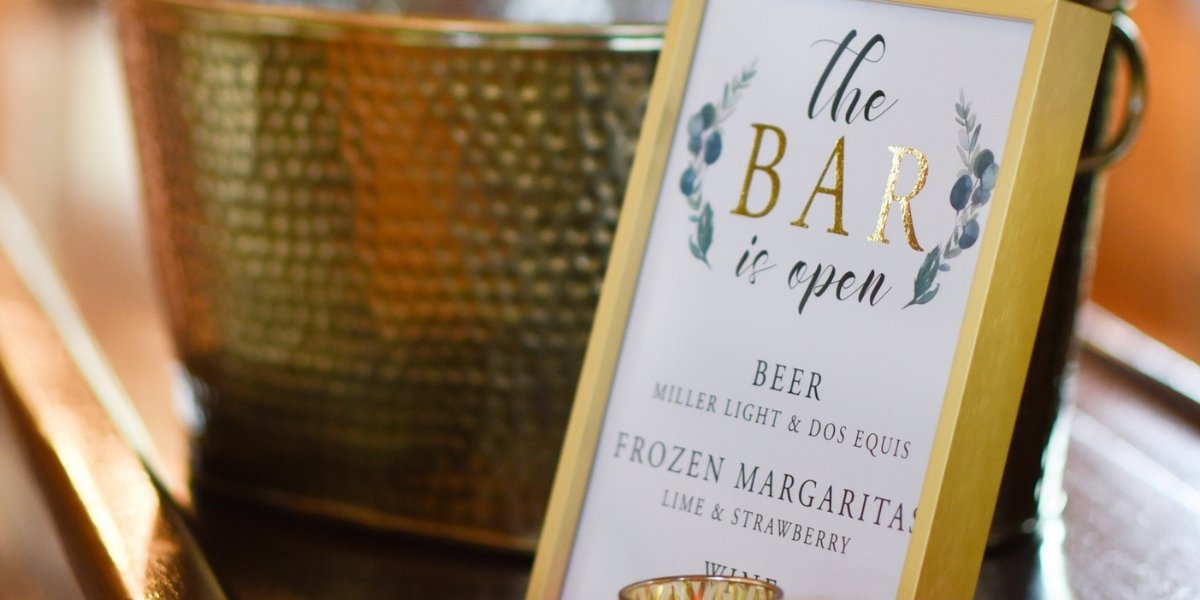 Naming your drink is the fun part!
For the above drink flavors we suggested, here are a few drink names we came up with:
Smirnoff Crushed Orange:
Orange you glad you're here
Orange you glad we're getting married
Wedding Fun in the sun
Bright Love
Drunk in love
Summer Loving
Honey I "Dew"
Main "Squeeze"
Simply the Zest
Cit-rus just got real
Smirnoff Green Apple:
Apple of my eye
Apple-y Ever After
Apple-solutely in Love
So a-peel-ing
Can't fight the "peeling"
Smirnoff Raspberry Martini:
Berry much in love
Eat, drink, and be berry
Marry Berry
We got "berry"-ied away
Calculation (do this to answer your "is a wedding signature drink necessary?" question)
Assuming a 200ml or 6.5oz serving per guest (1 cup/glass), if one bottle is 750 ml, you can serve 3-4 people per bottle.
For 120 guests, you will approximately need 30 bottles. Add 3-4 extra just in case, so let's say 34 bottles.

Our top fave- Smirnoff Orange Flavoured Vodka, can run about $23-25 USD. So it will approximately be about $850 ($25/bottle x 34 bottles) for your guest count.
You can select your choice of dispenser, cups, and napkins. The extra cost for the bartender should be included in your calculation as well.
CHECK MORE LIQUOR PRICES here.
** PRO TIP: Choose a cup that is not too big in terms of capacity. If you are serving 200ml (6.5oz) only, choose a cup that has a max of 8-9oz of capacity. Including ice, the cup will not look empty. Our goal is for it not to look empty and for your guests to hold on to it "longer!"
Here's a clear breakdown of the items needed:
** Your total will approximately come up to $1044. Let's say $1050.
To save more money, you can lessen the volume of drinks you serve per cup. But, of course, this totally depends on you and how much you want to spend and serve.
You can ask your venue if you can store some of the ice bags in their freezer, or you can also bring your own cooler to store them.
Servers/Bartenders will usually run $20-$30/hr, depending on where you are hiring them from. Ask your venue how much it will be to hire their bartender in-house for this service. If you ask your venue for a server during this time, they will usually charge you the extra hour the server has worked (however long you need help).
Servers/Bartenders that you will hire outside (not from the venue) usually require a minimum of 4 hours. You can use them for 1-hour pre and post-wedding for set-up and clean-up; the 2 hours will serve at the actual cocktail hour.
Remember, you will need someone who is licensed to serve alcohol. So whether you find them in-house from your venue or elsewhere, they have to be licensed to serve alcohol.
** Adding the cost of server/bartender for $20/hr x 4 hours = $80, which will increase your total to $1130.
You might also expect a certain charge for BYOB for this part of the wedding. This can widely vary depending on your venue and location. Also, ensure to check requirements to serve alcohol, like a liquor license, and have it handy at all times.
What if your venue does not allow BYOB?
Not all venues allow BYOB. If they don't, negotiate a price per person for your signature drink. It will undeniably be more than your calculated cost if you go BYOB, but see if you can work something out.
A $10-14 per person retail price for a martini, probably around 50-70ml per person, is what you can usually expect and is half what we are serving for BYOB. If you have 120 guests, that will amount to $1680 easily. That's way more than its BYOB counterpart.
Ask your venue for creative ways how to cut it. This is similar to the tips provided here, like premixed drinks instead of prep and pouring every time for a guest. How much you will be able to cut is definitely dependent on your venue. But it is always good to ask and work around it.

You can also consider cutting your bar choices in half (wine, beer, and 2 types of hard liquor only) to compensate for what you spend on the signature drink.
There you are! Is a wedding signature drink necessary? To which we say, why not? Creatively and strategically, you can most certainly include this in your wedding!