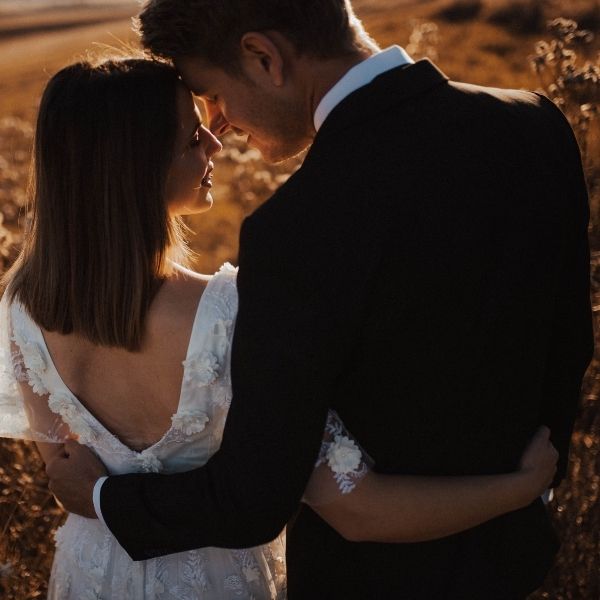 How to Plan a Weekday Wedding. Monday Wedding Day? Wednesday? Thursday Wedding?
Weddings are usually organized on the weekends as almost everyone is off on weekends. Still, if your dream wedding venue is fully booked on the weekends or you want to get married on a specific (special) date, you can get around to getting married on a weekday. You might be surprised by the advantages of getting married on a weekday.
Here are some helpful tips on how to plan a weekday (Friday) wedding:
This site contains affiliate links. For more info, please see our full disclosure.
Let's go over these points in detail to help you as you plan on getting married on a weekday!
1. Send the Wedding Invitations in advance (way earlier!)
One of the biggest challenges you might face in hosting a weekday wedding is that many of your guests may not be able to attend. So before prepping the invitations, which are usually sent 8-10 weeks beforehand, you should give your guests a save-the-date at least 6-8 months before your big day so that it becomes easy for them to make time and plan. This way, they will have enough time to decide their approach, helping them take a day off (or two!) on your wedding smoothly.
You create a wedding website and add it to your save-the-date cards for your guest to follow along easily with your plans. On your website, show them the location, activities, directions, etc. This will help you better understand what a weekday wedding will be supposed to look like – as most likely, not all your guests have gone to one before.

2. Booking Your Favorite Venue
Your dream wedding venue may be fully booked on the weekends of your favorite season, which might be a little disheartening. But if you are planning a weekday wedding, it becomes easy for you to book any venue because usually, it doesn't get that busy over the weekday. If you are having your wedding on Friday, then you'll have complete two days to relax and recover.
3. Intimate / Micro Wedding
Yes! Weekdays are best if you want to plan an intimate or micro wedding ceremony with your loved ones and closest friends only. It's a great excuse if you don't wish to have people around you outside your closest family and friends on your big day. Intimate weddings are time-saving, budget-saving, and packed with love and joy as your absolute favorites surround you.
4. Late afternoon / Evening Ceremony
Instead of planning a day ceremony followed by the evening reception, try to plan the start of your wedding timeline from the late afternoon towards evening. This way, your guests will need to take a half-day from their jobs instead of a full day off. You can also arrange the cocktail hour before the wedding ceremony to cheer up your guests coming from afar and from their work.
PRO TIP: Keep the ceremony short and sweet so people can still have the energy to mingle and dance until late evening.
PRO TIP 2: If you are doing a wedding between Monday and Thursday, try a loungey vibe instead of a sit-down dinner; consider a cocktail reception. Serve appetizers that are filling and keep it going through the night, so no one ends up hungry. When you have appetizers, cocktails, and some light dancing happening, it's like you have rolled the dinner, dancing and mingling all in one.
PRO TIP 3: Don't keep them up too late! Plan the night so that your guests can enjoy but also have enough time to wind down and rest before they go back to work the next day (again, only for weddings between Monday and Thursday).
5. Plan your timeline wisely (this is essential on how to plan a weekday wedding to ensure you have the best time!)
The most important part of how to plan a weekday wedding is the timeline. Your timeline should be concise if you are planning your wedding in the middle of the week. However, if you plan it on Friday, it is perfect for enjoying late at night. Make sure to shorten each segment of the wedding.
It will most likely be things happening simultaneously, like serving food/appetizers, serving drinks, entertainment, dancing, and mingling – this is good. You would want to pack in as much experience in a short amount of time while still keeping the flow of the wedding light and easy.
Another aspect to consider if you are planning a weekday wedding is to specify your timeframe. If you are renting a space and there is a time limit – especially on a weekday, you can include this on your invitation or program. You can also coordinate this with your emcee or DJ to announce when it is almost the last 30 minutes before the end of the night. This will make it easier for guests to plan ahead and for you to avoid any overtime charges.

6. Pro Photos
If you have a short wedding timeline, you should always plan your photoshoot before the ceremony begins. So make sure you have a great photoshoot before coming to the ceremony. If you are working with a professional photographer, they will also help you plan your timeline regarding where and what time you are doing the shoot. This way, you can have plenty of time to spend with your guests and enjoy the night.
7. Show appreciation
Send your guest off with a great gift bag or wedding favor. Weekday weddings typically have a low RSVP rate and to those who have made their way to your wedding and took a half-day at work, showing them extra love and appreciation is a great gesture and will make them feel extra happy that they came.
PRO TIP: It will be great to have a wedding pro (consultant) look at your current plan. They can provide you with insights into what process can be made better or more efficient and even go as far as giving you ideas on possible challenges and how to tackle them.
There you are! Top tips on How to Plan a Weekday Wedding!