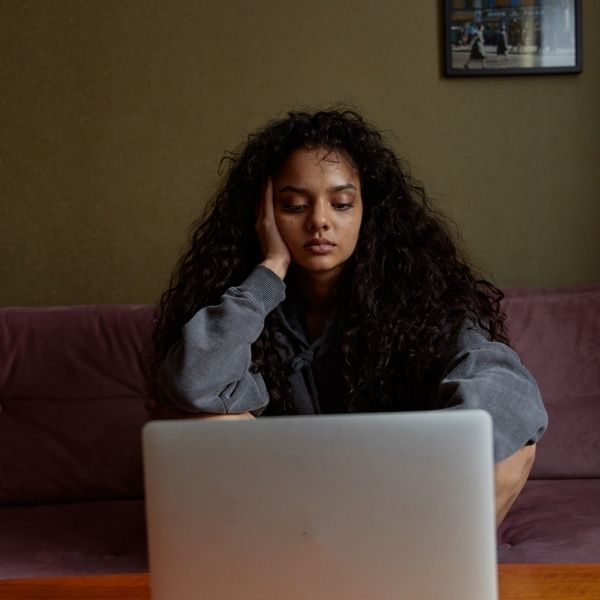 Wedding Anxiety: How To Deal. Wedding planning anxiety is real. It is very common to for through upsetting periods during wedding planning. It is a mix of anxiety, nervousness, and just all the jitters that comes along with it. For everyone associated, it's a life transition, and with life comes personality adjustments and incorporating more people into your life. Understandably, it will cause some level of anxiety.
This site contains affiliate links. For more info, please see our full disclosure.
All of us going through significant life decisions and transitions go through a level of anxiety and stress. We feel sleepless, we're out of breath, we binge, or we find our own ways to cope with our anxiety.
Taking smaller steps and not overwhelming yourself with big decisions is one way to tackle wedding anxiety. Organizing your wedding by tackling smaller chunks at a time will help you get a breather in-between.
Before we get started with tips on managing wedding anxiety, it is essential to note that if you feel like you are going through significant and prolonged anxiety, please seek professional help as soon as possible.
Better Help and Talk Space are great places to start where you can speak to a professional sooner than later.
Now let's get started with tips on how to deal with wedding anxiety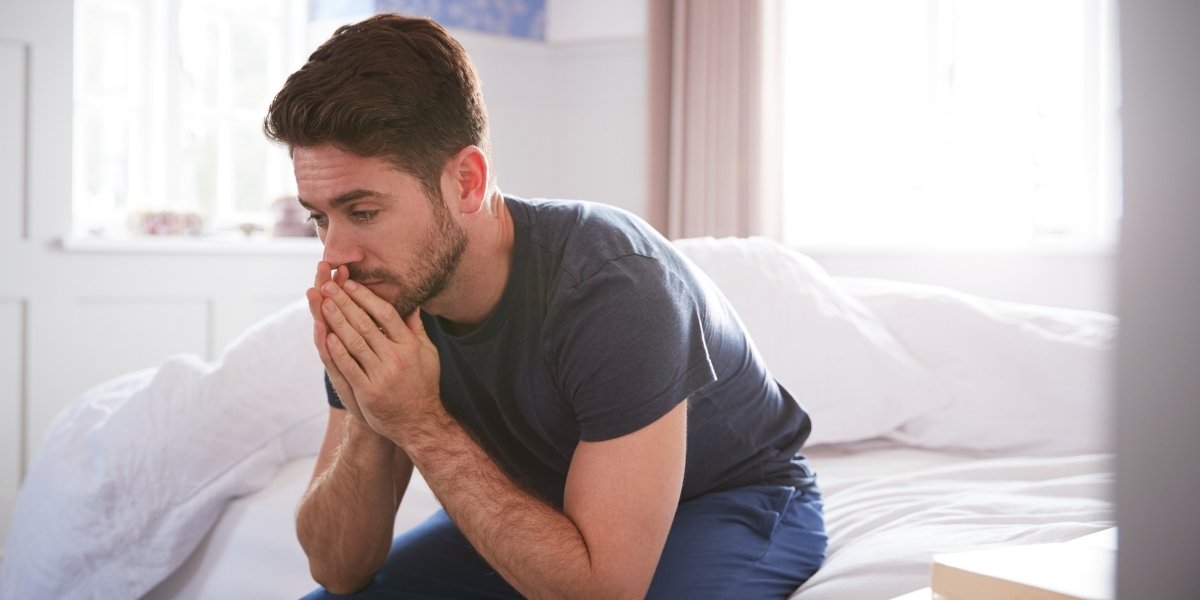 Sensitive Topics & Triggers
Determine what triggers your anxiety. Are there specific topics that, when discussed, make you feel anxious? Is it money? Family relationships? Career? Moving? Your favorite color? Your pet?
It might be something big or something small. It doesn't matter. Your feelings are valid. Being honest with your triggers will help you navigate situations and be less defensive when it comes up.
When you know these triggers, you can create specific responses when people ask you about them that you can keep using. Think about PR moves and being a celebrity and say, "We are figuring things out as we go.."
If these triggers keep coming up and you need help to handle them, speak to a professional to help you come up with steps and a deeper dive into your emotions.
There is not one thing that can magically make your anxiety disappear. Every person has a different circumstance, so evaluating yourself and asking for professional help will benefit you the most.
Get your partner on board and find ways to talk about these things without being defensive or triggering anxiety.

Don't judge yourself (one of the most important tips on how to deal with wedding anxiety)
So easy to tell ourselves, "I should've just.."
Or "I can't believe I did.." or "Why did I say that.."
We can be hard on ourselves. But we all also are trying to do our best at all times. Let's not judge ourselves.
Instead, use positive words when speaking to yourself or responding to what you have thought or done.
Change the words you tell yourself to… "That was challenging, but I'm getting better at figuring things out.."
This line addresses that you had some challenges and are trying to figure things out because you are. Reframing the situation by telling yourself compassionate self-talk will help you move forward.
Show compassion to yourself and be your own best friend. Tell yourself things you wish other people would tell you, so you feel heard and understood.
Establish a safe space with your partner and closest friends where you can talk about these things without feeling judged.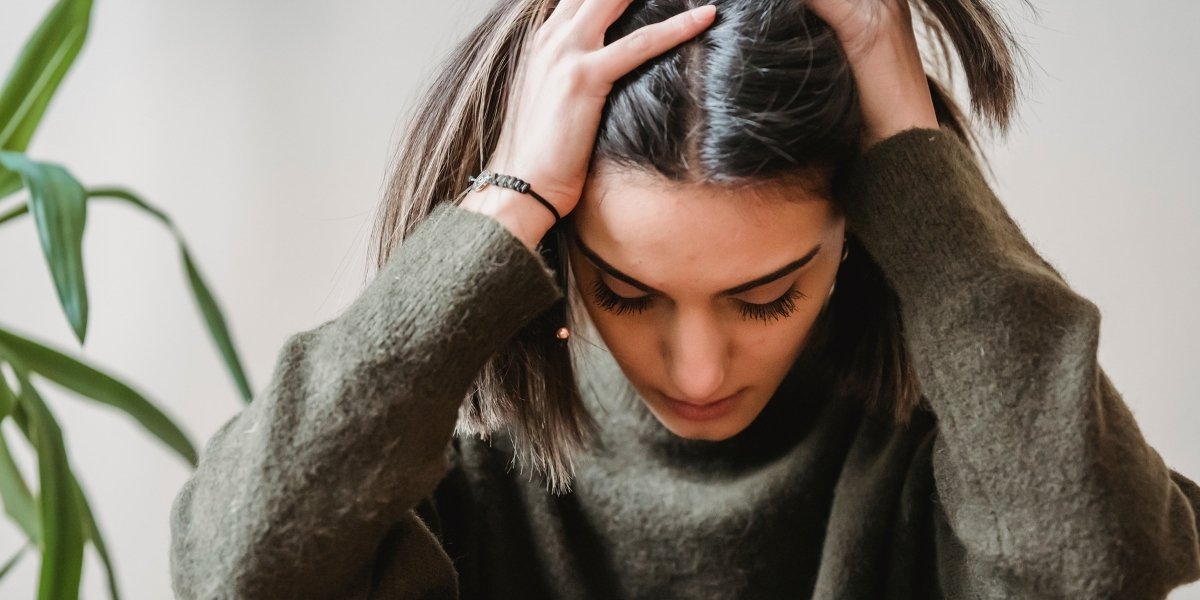 Prioritize & Organize
When you jump from one thing to another, that creates a feeling of something being "unfinished," which causes anxiety.
When you have a system and organization in place, it is easier for you and your partner to talk about things and look at them from a better perspective.
Make a decision straight now – you're going to be miserable if you scrutinize every minute aspect. You're likely always to have a fantastic day if you have a positive mindset. Remember earlier how we said not to judge yourself?
To put things in context, refer to your "must" or "non-negotiable" list throughout the planning process. This will help you not get caught up in a vast panorama of DIY projects you saw on any social media platform like Facebook or Pinterest or feel compelled to maintain all the minor floral arrangements on your own.
If doing SOME DIY projects helps you feel creative and good, you can certainly engage in those. However, there are limits. Things that you enjoy might be stressful if you do it on a larger scale, like for your wedding.
Committing to a routine that you have organized, like specific schedules on when to plan your wedding, will help you keep anxiety at bay. This also shows you clearly what things you should avoid.
If you feel like you are starting to get tangled in drama, find a way to get yourself out of it asap.
Same with emotional boundaries. If you cannot handle hearing other people's struggles during this time, then avoid it as well. This is not to say you have to be rude but create a response where you can also share with them that you cannot help them at this time.
Honest Budget Breakdown
There is nothing wrong with being hopeful about what you can spend on your wedding. But if you are pushing a lot of things to the limit, it will definitely stir up some wedding anxiety.
Download your wedding planning kit here with a budget breakdown spreadsheet to help you out!
When you go over your budget spreadsheet, go through it per line and be aware of your emotions. Are there specific things that cause anxiety? Why? Is there a better way you think you should approach it? Do you need to speak to someone to help you figure it out? Be honest with yourself. Again, don't just yourself or compare how other people have approached their wedding. You do you.
If you feel anxious about everything you will have to do for your wedding, adding a wedding planner to your "must-have" list will help you tremendously.

Communicate
Unfortunately, sometimes parents and family members (and in-laws!) can impost some level of conflict. Every family dynamic is different, and they need some navigating around.
We worked on this article with relationship counselors to help you navigate family conflict during wedding planning.
Spare Some Time For Self Care
Anxiety can manifest physically in different ways. Individuals may face physical ailments such as acne, decreased sex desire, migraines, mood changes, and even scalp damage resulting from wedding stress and anxiety.
Establish strict pauses for wedding tasks and follow through with them to keep your peace. Set aside two hours daily, three evenings a week for wedding planning, for example.
Stepping away while doing something relaxing, such as getting a massage, going to a dance class, or binge-watching Netflix is crucial for your general health. There is also the need to be fully involved and present with what you are doing at that moment, rather than juggling while attempting to benefit from self-care.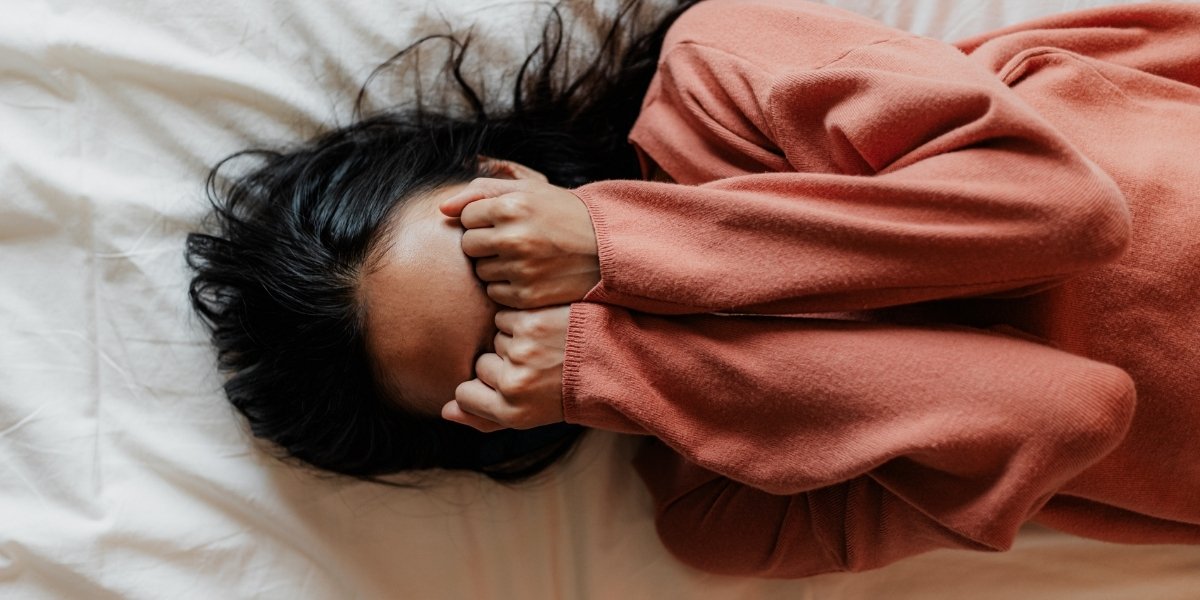 Meditate
Meditation acts as an antidote to anxiety and prevents you from getting confused by releasing various chemicals and hormones like serotonin and oxytocin that further help maintain your heart rate and blood pressure. In this way, you can use this technique to alter your mood and enjoy things with more clarity.
If you are not a big fan of meditation, you can also take a long bath, light up candles, listen to soothing music to regulate your emotions, get you to a clear-thinking state, and flush away all the bad juju.
You are not alone lovely! Speak to a mental health support professional to help you deal with your wedding anxiety and help you further.

Ask for help
We've already mentioned asking for professional help in terms of dealing with anxiety like that of a therapist. However, there might be physical help that can also be removed from your plate if you ask for help from the right people.
The keyword is "right people". If you know someone who might judge you or you might hear more "lectures" from someone, don't ask them for help.
Those people that check up on you and whom you trust to be a "safe place" to share your overwhelm are YOUR people. They are the best type of people that you can ask for help from.
There you are lovelies! How To Deal With Wedding Anxiety