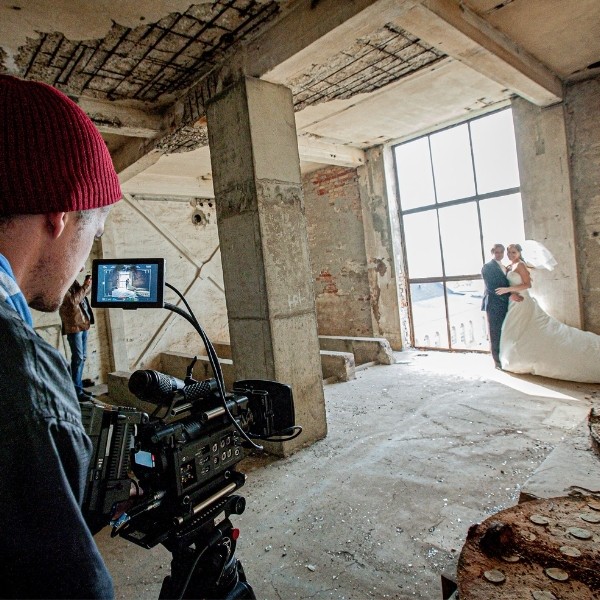 Should I hire a wedding videographer? Captured on film! Wondering why you should hire a wedding videographer? Is a wedding videographer worth it? What will you lose if you decide not to have a wedding photographer? Do you need a videographer at a wedding?
Do you really need to hire a wedding videographer? Is this something you will regret if you do or don't?
First off, it is your wedding, and you will always know what is best and what will work for you and your partner when you make the decision.
Others might say you will regret it or that you will "miss out" on this! But truly, no one can tell you that!
We are here to tell you our suggestions and recommendations, but the final decision is up to you and your partner.
Second, coming from a team of wedding creatives and planners, our suggestion, of course, is yes, a wedding videographer is a must.
The day goes by so quickly. With the videos, you can slow down moments and experience them again!
Third, yes, it is an investment. Quite frankly, if you want to work with the best of the best, it gets to be a hefty investment.
But can we stop and take a look at these reels and soak it all in?
These are a few of our favorite snippets of great videography!
There are amazing photographers, and they can capture great moments! This is 100% true, and to some, this might be all they need!
But videos are like a moving time capsule that you can watch anytime!
One of the reasons you should hire a wedding videographer is that videographers have this magic, where they capture the moments; they also give you a chance to RELIVE it.
They create great visuals, background music, effects, and just everything creative to make you feel like you can relive that moment.
It's like they froze that moment, and you can keep replaying and enjoying it!
A wedding is an investment. Why not document it whenever you can?
Photos and videos complement each other! Why? Because the videos make the photos come alive. It's like adding extra emotions to your already emotional and beautiful photos!
Finding the right videographer that fits your vision (not just your budget!) is key!
Researching, interviewing, and vetting your videographer will help you ensure that you are making the right investment!
You get to hear laughter, see the faces, enjoy the applause, and all the emotions.
Speak to your partner and discuss if this is something that you would like to invest in.
There you are! Our insight on your question "Should I hire a wedding videographer?"