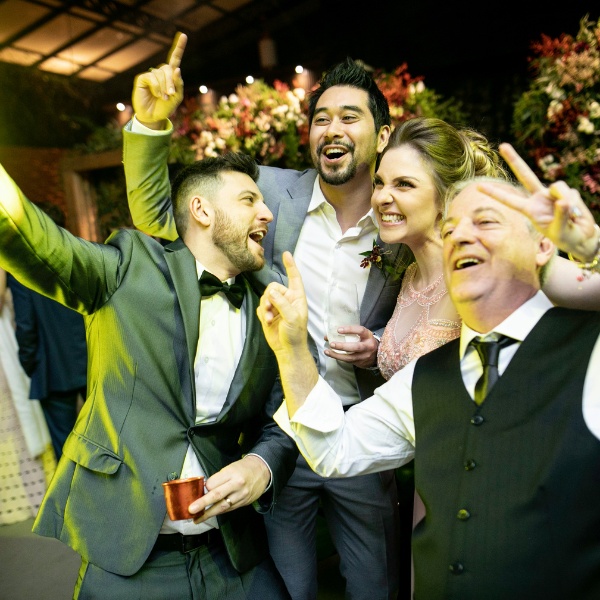 Wedding After Party: Why and How. Reasons to have a wedding after party. Ideas for your after party. Why you need this after the wedding reception. How a wedding after party takes the celebration to new heights.
This site contains affiliate links. For more info, please see our full disclosure.
After the vows have been exchanged, the cake has been cut, and the formalities of the wedding reception have come to an end, it's time to keep the celebration alive with a wedding after party.
The wedding after party is the ultimate opportunity to let loose, dance, and revel in the joy of your special day in a more relaxed and intimate setting.
While the main wedding reception is undoubtedly a highlight of the day, hosting a wedding after party can take the festivities to a whole new level.
Here are some compelling reasons…
Why you should consider having a wedding after party to extend the joy and create lasting memories for you and your guests.
Create your own crowd
This might not be the most popular advice, but if you have a lot of elders at your wedding reception, it might be to everyone's advantage if the wedding reception ends earlier, and then the younger and more interested crowd can stay or move to the after party.
It doesn't take a lot to notice that some elders and guests might not be too comfortable with loud music.
Actually, this is not just for the elders, this is also if you have invited kids to the wedding reception.
Continue the Celebration
The wedding after party allows you to continue the celebration long after the formalities of the reception have concluded.
It provides an opportunity to keep the excitement and positive energy flowing, ensuring that the joyous atmosphere of your special day lingers throughout the night.
Relaxed and Unconstrained Atmosphere
The after party is typically more relaxed and informal compared to the wedding reception. It allows you to let loose, kick off your shoes, and have fun with your friends and family in a more casual setting.
It's a chance to enjoy yourself without the pressure of following a strict schedule or adhering to formalities.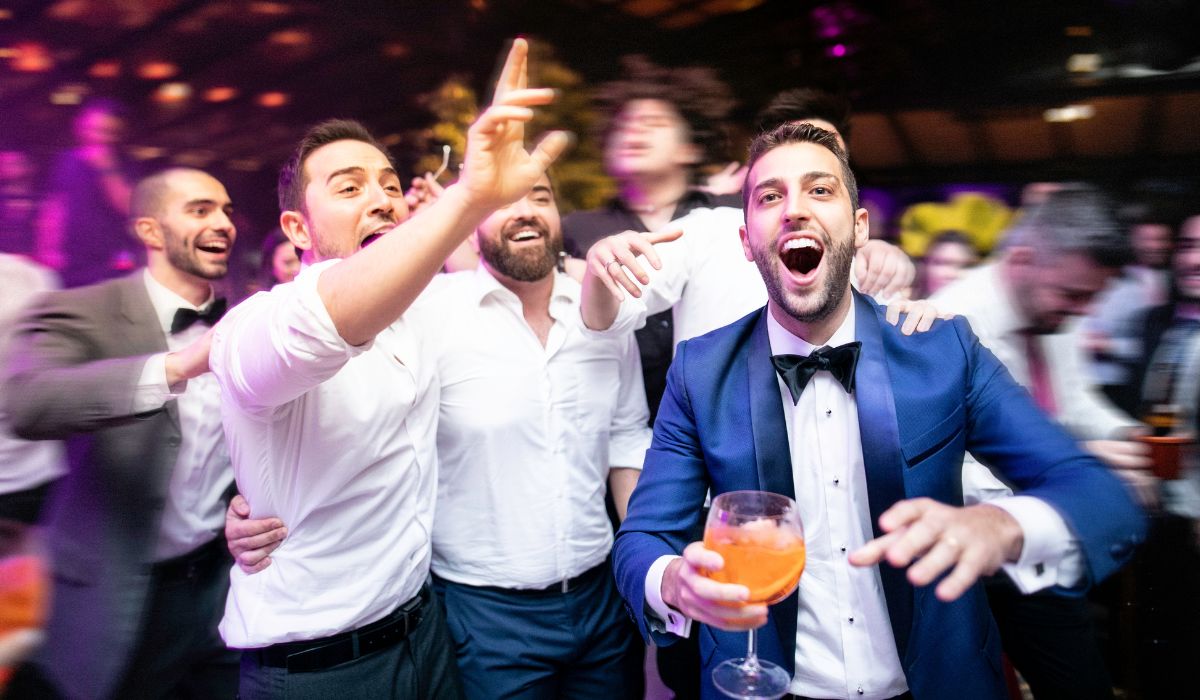 Spend Quality Time with Loved Ones
During the wedding reception, you may find yourself caught up in greeting and mingling with a large number of guests.
The after party provides an intimate setting where you can spend quality time with your closest friends and family members.
Extend the Guest Experience
Hosting a wedding after party is a wonderful way to extend the guest experience and make your wedding day more memorable for everyone involved.
Dance the Night Away (essential fun at your wedding after party!)
If you and your partner are avid dancers or simply love to groove to your favorite tunes, the after party is the perfect opportunity to let your hair down and hit the dance floor.
With a more relaxed atmosphere, you can choose music that suits your personal taste and dance to your heart's content.
Create a Unique Atmosphere
The after party allows you to create a unique atmosphere and showcase a different side of your personality as a couple.
Whether it's a themed event, a cozy lounge setting, or an outdoor bonfire gathering, you can customize the after party to reflect your style and preferences, making it truly memorable and distinctive.
Surprise and Delight Your Guests
A wedding after party provides a chance to surprise and delight your guests with unexpected elements.
From special performances to late-night snacks, fireworks, or interactive entertainment, you can incorporate surprises that will leave a lasting impression and make the evening even more extraordinary.
Finish on a High Note
A wedding after party provides the perfect opportunity to end your wedding day on a high note.
By extending the festivities and creating a memorable finale, you can leave your guests with a lasting impression and a sense of joy and fulfillment.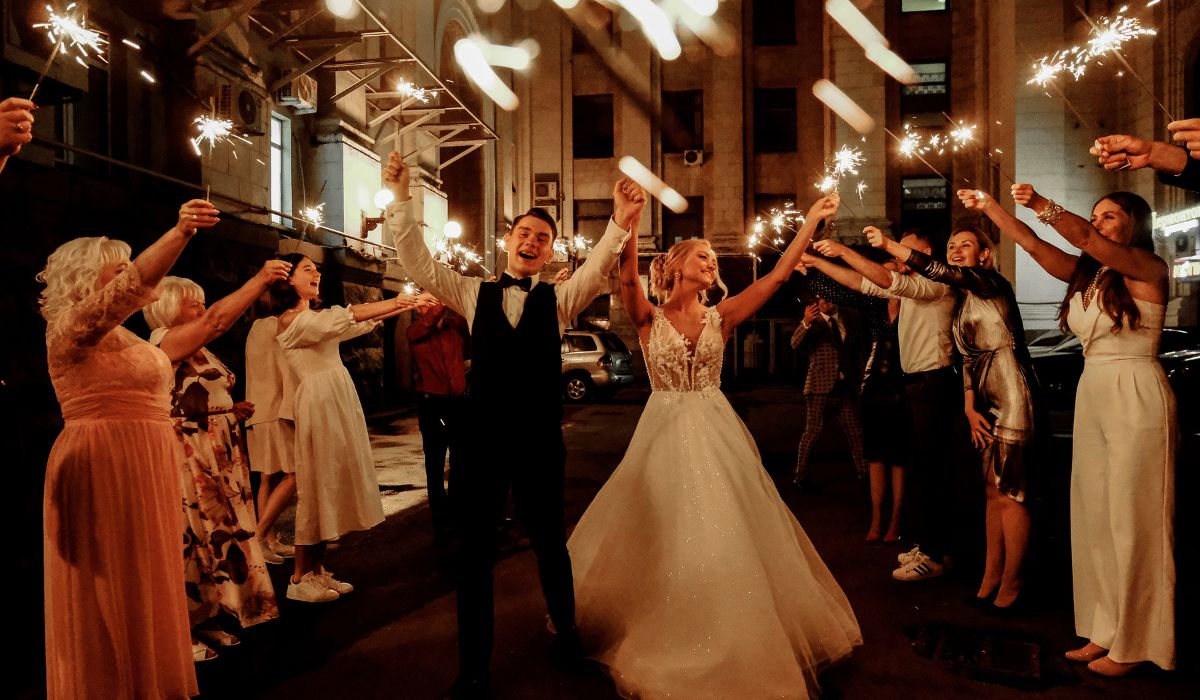 How to plan a wedding after party
Get ready to immerse yourself in the excitement and discover the magic of a wedding after party that will leave your guests talking about it for years to come.
Set a schedule
The last thing we want is to exclude people who want to come. But we also don't want to "force" people to stay for the after party if they are older and have little children with them.
Mention the schedule of events on the invitation or program so that the elders and guests with children can plan ahead.
If you can, separate an RSVP for the after party so you can track the guests better. You can assume that the younger crowd is "staying" while some might want to leave earlier.
Setting up a wedding website or online digital email invitations where guests can see the schedule, details, and RSVP schedules clearly will keep them informed and will help you keep organized.
QUICK TIP: This can also save you money for late night buffet since the guest count is now different.
You can stay in the same venue
Transferring to a smaller room, or perhaps moving some tables around can help set the tone for the after party.
Of course, you can also consider a separate venue for the after party that complements the atmosphere you want to create.
It could be a trendy lounge, a rooftop terrace, a private beach area, or even a rented house. Ensure the venue is easily accessible for your guests and can accommodate the desired number of guests.
Timing and Transition (important when planning your wedding after party!)
Plan the timing and transition from the wedding reception to the after party smoothly. Communicate the schedule with your guests in advance so they know when and where the after party will take place.
Consider providing transportation options if the after party venue is at a different location. UberReserve is a great option to consider!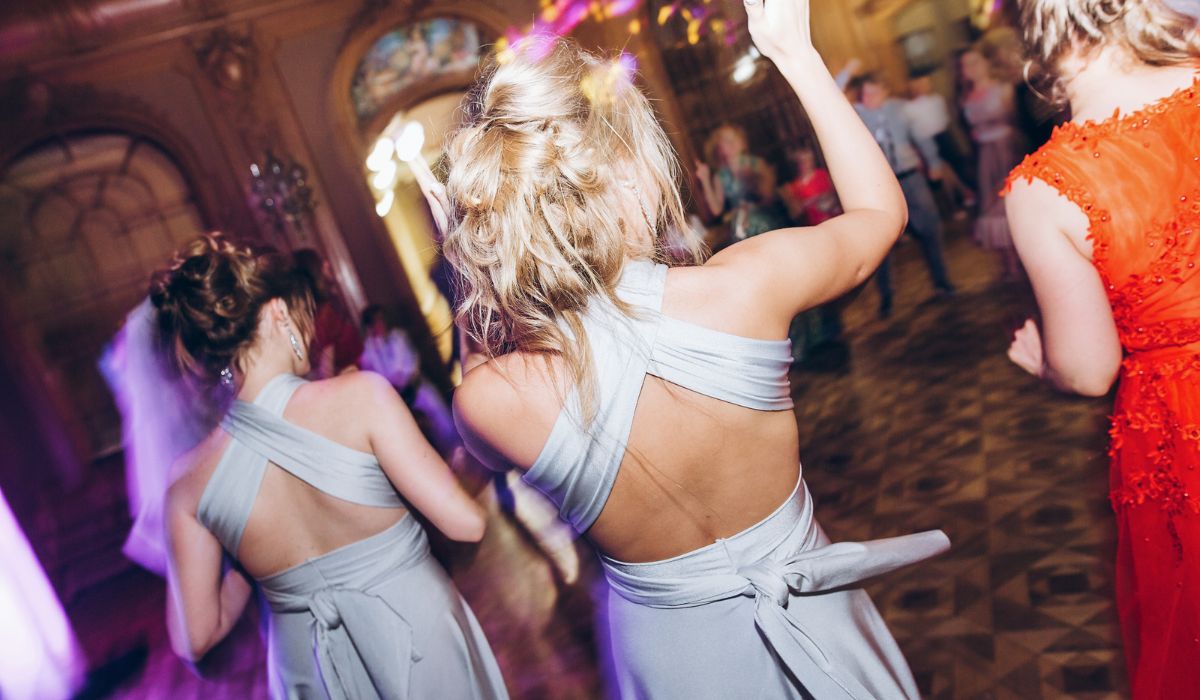 Entertainment and Music
Choose the right entertainment that matches the vibe you want to create. Hire a DJ, live band, or even a combination of both to keep the energy high and the dance floor packed.
Discuss your music preferences and any special requests with the entertainment provider to ensure a personalized experience.
Refreshments and Late-Night Snacks
Keep your guests energized and satisfied with a selection of late-night snacks and refreshments.
Consider serving small bites, food stations, or even a food truck with tasty treats to keep the party going. Don't forget to include a range of beverage options, including alcoholic and non-alcoholic choices.
Why not consider doing a bulk take-out meal or burgers from your fave fast food? Save tons of money and enjoy!
Lighting and Decor
Create a captivating ambiance with lighting and decor that complements the style of your wedding after party.
Consider using string lights, LED uplighting, or candles to add warmth and create an inviting atmosphere. Incorporate elements from your wedding theme or add a unique touch to distinguish the after party.
Ask your DJ as they can usually include lighting with their packages.
QUICK TIP: Select venues or clubs that already have lighting and in-house DJ to make your life so much easier!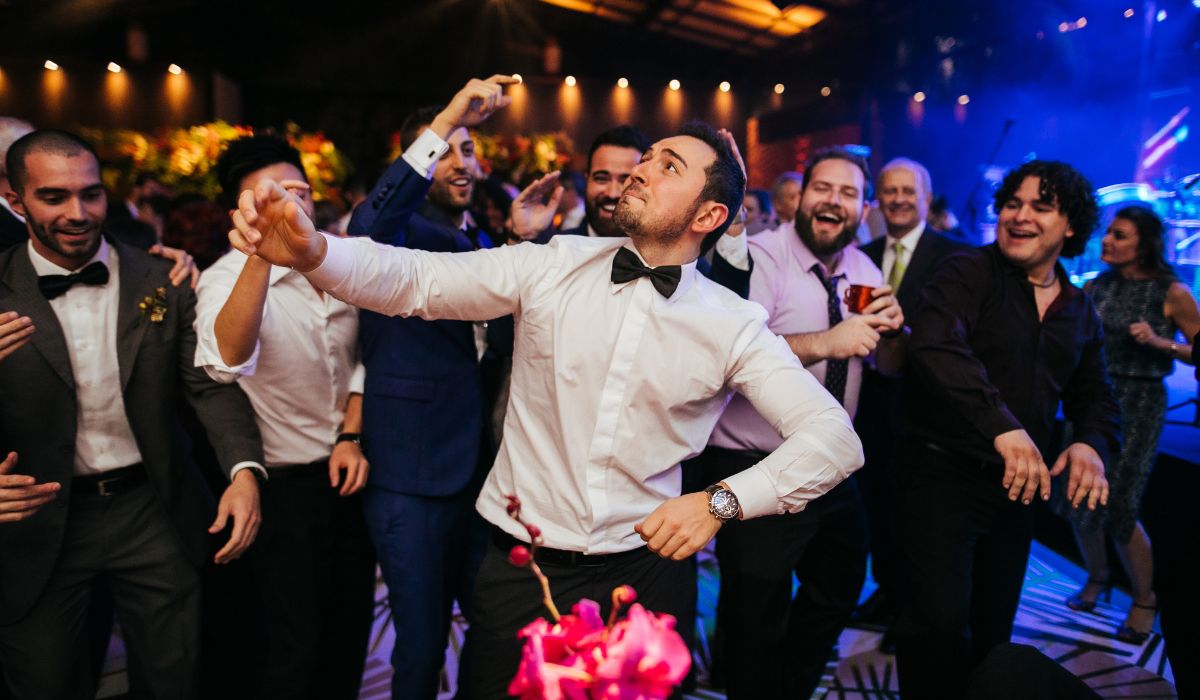 Guest Comfort (don't forget about this at your wedding after party!)
Make sure your guests are comfortable throughout the after party.
Provide ample seating areas, cozy lounges, and even designated chill-out zones for those who want to take a break from dancing. Ensure restrooms are easily accessible and well-stocked with essentials.
QUICK TIP: If you are staying at the same venue, see if you can set up a lounge area with couches so your guests can feel extra comfortable.
Communicate and Coordinate
Lastly, effective communication and coordination are crucial for a successful after party.
Work closely with your wedding planner, venue staff, and vendors to ensure a seamless transition and execution of your plans. Keep your guests informed about the after party details and any changes that may arise.
There you are lovelies! Wedding After Party: Why and How!