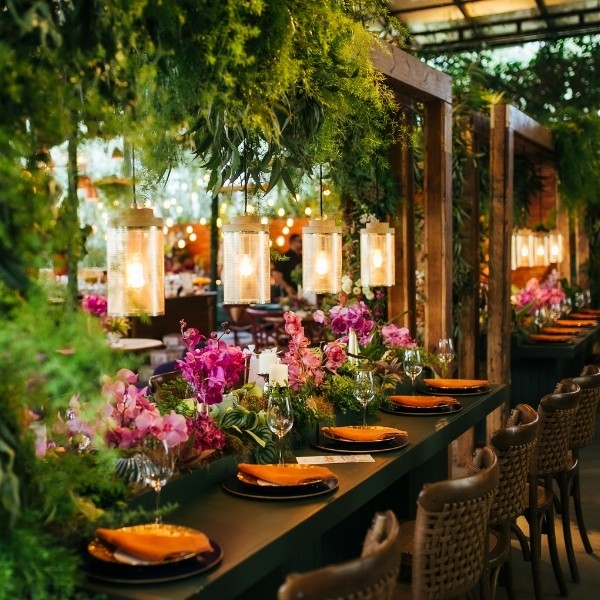 Questions to ask your potential Wedding Venue. Details & Questions. Looking for a wedding venue questions checklist? Questions to ask your wedding venue at your first meeting? In this guide, we are sharing questions to ask your wedding venue!
The venue is the most exciting and yet the most complicated thing to decide for your wedding. It should reflect your personality and make everyone feel energetic by your venue's aesthetics and ambiance and fit your budget and style!
Make up your mind about which type of venue you want; outdoor, indoor, poolside, beach, or any other destination spot.
After getting a clear vision, you can choose three to five best venues, and then you can start booking consultations so you can narrow it down and decide on which venue will be the best choice for your wedding needs!
Here are important questions you can ask your venue so that there is no doubt left that you're choosing the best for your big day.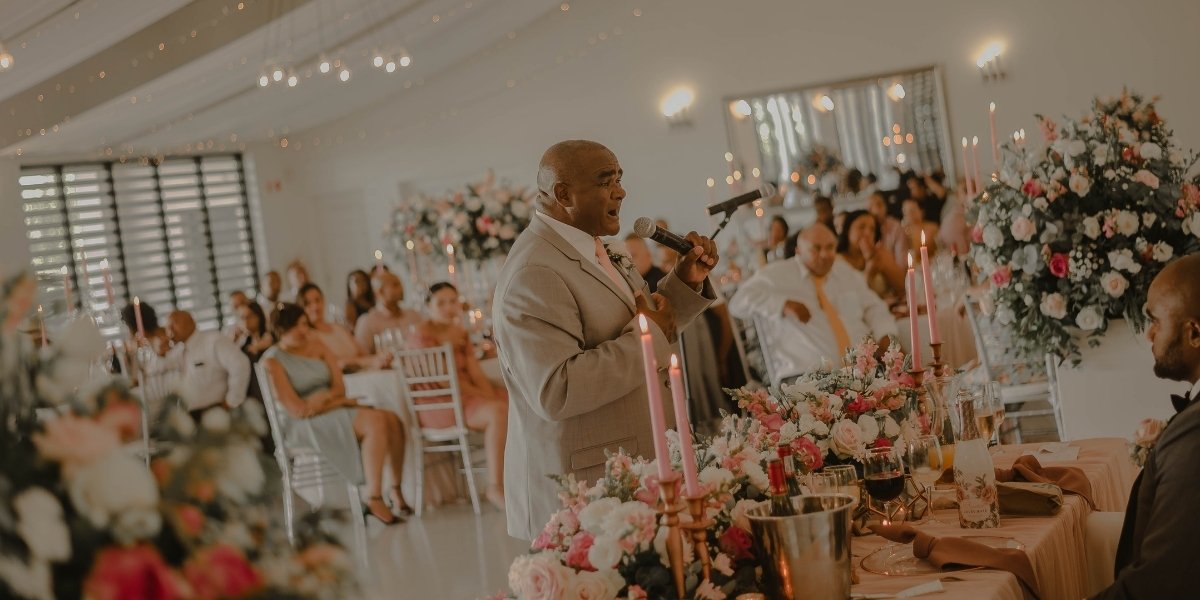 Questions to Ask Your Potential Wedding Venue
Availability:
Is the venue available on your preferred date?
Do they have a waitlist so that you can book another day?
For how many hours can you use the rental space?
How early can you arrive at the venue and what time is the latest we can stay?
Are they available late in the night for the after-party?
Will there be any other event at your venue on the same day?
What does cancellation and/or reschedule look like, and what is the process?
PRO TIP: Ask if you can do a soft hold if you would like to think it over for a few days before finalizing the booking, signing the contract, and making a payment.
Payments:
How much is advance payment required for the venue?
Is there a minimum spend on specific days?
How do they structure the payment schedule?
What other charges might we expect?
Do the payment charges include the gratuity, service, and cleaning fee?
What type of payment is preferred?
What is the cancelation policy?
PRO TIP: Depending on your payment of choice, some venues may offer some percentage off if you pay a money transfer or cash instead of a credit card.
---
---
General Information:
How many people can the venue hold?
Do they have a larger space to entertain your guests and move around from cocktail to reception?
Do they have a backup plan for rain/bad weather conditions?
Do they provide discounts on weekdays or other specific days?
Do they provide the wedding furniture or if they prefer any wedding furniture vendor?
Do they provide speakers or a music system? Or a preferred in-house DJ?
Are there any decor/installment restrictions?
Are open flame candles allowed in their indoor areas?
What transportation options do you have? (shuttle, taxi etc.)
Are there any noise restrictions in the area/location?
Is there any room to keep your personal belongings and gifts etc.?
Is there a room where your family/elderly can stay?
Do you have any entertainment or separate spots for children?
What accessibility does the venue have?
Is there space that we can use for getting ready (hair & make-up)?
HOW TO PICK THE RIGHT WEDDING PLANNER. (PART 1)
PRO TIP: One important question to ask your potential wedding venue is how they handle multiple events. Multiple events happening at the same time might be too disruptive and too loud.
Not to mention the number of people hanging out in the "shared" lobby, if not, also the washroom. Ensure to check in with your venue about how this is being handled; are there dividers, ushers, etc.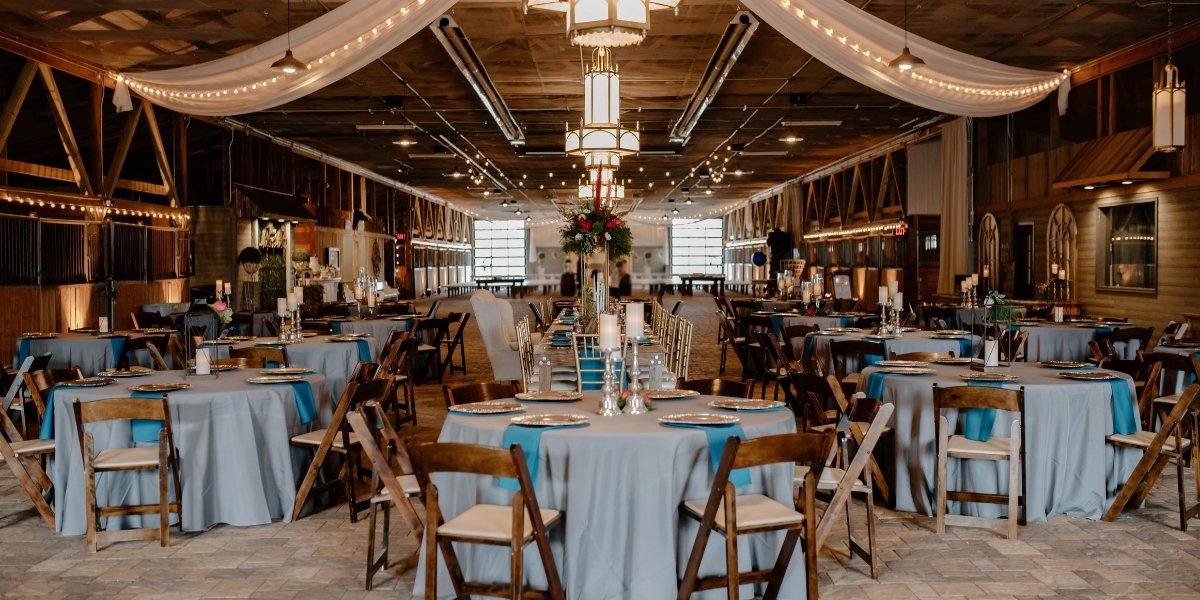 Access & Management:
Can our vendors have early access for set-up?
What is the tear-down time?
What overtime charges might we expect?
Who will be our day-of manager/coordinator?
How many washrooms are there?
PRO TIP: In-house vendors or preferred ones have a great idea of the lay of the land, which will make your logistics planning much easier. If you plan on hiring outside vendors, ensure that they have experience working at your venue, or at least plan to do a walk-through with them to avoid any hiccups on the day of the wedding.
Accommodation:
Does the venue have partnered with any hotel nearby so that you can get better prices on hotel blocks?
Parking: (one of the important questions to ask your potential wedding venue)
Do they have any parking areas?
Can you offer a valet service?
How many spots are available for parking?
Catering:
What does the menu for in-house catering look like?
If you have specific dietary requirements (Kosher, gluten-free, etc.), this is the time to ask?
Do they have any preferred catering vendors available on that day?
SHOULD YOUR WEDDING HAVE AN OPEN BAR?
Wedding Bar:
Is your venue licensed to serve alcohol?
What type of bar service do they provide? open or cash?
Do you have to pay for the unopened bottles?
Do you provide liquor or should we buy it from somewhere else?
Do they provide bartenders? If yes, then how much will they charge for each of them?
Is there any service fee if we bring our own liquor?
PRO TIP: You might consider bringing in your own liquor and serving it. However, if your venue can offer consumption or a basic bar, it might still be a better bet for you to get everything in-house to avoid any issues or uncertainty that day.
There you are! Questions to ask your potential Wedding Venue!