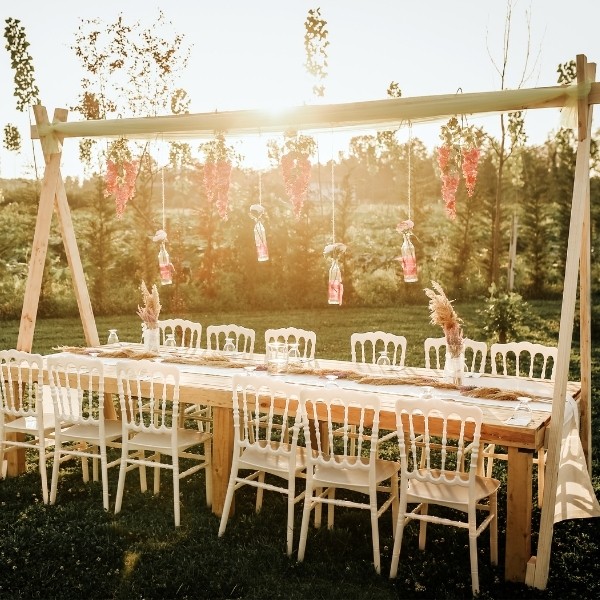 How to Plan a Garden Wedding! Love the breeze! Tips for an outdoor wedding checklist? Or maybe planning on a budget? Considering a garden wedding ceremony? Whether you are planning a formal or casual wedding, this guide is for you!
This site contains affiliate links. For more info, please see our full disclosure.
What comes to your mind when you listen to the term "garden weddings"? Surely words like intimate, spring, colorful, calm, and green, right? Garden weddings are wonderful and memorable. Having the wedding ceremony under the open sky always feels right. It is also great for having amazing portraits and candid photo shoots.
With all the fabulous pros, garden weddings also have some cons that are hard to tackle. Overcome all those obstacles by keeping these little tips in your mind while planning a garden wedding.
How to Plan a Garden Wedding
1. Speak to a wedding consultant
Weddings in gardens are beautiful naturally. Speaking to a wedding consultant will help create your vision into reality and within your budget. It is easy to plan a wedding with minimal decor in the garden, but it is quite a task for a fancy wedding garden.
Fancy garden weddings need a bigger budget as well. Set multiple meetings with your wedding consultant or planner and make sure to execute your visions and provide budget-friendly ideas.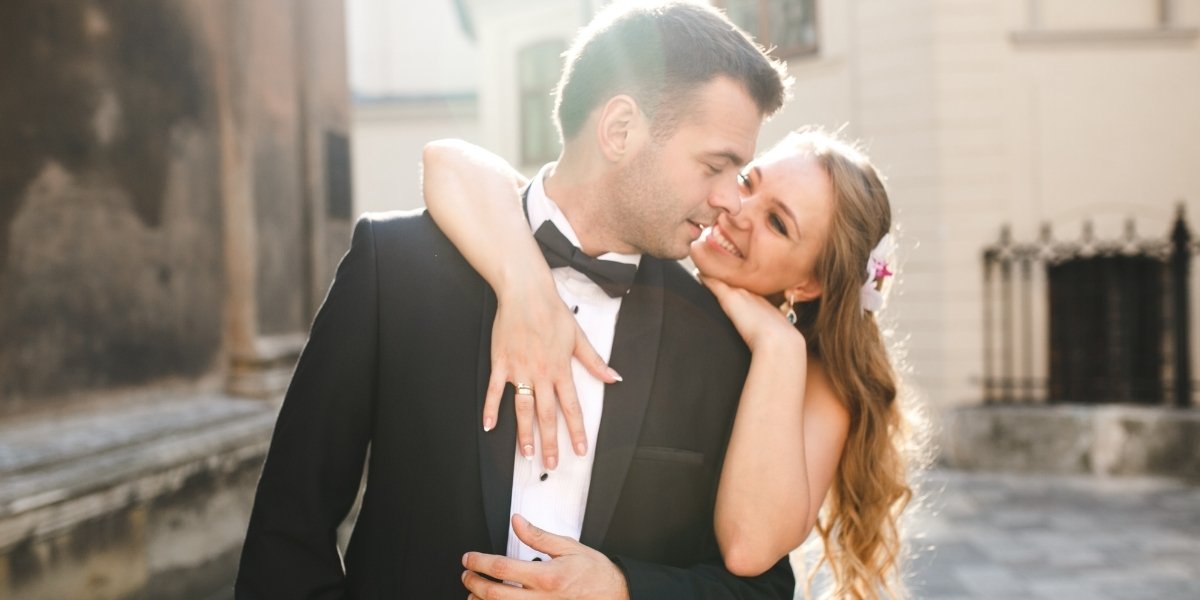 2. Pick your perfect location (an important point on how to plan a garden wedding!)
If you have a vision and are somehow still unsure of the perfect venue to hold your garden wedding, your wedding consultant will be able to help you research and provide great choices for you to look at and visit to determine which one is the perfect location for you.
When it comes to picking the location, it is not just how beautiful it is, but also understanding the restrictions and permits needed. Again, a consultant can help you put this together.
For example, if you select a garden location that is purely just a garden, this means to serve your guests food, your caterer will have to set up a working kitchen to prep, cook, and serve food. As well as setting up washrooms for your guests to use.
Another example is if the garden location you found does not necessarily have solid ground. This means you will need to consider laying out flooring to ensure that everyone is comfortable and steps on solid ground.
We would say that the best location for a garden wedding is a venue that also has an indoor room/banquet that you can transfer to and use as your plan B. Also, venues that already have their own working kitchen and washrooms. This will save you a lot of money when setting up the kitchen and washrooms on your own.
3. Check permits and contracts
The most important thing to consider in how to plan a garden wedding, especially in a public garden or parkland, is to acquire the required permits. This thing needs to be done way in advance not to face problems after you have sent out invitations to everyone.
Communicate the permits that you have with your vendors, e.i. what they can bring, where they can set up, etc.
Go over your contracts with your vendors, emphasizing the restrictions and the premise of your permits; this way, they understand what they are working with and understand what to expect.
4. Weather Consideration
Check what the weather will be and plan accordingly. If the weather is slightly cold, you should arrange patios or propane heaters and throw blankets to make the venue cozy and welcoming. Likewise, if it's summer or spring, you should make sure that your wedding venue has portable air conditioners and fans.
It would help if you also had backup plans for severe weather conditions such as a strong breeze and rain. Please make sure the canopy/tents are well fixed, so don't blow with the wind. Have a sheltered area ready as a backup plan if you are expecting rain.
5. Add extra details to your invitations
Sharing with your guests that you are doing a garden wedding will be beneficial to them. Share extra details on your wedding invitation (printed and electronic)
They might consider bringing an extra blanket, jacket, umbrella, bug spray, etc. Of course, these are things that you can also provide, but it is good to let your guests know what to expect.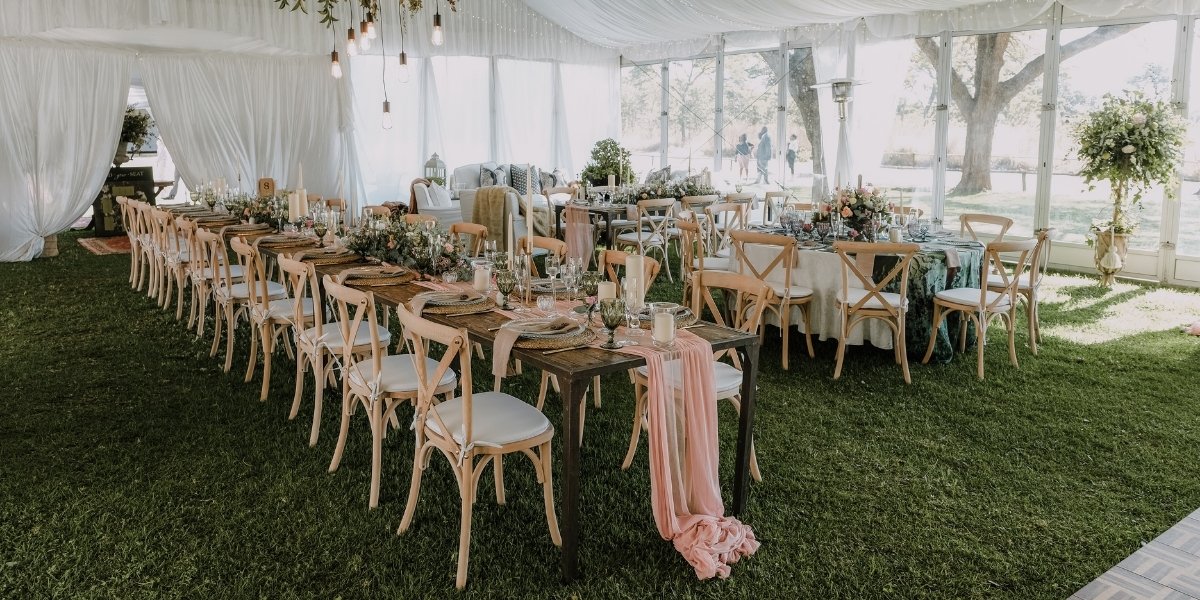 6. Provide your guests with what they will "possibly" need
Further to our earlier point, providing them with supplies that will help them navigate, being outdoors, will be absolutely helpful. Here are things that you can put or set up in your welcome station:
Bug Spray
Scarf
Thor blanket
Umbrellas

Solemates

(to prevent their heels from sinking into the grass)
Wipes/Sprays
Garden weddings often become irritable by the presence of mosquitoes and flies. You should always be prepared by getting your wedding venue sprayed before the event.
7. Choose "smart" decor
Another tip on how to plan a garden wedding is that, if you are considering a very open garden space, consider using "smart" decor. Meaning decor that also doubles as area enclosures.
You can rent trees or faux boxwood walls or even wooden dividers to add a little bit of definition to your space. If you prefer a more open space, you can still leave some of the areas open.
You can also choose candles – like citronella candles to look great and have a scent that will keep the bugs away.
8. Signs & Steps
For a more open garden wedding, consider having signs that will help your guests find where they will avoid confusion, i.e., where the washroom is, where they can leave their coats, etc.
Also, it helps your guests walk on the ground and follow the steps that will lead them to where they want to go. The signs and steps together will make it easier for your guests to navigate around such an open space.
There you are! How to Plan a Garden Wedding!