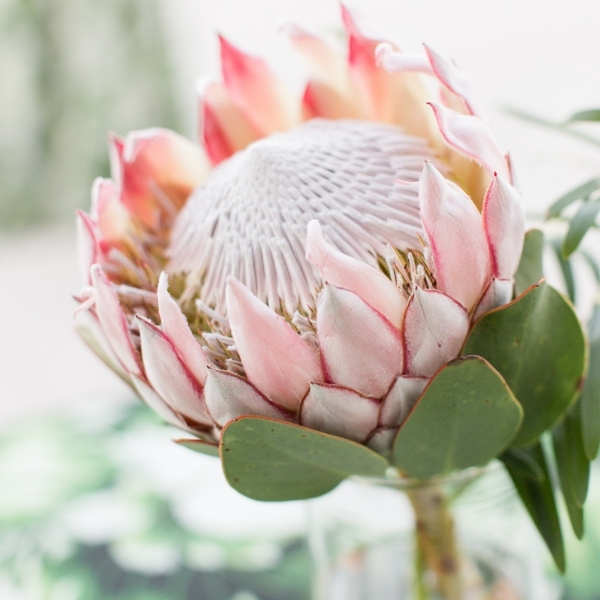 Tropical Wedding Flowers: Inspiration. Feeling tropical? You don't have to be at a tropical destination to pull off a tropical wedding! With the help of the beauty of these wedding flowers, you can transport you, your partner, and your guests to that dream tropical wedding destination!
Some will say this theme is best for a summer wedding, but I'd say go against the "expectation"! If you're getting married in the winter or fall, why not still incorporate these blooms? When you work with the right wedding designer, they are able to incorporate these and still use wedding blooms that are in season to save you some money!
You'll find roses, anthurium, ruscus, salal, palm, protea, orchids, peonies, carnations, birds of paradise, anemones, ferns, daisies, ranunculus, and essentially an abundance of beautiful greeneries!
Most tropical wedding incorporates pops of color like pink, fuchsia, purple, yellow, and peach. But if you are leaning more towards the neutral color scheme like beige, champagne, or cream, you can still do so, by focusing on greenery heavy loose arrangements and adding champagne/ivory blooms.
When incorporating bold colors for your tropical wedding flowers, you can emphasize those colors by toning down your table decor. Perhaps, a beige/champagne linen, or even avoiding bright golden or silver charger and using matte and wooden details instead.
Also, add some matte gold painted pineapples (you can also paint artificial ones!) You can also play the table up with a classic black and white combination of flatware and glassware!
If you ask us, of course, more is more. You can add different layers of colors and depth, as long as it is a "journey" and not a "storm".
Let me explain further.
If you have bright colors on the table already, when the table decor is "toned" a little, your blooms will shine more. Taking your guests on a "journey" by adding bright pops of colors to your food (edible flowers) or even colorful drinks. This will offer the tropical wedding vibe to your guests slowly letting them appreciate it more, instead of presenting everything right away!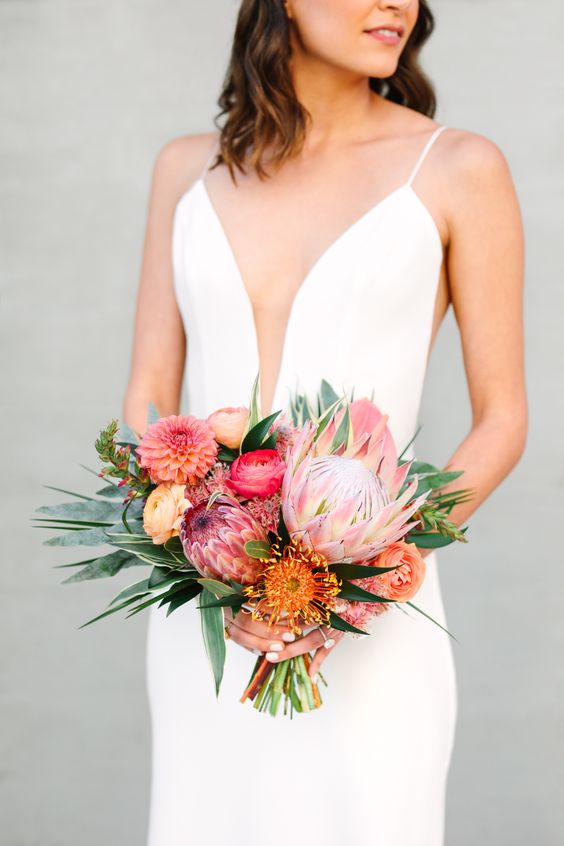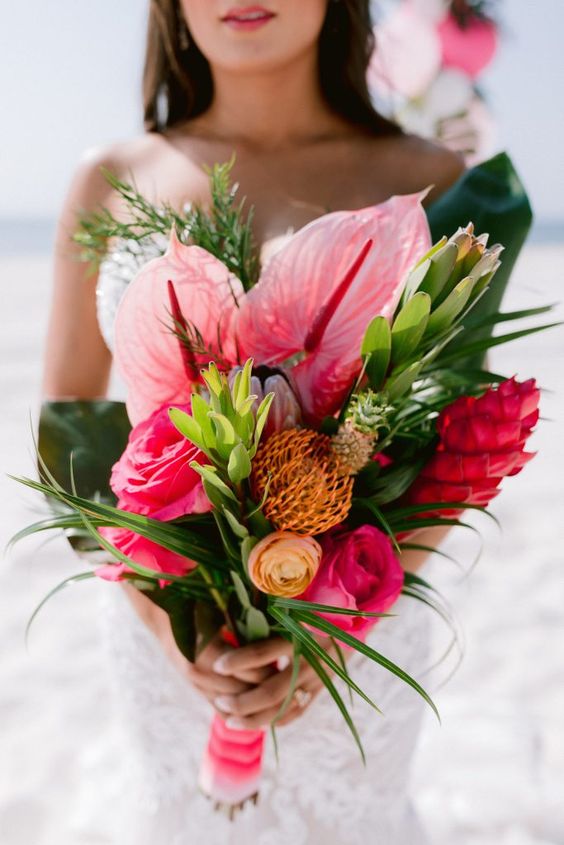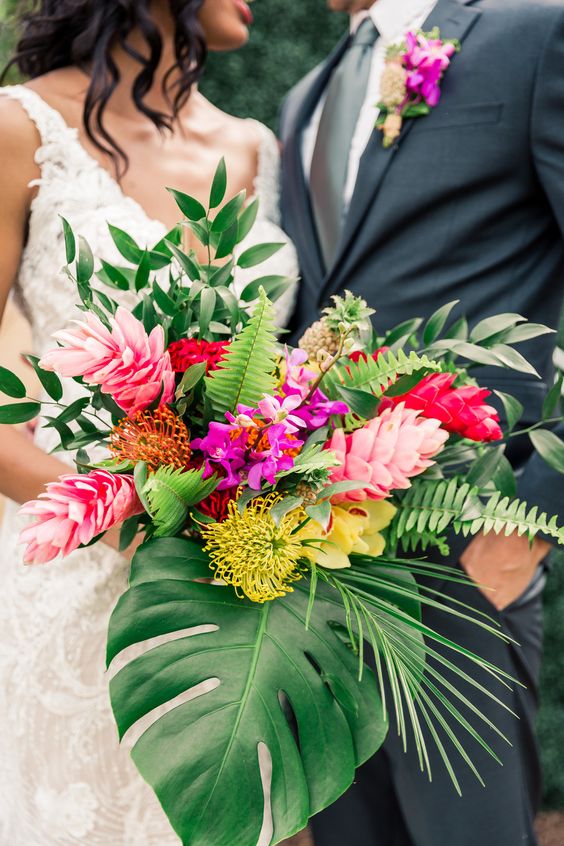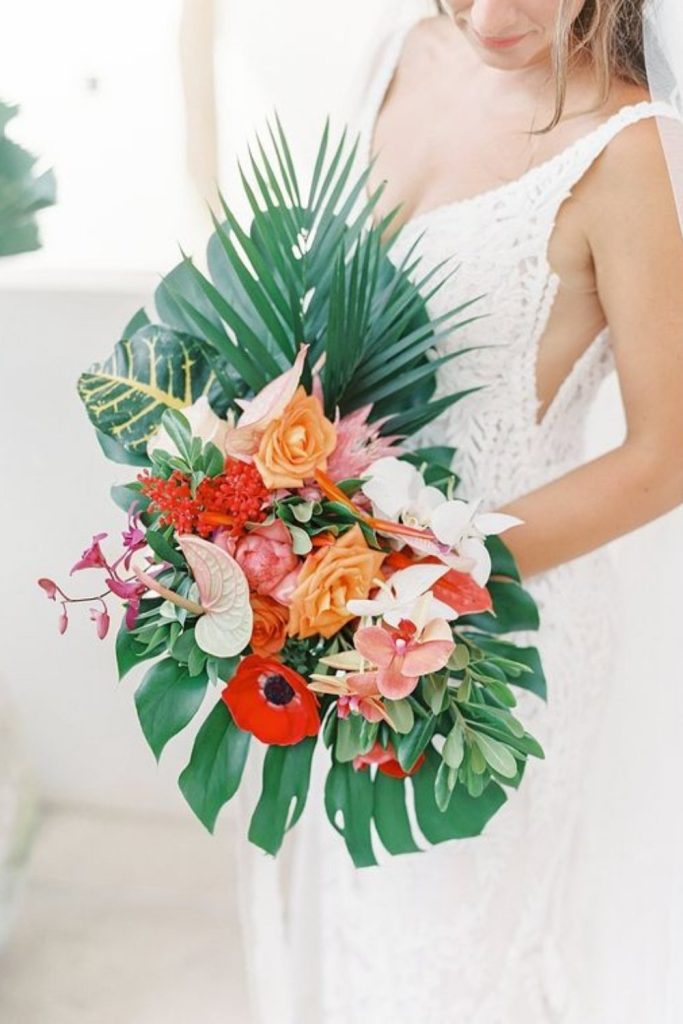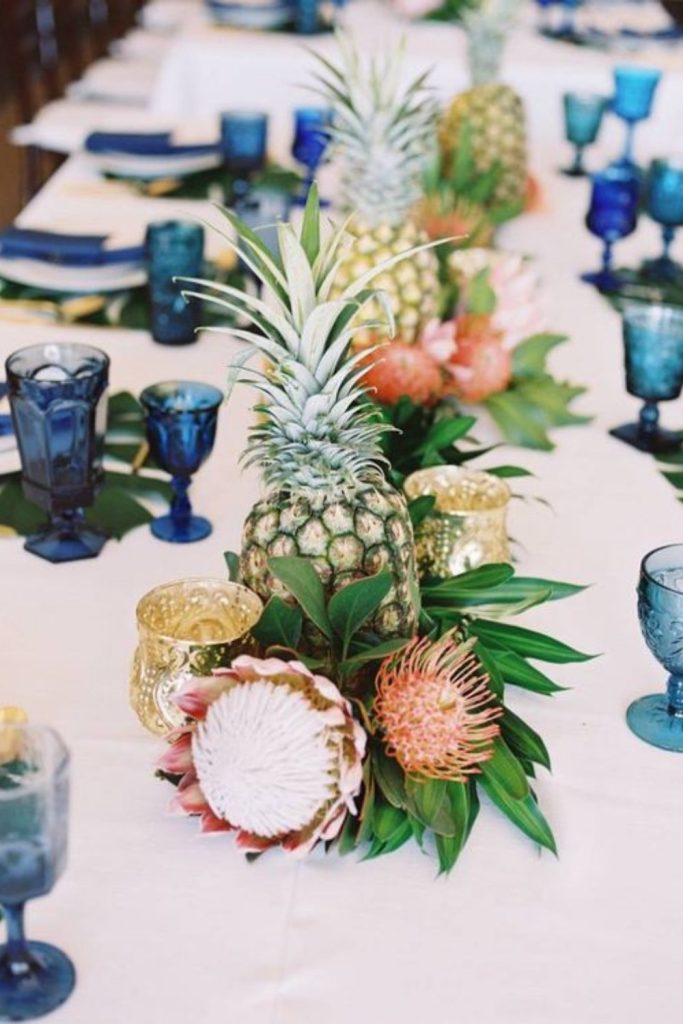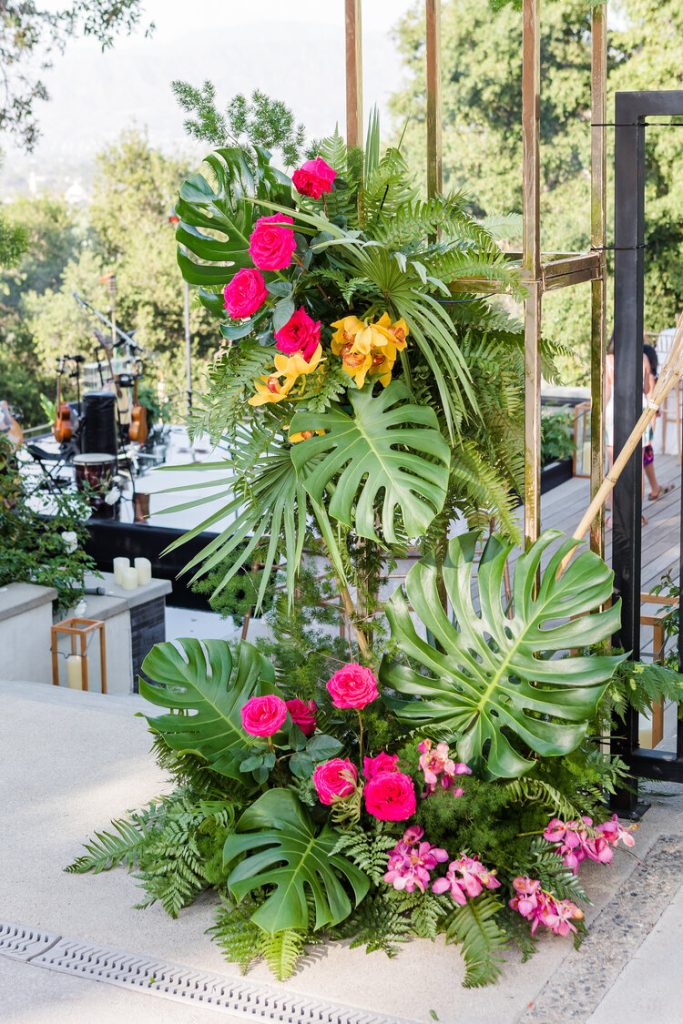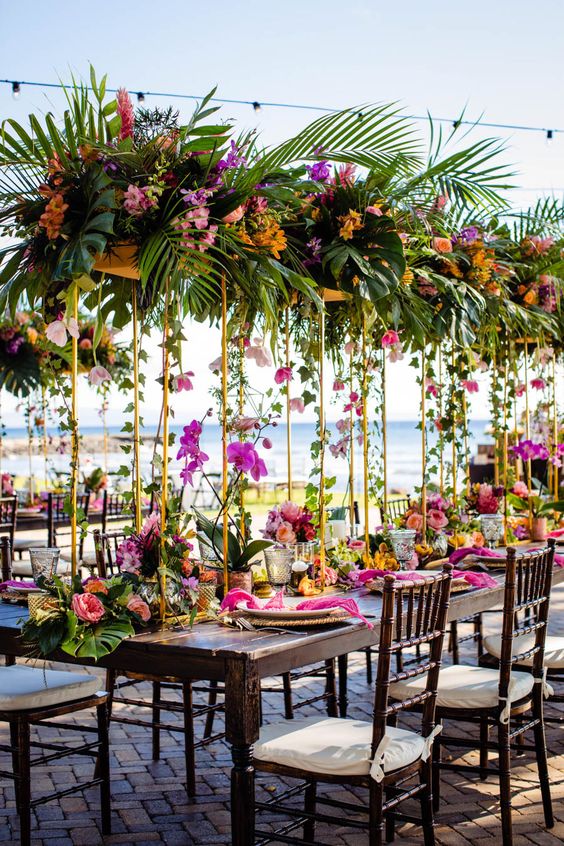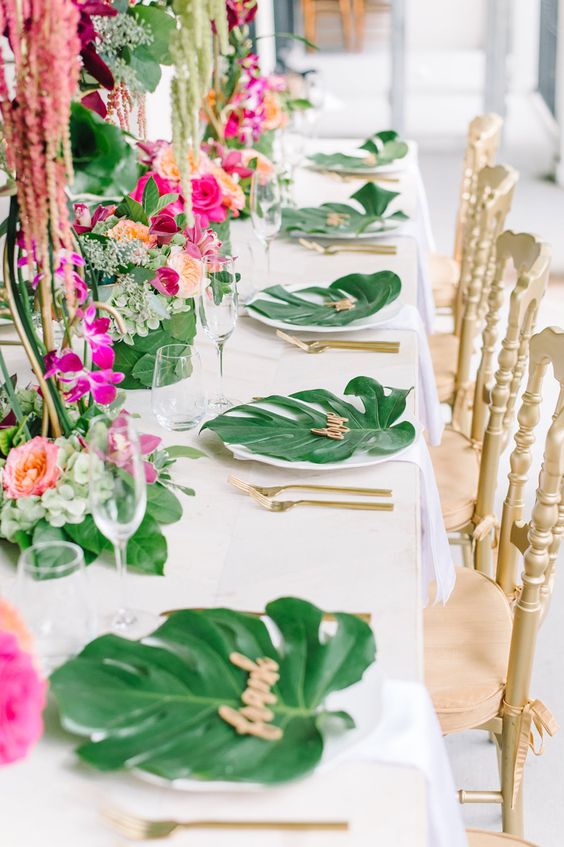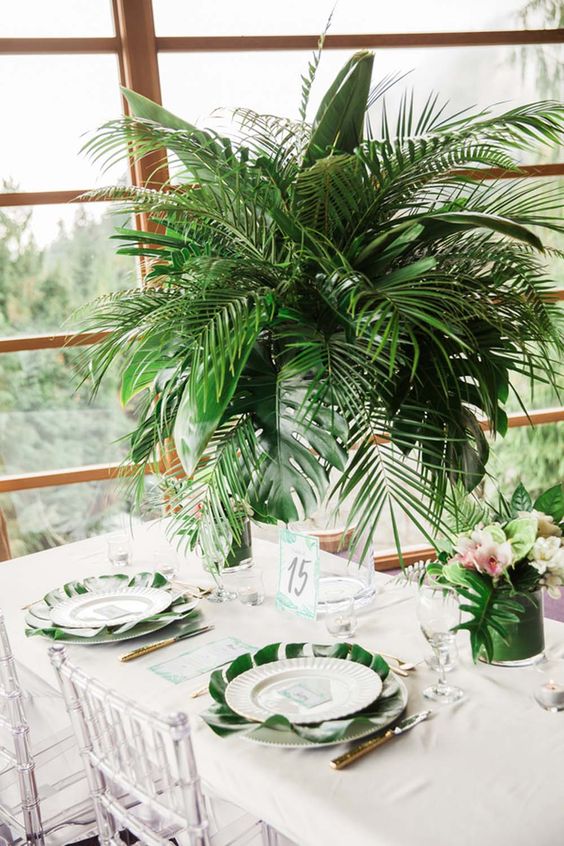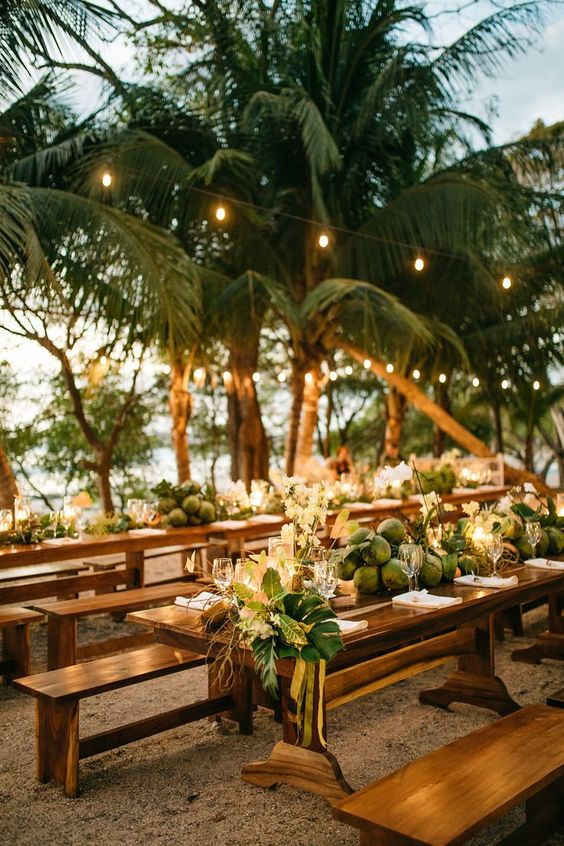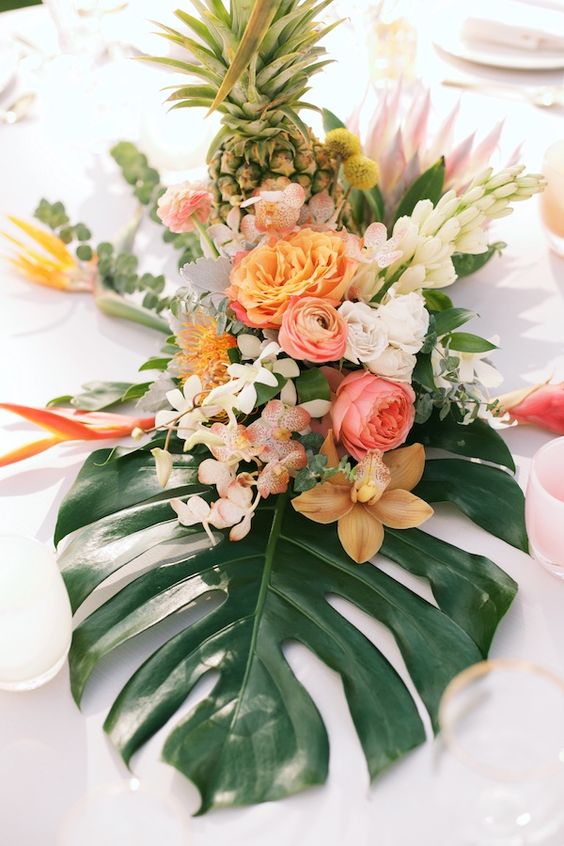 ---
---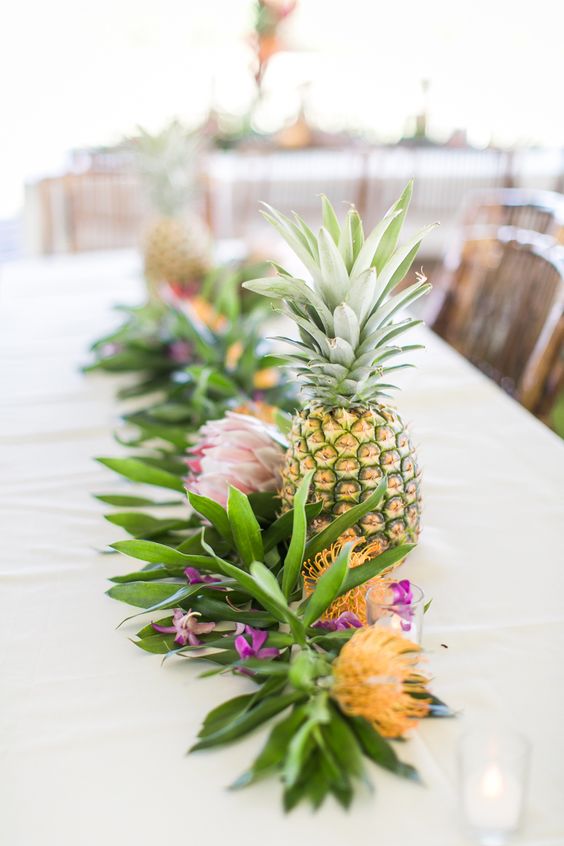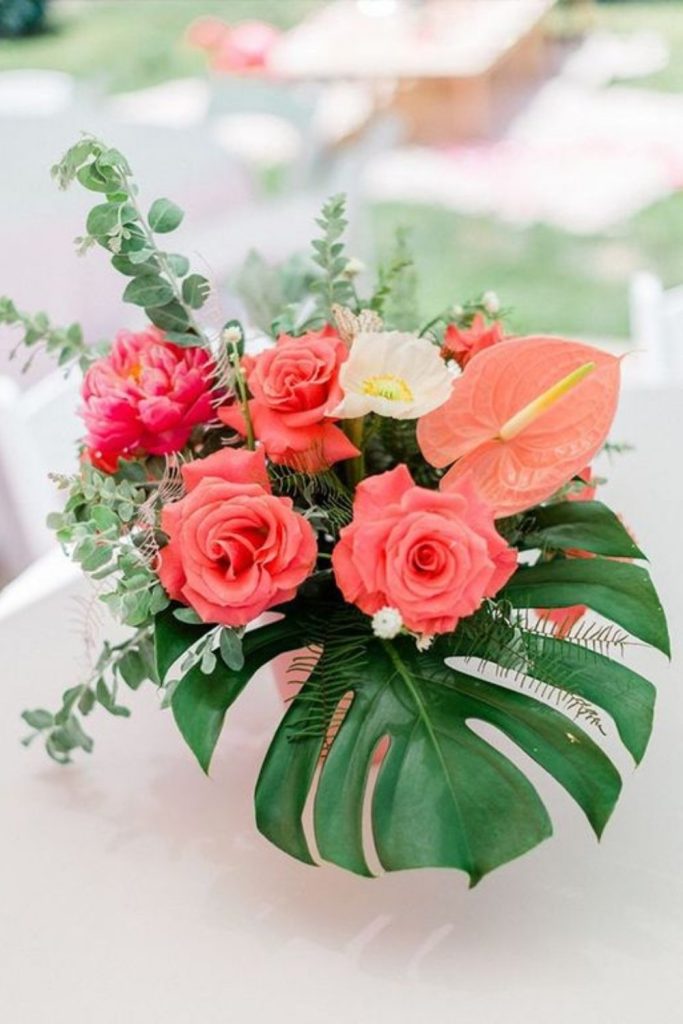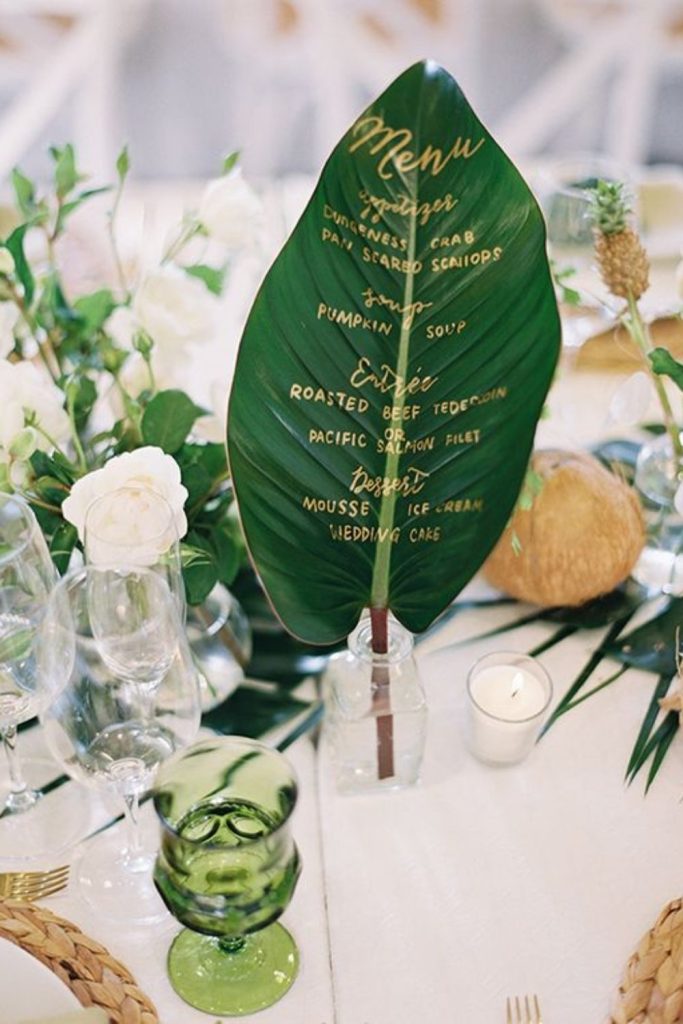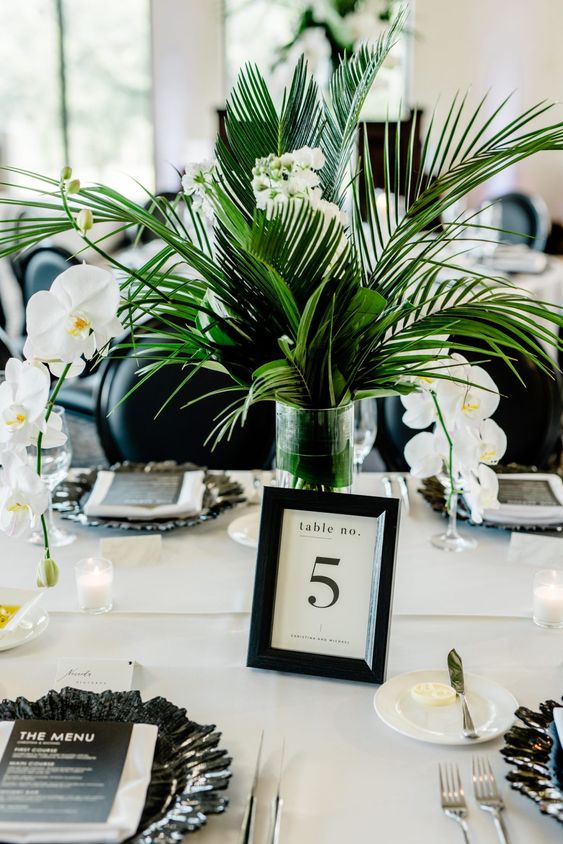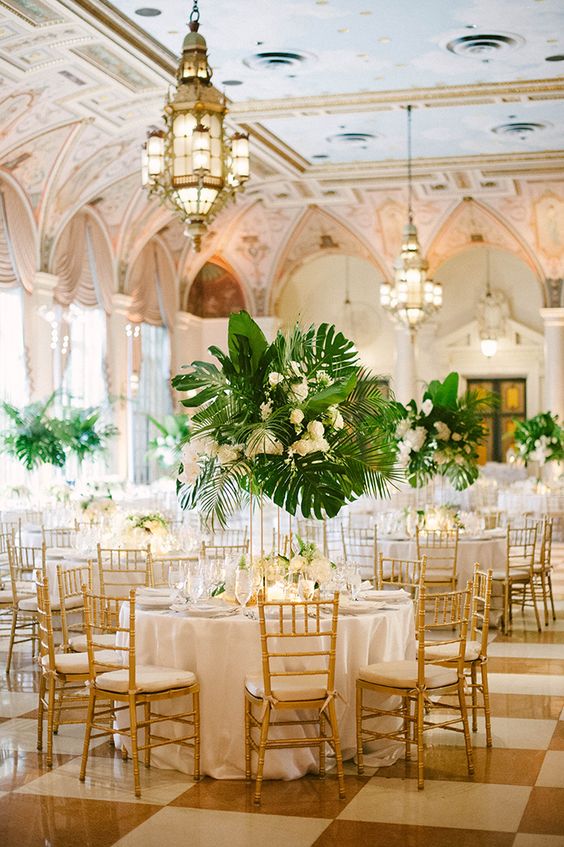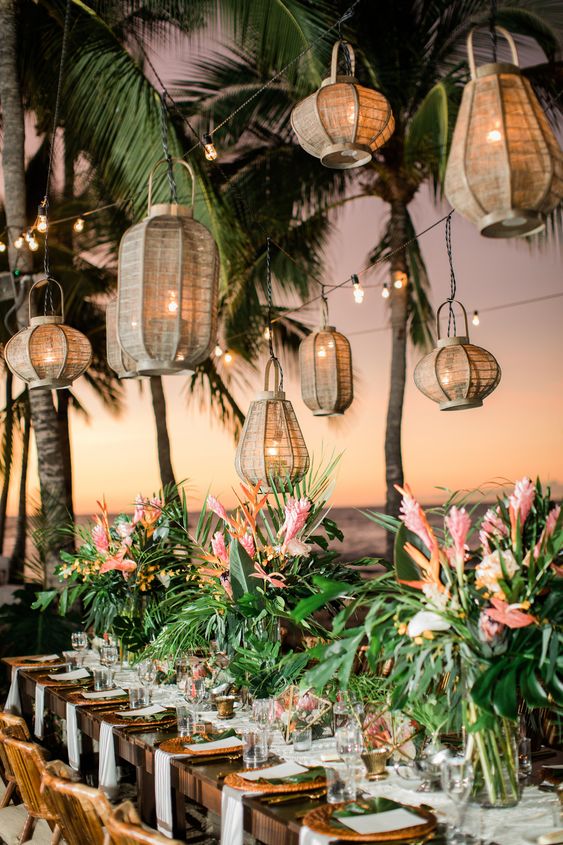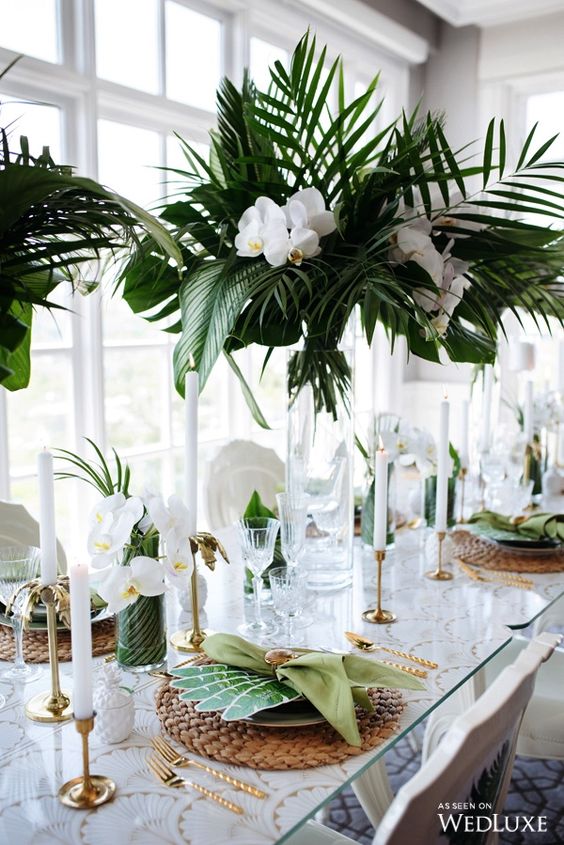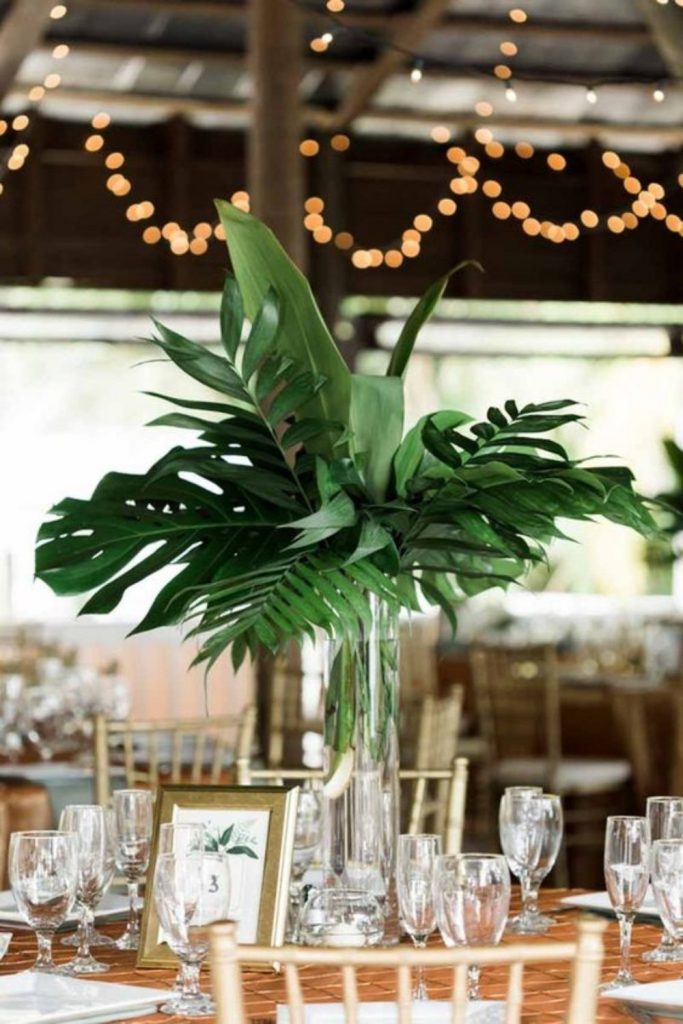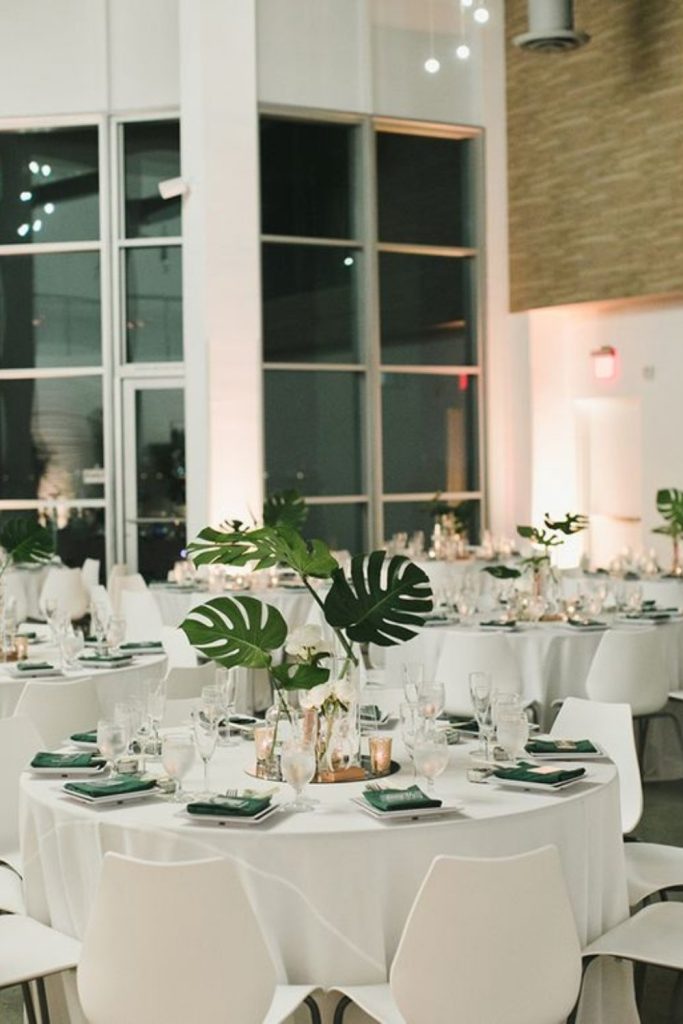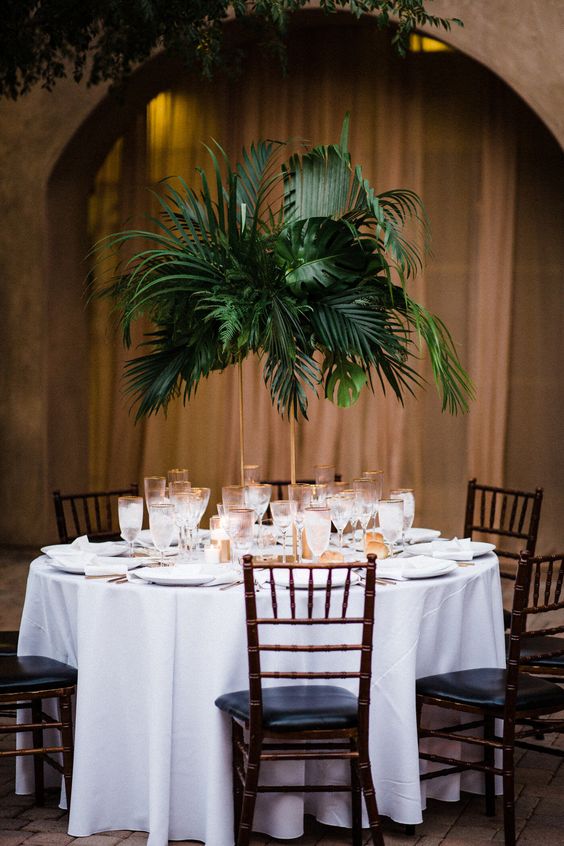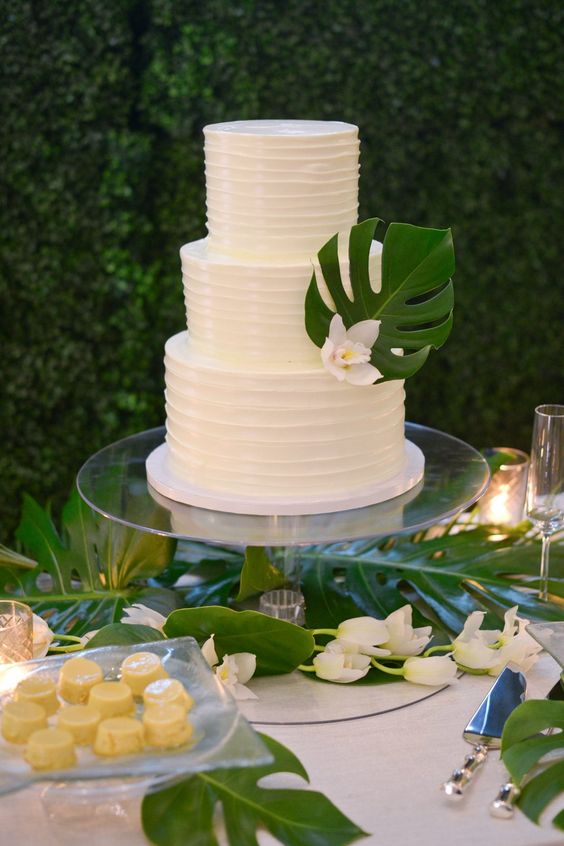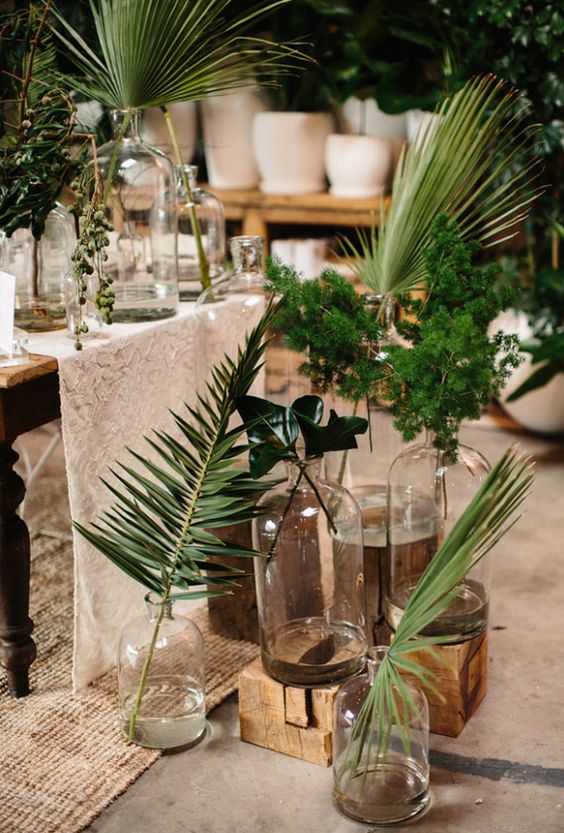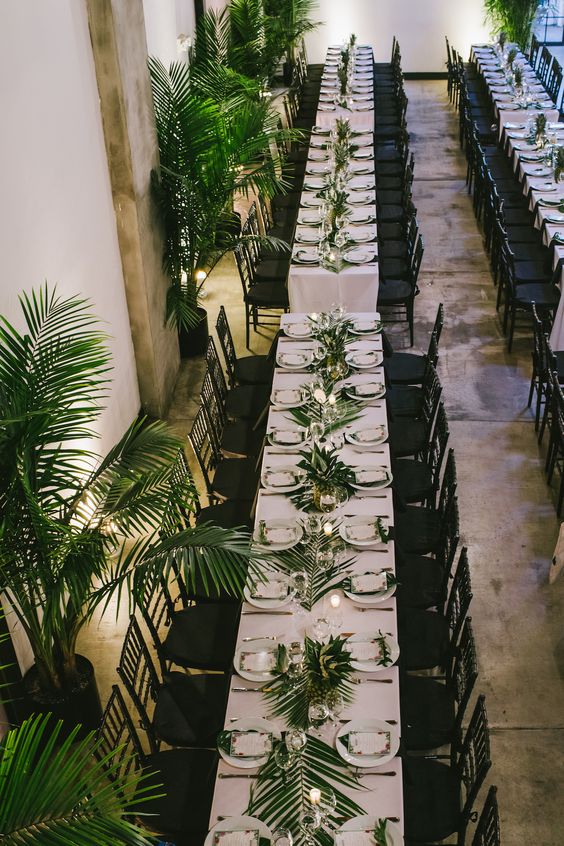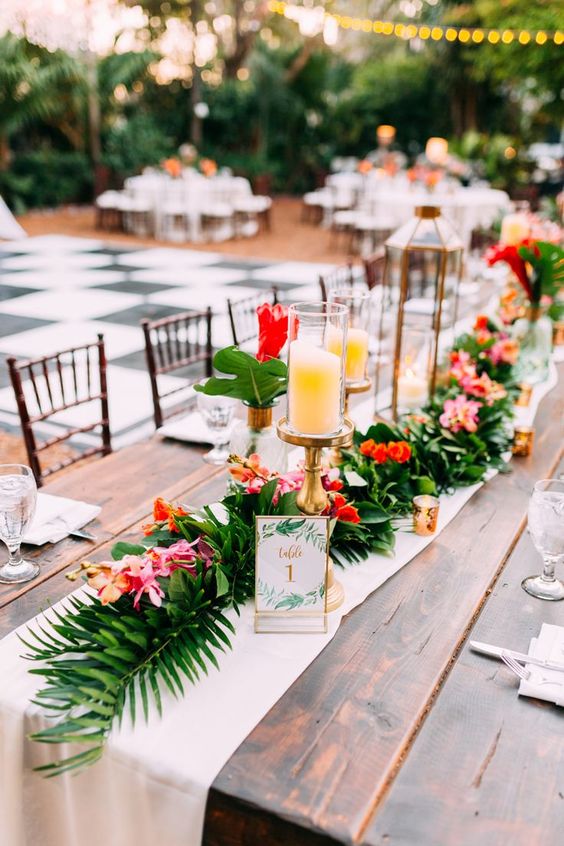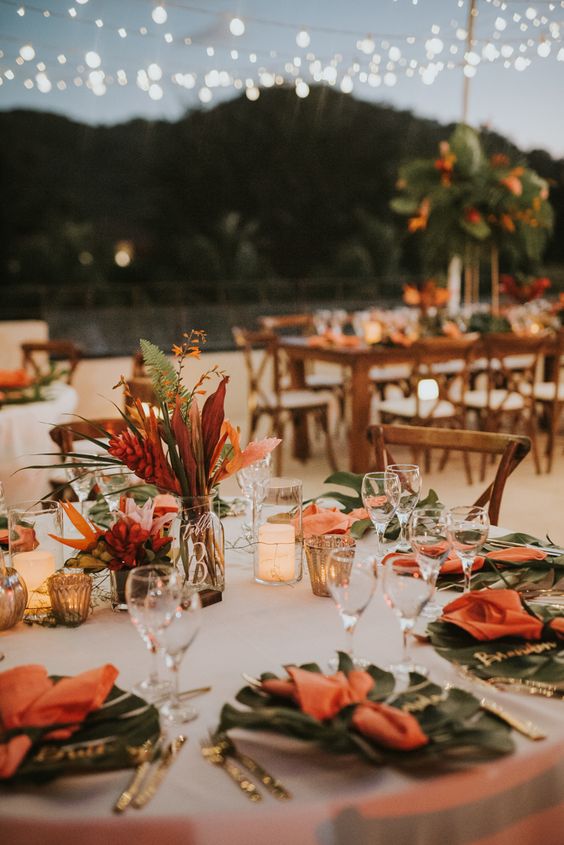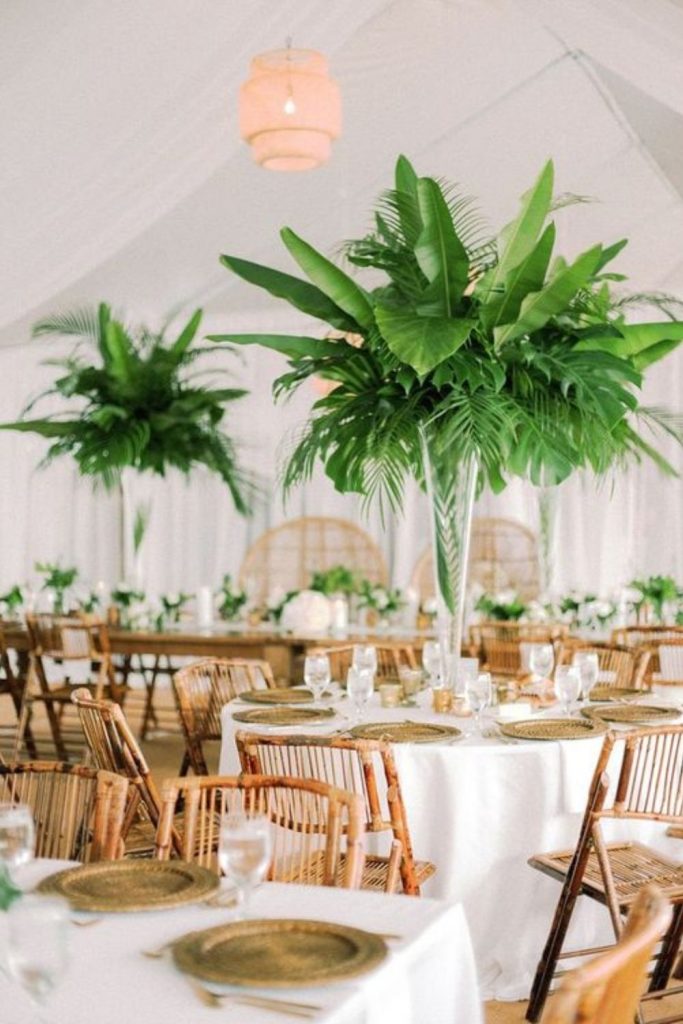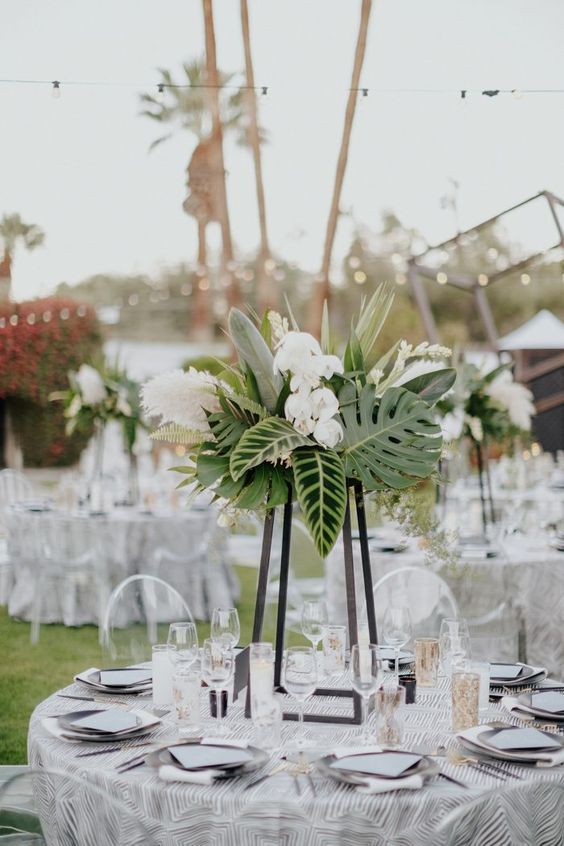 There you are lovelies! Tropical Wedding Flowers: Inspiration!