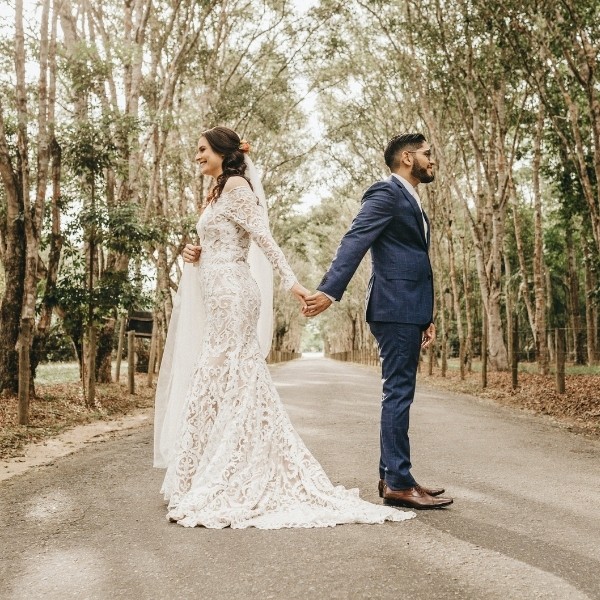 How to Plan a Wedding in 3-6 Months or Less. Let's plan this! Working on a shorter wedding planning timeline? Looking to get everything done on your wedding planning checklist in under 6 months or less? How to plan a wedding in 4 months on a small budget? You got to the right place! We're here to help you ensure your wedding day is planned accordingly despite the short timeframe!
How to plan a wedding in 3-6 months or less | 8 steps wedding planning checklist
We know you are getting butterflies in your tummy right now because your wedding is just around the corner! Getting married on such short notice is definitely a thrill!
Planning a wedding in 3-6 months or less is quite a task, which is why we are here to share tips on how to manage, tackle and stay calm during your planning journey!
We have compiled a comprehensive and wide range of ideas to thoroughly plan out the wedding without missing out even on minor details for your convenience. Just sit back and relax. A beautiful wedding is waiting for you in less than 12-26 weeks.
To help you navigate and go through what's needed to be done in a detailed checklist, you can start by downloading our wedding planning kit below.
Although a generic binder will show a breakdown of 6-8 months or more, we will help you manage those tasks in a shorter amount of time. You can still use the binder as a vendor guide and plan a wedding in 6 months checklist.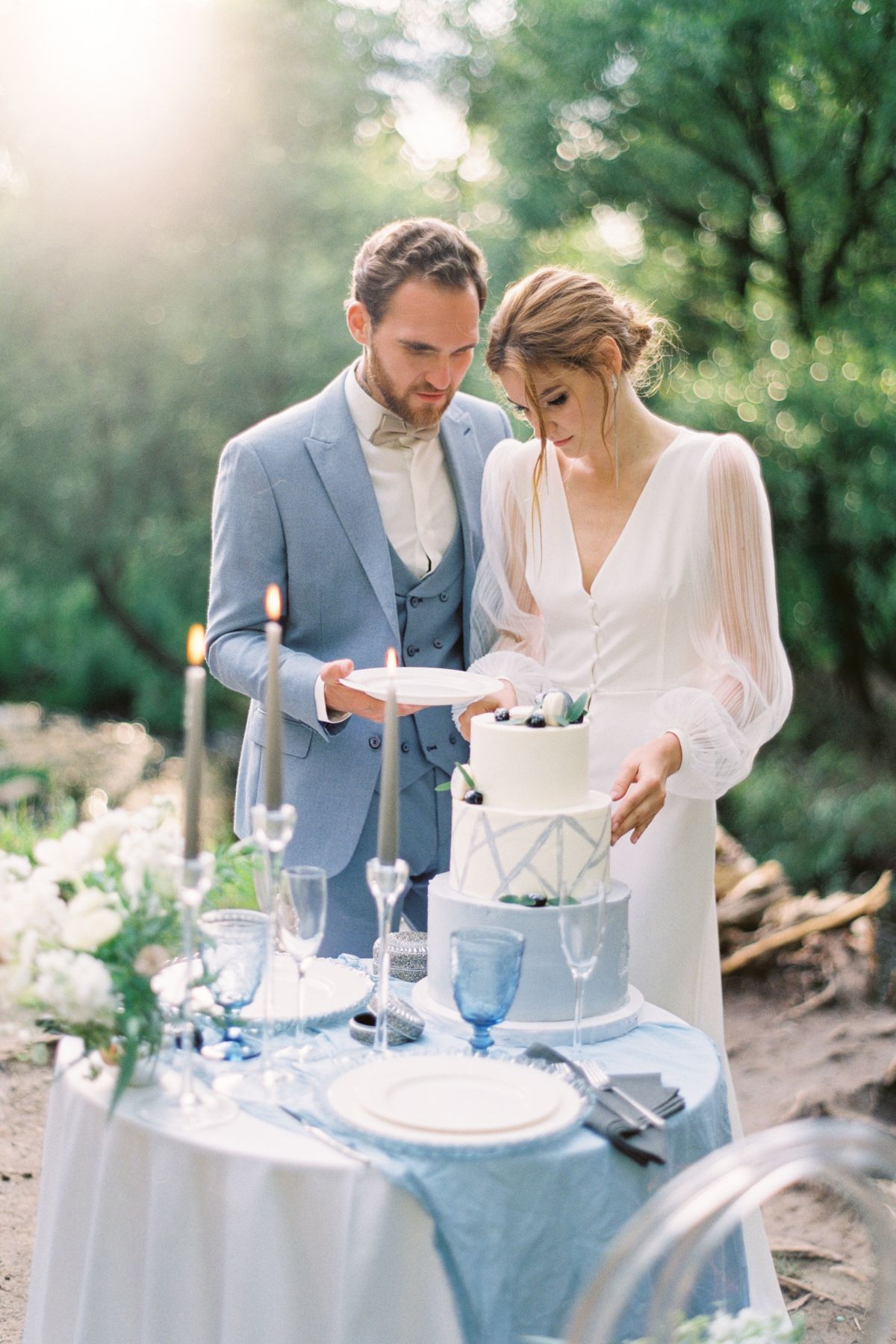 Let's get started on how to plan a wedding in 3-6 months or less!
1. Break it down clearly
The best way to tackle the tasks and decisions you are about to make is to break them down into actionable and set deadlines around them.
When you see the dates and the tasks, you will tackle them efficiently and confidently.
Read more about how you can do this with the help of this article.
2. Apply for a marriage license
Depending on where you are, this might be the first thing you have to do even before booking anything!
Check how long the processing time is and how soon you can get an appointment! There might be options to get this done online nowadays. But for the most part, you might still need to go in for an appointment as you need to confirm your identity.
For religious ceremonies, check with your church or institution about what requirements you need.
Some churches and institutions might require you and your partner to go through some seminars or other traditional steps to be taken before you can book your actual wedding date.
Double-check processing times and availability to ensure that it will meet your "finalized" wedding date!
3. Commit to a budget & style (one of the most important thing when figuring out how to plan a wedding in 3-6 months)
Since we are within the 3-6 months or less window, committing to a budget should be your number one priority.
If you have a flexible/open budget, you will still have to narrow down the amount you want to spend, as this will help you filter through vendors and decide to book efficiently (faster!)
Also, we mentioned committing to a style and not a "design" or "decor." Because a style is still something open to collaboration.
If you are looking for a minimalist style with predominantly white and green colors, you can still achieve this within the budget you set, especially when working with a creative designer and/or florist.
Working with a creative designer and/or florist will work around your style and develop decor and floral arrangements to fit your budget.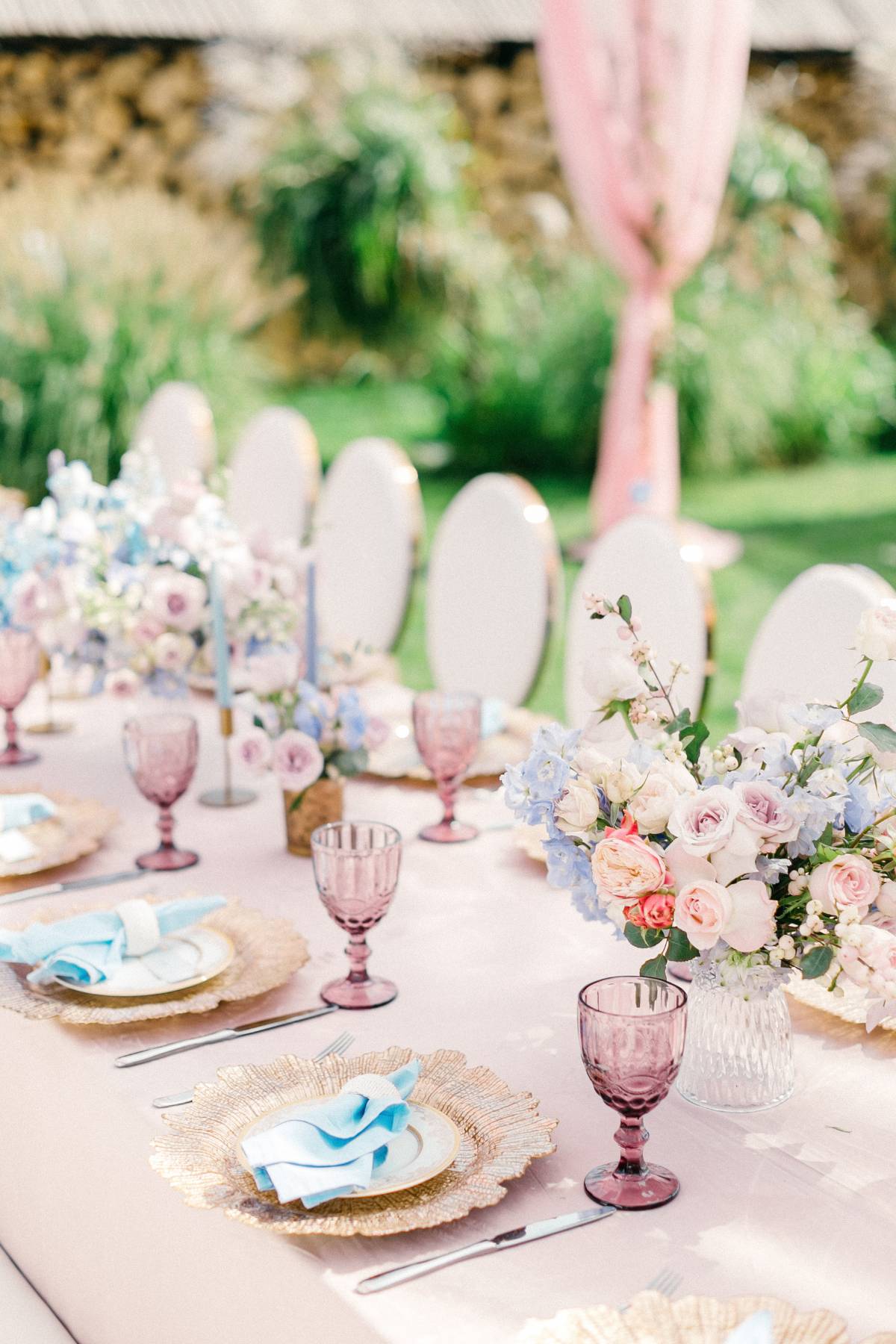 4. Confirm your guest list
One important thing about planning your wedding in 3-6 months or less is to know how many guests you are to expect.
When we say to "know" how many guests, we mean you have to be FIRM and CONFIRM it with them, even before sending the formal invitation.
You can start with a wedding website or send emails/texts about your plans to get married. If you don't have the wedding date yet, you can share the wedding month with them. This gives them an idea, and if something big happens during that month (vacation, work project, etc.), they can advise you asap.
During this time, a digital wedding invitation will help move along the RSVP and follow-up process much better.
Because it is much shorter notice than a regular engagement timeframe, you most likely know how many confirmed guests and the percentage are still unsure, especially after sharing the month with them.
From those numbers, you can start to look for venues that fit your needs and guest count.
If you are having some challenges getting RSVPs on time, you can ask for help from your wedding party.
5. Finalize the date/s
Hear us out here. This is probably one of the important things to consider when figuring out how to plan a wedding in 3-6 months or less.
The most important step of any wedding is not just selecting the wedding date, but also finalizing it.
However, due to the 3-6 months or less notice, that final date might not always be available. Having at least 3 TOP dates in mind will help you manage the stress of considering other dates.
Having your top 3 dates with you as inquire or meet with a venue of your choice will help you make a decision faster and manage anxiety and frustration better.
You can also consider booking out a restaurant or a weekday wedding if this works around your budget and availability better.
Once you have finalized the date and have filtered/researched venues, decide on it and book it.
Since, at this time, you have already somewhat had a good idea of your guest list, you can feel more confident in booking the venue that can hold your guest list.
Your officially booked venue and date will set the foundation for everything you decide to do later on.
It has been said that you should also consider your vendor's availability, which we think is somewhat true, but only to the degree that it fits your deadline in booking your date and venue. (we will discuss this further later on..)
If you work with a wedding planner or a consultant, they will help you find vendors that will meet your budget and be available on your wedding date.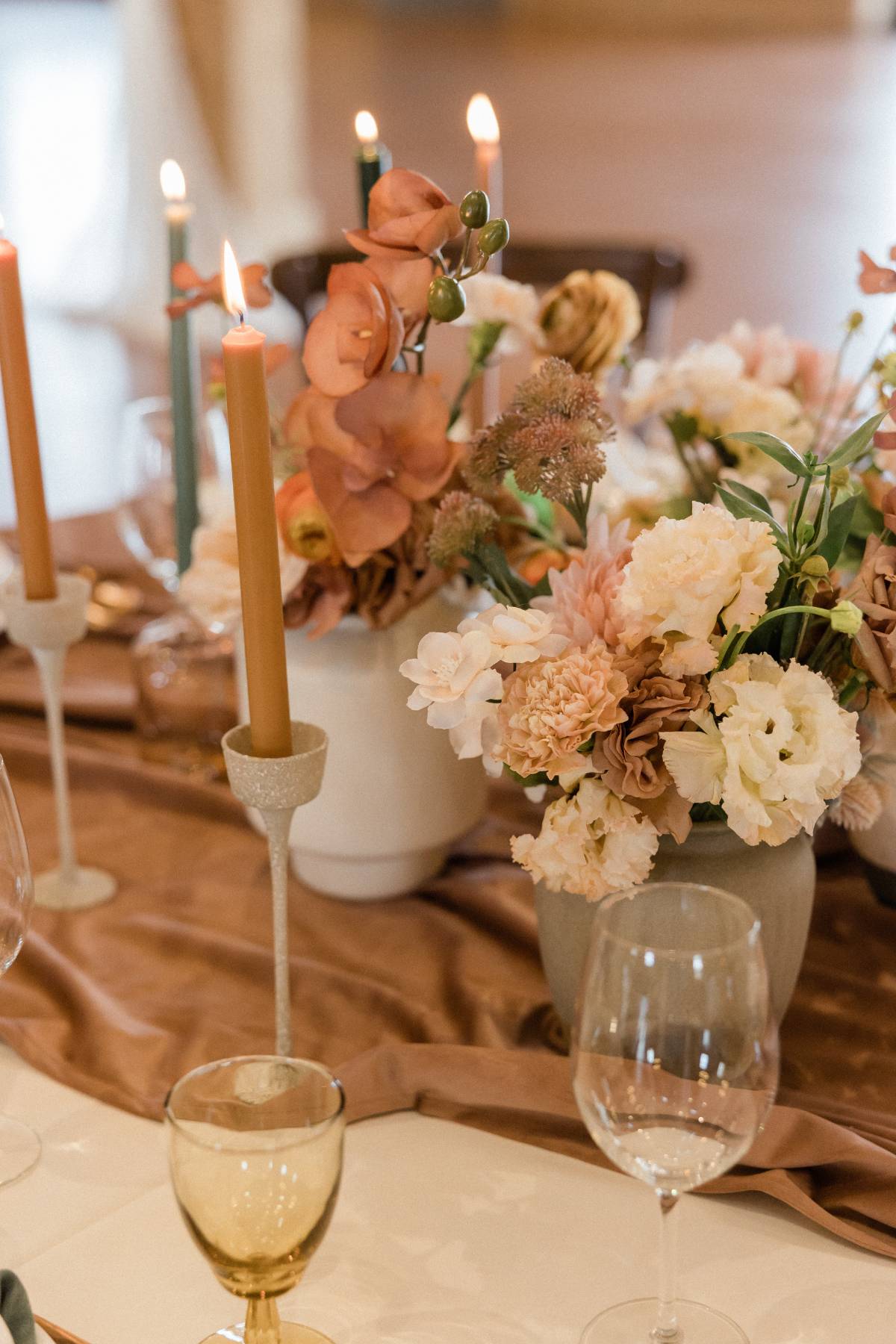 6. Book the vendors
If you have downloaded our wedding binder, you can see the timeline and checklist of the vendors you will need.
Now a generic binder might be a 6-8 month timeline, but you can still use it as a reference to see the vendors that you need.
Choosing vendors, especially when most things can be done online, will discover that you have a lot more access to them than you think.
Most vendors have extensive portfolios on their websites, which will easily show you their style and approach.
They have an "about me" and "testimonials" page that will give you an idea of their personality before you even book a virtual or in-person consultation.
It might be tempting to DIY aspects of your wedding, but with a 3-6 months wedding planning window, this will most likely add pressure that might not be the good kind.
Consider passing on most of the wedding tasks to professional vendors. If you can, work with a wedding planner or a consultant and have them handle the vendor search, and you can then focus on deciding.
Booking vendors within a short timeframe most likely will fall under one of 2 possibilities; either you might pay a premium and face unavailability, or you will be able to get good prices and great service!
Here's why.
When figuring out how to plan a wedding in 3-6 months or fewer, you will surely face challenges. Your dream vendor might be fully booked, or if they are still available, you might need to pay a premium because of such short notice.
If you have a flexible budget, paying the premium and working with your dream vendors will definitely be worth it.
On the other hand, if you are open to working with other vendors that are currently available and can work creatively around your budget (meaning multiple revisions and options), you might find yourself surprised by other options that didn't come up before and discover how much money you can save!
This is not to say that you have to compromise. We want to see it as a "discovery." Ideas were not considered valuable but turned out to be such an "aha moment" (as Oprah would put it!)
A wedding planner and/or a consultant will help you manage the research, reach out, quote, and narrow down the vendors, and will save you a great deal of time.
7. Secure wedding outfits
There are amazing selections of wedding gowns – outfits, suits, and jewelry that you can purchase either online or in person.
If you are opting to order online, you can choose to order + and – sizes. Meaning, if you are an 8, consider ordering a 6 and a 10, so you can try them all at home and keep the one that fits you best and return the others.
Finding a local alteration place that has experience in bridal gowns to help with the minor adjustments in less than 2 weeks might be a challenge, in this case – which means you might need to go in-store and find your dress there.
Going in-store shopping might work for you, as long as you clearly state your wedding date and the time frame you are in with your wedding dress consultant.
This way, your wedding dress consultant will only pull out dresses that they can get and or/adjust in-house (they have their own seamstress!) that will meet your deadline.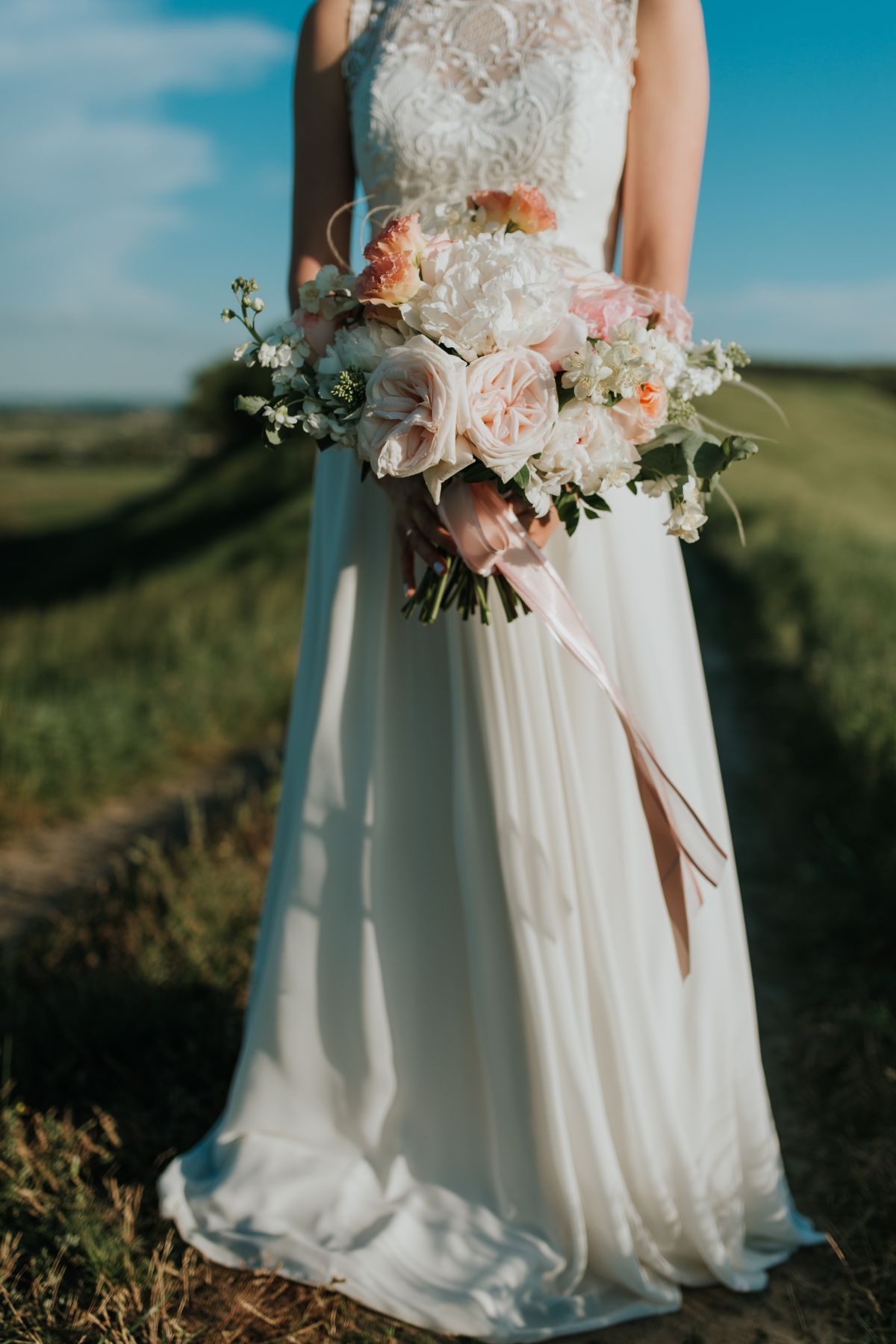 8. Finalize the details
Now the wedding foundation is all covered, you can go back on some and finalize the details.
I.e., Do you want to add a cake topper? Do you want extra flowers? Do you want to switch shoes from the ceremony to the reception? Is your wedding emergency kit stocked?
If you plan to do a wedding rehearsal dinner, you can also use this time to speak to your wedding party and other wedding vendors to go over last-minute wedding details as necessary.
PRO TIP:
You can go back and see what you can improve and refine. However, even when you finalize the details, still apply the "break it down" approach. One important step is to know when to "file it away when you break down the tasks."
This means, that if that task is done, you can file it away and relax.
Deciding that a task is "done" is one of the biggest challenges when planning a wedding within the 3-6 time frame.
But if you have set expectations and a clear breakdown early on in the planning.
It will be easier for you to make decisions and sit back and relax, knowing that you have done your best and that your wedding will be amazing!
Details also include finalizing your day-of timeline. Your day-of timeline is what your vendors will follow.
Vendors will use this guide regarding their responsibilities like timing, delivery, set-up, and tear-down.
〰️ As the whirlwind of wedding planning comes to a close, you can proudly look back on the incredible journey of crafting a beautiful celebration in just 3-6 months.
Through strategic planning, prioritization, and a dash of ingenuity, you've created a wedding that perfectly reflects your love story and captures the essence of who you are as a couple.
All the power to you! We create these guides to inspire you and contribute to your confidence as you plan your wedding!
There you are! How to plan a wedding in 3-6 months or less!