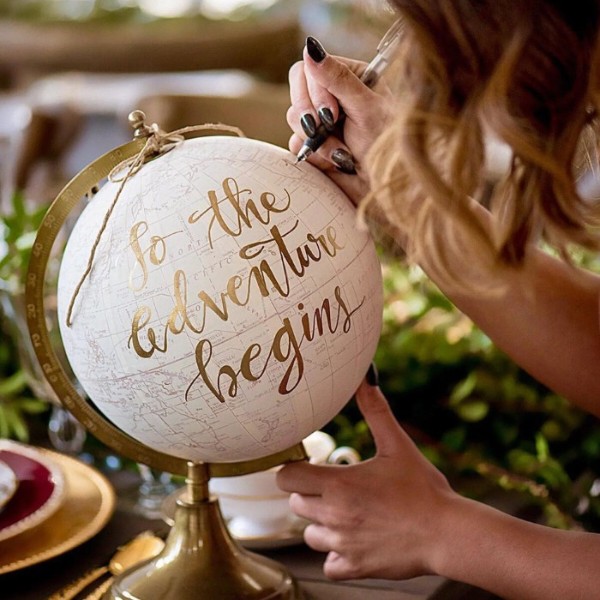 Wedding Guest Book Alternative: Ideas You'll Love. Looking for creative and clever guestbook ideas? Welcome your guests with amazing guest book alternatives. Get your wedding guests to enjoy "signing" and leaving their messages on these creative guest book alternatives!
This site contains affiliate links. For more info, please see our full disclosure.
Wedding planning means you'll start paying more attention to details. From your wedding vendors and wedding designs, there are a lot of decisions to make. This is why we create these posts to help you narrow down your options.
There are now way more options than just a pen and guest book to have your wedding guests sign. Newlyweds-to-be have a lot more unique and creative ideas on how to get their guests to leave a "message" and "memory" with them!
Welcome them to your wedding reception in a beautiful and fun way for them to sign! Also, it is no longer just a book, it's more than that. It's an interactive and cool way to get them to leave their personal notes and well wishes.
Choosing products that you can customize/personalize is always a great way to immortalize your wedding.
Also, products that you can actually use and/or display around your house to serve as a reminder of all the special people in your life who came and celebrated your wedding day with you and your partner.
From globes, framed pictures, cartoon portraits, and individual hearts to wooden panels, acrylic initials, wedding guest trees, and vinyl records, you will find inspiration here that will match your wedding vibe and style.
More importantly, something that your guests will have fun signing!

There you are lovelies! Wedding Guest Book Alternative: Ideas You'll Love!