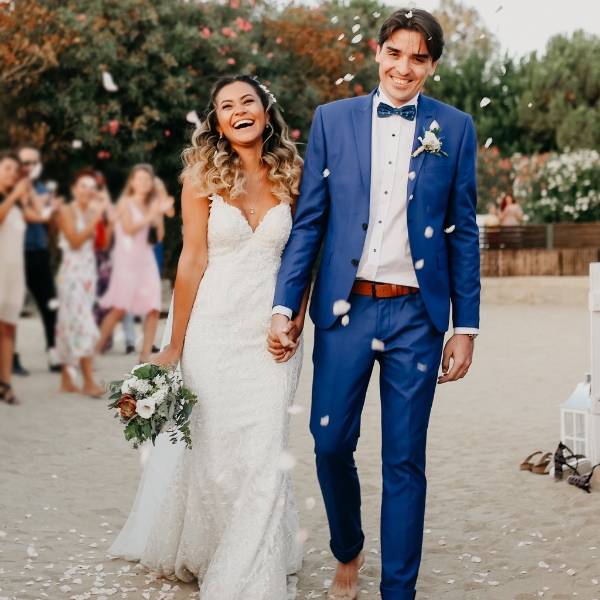 Planning a wedding on your own? Don't want to hire a wedding planner? From dream to reality. The empowered bride. Solo wedding planning. Crafting your own DIY wedding. Wedding planning is all in your hands. Stress-free wedding planning celebration.
Working on your wedding checklist? Starting your wedding planning journey? Looking forward to getting into all the details of wedding planning by yourself? Jump-starting your wedding planning process?
Planning a wedding on your own can be an exhilarating and rewarding experience. While it may seem like a daunting task, with careful organization and a touch of creativity, you can create a truly personalized and memorable celebration that reflects your love story.
You can do it! Planning a wedding can be exciting, and at the same time, it can be daunting. But with the right approach, mindset, and help, you can pull it off!
This site contains affiliate links. For more info, please see our full disclosure.
From the wedding venue, decor, flowers, ceremony, and reception to the photographer, videographer, tablescape details, fashion, outfits, and all the other details, having an efficient organizational system will be very helpful to you.
Download our free wedding planning kit here to help you get started.
Whether you are planning your wedding in 8-12 months or 2-3 months, these points are the important points that you will need to decide on to progress with your wedding planning.
In this guide, we are sharing a generic breakdown of the tasks that you will embark on as you go on this wedding planning journey.
Planning A Wedding On Your Own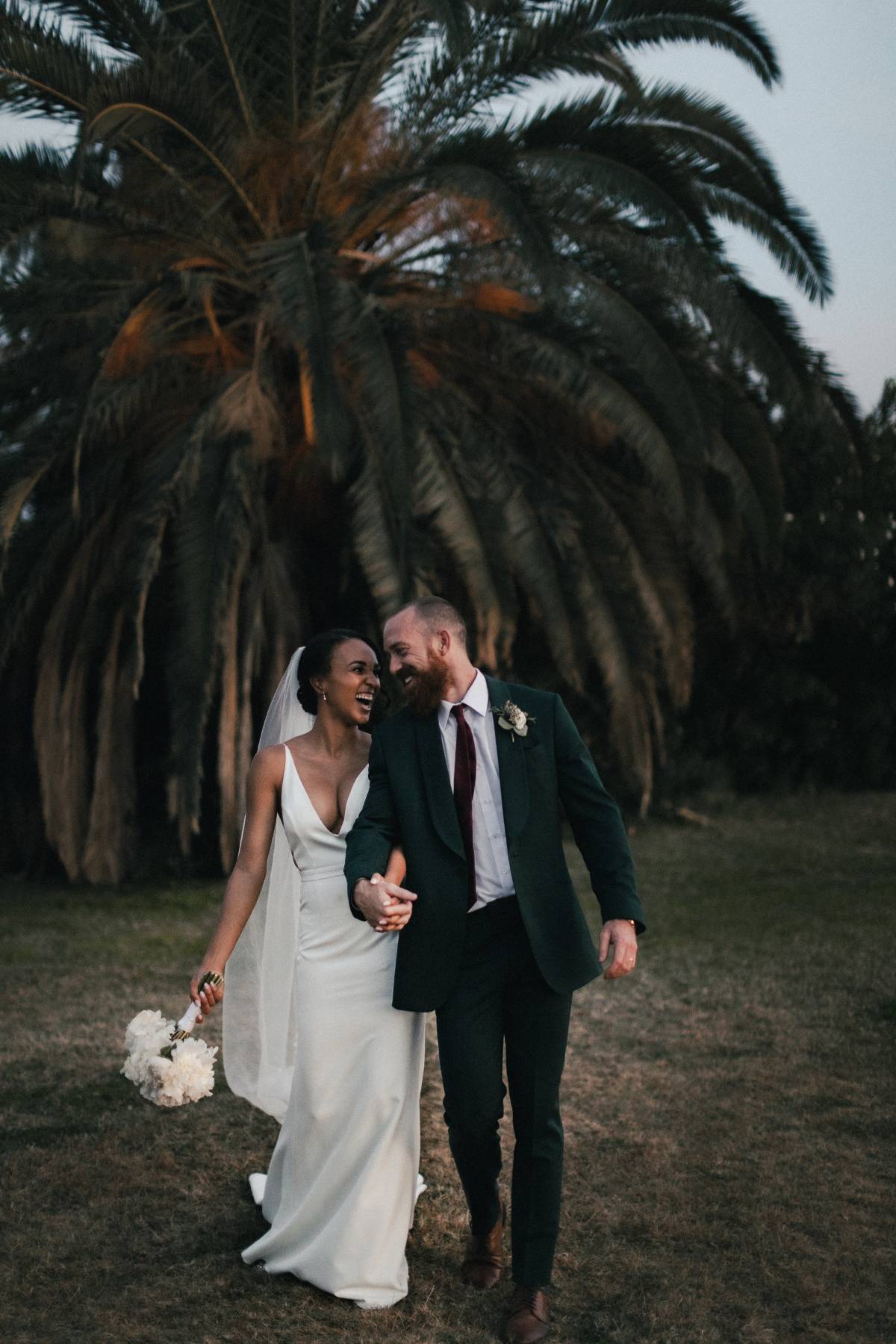 Plan the date
It can be overwhelming to decide on the wedding date, but it's important to take the time to consider all of the factors that come into play.
If you can, you can do a top 3 dates that you can discuss further with your partner.
You'll want to consider things like the availability of your institution/venue, the availability of your desired officiant, the availability of your loved ones (when applicable), and the season in which you want to get married.
Deciding on the season and actual day that you are getting married will most likely help you save some money along the way. Remember that if you have specific vendors that you want to work with, check in with them and ask if the date/s you have in mind is still available.
The wedding season is usually from June to September. However, you will face challenges with securing vendors and venues during this season. If that's the case, you may pick an off-season date for the wedding.
Don't be scared of opting for a brunch or weekday wedding! With the right approach and design, you can pull this off beautifully and pocket lots of savings!
Decide on what "type" of wedding
Are you looking to do it big? Or small? Or intimate? What is the maximum number of guests that you prefer?
Would you want to do it outdoors? Destination? Backyard?
Did you want to skip having a bridal party? Or did you want a huge bridal party?
This is the time to discuss these options with your partner and decide on what you are going for.
Also, it is good to decide at this point if you are planning a DIY wedding.
Create a budget (an important aspect when planning a wedding on your own)
Identify what elements of the wedding are most important to you and your partner. Whether it's the venue, the photographer, or the cuisine, prioritizing these aspects will help you allocate resources effectively.
Speak to your partner and go over what you are comfortable spending. Set a wedding budget. Having a Pinterest board where you have pooled your ideas and wedding goals is a good starting point to give you an idea of how you'd like your wedding to look.
Also, it will help that you already canvassed and spoken to a few vendors around your area about starting costs of wedding services.
Start by making a list of all the elements you want to include in the wedding, such as a venue, decorations, food, and music. You can download our free wedding planning kit here to help you with a checklist.
Then allocate a certain amount of money for each item based on your overall budget. You may want to prioritize certain items, such as the venue or the food, and adjust your budget as needed.
It's also important to set aside some money for unexpected expenses. Finally, compare prices for different vendors and services to get the best value (products and services) for your money.
Next, you will need to define a budget for your wedding. This set budget would determine all the other steps associated with your wedding. Therefore, you should clearly understand how much you can spend on the wedding and work around it.
This is also a good time to decide what you will be DIY-ing at your wedding considering the budget that you have set.
PRO TIP: Don't be afraid to delegate. Have family and friends help with tasks like addressing invitations and setting up decorations.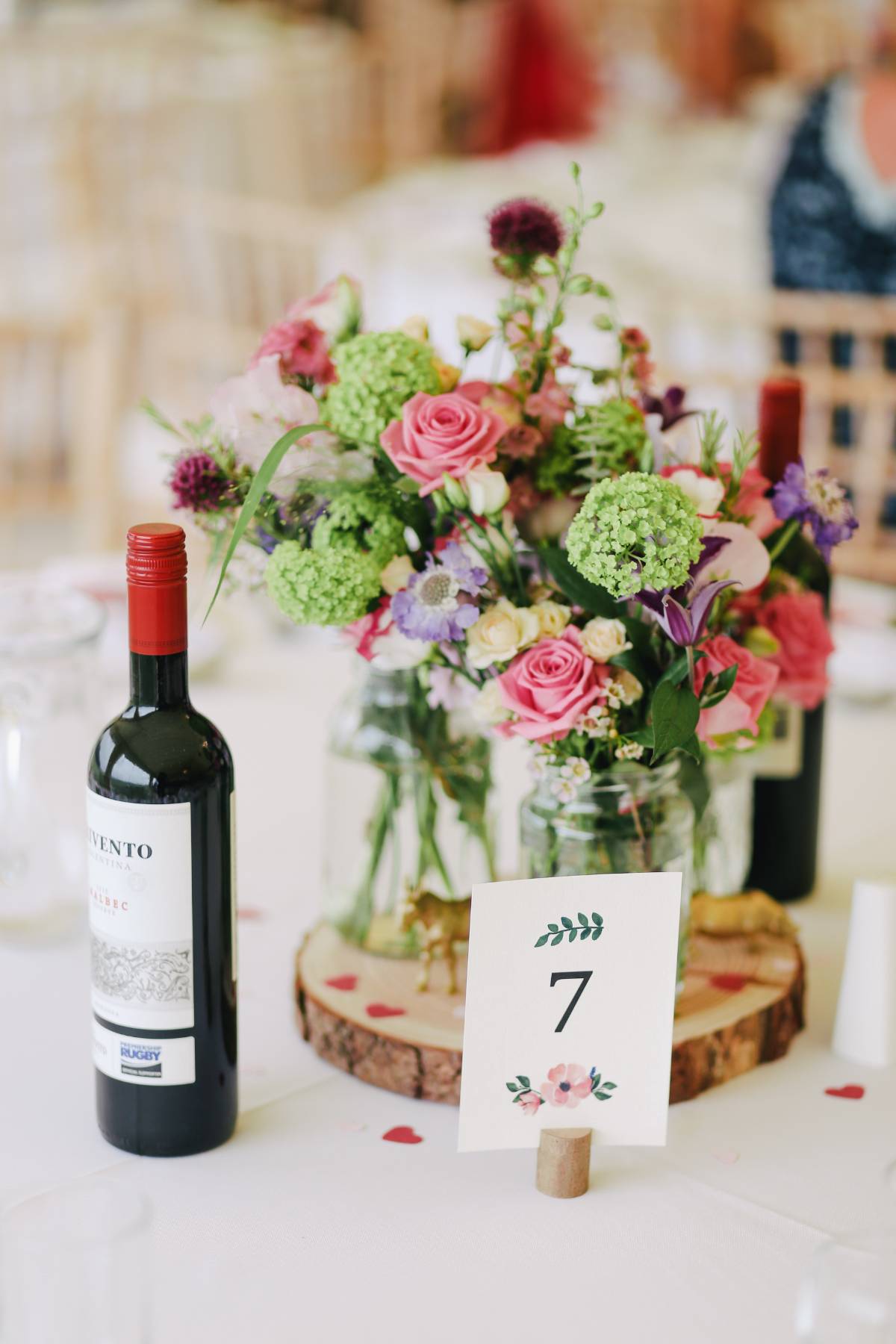 Create a checklist/timeline
Develop a detailed timeline with specific tasks and deadlines. Break the planning process into manageable steps, ensuring you stay on track and avoid feeling overwhelmed.
Establishing a wedding timeline for when tasks need to be completed will help keep you organized and on track. Make sure to build in some extra time for unexpected tasks and last-minute changes.
Make sure to get organized. Have a folder, notebook, or spreadsheet to track your progress. Websites like Wedsites can help you centralize all your wedding planning details.
Use spreadsheets, checklists, or wedding planning apps to stay organized and keep track of expenses, appointments, and contact information for vendors.
Book the venue
Booking the right (affordable) wedding venue is a key part of creating the perfect wedding day.
To make sure you find the perfect spot, take some time to research the different options available and consider your budget, number of guests, and desired atmosphere.
Make sure to ask questions and get all the information you need before making your decision.
If you plan to have a wedding at a non-traditional venue or include certain elements like live music, ensure you obtain any necessary permits and licenses.
Get started with your guest list
You need to have a clear idea about the guest count before you can set a budget and book the venue. Draft a guest list.
At this time, your bridal party (if you are having any) should be set or chosen.
Make a list of everyone you want to invite. This should include family, close friends, and anyone else you consider to be an essential part of your special day.
Start a spreadsheet or document to help you keep track of your guest list and any relevant contact details. This may be helpful as you continue to add and remove names.
Get an inspiration board started
Creating inspiration boards is a great way to jump-start your wedding planning process. Here are some helpful tips to get you started:
Choose a platform to create your inspiration board. Pinterest is a popular choice, but you can also use a website like Canva or Word to create a physical board.
Start by searching for keywords related to your wedding style, such as 'bohemian wedding' or 'traditional wedding'. This will give you a good starting point to find visuals that match the look you're going for.
Once you find some images that you like, save them to your board and organize them into categories that make sense for your wedding. This could include things like flowers, cakes, decorations, dresses, and so on.
As you create your board, don't be afraid to mix and match different styles and elements. This will help you create a unique and personal look for your wedding.
Finally, take a step back and review your board. Does it accurately reflect the vision you had in mind? If not, make adjustments until it feels right.
PRO TIP: Remember that as you speak to wedding vendors, especially in terms of flowers and decor, they might present options that are SIMILAR to your original choices to fit better with the budget that you are working with.
Attend local bridal shows (great tip when planning a wedding on your own)
After you plan a budget, you will not need to meet and book your wedding vendors.
Visiting a bridal show can be a great way to explore all of your options for vendors and services, get inspired by the latest trends, and save money with exclusive discounts.
It's a great way to get the ball rolling and help you start making decisions for your big day. Collect business cards and speak to vendors to get to know some processes of booking and services rendered to give you a better understanding of your investment.
PRO TIP: Bring a printout of your inspiration board and share it with wedding vendors at the local bridal shows to get feedback and pricing expectations from the vendors. This will help you revisit and reevaluate your vision, designs, and budget.
Research various vendors and venues, read reviews, and compare prices.
Book the rest of the wedding vendors
Make a list of the wedding vendors you need (or want to work with!). This will help you stay organized and focused.
Research your options. Check out reviews and portfolios to find the perfect vendors for your special day.
Contact the vendors. Ask questions and get to know their services. Make a decision. Once you've found the perfect vendors, go ahead and book them!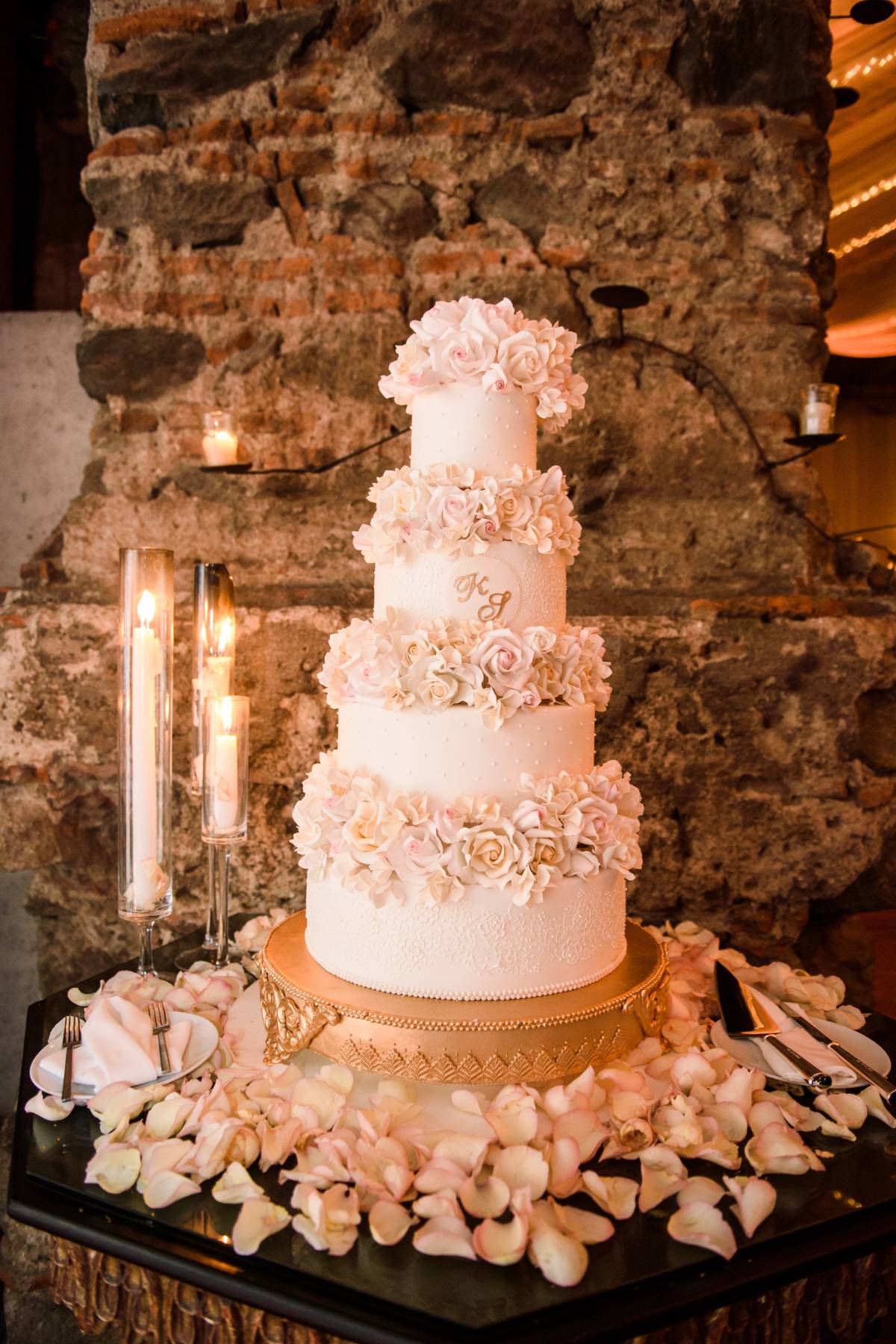 Send out invitations
Start preparing the invitations to be sent out at least 2 months before the wedding.
You can also start with a save-the-date either by printing them out or sending digital invitations first and/or setting up a website, this way, your guests are aware of the date and plan.
The rest of the details can be shared even 3-4 months before the wedding, as long as you send the save the date 4-6 months before.
There is no one else that knows your guest lists' needs more than you and your partner. So you should use a time frame that you feel is most beneficial.
Waiting on RSVPs will also affect how soon or later you decide to send these save-the-dates out.
Here is a post to help you determine when to send out your wedding invitations.
Wedding Shopping (schedule this when planning a wedding on your own)
Create a detailed list of all the wedding shopping you'll need. This can include outfits, favors, gifts, pre-wedding events, and other similar purchases.
This will help you keep track of costs as well as an inventory of what you already have and what you still need.
Add this to your calendar and buy them according to your schedule so you won't feel overwhelmed. This will also help with the flow of money so there won't be big chunk deductions happening. It will be more of a steady flow.
Because you have a steady flow of purchases, this will also give you time to shop around to compare and find better deals.
Finalize details and timelines with vendors
Now that you have your guest list and are almost approaching the wedding, time to finalize the details with your wedding vendors.
If you have already created a timeline, go over it with your wedding vendors to ensure that everyone is on board and that the allotted time is doable.
At this time, once you finalize the wedding timeline, send a copy to all wedding vendors involved. Communication is important. Confirm with them to ensure everyone is on the same page. As well as expectations are managed accordingly.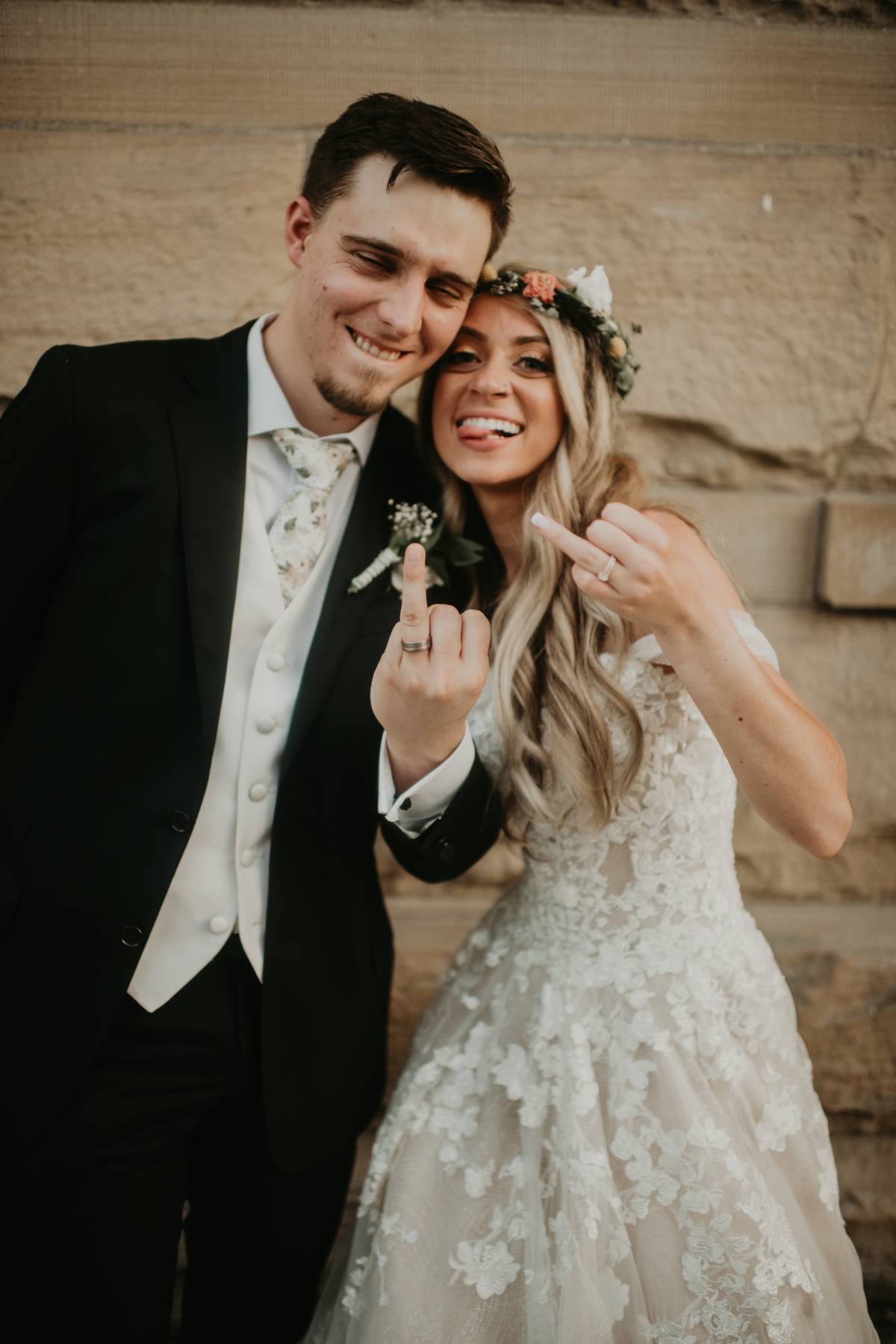 Plan the rehearsal
It is better if you can do a rehearsal before the wedding. This is a great time to go over your wedding rehearsals is done to "practice" how things "will" happen at your wedding.
There is usually a focus on the ceremony part for rehearsals as there will be other people involved. From walking down the aisle, the timing, the vows, the order of ceremony, who will sit where, and other similar activities.
Having this *wedding rehearsal* helps you, your partner, and everyone involved to be more present during the wedding day since all of the questions and whatever insights or emotions were already addressed prior.
Take care of yourself
Amidst the planning process, don't forget to take care of yourself physically and emotionally. Self-care is essential to ensure you remain stress-free and present during this significant moment.
Enjoy the planning process and celebrate every milestone along the way. Remember that your wedding is a celebration of love, and the journey leading up to it is part of that celebration.
No wedding is entirely perfect, and that's okay! Embrace the imperfections and focus on the love and joy that surrounds your special day.
On the wedding day itself, delegate responsibilities to trusted friends or family members so you can fully enjoy your special day.
Don't forget to relax and have fun. It's important to take a step back and enjoy the process instead of getting overwhelmed by the details.
There you are lovelies! Planning A Wedding On Your Own!