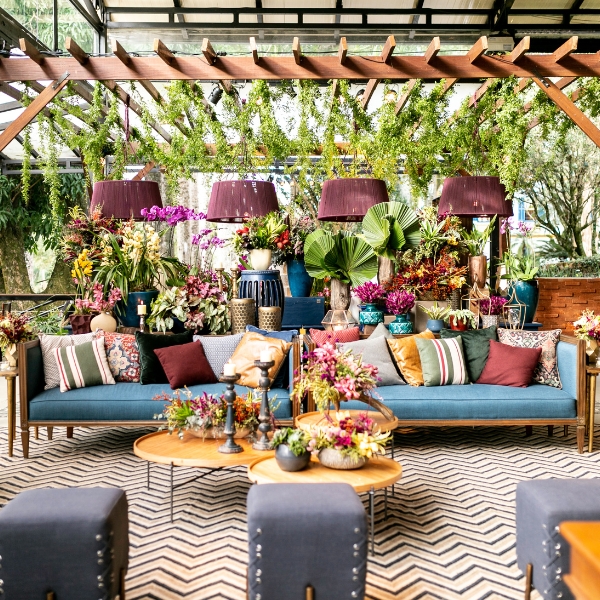 Best Wedding Venues For Small Weddings. Intimate Wedding Venue Ideas. Small scale, big impact. Enchanting venues for your small wedding celebration. Unique venue ideas for your closest circle on your big day. Intimate wedding venues to consider.
Big isn't just the "way to go" when it comes to weddings. The timeless allure of intimate weddings has captured the hearts of couples worldwide.
As the world evolves, so do wedding trends, and the desire for small, meaningful celebrations has gained popularity.
Intimate weddings allow couples to focus on the true essence of their love and commitment while surrounded by their closest family and friends.
But what is a small and intimate wedding anyway?
An intimate wedding is a small-scale, personal, and often more private wedding celebration that typically includes a limited number of guests, usually ranging from around 20 to 50 people.
The focus of an intimate wedding is on creating a close-knit and meaningful experience for the couple and their closest family members and friends.
While intimate weddings can still involve significant expenses, the overall cost is often lower compared to larger weddings, as there are fewer guests to accommodate.
With a smaller guest list, couples may have more flexibility in terms of seating arrangements, catering choices, and overall event flow.
The smaller scale of intimate weddings often leads to a heightened emotional atmosphere. The couple and their guests share a strong sense of closeness and connection, which can make the ceremony and celebration more heartfelt and intimate.
And one of the key elements that set the tone for an intimate wedding is the venue.
In this post, we'll explore a range of intimate wedding venue ideas that help couples craft unforgettable moments in cozy spaces.
Best Wedding Venues For Small Weddings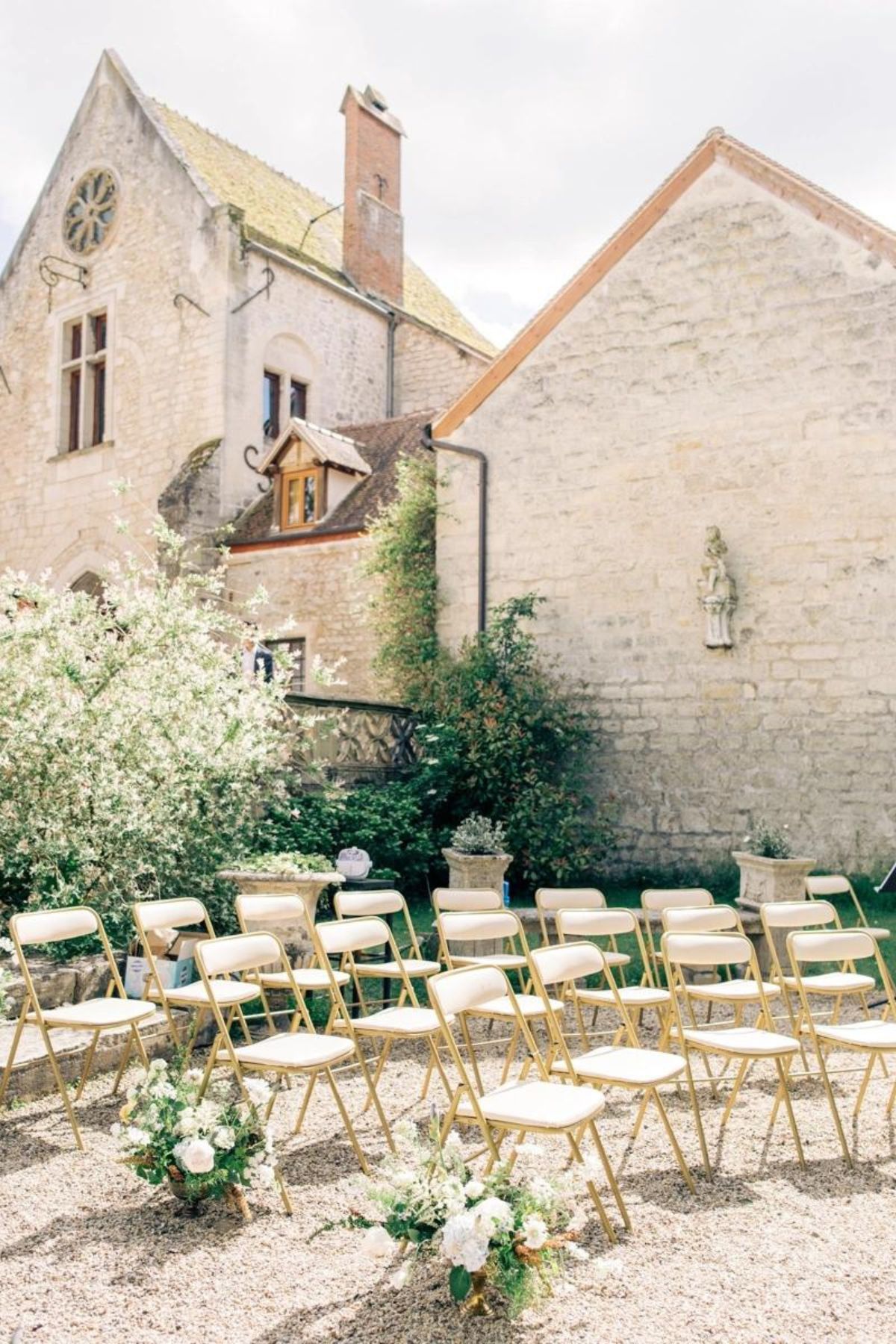 Rustic Countryside Retreats
Embrace the charm of the countryside with a rustic retreat as your intimate wedding venue.
Imagine exchanging vows in a quaint barn adorned with fairy lights, or under the shade of a majestic tree in a meadow.
Rustic venues offer a cozy and warm atmosphere, inviting your guests to share in the love you're celebrating.
Barns, farms, and vineyards are popular choices for couples seeking a rustic and intimate ambiance.
There are also cottages that you can rent for weddings and events which will make your planning so much easier since you can also use the cottages for accommodations and getting ready!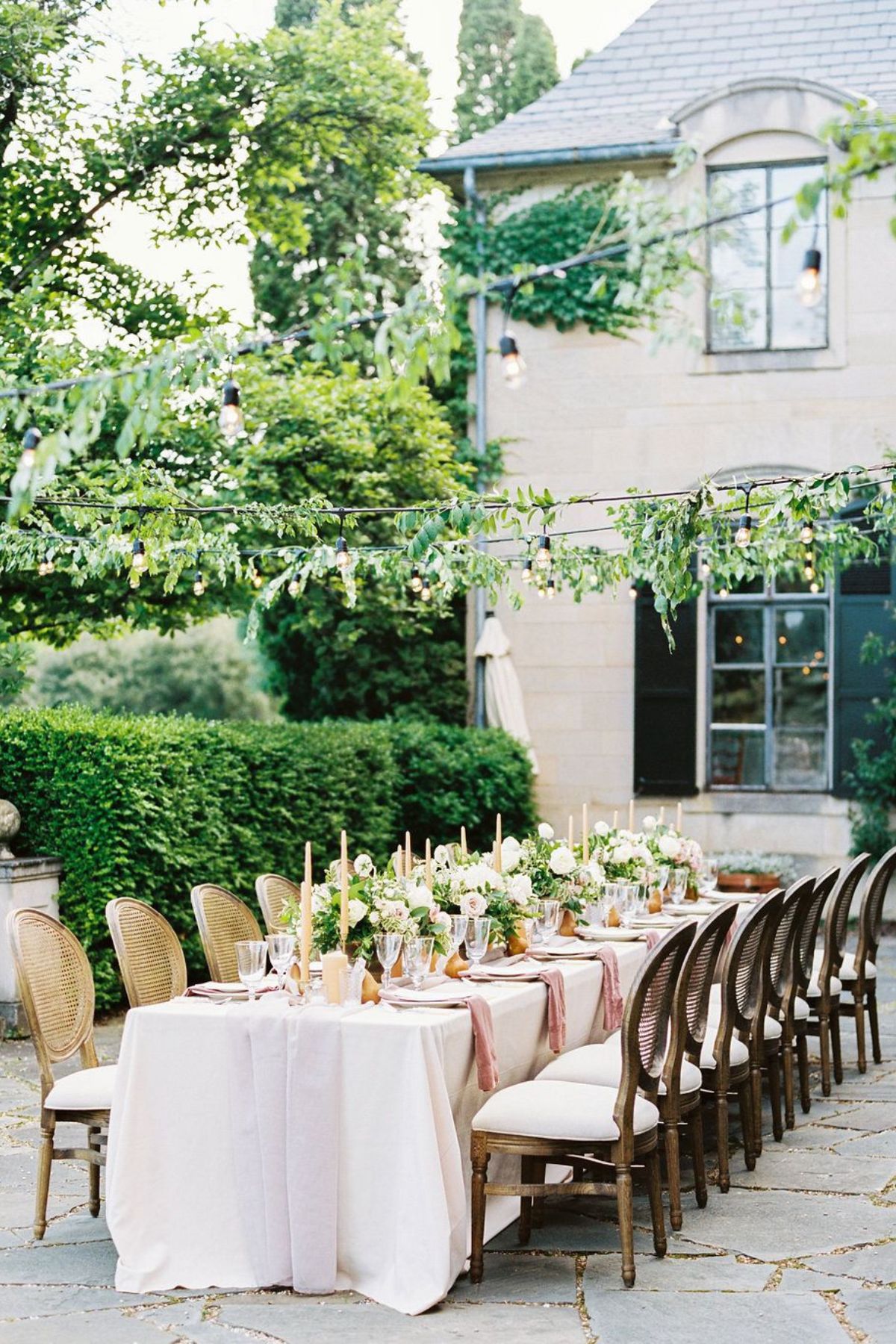 Historic Bed and Breakfasts
For a touch of vintage elegance, consider hosting your intimate wedding at a historic bed and breakfast.
These charming venues often feature beautifully landscaped gardens, cozy parlors, and well-appointed rooms.
The intimate setting of a bed and breakfast creates a sense of home-away-from-home for your guests, making everyone feel like part of a close-knit family gathering.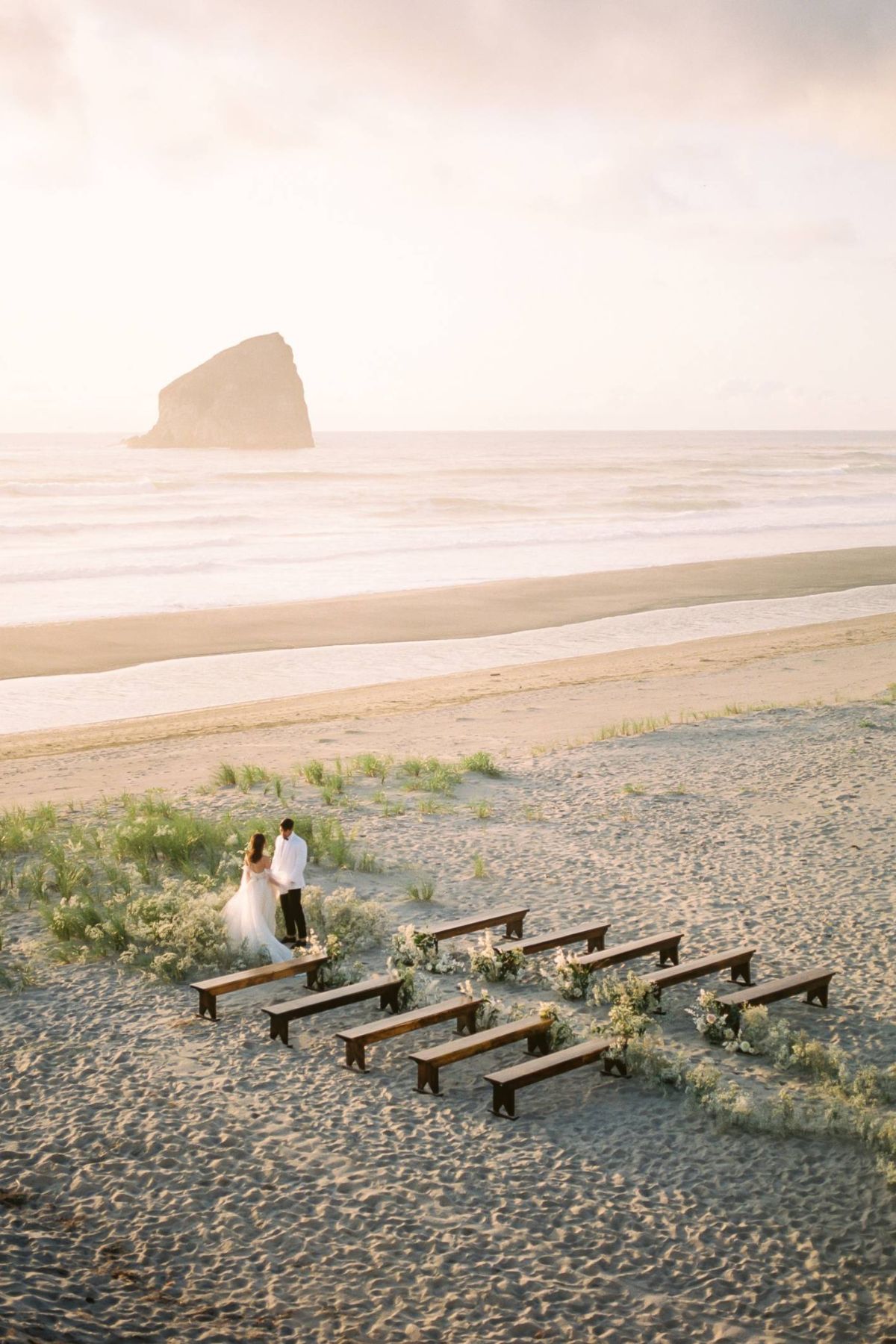 Secluded Beach Escapes (one of the most romantic best wedding venues for small weddings!)
If you're drawn to the sound of waves and the feel of sand between your toes, a secluded beach wedding might be your dream come true.
Opt for a lesser-known beach location to keep the intimacy intact. Whether it's a sunrise ceremony or a sunset celebration, the natural beauty of the beach creates a breathtaking backdrop for your special day.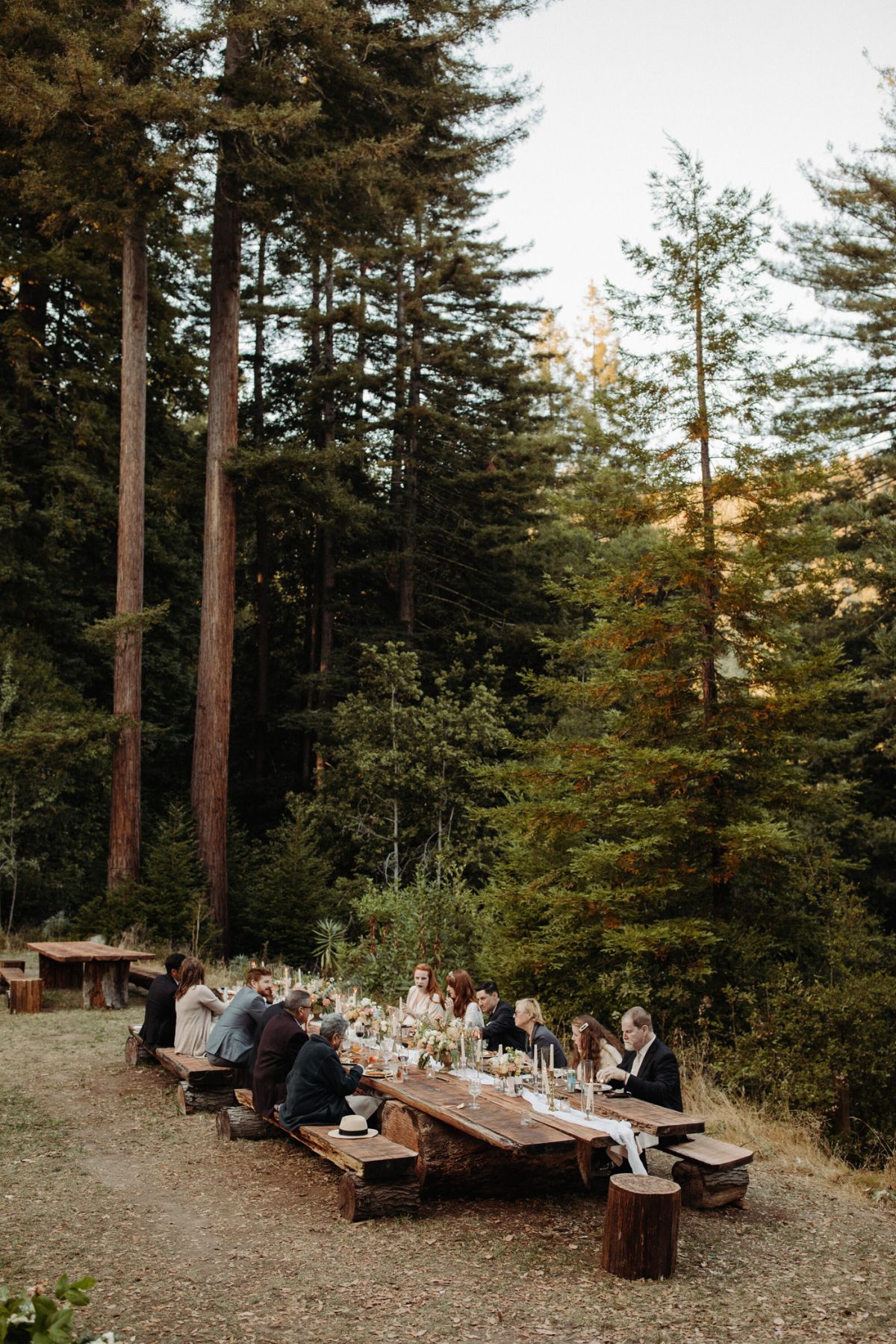 Enchanting Forest Clearings
Escape into the depths of the forest for a fairytale-like wedding experience.
A clearing surrounded by towering trees and dappled sunlight offers a magical atmosphere
Consider an intimate ceremony followed by an alfresco reception among the trees. With the right decor and lighting, you can transform the forest into a romantic wonderland.
Remember to speak to your local government and literally "clear" out requirements to ensure you are not violating anything.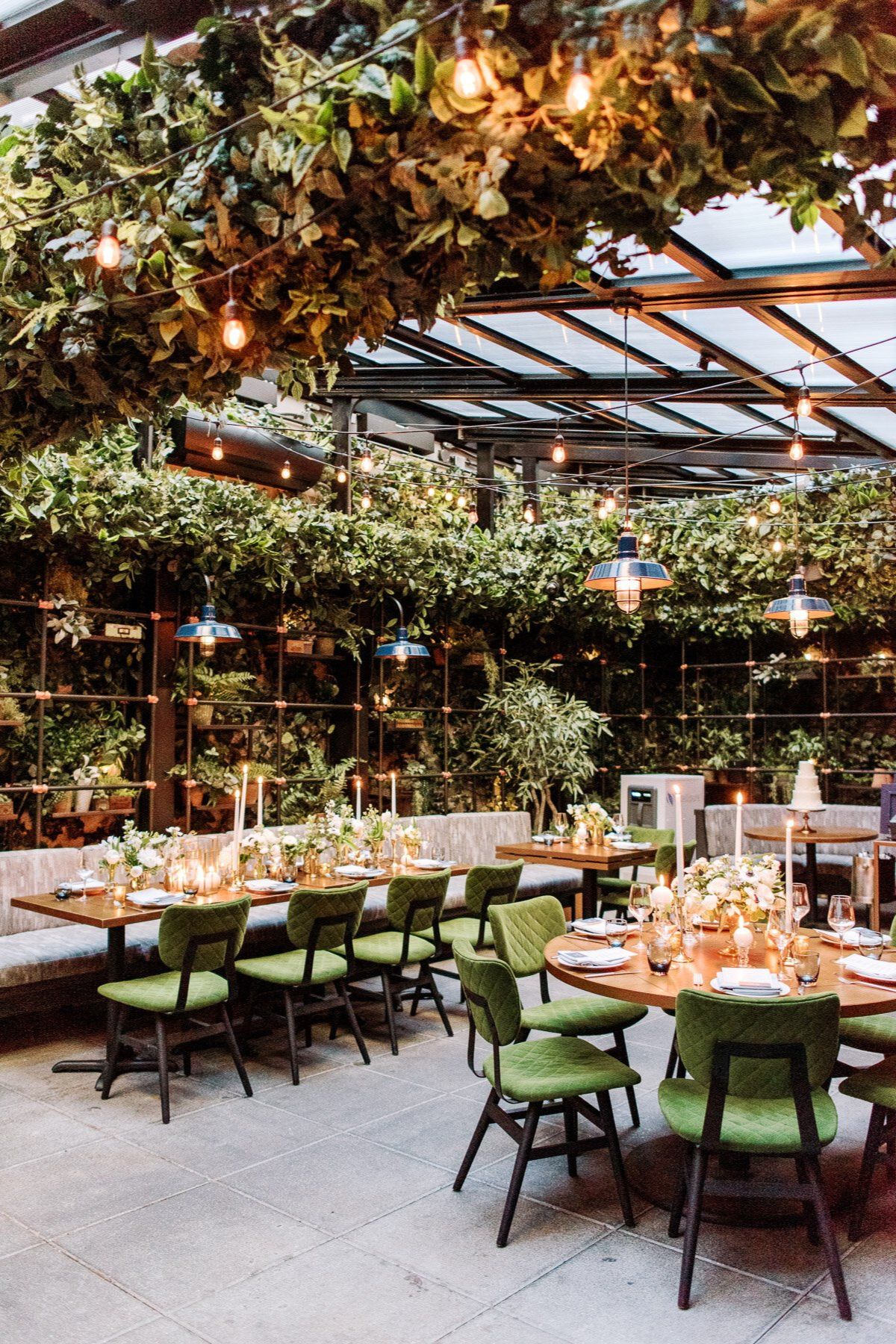 Quaint Restaurant Courtyards (one of our readers' fave best wedding venues for small weddings)
Charming restaurants with intimate courtyards or gardens are ideal for couples who want an effortlessly stylish wedding celebration.
If you've been here before, you know how we love restaurant weddings and how versatile they can get, not just for the vibe you are going for, but also for your budget.
These venues provide a ready-made ambiance that requires minimal decor. The delectable food and cozy atmosphere will make your guests feel like they're attending an elegant dinner party.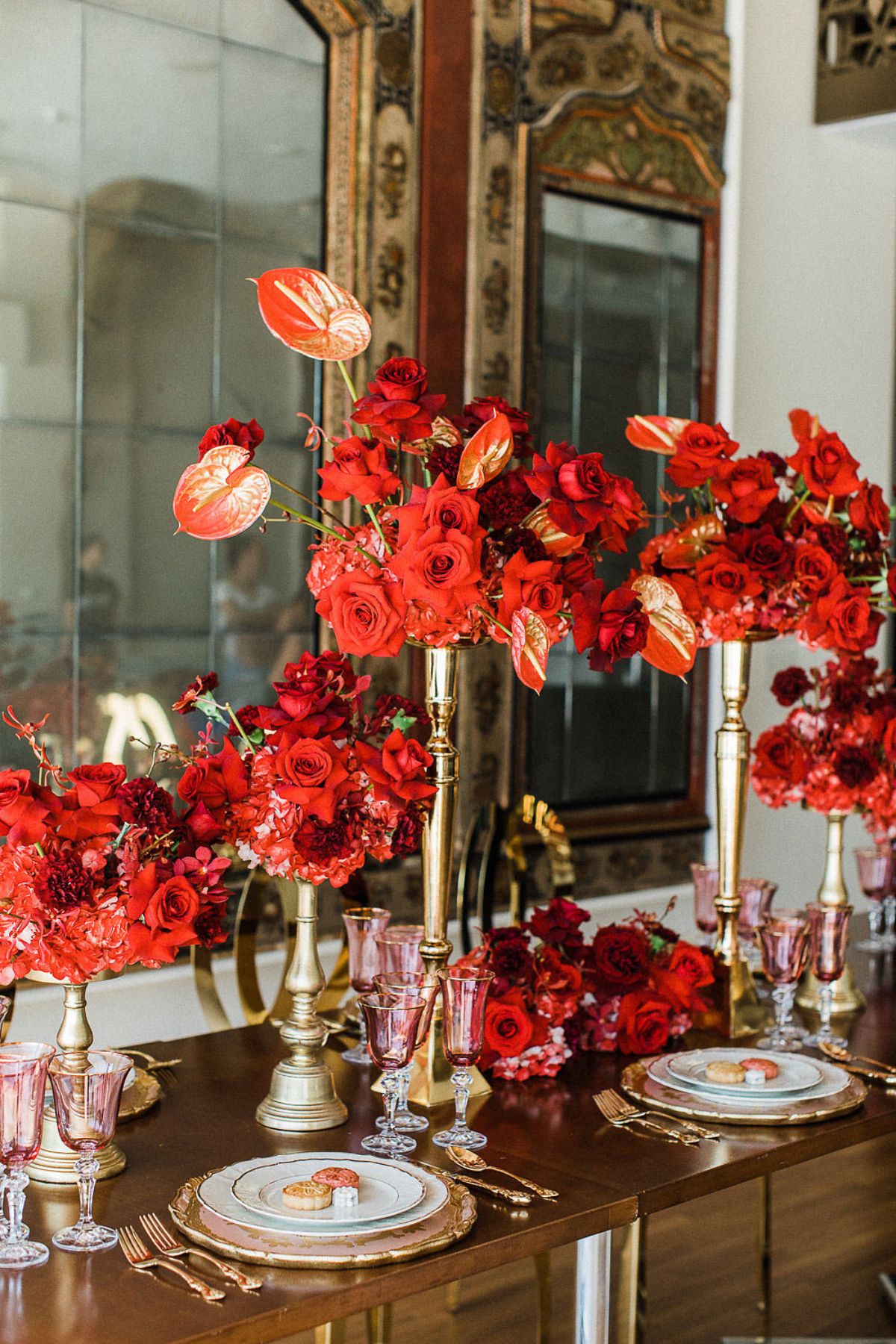 Art Galleries and Small Museums
For couples with a penchant for culture, art galleries and small museums offer an unexpected and captivating wedding venue.
The unique surroundings provide conversation starters and create an atmosphere of creative inspiration. Customize the space with your choice of artwork or exhibits that hold personal significance.
If you are looking to party, this might not be the "best" option for you due to restrictions – it is an art gallery and museum after all.
But what you can do is hold your ceremony here, but perhaps consider taking the "party" somewhere else.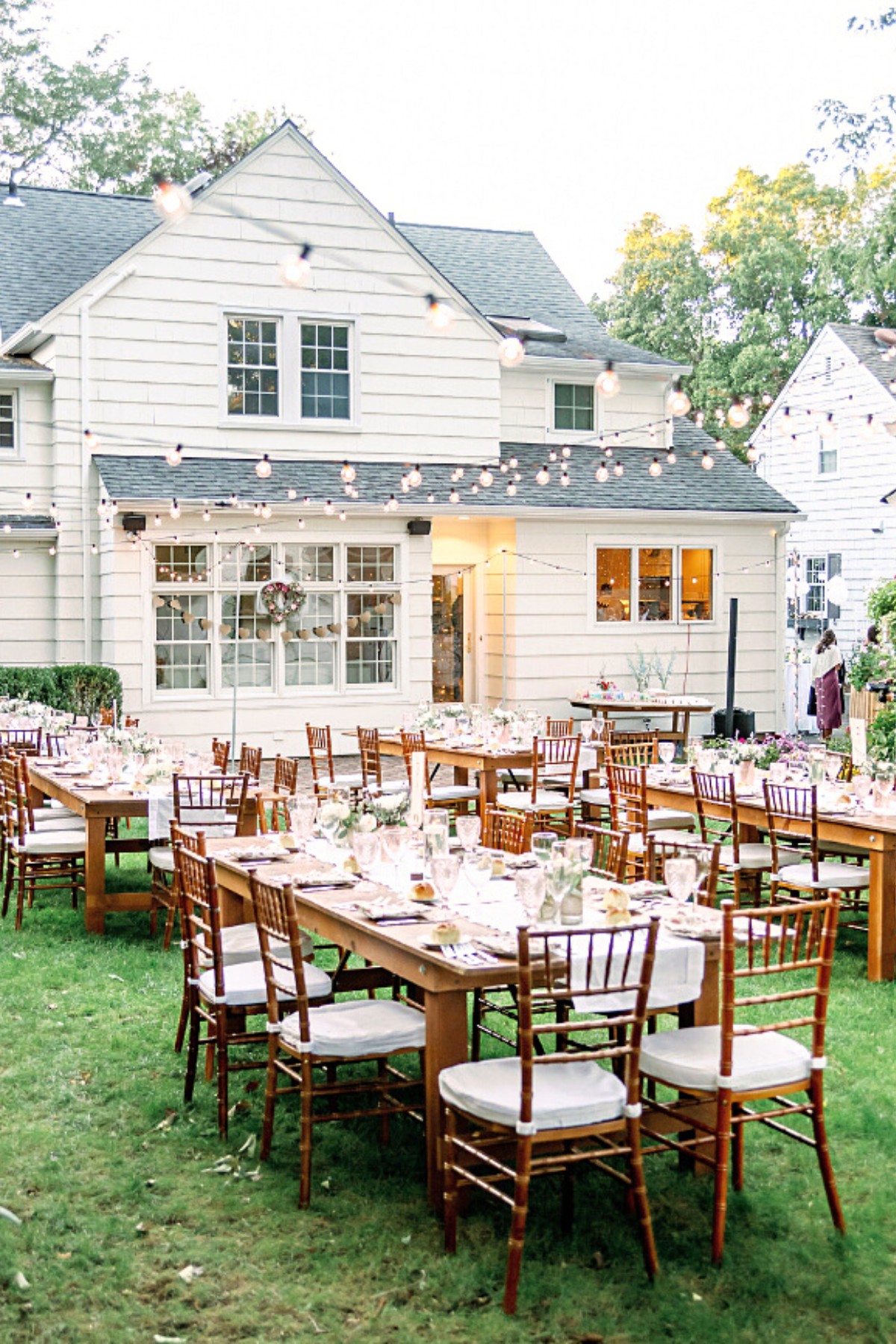 Private Home or Villa
If the idea of hosting your wedding in a familiar and comfortable setting appeals to you, consider a private home or villa.
This option allows for complete personalization and creates an intimate, family-oriented atmosphere.
Whether it's your own backyard or a rented property, the flexibility of a private home venue allows you to curate every detail to reflect your unique love story.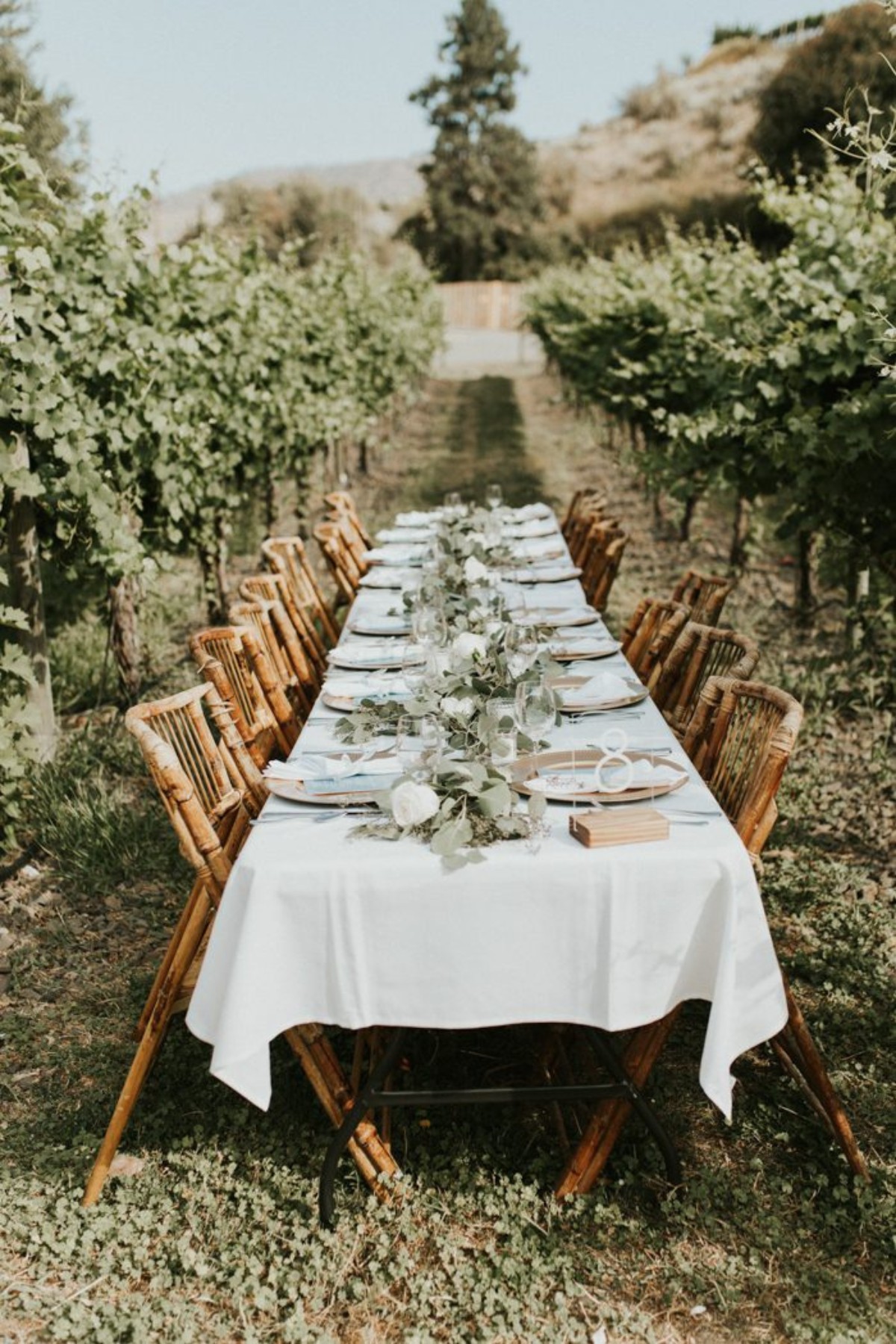 Vineyard
When it comes to choosing the perfect backdrop for your intimate wedding, few settings rival the romantic allure of a vineyard.
Picture lush rows of grapevines, the warm embrace of the sun, and the subtle scent of blooming flowers in the air.
From the stunning visuals to the intimate guest experience and the opportunity to indulge in exquisite wines and cuisine, a vineyard wedding provides an unforgettable celebration that perfectly encapsulates the essence of love.
〰️ In the end, an intimate wedding is all about celebrating your love in a space that resonates with your personalities and preferences.
From rustic countryside retreats to charming bed and breakfasts, and from serene beach escapes to enchanting forest clearings, the possibilities are endless.
Regardless of the venue you choose, the key is to create an atmosphere that embraces your loved ones and allows you to cherish every moment of your special day.
After all, it's not the size of the venue that matters, but the depth of the love shared within its walls.
Okay, but also, if we're being real, the venue does matter because it sets the tone. But it doesn't mean you can't transform any space into what your vision is.
When you work with the right crew – including a wedding planner, they will help you develop ideas that will fit your budget and match your vision as closely as possible.
For these venues, working with a planner who has already worked in that venue previously will help you with all the logistical, as well as paperwork requirements.
Investing in professionals will help you get on your wedding planning journey on the right foot.
There you are lovelies! Best Wedding Venues For Small Weddings!