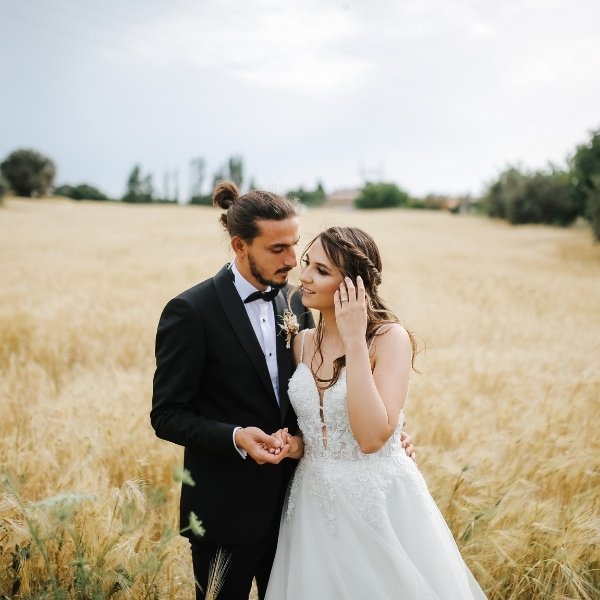 How To Plan A Wedding In Less Than 3 Months. How are you feeling lovely? In 3 months, it will be your big day! Wedding time baby! If you're thinking that you can't plan a wedding in less than 3 months, well, you are thinking wrong. Because we got tips for you to help you successfully plan your wedding beautifully and stylishly in less than 3 months!
This site contains affiliate links. For more info, please see our full disclosure.
Before we share these tips, we wanted to preface that the 3 months you have to plan your wedding will not leave you a lot of room to wiggle around. This means you might be open and willing to look at alternatives. Options that you might not have originally considered will come to light to be reviewed.
This is quite a checklist for your wedding day! You can start by downloading our free wedding planning kit below and getting started!
1. Create a detailed list
Get a wedding planning checklist started. Hear us out here. When you create a detailed list of your non-negotiables and check your wedding budget, you and your partner iron out any differences that might come up.
A detailed list can include your to-do lists, "to book" list and scheduled bookings. Review your schedules together and break down tasks to make it easier for both you and your partner to make an informed decision.
While you are creating this, ensure to finalize your wedding guest numbers as well.
Understanding the average cost of a wedding in your area can help you have an idea of what you can work with in terms of budget and the number of wedding guests.
Also, speak to your partner about the major expenses in detail – like the wedding reception, purchasing wedding rings, wedding dress, and other aspects that you or your partner would want to put more money on.
The reason you'd want to do this is that due to the shorter prep time, there might be extra rush fees that can incur for personalized/customized wedding items – which you'd want to consider when you do your budget.
After creating your list, review them with your partner. Gauge if this is something that you can handle realistically. This is also a good time to decide if you'd want to work with a wedding planner to help you out.
2. Apply for your marriage license and register your wedding at your church (if needed)
This usually takes up to 1-2 months. Get this out of the way and check it off your checklist. Check the processing time and documents required.
There are churches and institutions that might need you to take classes or other paperwork in order to apply to get married.
Double-check all the documents and requirements to avoid any hassle closer to the date.
3. Book your venue (date and time!) *you won't be able to move forward on how to plan a wedding in less than 3 months without your venue booked!*
This is an important step to help you move forward. Book your wedding venue right away. This might mean that you must be flexible with your dates.
You won't be able to move forward with booking the rest of your wedding vendors if you have not booked your wedding venue, date, and time.
Restaurants are also good venues if you buy them out. They can usually handle last-minute bookings. This might be on a Sunday or a Friday night.
At this time that you have finalized your date and booked your wedding venue, send your wedding invites asap and/or set up your wedding website for your guests to follow.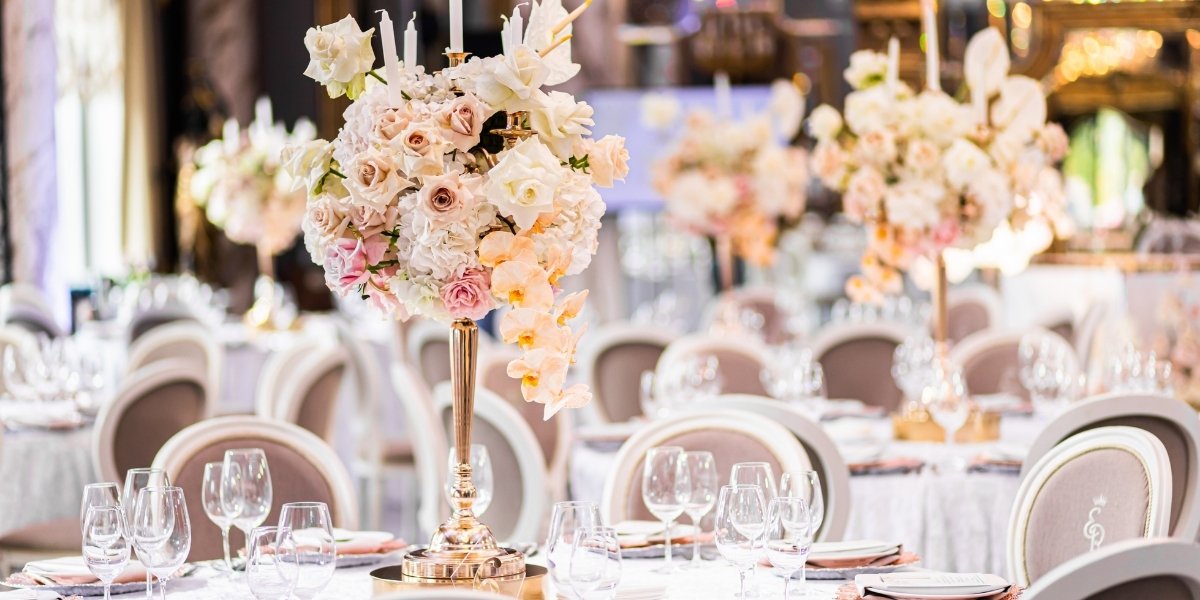 4. Finalize your budget and style
At this time, you should've already committed to a wedding budget. However that looks like for you, it has to be your final number.
Not final in the sense that you might not be a little over or under, but final in the sense that when you reach out to vendors, you will share this budget and work with your wedding vendors to develop ideas that will fit your budget better.
For example, if you are looking to your wedding caterer to make a specific meal, but later on find out that it will no longer be in season in 3 months, there will be a need to listen to other alternatives and options that will suit the taste you are going for but also sit well within your budget.
Not let's talk about your style and theme, be a little generic. Instead of being very detailed on what the decor will be, set a theme or a vibe to share with your wedding decorator. It can sound like instead of saying for the wedding flowers you want white roses and peonies, you can say white flowers with some greeneries.
Your wedding decorator might suggest white flowers like hydrangeas and tulips (if they are in season) to help maximize your budget. Of course, you can have a few roses here and there if it does fit the budget.
Amazing wedding vendors will work around your style and develop ideas that will fit your budget.
If you are planning to DIY parts of your wedding, ensure that you share this with your venue and other vendors so they know what they will expect. DIY projects can take time and
5. Book your wedding vendors (important when knowing how to plan a wedding in less than 3 months!)
Call and book your wedding consultations online and pre-vet your wedding vendors before meeting them. This will maximize your time and only entertain wedding vendors that you already "know" is a possible match for your wedding. You can speak to 4-5 online consultations and then book 2 wedding vendors for an in-person meeting before making your final decision.
Remember, that since your wedding is in 3 months, to ensure that your quote is still accurate and that your vendors will be able to secure the products for your wedding, book them as soon as you make your final decision so they can start working on your wedding.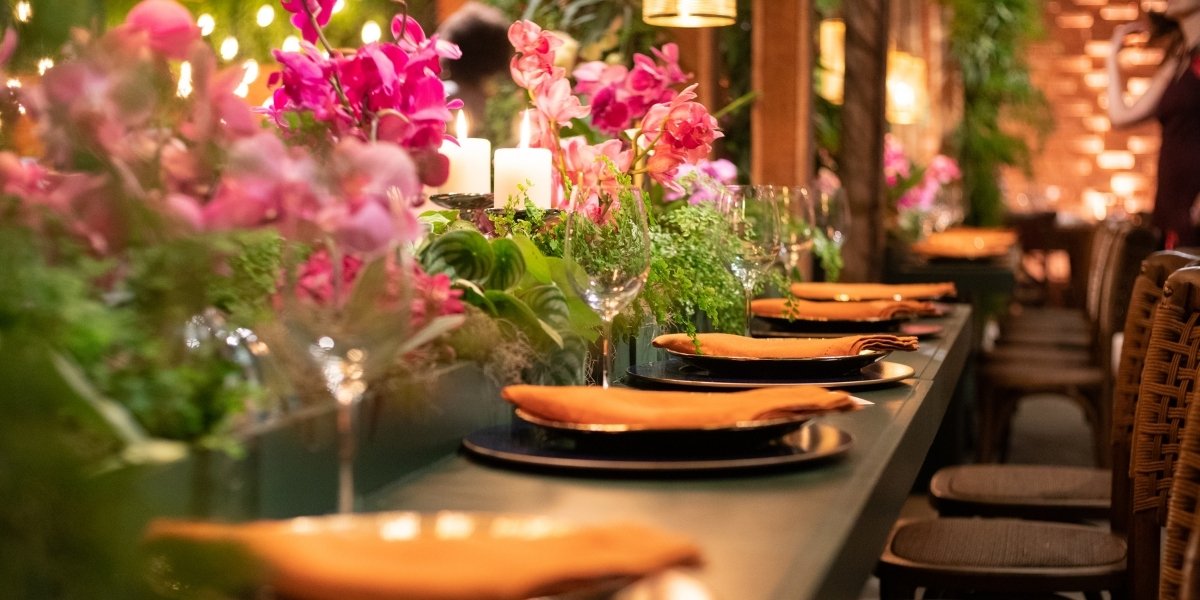 6. RTW and/or rentals
Now onto your wedding outfits. Within the 3 months, there might not be a lot of options to customize. However, you can still find ready-to-wear and get it altered in 1-2 months just in time for your wedding. Rentals for your partner and your bridal party will also be good options. Check your local rentals and you will be surprised with amazing finds.
Instead of options for all the "same" bridal party outfits, you can choose a "shades of" style where they will be wearing shades of your color of choice. This will make renting much easier.
7. The small details
Now that we got a lot of the major things checked out, let's get to the details. Also, the time to get your wedding timeline finalized. Details for your wedding reception and wedding ceremony.
Speak to your wedding vendors about their load-in, deliveries, and other scheduled activities because you will need to coordinate with your venue and the people directly involved in your wedding like your bridal party.
You can start packing all your "to bring" stuff like your extra shoes and emergency kit.
At this time, you must be 1 month out before your wedding day. You can still go back and perhaps tweak a few things. However, we wanted to remind you that it is also important for you to relax.
There will of course like any other wedding some challenges that will come up. Given that you are only a month away from your wedding, enjoy your progress and how amazing you've been planning your wedding in less than 3 months! You are a rockstar!
There you are lovelies! Our tips on how to plan a wedding in less than 3 months!