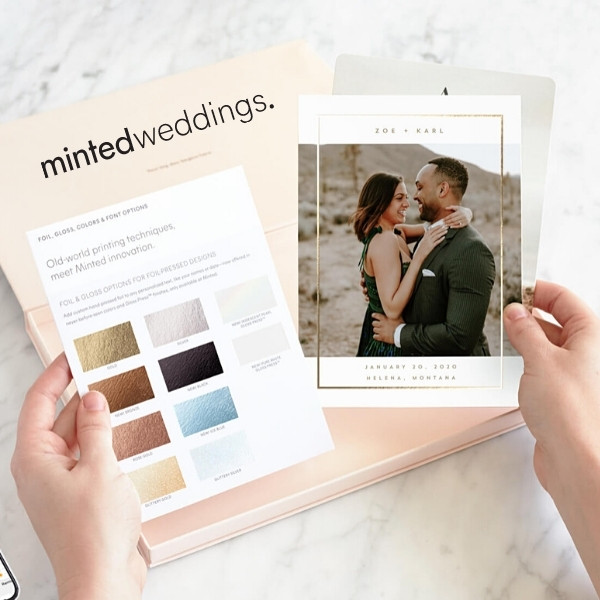 Why you need to sample your invitation before ordering online. Lemme see first! On a hunt to find the perfect wedding invitation? Shopping for wedding invitation designs but somehow cannot design? Wanted to see your wedding invitation sample first before ordering a full batch? In this guide, we are sharing reasons why you need to sample your wedding invitation before ordering online!
This site contains affiliate links. For more info, please see our full disclosure.
It is tempting to order the invitation online right away, especially if we already fell in love with it and believe it is the perfect match!
But you might want to consider ordering samples first. Not only that, you might want to see more than one sample.
This way, you have a concrete sample in your hand, get a feel of it, and sit on it just before you make a final decision.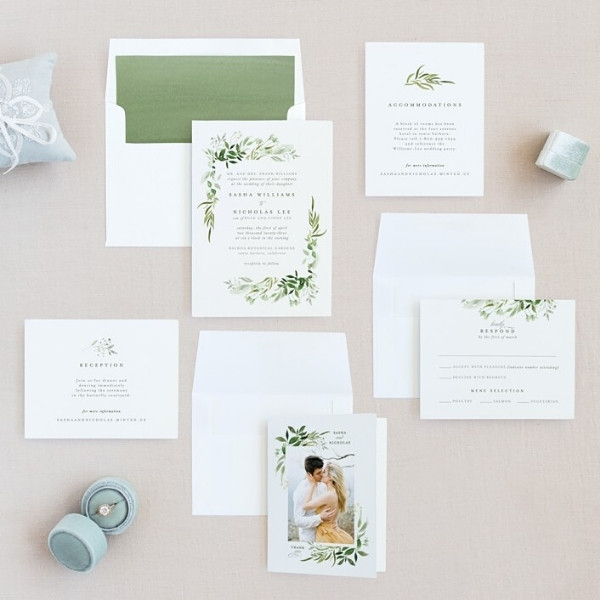 DIY-ing your wedding invitations using online platforms can get a little tricky! This is why receiving samples will help you decide and give you peace of mind that what you will be receiving is what you actually expected it to be.
What samples will help you with as well as to show you true printing colors. So if you are using other elements to match the colors of your choice with the samples, you can see the actual swatch and find matching products like ribbons, napkins, and other stationery needs.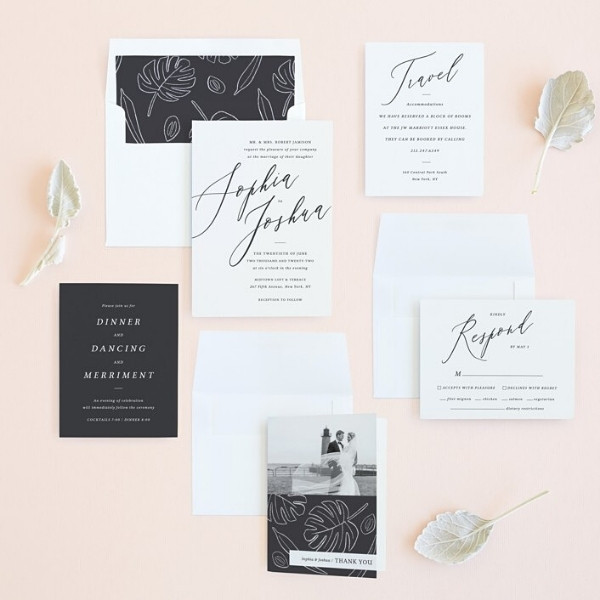 In addition, you might want to consider maybe ordering a full suite of stationeries to go along with your invitation – like menu, table number, place cards, and the like.
Online stationery platforms like Minted, not only allow you to order FREE wedding invitation samples, but you can also personalize them so you can fully see what you are to expect if you choose to move forward.
Unlike other online wedding invitation platforms, Minted also has artists that can customize a design for you!
You can take your time browsing their gorgeous designs and find your top picks! When you order your free wedding invitation sample, get ready to be blown away by how beautiful they are in real life!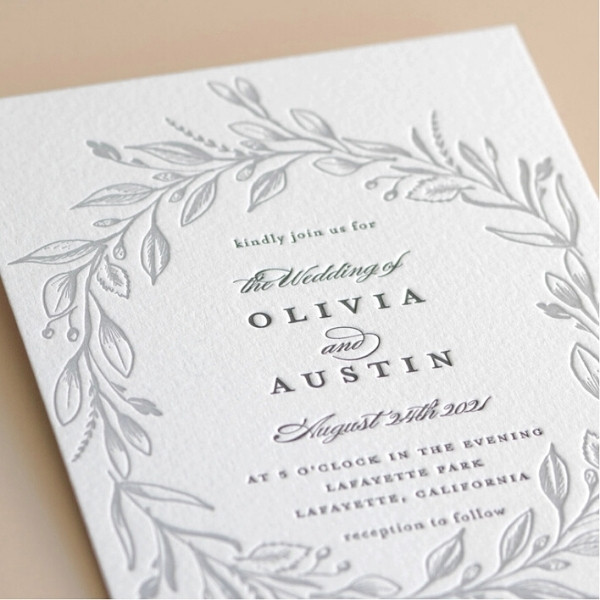 When you receive your free wedding invitation samples, you will notice and feel the high quality of the products.
Minted not only employs the best artisan printers but has custom paper created by their partners at Mohawk, especially for premium printing.
Minted printers have mastered techniques such as letterpress, foil-pressed (otherwise known as foil stamped), digital printing, and gloss-pressed.
Grab your fave cup of joe (or wine!), listen to your jam, browse designs, find your perfect wedding invitation, and order your FREE WEDDING INVITATION SAMPLES here.
(All invitation photos here are from Minted!)