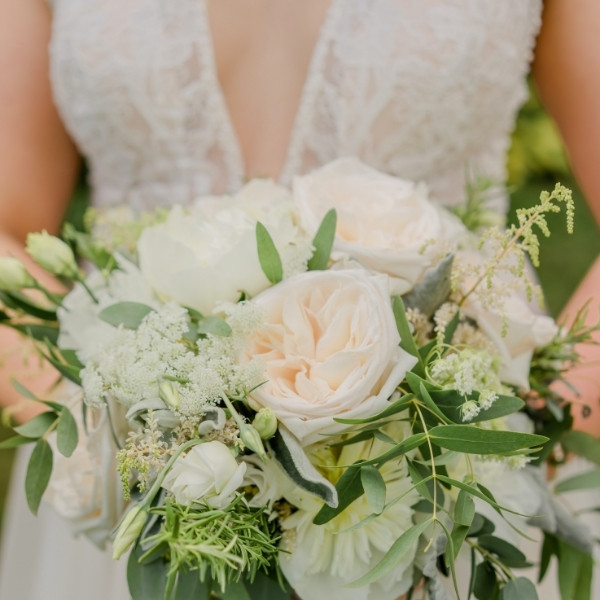 Cheap Wedding Bouquets. Affordable Designs. Budget-friendly and beautiful Wedding Flowers! Looking for beautiful wedding bouquet designs that are easy on the pocket? Wondering what wedding bouquet styles you can choose from that are inexpensive? How to get wedding bouquet designs on a budget? Elegant and affordable wedding bouquets?
In this guide, we are sharing Cheap Wedding Bouquets: Affordable Designs that will always be beautiful and classic!
This site contains affiliate links. For more info, please see our full disclosure.
Flowers can take quite a lot of your wedding budget if you don't do your research. There are chances you might end up with expensive flowers like peonies or orchids. Which are absolutely gorgeous, but it isn't always in the "affordable" category.
A few tips we wanted to share to find your affordable wedding bouquet designs are:
Choose a bouquet with lesser varieties (3-4 max will keep it affordable)
Consider heavy greenery designs (not specialty greeneries, but regular ones)
Add preserved/dried flowers to help with the cost (or just stick with them altogether)
The less design customization you do (i.e. requesting specific designs and varieties) the more affordable the wedding bouquet will be
If you are interested in a higher-end flower variety like peonies and orchids, do a single bloom stem only – to make it "affordable." Speak to your florist about how they can assist you with this. They can add some wiring to a single bloom to keep it sturdy during the whole day!
If you're looking to have a gorgeous bouquet more in the "affordable" category, we got tips and designs that can help you find beautiful options within your budget!
1. Roses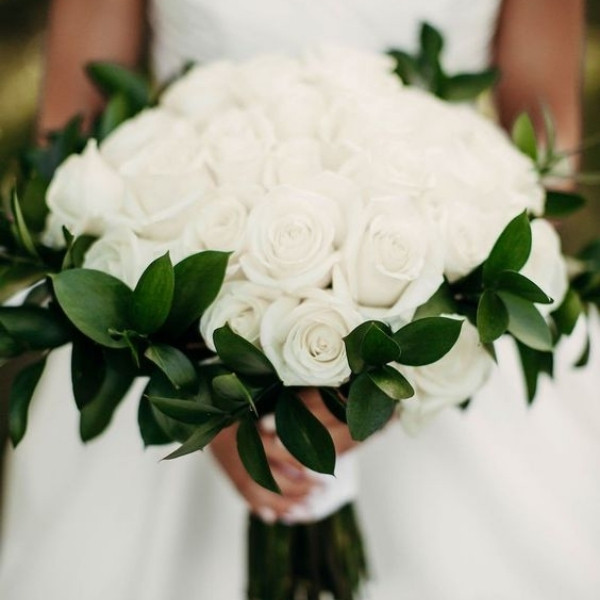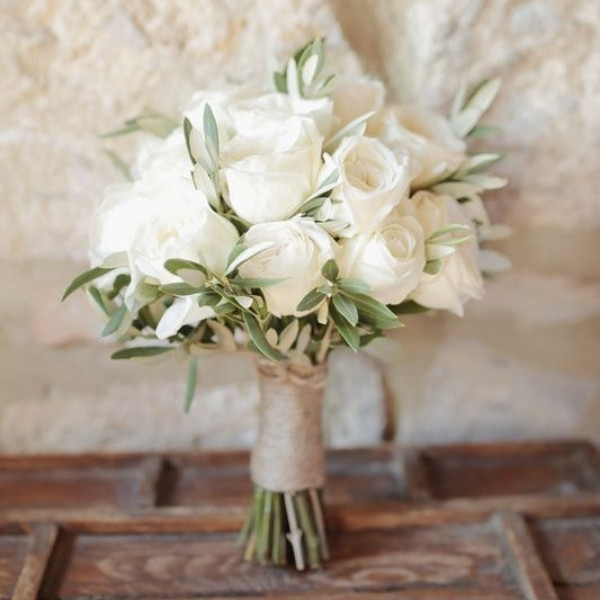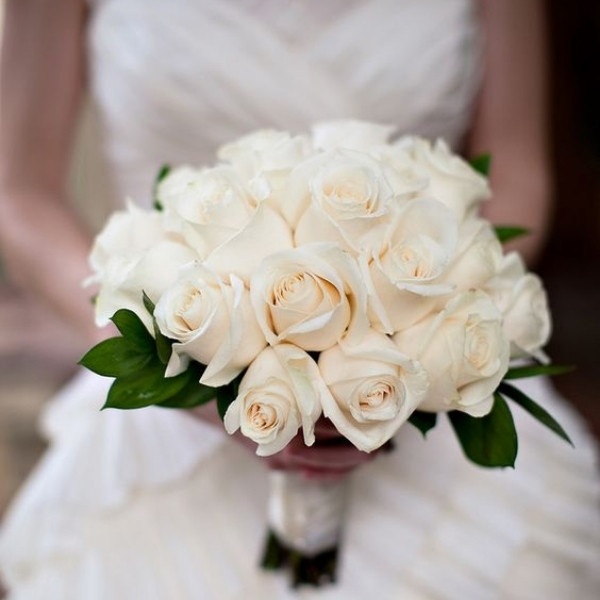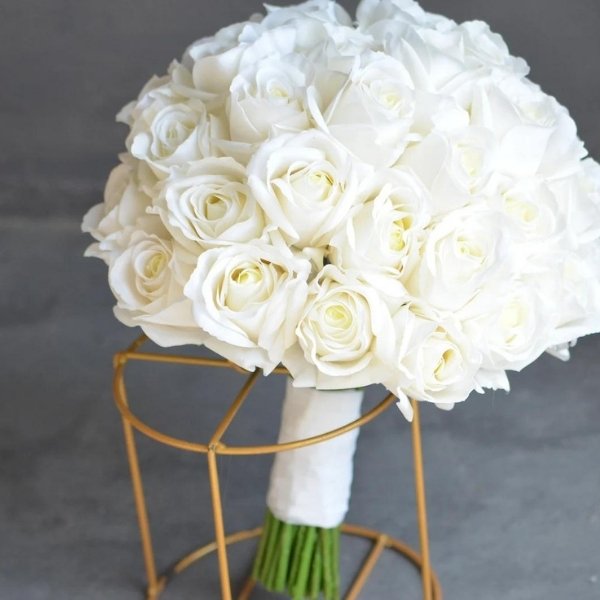 Roses (real flowers) are probably one of the best cheap bridal bouquet designs out there! You can find a lot of them as ready-made bridal bouquets or pre-arranged DIY Wedding Flowers.
You can never go wrong with roses for your wedding bouquet. Rose bouquets are classic, elegant, and most importantly, timeless!
With the huge variety of colors from red to white to yellow and pinks, you can choose any colors that add elegance to your wedding look.
The only time of the year that roses become overpriced is on Valentine's day, in February, and mid/end of January. Otherwise, they are one of the best affordable bouquet designs. A smaller version is also great for bridesmaid bouquets and flower girl bouquets.
PRO TIP: If you have a specific color on your theme other than white, you can still use these white rose bouquets and incorporate your colors using long flowy ribbon stem wraps to go with your color scheme!
If you are looking for other varieties, consider purchasing rose bouquets that are pre-arranged.
2. Daisies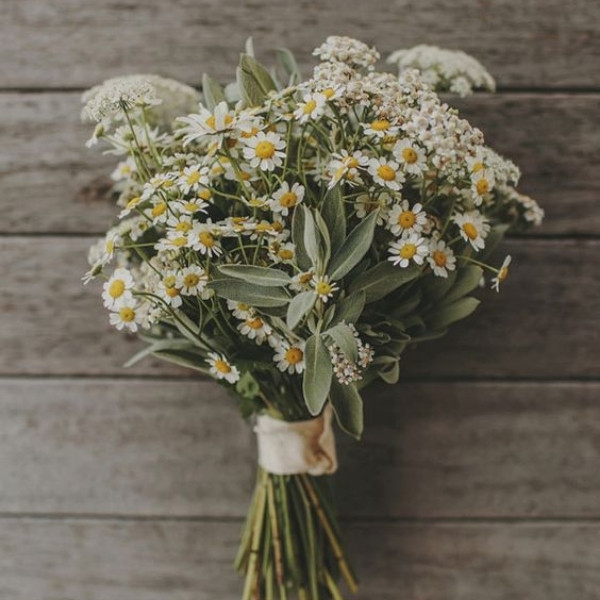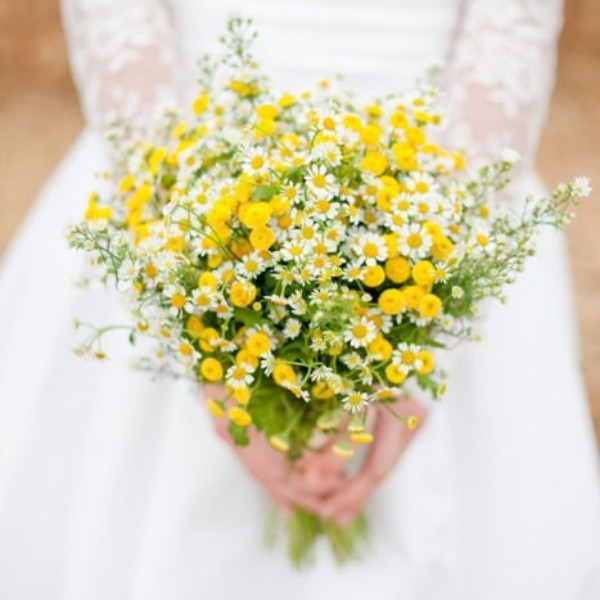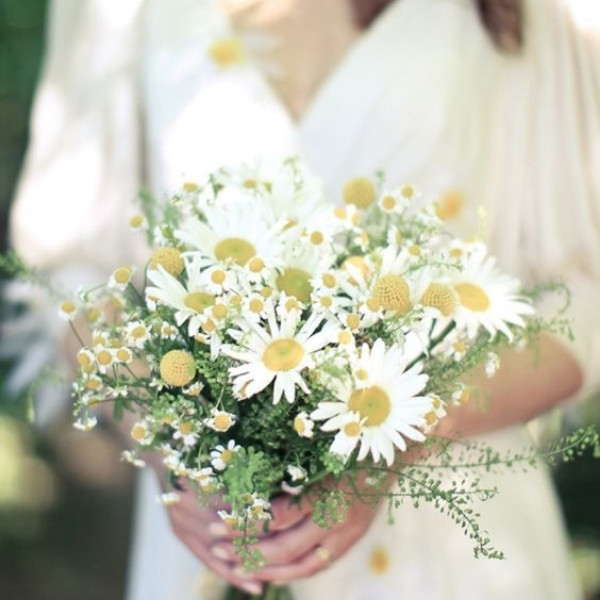 If you're planning to keep your wedding bouquet small and intricate, then daisies can be the best choice. Perfect rustic and earthy vibe!
These flowers are mostly available in white but can be easily dyed in different colors as your choice.
Add white daisies with the hints of some colored flowers to add a pop of color to your wedding bouquet.
You can also opt for a wedding bouquet full of daisies with a touch of green in between.
This is one of the most beautiful rustic bridesmaids' bouquet alternatives to roses and dahlias.
3. Tulips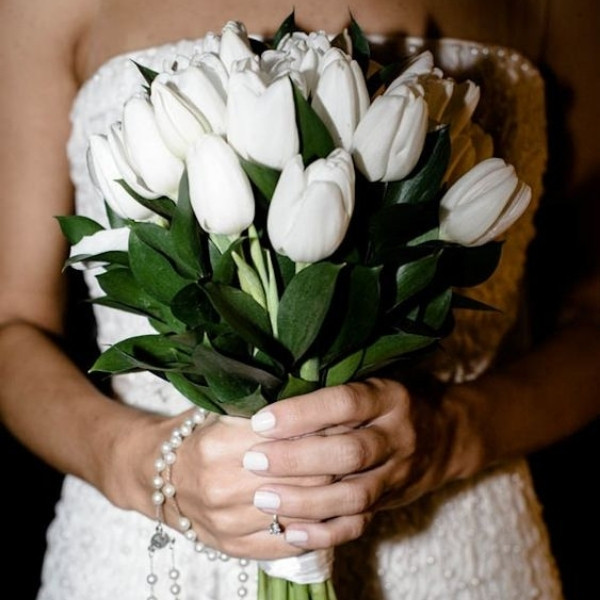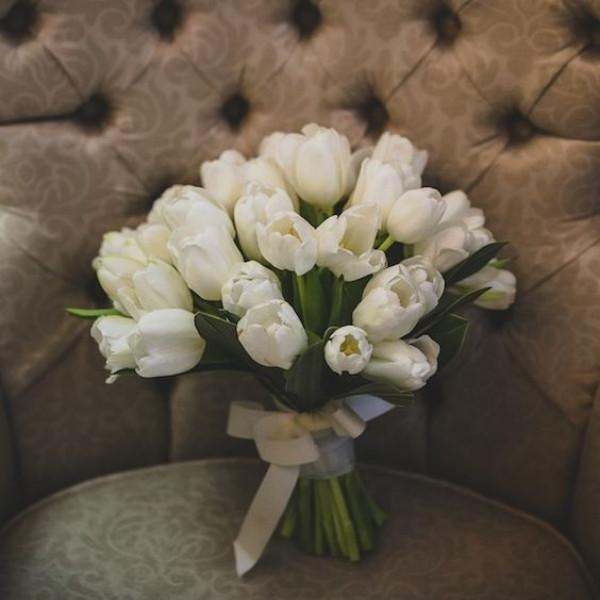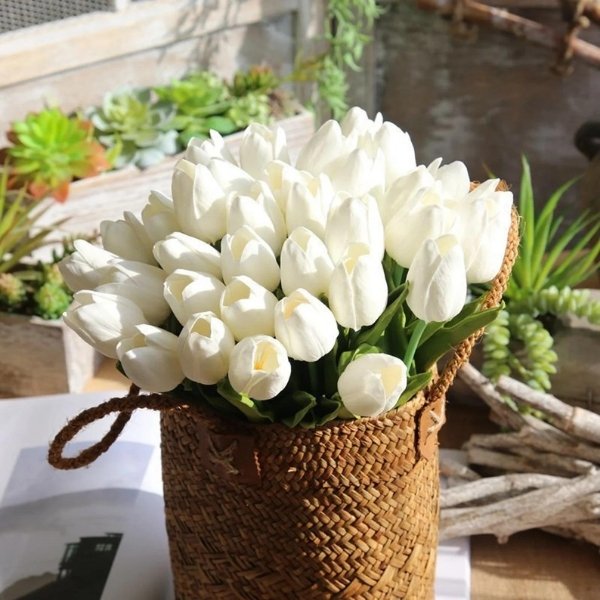 When in season, tulips are great options for cheap bridal bouquets! Even works well as a DIY bridal bouquet as it is easy to bundle. They need gentleness when handling, but otherwise, it is one of the most affordable wedding bouquets.
Classic look as always! Soft and sophisticated! One thing to note about tulips, however, is that they are seasonal. Typically spring is when they are most affordable.
Tulips themselves are such a magnificent class of flowers that they don't need any filler flowers to enhance their look.
If you live somewhere where tulips grow locally, then it's time to take advantage. If you want an affordable bouquet design then locally grown flowers should be your first choice.
4. Baby's Breath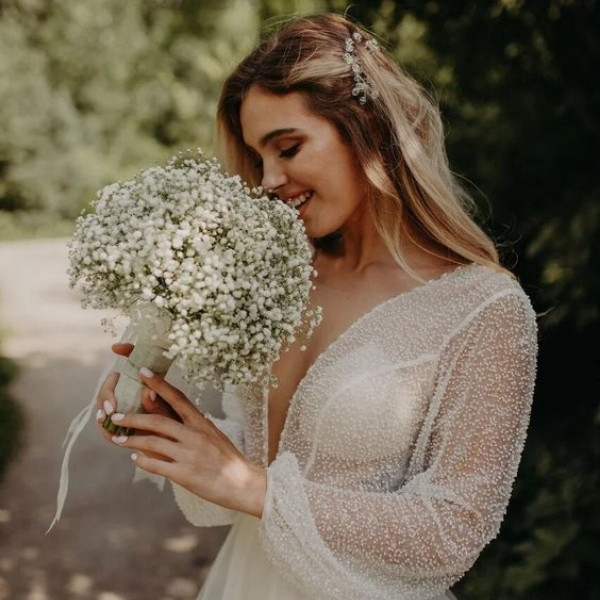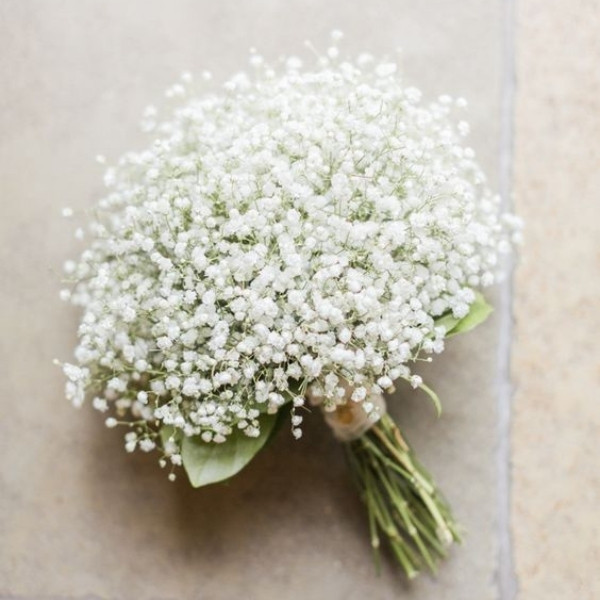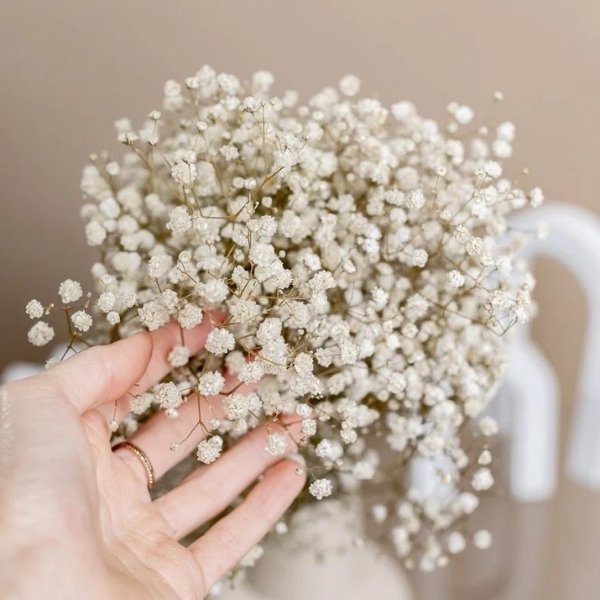 Delicate and sophisticated, these baby's breath also adds texture and depth! Great to pair with a satin or tulle bridal gown. But really, it goes with any bridal gown of your choice!
You can even transform this beauty into a more rustic vibe by adding burlap stem wrap!
---
---
5. Carnations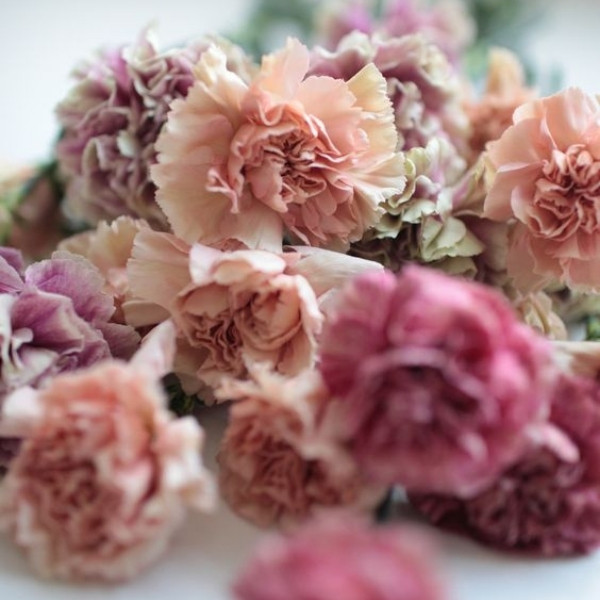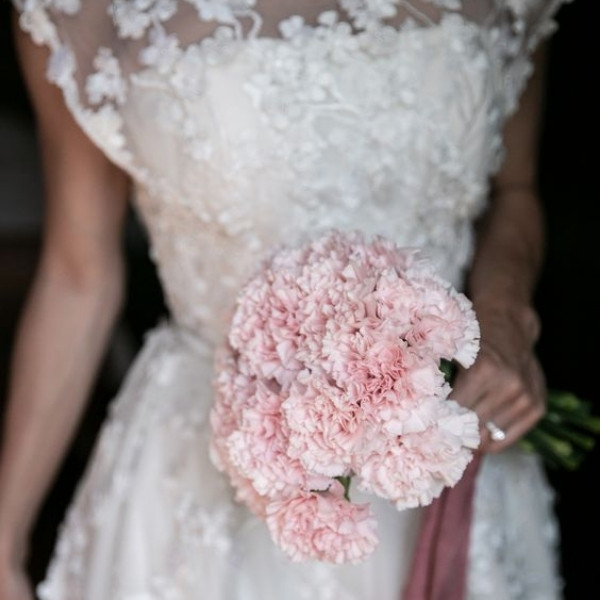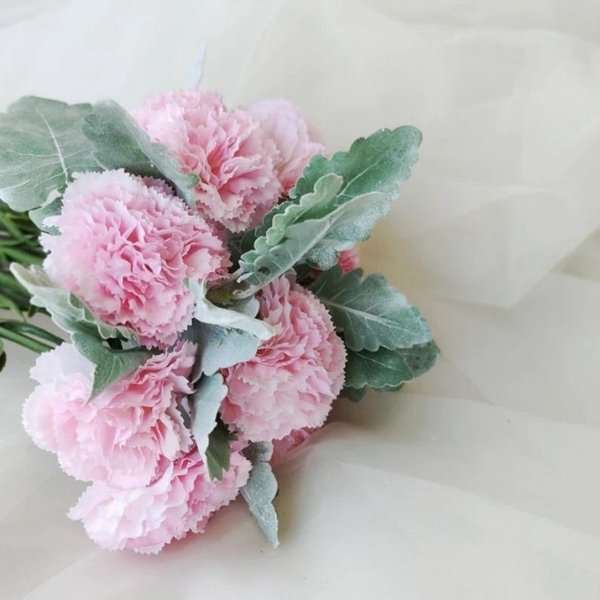 Carnations for bridal bouquets aren't always the "go-to" choice. But one trick to using carnations for your wedding bouquet is to choose a more antique and muted color, as shown in the above photos.
The usual bright-colored carnations that you find in local florists or grocery stores can possibly make it look not as elegant as you want it to be.
However, when you choose colors that are muted and the antique varieties (as shown above), all of a sudden, you have an elevated look that will make it work and elegantly pull off as a wedding bouquet!
6. Greenery only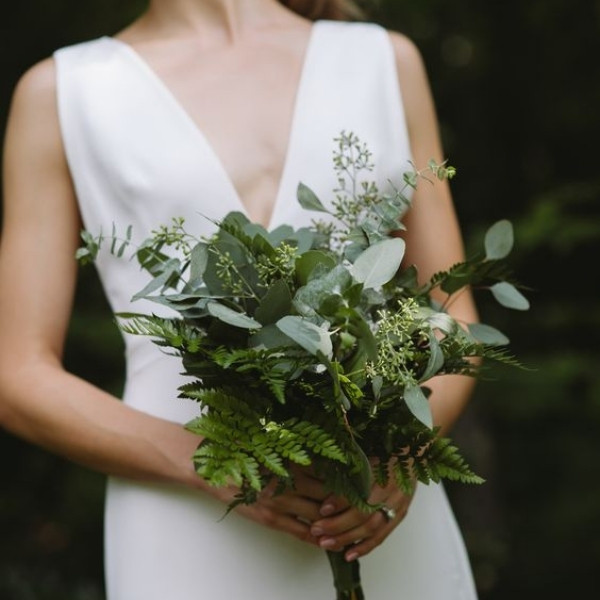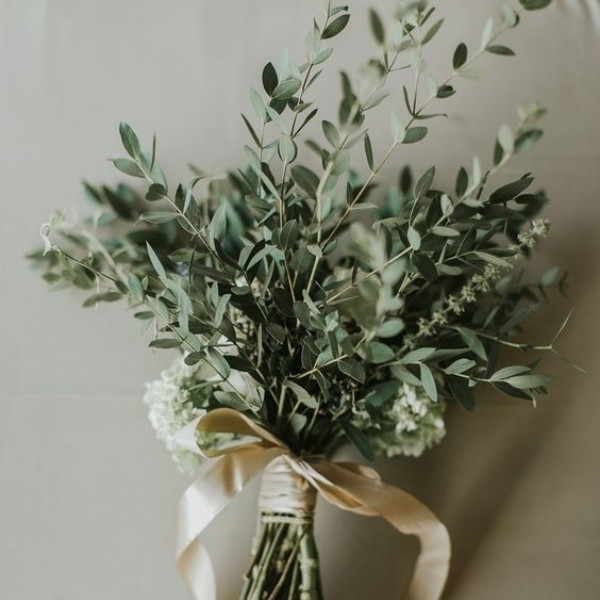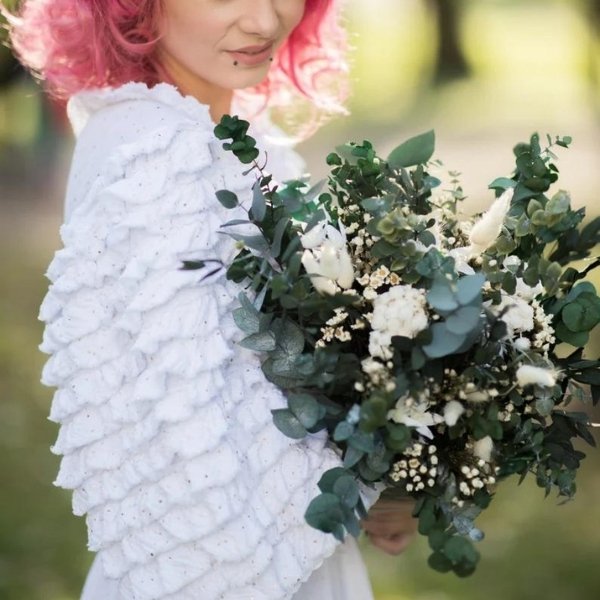 But why do we have to stick blooms alone when we can also enjoy the gorgeous lush greenery bundle?
You can also opt for dried/preserved greenery bundles that you can easily purchase online way ahead of time for your wedding. Not only is this affordable, but this can also be such a "no stress" shopping experience!
7. Single Bloom Only (this is definitely one of the best ideas when it comes to Cheap Wedding Bouquets)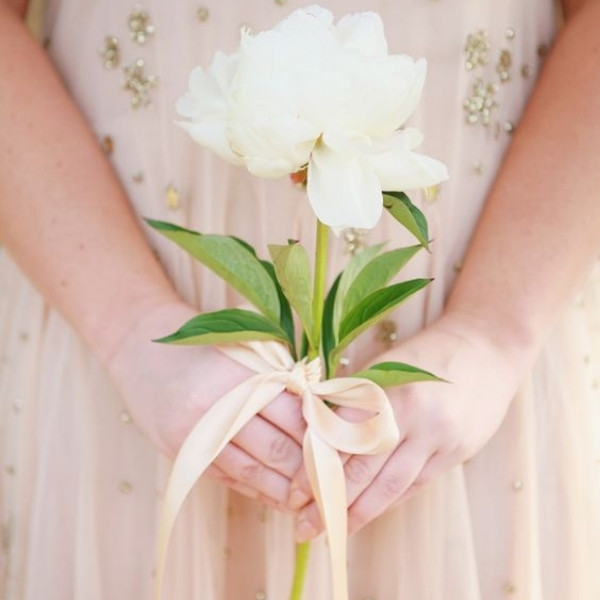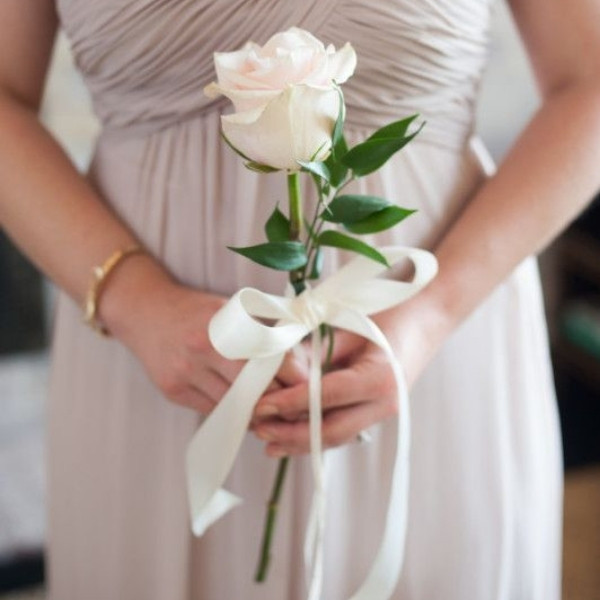 As we mentioned earlier, even if you have an expensive flower variety in mind, you can still choose it but only a single stem to truly show its beauty. You can doll it up with a gorgeous ribbon design, but ultimately, when you keep it as a single bloom, that's when it truly stands out.
Ask your florist how they can help you design and manage this single bloom that you will be carrying all day.
8. Dried Blooms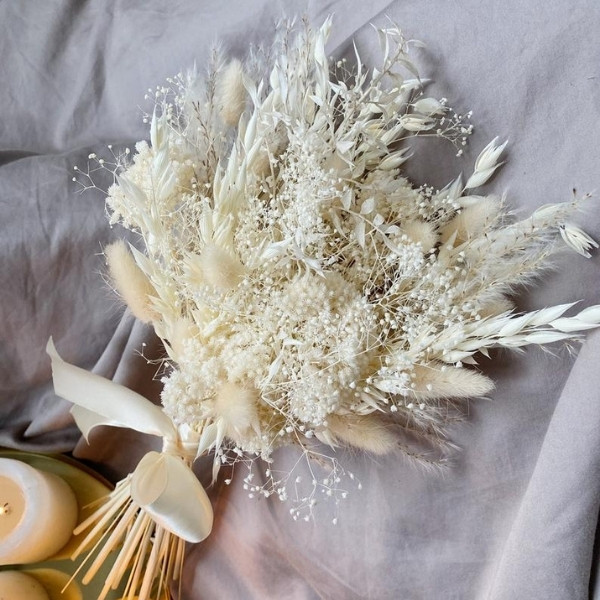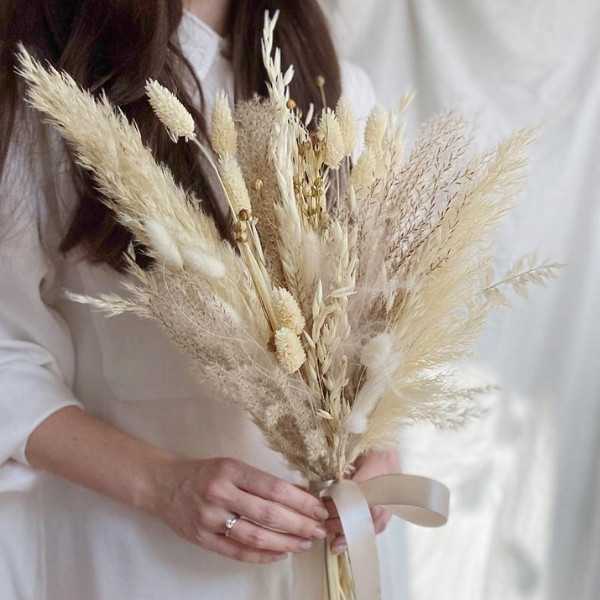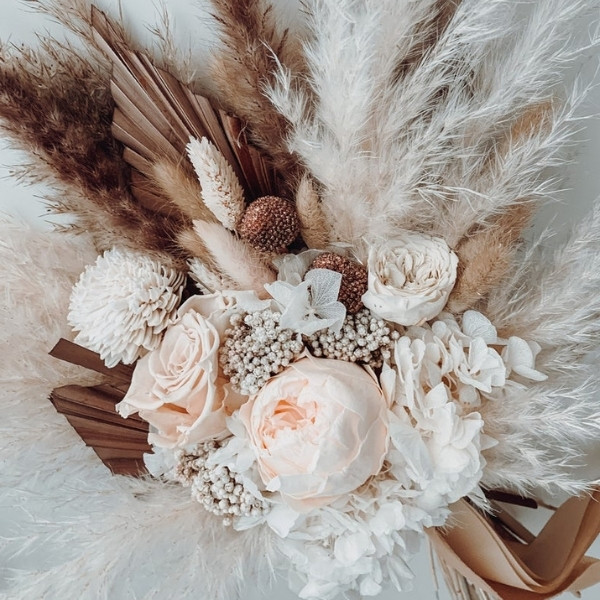 This is probably one that has been rising in popularity and is becoming a newlywed-to-be favorite!
With these dried/preserved wedding bouquets, there is not much maintenance needed, and you can browse, shop around and purchase online! Or you can also DIY your own easy, affordable dried flowers wedding bouquet design!
Of course, you can also get them customized, but less customization is the best way to go if you are looking for an affordable option.
There you are! Cheap Wedding Bouquets: Affordable Bridal Bouquet Designs!