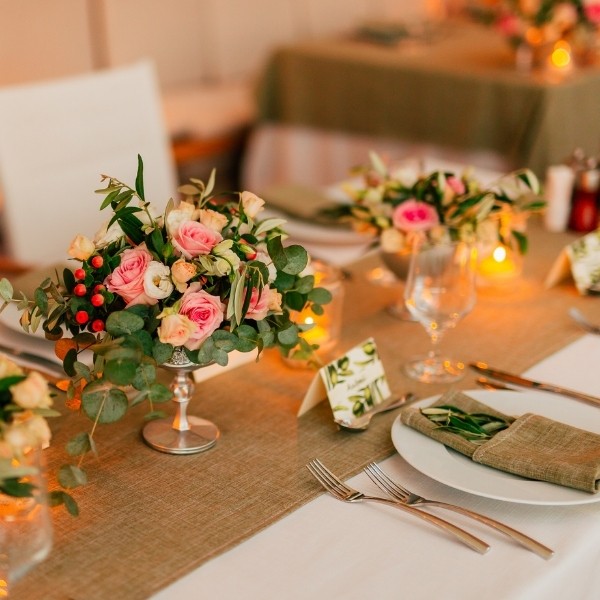 Pre-arranged Wedding Flower Designs (budget-friendly and affordable) Gorgeous and easy! Looking for wedding flower packages that are pre-arranged? Best DIY wedding flowers? Wondering where to find the best wedding flowers online packages? In this guide, we're sharing our top picks from The Bouqs. We're sharing the best and easiest way to have a DIY wedding! Save money and time with these ideas! From wedding bouquets to wedding centerpieces – even your boutonnieres and corsages, these packages have it all!
This site contains affiliate links. For more info, please see our full disclosure.
Looking for the easiest, quickest, and most affordable pre-made wedding flowers? We've rounded our fave designs from The Bouqs' pre-arranged wedding catalog. US residents can purchase these pre-arranged wedding flowers, great for micro and intimate weddings!
This option is best for you if you do not require customization. We'd say these designs are classic and will always be elegant. You can customize it and add your personality through decor like linens, stationery, and other tabletop accessories!
The bouquets arrive bunched and tied. But you will need to add your own ribbon or any other accessories you'd like to jazz it up! For the centerpieces, they also arrive bunched, which means you will just need to give them a fresh cut and put them in vases with water!
Ordering these flowers 2-3 days in advance is the best way to keep them fresh and in full bloom! Having vases and smaller pails handy will help keep these beautiful blooms fresh for your wedding day!
The best part of ordering online through The Bouqs, now they are offering 4-installment payments through Shop Pay (an Affirm affiliate)
Looking for bridal bouquets that start at $75? Check out The Original Collection with classic blooms.
If you're into modern designs, we've rounded up our top faves from their The Premium Wedding Collection! The bridal bouquets in this collection start at $100!
Let's have a closer look at these beauties!

Pre-arranged Wedding Flower Designs (budget-friendly and affordable)
Lace Collection
This collection includes roses, spray roses, lisianthus, dried ruscus, dried baby's breath, bunny tails, dried lunaria, dried oats, and pampas grass!
If you are into white, ivory, and beige, this collection is perfect for you!
View the full collection here.
Silk Collection (this is one of the faves pre-arranged wedding flowers!)
Looking for blush and pink hues? This collection will match you perfectly!
These bunches include roses, lisianthus, spray roses, dried ruscus, dried lunaria, bunny tails, pampas grass, and dried oats.
View the full Silk Collection here.
Velvet Collection
Looking for some color in your wedding flowers? Well then, say hello to the Velvet Collection- this one comes in burgundy inserts and ivory!
You'll find beautiful blooms like roses, mini calla lilies, preserved eucalyptus, pampas grass, dried aster, dried linum, dried gorso, and dried spear palm.
View the full Velvet Collection here.
Lover Collection
Feeling colorful and bold? The Lover Collection is for you!
This beautiful combination includes dahlia, garden rose, rose, eryngium, safari sunset, and ruscus.
View the full Lover Collection here.
These collections are created to provide you with the best value for flowers and designs. You can order online and receive your blooms! Easy peasy.
Elevate your tablescape by adding special touches together with these gorgeous blooms!
There you are! Our favorite pre-arranged Wedding Flower Designs (budget-friendly and affordable)!